WE+
The Emerging Tokyo-Based Design Studio Driven by the Unexpected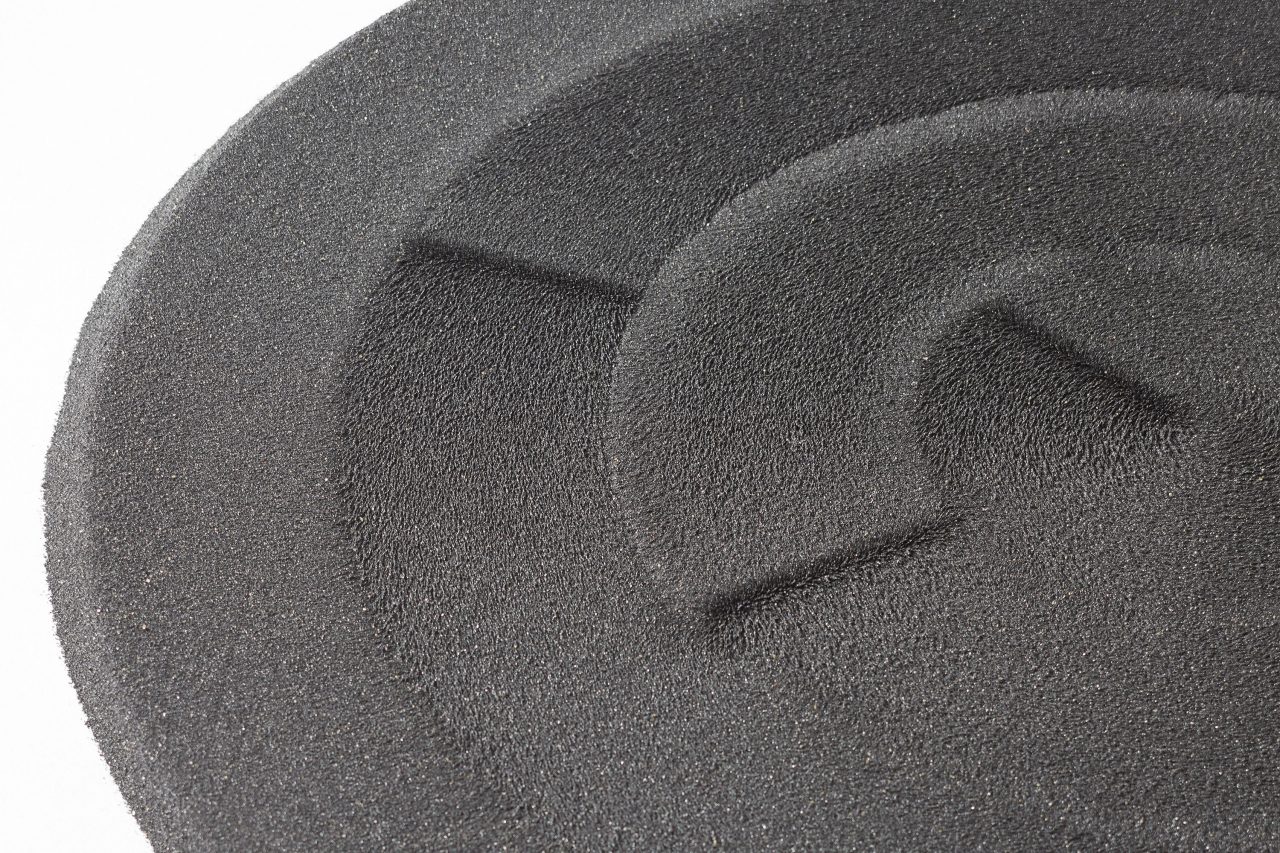 With an emphasis on natural phenomenon and unexpected occurrences, Tokyo-based contemporary design studio we+ holds an experimental approach to their product design, installations and graphic design. 
Established in 2013, we+ is helmed by two friends Toshiya Hayashi and Hokuto Ando, who best describe themselves as a design and invention studio, through their relentless exploration of unusual and unconventional materials, utilised to completely reinvent daily products and challenge our own perspectives about what we most commonly use. The "+" (plus) in their studio name reflects their emphasis on collaboration, and the importance of the direct or indirect collaborative involvement of others (factories, technicians, company partners, gallery directors).
From approaching their process of design through material research first, they await an unexpected phenomenon to emerge and then begin their prototype. we+'s kinetic work; Drift (2016) is a clock mechanism design that simply uses sand and the power of magnetic attraction, that expresses nothing yet stays the same through the use of shadows passing across sand. Whilst their latest table design Blur (2017), utilised machine-controlled thermo-sensitive ink that responded to random temperature changes and produced a continually transforming visual pattern making the static stool an ever-evolving design.
Both Hayashi and Ando hold a diverse background, and perhaps it is this range which provides them with their wide perspective and approach to design. Whilst Hayashi graduated from Hitotsubashi University in Tokyo from an Economics major, he also studied Scenography which led him to work in copywriting at an advertising agency in Tokyo. Ando graduated from Central Saint Martins in London with a Graphic Design degree, yet had also previously studied at Musashino University in Japan in space design.
Albeit a young studio, they hold commissioned works from SONY, Marimekko, Isetan Mitsukoshi Department Store, Finnair and Mori Art Museum, and are represented by Gallery S. Bensimon in Paris and Spazio Rossana Orlandi in Milan, with their works generating attention during Milan Salone (Milan Design Week) and Maison et Objet in Paris.
Visiting we+ in Tokyo takes you into the heart of Harajuku, where they occupy two rooms in a central apartment building: one room is used for their material exploration and prototype development, with the second being a quiet and organised office space for staff and greeting visitors. Here in these two rooms in Harajuku is where their ideas come to fruition.
Joanna Kawecki: Your office is located in the heart of Tokyo in Harajuku, how does this location influence your work?
we+: The location influences us a lot due to the may creative design studios and shops in the area, and we gain new inspirations for projects from our neighbours. For us, it is the best location to work as a a design studio being close to DIY shops like Tokyu Hands and electronic parts shops for our prototyping and mock up.
WE+ is a balance of art and design. Please explain this concept in your way:
We define ourselves as a "contemporary design studio" which means that we are standing between art and design. Mainly we work with furniture and products with a certain function but it is not always necessary. If anything, it is more important for us to show our works as a new perspective to society. Almost all our work is not for mass production but for limited edition and we present them through galleries like Rossana Orlandi in Milan, Gallery S. Bensimon in Paris and so on.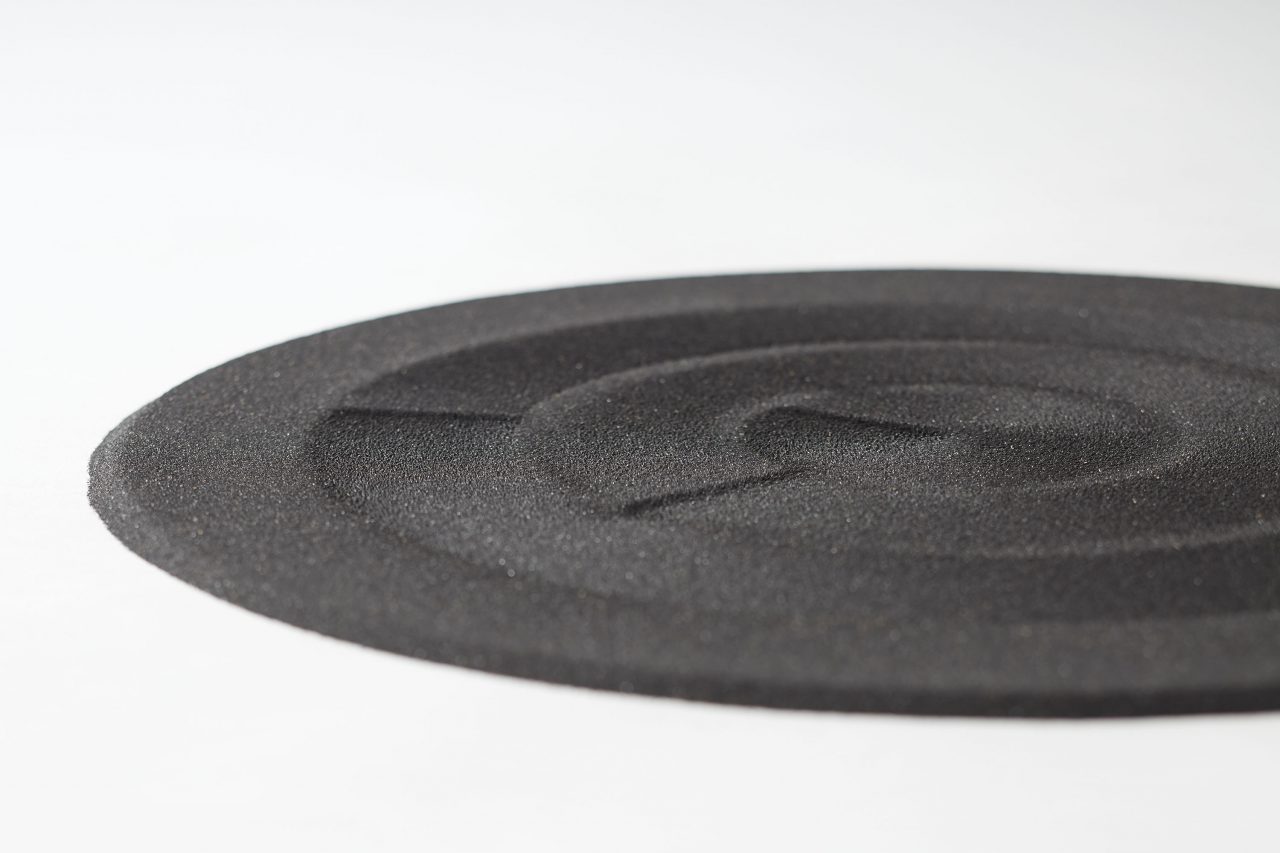 Each work is a result of phenomenon; What was the most surprising or unexpected result you once came across?
We are usually working on material research at our studio. We are surprised when we find that the phenomenon caused by artificial materials is very similar to the unexpected natural phenomenon. For instance, when making a work related to water, one phenomenon caused by artificial materials is same moment when morning dew falls on a leaf. We usually extract those kinds of phenomenon as inspiration in our works, and eventually, we are deconstructing natural phenomenons and reconstructing them.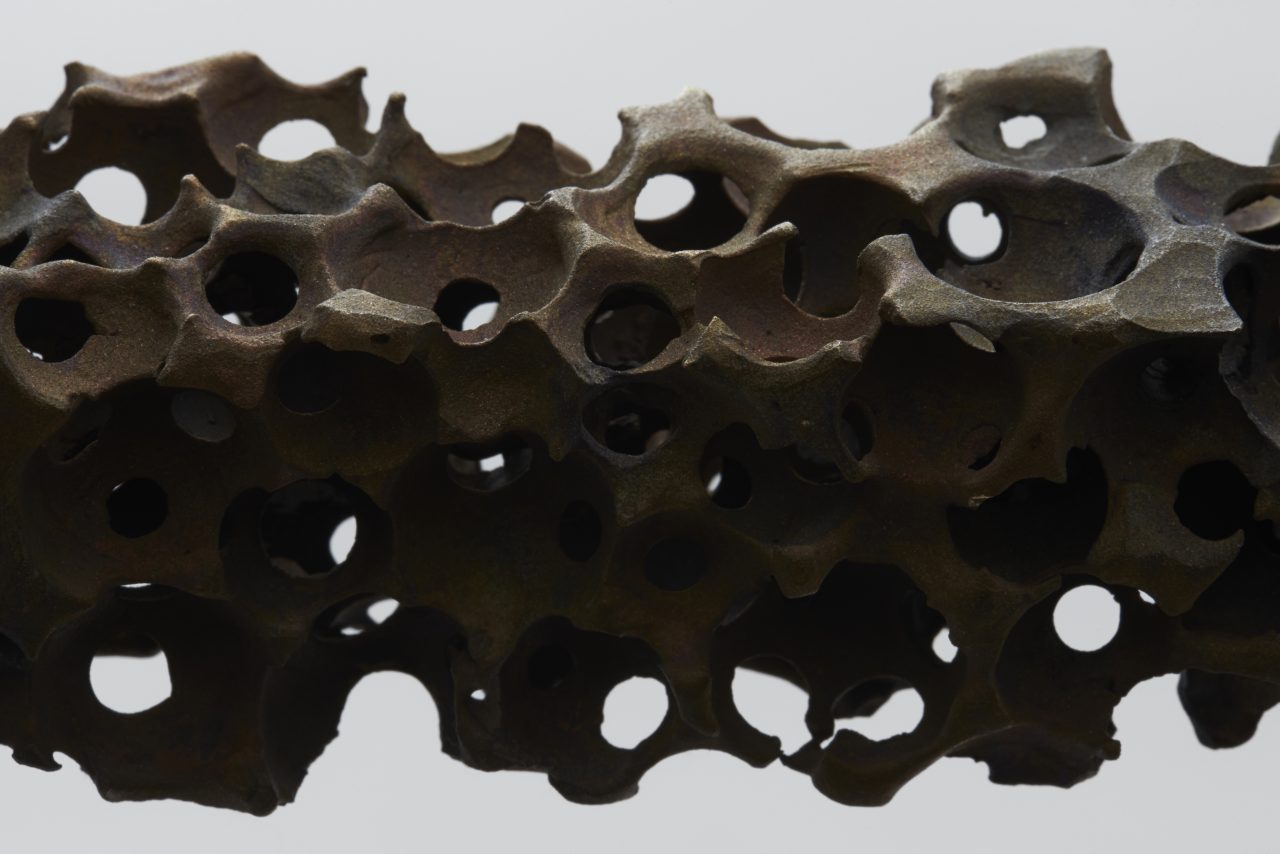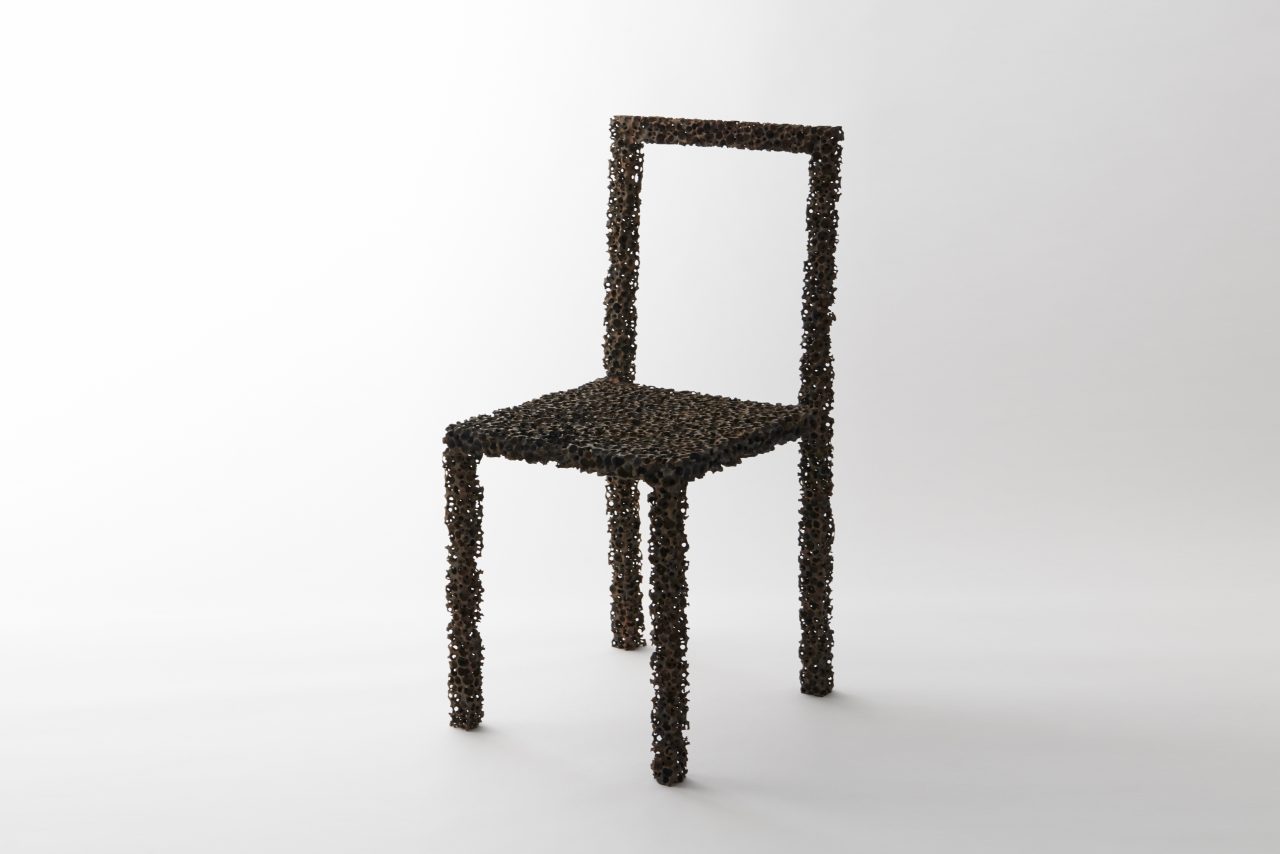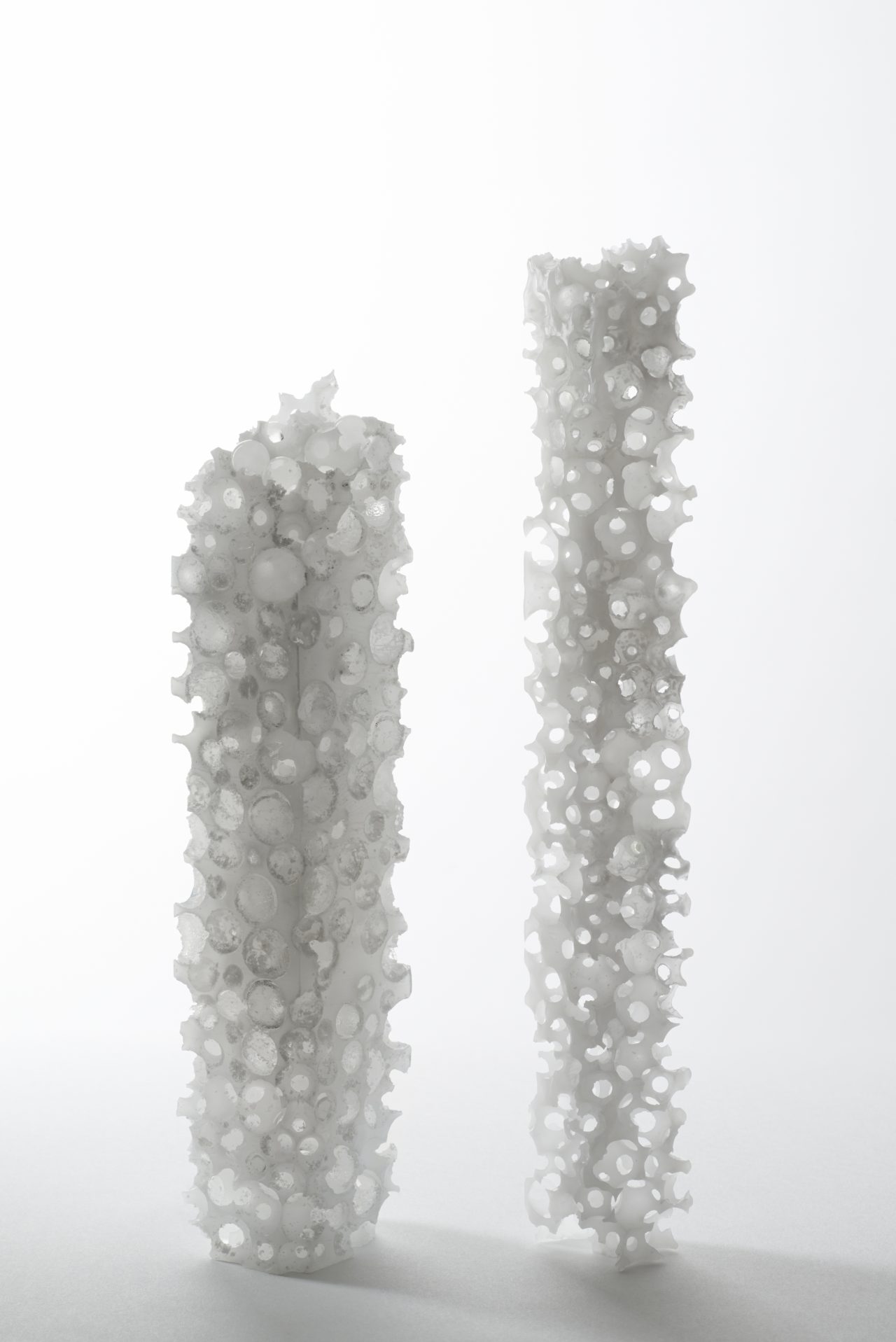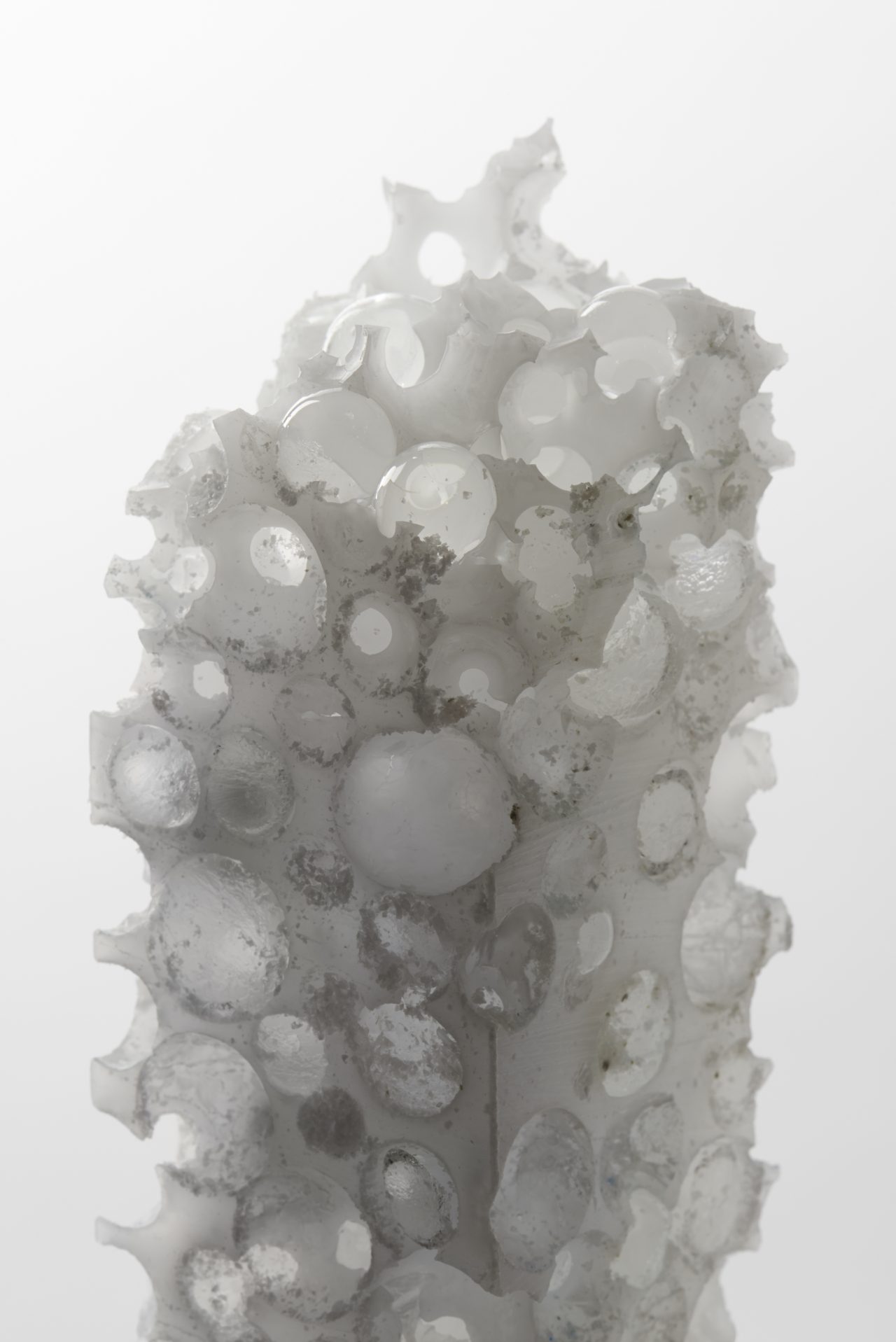 What materials are you currently exploring for future projects?
We are curious about materials that have a time axis. For instance, the shape and surface of a material transformed by temperature and so on. We always try to research a new material. If we find interesting materials, we immediately purchase and experiment on them. We always keep in mind collecting new experiences by researching.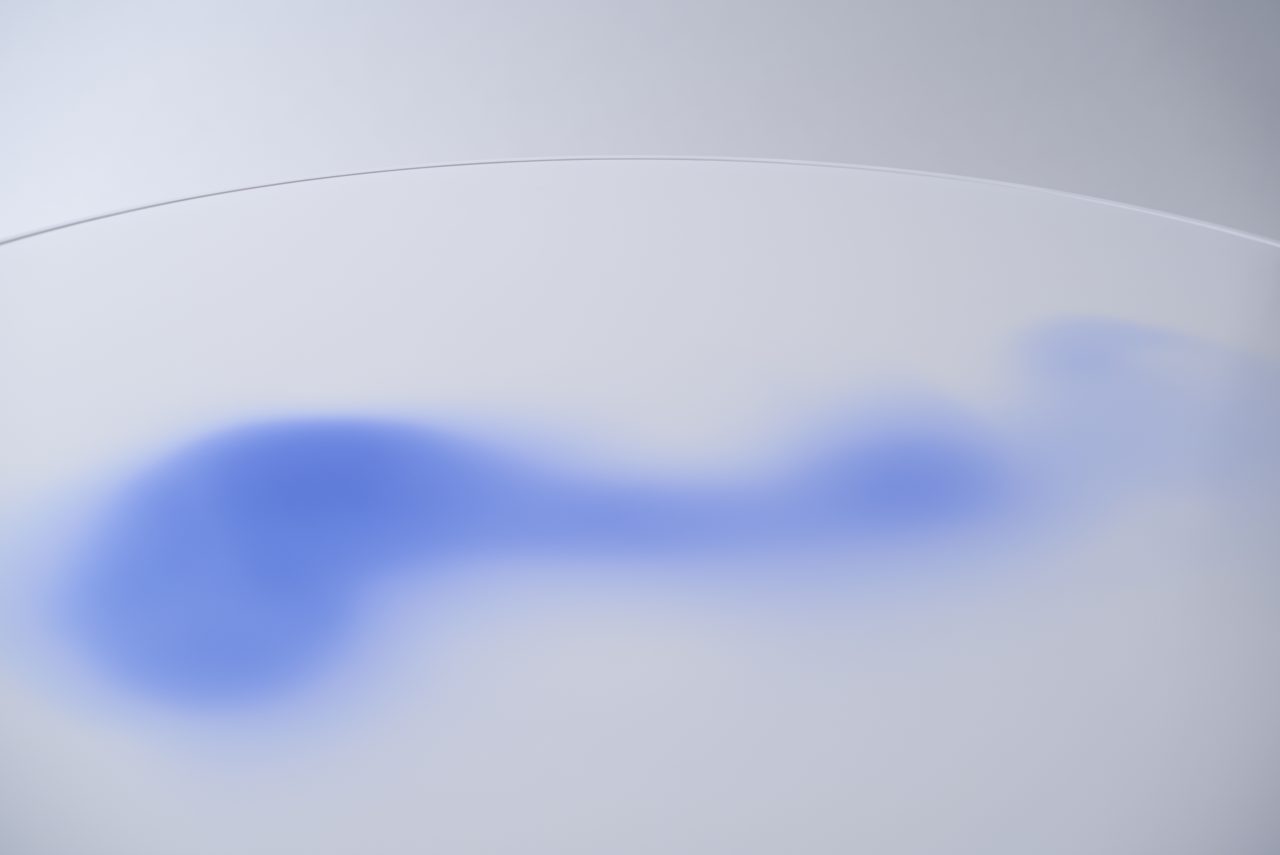 What are your external inspirations that influence your approach at WE+? Such as books, philosophies or theories, or even cinema? 
We think that the best inspiration is in nature. No other beauty is more than natural phenomenon. In terms of books, Sense of Wonder by Rachel Carson was one of the reasons why we started considering the beauty of nature. The words used in the book explain the sense to feel mystery and beauty from nature. That definitely verbalises what we are obscurely thinking.