WE PLUS & SHISEIDO
Tokyo-Based Design Duo & Shiseido Create A Kinetic Visual Symphony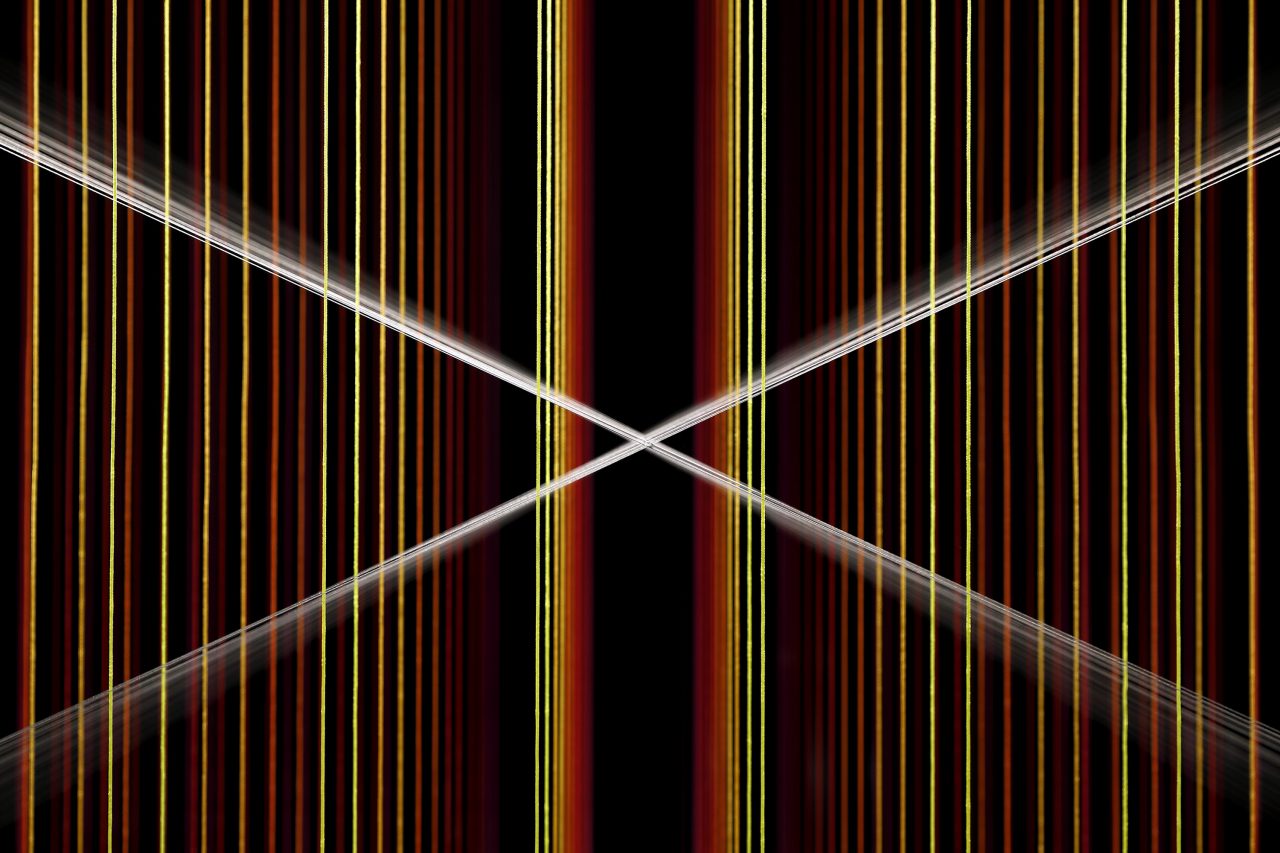 Tokyo-based design duo We Plus, helmed by designers Toshiya Hayashi and Hokuto Ando, have created a kinetic window display for Japanese beauty brand Shiseido. Designed in collaboration with the company's art director Taisuke Kikuchi, the work sees 500 threads in motion via a carefully programmed motor creating a visual symphony.
On view at the company's Ginza head office, the window installation is a striking display of meticulous kinetic rhythm. Titled Beauty Innovation, they've aimed to incorporate exactly that – an alluring, optical performance of technical mechanics creating an active design. Presenting 12 layers of precisely-spaced coloured threads in vibrant red, blood orange and lime green, they are the result of working with a special dye creating colour gradation, allowing the thread to appear almost as three dimensional.
The installation's rotor comes as a technical and original in-house design, withstanding three months in durational use. The design sees an amalgamation of the practice itself in an additional large-scale art context; pairing functionality with the concept of time and space.
Kinetic installations are a forte of the Tokyo-based studio, where they incorporate natural phenomenon and organic movements from technical programming to science-driven chemical reactions in their product design, installations and graphic design projects. Earlier in 2018, WePlus's installation for Japanese fashion brand ISSEY MIYAKE saw a programmed installation stretching the brand's reactive thread Steam Stitch in timed procession. In 2017 working in a minimalist key, the studio utilised one main materials of white, fine sand for an in-store display for Japanese jewellery label Panpuri, utilising controlled nozzles that released the grains in visual exactitude. Also in the same year, we+'s table design Blur (2017), utilised machine-controlled thermo-sensitive ink that responded to random temperature changes and produced a continually transforming visual pattern making the static stool an ever-evolving design.
Where experience is ever-more relevant in this digital age, the studio creates work that recreates the potential of a material and challenges any preconceived conceptions in design. Here, the notion of time, emotion and visual memory are at play; perhaps the most impactful elements that a designer can convey.