TADANORI YOKOO ISSEY MIYAKE
A Piece Of Clothing — And A Legendary Japanese Artist
For the first time in history, Japanese brand ISSEY MIYAKE's iconic one-piece garment A-POC design sees an artistic extension with the paintings of renowned Japanese artist Tadanori Yokoo; with the new project titled TADANORI YOKOO ISSEY MIYAKE.
Experimentation and innovation continues to remain at the forefront of ISSEY MIYAKE, led by an extraordinary team guided and encouraged by the company's founder Mr. Issey Miyake himself. Perhaps this is what makes the Japanese clothing brand completely unlike no other, that irrepressibly leads with a sense of responsibility of purpose, functionality and innovation.  Now, one of the brand's most notable garments, A-POC, sees an artistic collaboration for the first time. Led by in-house designer Yoshiyuki Miyamae, former head of ISSEY MIYAKE womenswear mainline seasonal collection design from 2011-2019, the project is led by extending the artists 2D paintings into three-dimensional art.
Originating from the long-term collaborative relationship and friendship between artist Tadanori Yokoo and Miyake himself, the project follows 43 years of Yokoo designing the ISSEY MIYAKE Paris Collection show invitations for the house — way back to his first invitation design in 1977. Now at 84 years of age, the extraordinary new project sees the artists' diverse paintings interpreted though clothing. The A-POC blousons feature 8 different paintings by Yokoo, with some dating back to the early 1960's depicting scenes of Japan alongside that of JAWS, to risqué and intimate moments of women in "Moat" and "Razor" from 1966 — one brunette is drawn with a breast exposed, shaving her moustache.
Born in 1976, Miyamae is an enthusiastic design force who revels in progress and innovation, with closer tendencies to those of a product designer. For him, he explains: "I enjoy restrictions which provide a starting point for me." The blousons are more akin to a bomber jacket, and surprisingly lightweight. Featuring at least 70% recycled polyester, the sleeves feature Steam Stretch yarn, another original textile development by Miyamae-san. Looking closely on the garment, the artwork was meticulously engineered so precisely that the 7 coloured threads and 12,000 vertical yarns used produce an almost identical colour match to artist Yokoo's original paintings. To add to that, each blouson is reversible and presents an unexpected and equally striking reverse image. One which artist Yokoo was also unexpectedly delighted with.
The new garments have been produced in the same factory that has been making A-POC (A Piece of Cloth) pieces for over 20 years, located in Japan near Mt Fuji. Presented on voluptuous mannequins made from biodegradable plant starch, not plastic, the detail is a nod towards Miyamae-san's approach to sustainability and a sincere design responsibility. One year in the making, the new TADANORI YOKOO ISSEY MIYAKE project started as an internal study appointed by Miyake for Miyamae's team: to explore and find new ways to work with the master artwork of Yokoo's. A natural exchange ensued for the designer and artist, who intended to project and express a sense of hope and positivity through the designs with strong and saturated colours. Miyamae explains, "Just like other art forms such as theatre or stage, it can provide power to give others to keep going."
With this air of positivity and hope, the selected artworks and designs were executed with additional social awareness, particularly during this year and inspired by Yokoo himself who Miyamae explains has an equally sharp antenna to read current times whilst looking at social issues — a heavy belief of Miyake also. Miyamae explained, "Mr Miyake always tells me that it is very important to be related to society and understand what people really need. A social view is very important."
So to Miyamae, what is society now? Working from home and surrounded by digital tools, he details his realisation of the importance of touch and meeting people, leading him to create this project as if you would see a Tadanori Yokoo painting in real life. He explains, "Making clothes for me, is to translate reality through garments."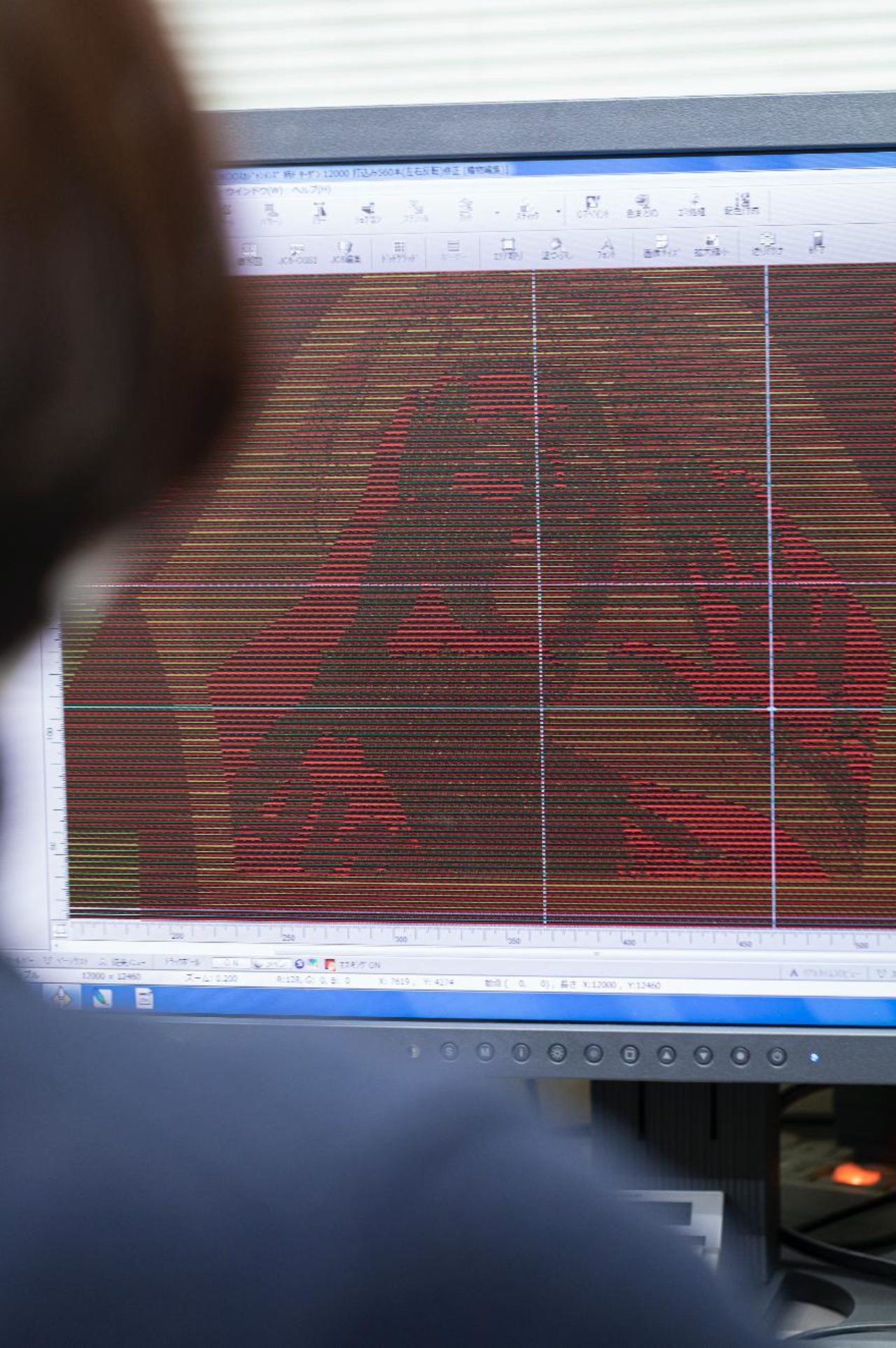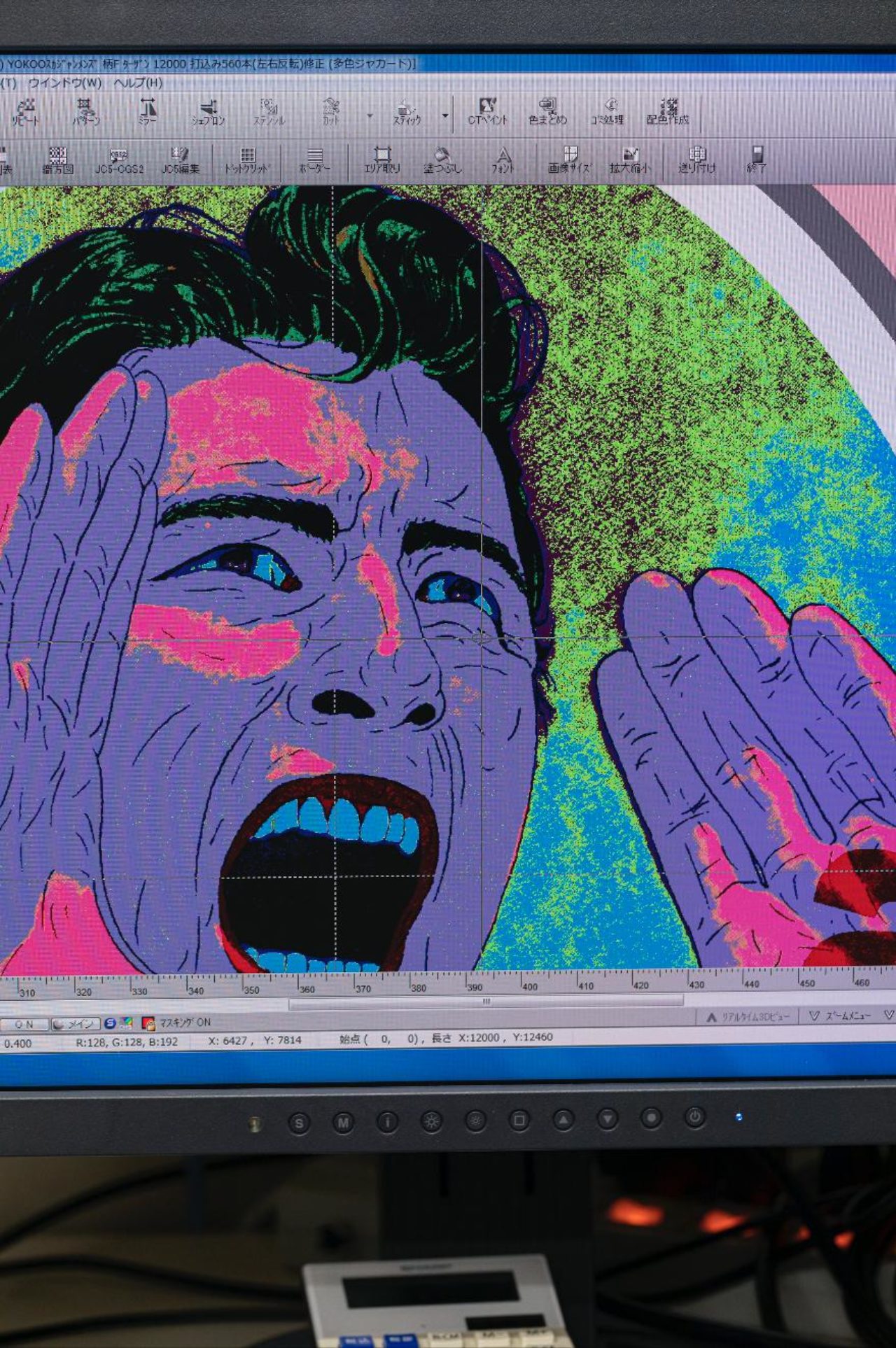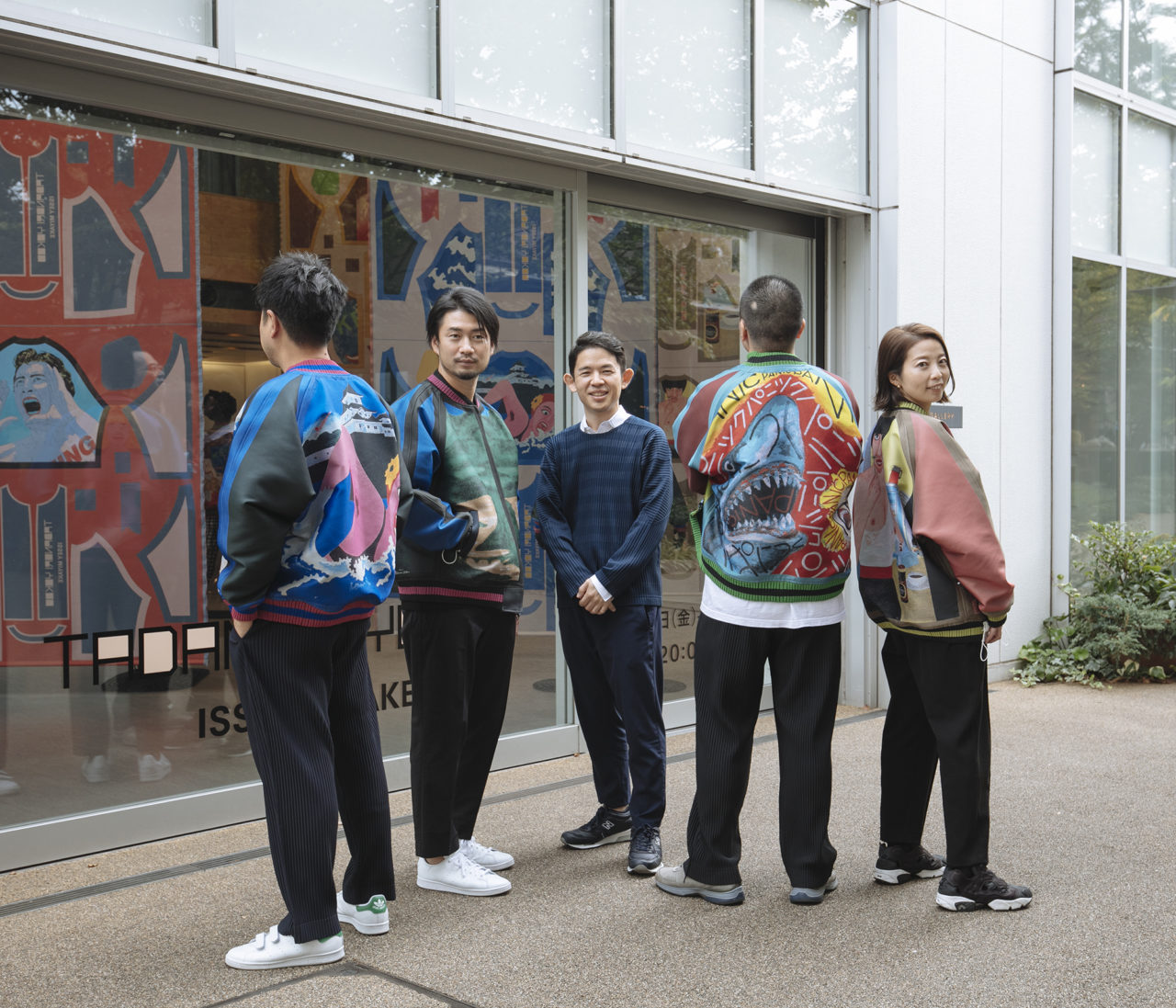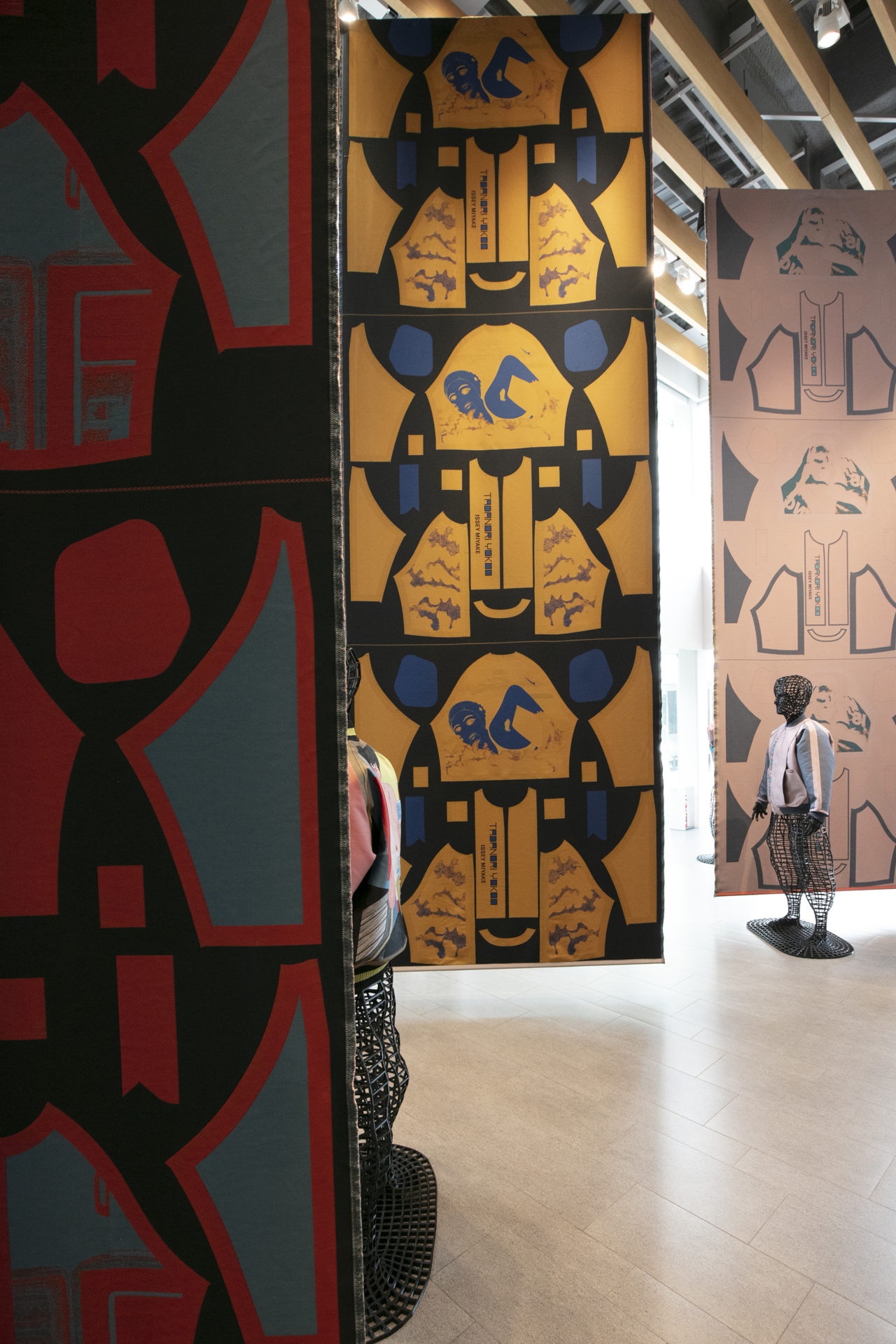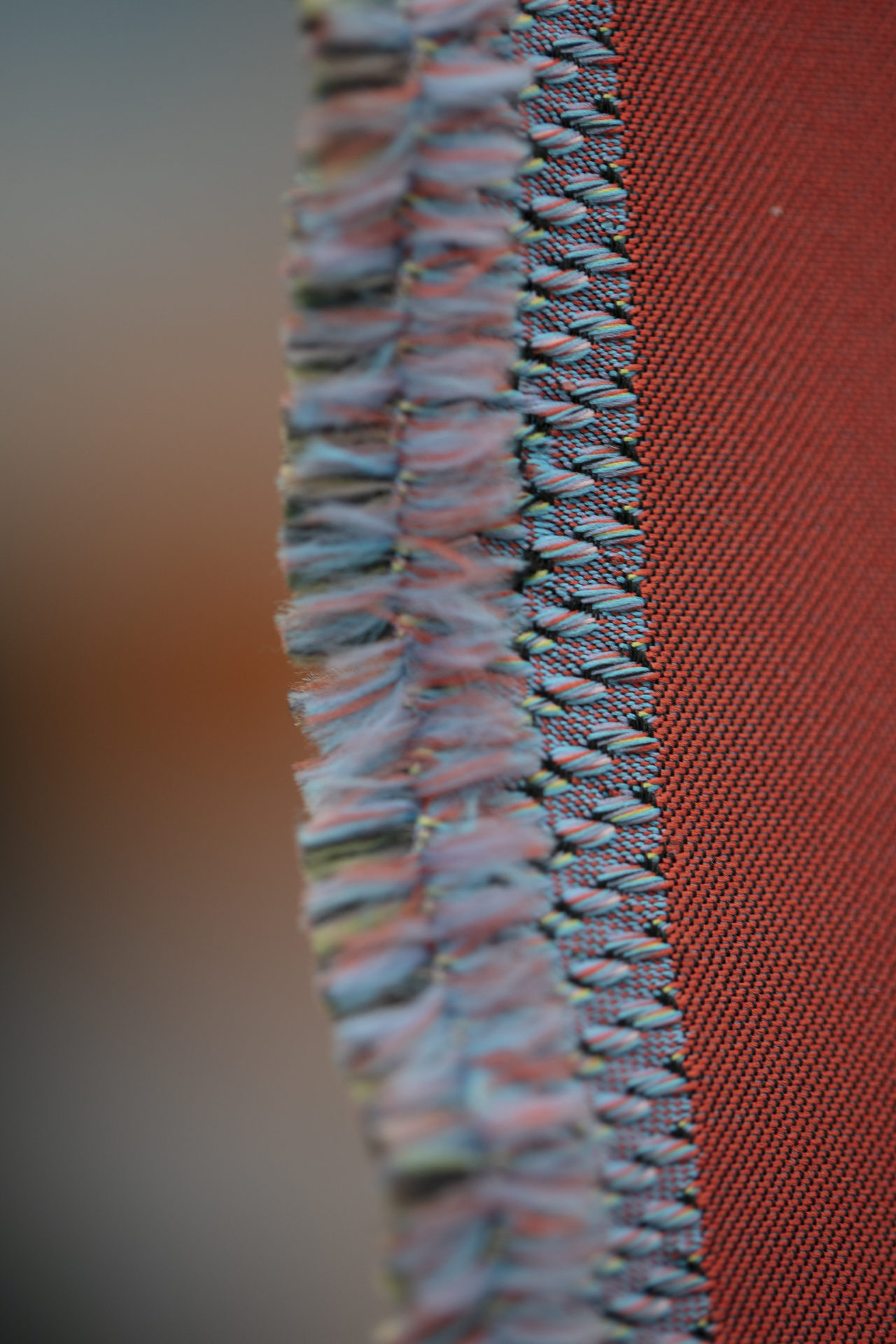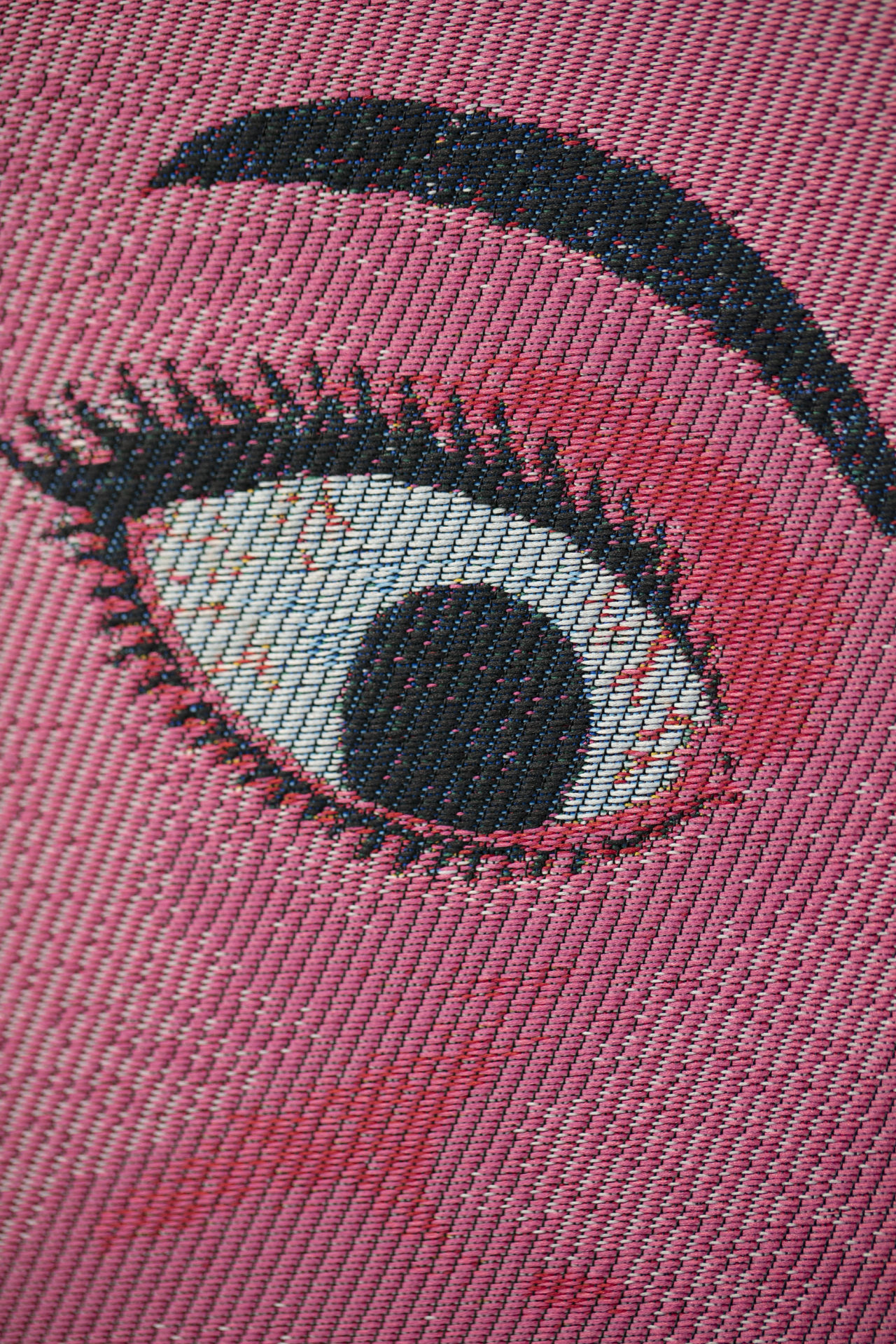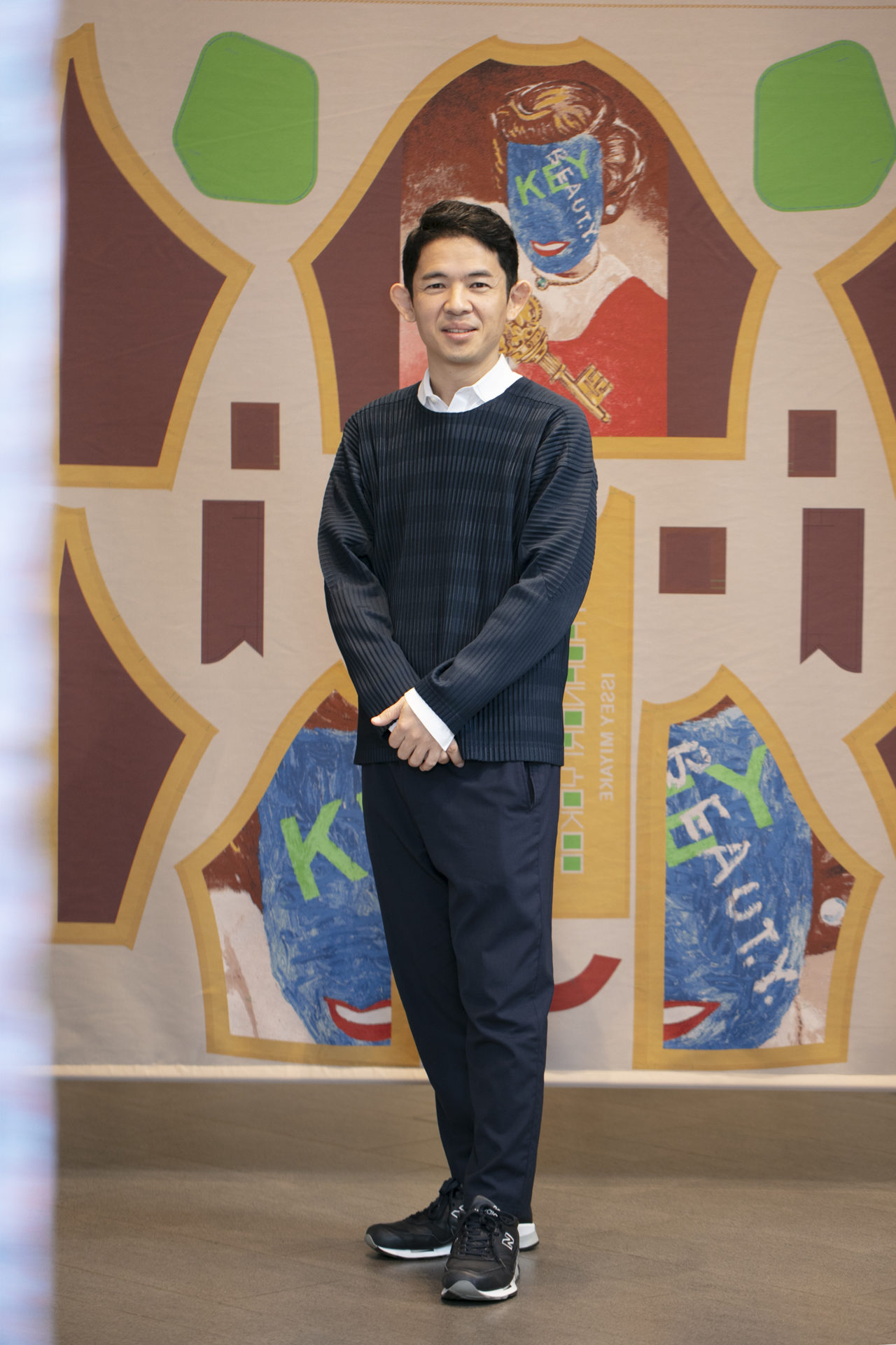 The unfinished two-dimensional Art by YOKOO has been completed as a three-dimensional art by the magical alchemy of ISSEY MIYAKE. Please come to witness the real thing.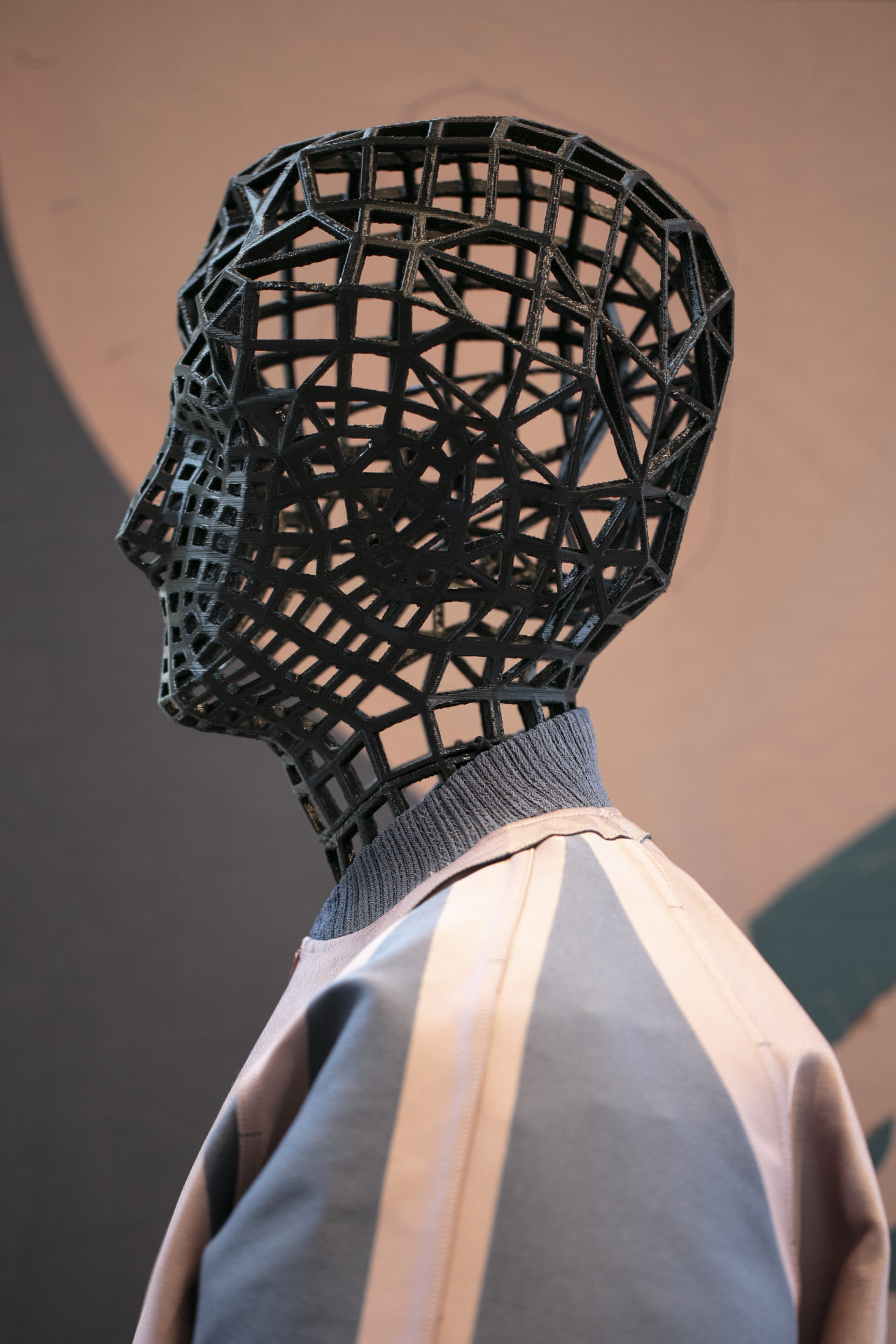 TADANORI YOKOO ISSEY MIYAKE 0
The blousons will first release in ISSEY MIYAKE stores exclusively in Japan in 2020, (and globally in 2021). In Japan, each release will coincide with a special exhibition for public view showcasing the A-POC textiles on display, including a short film offering a unique insight into the textile's complex weave engineering and innovative design.
Daikanyama T-Site Garden Gallery, Tokyo
23-25 October, 2020
Creation Space, ISSEY MIYAKE SEMBA, Osaka
From 13 November, 2020
Kura Gallery, ISSEY MIYAKE KYOTO
From 20 November, 2020