SUNNE
Designer Marjan van Aubel Is Transforming The Value of Solar Energy With Contemporary Design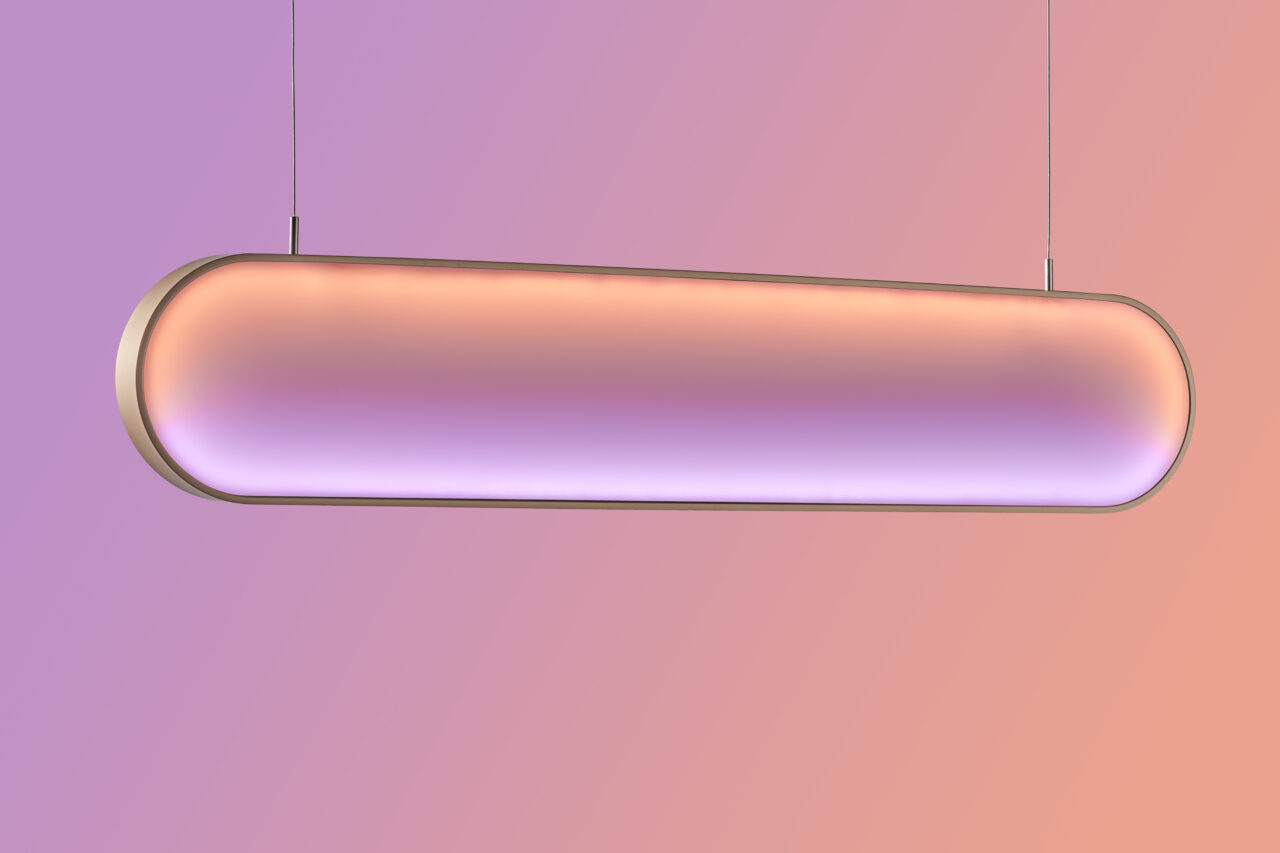 The potential of solar energy in contemporary design is still surprisingly fairly unchartered territory. Award-winning Amsterdam-based designer Marjan van Aubel is on a mission to transform the way we view and use solar energy in our daily lives, bringing it into a modern context that extends from its common use as paneling atop buildings and land.
Aubel has developed SUNNE, an autonomously-powered light less than a metre in length that "by day, it harvests energy from the sun while it hangs by your window; at night, it brings sunlight into your home." Created from one aluminium strip, the silhouette resembles the horizon, and simulates three different ambient glows: Sunne rise, Sunne light, Sunne set. It's simplicity requires no external or additional power, and creates the ambient light powered by the solar side of the SUNNE light's SunPower Solar cells harvesting energy from sunlight, then storing this power in an integrated battery allowing for the light to be turned off and on through the push of a button (or their custom app) as desired. The solar panels were developed together with ECN.TNO, one of the most advanced energy research centres in Europe and were fully tested at TU Eindhoven.
Champ Editor Joanna Kawecki caught up with SUNNE's designer and founder Marjan van Aubel to get to know more on how she personally uses solar energy, to what sparked the idea for SUNNE: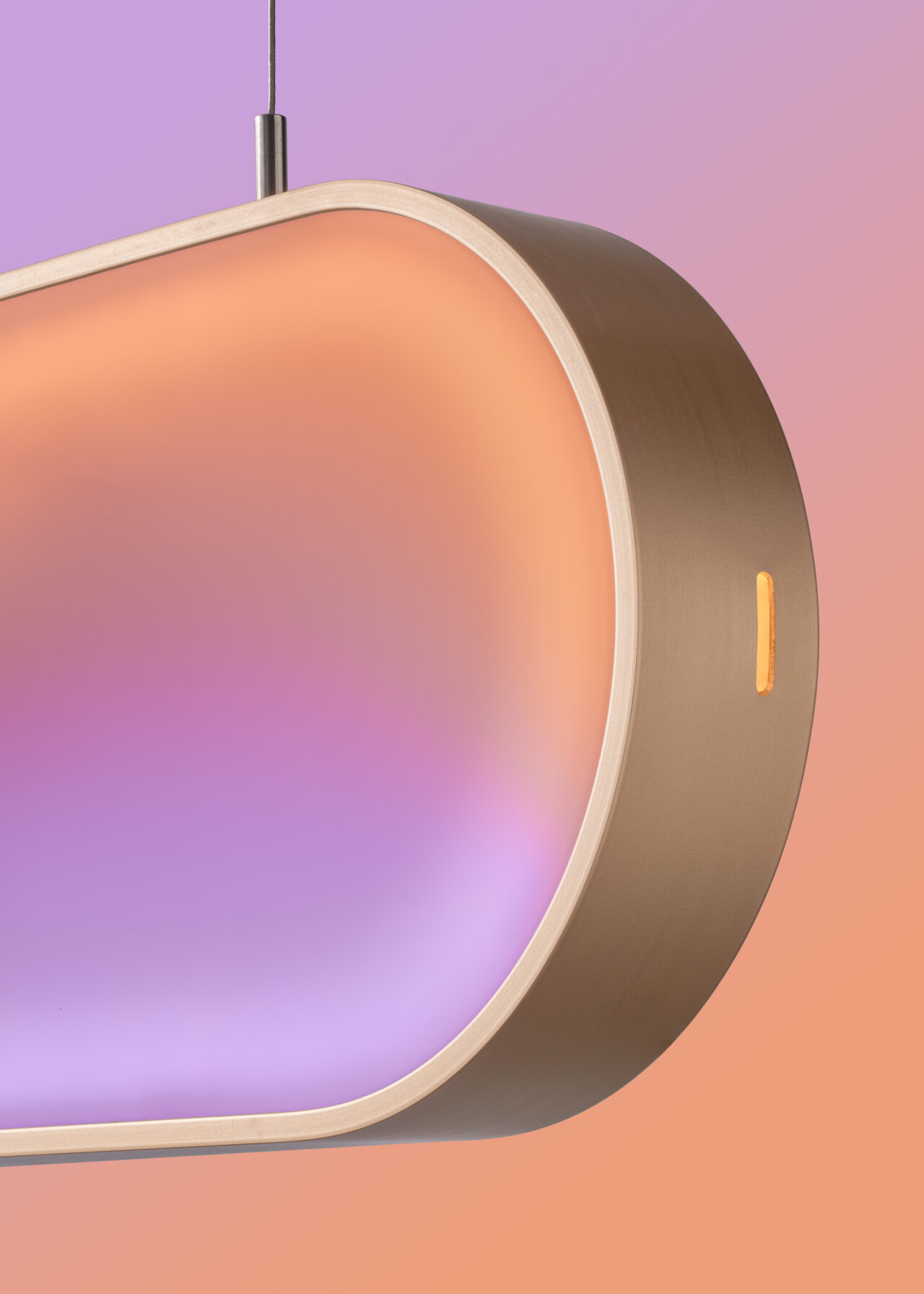 What was your first memory or interaction with solar power that left a strong impression on you?
This was when I was still a student in Amsterdam, I was making an autonomous birdhouse with a camera, so you could birdwatch and follow the upbringing of little birds more closely. Instead of designing the outside of the birdhouse, (which is kind of unnecessary for the birds itself, but fun for humans) we could now look into the house and see how the bird is making its own nest. I wanted this birdhouse to be as invisible as possible and then I found these flexible solar cells which I integrated onto the branches itself. This was the first time I held this super thin technology instead of seeing it from a distance on a roof. The material was so thin and beautiful and I think that was the moment I started seeing it as a material, and all its potential; a material that activates.

What are the other ways you currently use/incorporate solar energy into your home or Amsterdam studio?
Now I am working on lightweight ways of integrating solar so it becomes an artwork for your window. I am playing more with light, the energy that the light gives and what you can do with it directly. I am working with transparent coloured solar cells that form a graphic poster with integrated LED's.
During the day you see beautiful colours, shadow casts similar to those from stained glass windows, but in the evening the artwork becomes a form of light. There are so many ways to look differently at solar energy, its not only a transformation of energy but it becomes some form of art and is uplifting too.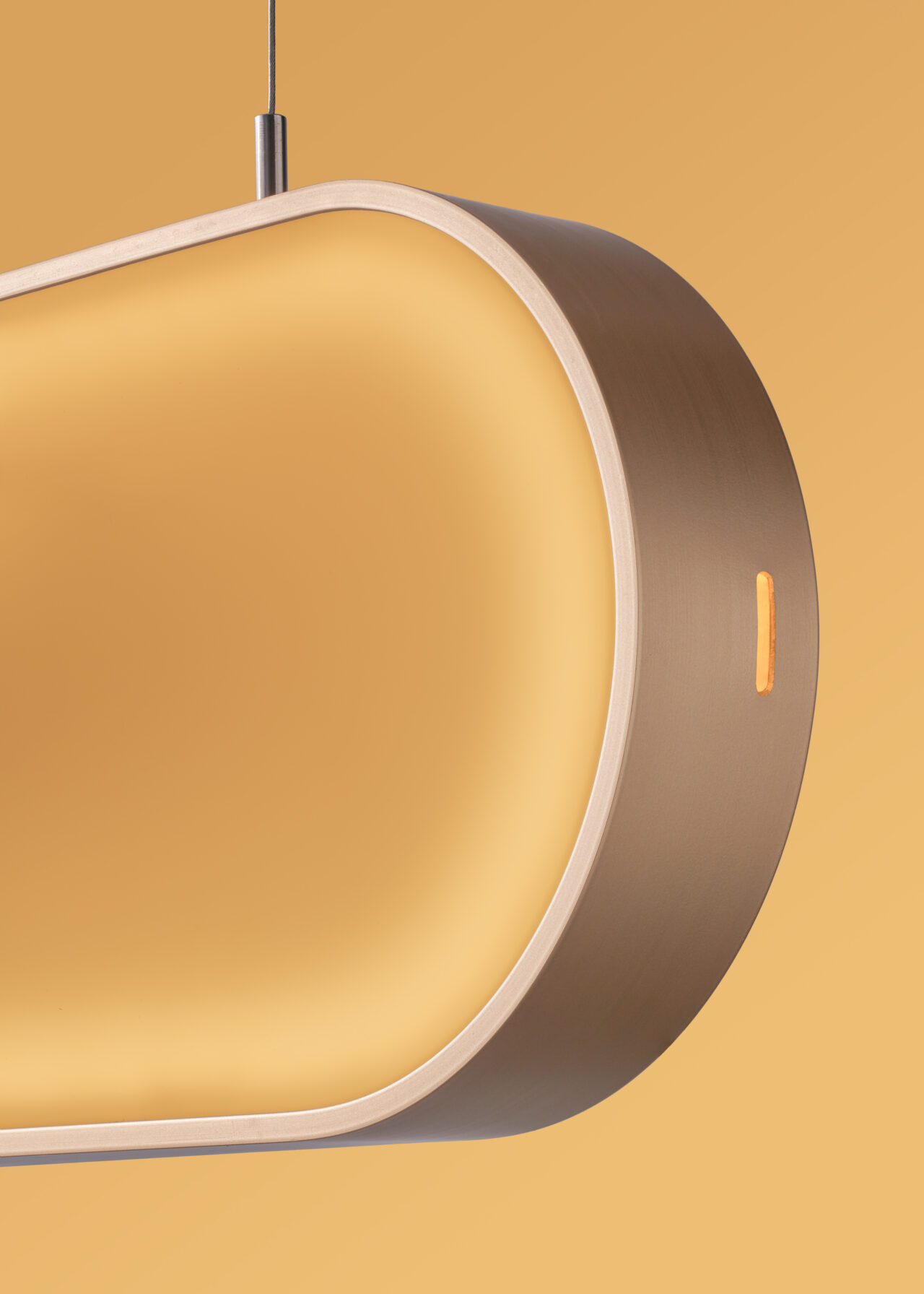 What sparked the initial idea to begin SUNNE?
The idea that an object can function autonomously using the power of the sun. Now the harvesting of energy is something separate from its function, you need a plug and wire, I was looking into ways of incorporating this all in one. We receive so much sunlight, and are not utilising this. The fact that every hour we receive enough sunlight to power the whole world for an entire year and we have an energy crisis. I think we need a different approach and not only see solar as a technology, an add on, something that is technical. But as something that is nearly nature and fully integrated. A more human touch; so solar design instead of solar technology.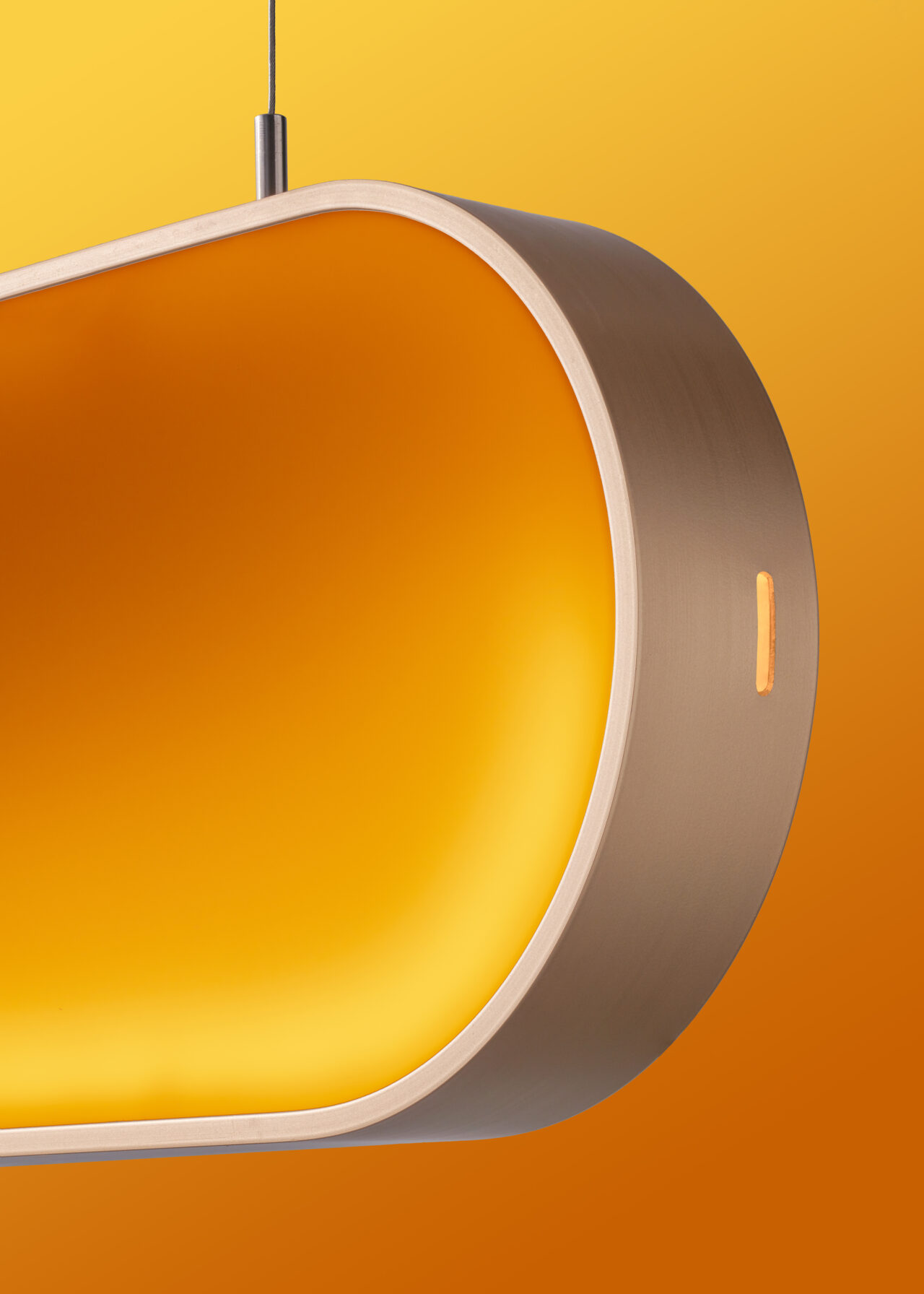 How many people were behind the development process of SUNNE? Please share a bit more about your collaborators.
Yes! There were a lot, as Sunne touches on so many different aspects. The project started with a collaboration with ECN.TNO, they are the solar research centre of the Netherlands. We were looking at ways to harvest solar energy behind glass. This was amazing as they have great knowledge about solar and fantastic facilities. Then the development of the light itself involves different aspects, the technical parts, the electronics, the app, its communication. But also the period before the Kickstarter campaign. This involved preparing the campaign, shooting photos and the film. As the project is self-funded it involved a lot of fun and talented people that  believed in the project.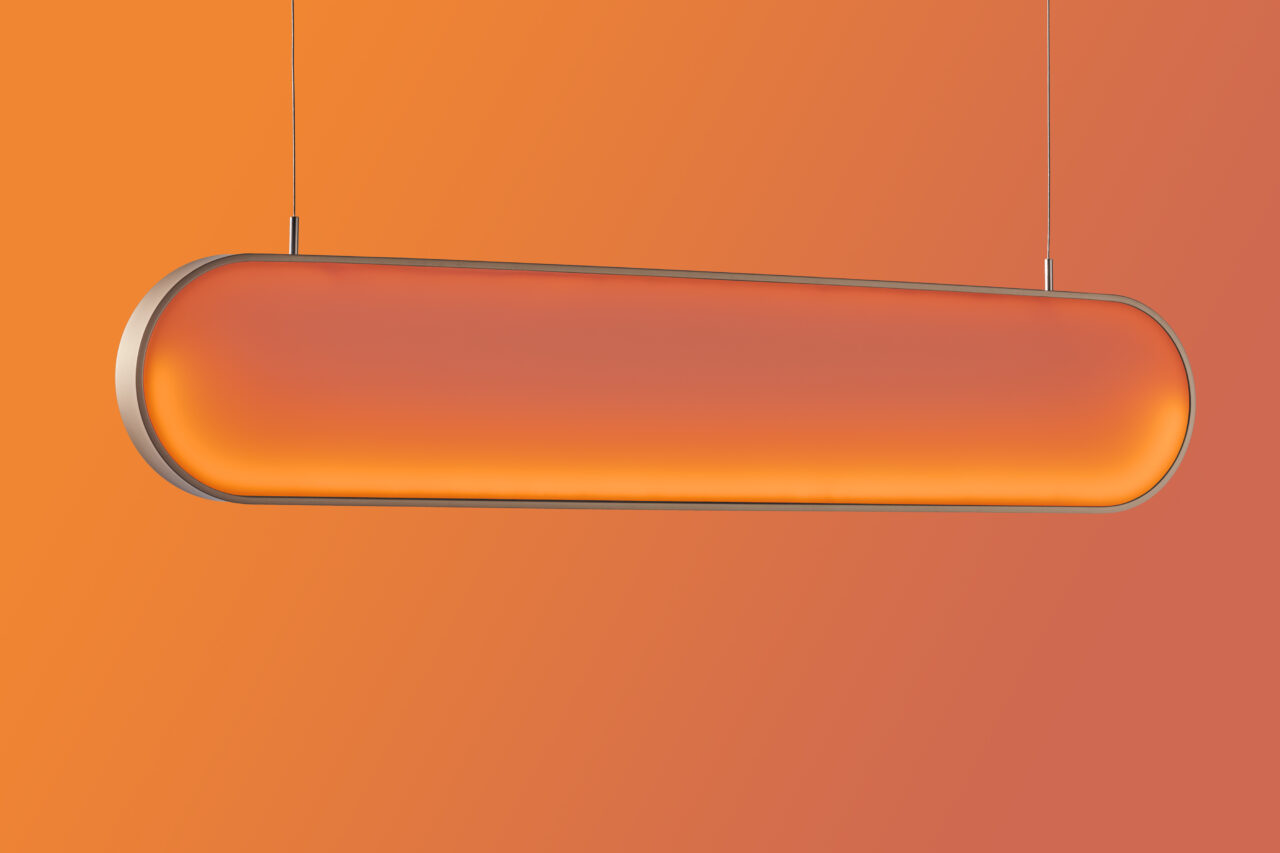 What inspired SUNNE's curved, rectangular form and your placement or minimal details?
The sun's circular form is the start of the Sunne design. This circle is repeated to form a horizon, the place where the Sun sets. This shape has a practical functionality too, more surface area for Sunne's solar cells. The Sunne settings: Sunne Rise, Sunne Light and Sunne Set are inspired by the moments of the sun during the day and therefore mimic these beautiful moments. I'm also a huge fan of symmetry and simplicity so you definitely see that in the design too.
What is the anticipated lifespan of SUNNE?
Sunne is made modular and circular. So most parts will last for more than 40 years or longer. The only thing that would need replacement after some years is the battery. This is because of battery life cycles. But as we are aware of that, we design with it. There is a smart charging and unloading system that regulates its charging cycles.
With solar technology today, how fast is the industry growing, and will certain solar panels be redundant as innovation grows?
The life span of solar panels is very long luckily and the industry is growing super fast. Solar energy is becoming the cheapest source of energy; this is because China started to produce them on such a big scale. But at the same time you see more custom solar panels and solar energy that you can integrate better. So luckily it is not only about the scale and growth, but the focus within the industry is shifting towards a more design approach.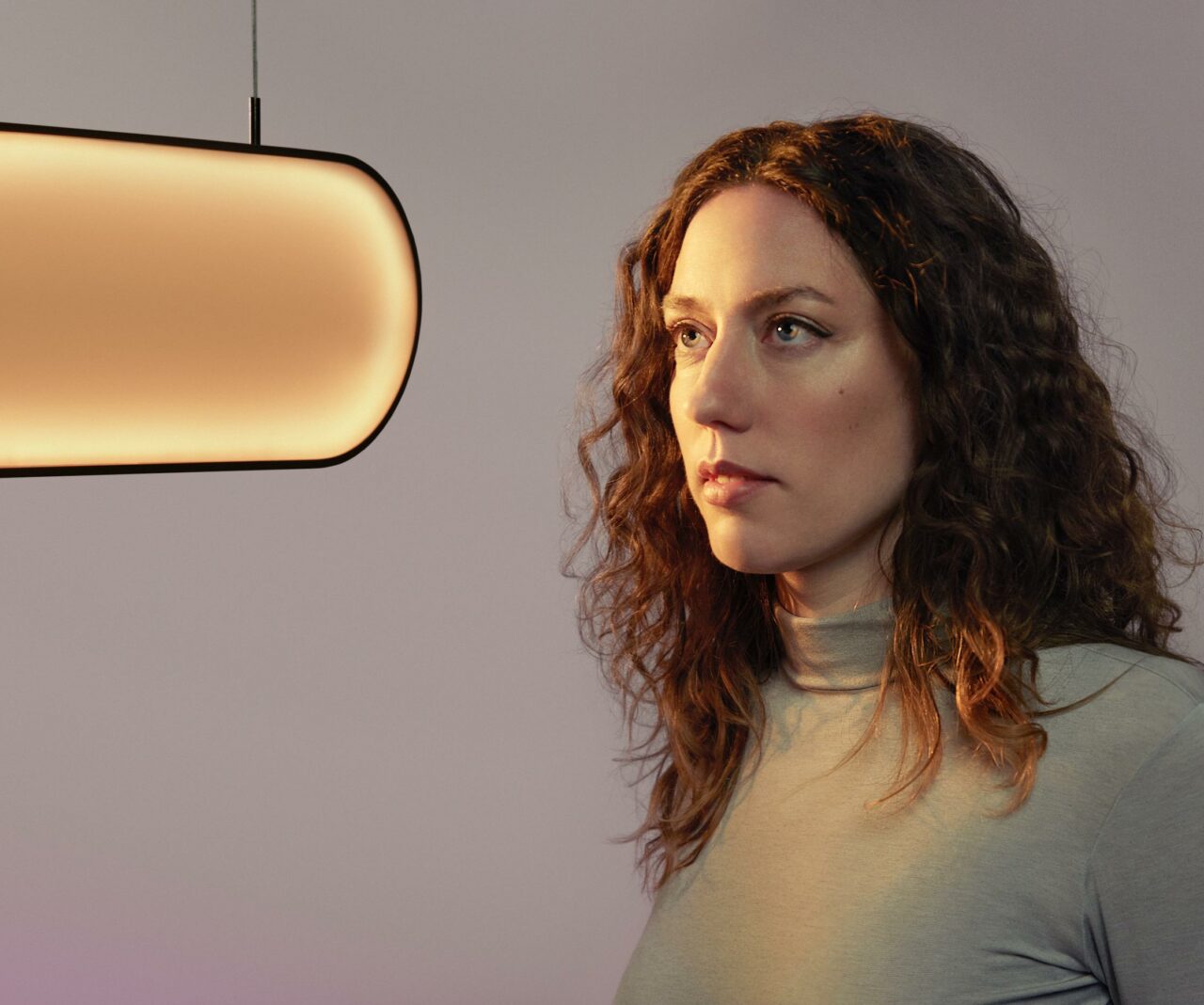 Where was the most captivating place or use of solar that you have ever encountered or experienced that changed the way you also viewed solar energy?
This was when I climbed a volcano in Strombli. At the top of a mountain near the crater I saw a very old solar panel that still functioned. I also have a fascination for volcanoes and transforming materials so at that place two things came together.