Studio Drift
An Amsterdam Design Studio Inspired By The Fragile And Fluid Movements Of Nature
Lonneke Gordijn & Ralph Nauta are Studio Drift, an Amsterdam-based creative studio responsible for some of the most fascinating projects you may have seen at Design Miami/ or Louis Vuitton Tokyo just to name a few, and are respectively represented by the brilliant Carpenters Workshop Gallery in London.
We came across the irrepressible duo upon their visit to Tokyo late 2013, and were instantly charmed by their talent and forward-thinking approach in both their creative output and design sensibility. They encourage you to "stay fascinated like a child or a rocket scientist" and this humble perspective is visible in their output considerate of nature and lifestyle. Labour and time is no challenge for the studio, and is in fact embraced and encouraged. We speak to Lonneke and Ralph about Studio Drift's beginnings and main inspirations for their nature-inspired approach to design.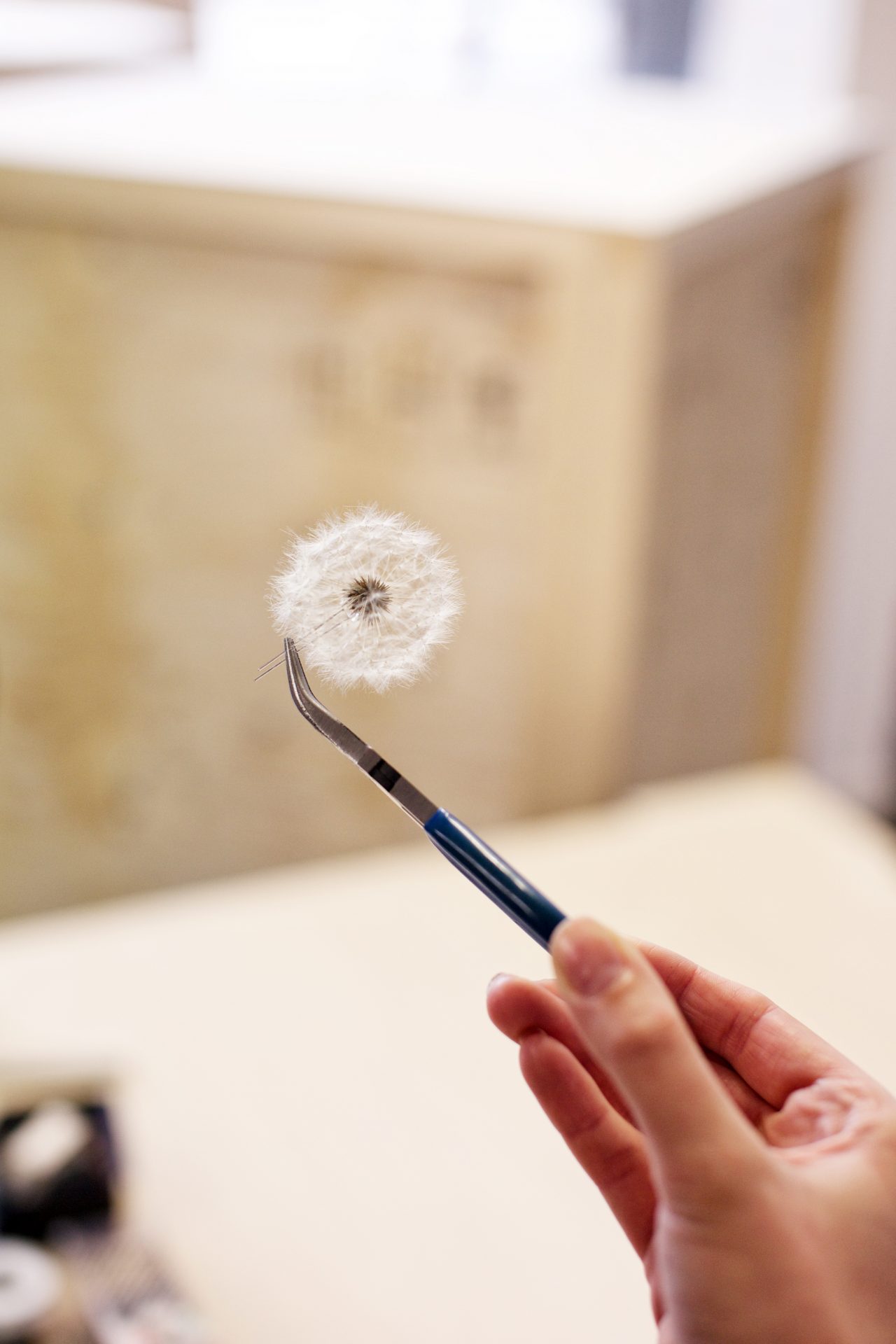 Please tell us a little about your backgrounds – how did you both meet?
We met the first day at school during the introduction camp where for some reason we immediately had a click. Six years later we graduated in the same year from the Design Academy in Eindhoven and after a long and intense friendship we finally admitted that we were in love already for many years. A year after graduation, we started working together because our ideas and goals had a strong overlap.
I taught Lonneke to see the interesting visions behind science fiction and Lonneke taught me how to look closer to nature. We could do nothing but talk for hours about what was wrong in the world and how we were going to change it. After a while our story's both changed and we started thinking more and more how we could use new technologies and research new production methods. Lonneke was asked to make a love seat, this became our first project together and Water Web bench was born. Now everything is so intertwined that we often can't remember who came up with a specific idea first.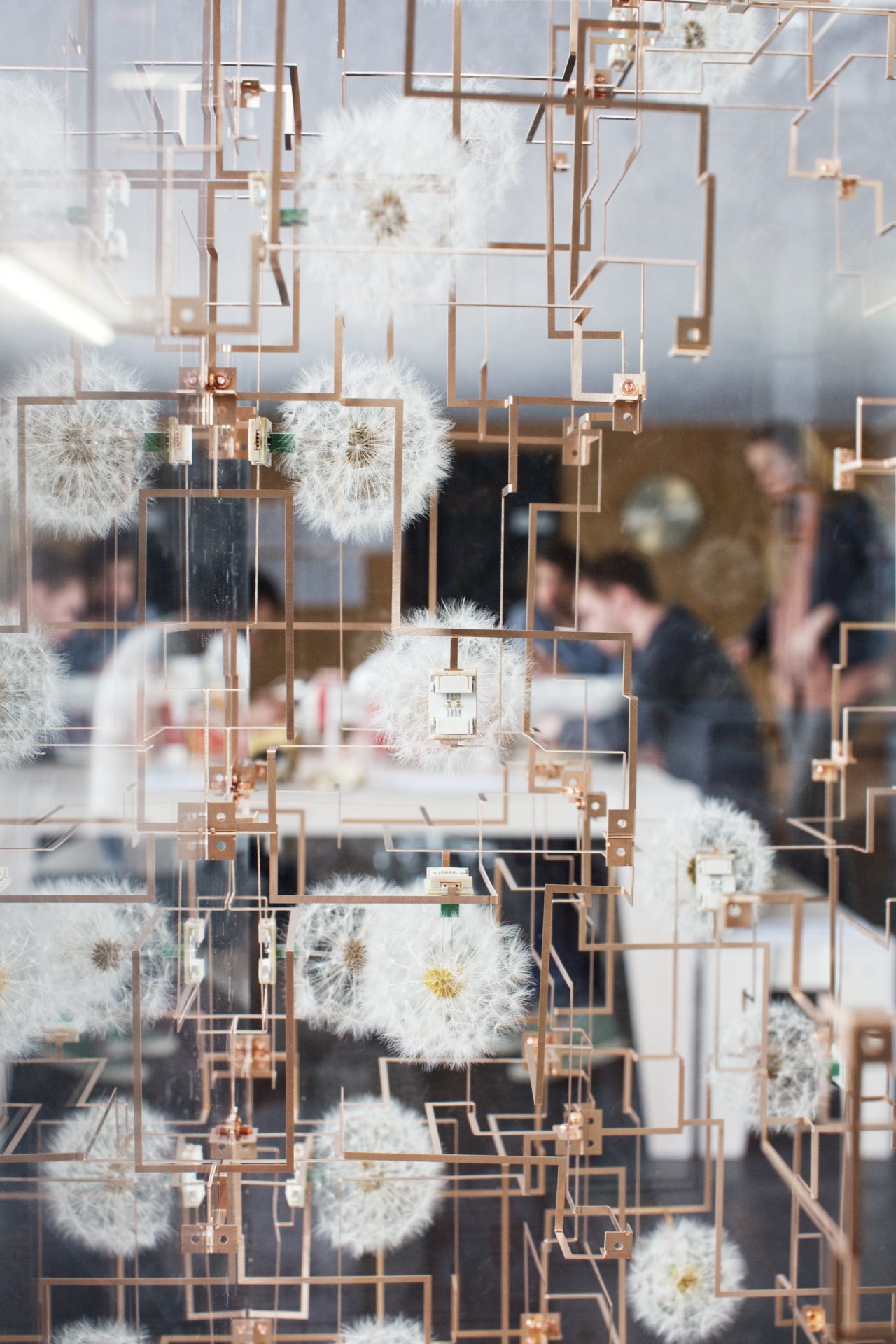 Labour-intensive pieces hold a sense of dedication and stamina, how important is this in your practice?
It is one of the most important features in our work. Without dedication you can never realize something that is worth it. We can only make works that have never been seen or made.
What was the most important challenge you faced or lesson you learnt, and through which work?
If you want to have a successful business you have to have a strong balance between women and men within your team.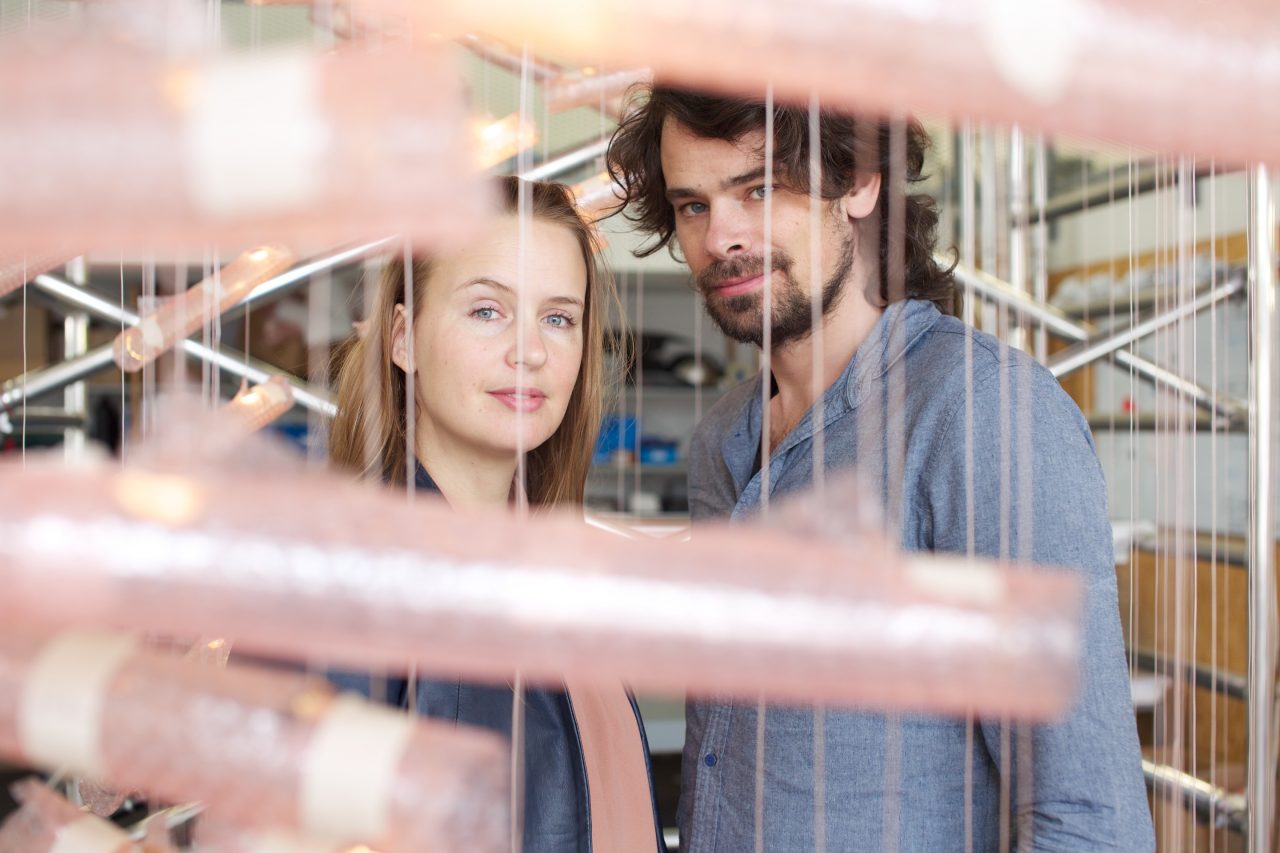 What is the main feeling or reaction for viewers, that you are after in your pieces?
What we are trying to achieve in the work that we make is to capture these intangible things, or moments, or processes that you see in nature that really are incredible to look at, that you could never get bored of; some kind of universal idea without looking at any fashion or trends. We try these things that are always fascination – I'll just make an example: like clouds, or raindrops in a spider's web – all kinds of beautiful, simple things that are all around us and that nobody really watches anymore. We try to capture that in our work. Stay fascinated like a child or a rocket scientist.
What is your aim or direction for Studio Drift?
The coming period we want to focus on public projects. We would like to collaborate more and more with knowledge institutes and universities.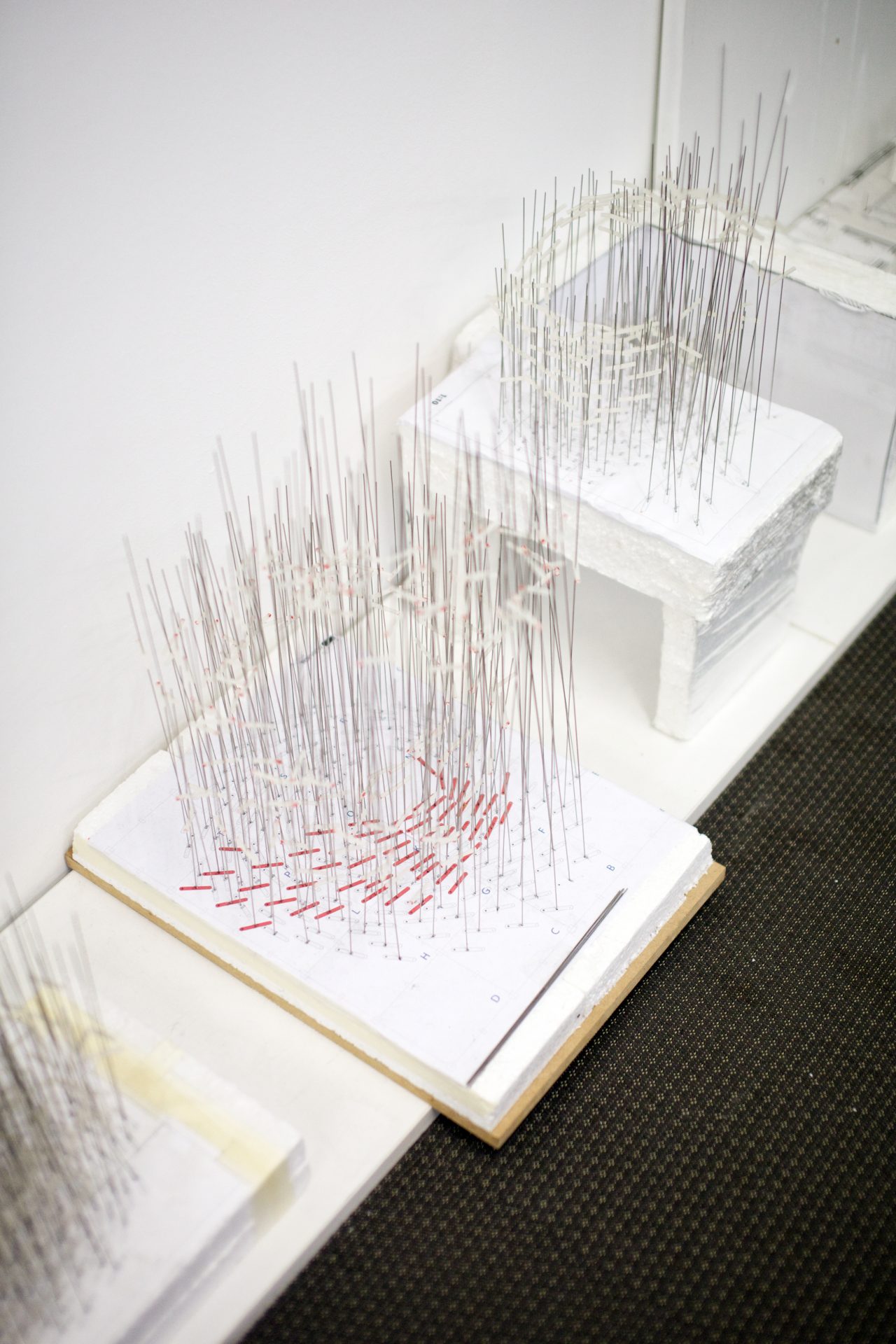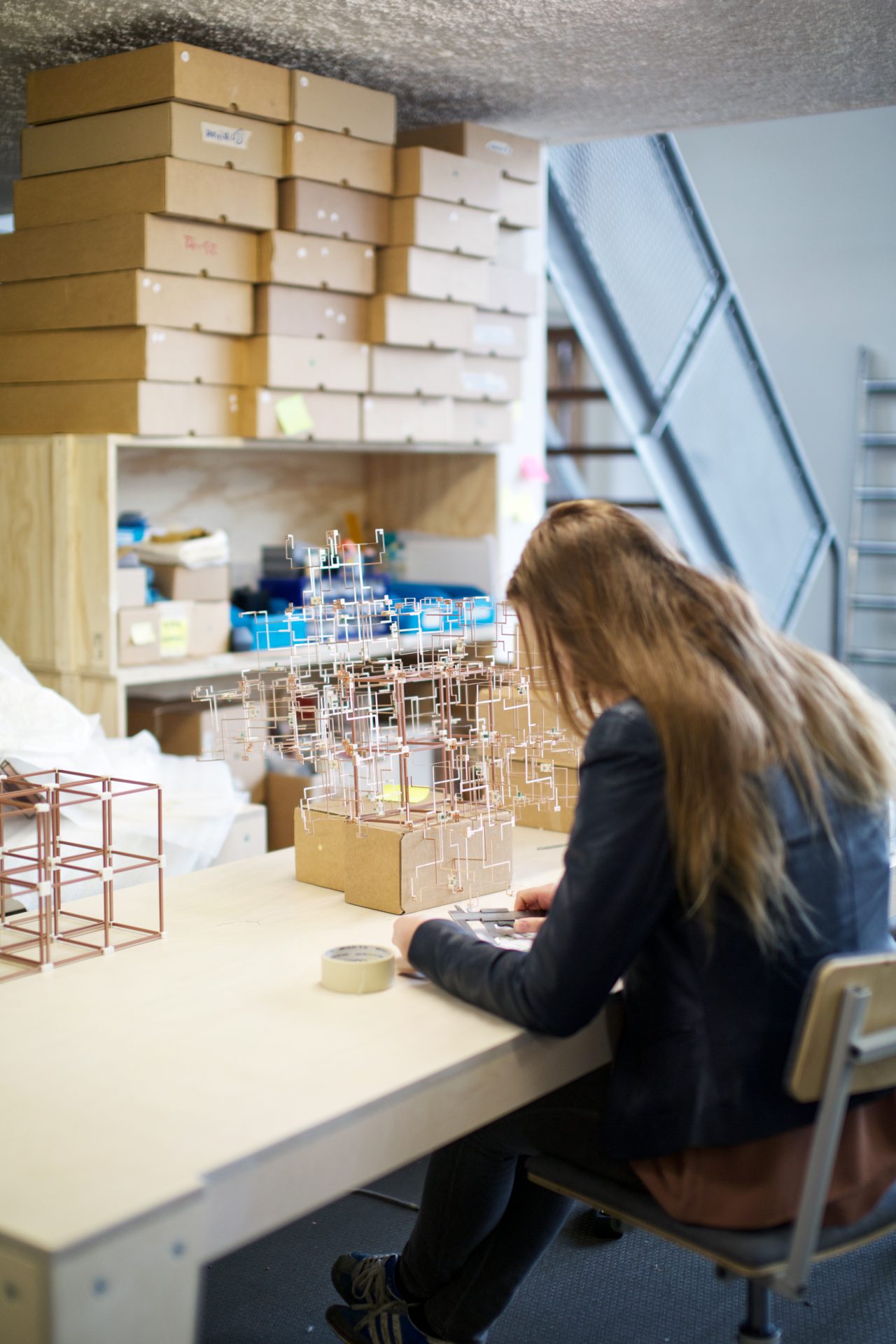 This article was originally published in Ala Champ Issue 9 & Design Miami log.