Sabine Marcelis
The New Zealand-born, Rotterdam-based designer making waves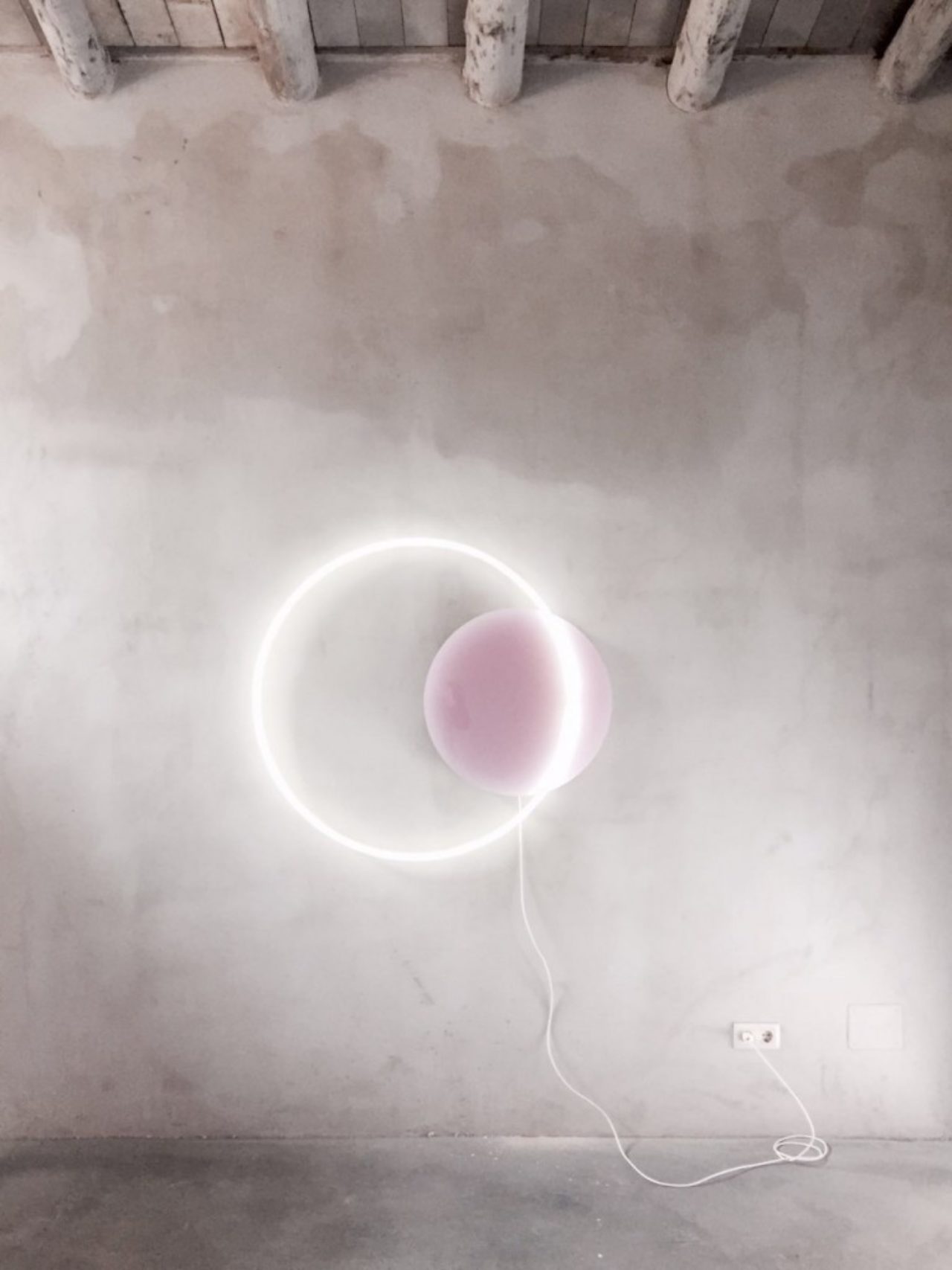 EXPLORATION IN PROCESS & FORM
Based in Rotterdam, New Zealand-born designer Sabine Marcelis' approach to design is refreshing, modern and innovative.
No wonder she was one of the busiest designers last April at the Salone Del Mobile in Milan, presenting nine different works throughout the week, for heavyweights such as FRAME magazine and Aesop, and Wallpaper* Handmade. Already hot in demand by leaders in fashion, architecture and art, Marcelis' works have been commissioned by Rem Koolhaas' architecture firm OMA, by designer brands such as Repossi and since 2016 her works could also be found in museums (such as the Museum Boijmans Van Beuningen in Rotterdam).
Marcelis and her studio explore materials and processes simultaneously through respecting craftsmen and their skills, all the whilst pushing them to their extremes. Original work is created by breaking new ground with her long-term collaborators in production. An elegant and refined take on simple forms distinguishes her work clearly, this signature aesthetic is hard to miss. Marcelis' 'Candy Cubes' are a perfect example of her attention to precise execution no matter which material she is working with. 'Dawn Lights' are a great example of Marcelis' juxtaposition of two different materials, embracing their differences and creating fluidity between different tones and textures.
During the Salone Del Mobile we caught up with Marcelis to chat more about her installations, the importance of establishing long-term relations with producers  and the city of Rotterdam where her studio is based.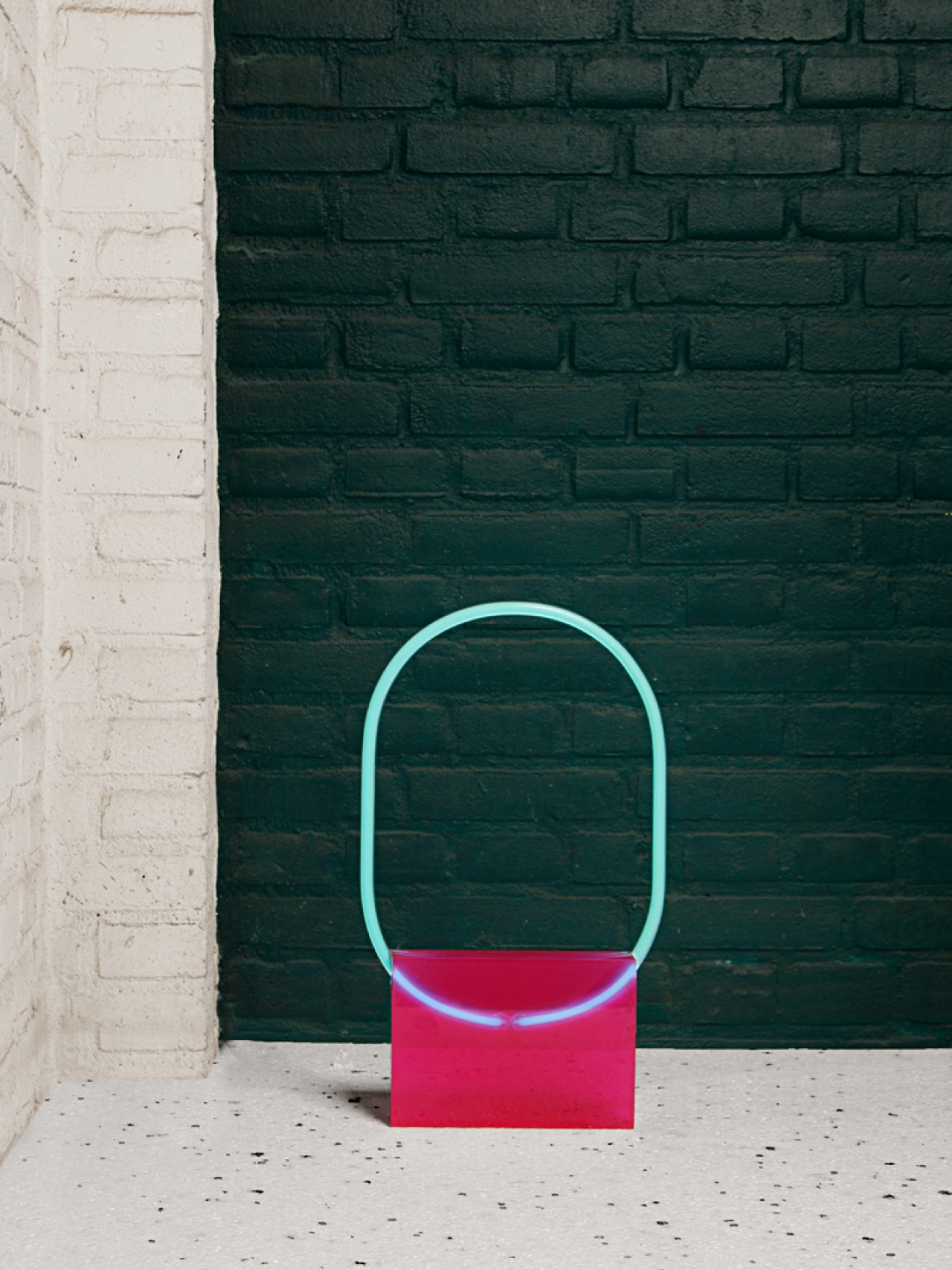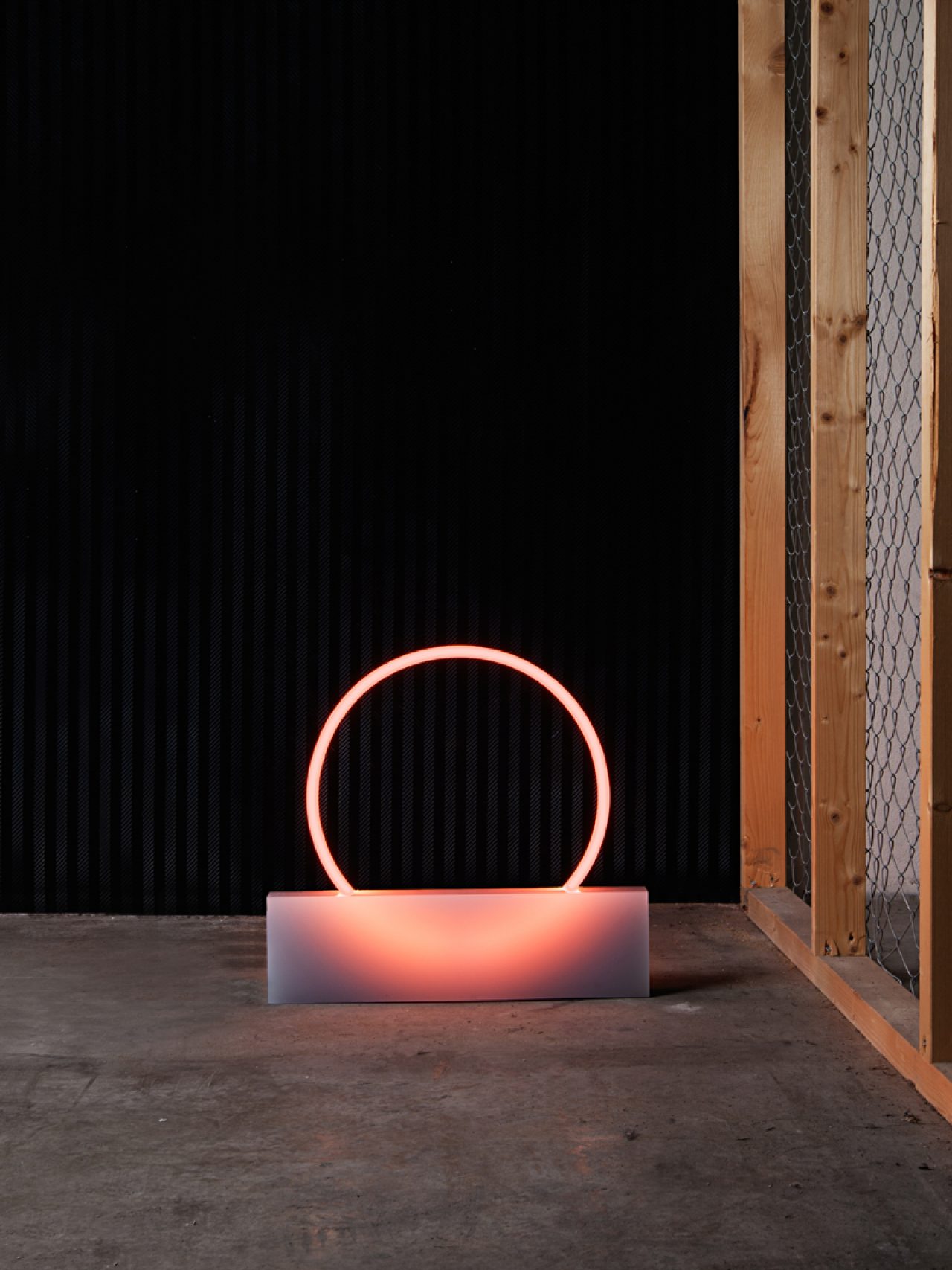 How long was the process between project initiation and execution?
It was super quick actually, we started the idea concept in January and in the last three weeks started producing it. I was very lucky because my dad was in town and I enlisted his work, so in a way it turned out to be a father-daughter bonding project. He also came with me to help set it up too.
Both your studio and FRAME are based in The Netherlands, tell us a bit more about how you came to do this project together and why.
They did an interview with me for their print magazine in the March issue, 2017. Robert the owner took a liking to me and suggested to do something for their 20th anniversary.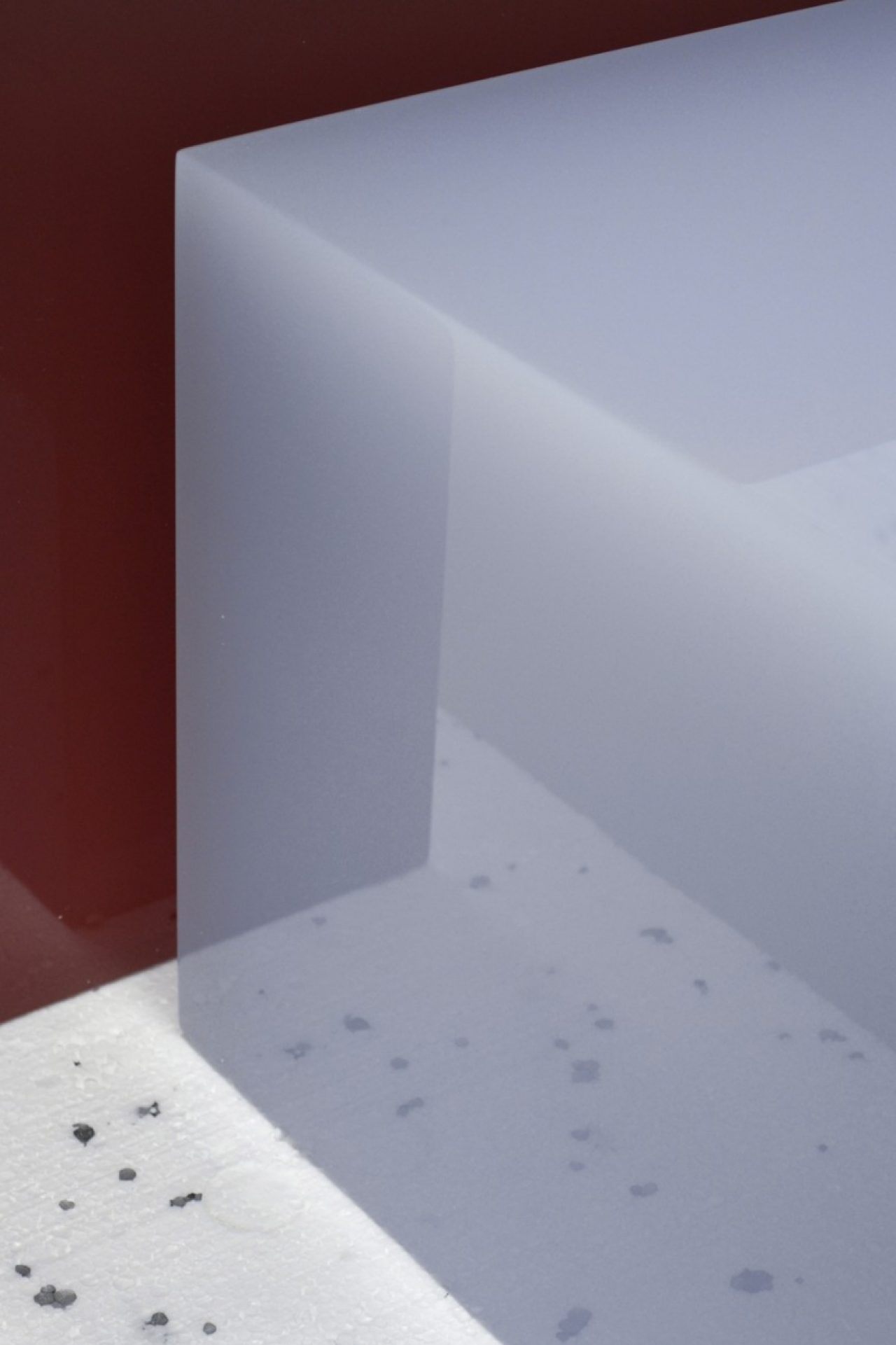 How is the current creative community in Rotterdam now?
Within Rotterdam there's a lot happening, with new people moving to Rotterdam as Amsterdam is overflowing. I've noticed that after graduation, no one would move to Rotterdam but moved to Amsterdam or Eindhoven, but now freshly graduated students move to Rotterdam due to the affordable studio and space. There's definitely a buzz.
 For this years Salone, you also created something together with OMA…
This year and last year, OMA designed the Knoll Pavilion and I created some glass panels and two-way mirror glass panels for them. The whole [concept] was that it is this changing interior where material panels can slide and can create different tones. 
Did you work with their manufacturers, or always work with your own production?
Yes, it's always my own. Some suppliers I work with in the North of Holland, but for the neon I always work with a guy in Rotterdam. With the glass production and resin production (my main materials I work with), they are all in Rotterdam. It's important to have a close relationship with your manufacturing process, to be physically there and hands on.
Do you push them with new techniques?
Absolutely. I think that is really important, because I want to create something new which is doing things that haven't been done before and it takes a lot of convincing to get them to try things. At the moment with the glass company we're trying a new process which they can't do themselves, so we travelled to Ireland a few months ago to try and do it there. Then together, we can create something new that they haven't ever done before. That is the most exciting part of my work, to try and find this new combination or way of using a manufacturing process that can then become either a gallery piece or part of an interior for an architecture project.
For me, its always most exciting that you're doing your own project on a larger scale. Such as your own home with your partner in Rotterdam. How is the process going? You're designing the whole space and interiors yourself.
We're now in the middle of the construction, and we should be able to move in very soon with a working toilet, shower and bed soon. We're commissioning different people to create specific materials for the surfaces, or for the bathroom a friend is making custom tiles. It's all slowly coming together but I think and hope to be completely finished by July 2017.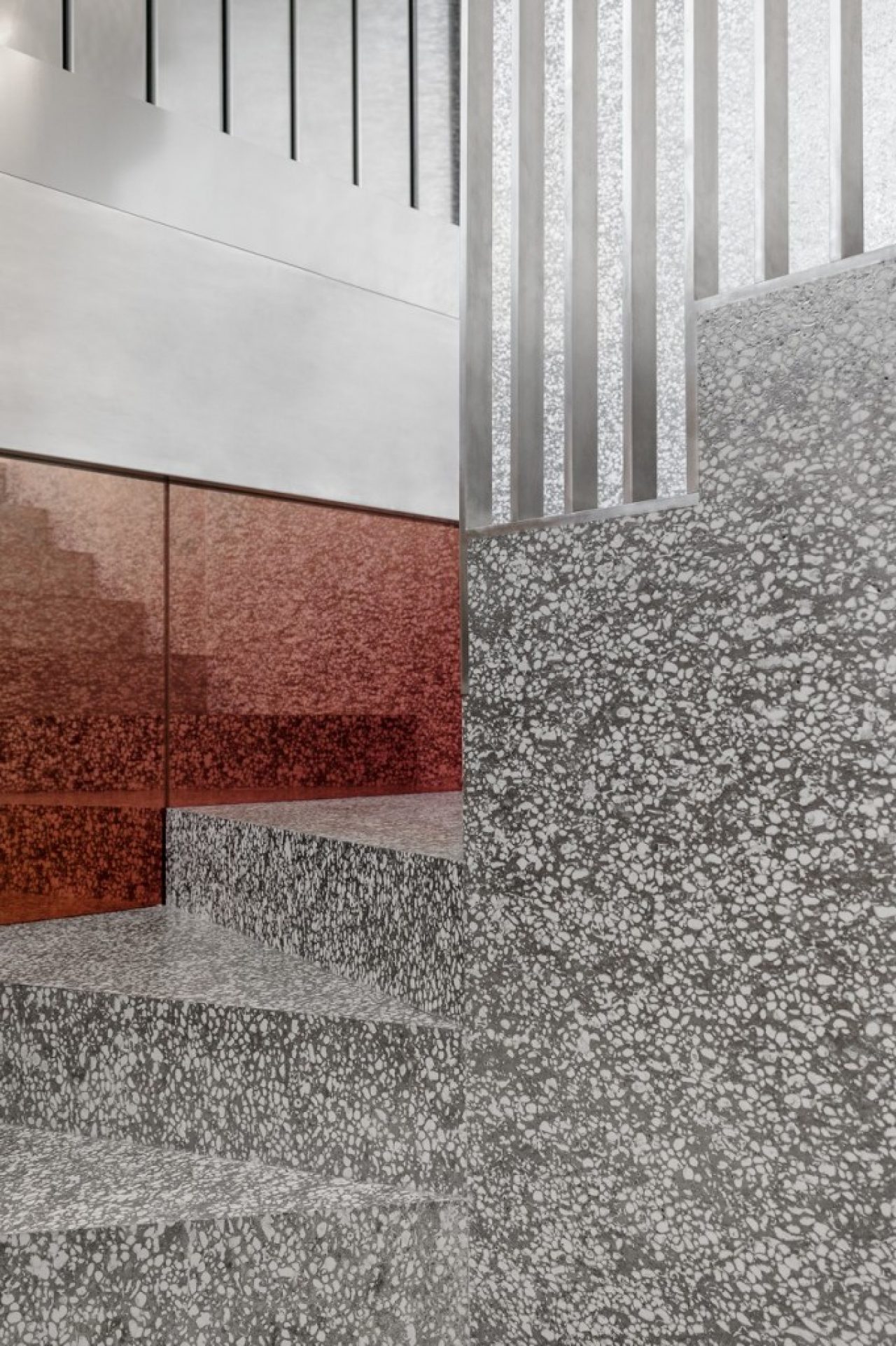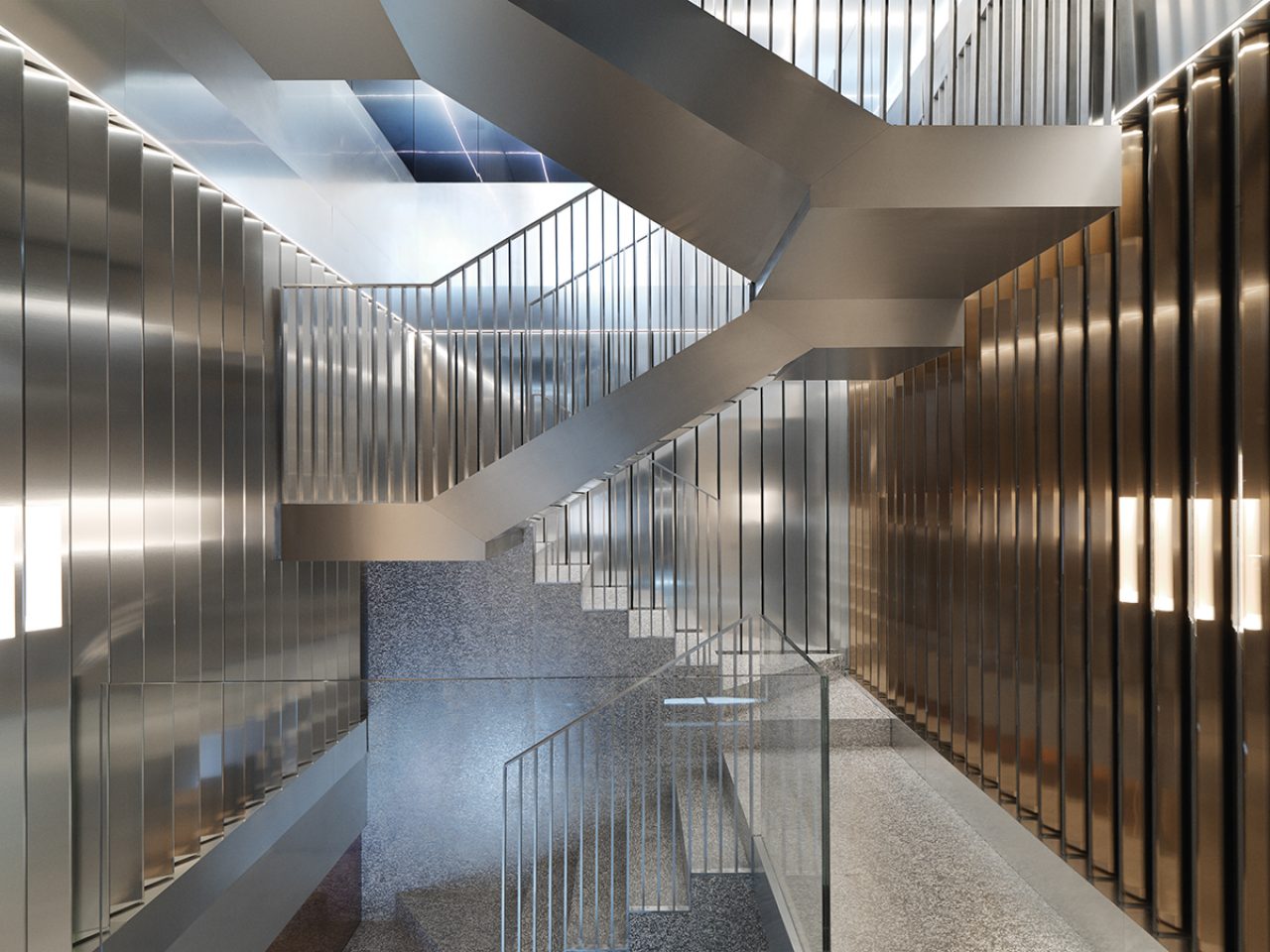 How big is your team now?
I have one full time assistant, a studio manager for a few days a week, and one intern. We're very small and need to expand quite quickly, otherwise it's going to be a bit too much on everyone!
 What is your opinion of Salone and it's importance in global design?
I definitely think it's an important week, but at the same time I find it very exhausting because there is so much to see and do. Including myself, I'm showing at 9 different places, and it's a bit too much. It can be quite overwhelming for people to decide what to go and see, but at the same time it is so ideal because it brings the whole global design community together. Design is definitely becoming quite fast and similar to fashion where it's constantly about being new. I don't necessarily think that's a good thing. To make good things, it takes time. I find that with my own projects if you don't have enough time, things can go wrong or you end up compromising to make it work within a short time frame, which is a shame! It also puts a lot of pressure on brands and designers to keep making new things faster.
What new projects are coming up in the next few months?
I'm currently working on an installation during the Cannes Film Festival. Etage Projects Gallery are taking my work to a new fair in Morocco, called Nomad. Also I have a show coming up in Barcelona, and I actually just made an installation in the Massimo Dutti store there. It's a collection of lighting, but very site-specific and there will be more of that same lighting presented in the gallery there later this month. And then I'm going to go on holiday, chill out a bit after that!