Neri Oxman: Material Ecology
MoMA's Virtual Views Provides Unlimited Access to the Pivotal Exhibition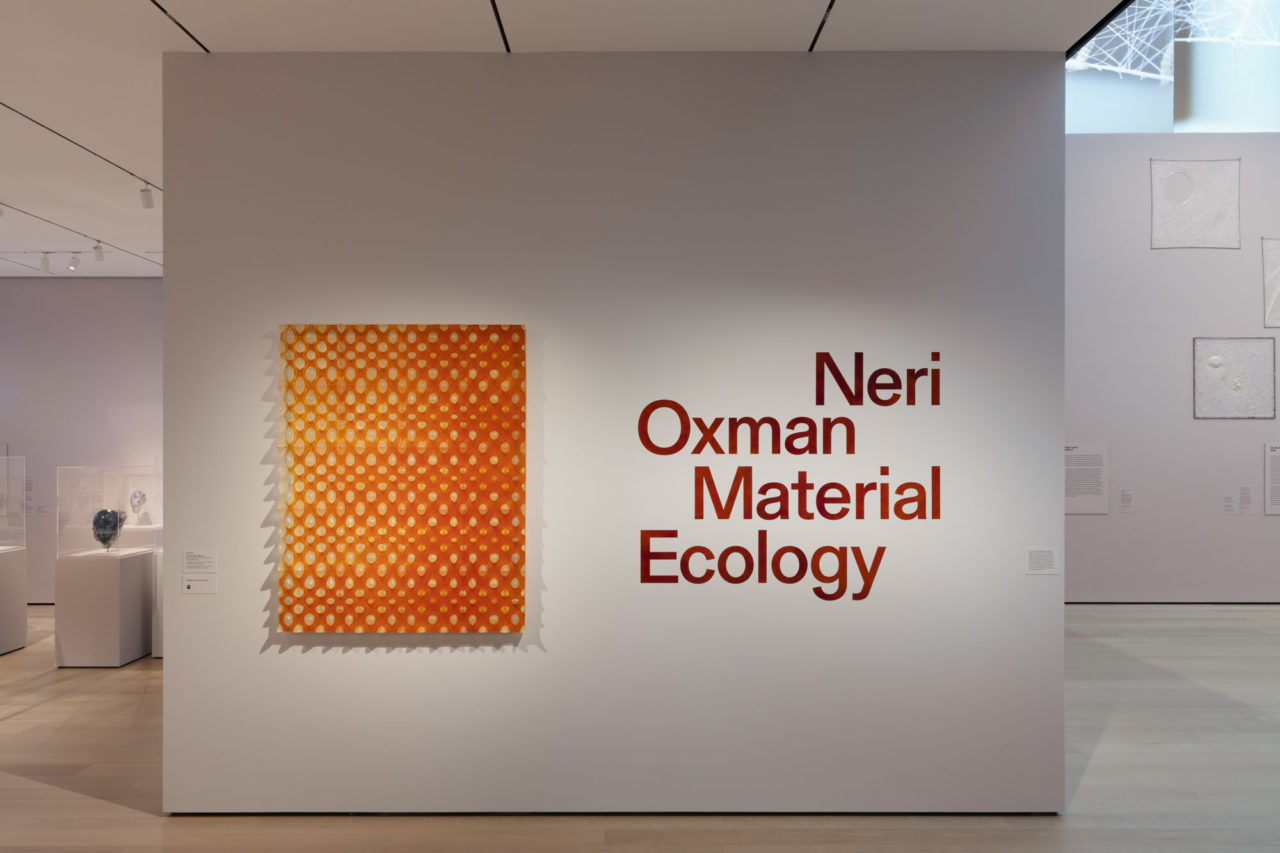 The Museum of Modern Art (MoMA) in New York presents American-Israeli architect and designer Neri Oxman's Material Ecology exhibition, now part of their Virtual Views showcase. The pivotal show, organised and curated by MoMA Senior Curator Paola Antonelli, presents seven key projects from the Mediated Matter Group research group Oxman founded at the Massachusetts Institute of Technology (MIT).
From tree bark and crustacean shells to silkworm webs and human breath, nature shapes Neri Oxman's innovative design and production processes. The exhibition name sets the tone of how to understand Oxman's pioneering approach. Its results are a combination of science, art, engineering and technology coming to a crossroads and creating something new. Materials science, digital fabrication technologies and organic design, are all explored by the Mediated Matter Group to create new possibilities for the future.
"Nature does it best. It designs best. It builds best. It destroys best. If you really build with nature then you'll have a structure that is not built but rather grown" explains Oxman. The Mediated Matter Group's projects open our minds to reviewing what we currently know, to unlock new ways of thinking. Oxman has indeed developed not only new ways of thinking about materials, objects, buildings, and construction methods, but also new frameworks for interdisciplinary—and even interspecies—collaborations.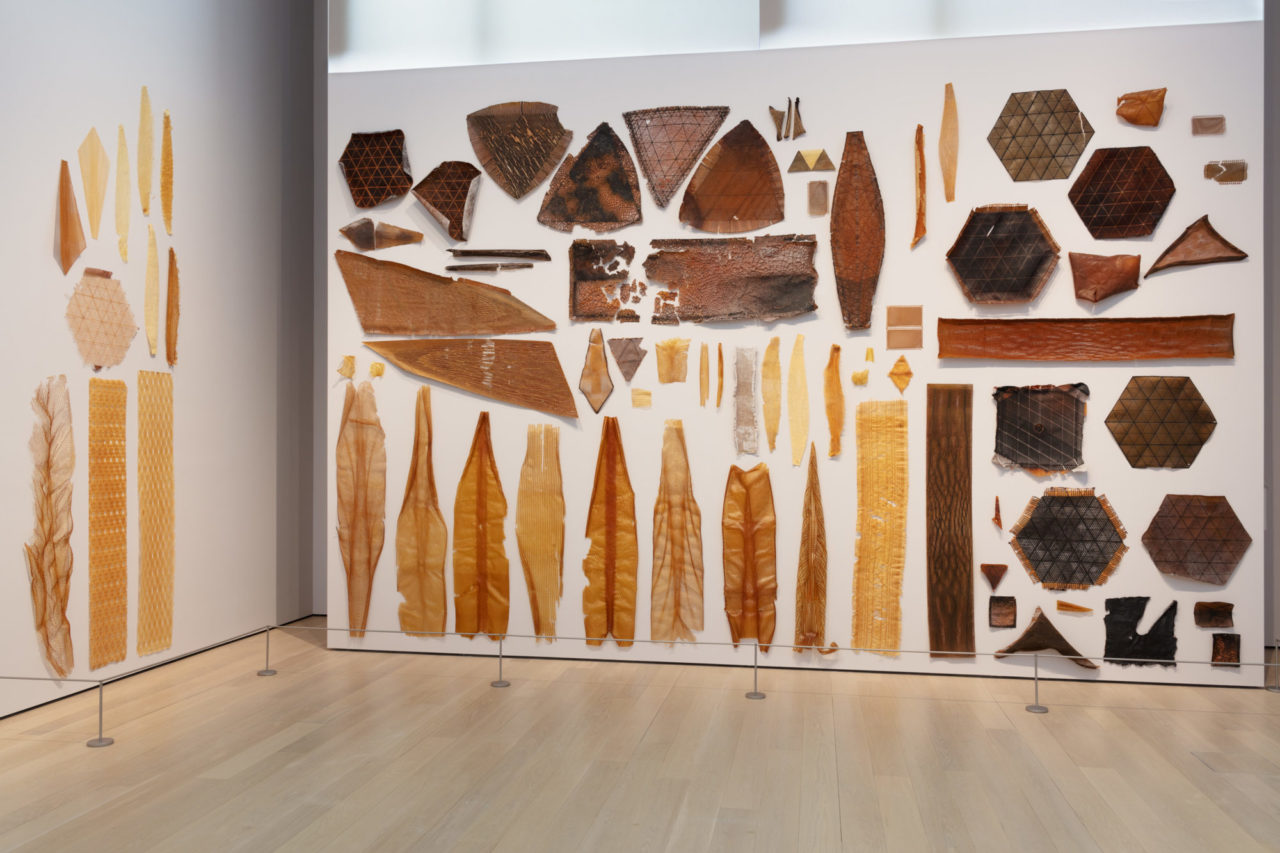 One of the seven works presented in Material Ecology is the Silk Pavilion II living installation. Custom-made for the show, 17,000 silkworms have laid their silk to completely cover the hollow, stainless steel 9.5 metre structure. This second iteration of the first Silk Pavilion made in 2013 uses a new rig that rotates the structure so silkworms keep moving to ensure silk is laid evenly.
The Aguahoja sculpture is also on display, made up of a collection of natural artefacts that were digitally designed and robotically fabricated from the molecular components found in tree branches, insect exoskeletons, and our own bones. It examines how even the materials that we consider waste can inform new design. "Derived from organic matter, printed by a robot, and shaped by water, this work points towards a future where the grown and the made unite" the Mediated Matter Group described when Aguahoja was first launched. The natural and man-made can be re-assessed together, for the design and fabrication of the built environment in the 21st century and beyond.
The physical exhibition, which was open for only a few days when galleries and museums in New York were on lockdown due to COVID-19,  is now able to be experienced virtually at MoMA's Virtual Views. The virtual exhibition has been extended, and provides more insight through recorded conversations with Neri Oxman, allowing uninterrupted 24/7 access to the show from the comfort of viewers' homes. There's more than enough to explore in Material Ecology, with the exhibition now open 'worldwide' to discover – and re-visit – anytime.
∆