KWANGHO LEE
The Seoul-based Designer Reimagining Ordinary Materials To Create The Extraordinary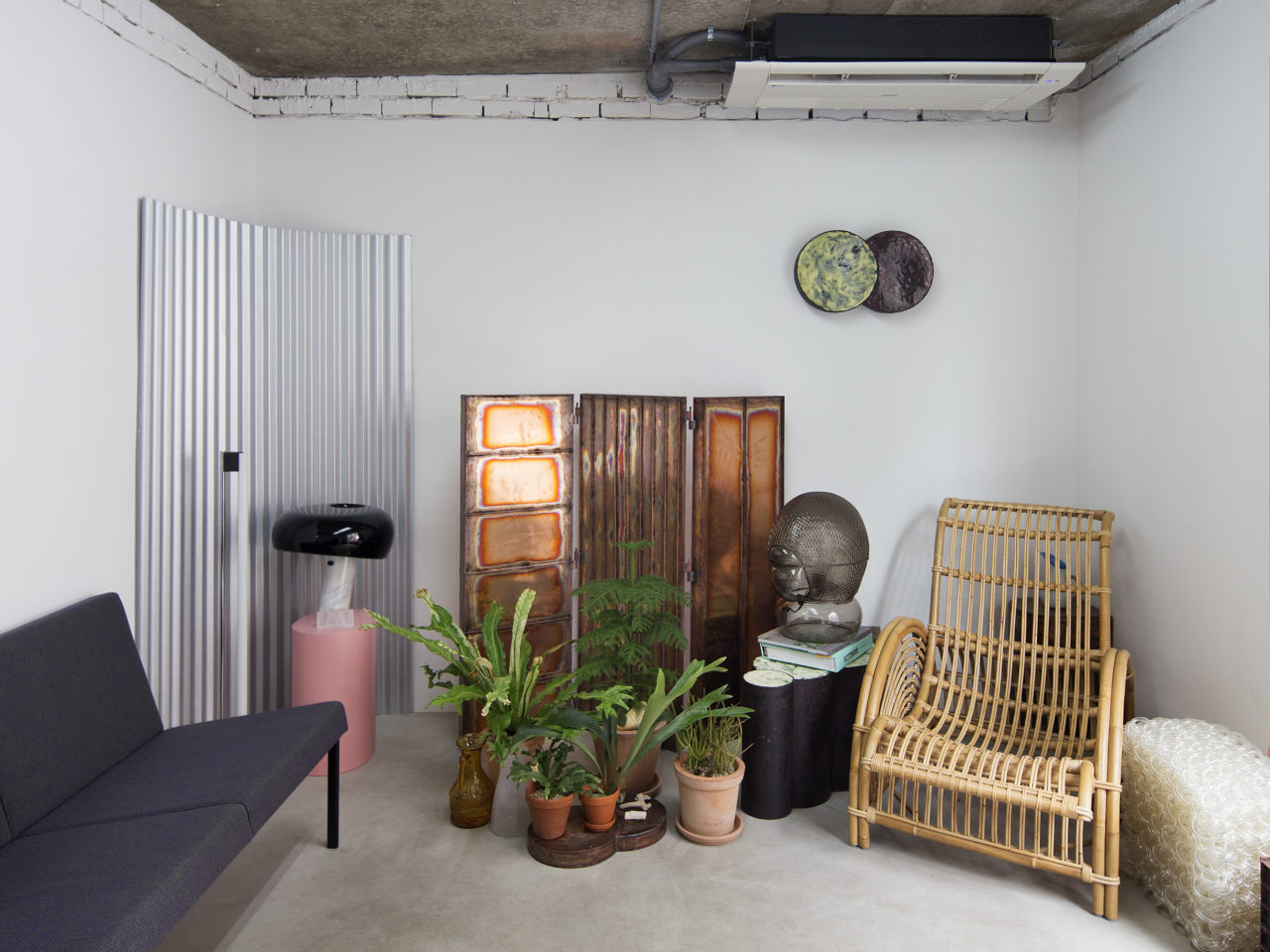 Minimalism with depth. A suitably conceptual description for Korean designer Kwangho Lee's works that ranges from product design to retail interiors.
Speaking with Kwangho in his light-filled studio in Seoul, its clear to see his humble and practical approach to design is equally reflected in his own sincere demeanour. Whilst there is an air of circumstance and effortlessness in his pieces utilising common materials, he is certainly serious about design.
Almost instantly identifiable, his enamel works and woven stools are undeniably recognisable and wholeheartedly charming. There is an element of elegance and aesthetic consistency in Kwangho's work that draws you in. Heavily influenced by his grandparents, with whom he lived with until the age of seven in the countryside outskirts of Seoul, it was through witnessing his grandfathers humble handiwork of using materials for living such as making baskets or tools used to help on the farm.
Inspired from how his grandfather approached everyday materials, Kwangho's focus is begins with the material first, then continues by exploring form and function through experimentation. Kwangho also continues to use humble materials from nature. "I go about utilising things from my surroundings in the present. The closer something is to its natural state, is when it is the most beautiful."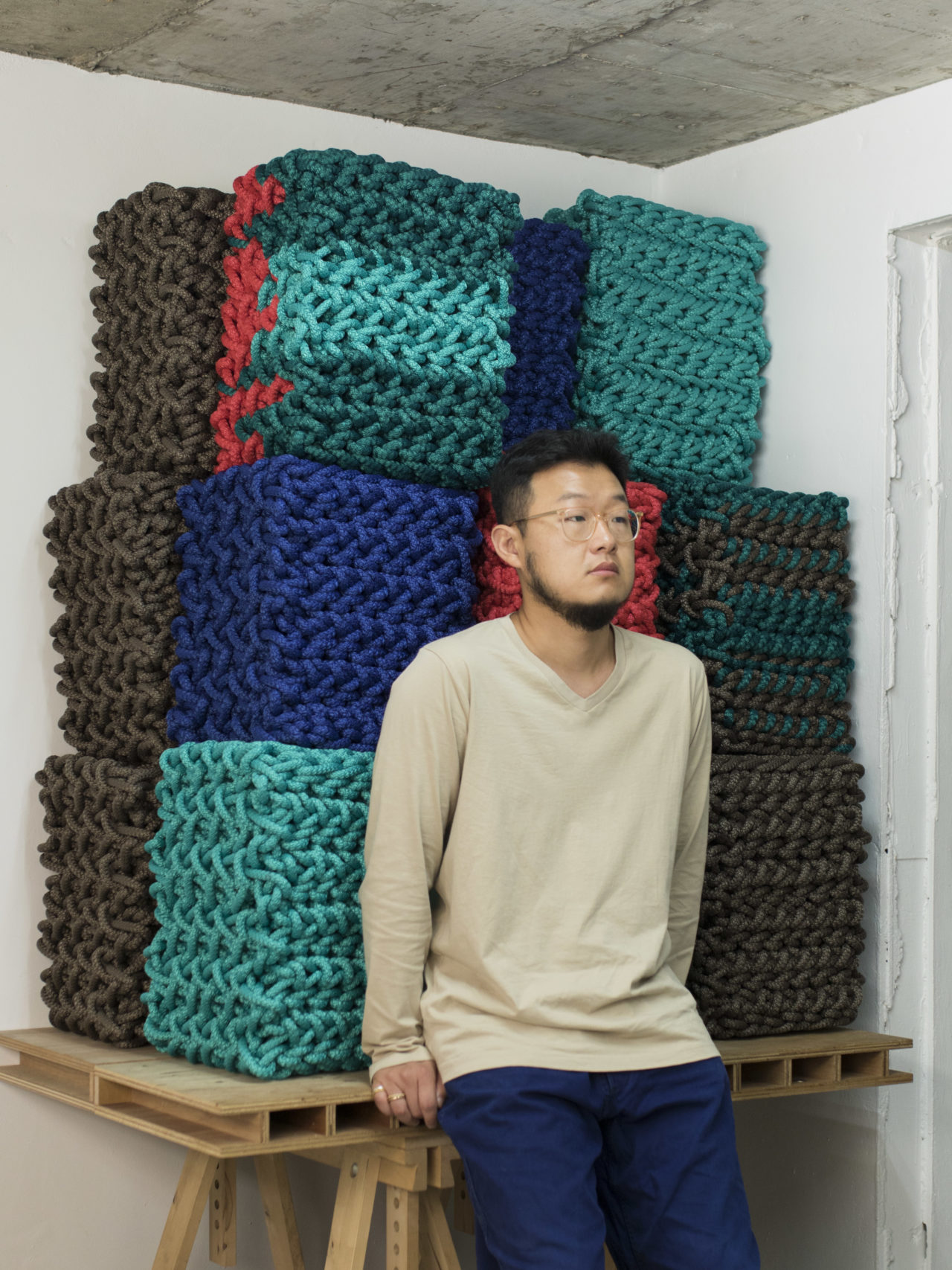 The closer something is to its natural state, is when it is the most beautiful.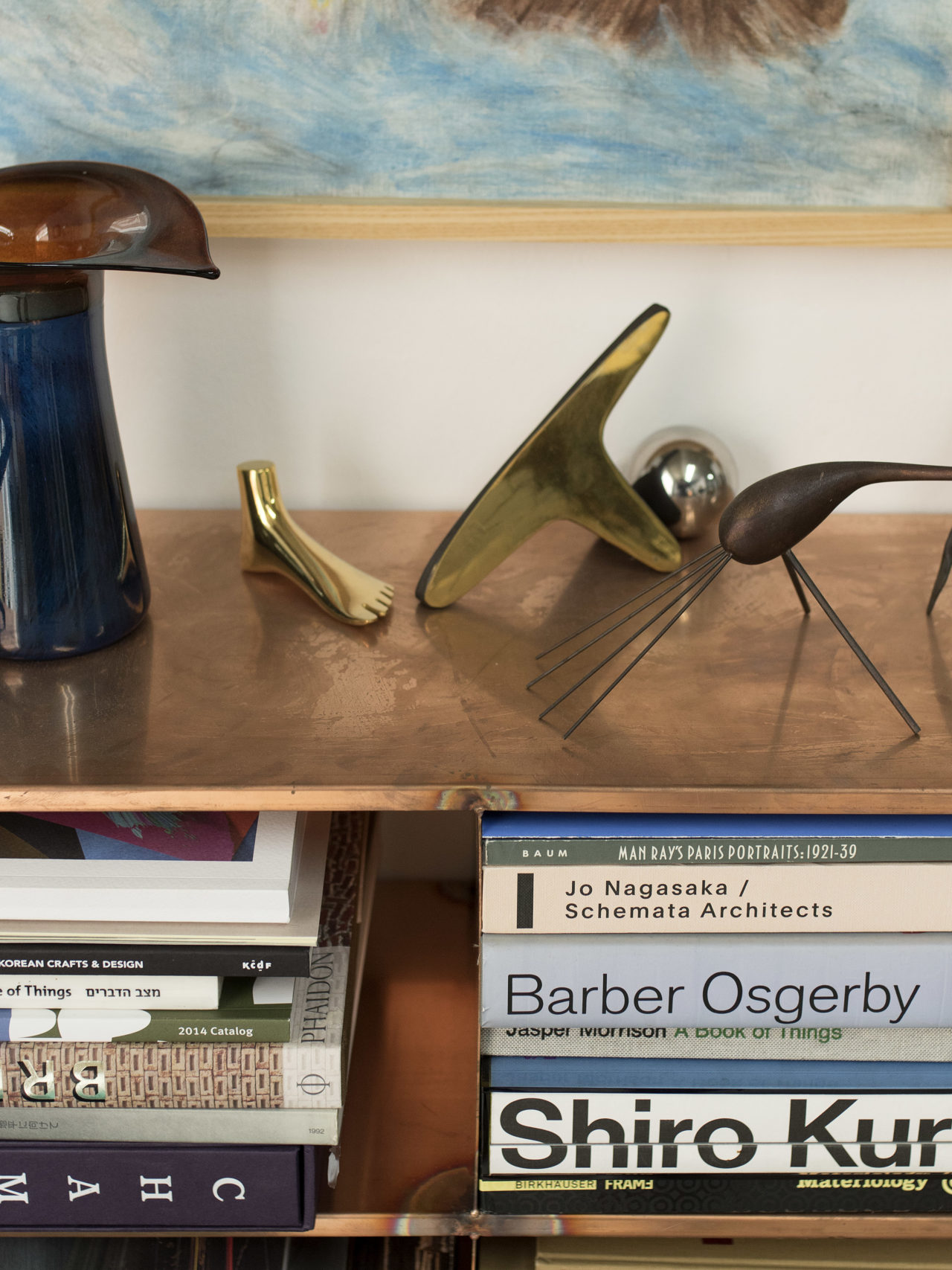 With a design process that is driven by experimentation, it comes as no surprise then that Kwangho's works result in unique and original forms with striking visual elements. After all, his earliest memory of his own creation includes forming a slingshot in his youth. Kwangho's approach is solely based on giving a new perspective to ordinary objects.
Best known for his iconic woven stools made from electrical cables, a process that takes days and a number of assisting hands to complete, find his material use ranging from marble, copper, stone, enamel and polystyrene.  He begins with exploring and identifying which silhouette and technique works best for each material, and continues until "I find a good way for a material." He further reveals, "Sometimes I visit a stone foundry, metal or timber yard, and I just select each thinking `Ok, let's try this material. Then for my next project this one, and my next next project this one.' I keep thinking and thinking and reminding."
Most of my works are growth by repetition.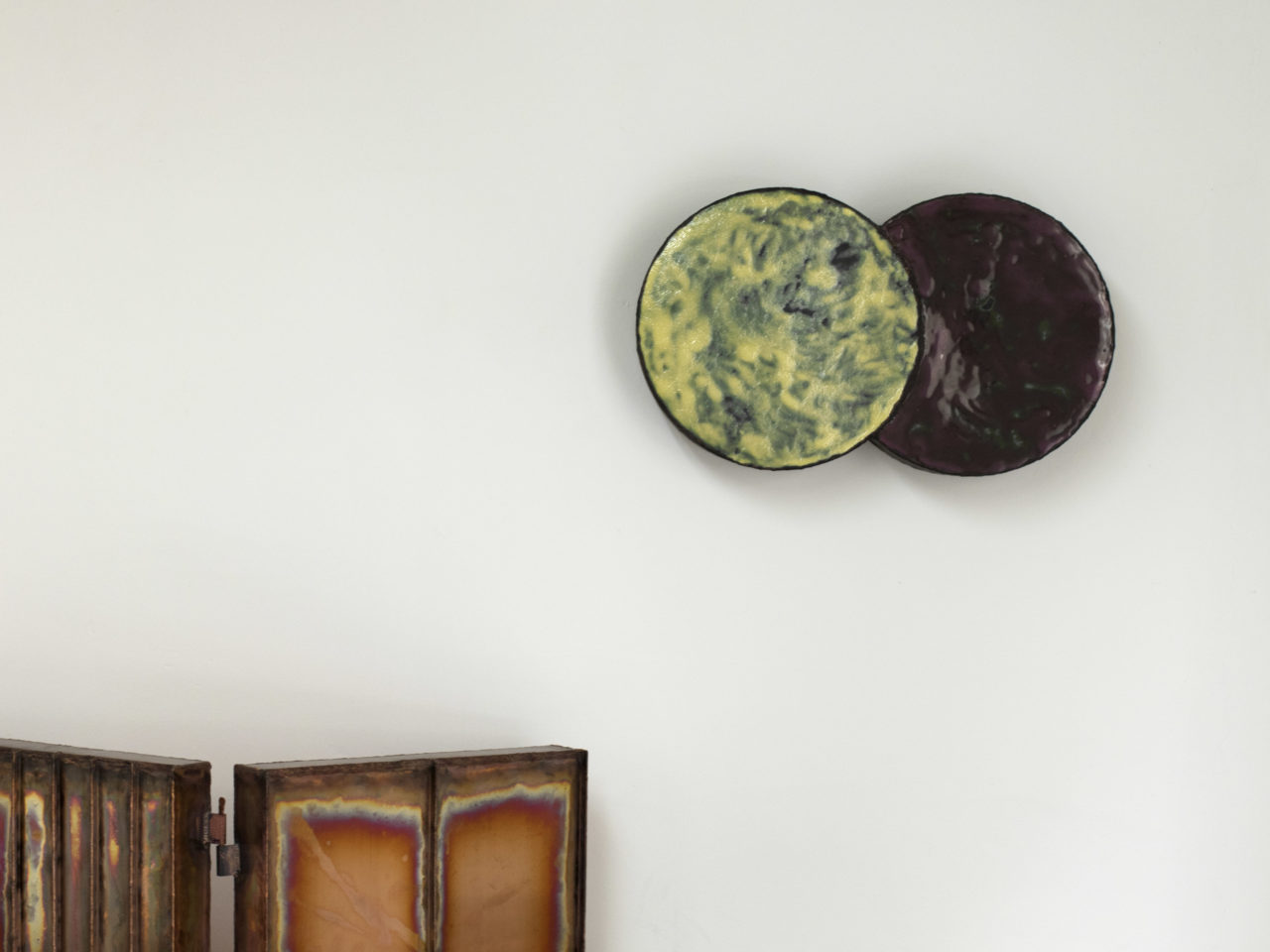 The emphasis is on persistence.
"Most of my works are growth by repetition." He explains, "I am not driven by a key inspiration, but am just enjoying using many materials, and then developing to discover a good way to use it. For example, when I decide to use copper, I continued to explore it through bending, or hammering it, and it resulted in finding a good way to use this material for me. Then, I continue to keep developing and creating shapes and proportion, and useful things."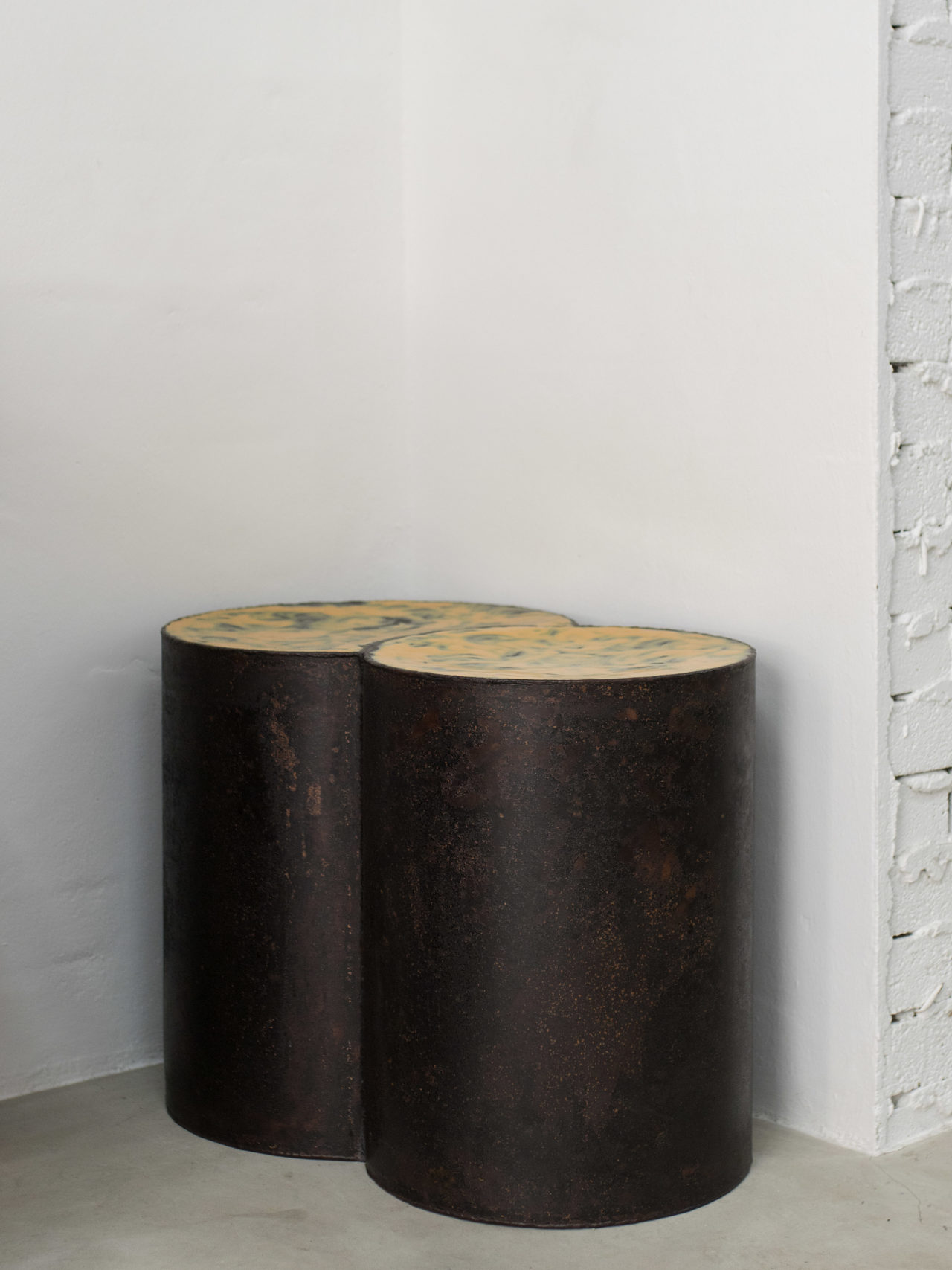 Represented by New York-based gallerist Salon 94 Design, and Brussels gallerist Victor Hunt, his name is already familiar on the global design scene. With projects ranging from product design to spatial / interior design, Kwangho sees them as interconnected and which influence the other. They serve as an opportunistic reminder which he notes, "every time they have inspired me with so many possibilities."
From his enamel copper stools in Shape of a River series, to his Glittering Wind installation for Swarovski installed in Austria and his austere and monochromatic interior design for Seoul-based cafe Osulloc 1979 each reflects a continuing thread. Kwangho's nylon woven stool Obsession series lends inspiration to his second interior design for Osulloc tea house in Seoul which features similar woven electricwire, this time created to resemble tree leaves against a sandstone and wood interior.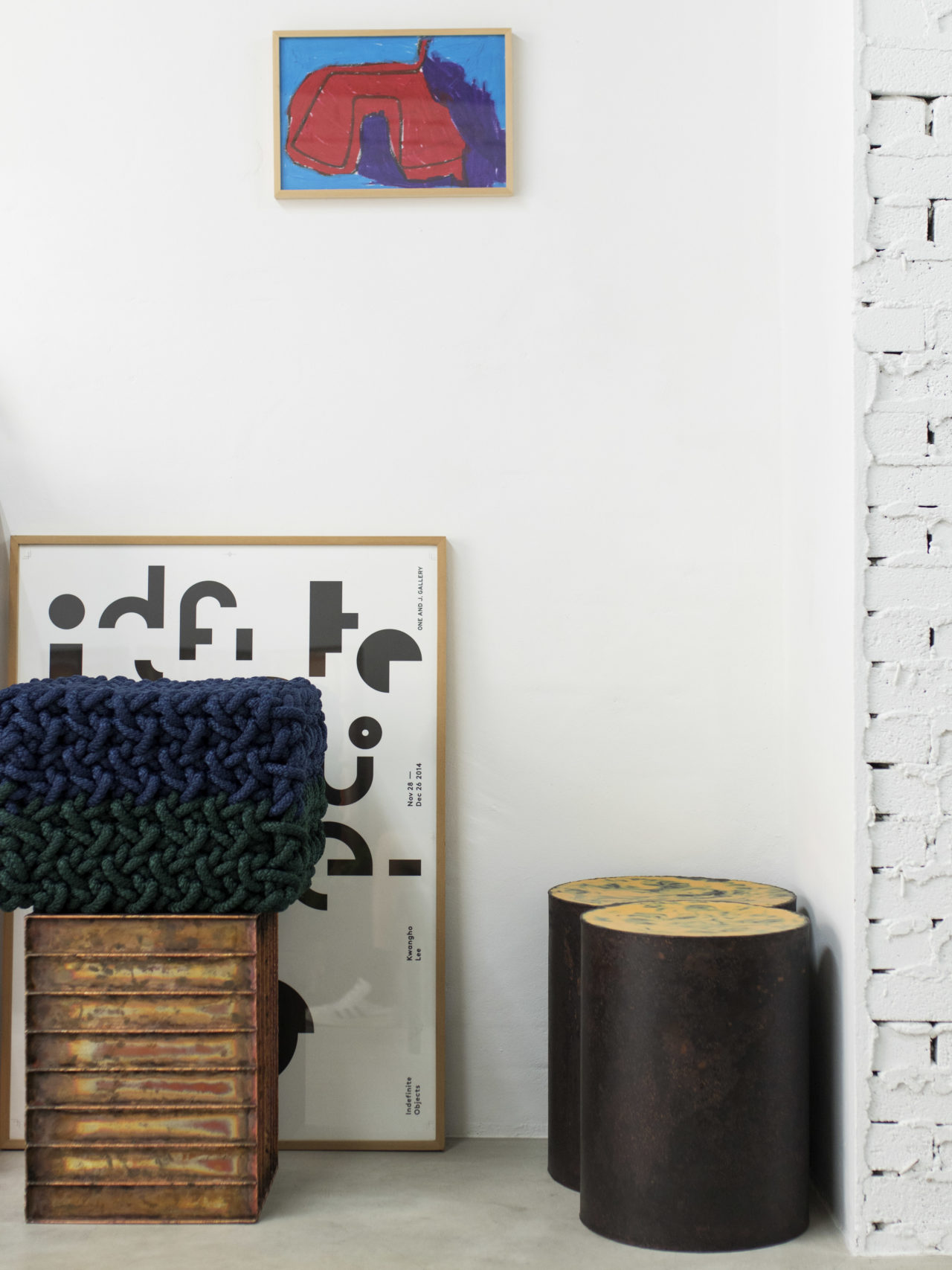 Kwangho's daily routine includes starting his day at the studio from 9am, working in his studio based in the Seongdong District until evening. In his vintage Jaguar, he returns to his young family yet one day hopes to return to his original countryside family home with more greenery for his children to play in – just as he had growing up. It's clear to see that his three young children are a large influence on him, with their drawings and sketches displayed proudly on his studio fridge.
With a light-filled studio based over two floors, Kwangho shares the building with an interior designer and painter based on the third floor. Situated in the industrial suburb of Seoul's central east, the Seongdong District is convenient with its abundance of materials and neighbouring skilled workers. Kwangho notes, "Actually I was originally based in the Hongdae area, but due to the area booming and increasing prices, we decided to move. Finally I found this studio and renovated the building, and asked my friends to share it together."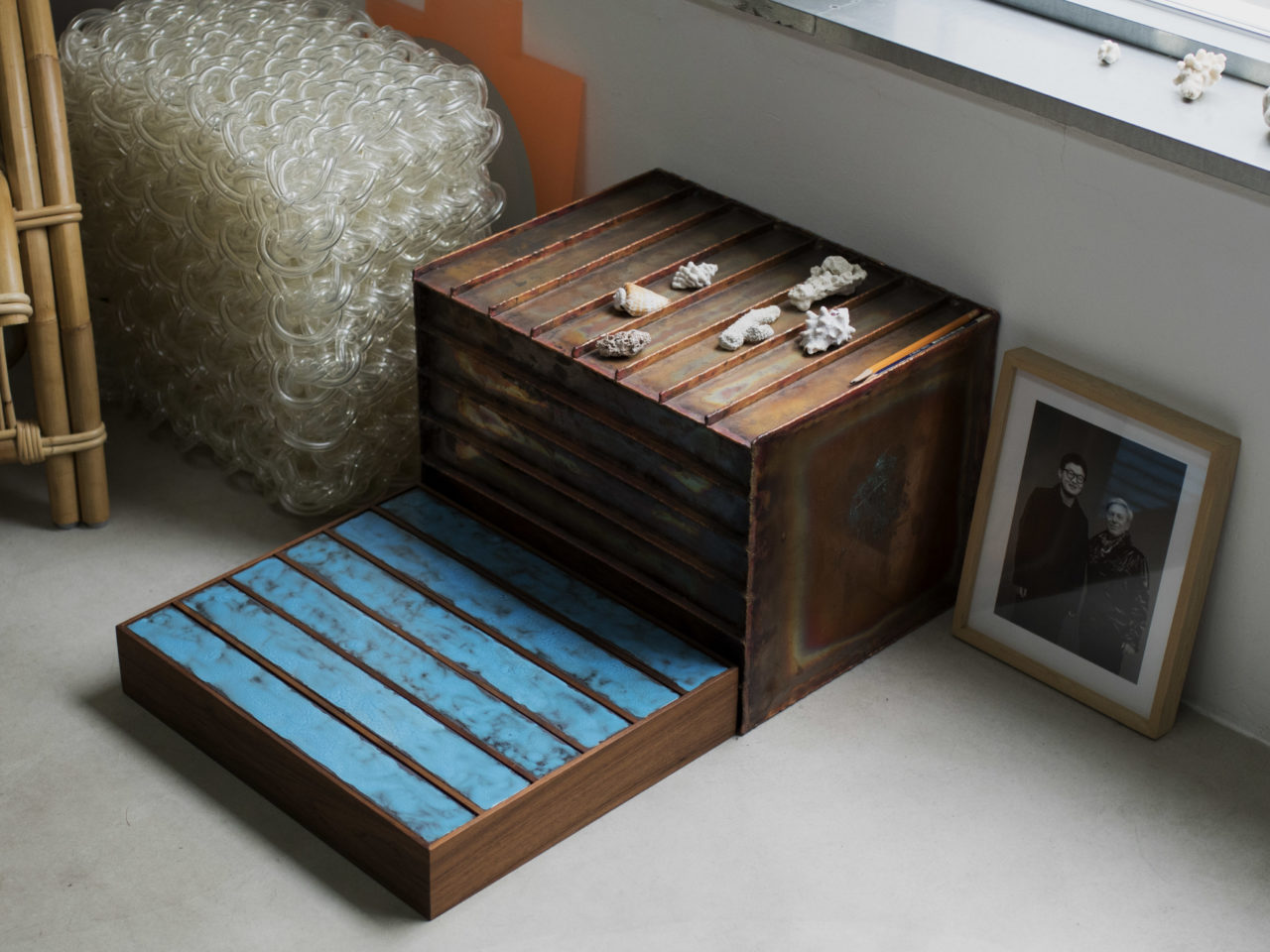 Around us in his second floor studio are various works; sketches of prototypes or wood and brass sculptures collected along the way. The space is equally diverse in materials; find bamboo, glass, corrugated iron, carved timber, collected shells and corals, and an abundance of greenery of various indoor plants. Most fascinating is Kwangho's exceptional collection of books. Find monographs of Ettore Sottsass, Ai Weiwei, Shiro Kuramata, Nils Holger Moorman, Barber Osgerby, Dieter Rams, Isamu Noguchi, Tadao Ando, John Pawson to Marcel Breuer. Find Margiela: The Hermes Years, to Daniel Kula's Materiology, and its clear that Kwangho's outlook is as curious and diverse as his explorative and experimental approach to design.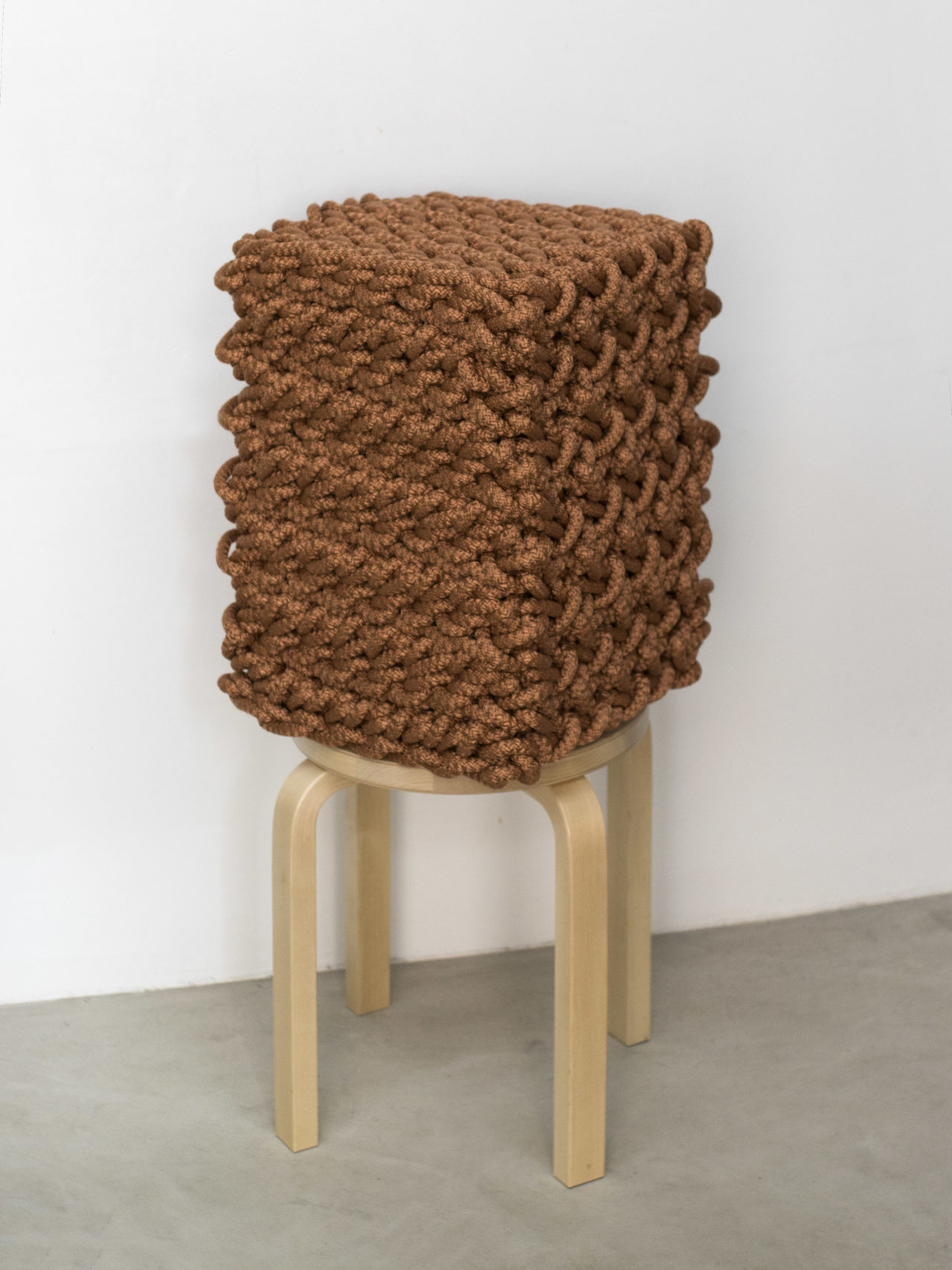 Work as life, life as work.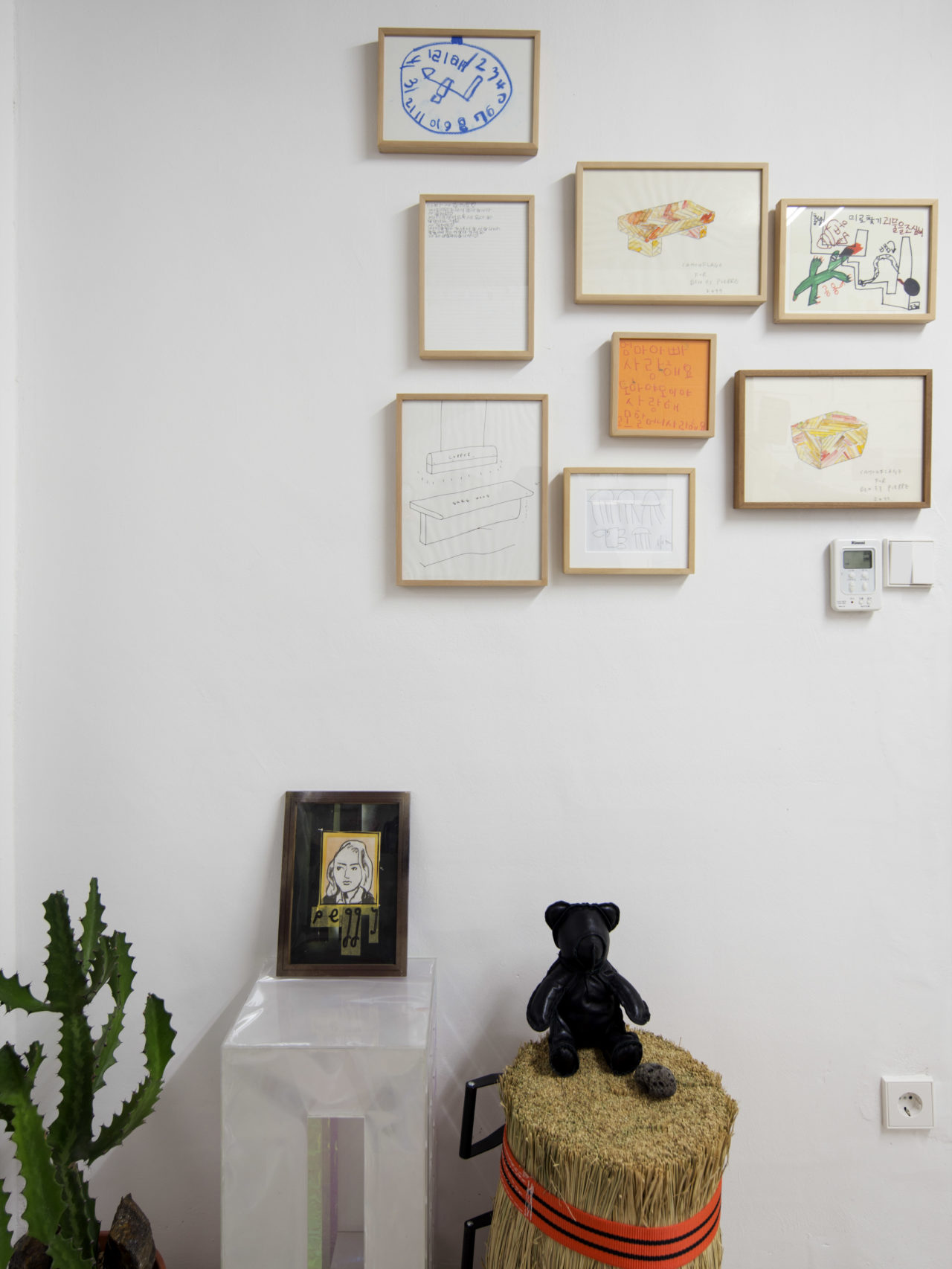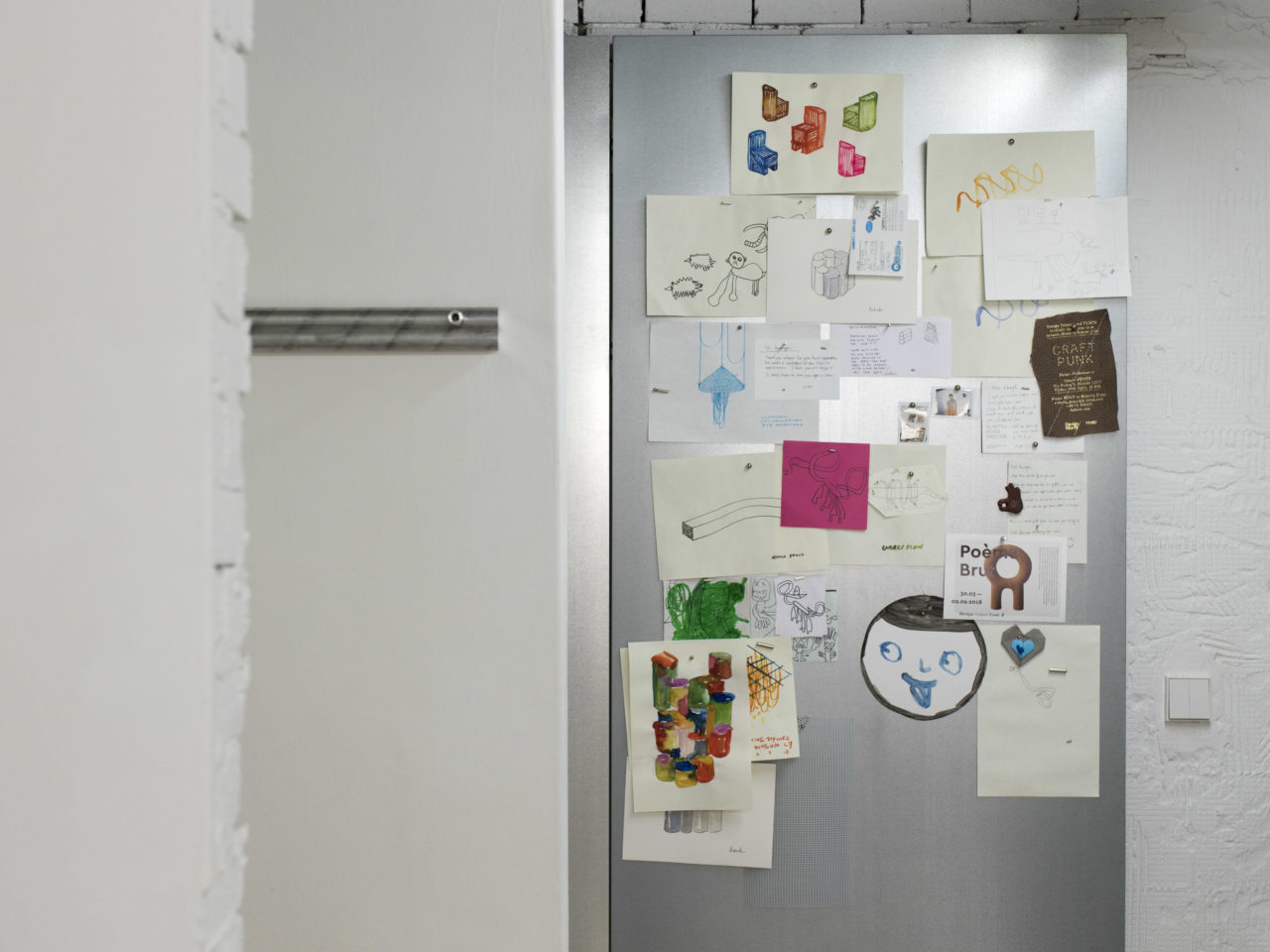 As every designer, he isn't looking to imitate anything before him but to create complete, original works. Kwangho's focus remains for his works to be original concepts, and recognisable as his own. "Modern materials crafted in traditional way relevant to the present."
Whilst Kwangho prepares for a solo show in Seoul in May, his highly-anticipated tile project with Japanese tile company Tajimi is set to launch in June, unveiled at Milan's Salone del Mobile. With a design ethos driven by experimentation, repetition and perseverance, we ask the young designer the conceptual duty of what a designer must always remember, he quotes; "Work as life. Life as work."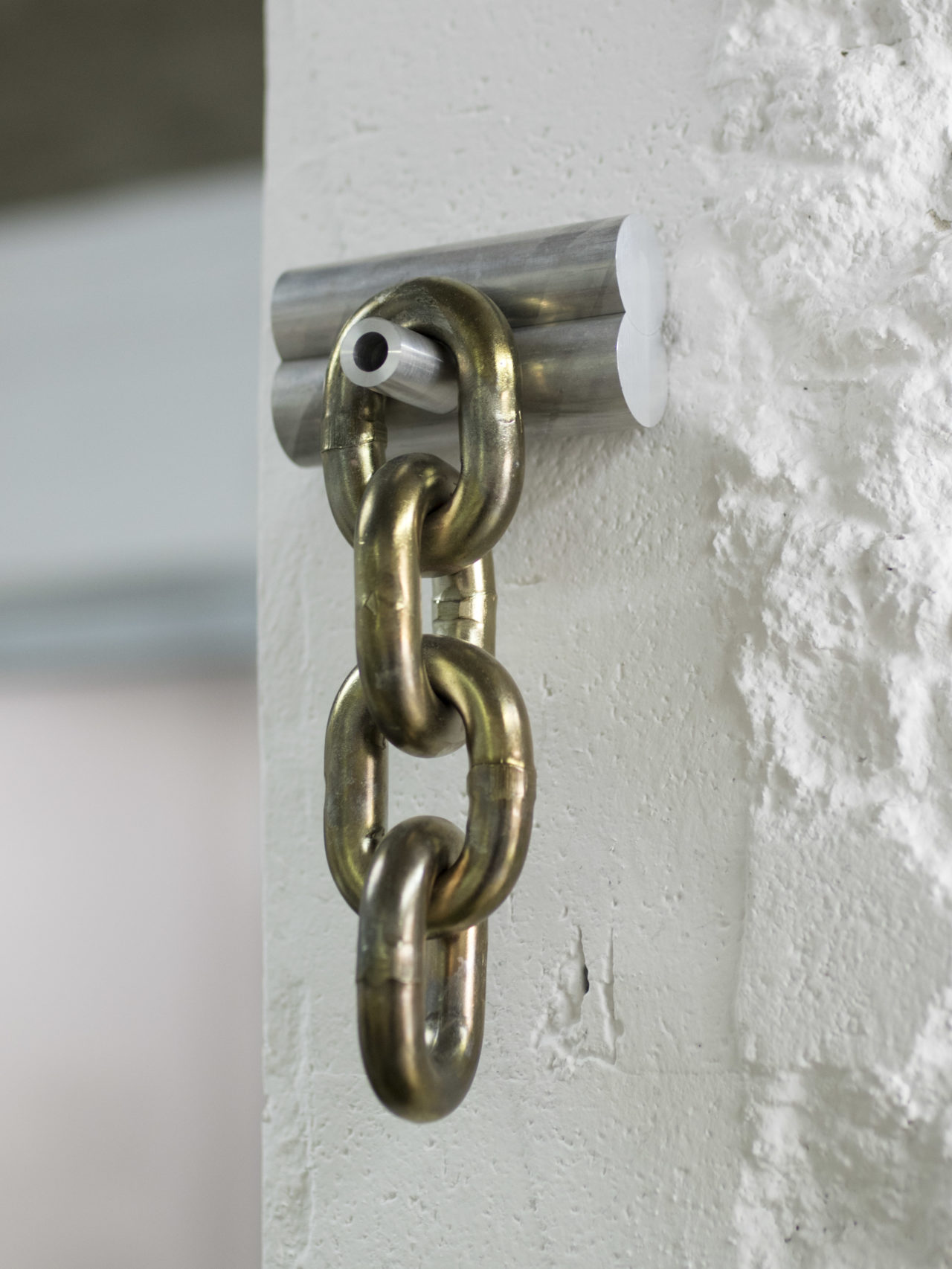 Interview: Joanna Kawecki 
With thanks: Soon (Ryu Soon Kyung)
Photography: Ben Hosking