GWANGJU DESIGN BIENNALE
Deciphering The Complex Meaning of 'Humanity'
Gwangju is a city of 1.5 million known for its role in turning the tide for democracy in South Korea after the military regime massacred civilians there in 1980. Nowadays, it's a thriving, friendly commercial hub with electric nightlife scenes. Since 2005, it's also been the home of the Gwangju Design Biennale. 
The theme of the 2019 edition is Humanity, a word it celebrates as the fusion of Human and Community. Chief director Lee Gil-hyung says that 'the new function of design [is to] make society sustainable and co-exist together, that's the idea'. One of the curators, Danny Dongyeong Lee of Hanyang University and previously Goldsmiths, London, lists 'new' fields which the biennale explores — social design, service design and interdisciplinary design. We find all of these in the main venue, the Gwangju Biennale Hall. 
Even before entering it, the show begins. Shanghai-based AIM Architecture has designed an installation called Urban Bloom, transforming a bare plaza outside into a living pop-up structure. It is built on stacked green crates creating steps to sit on, with greenery in planters and inside transparent globes mounted on poles rising upwards. This is a cool urban intervention.
The show itself is in five parts, and the first section, curated by Danny Lee, is called 'Humanity and Design'. Visitors enter through a 24m-long tunnel of dancing silhouettes, generated patterns and transcendental sound, called Lucid Dream by Yiyun Kang. It is indeed dream-like, and the idea is that we need to be lucid dreamers to 'make sense of artificial intelligence, machine learning algorithms and biotechnology'. Another immersive installation follows, called Singing People, where moving human shadows walk, jump and dramatically take on vivid colours. Korean 'mixed reality creators' Dot-Mill say the message about individuals relating as community – that may not be obvious but the experience is extraordinary. It feels like Olafur Eliasson's Your uncertain shadow (2010) but with hallucinogenic amplification. Next is Ball.Room by Hungarian artist KissMiklós, all about moods represented by yellow smiley emoticons. This is fun — there's a room where you can frolic in a sea of yellow balls, each with one of 13 feeling-faces on it. Some of the 'emograms' are displayed as big balloons – 'I'm so sorry' is literally deflated, and the one saying 'fuck off' got a more polite Korean translation! Nevertheless, you can't help smiling like an emoji when you see Ball.Room. Danny Lee deserves credit for curating a trip into unexpected realms of imagination. His section closes with a whiteboard where you can write a word to summarise humanity – your correspondent offered 'infection'. 
The next section, 'Humanity for the Next Generation', sets a more serious tone and its presentation and content are strong. One half is clearly about design, and the other about community. Bauhaus is everywhere on the design scene this year, because of the 100th anniversary of its founding in Weimar, Germany, but it's still a surprise to see the twentieth century's most influential design school here in Gwangju. The display includes a big model of Walter Gropius' iconic Bauhaus Dessau building (1926) as well as Bauhaus objects, timeline and a wall-sized Bauhaus group photo. Curator Seungmin Charlotte Kang says Bauhaus is pretty well unknown in Korea, so this is an introduction for them, and contemporary Korean designers inspired by Bauhaus appear in a spread of new works. Vitra Design Museum has contributed The Pubic Living Room, with models of 21 contemporary residential buildings in Europe and Tokyo, grouped as if a village, and there's photography by Daniel Bruchard from them.
Frankly, these first two sections are hard acts to follow, but there are highlights further on. A section called HumanCity features a driverless pod by Korean firm KIA Motors, who have also supported many artworks on show which have nothing to do with cars. An area about 'Life at Coworking Space' has a whole wall of upbeat cartoon drawings. Descending to the final section, there are stretches of wall mounted with tiles of rice and ceramic, each with a basic but colourful illustration thickly applied onto it. This contribution is made by local young children, and it is totally unexpected and joyful. In the final section, local product design is showcased — examples are coolly contemporary and range from stationary to chairs. We still see plastic used, but there is a trend towards more eco-friendly materials.
The main Gwangju Design Biennale show brings much from abroad, from essential history (Bauhaus) to instagram hyper-candy (Ball.Room). But it also shows Korean creativity, not just in products for the global market, but flights of conceptual imagination. And not a note of K-pop anywhere. What about the biennale's other venue, the Gwangju Design Center, a big, striking brutalist building on the north of the city? 
The place is worth a visit just for the permanent exhibition in its vast atrium space. It archives previous biennale works, such as the fascinating flags designed for in 2015 when North and South Korea ever get re-unified. The biennale's show there is called Dive Into Light, curated by Eunlog Shim. The title comes from works made for the World Aquatics Championships  in Gwangju in July, such as the hypnotic installation Be-ing-Space by Korean artist Unzi Kim, which has full size videos of a naked subject in a milky medium pressed against the screen. And there's a literally brilliant surprise in a deep room — the veteran French artist Daniel Buren, abstract master of stripes, has created a parade around three walls of luminous rectangles with coloured stripes with. Look closely, and you can see the optical fibres they are made of — no wonder they glow with un-natural depth!
Gwangju is almost off the map in the western worldview of design, but the Gwangju Design Biennale deserves attention. Art, whose function is aesthetic, and design, whose function is to shape stuff in our world to live in it, come together well here. As for the theme Humanity, whatever it may say about community, it certainly reveals the beauty that humans can deliver, whether they are legendary artists or small children.
∆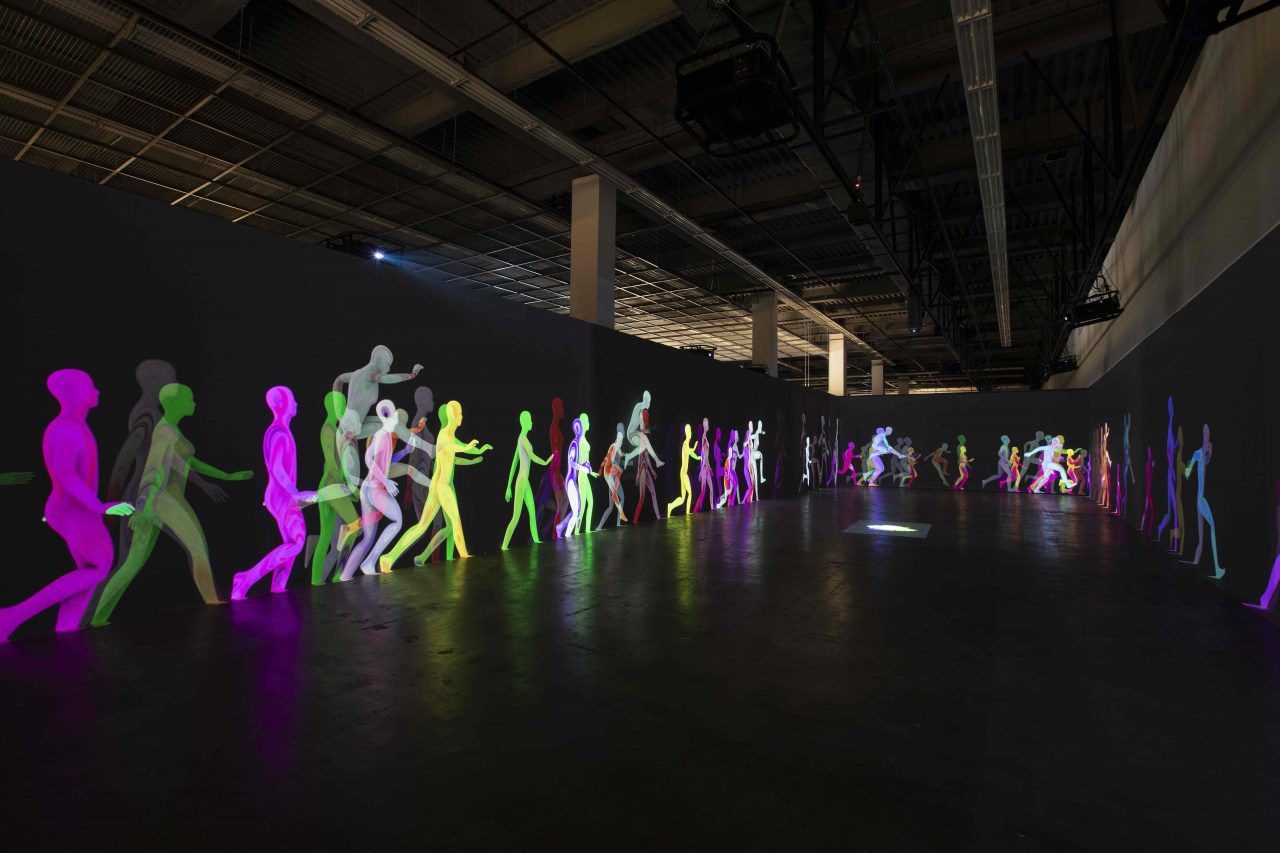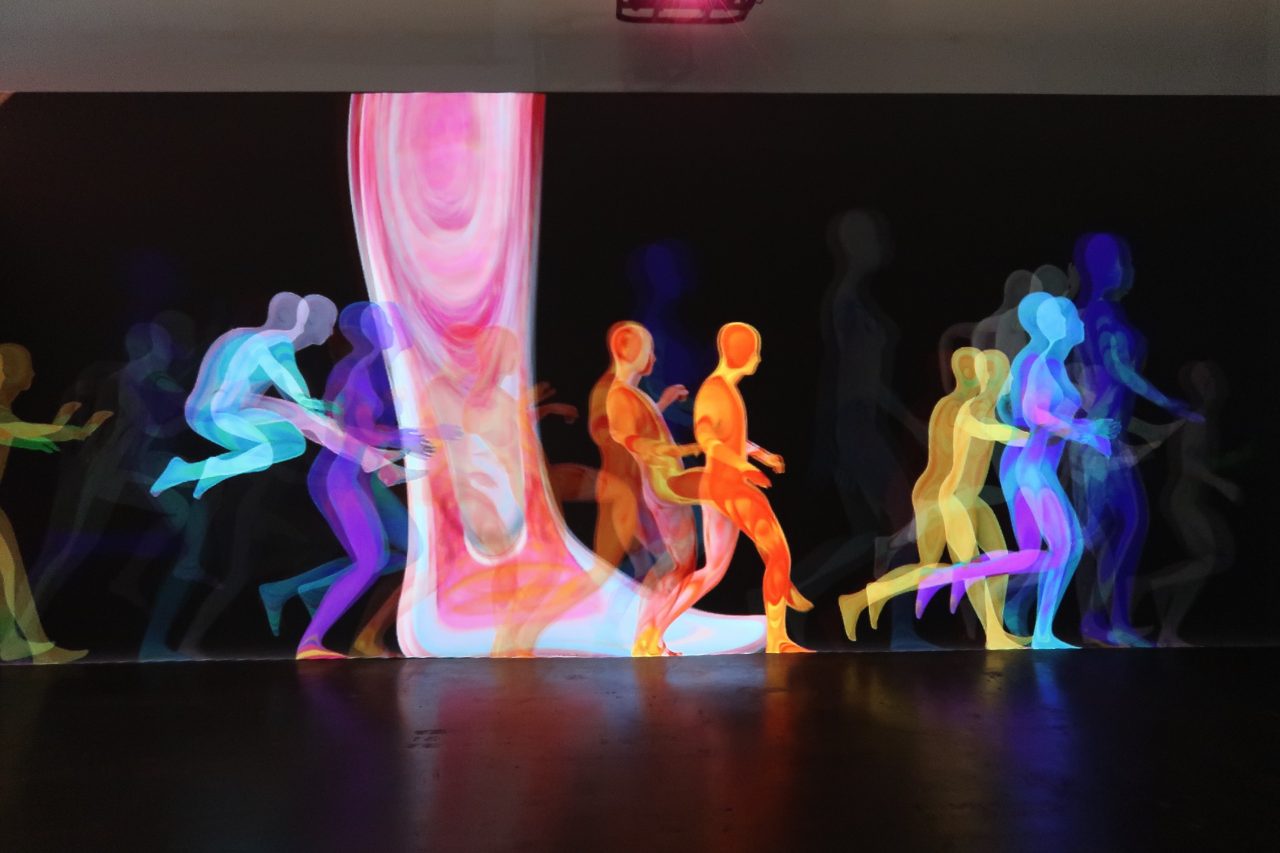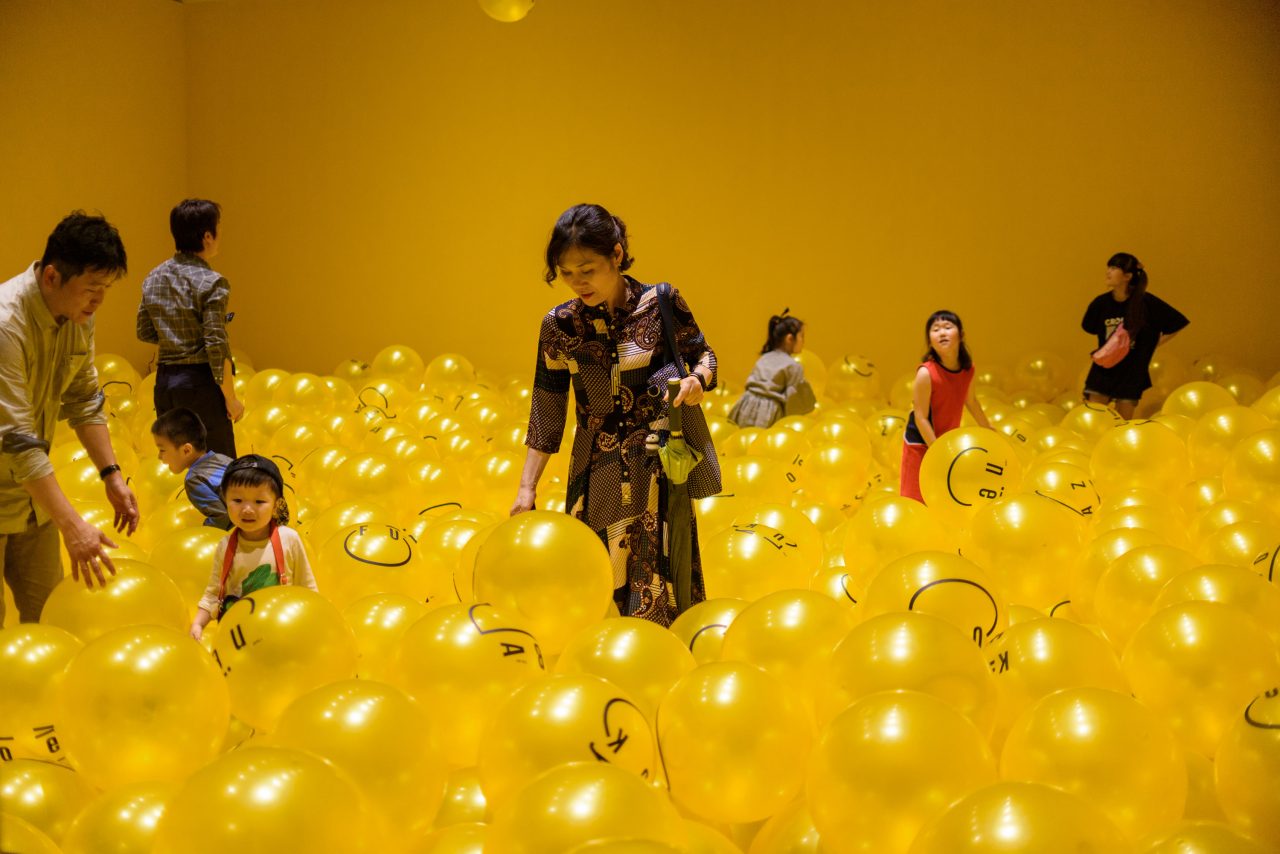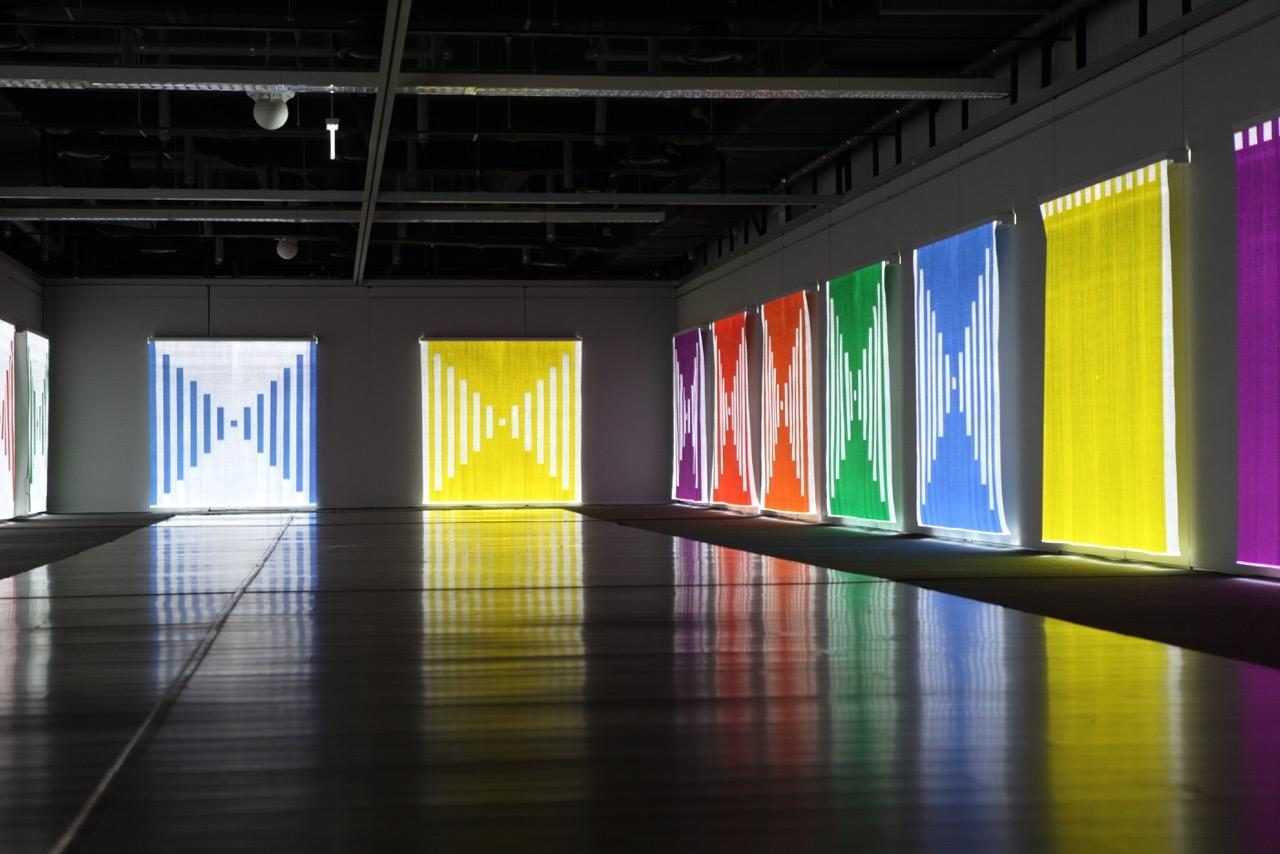 Until 31 October, 2019 – at the Biennale Exhibition Hall, Asia Culture Complex, Gwangju and Gwangju Design Centre
Words Herbert Wright | Images as credited
#champ_korea