DONALD JUDD: SPECIFIC FURNITURE
Judd's Furniture Designs and His Incomparable Design Collection Share an Undeniable Joint Philosophy and Approach, Now on Display at SF MoMA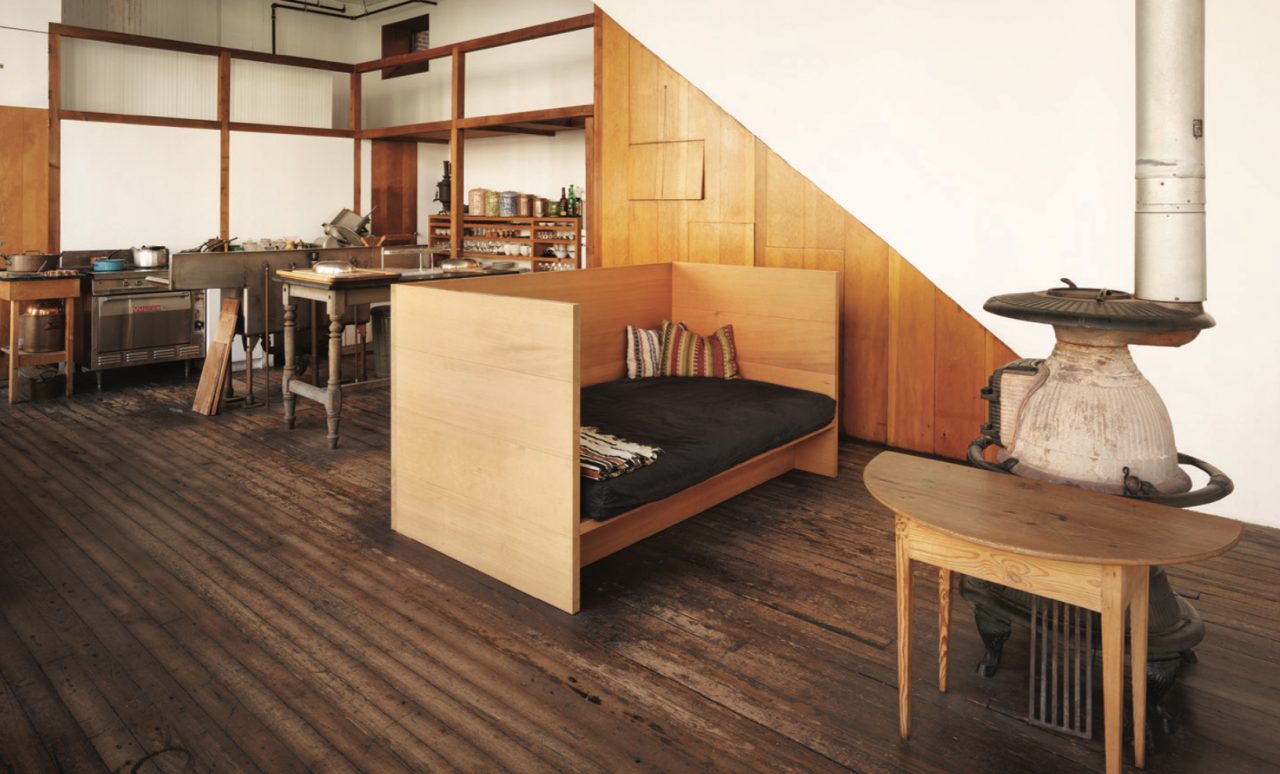 American artist Donald Judd was not only one of the most pivotal artists of the twentieth century, but he was also a designer and avid collector of good design, with his furniture collection and his work works presented in the 'Donald Judd: Specific Furniture' exhibition currently on display at the San Francisco Museum of Modern Art.
Now held and overseen by the Judd Foundation, Judd's furniture designs and personal collection of other designers' works are monumental together. Together sharing a unique design language of exploring spatial principles and form, this underlying philosophy has by default ensured the works remain timeless, acting as a constant reference for working architects and designers alike. Form and function are aligned, guided by the exploration of scale and solidified by permanence. This distilled design language is evident throughout Judd's furniture works, art and architecture, upholding his overall original and uncompromising holistic approach.
Minimalist yet innovative, Judd's ingenious furniture designs stemmed from a lack of available pieces that he himself wanted to use, with his own furniture design filling that void. Tables, desks, chairs and beds, these pieces were used on a daily basis. Judd would call his furniture design "specific objects" and this almost self-explanatory. Although they were made from the same materials as his artworks, Judd would clarify the contrast between sculpture and furniture, explaining "The difference between art and architecture is fundamental. Furniture and architecture can only be approached as such. Art cannot be imposed upon them. If their nature is seriously considered the art will occur, even art close to art itself."
The very first piece of furniture Judd made was his bed, situated on the fifth floor of his home in New York, a large cast-iron building on 101 Spring Street which he bought in 1968. The bed is a simple platform of wooden boards, serving a practical purpose of allowing space to float through the room, with the design also framing the mattress as if it were a canvas. Judd would emphasise that the space surrounding the work was just as important as the work itself.
Judd would also design for his children, Rainer and Flavin, practical items such as their beds, school desks and chairs. When Judd's father retired in 1968, he devoted himself to woodwork and would help realise Donald's ideas. It was in 1971 when Judd relocated from New York to Marfa, Texas, where wide, open landscapes were on offer. Exactly what Judd was seeking, Judd bought buildings and ranch land in Marfa, also building an architecture studio, an art studio, a writing office and a library.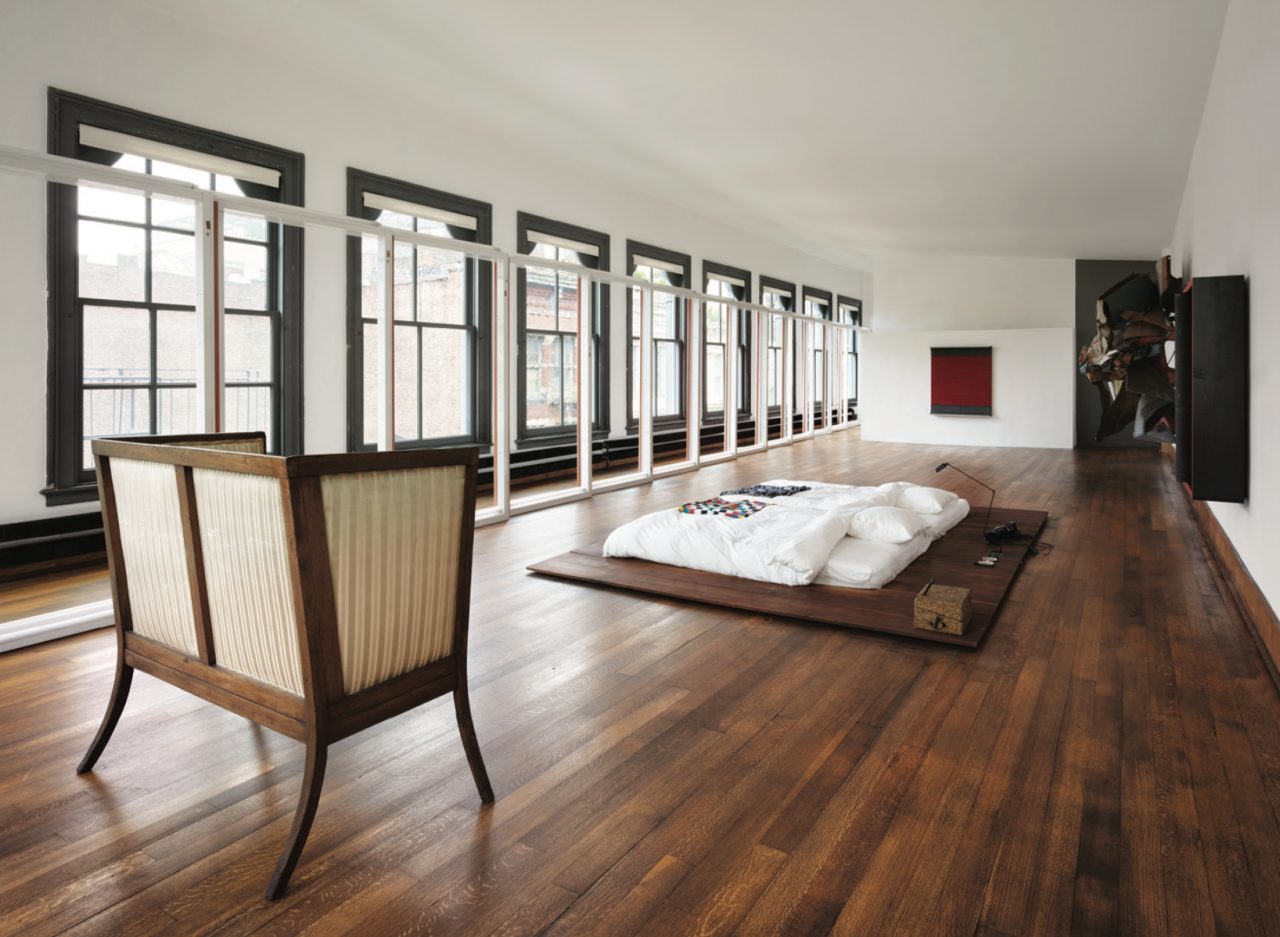 In both his homes (101 Spring Street in New York and Marfa, Texas now maintained by the Judd Foundation) it is evident how Judd wanted to live his life, surrounding himself with good design. A big collector of minimalist furniture design, he was drawn to work which had been created with a clear intention.
Judd held an unrivalled collection of some of the best designs in the world. The iconic designs of pioneering designers such as Finnish architect and designer Alvar Aalto, German-American architect Mies van der Rohe, Hungarian-born architect and designer Marcel Breuer, American architect and interior designer Frank Lloyd Wright, Dutch designer and architect Gerrit Rietveld, and Austrian-born American architect Rudolph Schindler were all present in his homes. He lived with these works, utilised them, and found inspiration in them. The logic of creating non-ornamental furniture, pure in form and intention, was a shared trait amongst the heavyweights.
Judd's on-going investigation into how objects relate to the space they are in, and their ability to transform the space, was a continuous practise, right until his death in 1994.
Not only does the Donald Judd: Specific Furniture exhibition provide a broader insight to Judd's creative practice and environment, but it emphasises his singular vision and uncompromising approach. His exploration of scale and proportion is evident amongst all works on display, a simple calculation for better living.
Donald Judd: Specific Furniture
Exhibiting from July 14 until November 4, 2018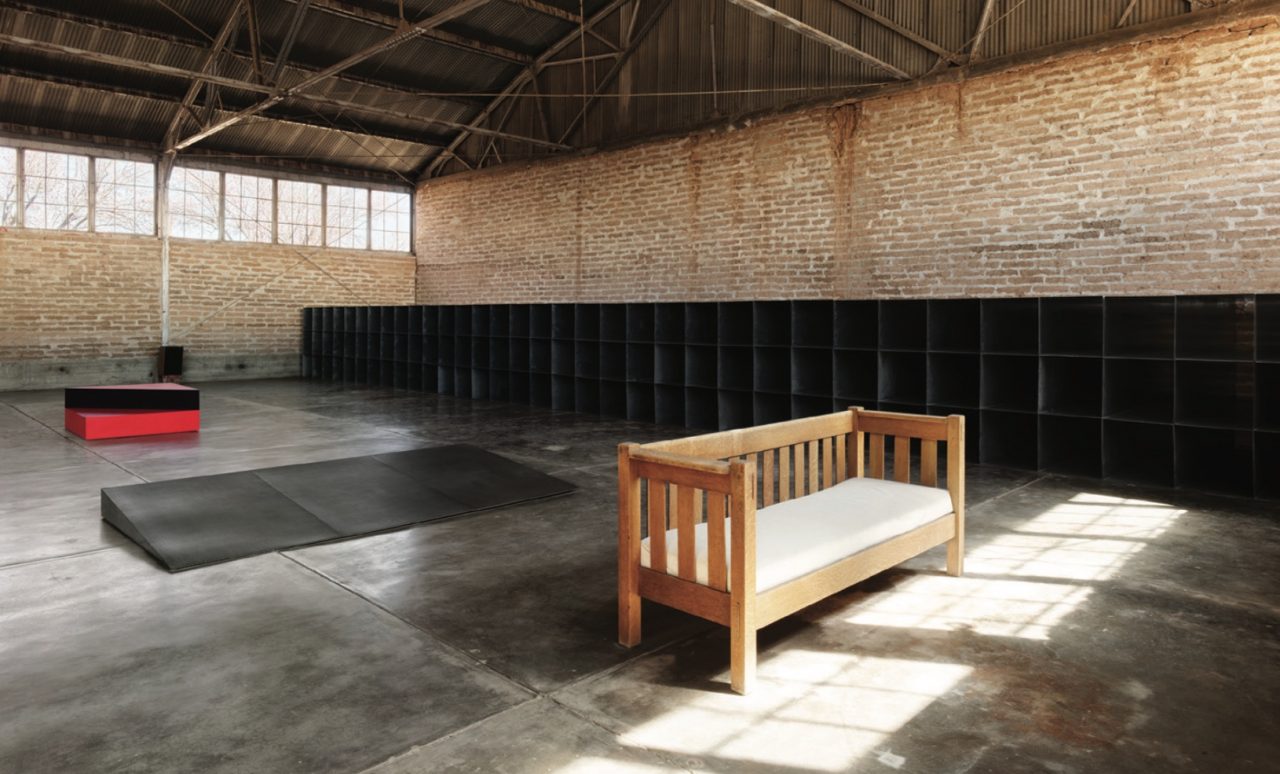 All images © Judd Foundation | Written by Monique Kawecki | London-based Editor In Chief