Derlot Pipeline
The Striking New Modular Seating System From Alexander Lotersztain
Inspired by the bold, free-spirited designs of the space age era, we take a first look at the soon-to-be-iconic new design from Australian furniture brand Derlot, titled Pipeline.
The modular seating system can be configured in multiple ways, customised to suit any space or individual desire, seamlessly adapting to any setting. The system can be kept simple and minimalist, or maximised with numerous 'sections' to create various configurations. There's also a powder-coated steel side table to match, which can be free standing or nestled between units to create the illusion of a floating surface.
Created by Argentine-Australian industrial designer Alexander Lotersztain for Derlot, the seating system design is intended to "bring freedom, connectivity and creativity back into a contemporary setting". There's more to this minimalist design, so we spoke to Lotersztain in his Brisbane studio to find out more.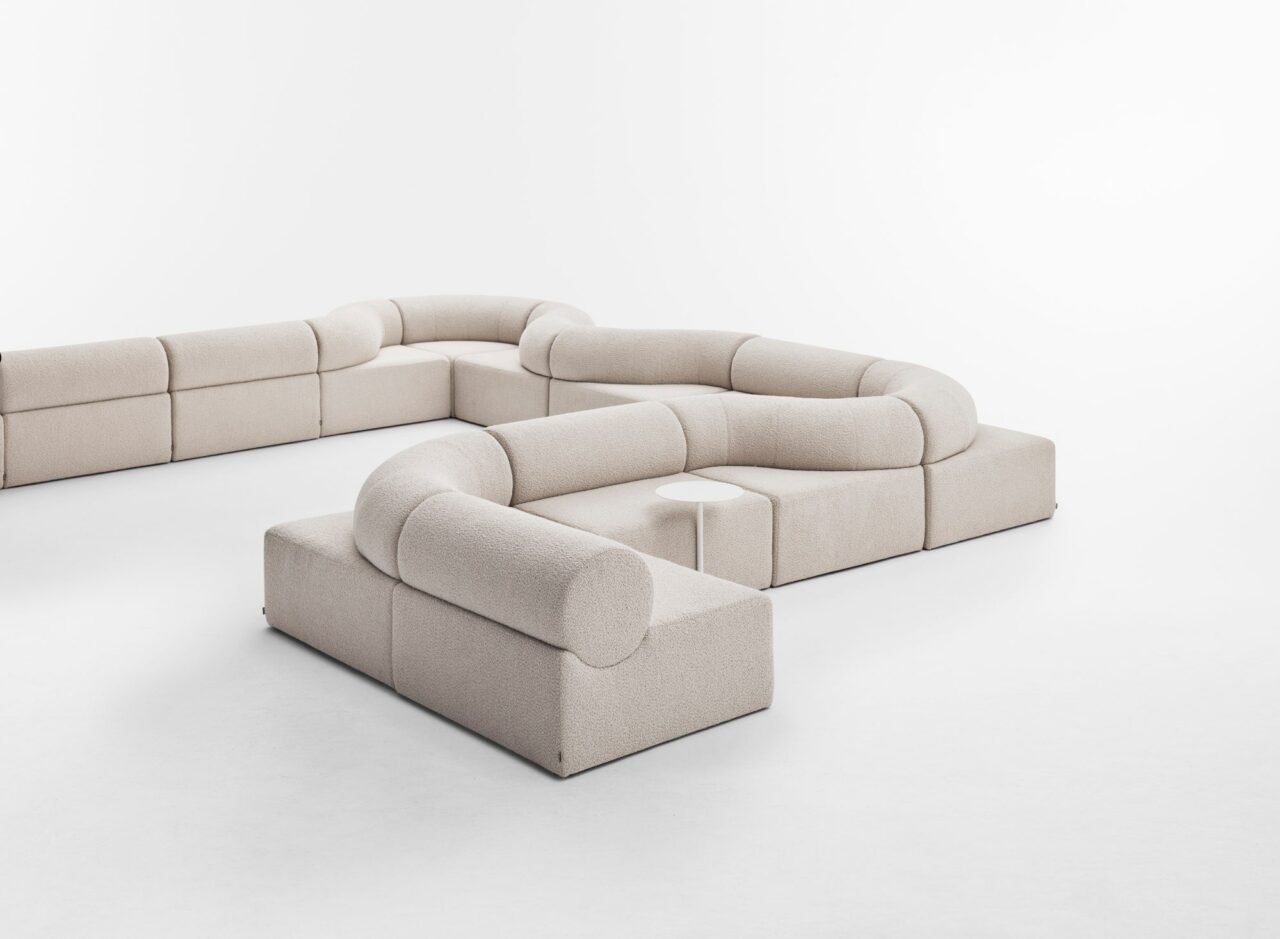 What was it about the 70s era that inspired this collection?
There was a bold and free-spirited approach in the 70s which I wanted to apply to design, impacting daily life, now. Bring freedom, connectivity and creativity back into a contemporary setting.
The space age era of the 70s was a pivotal moment in history, there was progression and innovation. This innovation stemmed across all disciplines. In design and interiors especially it influenced new ways of living, to a more liberated lifestyle. The playpen lounges of the 70s brought people together, with generous configurations connecting people. The Pipeline design suggests a balance between that spirit and seeks to inspire and bring people together in the now. It's really about a focus on fostering connectivity and bringing people together.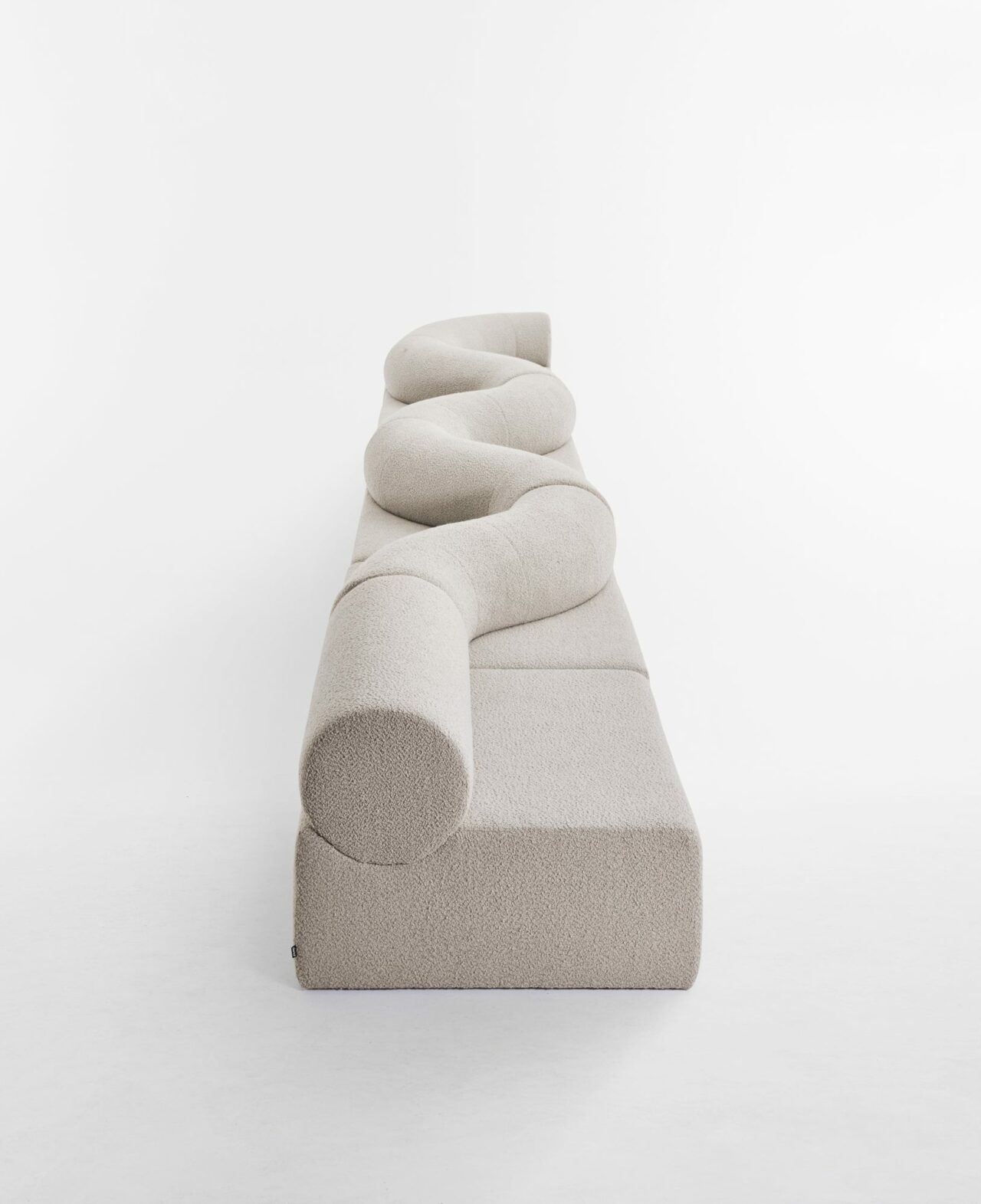 Travel is a big part of your life, stemming into your creative research for new designs. How did this inform Pipeline?
I tend to travel with camera on hand, taking photos of lots of details, and things that grab my attention – it could be a landscape and its colours and hues, or architectural details and compositions.
It was during my time in Egypt, when I camped out in the White Desert with a group of Bedouins, that sparked my ideas for Pipeline. I remember the casual feeling of sitting under the open night sky with a Persian rug on the floor and these oversize bolsters to test outbacks on, sip mint tea and snack on dates. I wanted to bring that casual experience into a modern setting and proportions with a level on minimalism and modularity synonymous across all of Derlot's collections.
The design of Pipeline is quite architectural, but has a very functional design aspect at its core.
We worked extensively to find the balance of form through sustained geometry, with comfort also being a major factor in our research and development goals.
The backrest and seat gently intersect to create visual tension and a form which is casual yet supportive. The geometry of the design really brings a harmonious balance of form and function.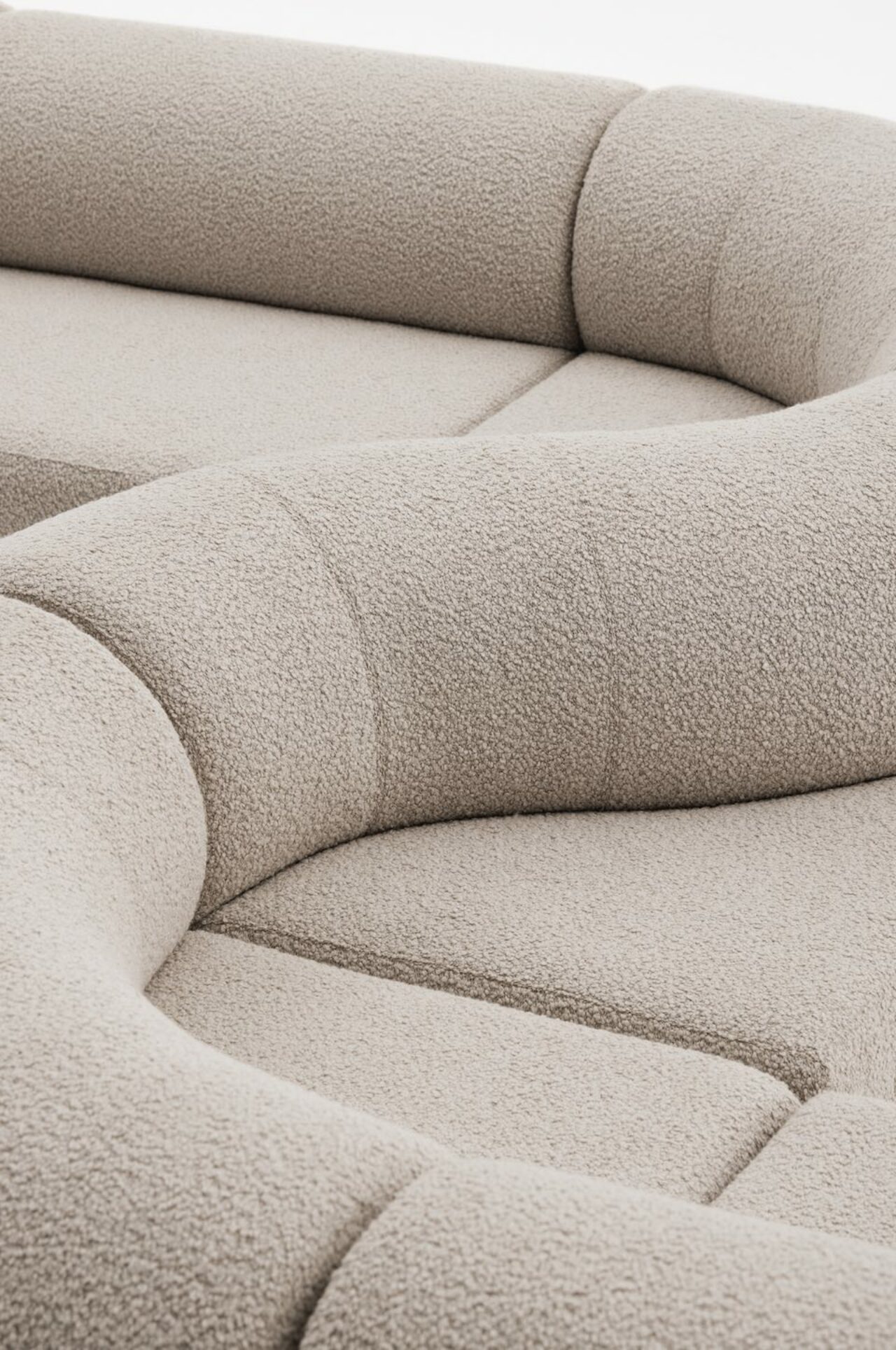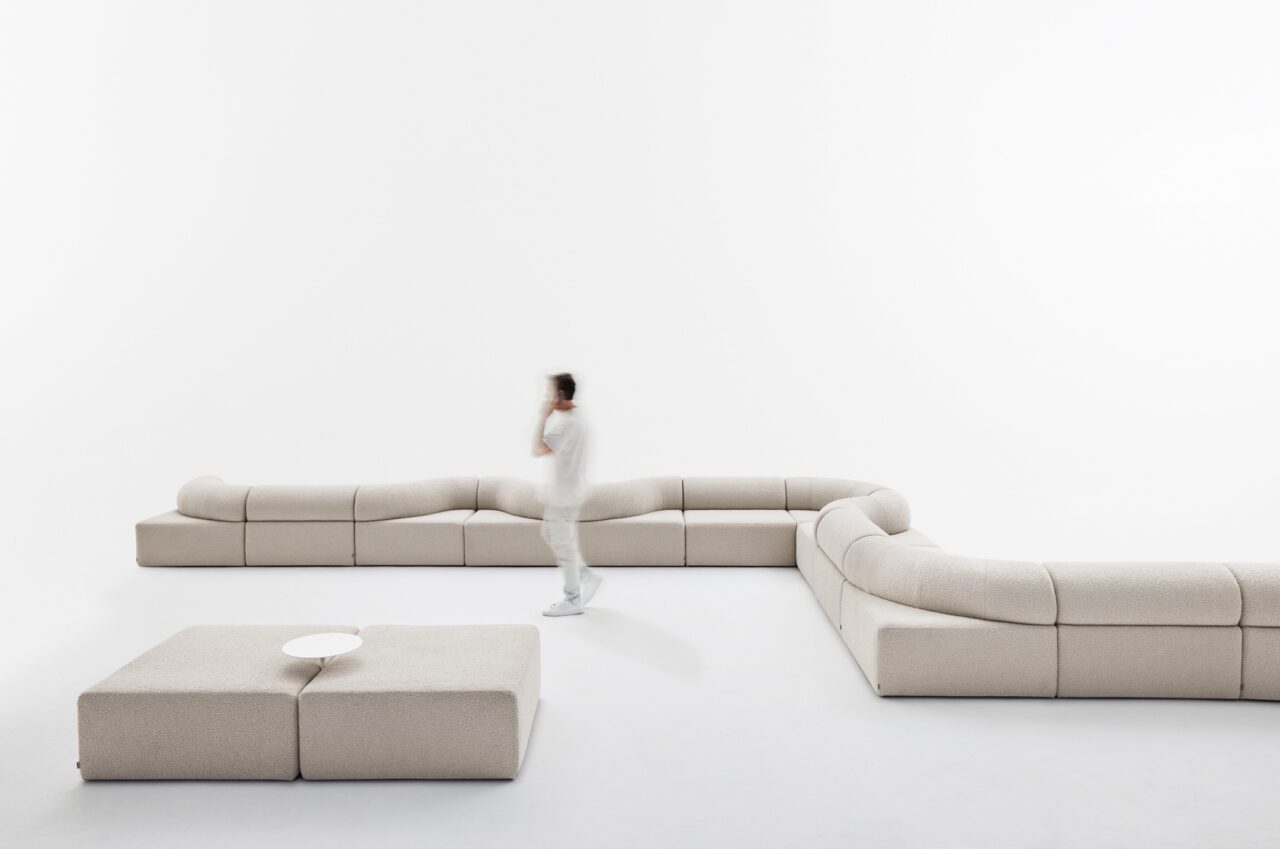 Where is the seating system made? Can you tell us about Derlot's sustainability principles as a brand?
We developed and produced Pipeline with the same partners we produce all our Derlot products with – made in Australia at our manufacturing partners who carry full GECA certification. Australia has very high standards for manufacturing, and we are proud to support Australia grow its furniture industry and that history here. The same goes for our manufacturing partners in Italy – we want to champion great decentralised production to foster responsible production.
Can you tell us something we might not see at first glance with Pipeline?
We know modern conveniences are important, so we have designed a power and USB socket option to be integrated into the seating system. We wanted to make sure it was seamlessly integrated, to ensure those using the sofa can also charge phones and laptops, but without compromising the design of the seating system.
With connecting people a focus for the seating system, it seems fitting that you can also include power and USB sockets.
Well funnily enough in the 70s there were no mobile phones and no internet, no distractions!
People connected physically, eye contact and all. Connection, collaboration – it all happened when people felt the joy of spending time with one another. And design really played a big role in this. Especially in interior design, our home living and share spaces.
Post covid, it's been a big focus even more for us here at Derlot when we think about design's role in society. We want to bring people together, we need more connectivity!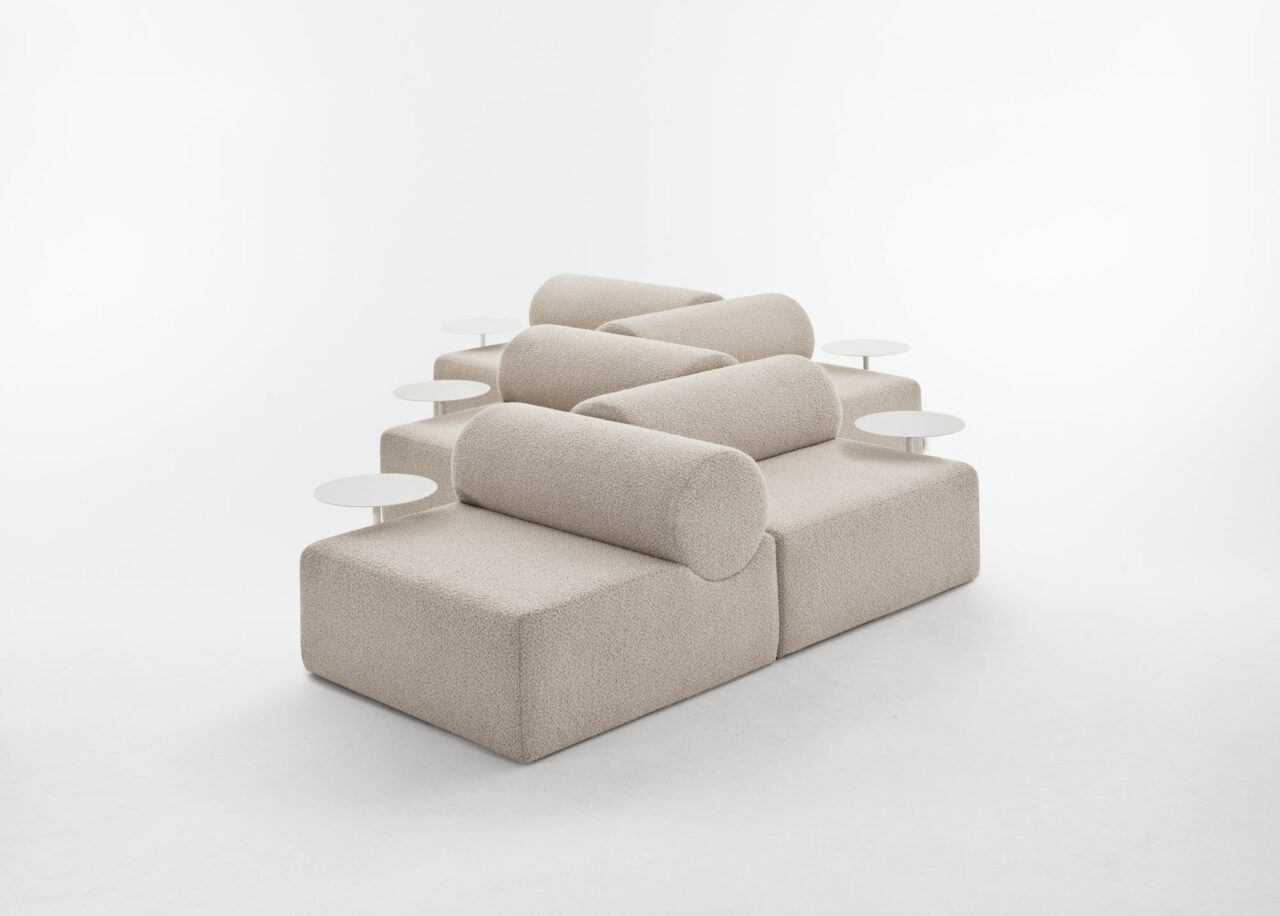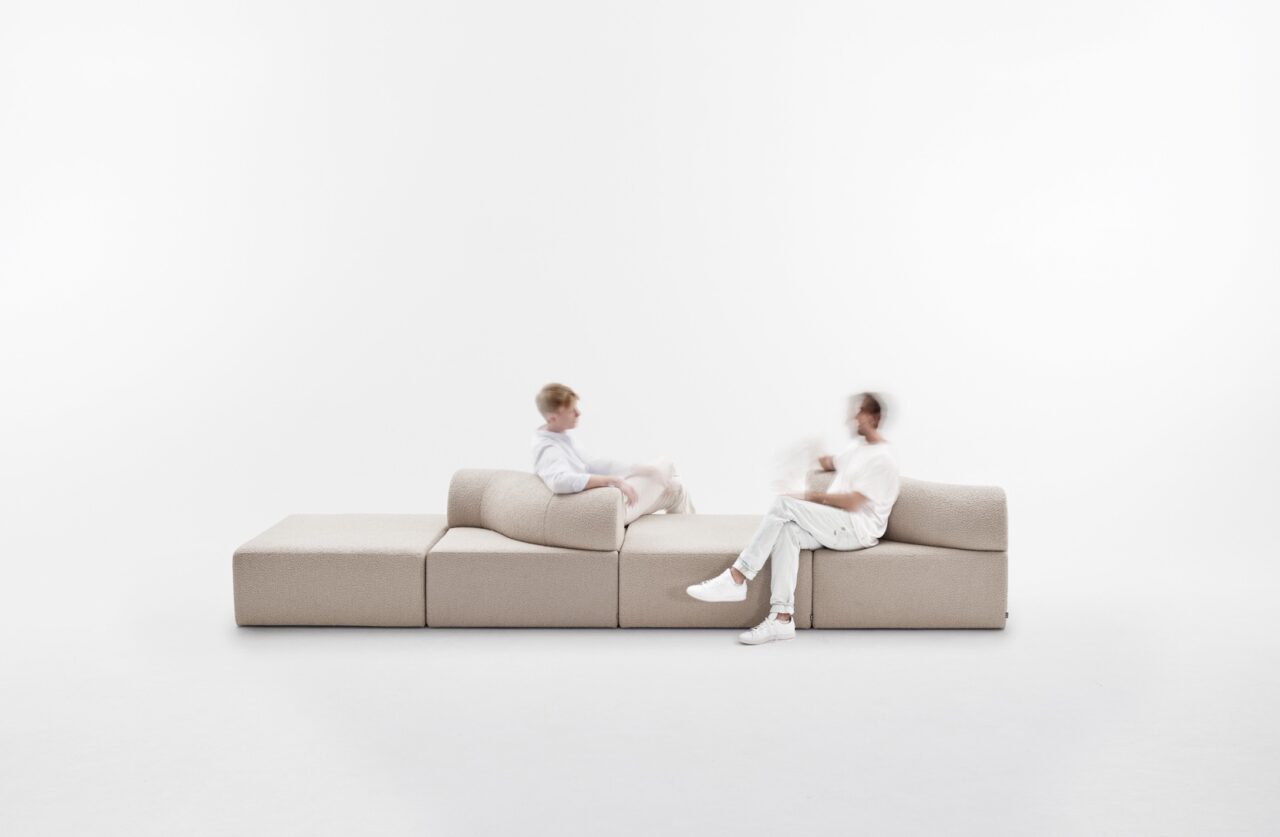 Derlot Pipeline sofa
available globally