ATLAS
côte&ciel Partners With Designer Jobe Burns On A Limited Edition Aroma Stone Diffuser
Premium Parisian accessories brand côte&ciel has partnered with London-based designer Jobe Burns and his design studio ORBE to expand their product universe in the most innovative way. First on the list, an aroma stone diffuser enhancing our senses through considered design.
Titled ATLAS, the diffuser is a piece of art for the home.
Hand-crafted in London, ATLAS disperses scent gradually through its key natural material – ceramic – as its organic linear grooves guide the natural oils along their natural form to slowly disperse the oils throughout the day. Mimicking the flow of water, they glide down the ceramic, slowly setting into the natural material of clay.
"How can we rethink how we engage with scent?" 
To look forward, sometimes one needs to look to the past. ORBE have long been experimenting with materials and forms to re-envision how we interact with the world around us, working in design and architectural design fields; they explore connectivity, wellbeing and play to inform their ethos. Tying in craft into their designs, through experimentation ORBE problem-solve their way to meaningful designs; from product to experiential design.
"Jobe's range of ceramic collectables and home furnishing's as one half of "Concrete Objects" with Samuel Ross was already on our radar and had featured incense burners and other scent based elements. So we were keen to see what he was developing via his new ORBE studio, and how we could collectively embark on a journey to bring our scent to life in a physical form" explained Florian Beetz at côte&ciel. The brand worked closely with Jobe and his studio in an open dialogue, a 'conversation' of sorts.
For the diffuser oil, côte&ciel called upon French, independent and family-owned fragrance house Technicoflor to produce the signature scent. Their team of master scent makers worked with the brand meticulously to create a delicate mix of floral and aquatic notes, perfectly capturing the essence of coast and sky in a bottle.
Cleverly designed into the back of the vessel, the scent bottles are incorporated into the overall design of ATLAS: seamless and intentional. The sculptural base, made out of a silicone mould, holds an organic form although made from a modern material. This juxtaposition with the adjoining ceramic disk creates the identity for ATLAS, looking to the future with a nod to the past, while its positioning pointing skyward, aims to channel a positive flow of energy to its surrounding environment.
ATLAS holds both form and function.
Reflecting the shared ethos of studio ORBE and côte&ciel, through considered design, the aroma stone diffuser achieves what they set out to do: creating impactful experiences in our living spaces and beyond. Curated references guided the design for ATLAS, informed equally by ancient rituals, the natural world and sci-fi storylines, the final design is other-worldly, its presence evoking curiosity in the space it occupies.
Made only in a limited edition of 80, ATLAS are available only upon request. Carefully handled and packaged with extreme care by côte&ciel, each ATLAS comes with a name card relating to its specific owner. In true artistic form, each sculpture holds its own signs of individuality, emphasising the beauty of natural hand-crafted materials.
Champ Editor-in-Chief Monique Kawecki speaks to Jobe Burns about his design thinking for ATLAS.
CHAMP: Tell us about your collaboration with côte&ciel, how did your partnership come about?
Jobe Burns [ORBE studio]: We already had an existing relationship from a project we worked on a few years ago, so when C&C got in touch with us about a scent they'd been working on, it fit well with what we've been developing in the studio.
côte&ciel is known for their minimalist designs led by functionality, knowing this, how did you approach this project, what was the brief? 
The brief essentially outlined the want to create an object to diffuse scent. Fortunately, we've been experimenting heavily with scent diffusion over the last couple of years so this felt like a natural progression for us. We were able to keep aligned on simplicity by isolating the fundamental materials, silicone and stoneware, and exposing their natural properties. This was really about pairing traditional and contemporary crafts.
The process is always part of the journey. What was the research and development process like, who did you work closely together with, and how did you reach your final design of diffusor as sculpture in form? 
The process for this piece in general was a lot of fun. Me and my team iterated many times; doing a lot of modelling, 3D printing, sketching, which in total had about 15 reworks. We questioned a lot about ones engagement with scent, ultimately focusing on ritual process and the relationship we have with spiritual spaces.
In essence, we removed all boundaries relating to traditional scent diffusion and focused solely on spiritual form; a sculpture that embodies a weightless monument, contorting ideas of futurism and traditional processes.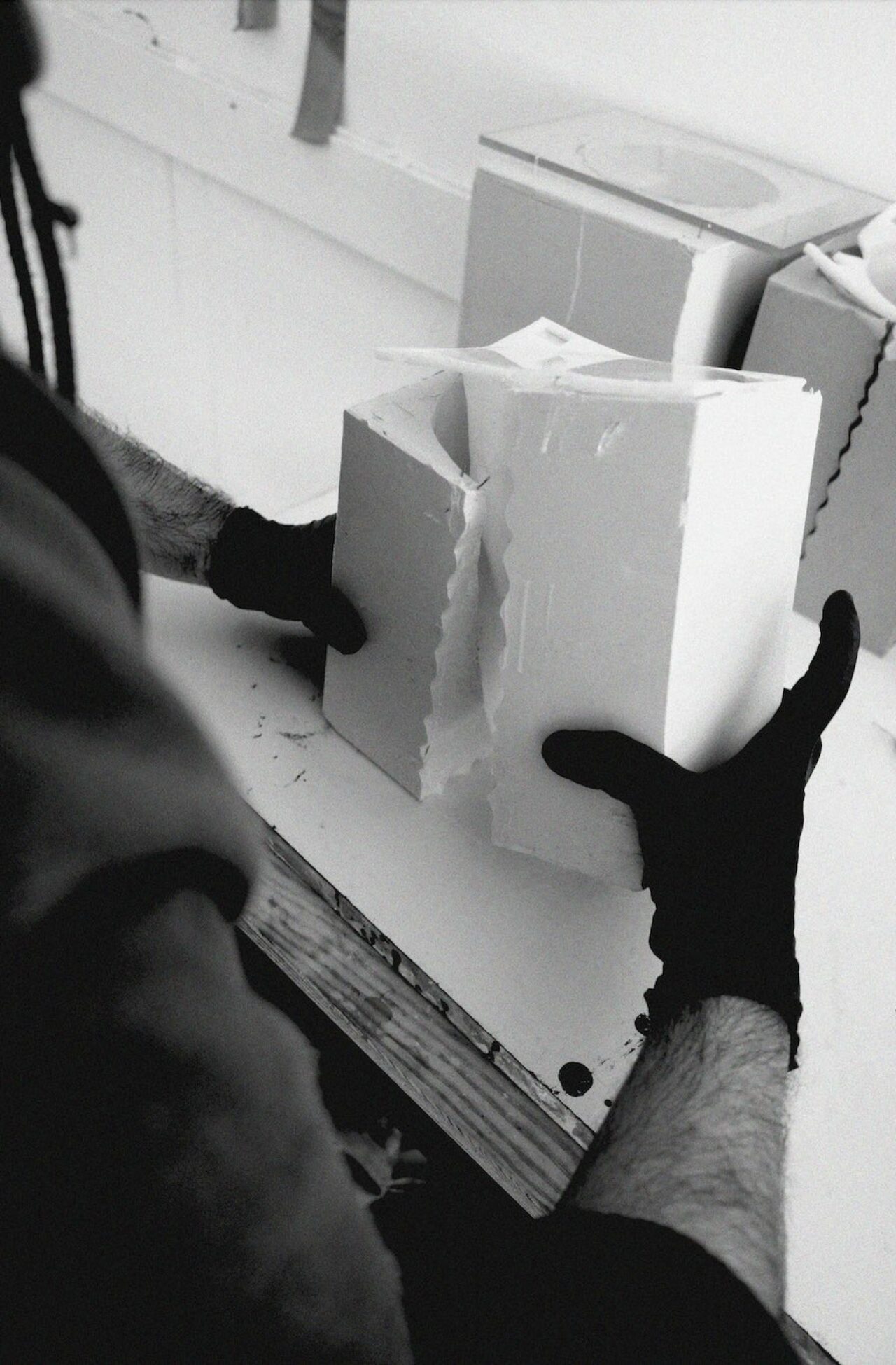 côte&ciel use durable, reliable and aesthetically-focussed materials in their products, what are the materials that you explored and chose for the diffuser's design to reflect the brand's values to create an aesthetically-inclined sculpture? 
The material focus was key here. Identifying something that is friendly with the surfaces it sits on is important; a heavy metal or stone sitting directly onto a surface may cause markings over time so we settled on silicone rubber as a durable, playful and friendly material.
As for the stoneware piece, we tried an array of materials, varying from resin, wood, wax, and jesmonite. We eventually settled on stoneware as the scent sits well on it when fired at certain temperatures and it aligns with the notion of ritual process, whilst also translating all materiality back to the English meaning of côte&ciel's name: coast & sky.
As the form for ATLAS was guided by "monuments and ritual", "earth and water", can you share any places or spaces personal to you that were a key inspiration for your final design? 
For sure, our study into monuments really picked apart the spiritual nature of these structures and awe attached to them, such as James Turrell's 'Roden Crater', Richard Serra's 'East-West/West-East' & Sterling Ruby's 'SPECTER'.
Futuristic sci-fi movies, such as Arrival, really captures the energy we wanted to communicate too. Earth and water really looks at natural phenomenons, our connectivity to nature that really gives us a sense of optimism; innately primal forms, textures and materials.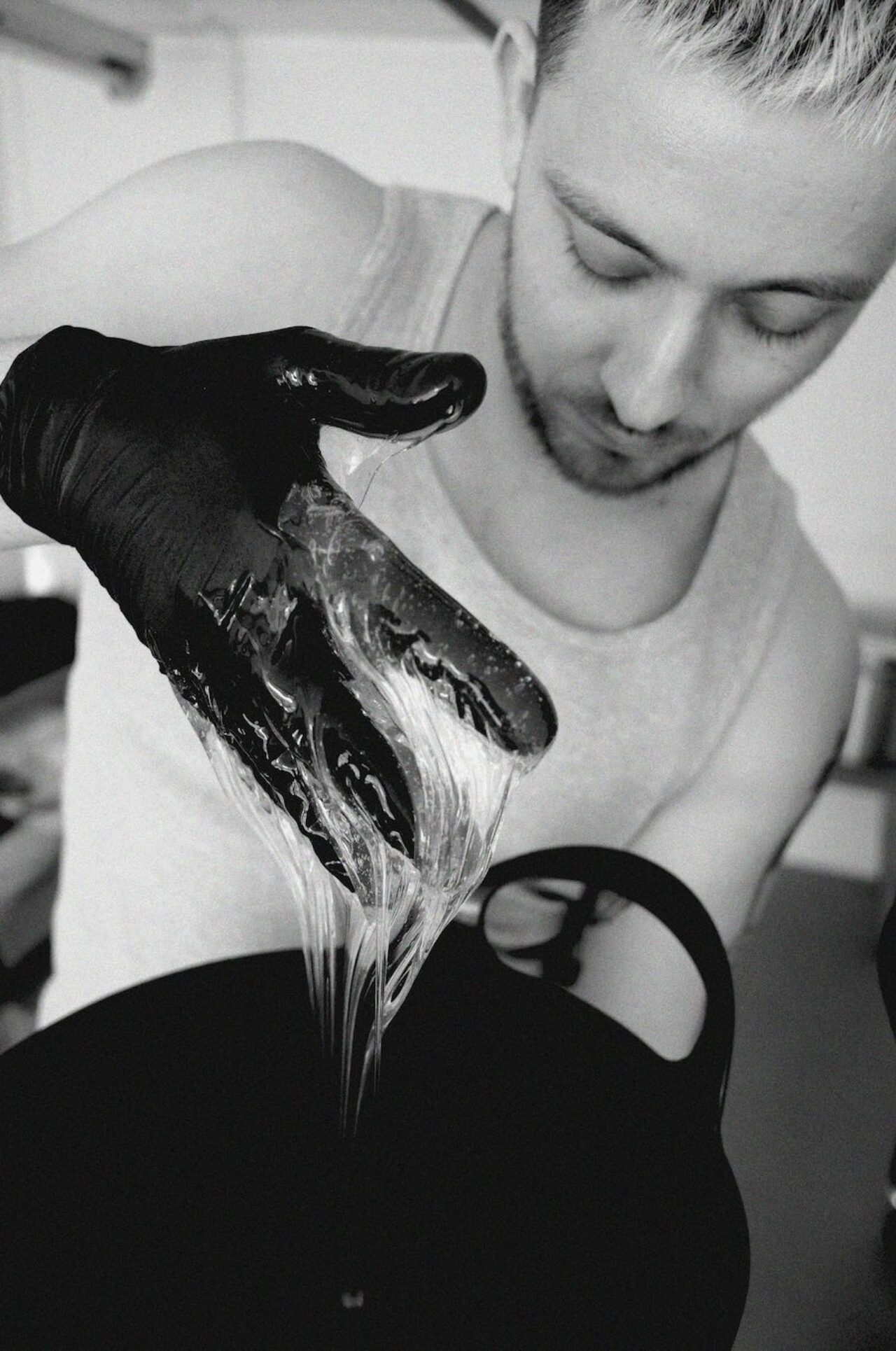 Scent is a powerful tool for capturing and evoking memory. In the case of ATLAS, you and the côte&ciel team have managed to create an object which feels like an extension of the brand in one's personal space. It manages to create a rounded experience of côte&ciel's design approach through various senses: smell, sight, touch… 
How can designers enhance the power of scent, and how did you specifically enhance côte&ciel's scent it in your design for the diffuser? 
Great question. In my opinion, scent should be engaged with on many levels, I think about this as stages of the day; oils diffusing are usually the foundation scent for the space, its consistent you can engage with it every other day. Candles on the other hand are momentary, they really create a specific feeling and mood that is only present when the candle is burning. And to refresh or cleanse the space I may use sandal wood or a natural incense a couple of times a week.
There are so many amazing scents in the world, so, as a designer, I believe it's our job to rethink this process and how we engage with scent; something playful, soft, intuitive, spiritual that enhances our ritual is the goal. As for this specific design, I approached it by isolating the diffusing element and making it removable, allowing you to walk around your space diffusing the scent, before placing it back in the base. The materials were considered in a lot of detail, going through many trials, so the oil sits on the surface of the stoneware for a short time before absorbing and naturally emitting throughout the day.
With only 80 of the ATLAS sculptures available, for you, what does your design with côte&ciel capture that makes it so special? 
There's so many layers, the whole process was really about an attempt to create a feeling of awe and curiosity, intuitively drawn to the materials, the forms and textures. Combining two eras of craft; a contemporary material interacting with an ancient old piece of stoneware.
And finally, the simplicity of the sculpture really comes forth in the incision in the back, which houses the bottle of oil. The whole design is compacted into a 125mm diameter, removing the annoyance of having awkward bottles sitting beside the diffusor.
∆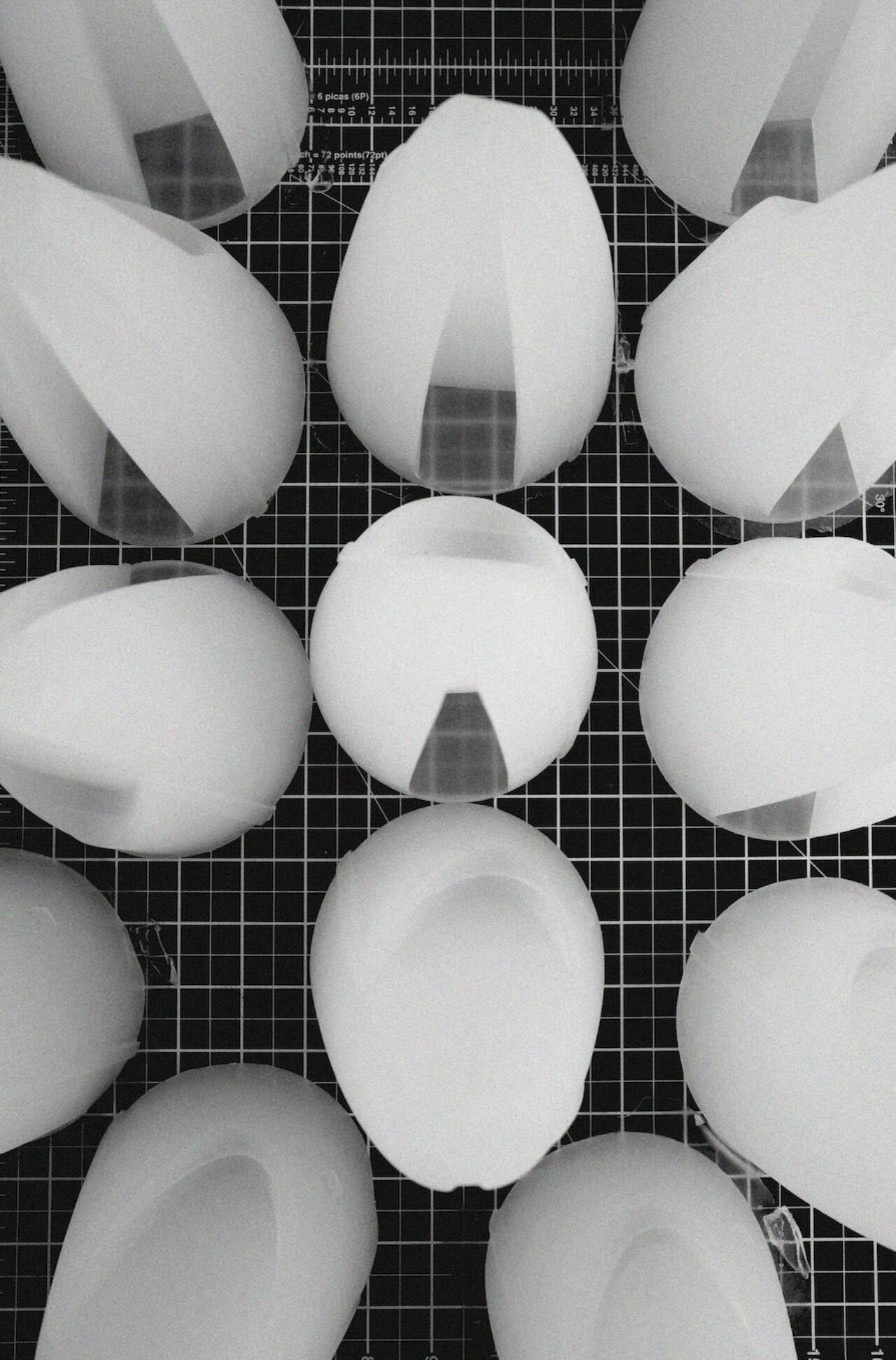 ATLAS will be produced in limited quantity of 80 pieces for sale, and will be available upon request for purchase on May 29th 2022. All sets have a fulfilment period of up to four weeks to ensure utmost care is given to the shipped product. 
Available via: www.coteetciel.com and www.orbe.world 
For more, click on the CHAMP SOUND BAR at the top of the page to listen to the extended conversation with Jobe Burns, the designer behind ATLAS.