TYPE-II TATSUO MIYAJIMA PROJECT
ISSEY MIYAKE's New Brand A-POC ABLE ISSEY MIYAKE Unveils Their Latest Collaboration
ISSEY MIYAKE's newest line A-POC ABLE ISSEY MIYAKE unveils their second collaborative project of wearable art reflecting months-long research and textile innovation. Titled TYPE-II, the project was developed in collaboration with revered Japanese contemporary artist Tatsuo Miyajima presenting two blouson jackets, both featuring the artist's conceptual digital counter digits as motifs embedded and interwoven in the garments.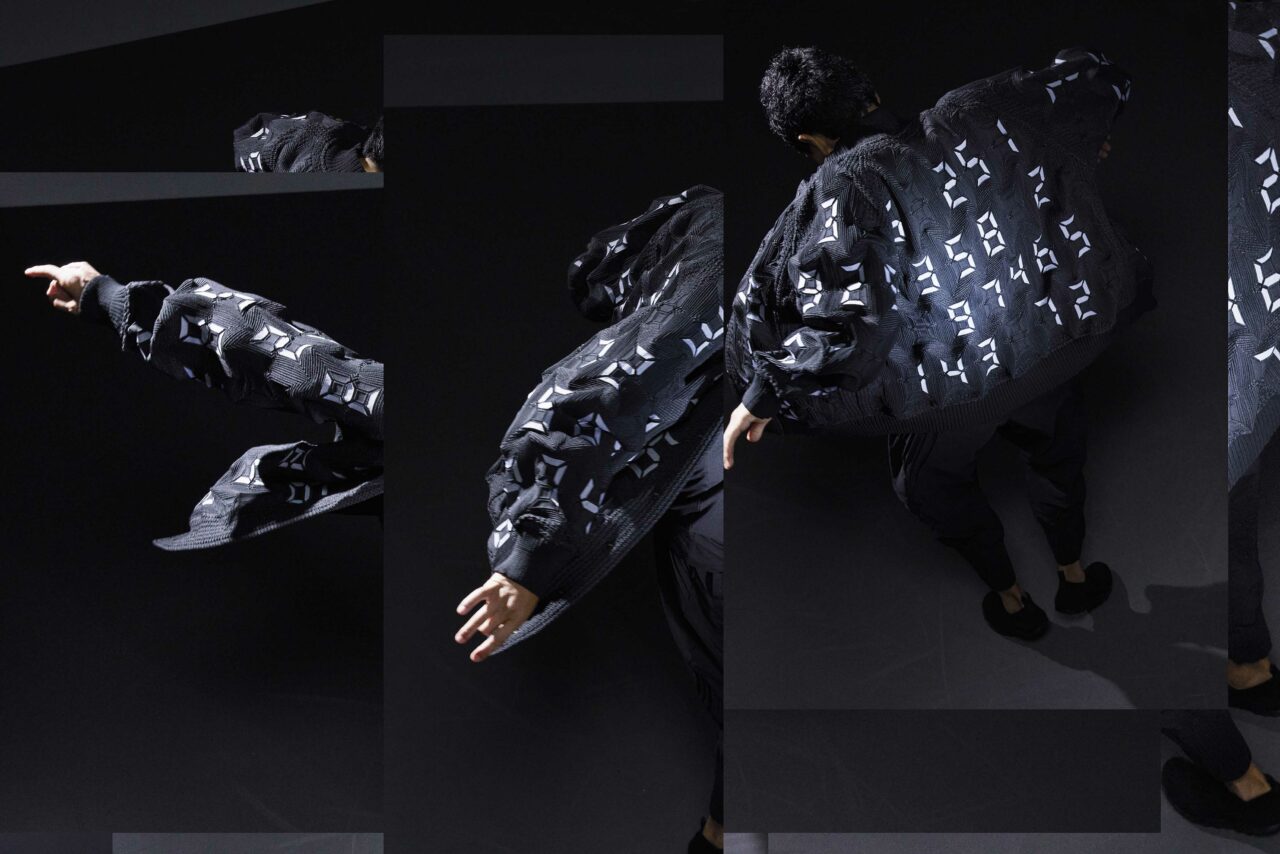 As a unique amalgamation of conceptual art and wearable design, the new series is truly experimental and pushes boundaries in originality — a true perseverance into the potential of new expressions in clothing and textile development. After exploring over 100 prototypes that included trousers to skirts, the final two blouson jackets created for the series hold two different production techniques. Although both garments feature artist Miyajima's digital counters motifs (the artwork based on three key concepts: "Keep Changing," "Connect with Everything" and "Continue Forever") they differ in texture and construction. The first, incorporates A-POC ABLE's designer Miyamae's original Steam Stretch technique developed in 2012, meticulously calculating Miyajima's numbered artwork that in turn, creates a mesmerising 3D effect and emphasis on the countered digits. Developed with the unique method, the process sees special heat-reactive threads woven into particular areas of the piece of cloth which shrink when applied with hot steam, leaving only the intentional areas of the fabric compressed, allowing for three-dimensional elements to remain. The result is a sculptural-like wearable garment, lightweight and flexible, almost moulding to one's body.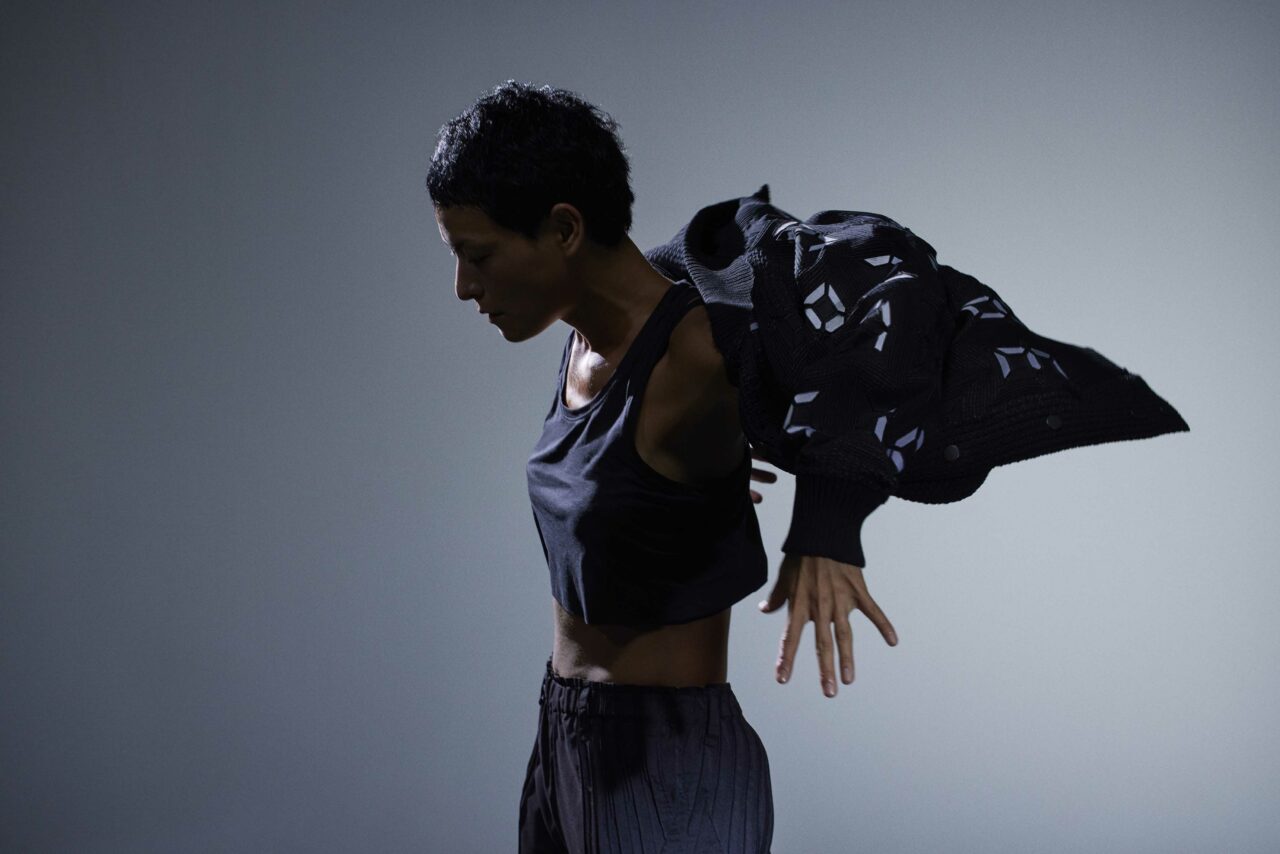 The second blouson utilises the new Triporous™ carbon material developed with Sony Group made from a byproduct of rice husks that ISSEY MIYAKE has interwoven into textile. The blouson also features Miyajima's digital numbers more randomly interwoven, yet following the use of the Triporous™ in the brand's TYPE-I series, black thread was more thoroughly explored for the TYPE-II project, resulting in a vivid and rich black colour that resists against fading and holds strong purifying properties in filtration such as odour or airborne particles. In fact, it took two years of development to create the fade-proof black textile, aligning perfectly for Miyajima's artwork relating to buddhism, rebirth and the concept of void or nothingness. Artist Miyajima further notes, "The deep black realizes the "Ku" (Buddhist concept) which I express in my artwork. The digital numbers represent "time" and "life." These blousons are truly clothing into which time and life are woven."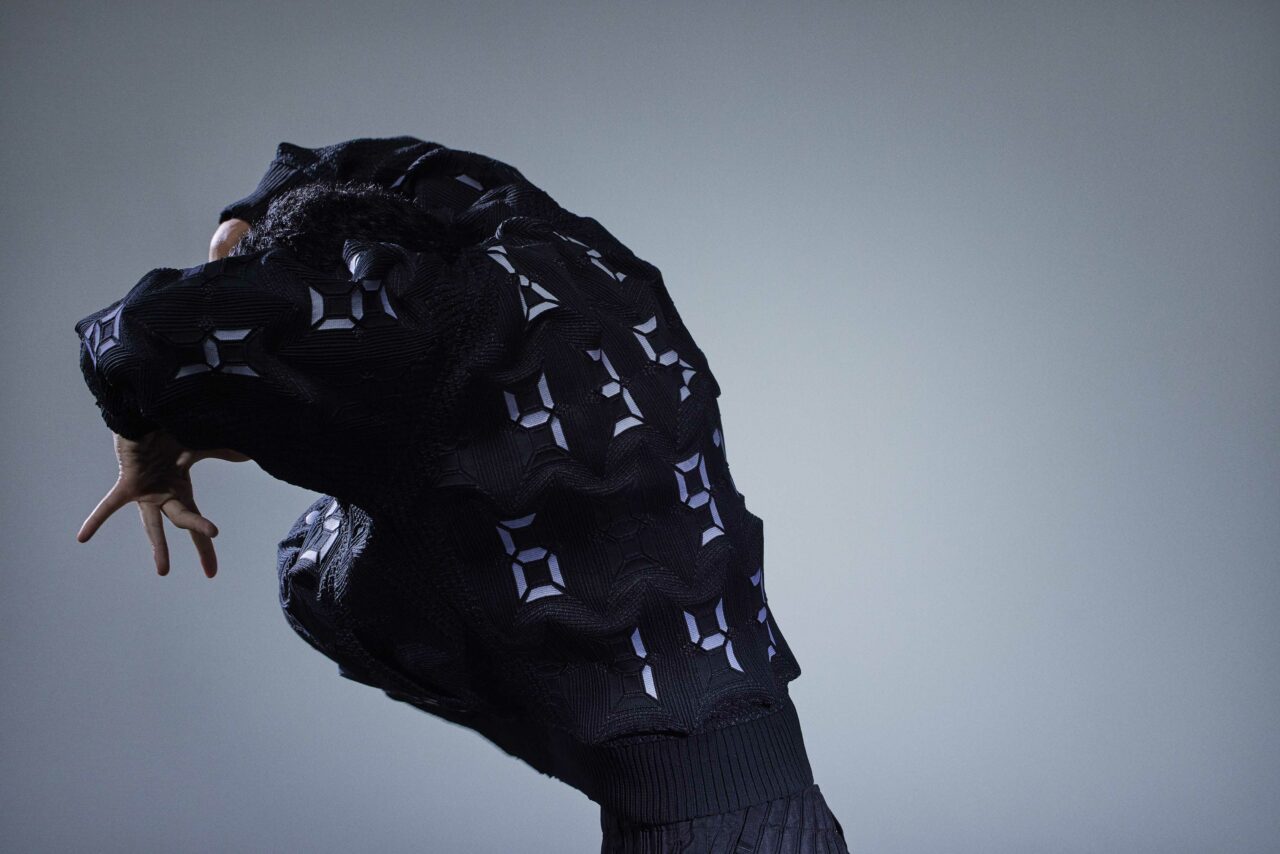 Leading the development of A-POC ABLE ISSEY MIYAKE, designer Miyamae notes that collaboration is at the heart and core of the new brand. Yet on the note of time, the past year had been an equally reflective one for designer Miyamae. He notes; "I thought: Is creating new things really important for the world right now? Then I realised my designs and creations make people happy, and that it was really motivates me and my team, giving me a new motivation for creating things."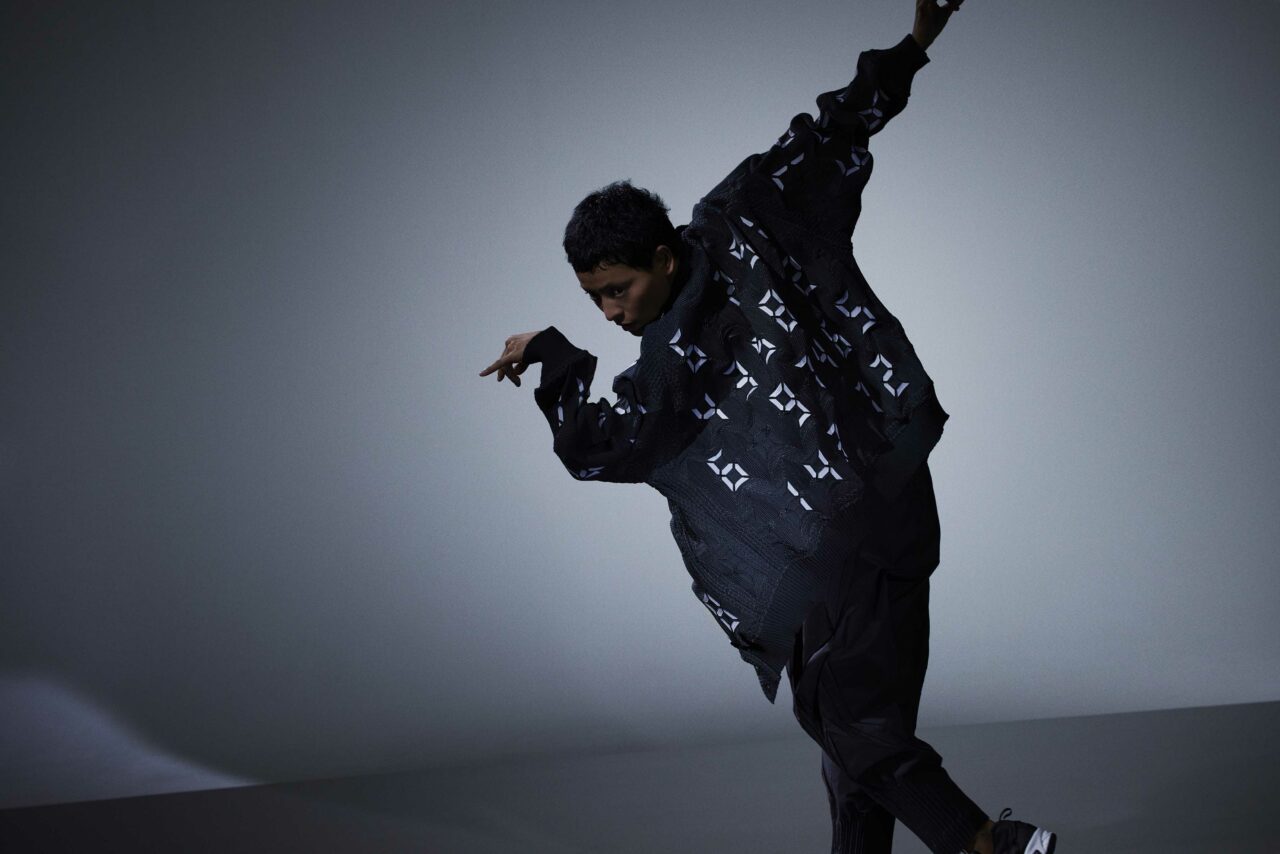 TYPE-II's two styles stemmed from an order-made ethos for its first few weeks (until 22nd October) requiring advance reservation and taking a fortnight to be delivered, an important example of sustainable manufacturing. From 22nd October, the blousons will not require reservation and will be available in-store from A-POC ABLE ISSEY MIYAKE / AOYAMA and A-POC ABLE ISSEY MIYAKE / KYOTO. Yet it's a step towards efforts in responsible production and design. Designer Miyamae adds; "During COVID-19, people began to become more aware of their self expression, particularly in what they can choose to wear, finding new values about life and the way they live. Sustainability is quite a bigger value system now, stemming from identifying one's priorities."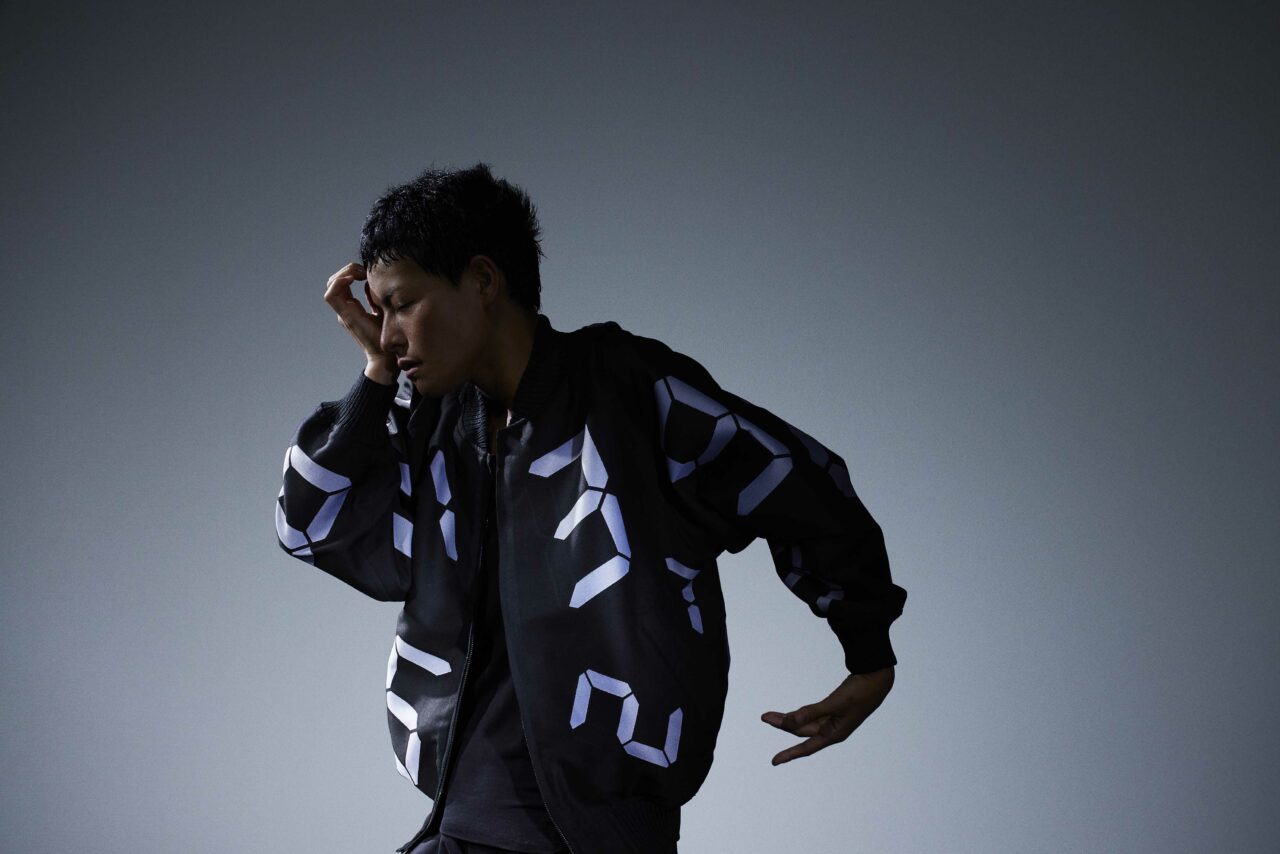 For A-POC ABLE ISSEY MIYAKE's TYPE-II, the result is truly unique: Tatsuo Miyajima's digital numbers reflect time and eternity, intertwined with a new functionality and a value for the wearer. Whilst the garments textiles are a textural experience in themselves, pictured above find them furthermore in expressive movements of Japanese dancer Koharu Sugawara. It is art as daily life and the conceptual experience of wearing time.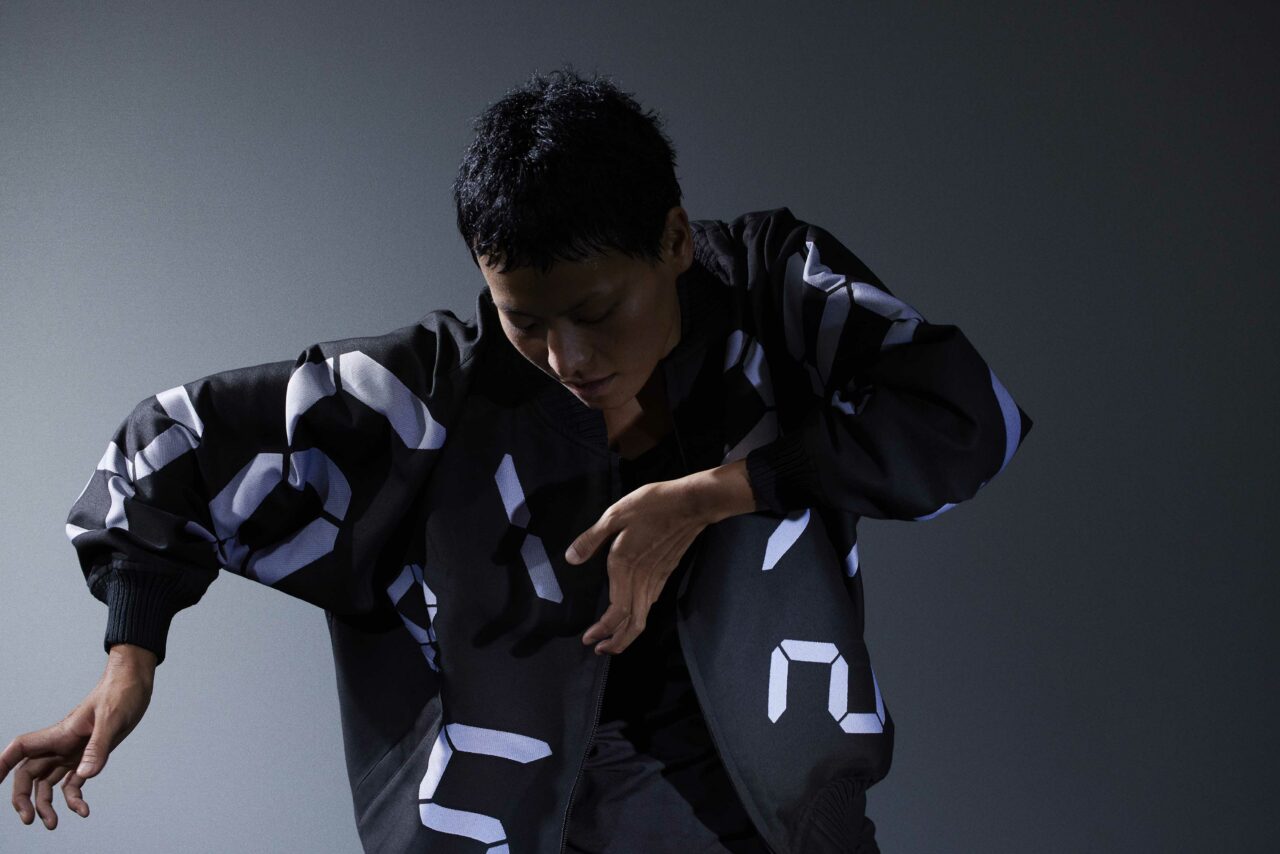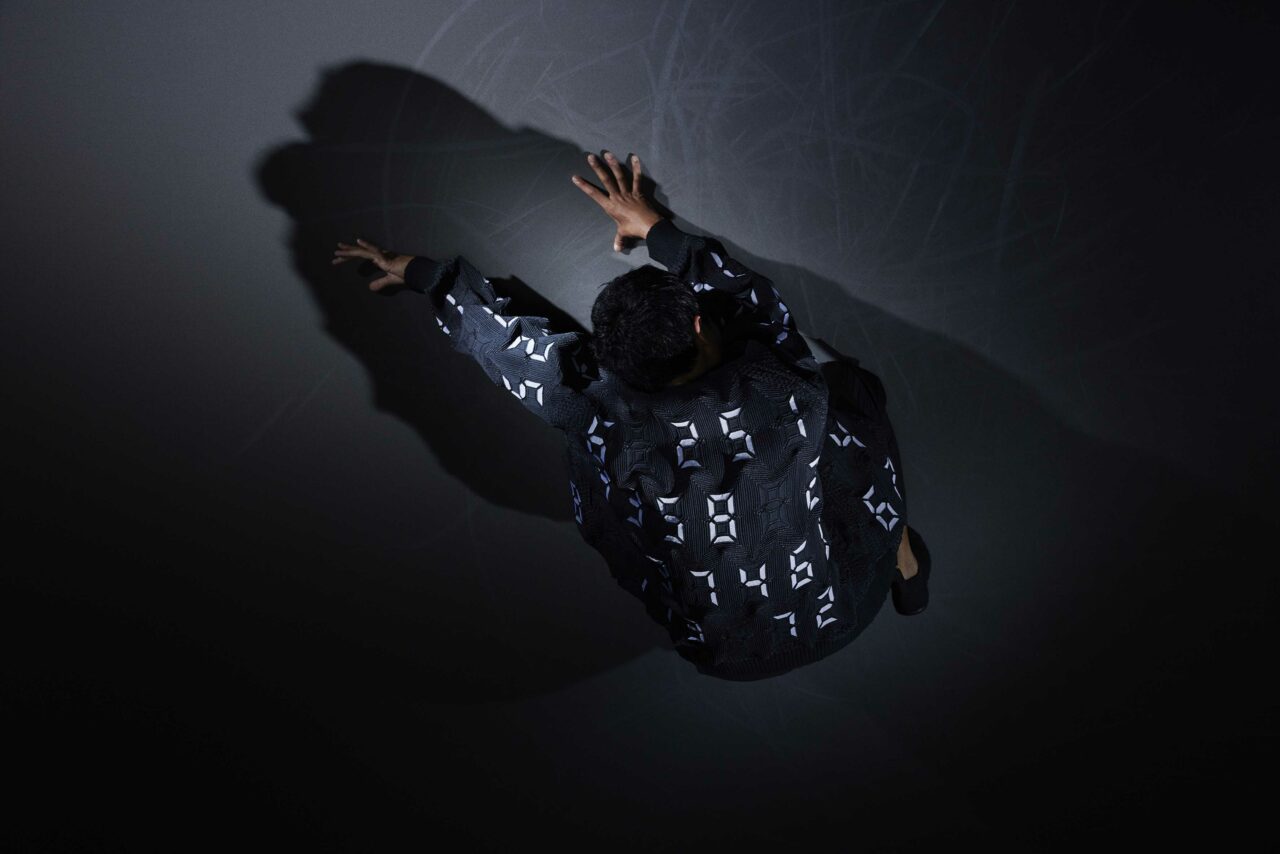 Available at:

A-POC ABLE ISSEY MIYAKE / KYOTO
A-POC ABLE ISSEY MIYAKE / AOYAMA
& ISSEY MIYAKE ONLINE STORE 
Exhibitions:
ISSEY MIYAKE KYOTO presents KURA Exhibition
"TATSUO MIYAJIMA" from Thursday, September 23, 2021
"KEEP CHANGING" TATSUO MIYAJIMA
AKIO NAGASAWA GALLERY GINZA until October 30, 2021
Text: Joanna Kawecki
Images: Courtesy © ISSEY MIYAKE INC. /Tamaki Yoshida