Views From A Rooftop [Social Studies: Cuba]
Lukas Korschan Explores The City of Havana. From Above.
Lukas Korschan views the world around him without agenda, observing the everyday with an open mind and camera at the ready. Korschan first began taking photos 6 years ago, finding his accomplice to understanding the complex layers of society, and the world we live in. Seeking to find the little moments in life with a subtle sense of humor or romance, Korschan is searching for the beauty in everyday scenes that are often overlooked.
Born in Frankfurt, Germany, Korschan has been based in Berlin for 3 years straight. Moving between Frankfurt, Berlin and London over many years, his work has taken him from Tokyo to Reykjavik, and to Gothenburg to Lima, Peru.
His work crosses the borders between fashion, sports and documentary. Korschan's photography is quite frankly undefinable. Commissioned works can be found in publications such as i-D, Novembre, Wallpaper*, GRIND, The Travel Almanac and ZEIT, with his alternative eye also providing a refreshing approach to his work with Adidas, Nike and Mercedes Benz. Instantly recognisable, Korschan has an aesthetic of his own: capturing what no-one else sees, his camera documents the fleeting moments, scenes or details which are almost always overlooked by others.
Korschan's latest travels found him in Havana, Cuba sharing everyday moments with the locals, documented here in his first film, Views From a Rooftop. Part of the Ala Champ Social Studies film series (the first in the reflective and conscious series) Korschan's viewpoint is un-edited and unbiased, a true recollection of the moments observed. We spoke to the photographer and film-maker about the film, his time in Cuba and the motivation for his output.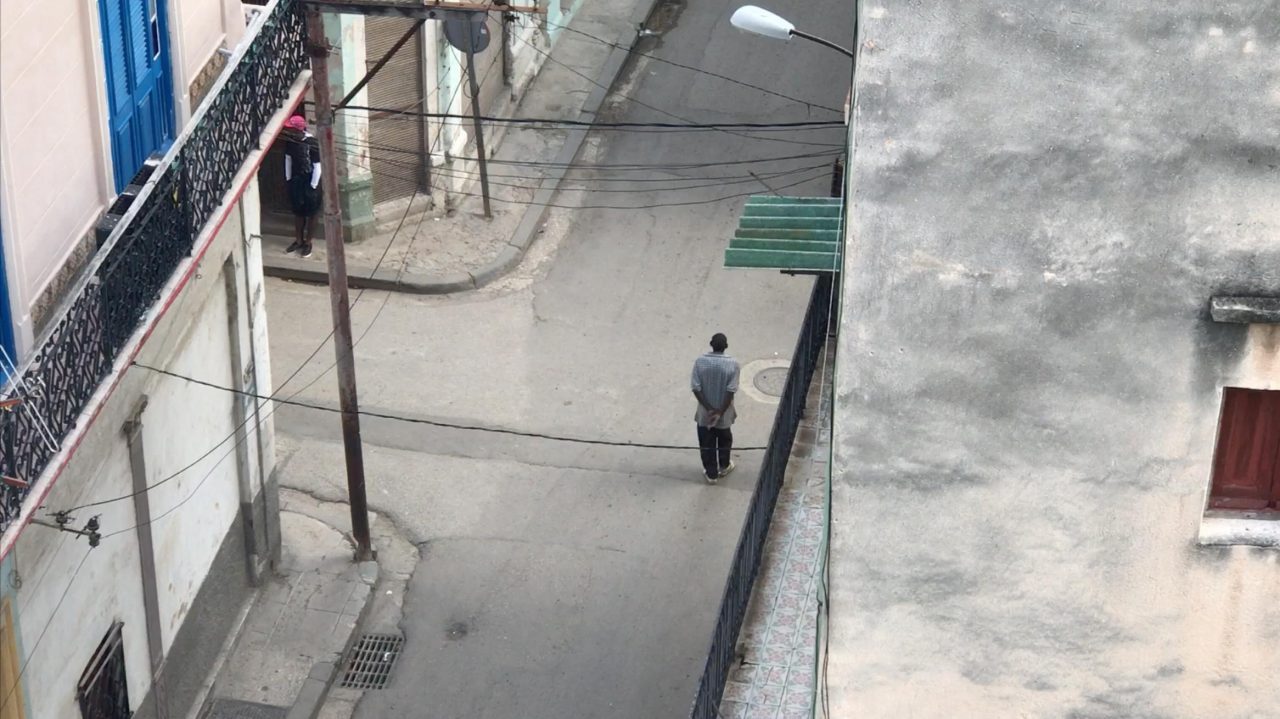 CHAMP: Can you tell us about your travels to Havana, Cuba?
Lukas Korschan: It was pretty spontaneous to be honest. I was in New Orleans on assignment and decided to do a little trip through South America subsequently. My mother stayed in Cuba years ago and since then I was always keen to visit.
How can you describe the feeling there in the city?
Not as romantic and joyful as the movie Buena Vista Social Club by Wim Wenders might suggests. You see the poverty, you see the struggle, you see the consequences of embargos by Western countries and the political system. Nearly every Cuban seems to be taking his or her chances of being involved in the tourism boom in one way or the other.
I was staying at the apartment of a couple, both doctors and two of 40 neurologists in Cuba. Each of them earns 60 dollars per month. That is the same amount of money a 1 hour sightseeing tour in an old Chevrolet costs that is offered to you on every block.
Maybe that's the reason why the city often felt like a cliché of itself to me. It felt as if everything was made for tourists that want to experience the Cuba they know from photographs and paid to see for: old cars, big cigars, live bands, woman etc..
Is it possible to capture the city justly on camera or film?
I think there is probably barely a city that can be captured on camera or film in its full picture, and especially in Havana I feel it is extremely different to capture anything that says something and doesn't look like a postcard (especially for me coming from Berlin and being in the city for a few days only).
There are only a few new pieces from Cuba I really enjoy, where artists found an angle to capture something unique, like Gaspar Noé's short movie The Ritual or Martin Parr's Cuban Tourism series, that deals with this exact thing.
For me personally I didn't photograph anything really. I only really enjoyed filming from my rooftop, documenting a few square meters of life right in front of my house. Not saying that this is the most authentic and real Cuban experience. It was just the only thing where I got some kind of vibe from and that I was exited to document.
You're based in Berlin, what did you find contrasting or extremely different in Havana?
Cuba of course is very different to Berlin – given the political system alone. Even though East Berlin and Cuba were pretty much connected in the past, 28 years after the wall is down there is not too much socialist spirit left in Berlin. What awed me the most was the situation of not being able to buy things I grew up taking for granted. In Berlin – like in every Western city – you can literally buy anything you fancy 24/7. In Cuba it took me three days to buy a chocolate bar.
How did you make and edit the film?
I recorded the whole film on my Apple iPhone and edited with iMovie.
What motivates or drives you to shoot?
I just love observing things and people. Looking for little moments of romance, humor or just beauty in everyday scenes is really fun and exciting to me.