TOMONORI HASHIMOTO
Three-Dimensional Geometric Works Exploring The Essence Of Being
Contemporary artist Tomonari Hashimoto's works are unassumingly rigorous and unique — their multi-layered complexity the result of Hashimoto's own technique and modern perspective for the age-old art form. 
Hashimoto is one of Japan's most exciting contemporary artists, trained in ceramics, his unique approach and contemporary context catapults him into an exciting trajectory. From his sculptor father he learnt the skill of shaping, and from his former soba restaurant boss he discovered the addition of an alternative process material that would characterise his works original texture, colour and form. Buckwheat shells, not rice, would be a key ingredient in his firing process that would begin the course of his career.
Now, Hashimoto presents his latest works at Gallery o2 in Kanazawa, Japan — the culmination of his involvement in a fashion show last Autumn, that inspired him to "radicalise the potential of his material", explains the exhibition curator Yuko Kawakita, of Mashiko Museum of Ceramic Art. Comprised of only three-dimensional geometric works, Hashimoto's unconventional and oversized volumes provide a new intervention in the space, sensitive and austere beyond their apparent simplicity. These new large, hand-shaped works with their unique surface are the result of "contracting the membrane of the clay with heat while inducing chemical reactions with oxidised metals." Yet conceptually, the works reflect a simplicity of human existence. "The spherical and polyhedron forms are stripped of emotions and thoughts, solely radiating its fundamental existence. Geometric shapes are the most effective expression of this essence of being; the forms concisely satisfied."
As the light changes from morning to dusk, so does the atmosphere, and colour of the works. Like looking into the never-ending cosmos, akin are the works of Tomonari Hashimoto. Their depth and resilience, just like the young artist himself.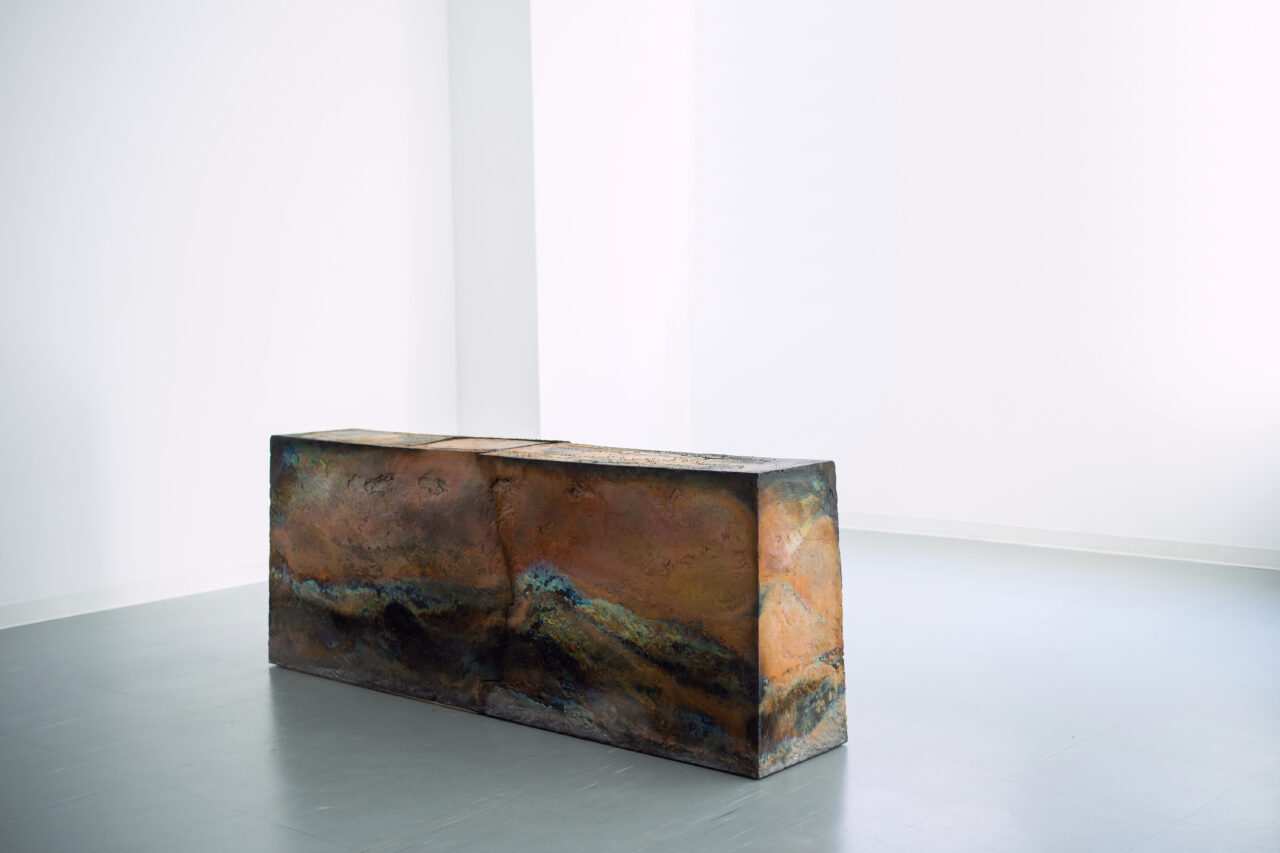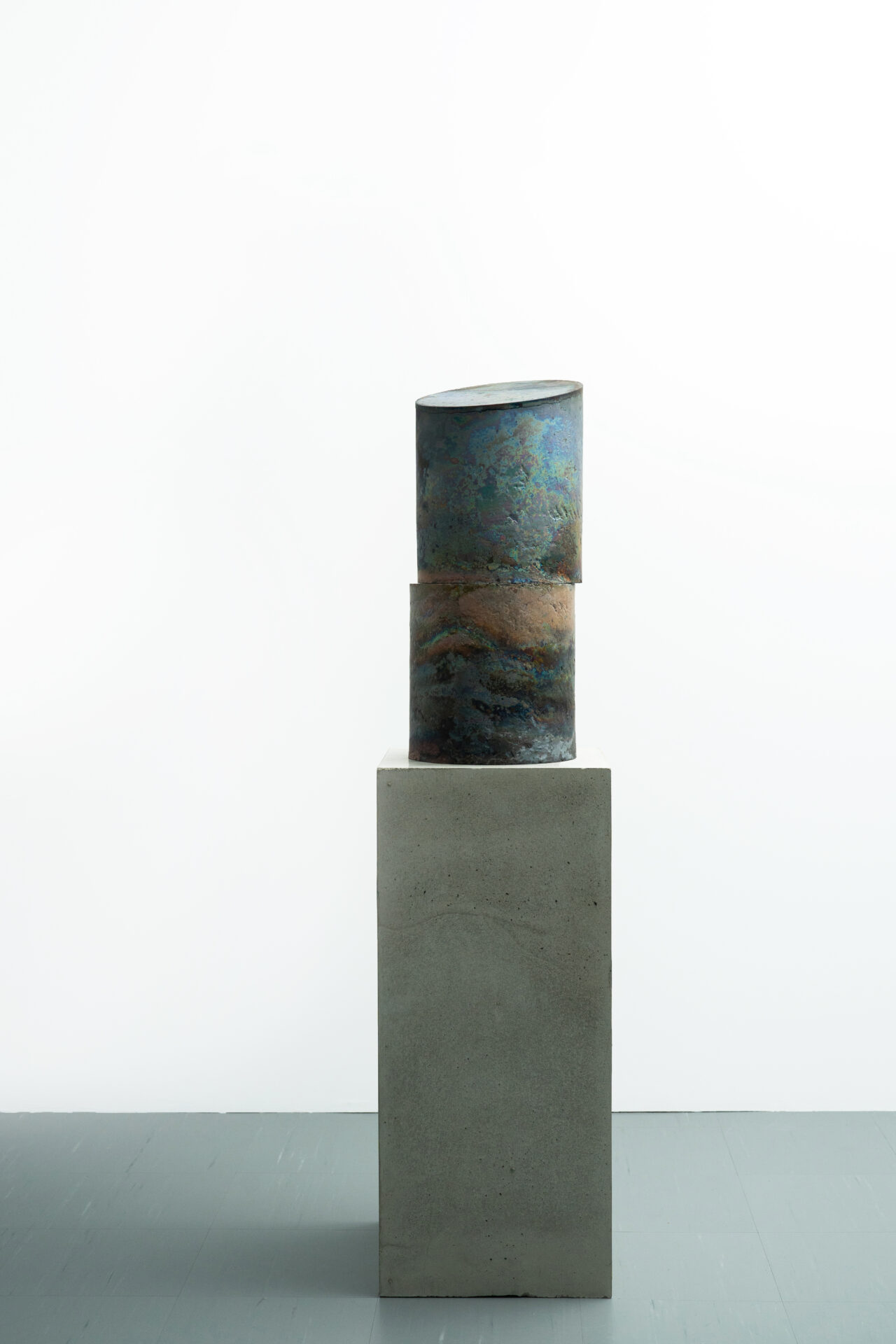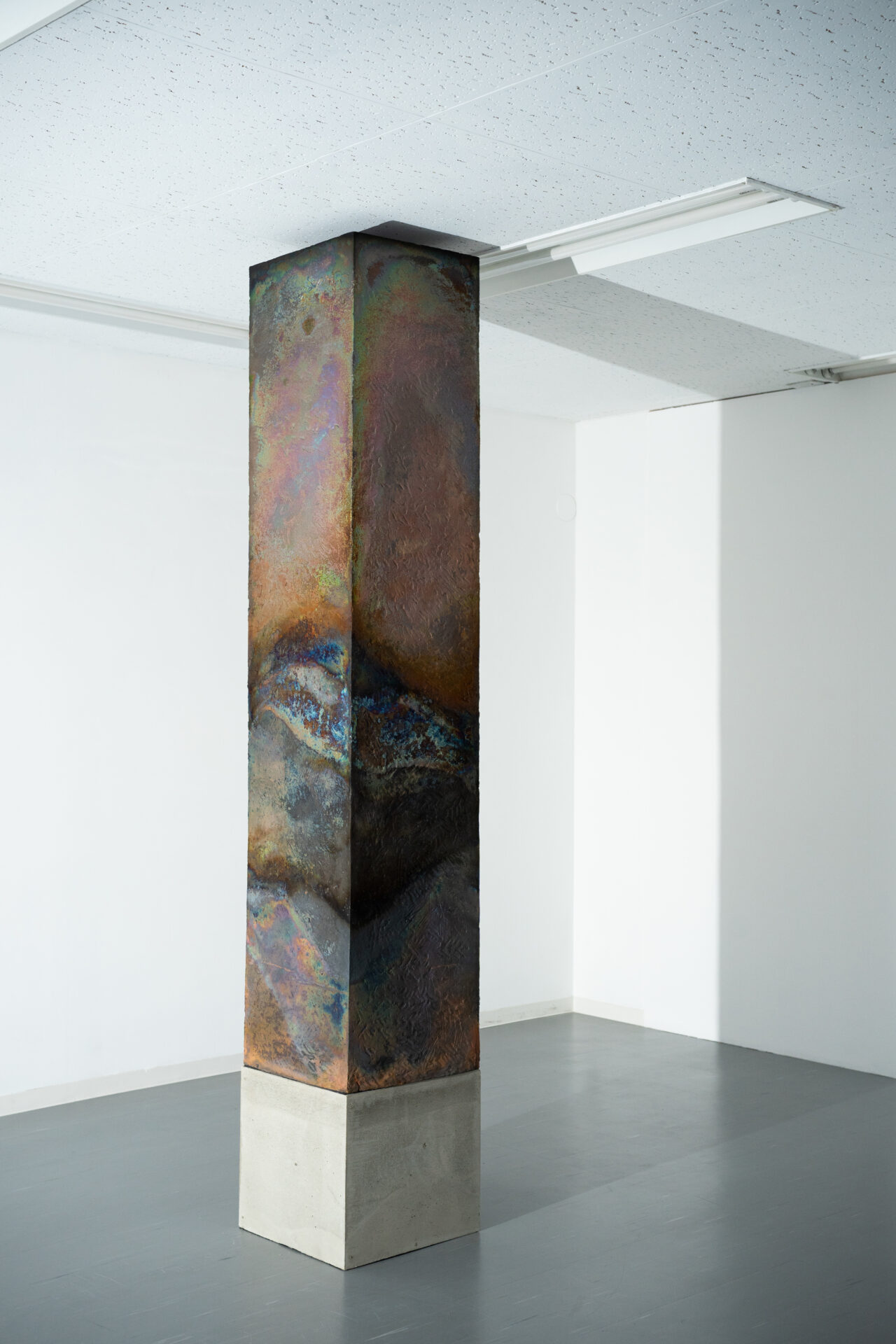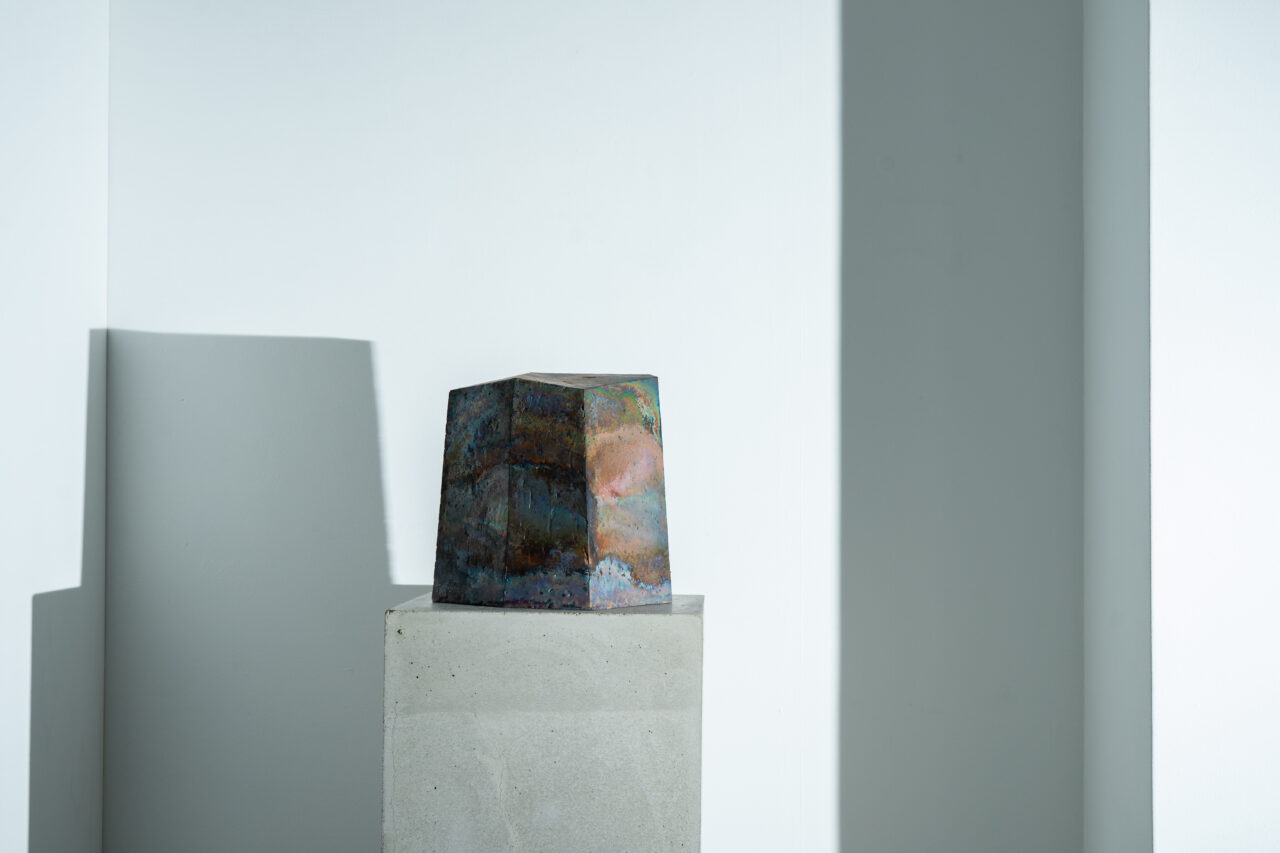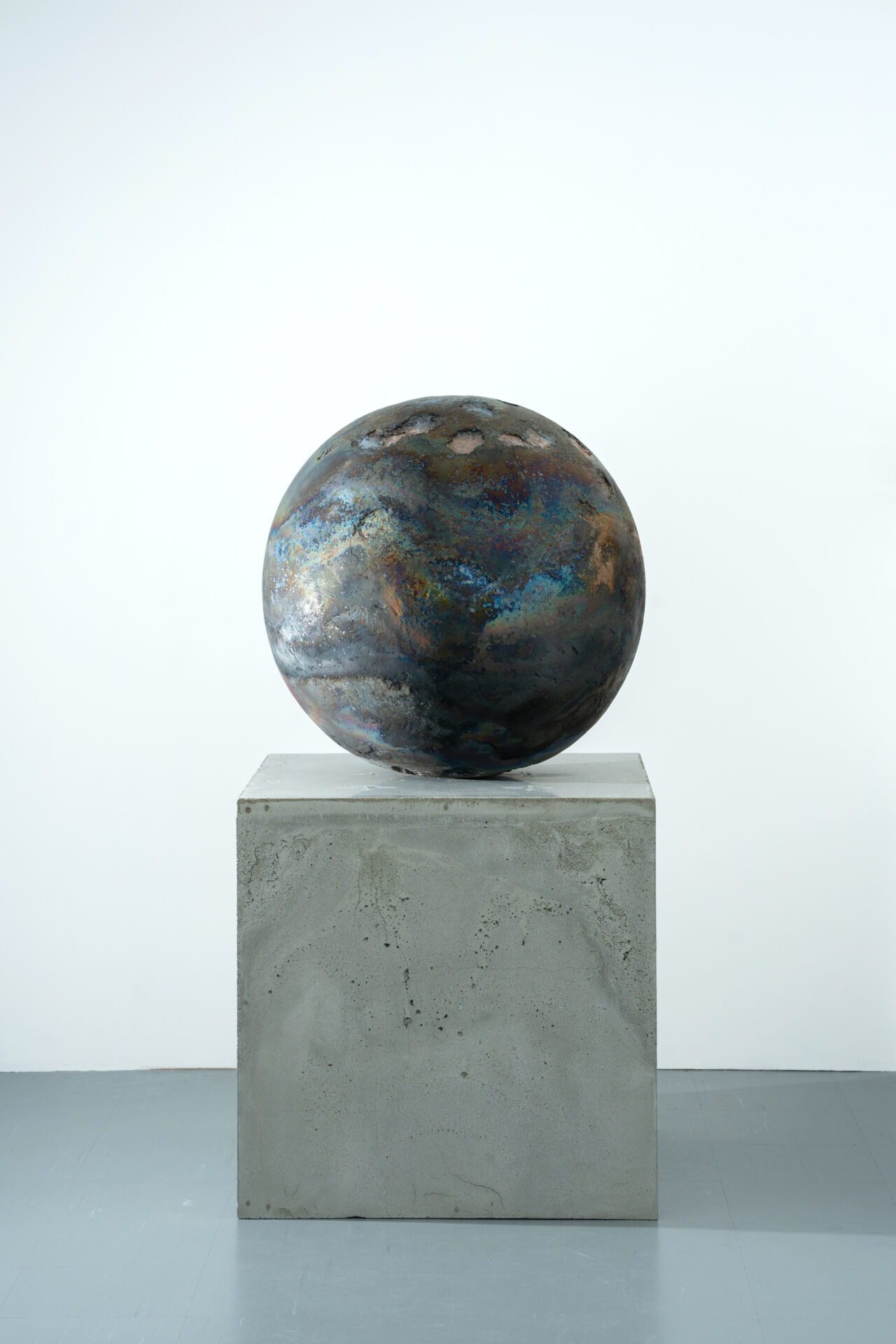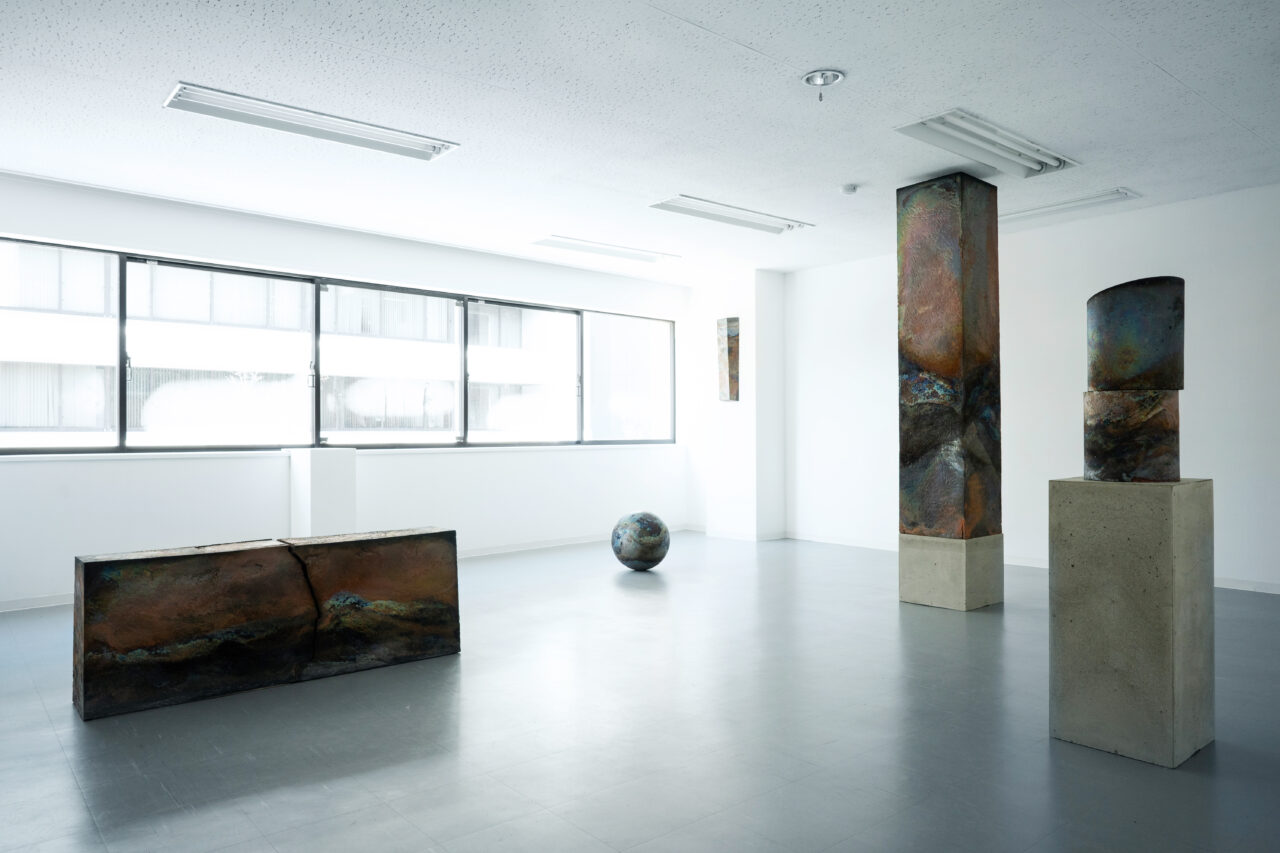 TOMONARI HASHIMOTO
Exhibition
Gallery o2 
Inoue Bldg. 4th floor
5-12 Minamicho Kanazawa, 920-0919, Ishikawa
Kanazawa, Japan