TOMONARI HASHIMOTO STUDIO VISIT
In Situ In The Famed Ceramic Region Shigaraki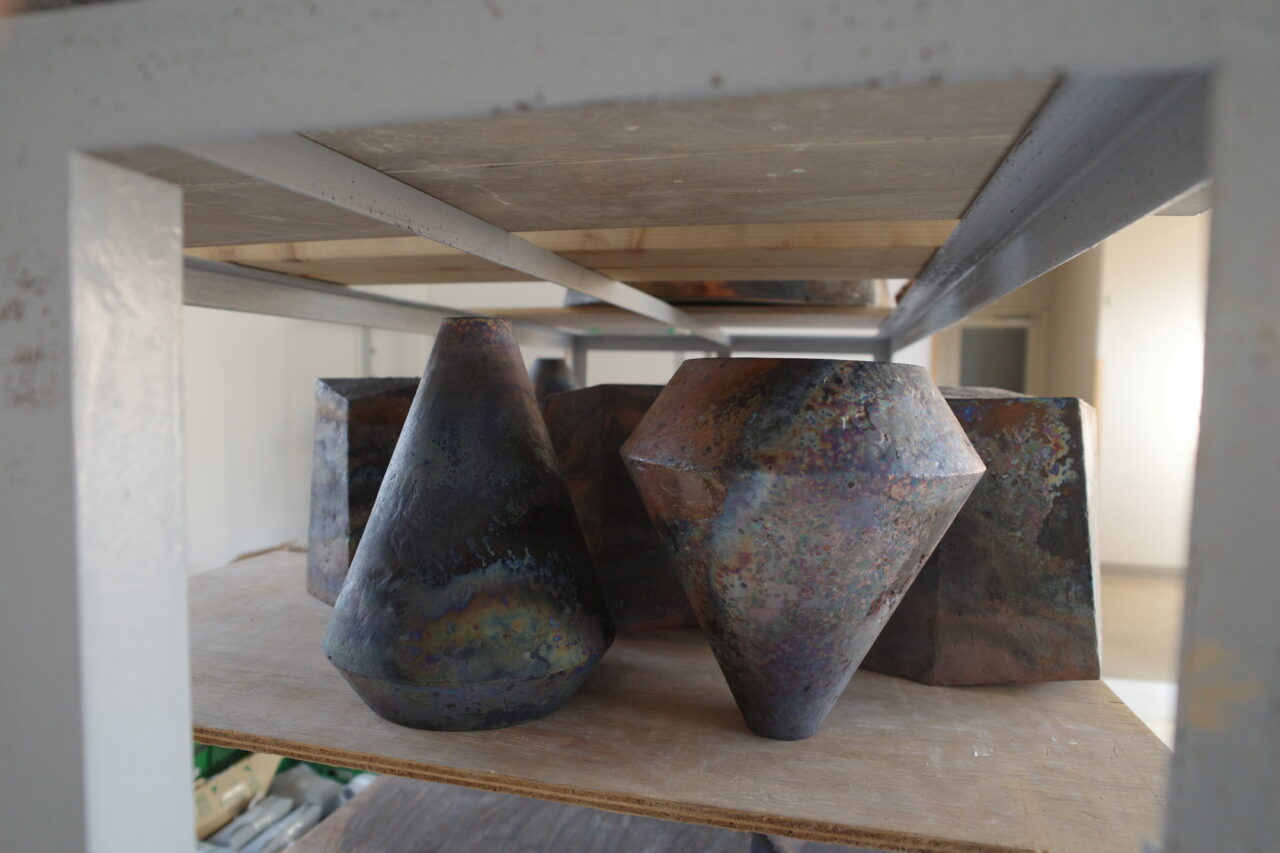 Visiting ceramic artist Tomonari Hashimoto at his studio at the Shigaraki Pottery Village at the foot of Mt. Shigaraki requires a number of train rides paired with a brisk walk to what feels like Japan's deep countryside. There are no buildings around, just single-storey houses and grass fields before the dense surrounding forest. Only an hour or so away from Kyoto, the region is best known as a historic area for pottery and ceramics, where many practicing artists reside for the abundance in facilities and materials.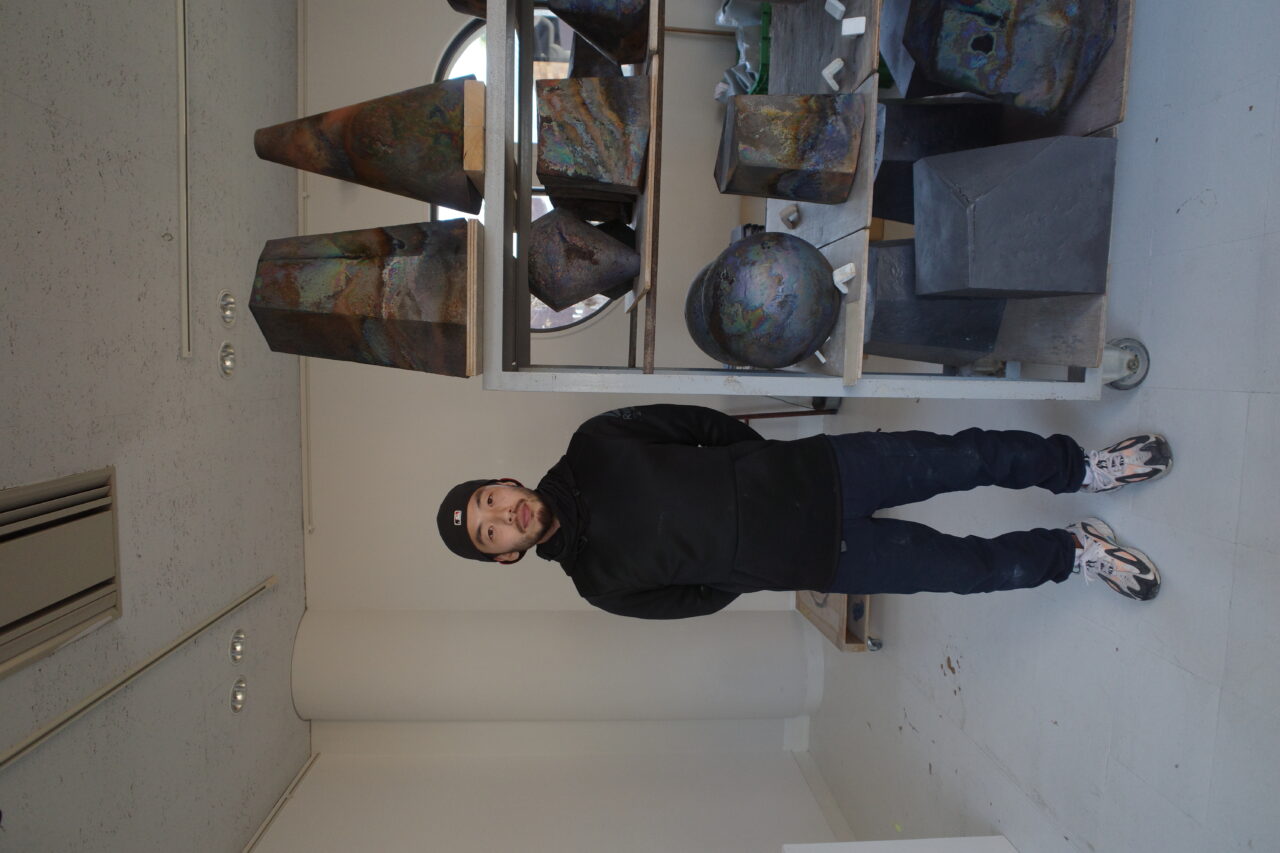 Walking past a plethora of ceramic Shigaraki tanuki ware — figures of a raccoon dog, a beloved icon of Japan — statues and wholesale pottery stores, we finally reach the Shigaraki Pottery Village. It is a fascinating complex for both emerging and established artists, utilising some of Japan's most oldest kilns and furnaces on site. Facilitating both permanent studios and residencies, the site has hosted some of the worlds most famed ceramic artists. Hashimoto kindly greets us at the entrance and shows us through his studio and the complex's grounds. On this particular visit, I am accompanied by Kyoto insider Sara Aiko of Curated Kyoto — the three of us mentioning the surprisingly warm weather during a Japanese mid-November autumn day.
Hashimoto is one of Japan's most exciting contemporary artists, trained in ceramics, his unique approach and contemporary context catapults him into an exciting trajectory. Upon first impressions, his artworks of ceramics seem to reflect a curious mix of oxidised or rusted metal. It's burnt orange, black and chrome variation and rough texture makes it hard to pinpoint that it is, in fact, ceramic. Alongside a multi-layered firing process, it is buckwheat shells, not more commonly rice, that are a key ingredient in his firing process. This tsuchi effect from Hashimoto's unique fire-pit technique is an identifiable signature style for the young artist, whilst his choice of using Seto Yaki (a type of pottery produced in Aichi prefecture) relates back to the material's resilience when creating his large works.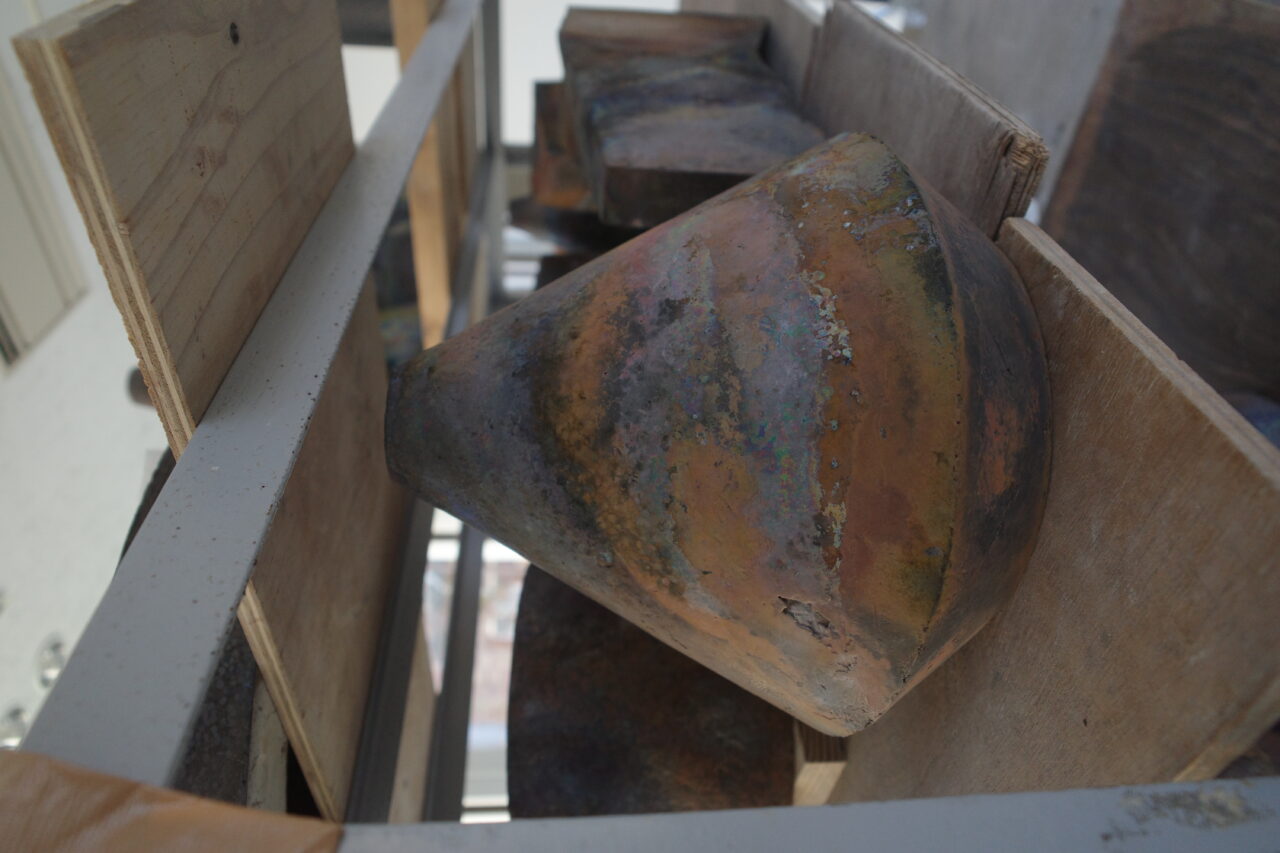 Born in Wakayama Prefecture in 1990, Hashimoto is part of a new generation of ceramic artists that are challenging traditions and typical pathways with new techniques and experimentations in material, form and aesthetics. His works are unassumingly rigorous and unique with a multi-layered complexity. Shaping everything by hand, even Hashimoto's most perfectly rounded works look as though their precision was done solely by machine. Their large scale is even more surprising, as they vary from 30cm up to two metres high as his largest piece to date. The process is arduous and labour-intensive —in total one piece can take up to 8 hours to produce.
We continue to walk through the Shigaraki Pottery Village grounds, greeting other residing artists such as En Iwamura and Masaomi Yasunaga— all utilising the generously large and rare on-site kilns and firing facilities.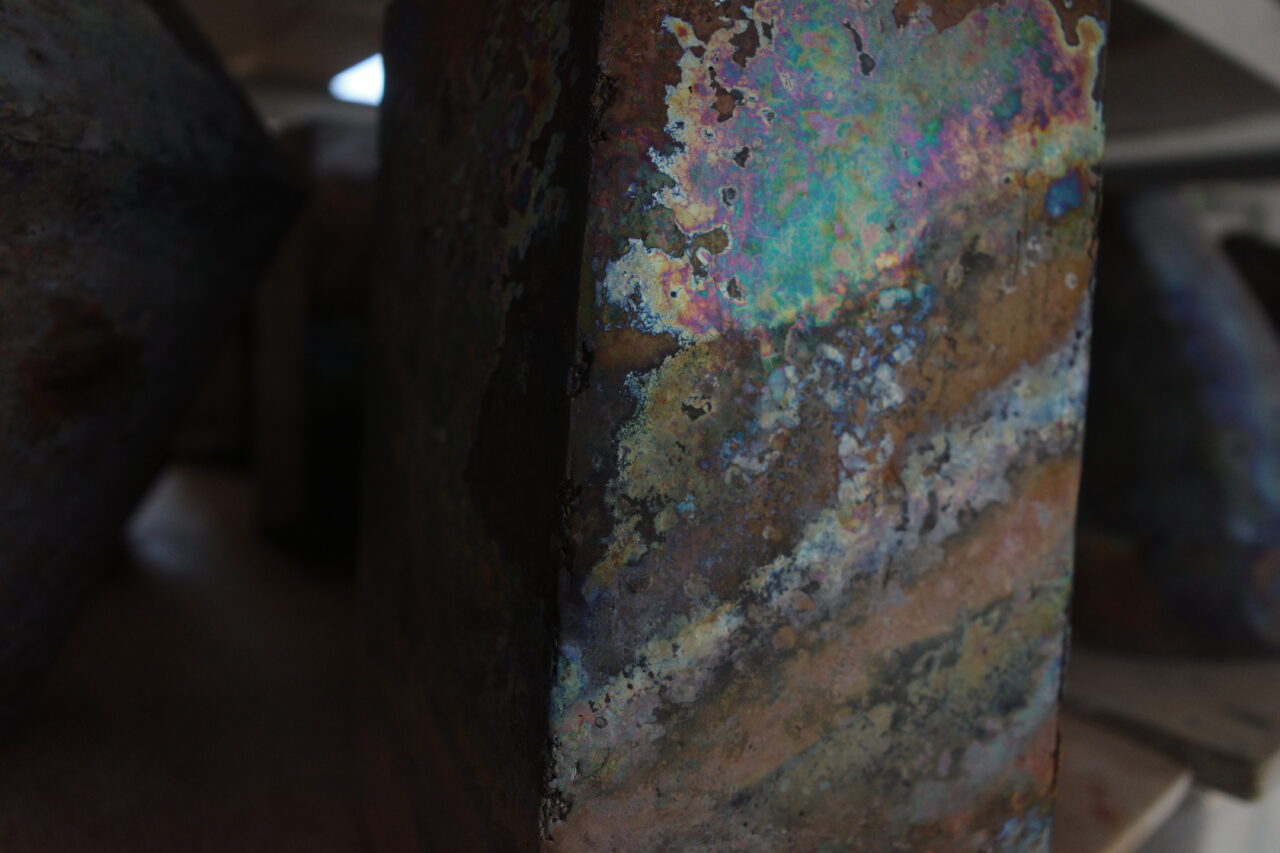 Hashimoto's background includes a Bachelor degree at Kyoto University of and completing a Masters Doctorate in Kanazawa. He heavily credits his porcelain sensei teacher Hiromi Itabashi who taught him raku (Japanese pottery specifically used in traditional Japanese tea ceremonies) a renowned art form that remains Japan's most sought-after style of ceramics, notably for reflecting wabi-sabi aesthetics. From these foundations, Hashimoto notes that sensei Itabashi planted the seeds for his direction in pottery.
Hashimoto' notes direct influence by contemporary artists such as Richard Serra, Isamu Noguchi to Anish Kapoor. Yet a greater source of influence was also more closer to home. Hashimoto explains, "My father was a sculptor using earth and soil, so he was constantly shaping and forming things." From his sculptor father he learnt the skill of shaping, and from his former part time job at a soba restaurant it was there that he discovered the use of buckwheat shells in his firing process that would characterise his works' original texture, colour and form. In 2019, his LOEWE Craft Prize Finalist further garnered the attention of a wide and growing international audience for the 30-year-old young artist.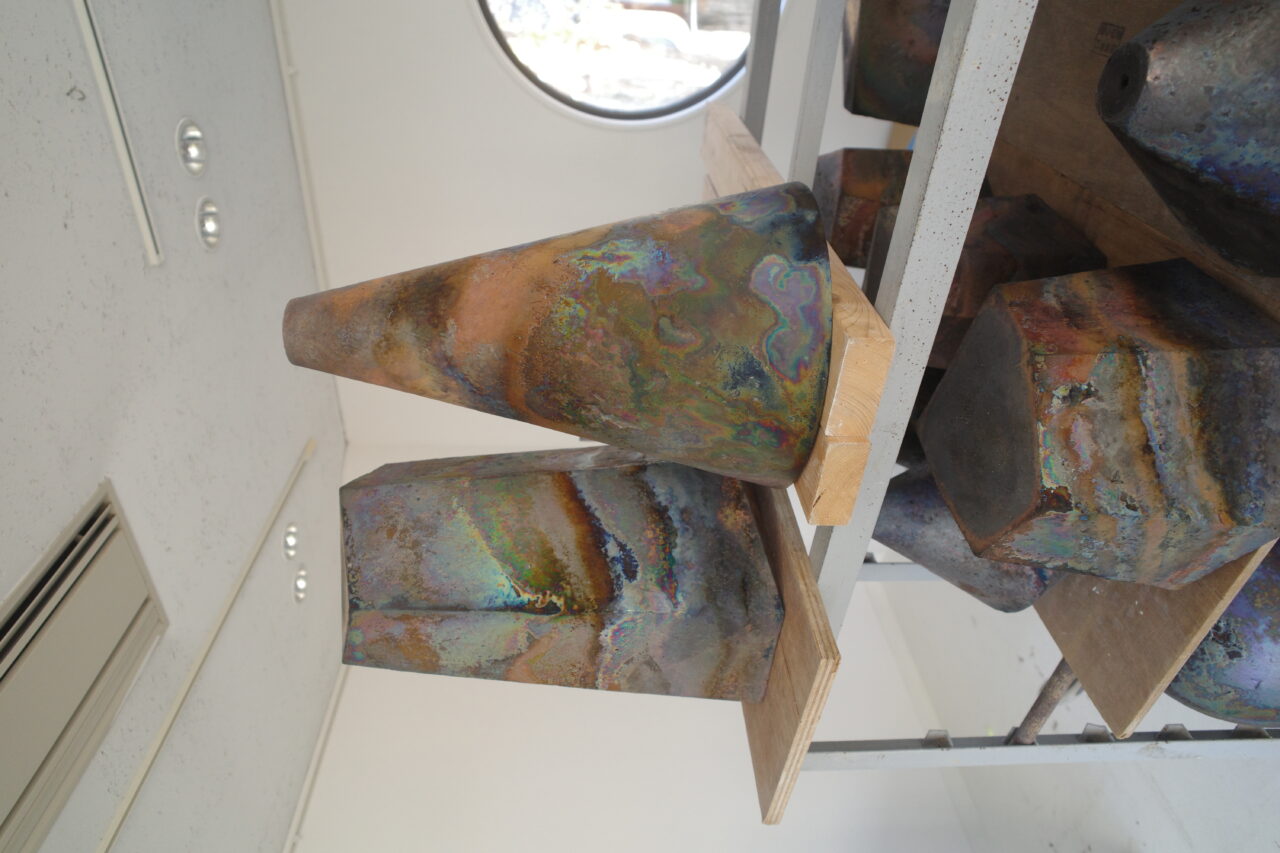 As the light changes from morning to dusk, so does the atmosphere, and colour of the works – akin to our never-ending cosmos. Titles for his works include Red Moon, A Dream Of The Night, Introspection are no coincidence — the young artist wants to inspire a moment of introspection outside of the superficial influences of the world, and reflect on existence and the essence of what matters. This depth and resilience, just like the young artist himself.