TOM SACHS TEA CEREMONY
The American Contemporary Artist Reimagines The Japanese Way Of Tea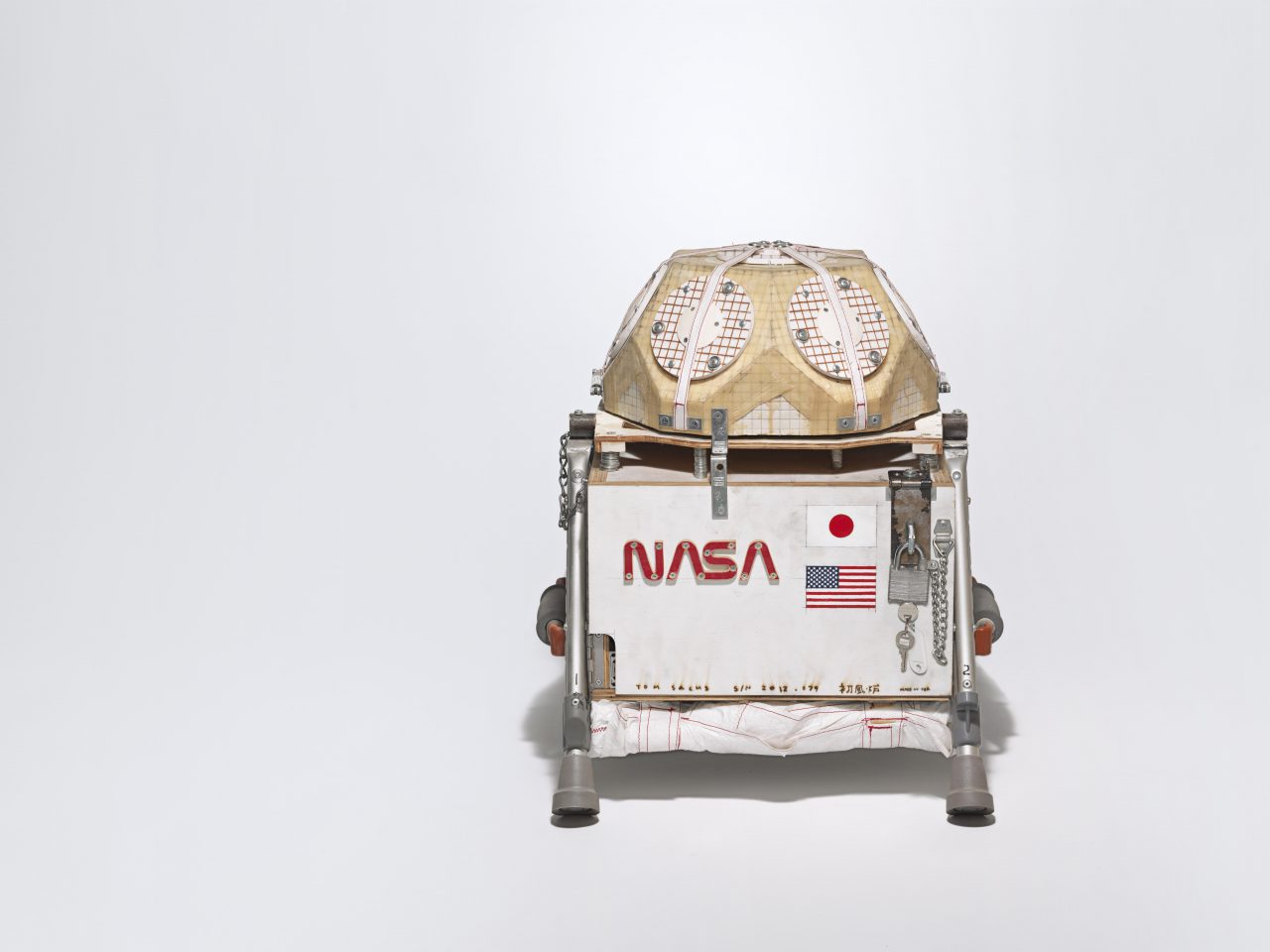 Following a monumental presentation at the Noguchi Museum in New York in 2016 (celebrating the museum's 30th anniversary) and two following additional shows in the US, American artist Tom Sachs brings his Tea Ceremony back to its Japanese origins at the Tokyo Opera City Art Gallery.
Tom Sachs presents what is perhaps the most fascinating reinterpretation of traditional Japanese rituals and daily objects from both a contemporary artist's perspective and an American point of view. Although Sachs' work often reimagines the functionalism and existing preconceptions of an action or object, here he truly executes a deconstruction of the chanoyu (traditional Japanese Tea Ceremony) and it's performative execution; exploring elements of wabi sabi to the practices' origins from the early 9th century.
In Tea Ceremony, Sachs reinterprets the ritual of the Japanese tea ceremony, and the art of it's performance (temae) creating a convergence of both Western and Asian worlds. Sachs presents his meticulously and immaculately-constructed DIY aesthetic, where everything perfectly works, as he reflects the do-it-yourself hand-crafted culture in a contemporary art context. Although tongue-in-cheek, Sachs' response is respectfully-approached and professionally-constructed; perhaps as precisely as a Japanese traditional sukiya carpenter might have done. This is where Sachs contemporary art – that borders both fine art and pop art – really shines.
In the gallery we find a site-specific geodesic dome hosting the 2016 exhibition video accompanied by Sachs' NASA audience chairs, followed a resin-coated plywood Japanese koi fish pond, a hand cleansing area that features a Purell hand sanitiser, to a traditional outdoor lantern created from plywood, cardboard featuring a plastic jar of crunchy peanut butter placed at the top.
In the purpose-built tatami-floored chashitsu room, Sachs recreates the structure not in its traditional timber but from cardboard and plywood painted in construction-like red and white stripes. Inside, an appropriated wall hanging (usually of tea master and founder Sen no Rikyū) is replaced by an image of American boxer Muhammad Ali. Where a handmade wagashi Japanese sweet and hand-whisked matcha green tea would be served, he presents a wheat cracker with peanut butter, or an Oreo, or a Yoga Pez dispenser. Furthermore, presenting the green tea whisked by a battery-motorised whisk fixated into the bamboo tea whisk. Both practical and curiously playful, one can't help but ponder if Sach's appropriation is a reflection on western differences; non-laborious culture, complacency, and subconscious influences of celebrity and branding.
Nevertheless, Sachs simply presents another way to view and execute established rituals in a new light. Look closely, whether for amusement or art, Sachs has reimagined the way you previously preconceived things.