TEAM LAB BORDERLESS
The Digital Art Collective's Innovative and Interactive Art Experience Now Open In Tokyo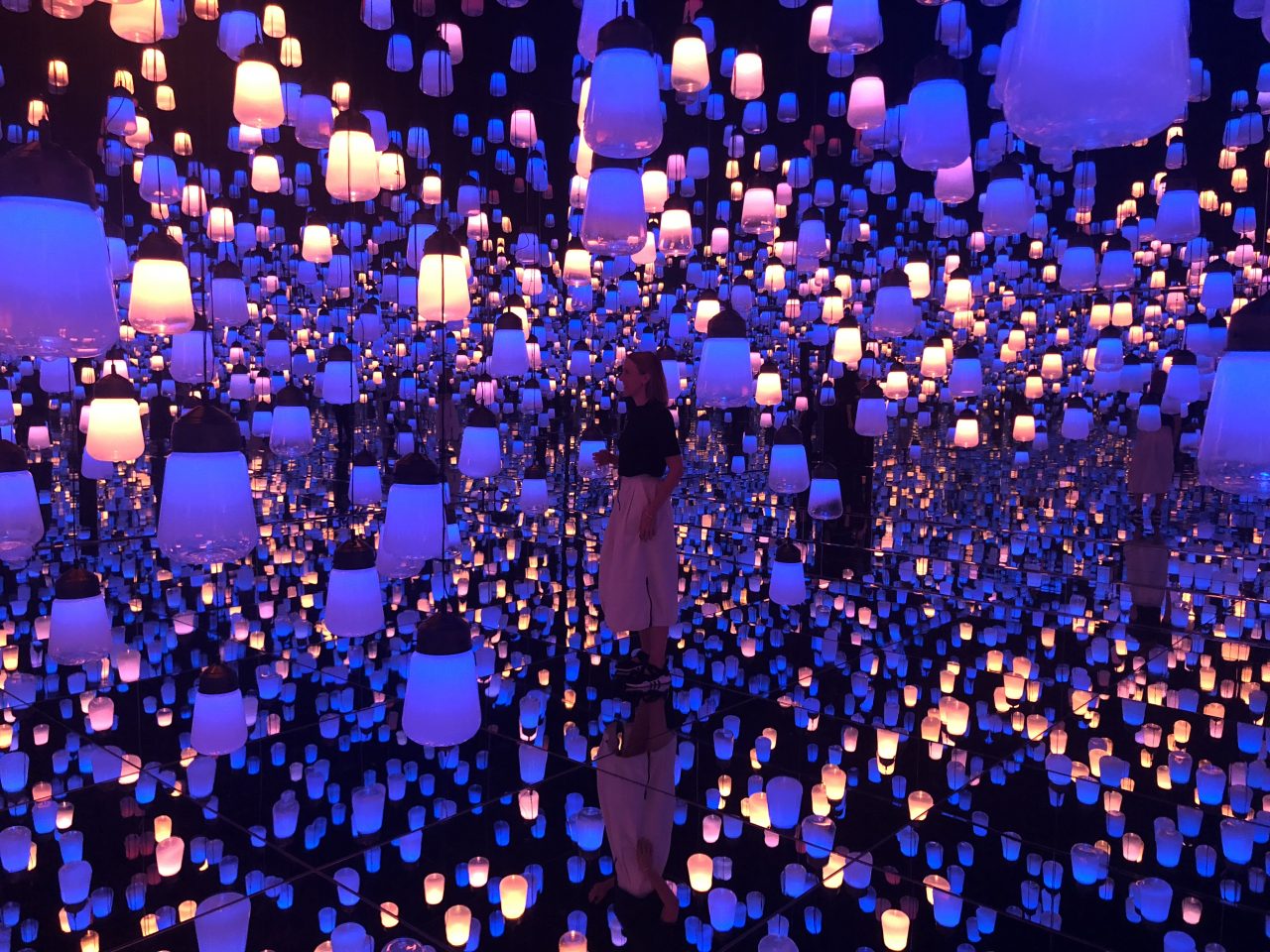 A Japanese Digital Art Collective is completely reimagining the way we experienced space and art. Enter the interactive and innovative world of teamLab, an artist collaborative and  interdisciplinary creative group established in 2001 as self-proclaimed "ultra-technologists" whose collaborative practice seeks to navigate the confluence of art, science, technology, design and the natural world. Comprised of over 100 persons, the group remains largely anonymous due to it's size and collaborative output, with specialists such as artists, programmers, engineers, CG animators, mathematicians and architects forming the team at teamLab, now with three offices found globally, in Tokyo, Shanghai and Singapore.
Their current public, and permanent offering, is found in Tokyo's Odaiba. Titled Borderless, it is the world's first digital art museum championing art as experience. Transforming over 10,000 square metres of space, the exhibition presents 45 different experiential installation works as light sculptures and transcending boundaries of art and technology, with technologies that combine computer programming, calculated projections, LED lights and sound composition by Hideaki Takahashi.
Although the works are mostly inspired by our irreproducible nature, it does explore the possibilities of experiential, democratic art.In their room "Forest Of Resonating Lamps", the glowing bulbs are not the world of Yayoi Kusama, teamLab's suspended Murano glass lamps equipped with LED lights and sensors changing colour with human interaction; merging material design and digital art. Whereas 'The Way Of The Sea' reimagines the unpredictable flow of a shoal of fish, changing colour dependent on a visitors clothing. Although it is almost unnatural to experience nature without its smell or organic atmosphere, it is still an incredible feat of computer programming in today's generation and undoubtedly why everyone is so equally enthralled by it.