STANLEY KUBRICK
The Filmmaker's Incomparable Contribution to the Art Form of Filmmaking, On Display at The Design Museum London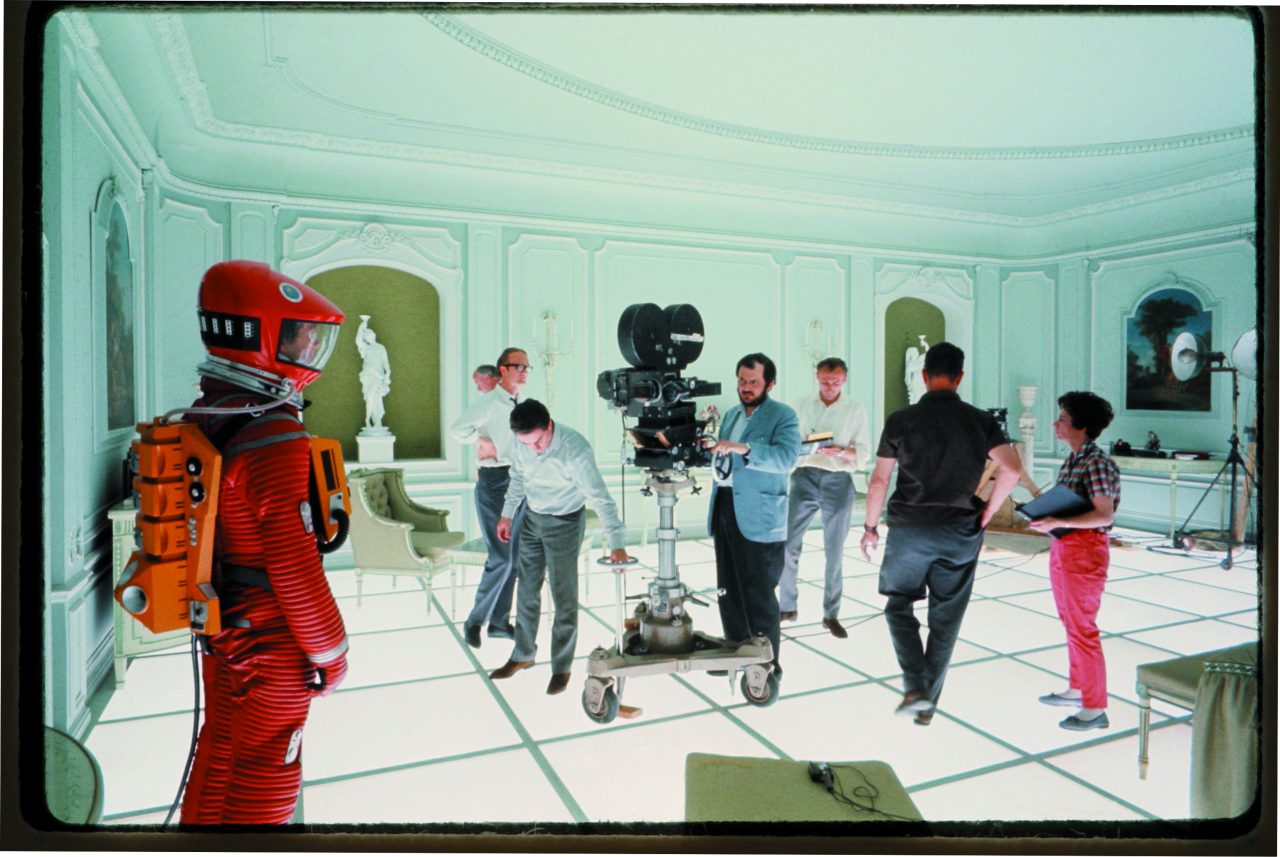 The Design Museum in London presents STANLEY KUBRICK: The Exhibition: a dense visual exploration into the filmmakers incredible contribution to cinema and the art of filmmaking.
Kubrick's creative design process is exposed through collated objects from his years of work, and his ground-breaking films such as 2001: A Space Odyssey, Eyes Wide Shut, A Clockwork Orange, Full Metal Jacket and The Shining.
No other filmmaker to this day has pushed the possibilities of filmmaking to such an extent as Kubrick, whom created genre-defying worlds through a completely unique vision. Kubrick's renowned 'one-point perspective' was a key attribute (where all horizontal lines in your frame are extended infinitely then disappear into a point at the centre of the frame) as was his incredible use of light, pushing the boundaries of cinematography (for instance in Barry Lyndon which used only natural or candlelight to create the mesmerising colour palette).
The exhibition has been touring international cities for many years, and now Londoners get a chance to see the remarkable collation of Kubrick props, notes, artefacts – and at their own pace too. The exhibition is dense. We've visited the Kubrick archive at the University of the Arts London in Elephant and Castle numerous times but it's indeed workto search through folders with labels only indicating their location in the archive. One could spend hours under the fluorescent lights sifting through specific archive boxes of his collated notes on distribution, commissioned artworks and production strategies. 
Over 700 objects, interviews, letters and photographs are presented in the exhibition. A detailed model of the Centrifuge-set is presented, which Kubrick had developed for 2001: A Space Odyssey to figure out how he would create actors 'walking' in the no-gravity spaceship. Film props are plentiful, with the Born-to-Kill helmet worn by Private Joker in Full Metal Jacket on display. Costumes designed by A Clockwork Orange and Barry Lyndon are on display and in the exhibition context it is easy to see that Kubrick collaborated with the decade's key designers and artists. Works by designers Hardy Amies, Saul Bass, Milena Canonero and Ken Adam are presented alongside art and photography from Diane Arbus, Allen Jones and Don McCullin. Kubrick also commissioned legendary designer Saul Bass to create artwork for The Shining, with the design proposals exhibited and accompanied by notes and feedback from Kubrick: "not compact enough" and "hard to read, even at this size". Ultimately rejected by the filmmaker and unused, the exposed collaborative process is however what is most compelling.
The Stanley Kubrick: The Exhibition has curated extremely well, with the most interesting papers showcased with informative explanations set out in categories. Presented through each of his remarkable films, visitors can understand more about Kubrick the artist through the exhibition and his (still) completely individual approach to filmmaking.
∆