LORNA SIMPSON
THE RENOWNED AMERICAN ARTIST JUDGES THE INAUGURAL BALTIC ARTISTS' ARTIST AWARD, HIGHLIGHTING YOUNG ARTIST ERIC N. MACK AND HIS WORK.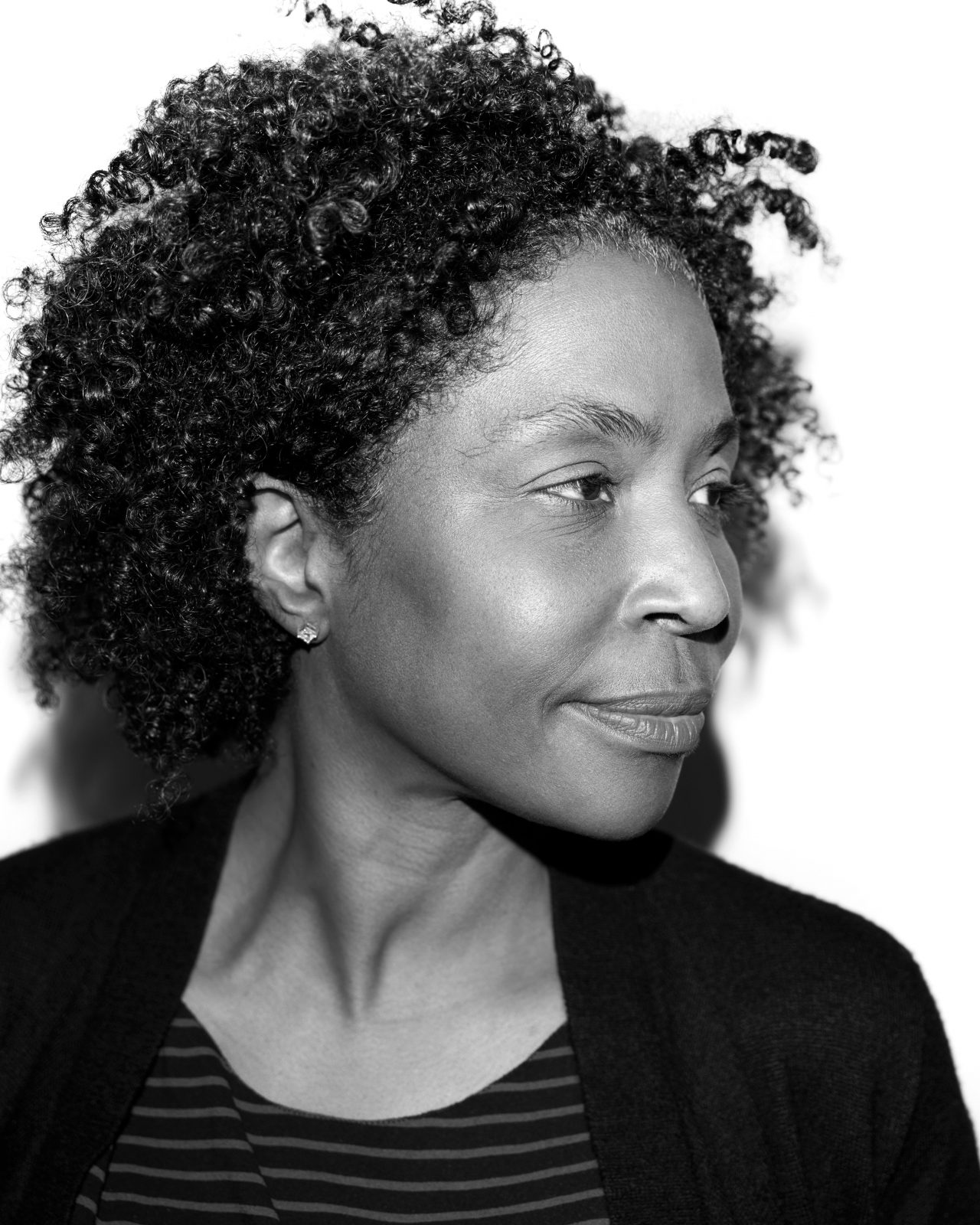 It's been a busy summer for artist Lorna Simpson who has been travelling across Europe with her daughter Zora – visiting Switzerland for Art Basel, Italy for the 57th Venice Biennale and London for the obligatory Tate Modern visit and catch-up with friends British-Ghanaian artist Lynette Yiadom-Boakye, Studio Harlem museum director Thelma Golden and fashion designer/curator Duro Olowu. Currently based in New York, Simpson's travels also brought her to Gateshead in the North East of England, for the BALTIC Centre for Contemporary Art – the UK's largest dedicated contemporary art museum.
As part of a group of artist judges for the first ever BALTIC Artists' Awards, Simpson played a pivotal role in the museum's latest seminal exhibition of new works. The BALTIC Artists' Awards 2017 is the first worldwide art award to be judged solely by artists, with the major new international award enabling young artists the opportunity to exhibit in a museum context.
Simpson, along with her peers, international contemporary artists Monica Bonvicini, Mike Nelson and Pedro Cabrita Reis, each selected an emerging artist whose work they strongly believed in to receive the ground-breaking award. The recipients each received £25,000 to create new work, a £5,000 artist fee, and a 13-week exhibition at the BALTIC – an opportunity to showcase their work via a platform which is almost impossible for younger artists. With Pedro Cabrita Reis selecting Guadalajara-based sculpture artist Jose Dávila, Monica Bonvicini selecting Vienna-based artist Toni Schmale (who began her studies of the visual arts after a career as a professional athlete) and Mike Nelson selecting 27-year old Chinese artist Shen Xin, Simpson selected Eric N. Mack – the New York-based artist fuelled by a love of fashion, form, and material. Each working across a diverse range of media, the artists worked together with the BALTIC's curators on the exhibition on view for three months, until the 1st of October.
Simpson has her own ties with the BALTIC Centre for Contemporary Art, who in 2014 held a retrospective exhibition of her works from the past thirty years as part of a travelling show from the Jeu de Paume in Paris, so it seemed fitting that the Brooklyn native be invited by the BALTIC to provide her expertise and mentorship. In the past Simpson has been a recipient of the National Endowment for the Arts, Arts Management Fellowship Award, The Whitney Museum of American Art Award and most notably was the first African-American female artist to exhibit at the Venice Biennale in 1990. Having studied photography at the New York School of Visual Arts before graduating with her MFA from the University of California, San Diego in 1985, Simpson's work often tackles issues surrounding race, class, gender and sexuality. She has gone on to exhibit her collages, photo-texts, paintings, installations and sculptures in galleries, museums and art-fairs worldwide; including Salon 94 in New York, The Walker Art Centre in Minnesota and Documenta XI in Kassel, Germany.
We caught up with Lorna Simpson to discuss how she first came across her BALTIC Artists' Award nominee Eric N. Mack and his work, in addition to her latest Hauser and Wirth gallery representation.
With a remarkably honest and passionate artist like Simpson, her purely original works challenge the complexities of society via an open dialogue insistent on reviewing existing structures within an out-dated framework. Through this approach alone Simpson is more than an ideal mentor for emerging artists, enabling and empowering the next generation.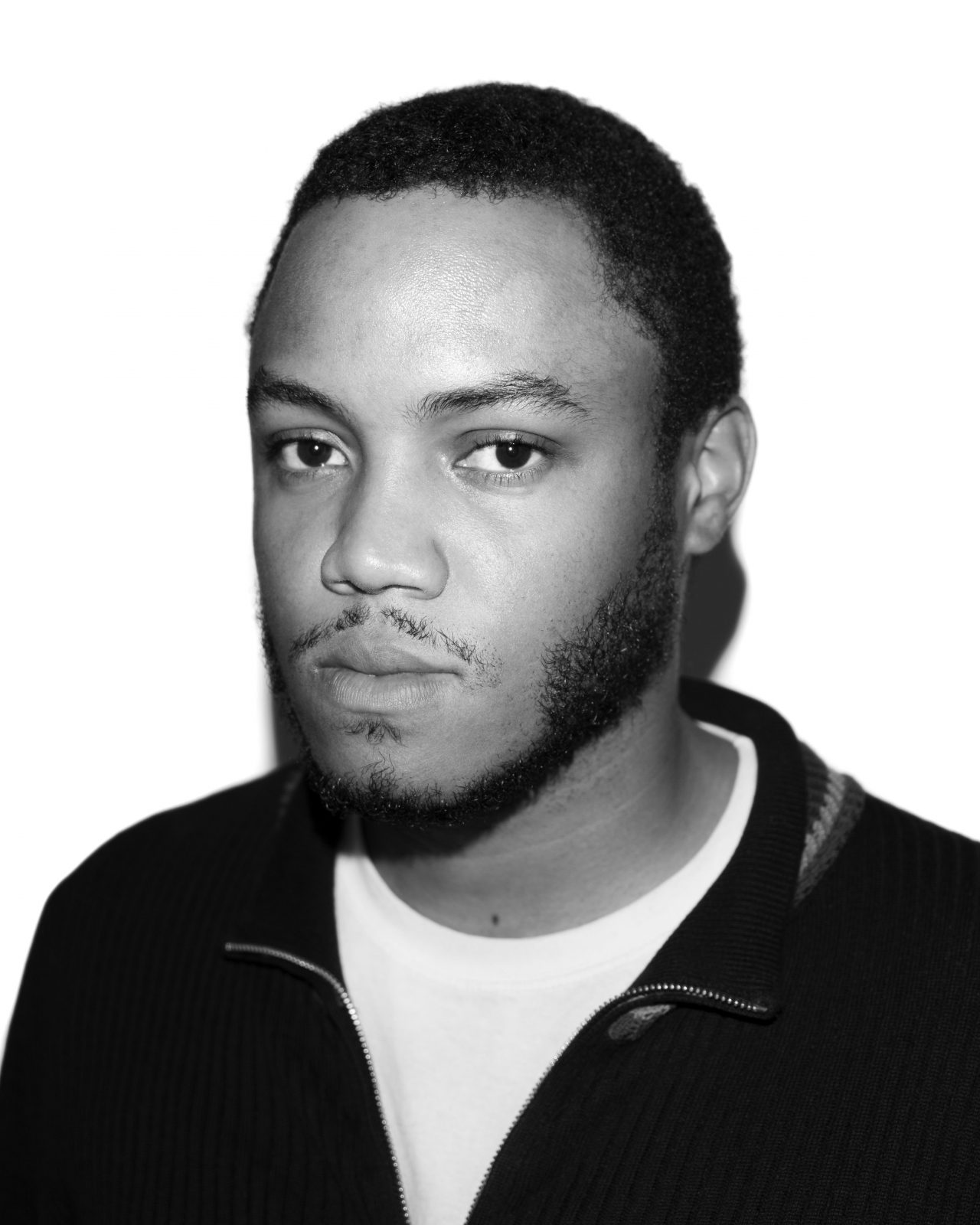 When did you first meet Eric N. Mack and what drew you to his work?
To be honest I can't remember, but it was probably at the Studio Museum in Harlem event where I first saw his work. I don't remember meeting him at all, but I remember his works. Although it's great to meet people in person, sometimes it's really the work that captivates me, because as an artist myself I don't always have the opportunity to meet the artist. When I was asked by the BALTIC to nominate a younger artist, I thought of whose work would benefit from this kind of spectacular institutional structure – meaning the actual space itself, the curatorial staff and their logistical structure. I thought of what would create this interesting link to what they would do next, and what they would do with this unique opportunity. For me, Eric's work really, really, stood out amongst the number of young artists whose work I might know, or know personally – and actually we really didn't know each other that well. From seeing his work at the Studio Museum, I really just followed his work as we all do, at certain times online and just thinking about where he was at as an artist. With the BALTIC nomination, I just knew this would be an amazing opportunity for him as an artist.
Having exhibited yourself at the BALTIC Centre for Contemporary Art in 2014, what conversation do you think Eric N. Mack's works have within the space?
There's two things; In terms of Eric's work which involves collage, painting and found objects, the assembly of these either by re-configuring them in a kind of intermixing, like a collage or sewing, but also stitching and situating pieces together that given the space here at the BALTIC would be if you think of individual pieces as entities, a way to kind of create a stage for them where they would be in conversation with one another without the limitation of ceiling height and kind of being able to step back at pieces.
From my own opportunity at the BALTIC there was one particular piece called 'Momentum' which is a video piece. The installation of this with the assistance of Laurence Sillars and the installation team completely reconfigured the work and so it became a double projection as to previously where it had been shown as a single projection. The way that this looked in the space was just incredible, and it has become the way we will show this piece from now on.
It was really key for me not so much to think about people in terms of their career or if they would be ready for this and would the work quote on quote look good here, it was more the pragmatics in terms of the way that he works and again the way the institutions belief about supporting the way that artists work, it was this kind of nexus of bringing all those things together with an artist would kind of blossom in that kind of environment which was amazing to me.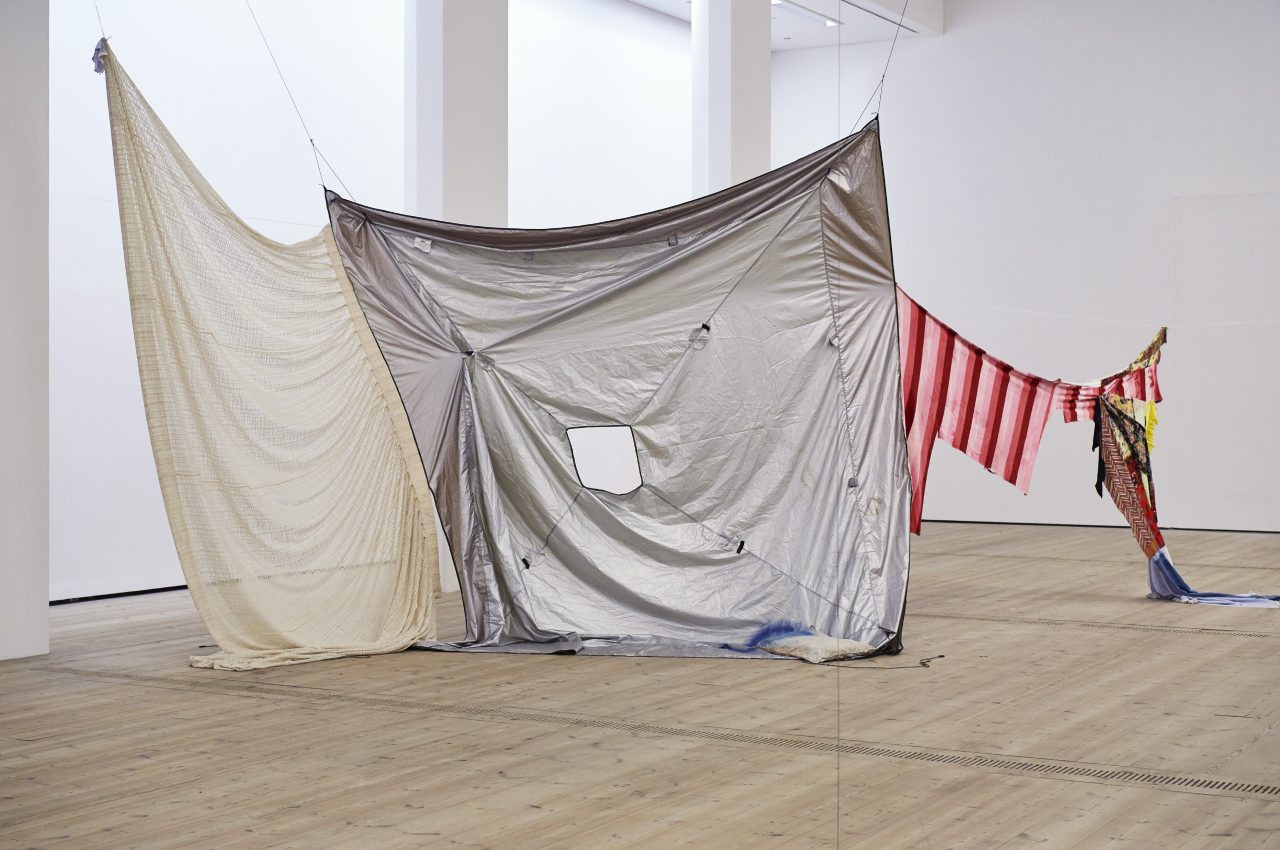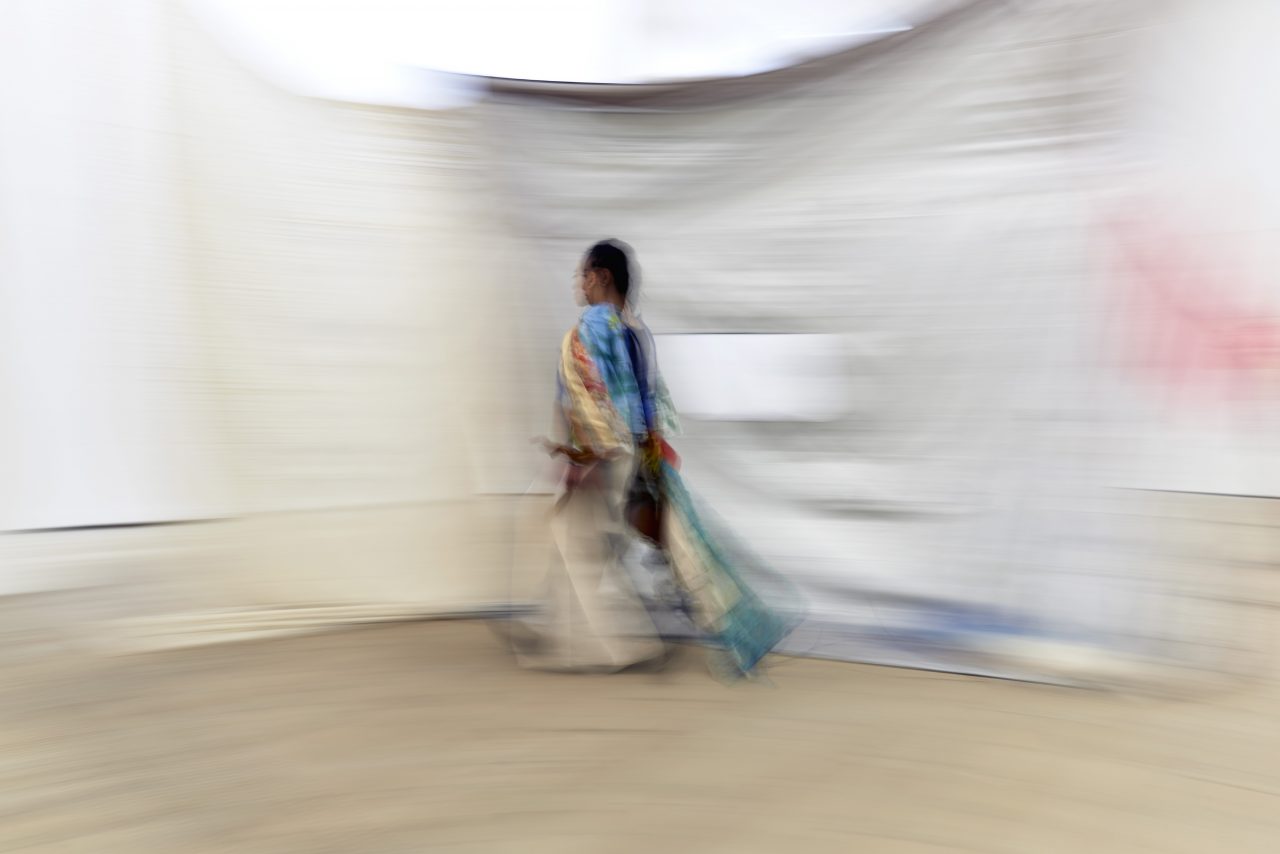 You were taught by the late conceptual artist Allan Kaprow, what are some of the ways in which you think artists can guide each other in their practice? What advice/mentoring if any, have you given to Eric N. Mack?
I mean, this was not a kind of quote, "well here's this opportunity Eric and go for it". He was shocked that I even knew about his work and had an appreciation, I had never voiced that to him personally.
I think the thing of mentoring is particularly different if you are in a university, undergraduate school or graduate school in that there is a kind of level of back and forth in mentoring someone while they are in the process of making work. That itself to me is artificial because there is this kind of, ok so I have a review that's due in two weeks and I showed four weeks ago, so there's a kind of false level of production in showing, that doesn't really correspond to making work outside of that context.
For me, in terms of Erick's work and certainly in thinking of him as more of an equal, the gift of having been awarded this and in giving this opportunity is also the gift of faith and belief in him as an artist. This is not the moment to have a conversation "so tell me about your work, what does that mean, how's that going?" I mean, I think that is kind of intrusive and so I look forward to the conversations that we will have now, in kind of getting to know him maybe more personally, and what this experience was for him as I think there's a kind of private conversation between ones self after a show you know, where you take a moment to take in what ones done and ask objectively how does this feel? So I think it's important for him to have that opportunity and then have that conversation.
How do you think opportunities for young black artists are changing in the art world today?
Well there's a difference between the United States, Europe and the U.K.  As an American artist, in terms of funding and public and educational programs to involve communities and children there isn't so much of an opportunity for the artist.  The way those opportunities through the function and mandate of a museum as a civic duty is being undermined at this moment, any kind of public funding there for the arts is being dismantled more than ever and it is more and more becoming a private mandate.
In a private mandate, that accessibility then becomes a huge question, so to me it is a multi-faceted question of how the arts supports individual artists. It is hugely important, because the ripple effect in terms of the presence of that institution in the community: how it serves that community and how it fosters growth and knowledge in those communities, when other programming, in terms of social programs around education in the arts, are being dismantled or not available.
What notable differences or changes have you noticed since you began as an artist?
I feel as an artist, or even as my education as an artist, it was a much simpler world in terms of opportunities and the cost of education. At that time there was still some programming of the arts in terms of education from grade school through to high school and at college, and different kinds of opportunities that would be available. And so I've kind of seen it go through these waves of support and enrichment to a contraction and lack of focus in the elimination of programming.
I'm maybe more well versed in terms of speaking of the United States and that there are many institutions that are very much committed to this kind of more global sense of what a museum does in its exhibition and that is being tightly held on too in this moment but I do have faith that we do live in a world that is more and more international in that way, and that certain boundaries in terms of race or gender or even boundaries in terms of borders, will change and shift in such a way that the involvement of the arts as a global conversation that we should have on a local level as well as an international level.
You have recently joined Hauser and Wirth Gallery and presented a new series of paintings at Frieze New York, could you tell us about these works? 
I have been working on paintings for the past five years, like at Okwui Enwezor's Venice Biennale a couple of years ago, I kind of debuted some painting works there, which was a unique and kind of quote on quote brave opportunity to just make something and go I don't know, lets see how that works out!
Since I work in so many different mediums and for me the older I get the more I do see a thread that goes through all these works. It is nice to have the freedom to know that it is the idea that propounds the work and not a sense of that's not what I do, because as soon I kind of entertain the idea that's not what I do, then I say to myself well why not? I kind of examine that more so I feel really fortunate that I have the career that I have, being able to make whatever I want, anytime that I want, and in any kind of medium.
Also there's a little feeling of ok, so this is interesting, and not knowing if it will be quote on quote successful, not knowing in a way not what the response will be, but more as a process as an artist. It's really fulfilling to work this way because it becomes very surprising what ideas I come up with, how to wrestle with that and the meanings of the work. And how ideas then get re-worked and re-imagined in different ways.
You mentioned to me earlier that you have a show coming up next year at Hauser and Wirth in London. Can you tell us more about that, and what else you have planned for the year?
What else? That's enough! (Laughs) I have a book of collages that's coming out with Chronicle Books somewhat around the same time – I think spring 2018. I've come off a big exhibition schedule, so it's nice actually to not have a gallery show, museum show and a whole lot of new work. I just want the opportunity to have some work that's in my studio longer than five minutes to kind of consider and to play with.
BALTIC Artists' Award 2017
Jose Dávila / Eric N. Mack / Toni Schmale / Shen Xin
30 June – 1 October 2017
BALTIC Centre for Contemporary Art 
Gateshead NE8 3BA
Writer: Leanne Petersen