IN CONVERSATION: CHRIS FALLOWS AND SOPHIA SCOTT
The South African Photographer Discusses His Work Capturing the Wonders of our Natural World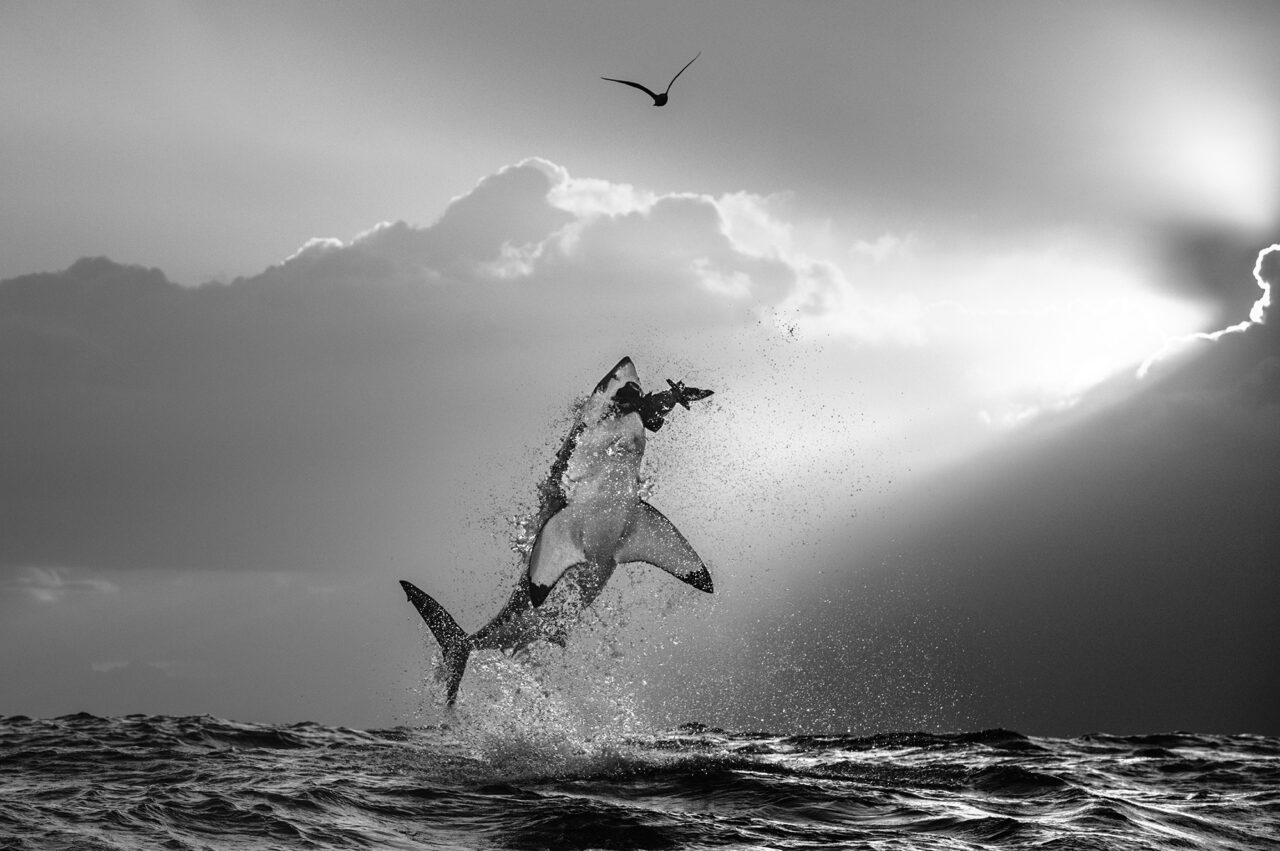 Renowned wildlife photographer Chris Fallows has spent his entire life surrounded by nature, immersing himself in wildlife.
Born in South Africa, he's spent his lifetime documenting the wonderful and wild natural world, making a career out of his passion. An authority on Great White sharks, Fallows gets intimately close with these giant wonders and predators of our ocean, visually capturing what makes them so awe-inspiring and both feared and revered. Fallows' photography dramatically frames his subjects in their natural environment and domain: the ocean. As the first person to discover and photograph the now-famous breaching Great White sharks of Seal Island in Cape Town South Africa, his dedication to his craft is undeniable. 
Equally spending vast amounts of time in the African bush documenting lioness packs and elephant herds, Fallows has continued his "passion to observe animals in their natural habitat whilst seeking out what makes each species so spectacular". Photographing key moments for BBC Wildlife, TIME, National Geographic, his photography is no stranger to their covers. Also hosting programs on Planet Earth, the Discovery Channel and BBC Wildlife, Fallows' decades of experience is shared through imagery, inspiring the young and old to protect our planet.
For our In Conversation series, documentary filmmaker and founder of GROUNDTRUTH Global, Sophia Scott speaks to Fallows about his profession, passions and most memorable experiences. 
With a shared love of the natural world and united experiences living and working in Africa, Fallows and Scott discuss dangerous encounters in Masaai Mara and close calls with Great White's. 
Through both Fallows' photography and Scott's documentary filmwork and design, they communicate the poetry of our world and also highlight the large challenges it faces due to human impact. Together they reminder us all about the serious impact of climate change, and to protect our surrounding environment as what makes it is so breath-taking is what can so easily disappear.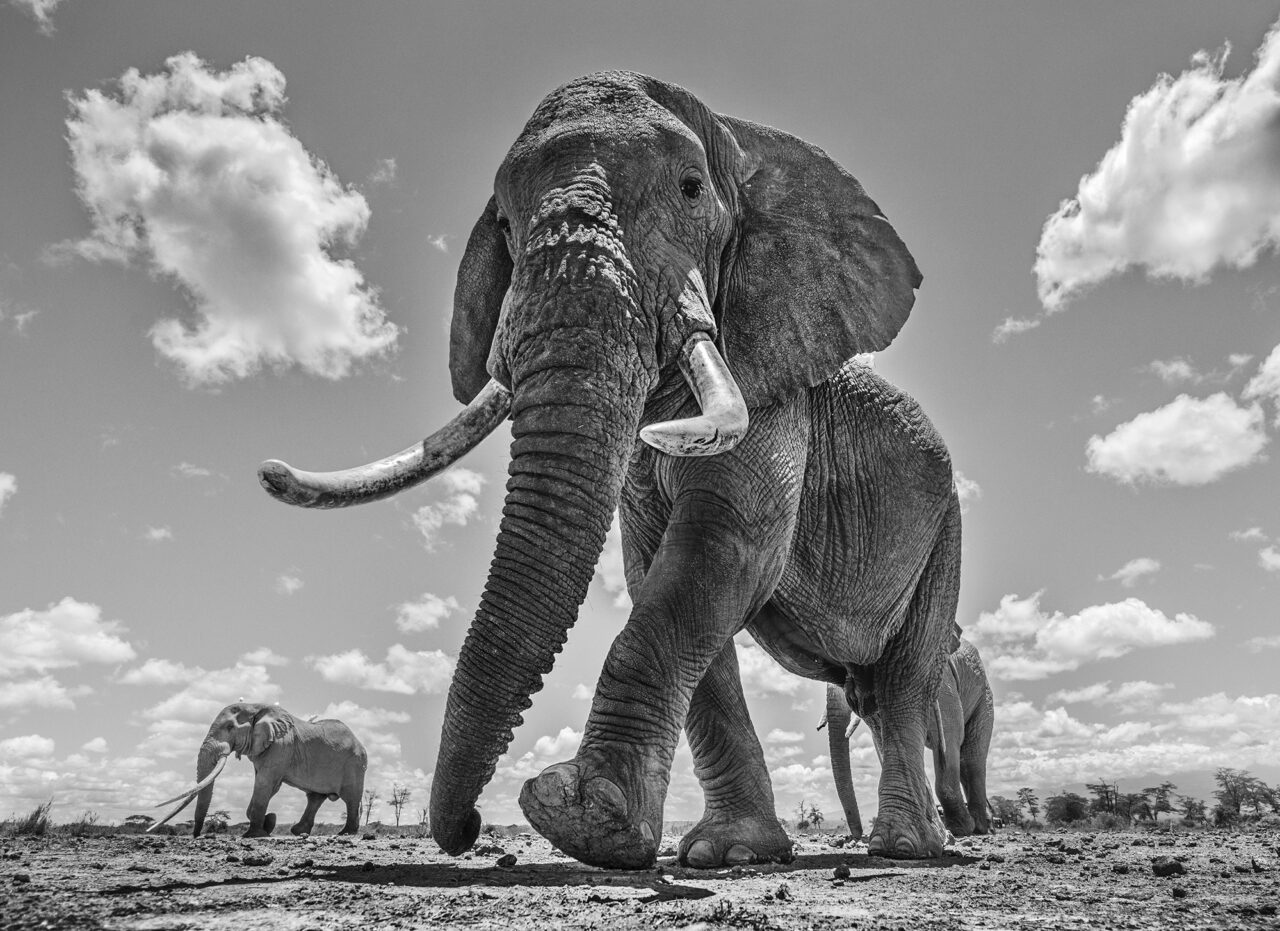 SOPHIA SCOTT: It's been so great to show GROUNDTROUGH alongside your beautiful photography at the Saatchi Gallery. For us at GROUNDTRUTH it's so important to work with like-minded people and cross pollinate between different sectors. Knowing that, these oceans and Great White sharks your photographs capture need so much more protection from harmful substances like plastic, we really feel determined to make useful products out of plastic waste, trying to clean up some of the mess we humans make and telling a great story at the same time. For those unfamiliar with your photography work, can you tell us a little bit more about yourself?
CHRIS FALLOWS: I'm 48 years young, born and living in South Africa. I have worked with Great White sharks for over 30 years and have a huge passion for creatures of the ocean , earth and air. Together with my wonderful wife Monique we have visited all seven continents at least four times, and through our fine art wildlife photography, hope instils in viewers thereof the need to protect what is left.
To this end, our latest exhibition at the prestigious Saatchi Gallery in London was titled The 11th Hour and focused on what we have lost by way of wildlife, but also celebrated that which is left. Our work was chosen from more than 1000 artists as the winner of the sought after Startnet Global Eye Award.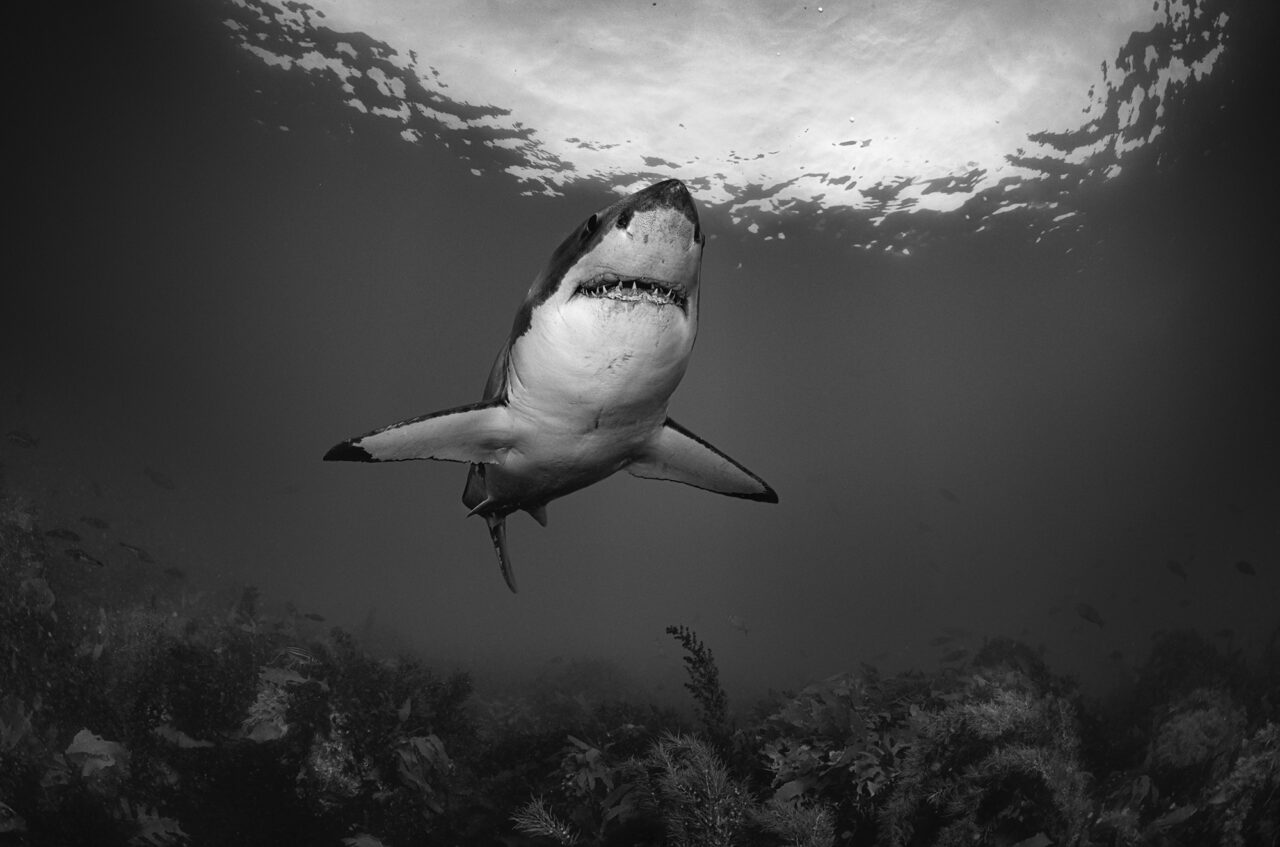 As someone with such determination and commitment to their work, spending the last 30 years with nature, what would you say defines you? 
Someone who has spent his entire life engrossed in the wild, living with nature, exploring remote places and seeing what is actually happening at the coal face.
On a day to day basis, can you tell me about what drives you to do what you do?
Passion, each and every day I want to chase the next horizon and spend as much of every living hour in the company of the planets most iconic wildlife.
Can you describe what it's like being face to face with some of nature's most iconic creatures?
Humbling that they tolerate me in their space, allow me to approach them and get intimately close. I would also be lying if I said that it is not incredibly exciting to feel so alive each time you are at the mercy of an animal that could easily kill you if it wanted to but rather just goes about its normal way of life.
I lived in Kenya for my whole 20's, working across the continent often filming harsh stories about drought, famine and wildlife loss. I've also had some difficult and dangerous encounters with angry poachers whilst out filming in the Masaai Mara but I imagine you must have had some close encounters with the wildlife you photograph….
I've had a Great White shark in a cage with me, been bumped by sharks more times than I could ever remember, been touched by an elephants trunk, smelt by cheetahs, breathed on by lions, had scorpions between my toes, puff adders in our bedroom……..the list goes on and on.
It's hard to always feel positive about the state of the world and I know I for one have dark moments, questioning if our work can and does make a difference. Do you think there is hope for nature and humans to live side by side? 
Yes there are many good examples of this and the ground swell of change to embrace protecting biodiversity is huge BUT without strong governments and leaders who do what is right for the planet and don't take short-term political decisions over long-term sustainability, the future looks bleak. The elephant in the room that nobody talks about is over population and until our numbers at the very least stabilise, I sadly believe nature will always get the short straw.
Seeing the effects of climate change right in front of your eyes through your work, what is your biggest fear for the future?
That elephants and lions don't roam the plains of Africa and Great White sharks no longer swim along our shores. Without  nature and those creatures that get us excited every time we lay our gaze upon them I truly believe the world is an empty and far poorer place.
I believe in finding positive solutions to combat climate change and conservation, that's what we try to do with GROUNDTRUTH, making premium products out of waste with a strong environmental story which hopefully gets people's attention and paves the way for more creative ideas to follow suit. What makes you hopeful for the future?
The next generation, I believe they are seeing the light, I believe they don't want to just extract and kill and would rather do things sustainably. Whether there will be anything left for them to protect is the big question?
Completely – the time really is now to not only explore but protect our wonderful natural world. Keep documenting it please!
No matter how many enlightened people there have been the message is the same.
The generation before me told me how much more there used to be, I am telling the generation under me how much more I used to see, my hope however is that the next generation will be the first generation, who through their efforts, actions and interventions, will say look how much more biodiversity we have than the generation before.
∆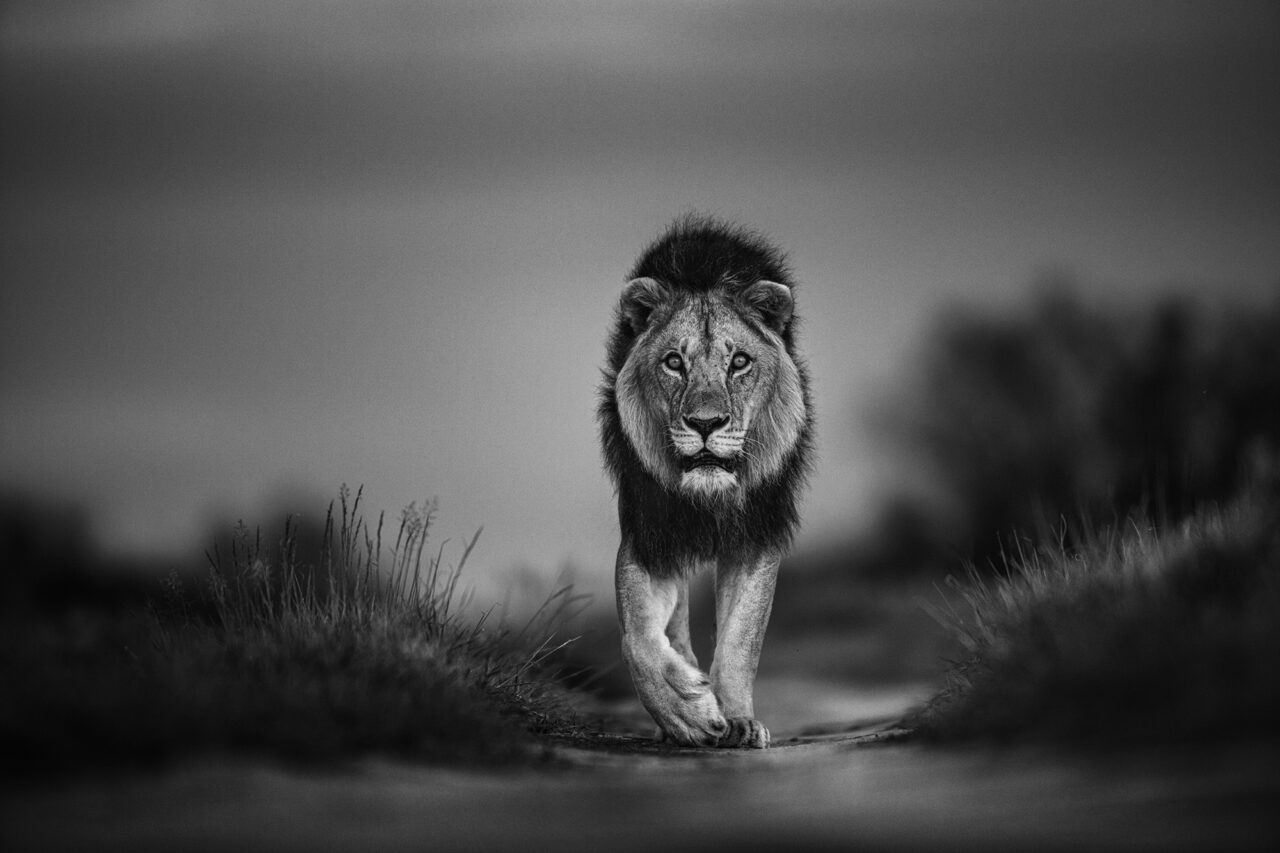 Images all courtesy © Chris Fallows Wildlife Photography
______________
Explore more about GROUNDTRUTH Global and Chris Fallows
Read other talks in our In Conversation series here