HIROKI TSUKUDA
An Impending Sense Of Doom At The Museum Of Modern Art Gunma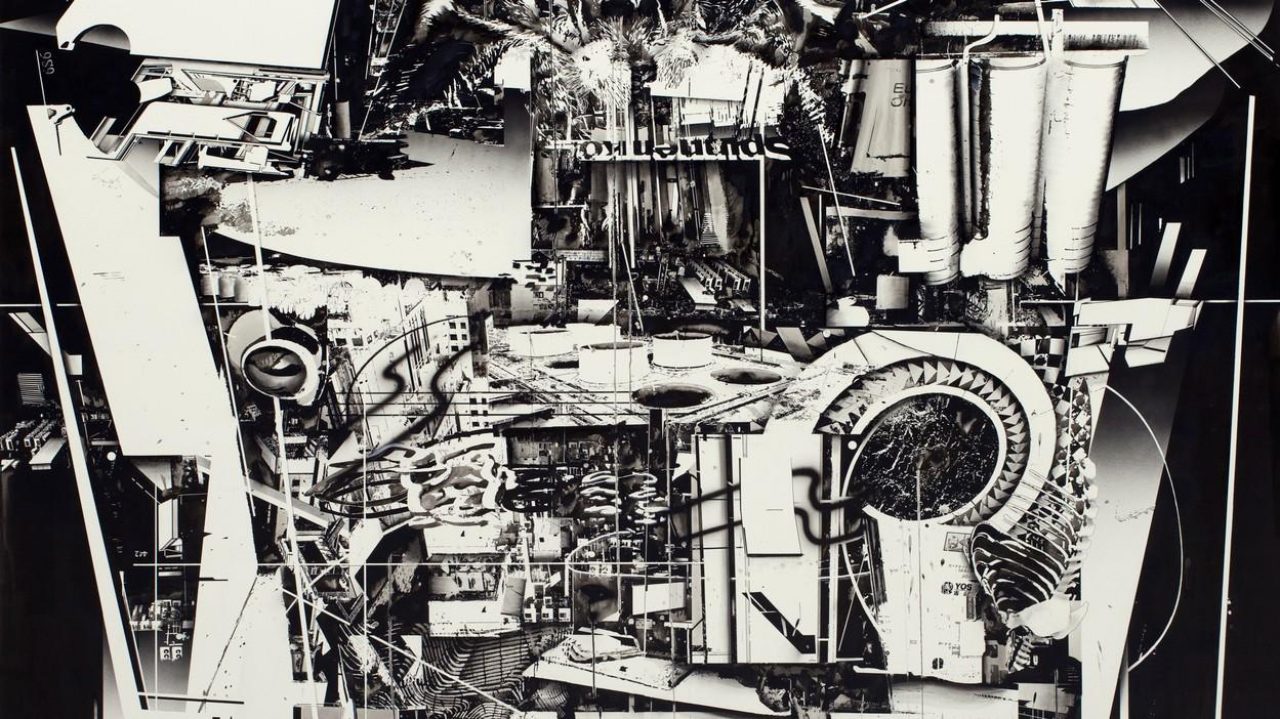 Enter a monochromatic, sci-fi world that sits between reality and the imagination, created by Tokyo-based artist Hiroki Tsukuda. 
In his latest exhibition presented at the Museum of Modern Art Gunma, Tsukuda's ink and charcoal works depict an industrial futurism that holds an intended impending sense of Doom. Find a precision and restraint in geometric forms and line abstractions against organic curvatures and silhouettes that create an imagined future, and one that borders on dystopian science fiction envisioned by the artist himself where he explains; "Since I was a child I have had an imaginary world, but it was only recently that I noticed that in fact I was the only one in that world."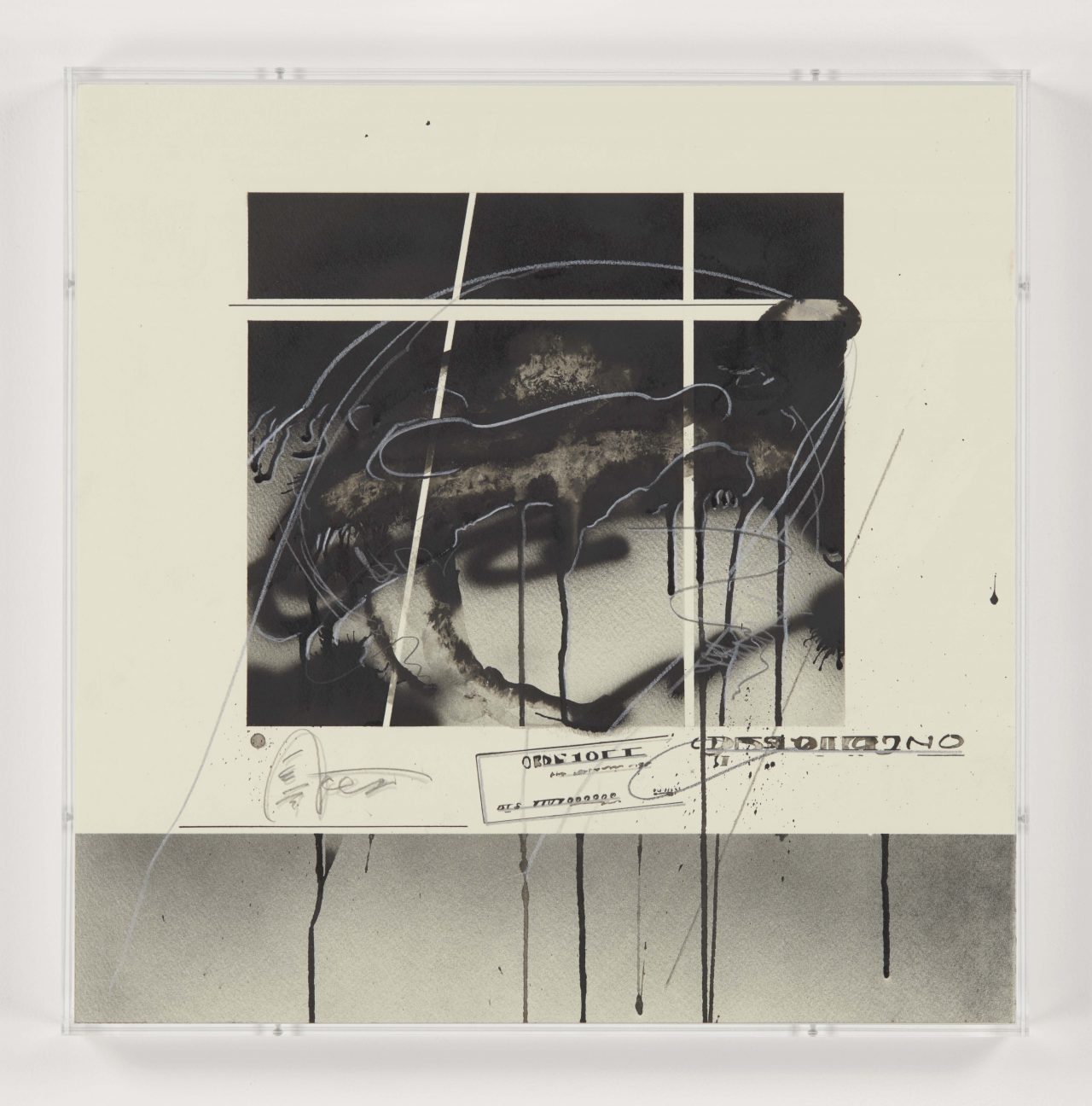 Tsukuda's paintings offer an alternate world of imaginary realms created by sourcing his own photography and various drawings and imagery found on the internet. He relates it back to a destroy and create process and is quick to disabuse any extrapolations behind his work as he explains for them to be solely "recognised as mere shapes to compose the collages."
One can imagine the calm and unostentatious artist drawing quietly in his studio, meticulously detailing each line and stroke whilst surrounded by an amalgamation of visual references.  It was in 2014 that we first visited Tsukuda in his first studio here; a compact space where indigenous tribal masks, Japanese manga anime collectible toys, and architectural sculpture models are embedded within a plethora of books and an abundance of greenery with various indoor plants scattered throughout the studio. The element of nature continues to remain an important element in Tsukuda's practice, where they are found both in his gallery and museum installations. He explains, "As far as living without nature is inconceivable, moreover, I grew up in a country side surrounded by nature, it is an element that cannot be eliminated from my works. Artworks are supposed to be multilayered, in the sense that are comprised of artist's memories and experiences, thereby, the nature amongst my works is indicating there is plenty of nature in my mind."
Tsukuda's works explore layers of calligraphic strokes and image collages that are presented in structured architectural lines and soft, sponged cloud formations and over-inked, drip effects. He explains his autodidactic approach: "Though I have graduated from an art college, I have never learnt the techniques of painting properly. All the techniques amongst my works have naturally come out through my experiences or inspirations from the objects I have ever seen. They do not involve any sophisticated techniques, and hence are the most natural and simplest ways adopted for all my expressions."
Although seemingly monochromatic, Tsukuda explains an intended dimensionality to his works; "Technically speaking, my works are not completely monochromatic, in fact the paper I use is quite yellowish, including some colours such as silver and brown." Albeit being colourblind himself, Tsukuda is unconfined; "I am assuming that they are coloured paintings, yet I am eliminating the colourfulness from my works since it would then become an obstacle to the pursuit of the shapes."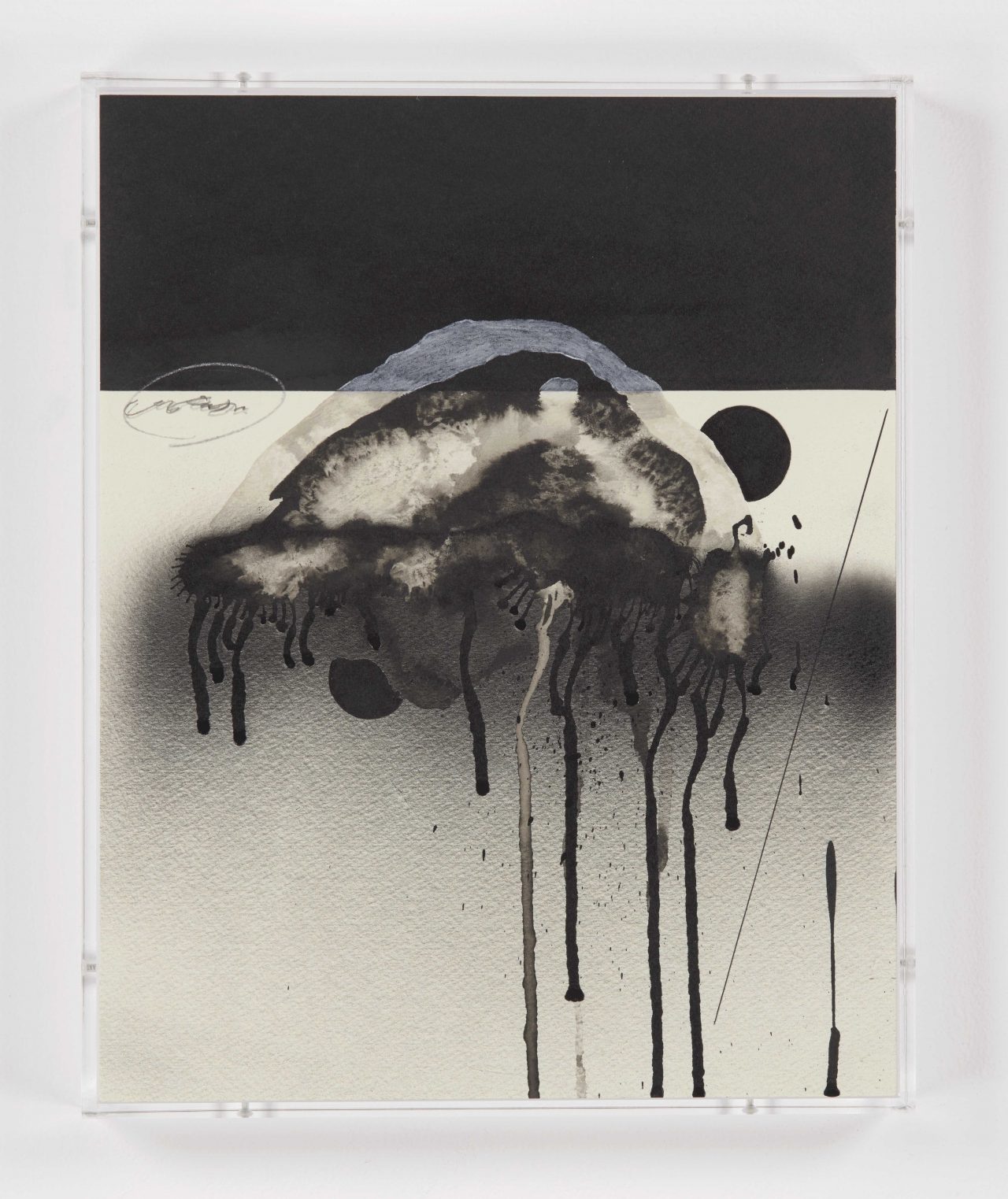 Now presenting his latest works at the Museum of Modern Art Gunma, Tsukuda's solo exhibition Monolog In The Doom is a refreshing new perspective on his unintentionally-complex and intricate, collage-driven works. Yet here in his latest works we find a more sober and minimalist approach, where there seems to be an intended void. One where his geometric and abstract references can be seen with clear precision, and one that champions a white canvas over a usual darker palette.
Here the exhibition title reflect Tsukuda's own thoughts (or premonitions) of a dystopian future; "The theme of my works and installation are the dystopian future, the air of the end of the 20th century like that of the 1980s and 1990s, but it is also seemingly parallel to today's occurrences that arise the feeling of hopelessness. The title of the show was drawn from this comparison."
In the exhibition installation, Tsukuda's latest works are found amongst a striking site-specific platform structure parallel to the museum's own architecture by revered Japanese architect and Pritzker-Prize recipient Arata Isozaki.  The timber trapezoid extends the length of the gallery room, where artworks are both hung and situated amongst both living greenery of potted cacti and plants, and rocks and dead wood logs (coarse woody debris). It is another comparison between real and imaginary, the living and dead, the tangible and intangible.
Does Tsukuda believe that real life is a simulation, or the world found in his paintings? "Life is life. I believe the works are reflecting my life so far. There would be small happiness amongst the imaginary world, but I would like to live whilst also feeling happiness in my real life. This is my point of view, on one day in 2019."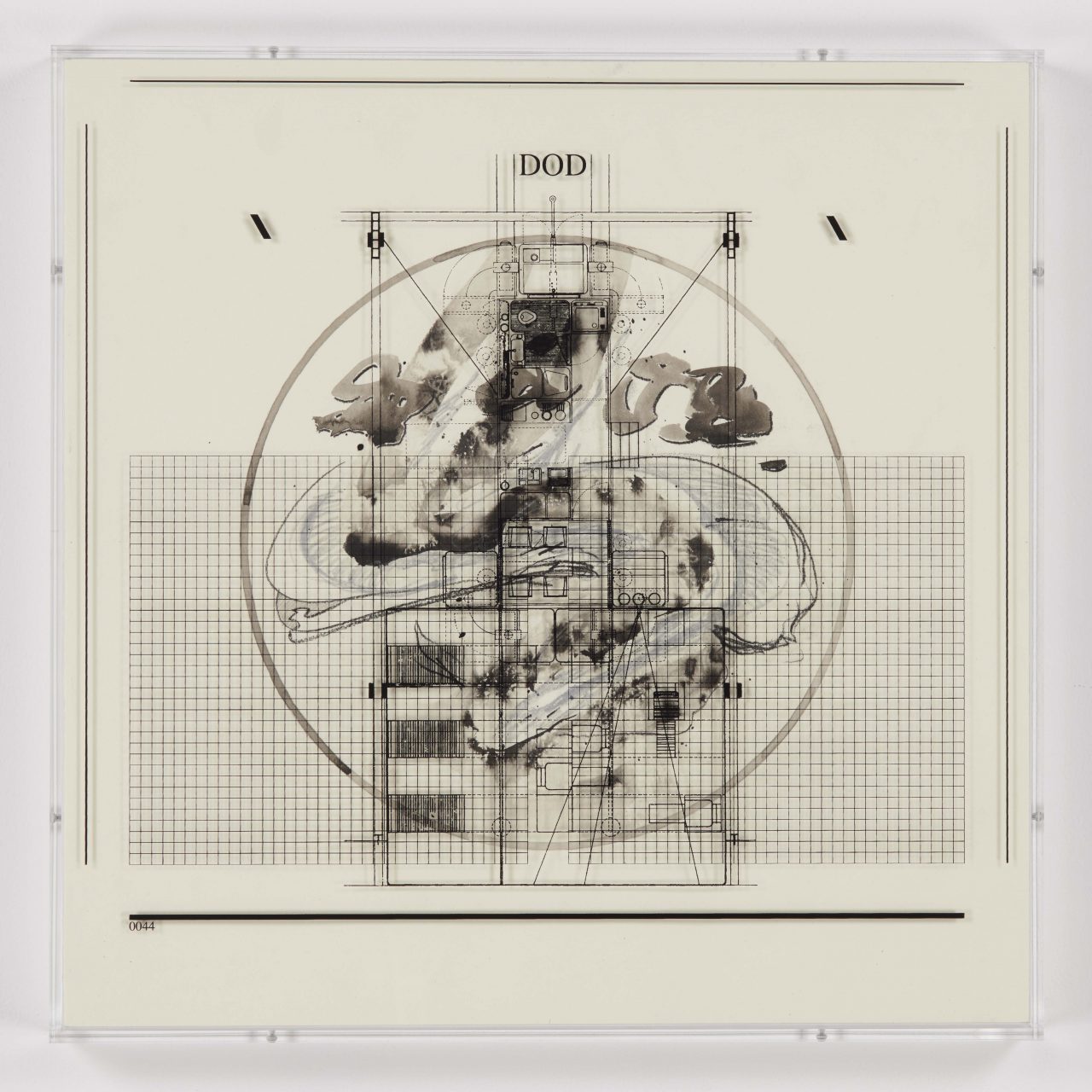 Interview: Joanna Kawecki
Photography: Courtesy NANZUKA Gallery