Gordon Matta-Clark
The Late New York Artist's Anarchitecture And 'Building Cuts'
A retrospective for the late New York artist Gordon Matta-Clark has been unveiled at The National Museum of Modern Art (MOMAT) in Tokyo. While the gallery rooms filled with Japan's younger generation eager to get closer to the original works of the pivotal artist, and his conceptual and abstract body of work that was heavily influenced from his youth in New York's unrefined corners. Focussing on his interest in various relationships that appear in cities, and his own Anarchitecture and 'building cuts' that physically sliced and dissected spaces into a new perspective and experience. Including Matta-Clark's Days End (1975) where he sliced a large bioconvex shape into Pier 52, an unused waterside warehouse along the Hudson River in Manhattan, that transformed the space with the days natural sunlight.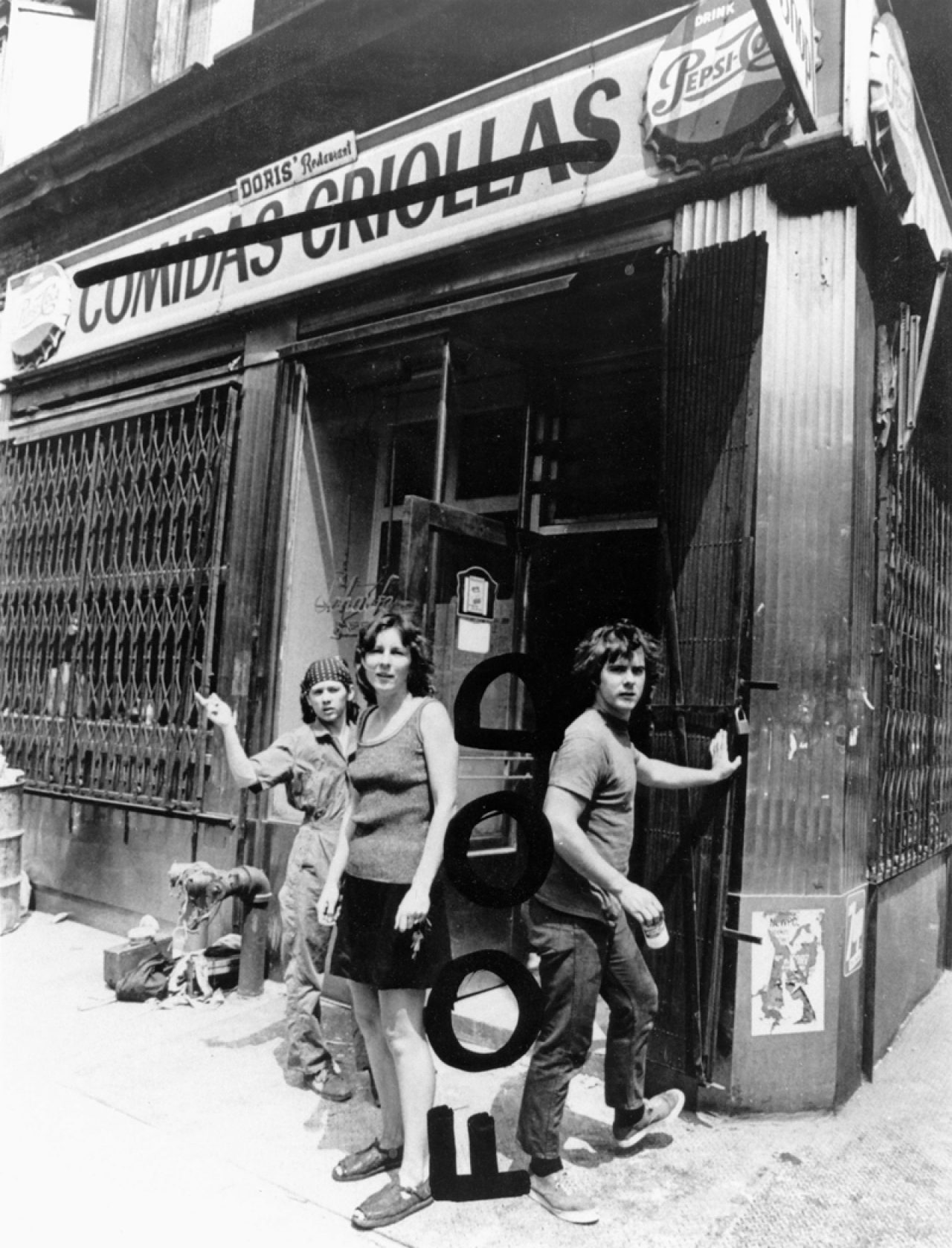 Matta-Clark, who trained originally as an architect in Cornell University, is best known for his spectacular 'building cuts' (1972-78) that led him to derelict and historic homes and buildings, where he transformed their structures, re-imagining their navigation and experience. Varying in scales he dissected existing buildings, slicing into and opening them up, using the simplest of means and converting them into gravity-defying, profoundly disorientating walk-through sculptures, found in the Bronx to New Jersey.
Bronx Floors: Threshole 1972 and Splitting are now known as two of his most famed works, the latter known as his iconic rearrangement of a suburban New Jersey house that attracted visitors near and far to witness the installation.
Anarchitecture was a combination of 'anarchy' and 'architecture' whose founding was both attributed to Clark and also known to have ben established through group discussion with fellow artists. Although Anarachitecture was an exhibition and subsequent discussion, it was said to be a manifesto for a generation disillusioned with manifestos. Through these discussions he was able to realise the street not determined by urban planning through functionality, from his influence of underground spaces, graffiti, flooded streets and abandoned places.
Matta-Clark's work was multi-dimensional and difficult to define to one craft. From sculpture, to installation and even film. Chinatown Voyeur in 1971, was a voyeuristic film focussed on a building and it's inhabitants, observing the difference of what is private and public. Matta-Clark mentioned that growing up, his neighbours more-often spoke across windows with each other rather than on the street.
Surprisingly, Matta-Clark had a twin brother, that fell to his unfortunate death from Gordon's New York apartment window when the pair where 33 years old. In 1977 show, Matta-Clark dedicated the gallery floor from his show at Galerie Yvon Lambert in Paris to his brother by digging deep into the ground and transforming the floor into a stairwell for a work titled Descending Steps for Batan.

Whilst the The National Museum of Modern Art in Tokyo noted in their opening exhibition statement, that the retrospective was initiated to inspire to reimagine the city's housing crisis in a densely populated area. Whilst the connection seems to be unclear, there is still a great deal that can be learnt about our relationship with the urban environment in Matta-Clark's work. A genius of our time.