GAIA
British Artist Luke Jerram's Explores The Vastness of Our Earth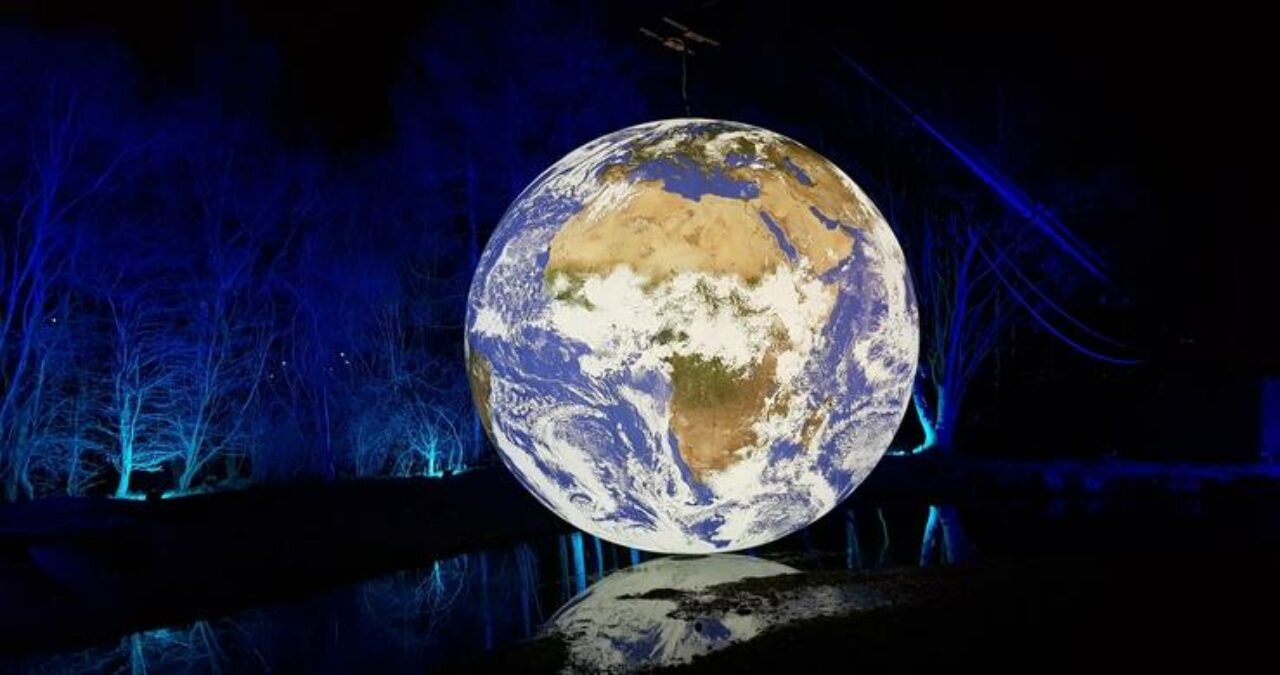 British visual artist Luke Jerrem's large-scale installations are awe-inspiring. Not only for their overwhelming and gravity-defying size, they invite inquiry into the expanse of the interconnectivity of all life forms on earth and beyond.
Instantly identifiable for his large sculptures and interjecting installations, Jerrem's work encourages dialogue around our existence. As we look up to gaze at the varying stages of the moon and ponder the mystifying complexity of stars, it is often impossible to fully grasp the entirety of our universe.
In Greek mythology, Gaia is the personification of the Earth. Jerrem's touring artwork, Gaia is an eye-widening replica of our planet. Measuring at seven metres in diameter, it was created from 120dpi detailed NASA imagery of the Earth's surface. Presented at a perspective often unseen, the artwork provides the opportunity to see our planet floating in three dimensions across public outdoor spaces and museums. Slowly-revolving, the suspended installation aims to create a sense of the Overview Effect, which was first described by author Frank White in 1987 and an experience only often viewed by astronauts who could see the planet from afar and feel a sense of awe for the planet. Yet this experience aims to expand into a feeling of profound understanding of the interconnection of all life, and a renewed sense of responsibility for taking care of the environment. Artist Jerram's explains, "The Gaia Earth artwork was made to communicate a sense of the fragility of our planet. We need to wake up and change our behaviour. Society needs to quickly make the changes necessary to prevent runaway climate change."
The artwork acts as a mirror to our current environment and society, whilst encouraging an imperative, renewed respect for nature.