FUJIKO NAKAYA
"Nature Controls Herself. I Try To Let Nature Speak."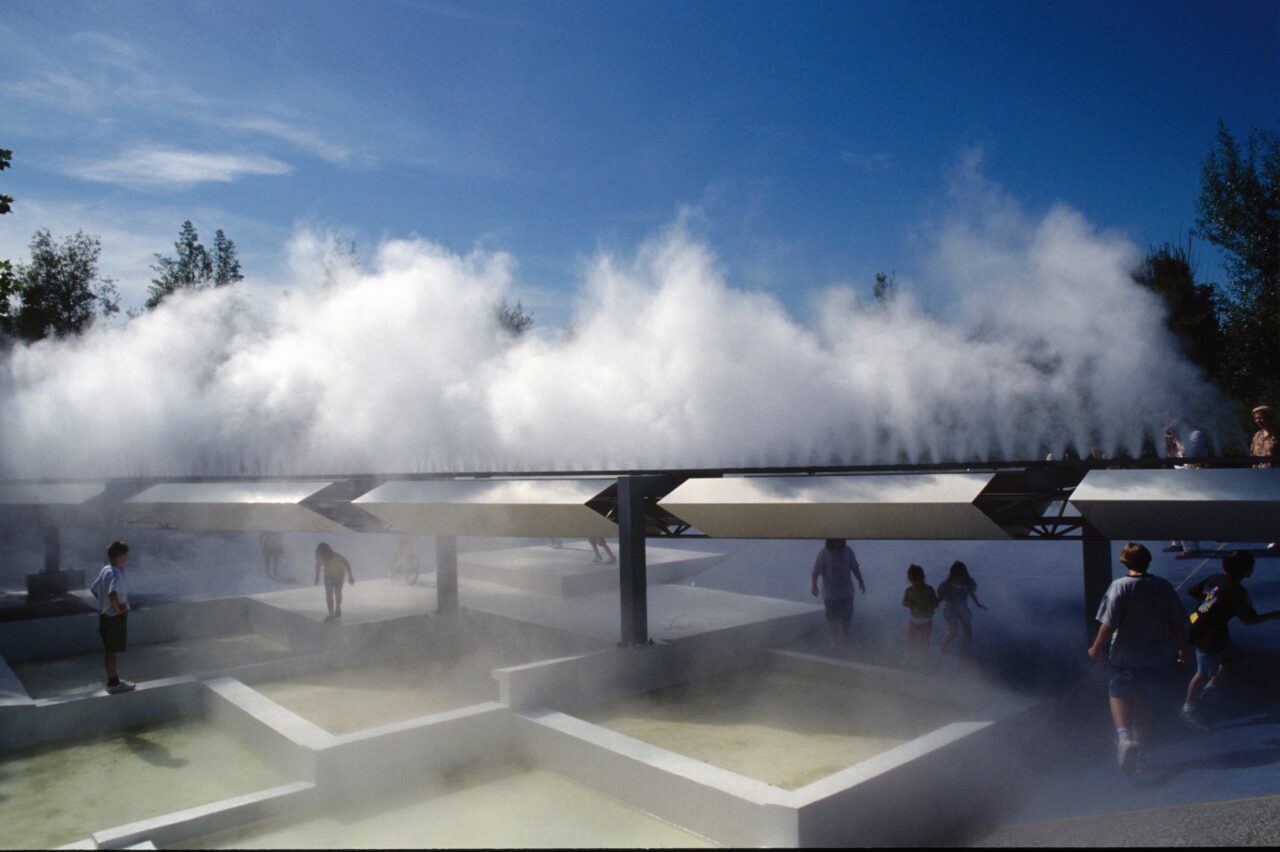 Japanese artist Fujiko Nakaya's misted fog sculptures provoke all kinds of reactions. From excitement and curiosity, all the way through to unsteadiness and unease of unfamiliarity when standing within her dense and all-encompassing installations. The immense yet gentle force of the calculated mist is immersive and transformative, completely changing your state of surroundings within a matter of seconds. It's a rollercoaster of emotions, yet one that can only be experienced in person on site and a perfect reflection for the immersive power of art. Now at 85 years old, artist Fujiko Nakaya's artworks deeply connected with nature resonate more than ever. On her fog sculptures, Nakaya has remarked: "Nature controls herself. I try to let nature speak."
Born in 1933 in Hokkaido's capital of Sapporo in Japan, Nakaya was in fact a pioneer of Japanese video art. As a member of global art collective EAT (Experiments in Art and Technology)  in the 1960s and '70s, she led a number of Tokyo events and exhibitions. Yet it was her fog sculptures that became her most known works, initially developed in collaboration with Los Angeles-based engineer Thomas Mee, which debuted at the 1970 Osaka Expo. It's no coincidence that she is the daughter of physicist and Hokkaido University Faculty of Science professor Dr. Ukichiro Nakaya, a pioneer of research and work on snow and ice. Dr. Nakaya described the snow crystals he studied as "letters sent from heaven." Balancing the exploration of the creation of the manmade and the natural. 
Since their development in 1969, Nakaya's renowned fog sculptures can now be found all around the world, reaching multicultural audience and far-reaching destinations whilst offering a universal language in their comprehension and simplicity. From the Australian National Gallery in Canberra, Guggenheim Museum Bilbao, the Jardin de L'Eau in the Parc de la Villette in Paris, and to the Nagano Prefectural Art Museum where the Dynamic Earth Series I fog sculpture is dispelled four times per day, changing form dependent on the weather and force of wind. Ephemeral in physicality, the experience and distinct visuality holds more longevity in memory than expected. When science meets art it challenges notions of human perception and emotion. As one curator previously explained, "The Japanese word for fog or mist is derived from the verb kiru, meaning "to cut".  When a curtain of fog falls and cuts off your vision, your ordinary senses are instantaneously disconnected and you are overcome with the fear or being dragged off to some other world. Fog has a strange effect."
For each site preparation, Nakaya conducts lengthy site analysis — from tests of wind conditions, wind patterns, data on wind speed and levels of expected humidity. Her fog sculpture installations look completely different on windy days to following days under no-wind conditions. In between dynamism and vulnerability, the works are created from water pumped at high pressure through more than 800 nozzles lining the bridge creates an immersive environment that shrouds all in its midst in mist.
"Her work acts as a mechanism to trigger people's innate sensitivities as living things. Fog shuts off your familiarities and heightens instinct," described a former exhibition curator. "Her mist envelopes space and the structures and people that may be in its way. The experience is unlike anything else, and for a moment you're feeling elevated, as if you are floating high, amongst the clouds. Yet during this elevation, there is also an extreme sense of vulnerability that washes over you as you lose your orientation, as unfamiliar voices or objects draw closer and the rules of social order are lost."
Elementary yet experiential, Nakaya's fog sculptures are driven by a conceptual depth: "Water, atmosphere, air currents and time itself."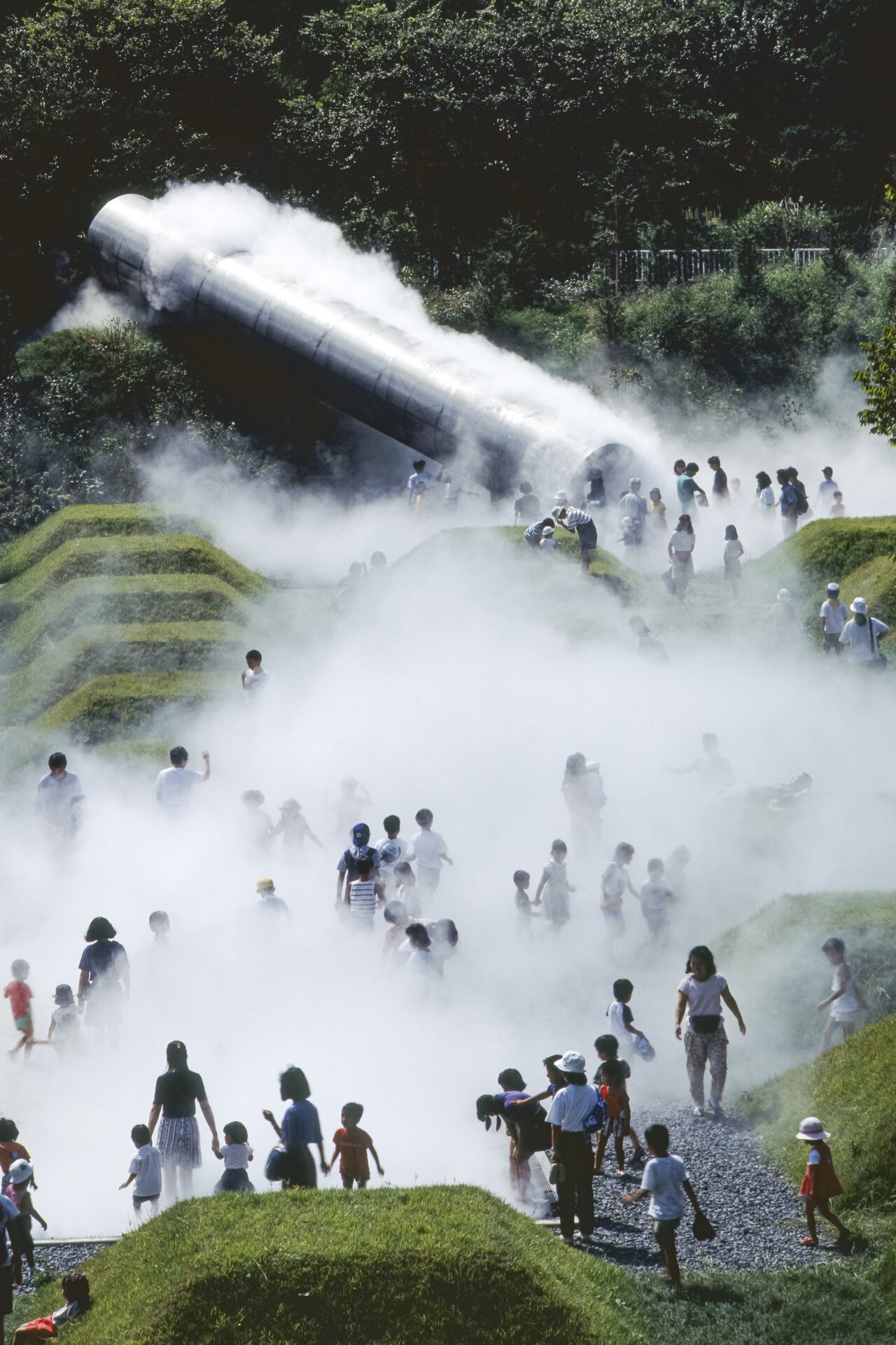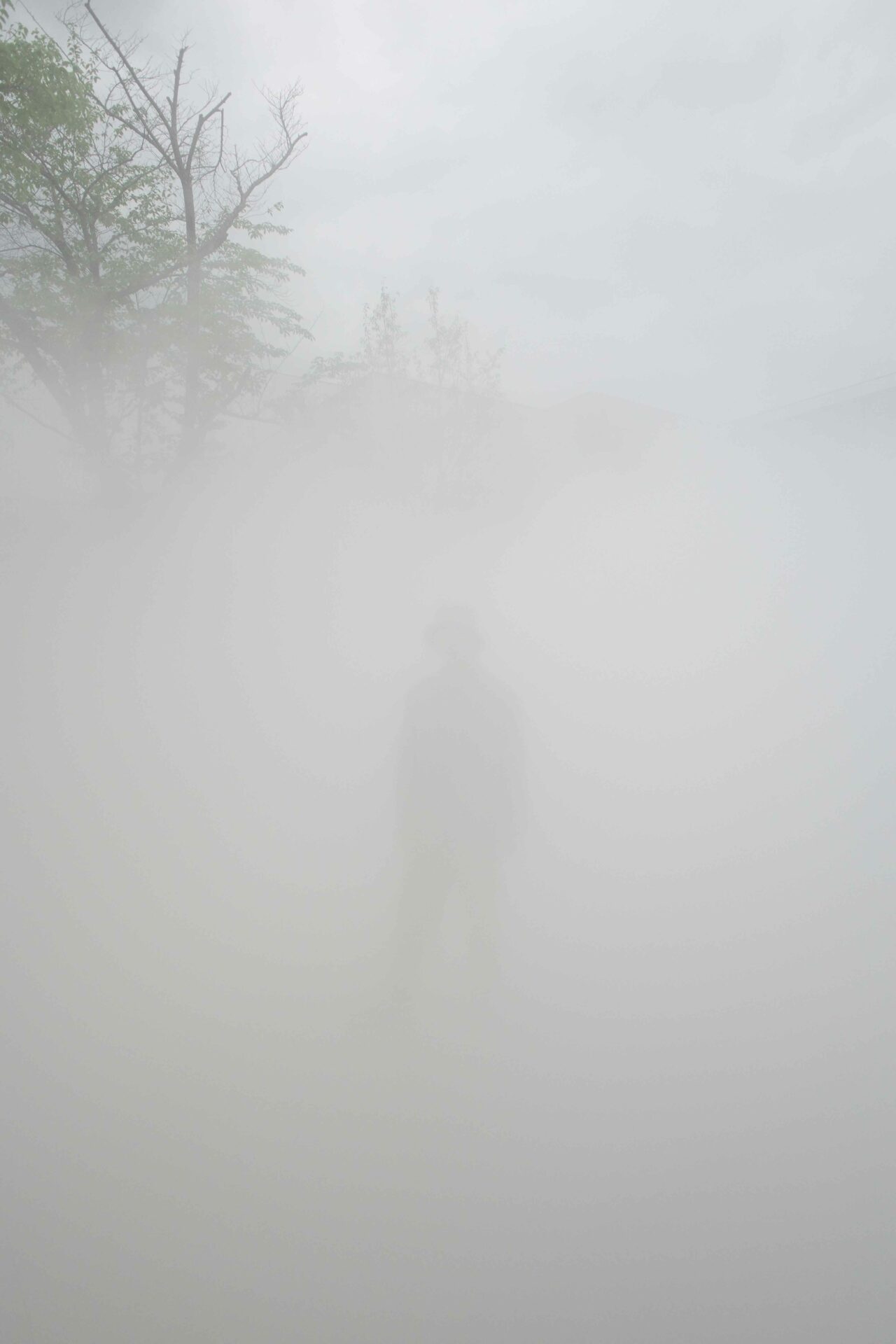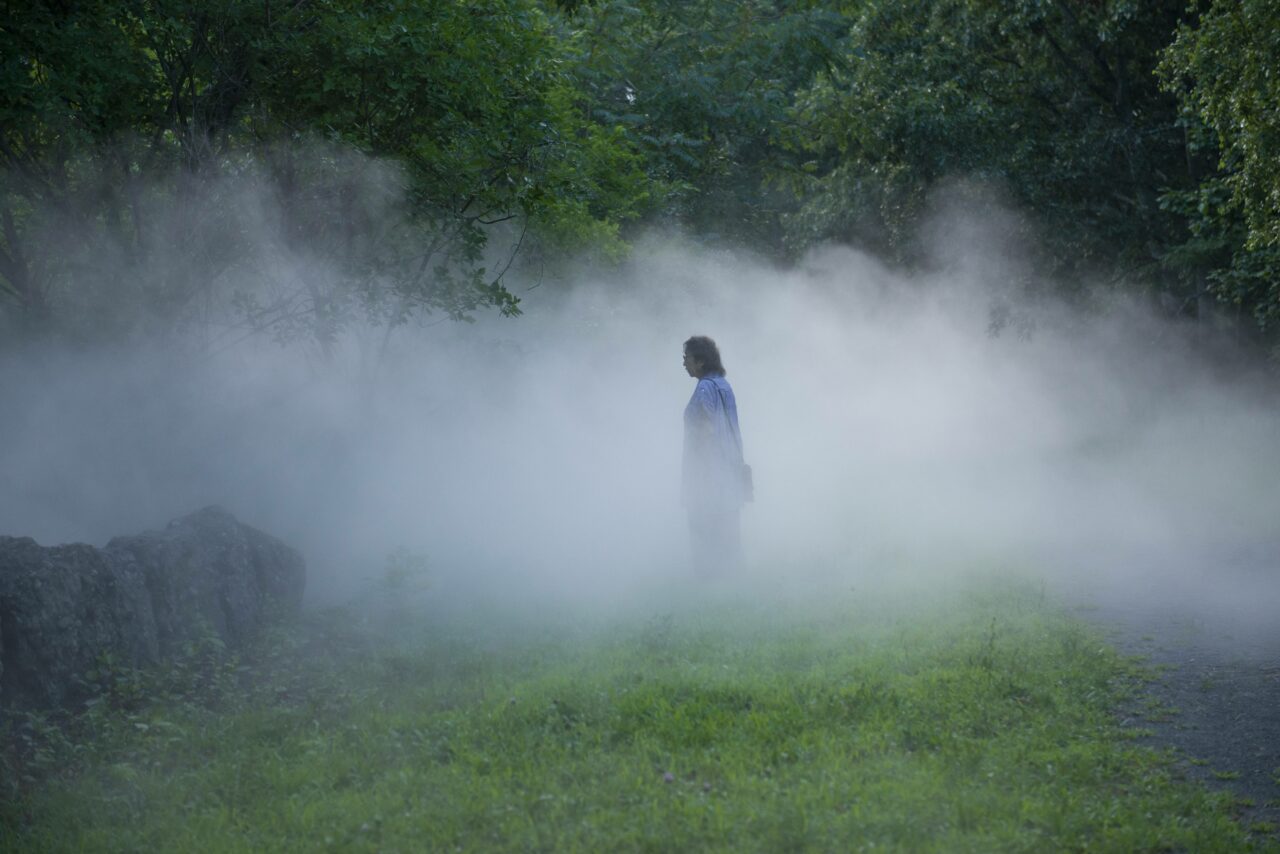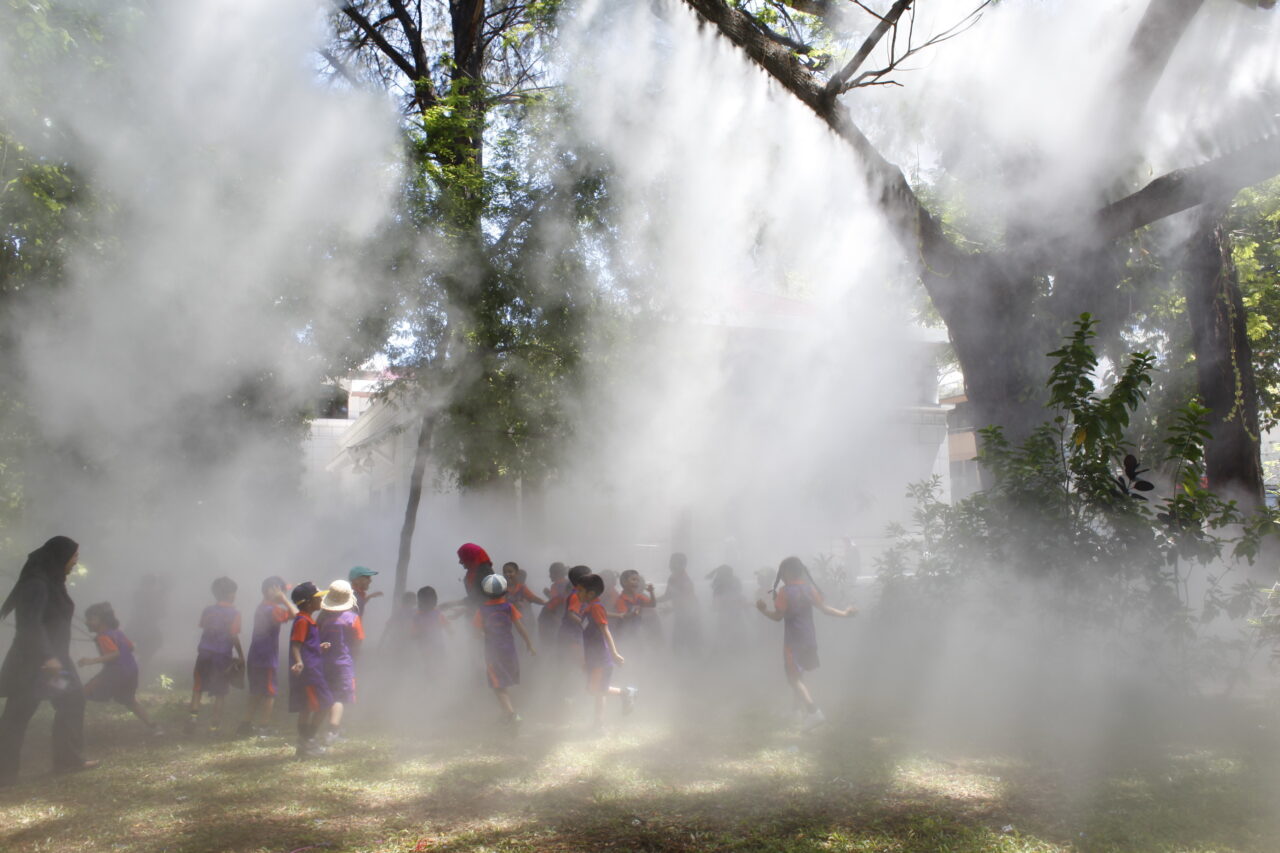 Words: Joanna Kawecki
Images: As credited