"Figures of Speech" at the MCA Chicago
Virgil Abloh's First Museum Exhibition Portrays Creativity and Consumption in the 21st Century
A diverse social structure is needed in society, there are already too many things that separate us, with race and class being the most immediate, so when something comes along and binds us as one, even if for a brief moment, we should embrace it wholly. Unexpectedly the Virgil Abloh "Figures of Speech" exhibition at the MCA Chicago does exactly this and more. Social sculpture in the 21st century. 
Over 12,000 square feet 20 years of work is shown as a condensed retrospective of Virgil's work. Curated by the MCA's Chief Curator Michael Darling and Samir Bantal – a director at AMO, OMA's research unit, the exhibition aims to navigate the various worlds Virgil operates in through the physical manifestations of his work. Fashion, art, design and architecture all collide with one another by the designer who graduated with a Masters in Architecture at the Illinois Institute of Technology. 
Before entering the exhibition, black and yellow construction-site cautionary panels proclaim "your perceptions clearance". As attendees walk under the panel it is a reminder that we choose what we want to see and how. Pick a lens and construct your reality. It's something we all have the power to do in a way to aid our daily lives. It's easy to be cynical about a lot of things, but once physically exploring the show, it's evident the impact it has on its attendees. It's not often that a day at the museum results in analysing the psychology of the experience. A wave of optimism and positivity flows through the "Figures of Speech" exhibition, with a diverse range of attendees stemming from various ages and cultures. Wide-eyed and open-minded, the varied attendance of local Chicagoan and international visitors, in addition to their varying backgrounds or upbringings reflect a common ground between guests.
The artist states "I don't feel responsible to preconceived notion of art. I feel more responsible to a community that is trying to change the tide or—just sort of—live in an optimistic society that art, design, music, and fashion actually change the world for the better". Virgil's work is easy to consume, and easy to inspire. Himself inspired by Duchamp, a resonating attitude is a clear manifesto. His work seems accessible and do-able, and it's this that seems to attract the youth who make up two thirds of the shows attendance numbers. Empowering his younger audiences now, they'll soon we leading companies and aiming to make an impact with their work, too. 
"Chicagoans know how to collaborate" states MCA Director Madeleine Grynsztejn, highlighting a key ingredient to Virgil's success. Through his platform, Virgil proactively works with original yet lesser-known creators from around the world, encouraging the power of collaboration. From French photographer Karl Hab to Polish photographer Piotr Niepsuj, Virgil also works with New York-based photographer Christina Paik and San Diego-based Julian Klincewicz, all whom are millennials and only beginning their careers. They too work with other creators in a modern way, through travel or digital connections. 
With similar interests, a lot of us grew up in circles of music, skateboarding or street art; self expression with what you had to identify with others. A unique language connecting visuals, audio, history and the future. In the exhibition early notebooks are displayed with Virgil's sketches (such as Homework, 1999 with his alias "Vergone!" And "Ceas") but Screen Shot, 2017 presents a FaceTime screen grab with collaborator Theophilus London (with artist Arthur Jafa presenting it in the show). 
Specifically for "Figures of Speech", Virgil has opened gift store "Church & State" peddling affiliated wares, in addition to the garments in the general MCA gift store selling "non-returnable" t-shirts and hoodies. Merchandise has long been a way for artists to gain profit and gift stores have been a staple for museums to generate income. At "Figures of Speech" however this seems disproportionate. What's Virgil selling? Frieze writer Evan Moffitt urges us not to buy into any of it and through his article raises many relevant and pivotal points.
What's clear to see in "Figures of Speech" is Virgil's tool for communication is physical product. Design work for Kanye and IKEA are strong examples of his brilliant ideas, but it's his branded clothing in large proportions here at the MCA which highlight this part of his work. With such a large platform, shouldn't the designer be addressing over-consumption now that it's gained him such a large voice? We're living in a material world, but why should this be the acceptable norm? It's time for designers who plug their wares to utilise what profit they've made, for good. Conglomerates like Kering have vowed to go carbon neutral by off-setting their output, with LMVH working towards their own Carbon Fund, but these are promises by large businesses that want to keep growing at the end of the day.
Virgil's not just selling product however, he's selling a new American spirit: of optimism and the power of collaboration. Dots are connected through different industries, merging worlds and bypassing hierarchies and existing rules. It's his recipe for his own success, and he's encouraging others to try it.
A native of Rockford, Illinois, Virgil has admitted "I felt like I was just an average kid from the middle of nowhere" and it's this that subconsciously resonates with so many youths worldwide. "Figures of Speech" highlights the best and worst of contemporary society but not in equal measure. Virgil's show, unlike many others, has been able to connect and inspire attendees to a maximum impact, their thoughts and impressions reverberating online to places far further than Chicago. Isn't that what the creative industry aims for, and a successful museum exhibition intends to do?
∆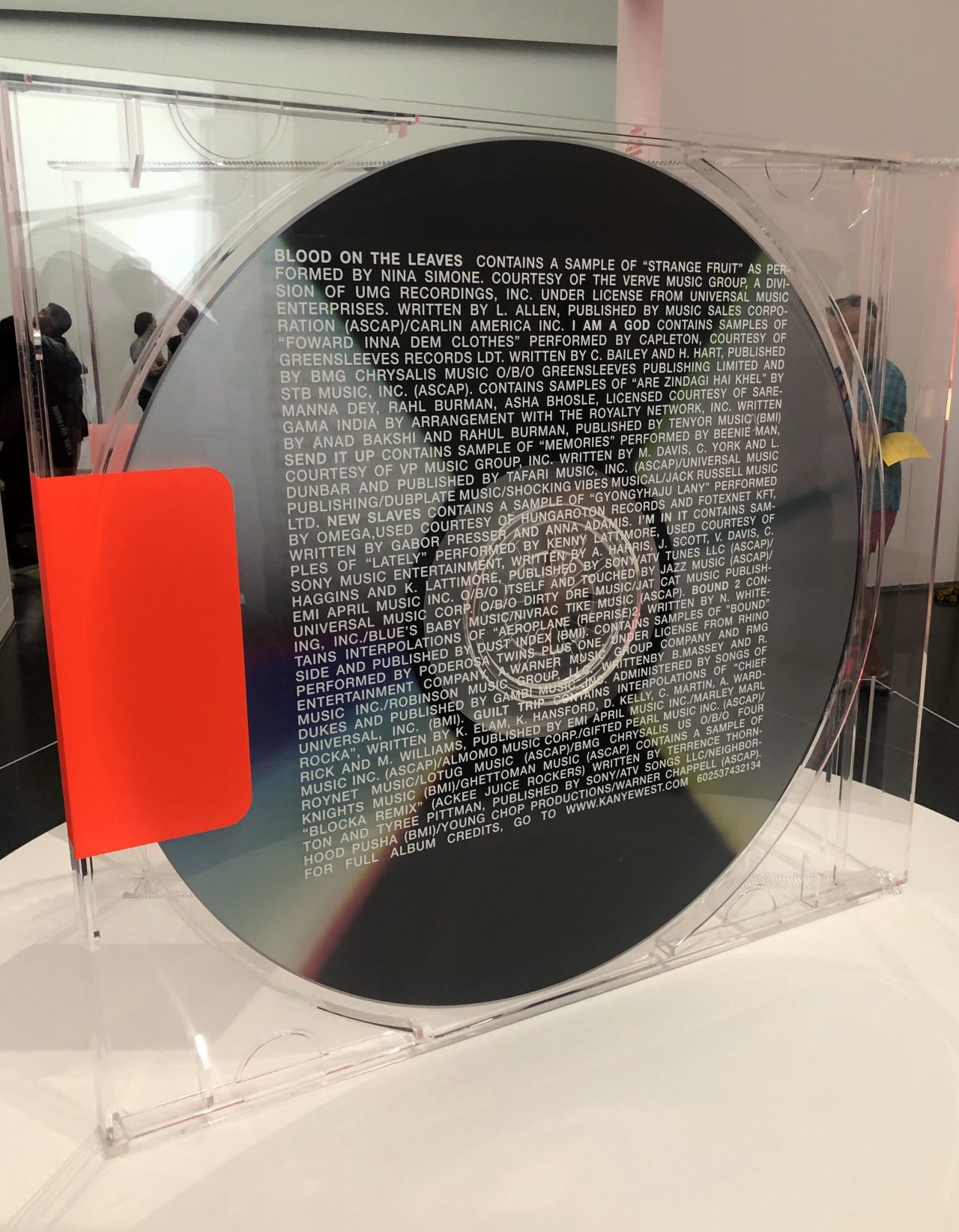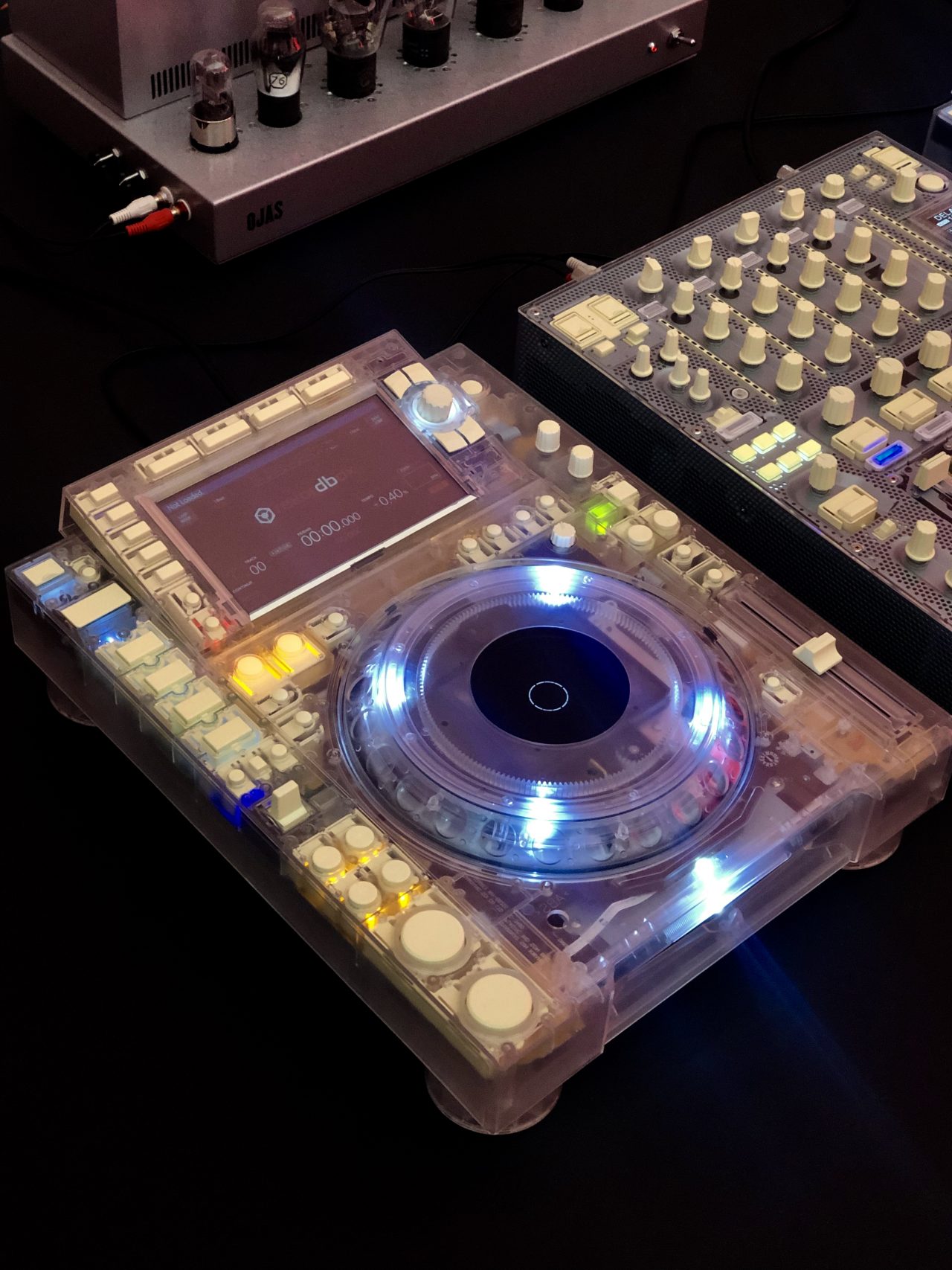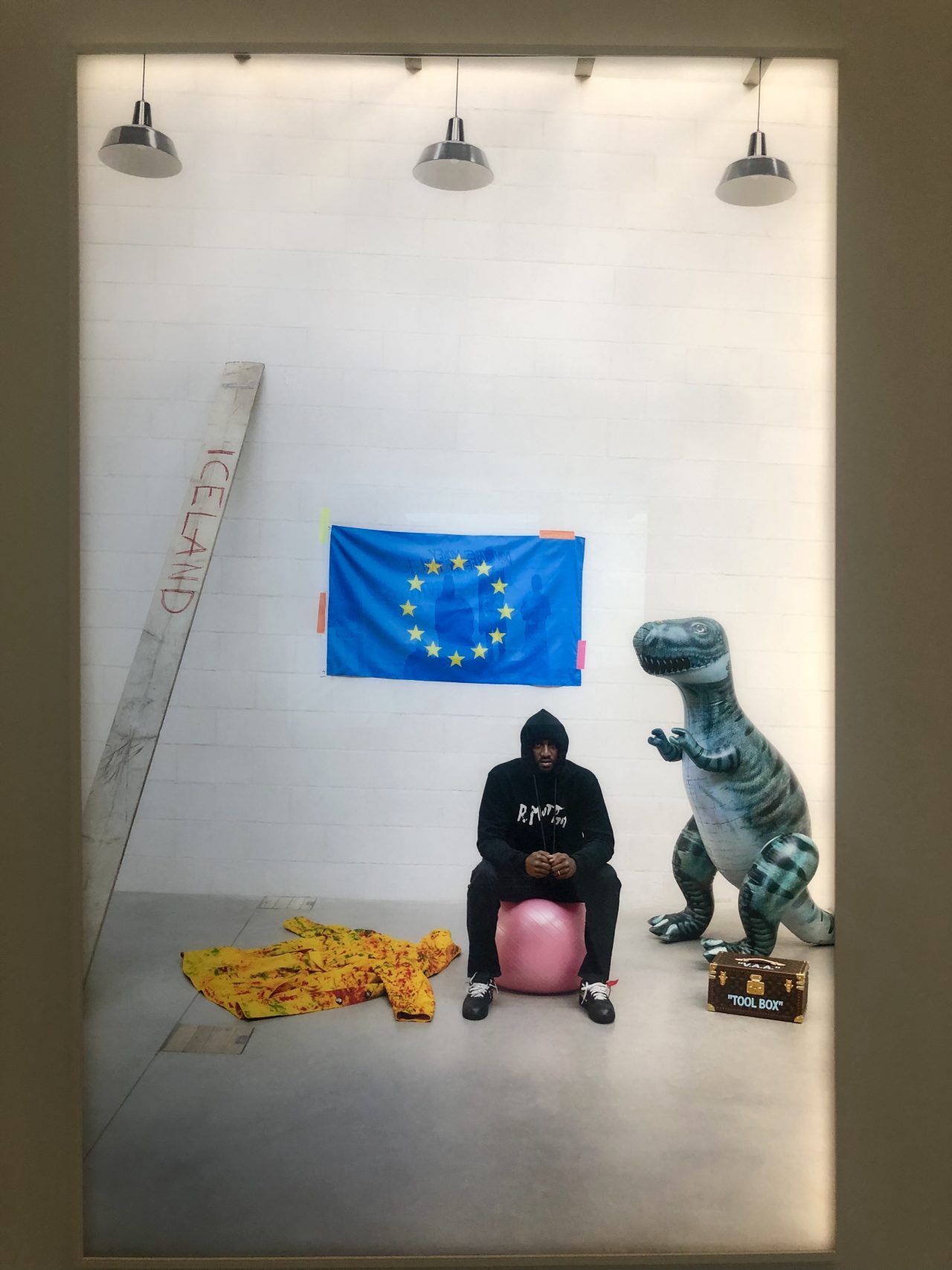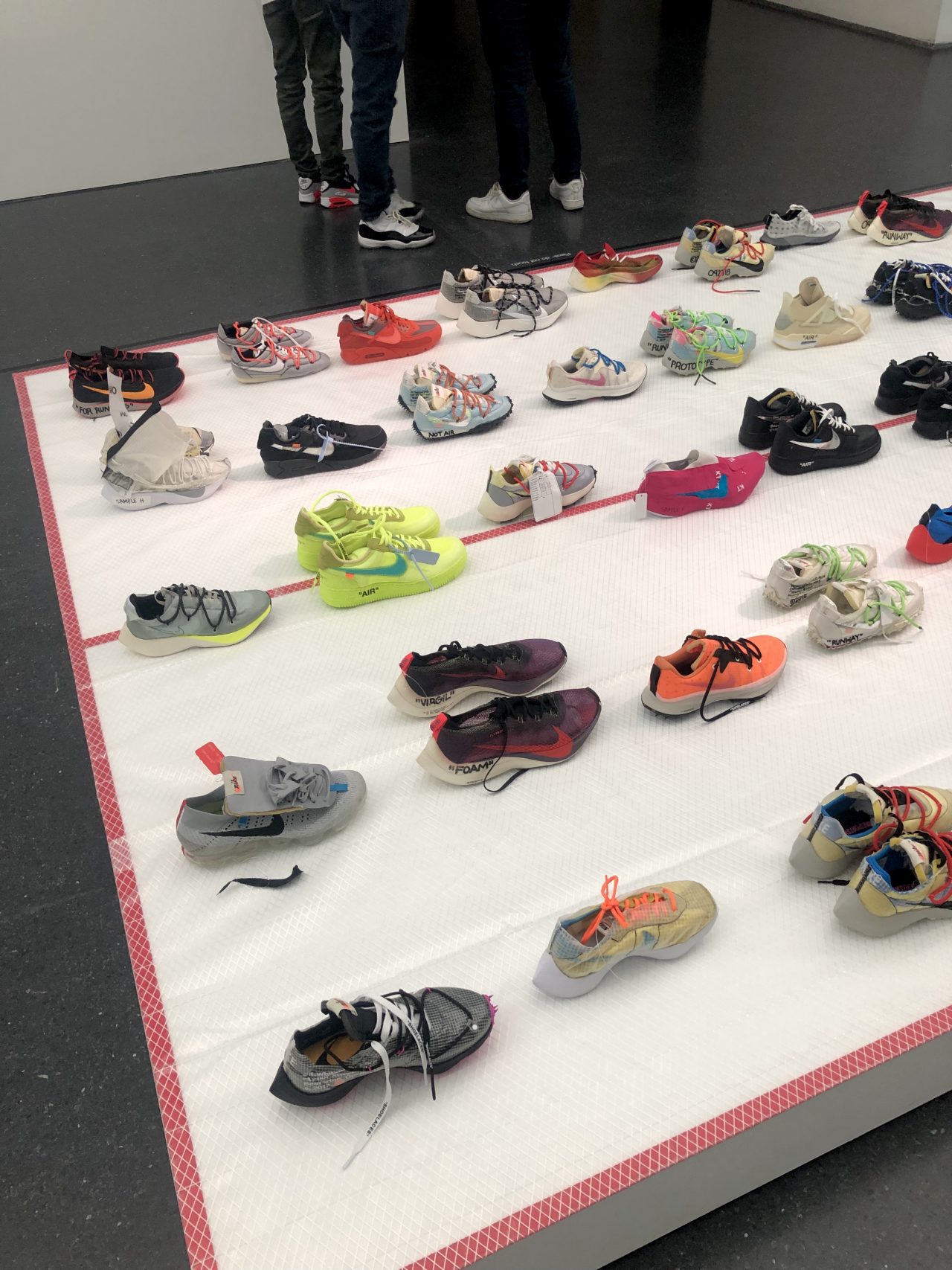 MCA Chicago 220 E Chicago Ave, Chicago, Illinois 60611
Text: Editor-in-Chief Monique Kawecki | Photography c/o MCA Chicago