Emily Hamann for Ignem Terrae Ceramics
From Fashion Designer to Sculptor, this Sydneysider Has Found Her Sensual Curves in High Demand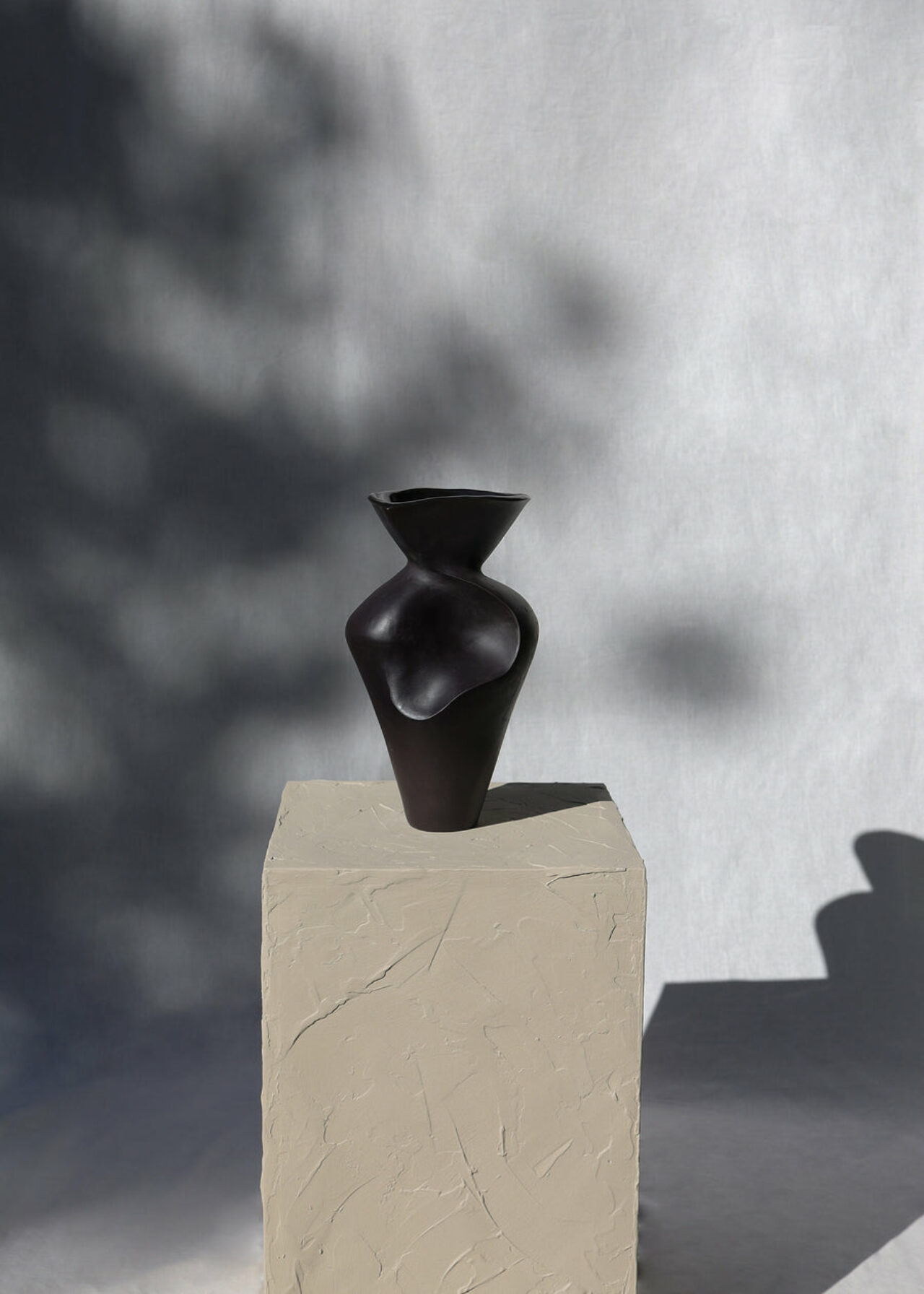 After working in the fashion industry in London and Sydney for more than a decade, Sydney-based artist Emily Hamann has applied her work with silhouettes and fabrics to a new material: clay. Her natural and intuitive process remains.
From working to luxury ateliers in London, to a modest studio garage in Sydney's North, Emily has embraced her sea change and the new rhythm much like her work has. Intuitively, Emily's hands flow in a way representative to water, creating organic, natural and sensual forms. She's particularly interested in "the contrast between soft organic forms and sharp sinuous lines".
The creator of Ignem Terrae Ceramics, each sculpture- described as a vessel – is handmade by the artist and completely one-of-a-kind. In a world of accessibility and high turnover in consumerism, Ignem Terrae is a rarity.
Obtaining her Bachelor of Design at the renowned fashion college RMIT in Melbourne, Emily has spent years honing her craft in the fashion industry, for luxury design houses whom worked with master craftsmen in their field. Through years of working with the soft medium of fabric, Emily now explores different types of clays in the same way she would previously work with fabric. With clay, earthenware is "the most responsive and has great plasticity", and in its final form "has a buttery softness that compliments its shape".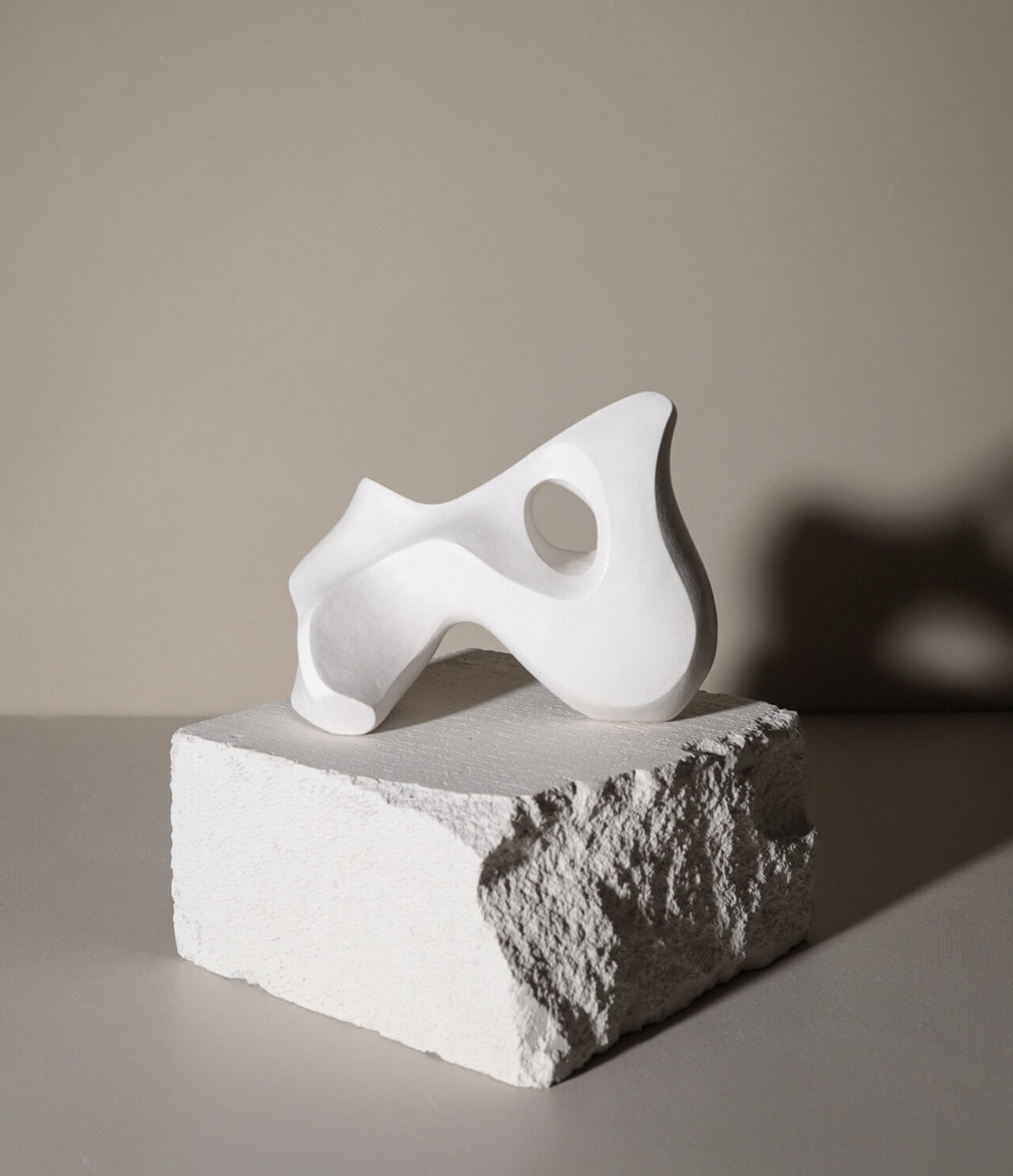 Beginning her practise in 2020, Emily has already seeing a great demand for her sculptures; she's taking the art and design scene in Australia by storm. In 2021, established and renowned gallery Curatorial and Co in Sydney took her on as an artist in their roster, and in the same year presented her work in a solo show.
In preparation for her solo exhibition at Curatorial and Co, Emily consciously paused to reflect on the tumultuous year that had been. She explains "as I sat watching the ocean in my moment of reflection, I saw that with each wave a linear marking was left behind like a piece of cloth draped along the shoreline". This inspired the show's title, Textura, which cemented Emily's name in the Australian contemporary art scene even further.
Last year, three Ignem Terrae vessels were exhibited at Milan Design Week as a part of the 1000 Vases exhibition, and Craft Victoria in Melbourne included her work in their 'Shape' exhibition. Now, Emily is heading to Melbourne Design Week, involved in the inarguable Melbourne Design Fair. We spoke to the artist ahead of another busy year, as she continues to push the boundaries of her new medium.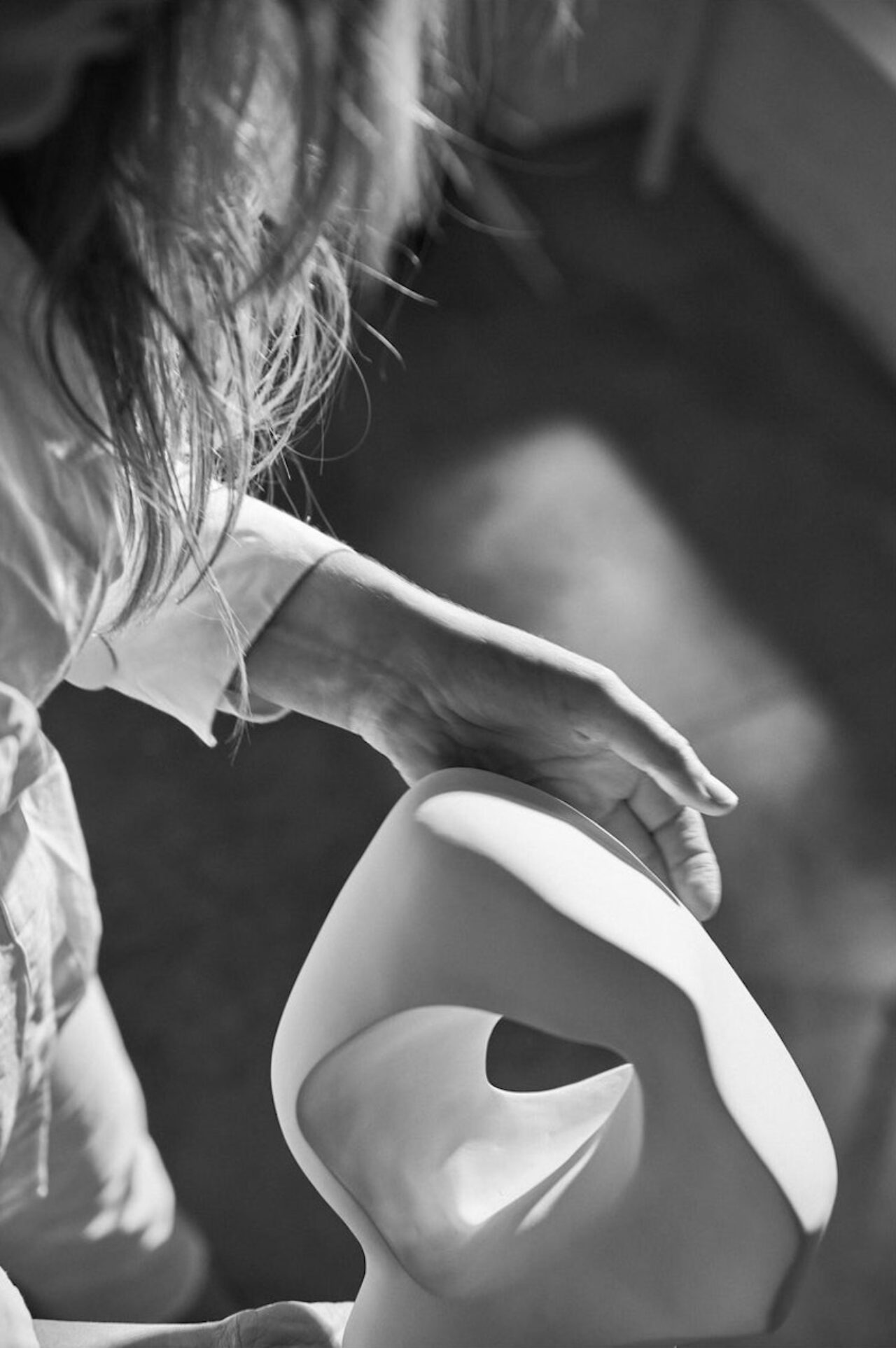 How is sculpting clay similar to sculpting the silhouette on a mannequin?
Although it was never a conscious decision to follow the same process, it very much happened naturally but probably unsurprising considering this is what I had been doing over the 15 years.
The process of sculpting is incredibly similar to designing for the human form. There is always a starting point of an initial concept, leading to sketching a silhouette. Drawing on my pattern-making skills, I create the forms of the vessels.
My natural inclination seems to always add a waistline to most of my vessels is also a constant. My work is very intuitive, it is very much as I would drape fabric on a mannequin – starting with a simple piece of fabric that I would position, cutting back into this fabric to create the design lines, repeating this process with more pieces of fabric, but throughout taking moments to review the design as a whole and from different angles.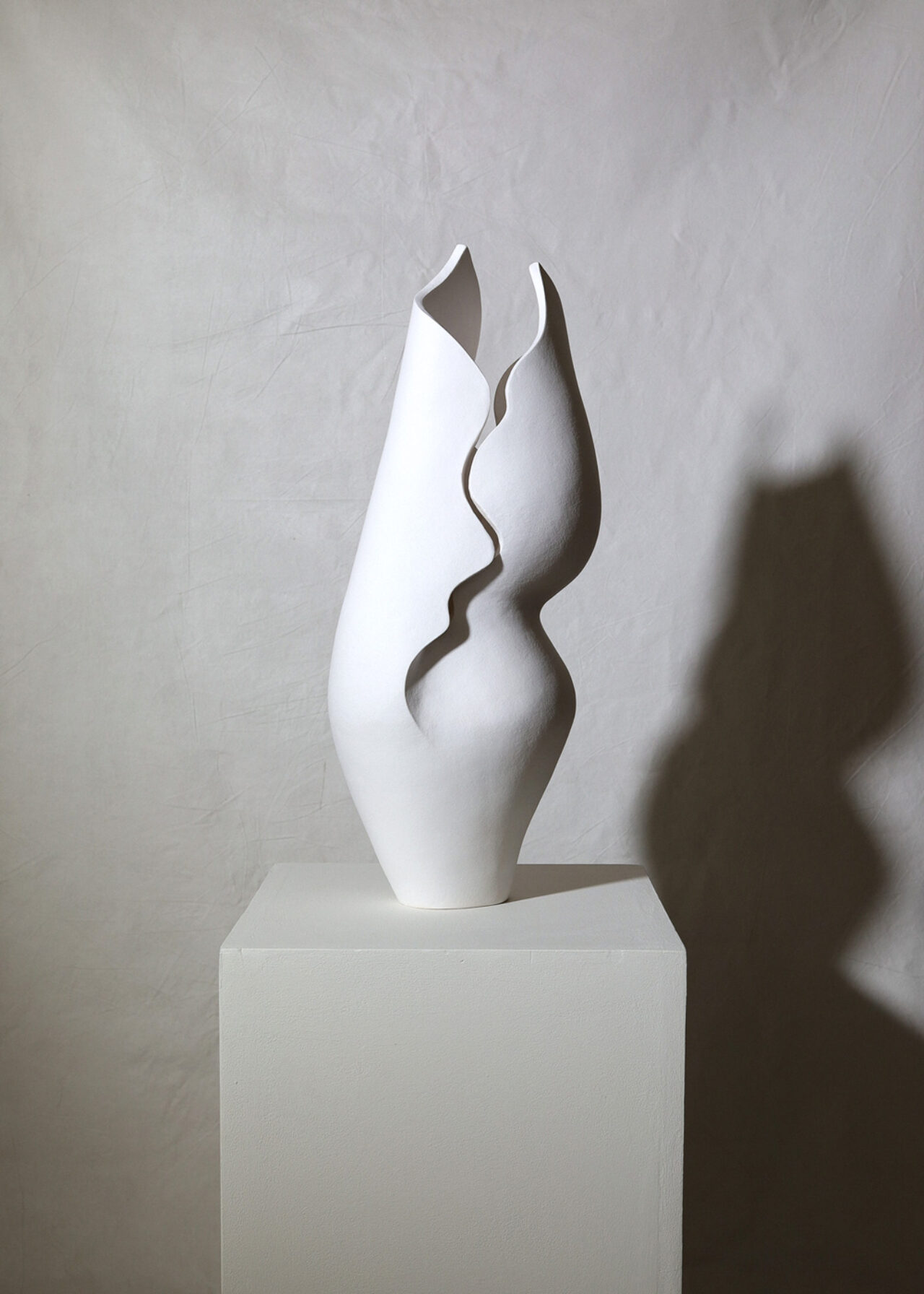 Working in the fashion industry for many years, what did you learn from your time in this field? You specialised in intricate designs such as embroidery, along with womenswear and tailoring. Can you tell us more about this?
The craftsmanship that goes into embellishment and embroidery is just so incredible, I greatly admire the skill of the people operating in this field, continuing this craft. In 2014 I had the privilege of visiting factories in India watching (haute) couture beaders creating embroidery for Alexander McQueen and Givenchy… It was breath-taking to say the least.
It is easy to forget or not realise just how much work goes into making an item of clothing, how many decisions and how many people have an involvement in those decisions before the design is finalised and an end product is realised. It's hard slog working in the fashion industry, there are a lot of people doing amazing things and not getting the recognition.
The main thing I think about often is, what kind of impact you want to have on this planet, not just from an environmental standpoint but from a human standpoint. We all have these key choices to make in our work and our lives.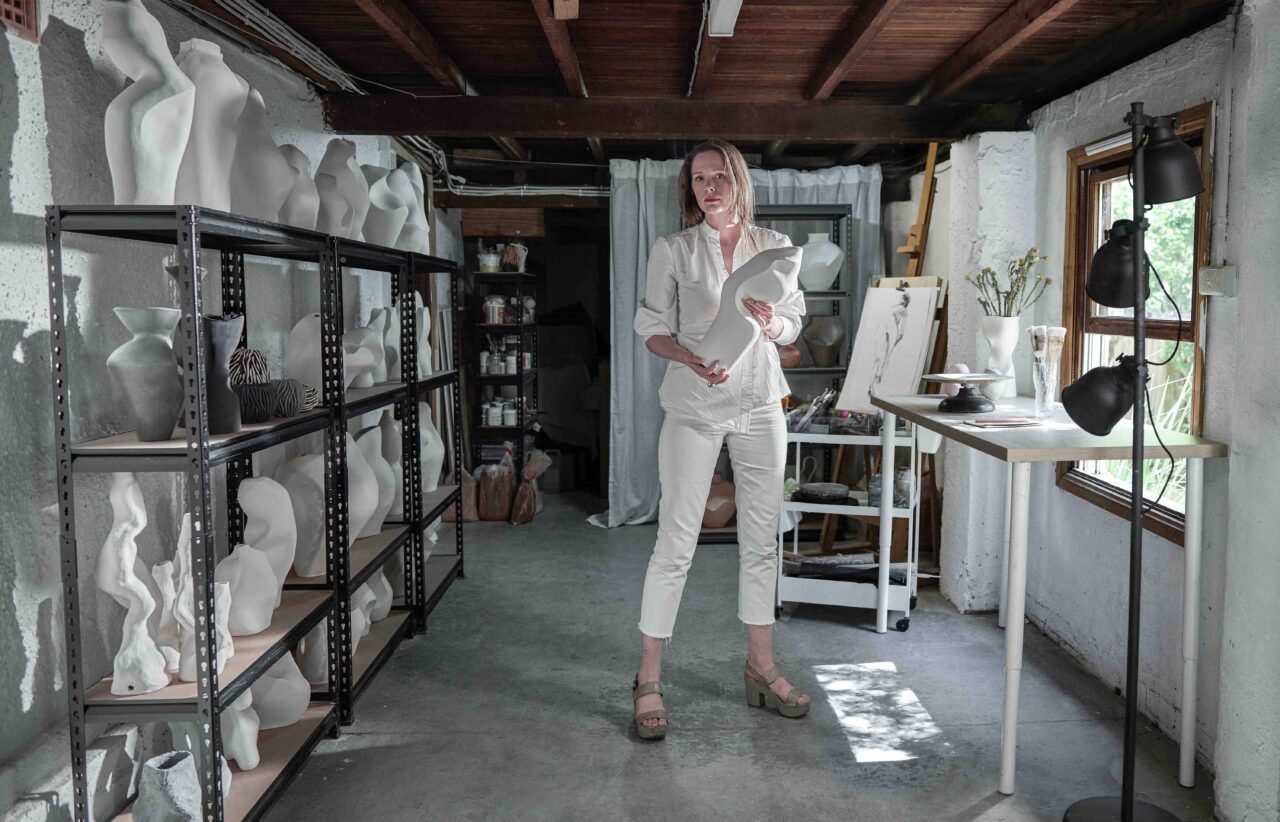 What types of clay and processes do you use? Is there anything unique to you or surprising that you have discovered? 
Whilst I was developing my skills I tried and tested many different clay bodies, in the end the clay I came to feel most comfortable with was earthenware, it has great plasticity and responds really well to my hand and other tools when slab building. Also with earthenware I fire at lower temperatures than with other clays, highlighting ecological benefits, too.
The most alluring (element) to working with earthenware is the results after firing; a buttery softness to the finish that really compliments the aesthetic of my sculptural vessels. As I build more, the desire to explore different clay bodies is evolving.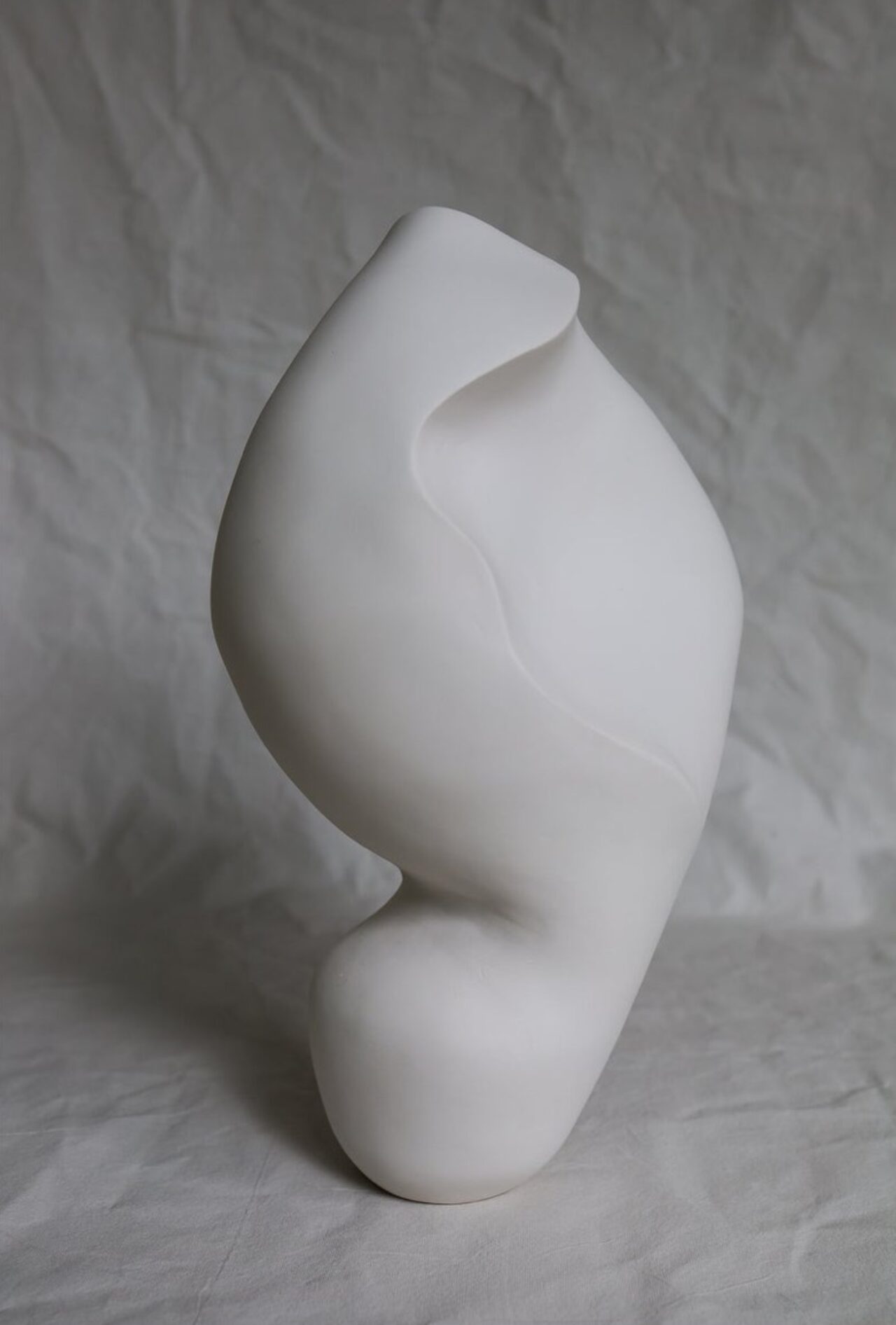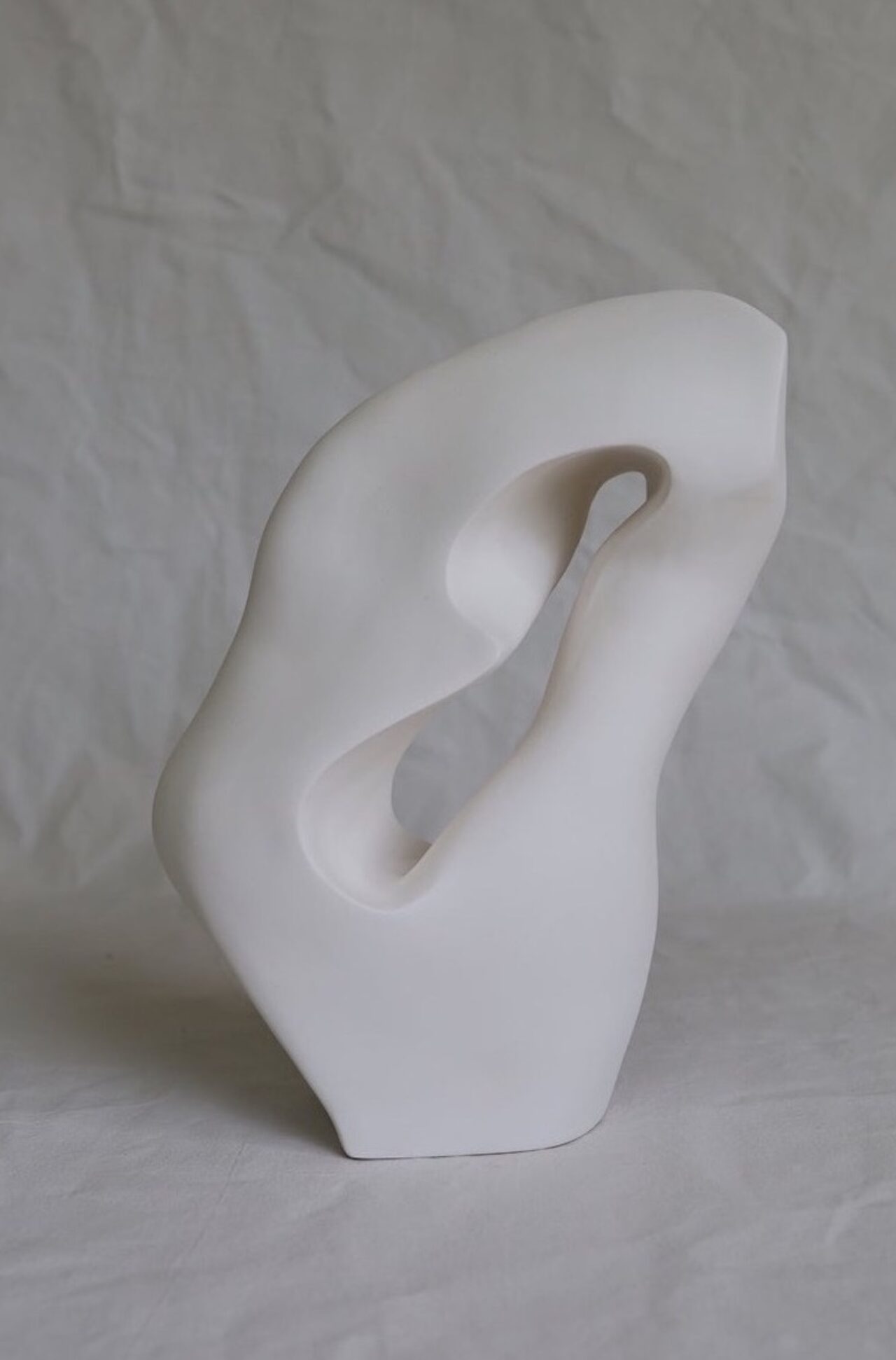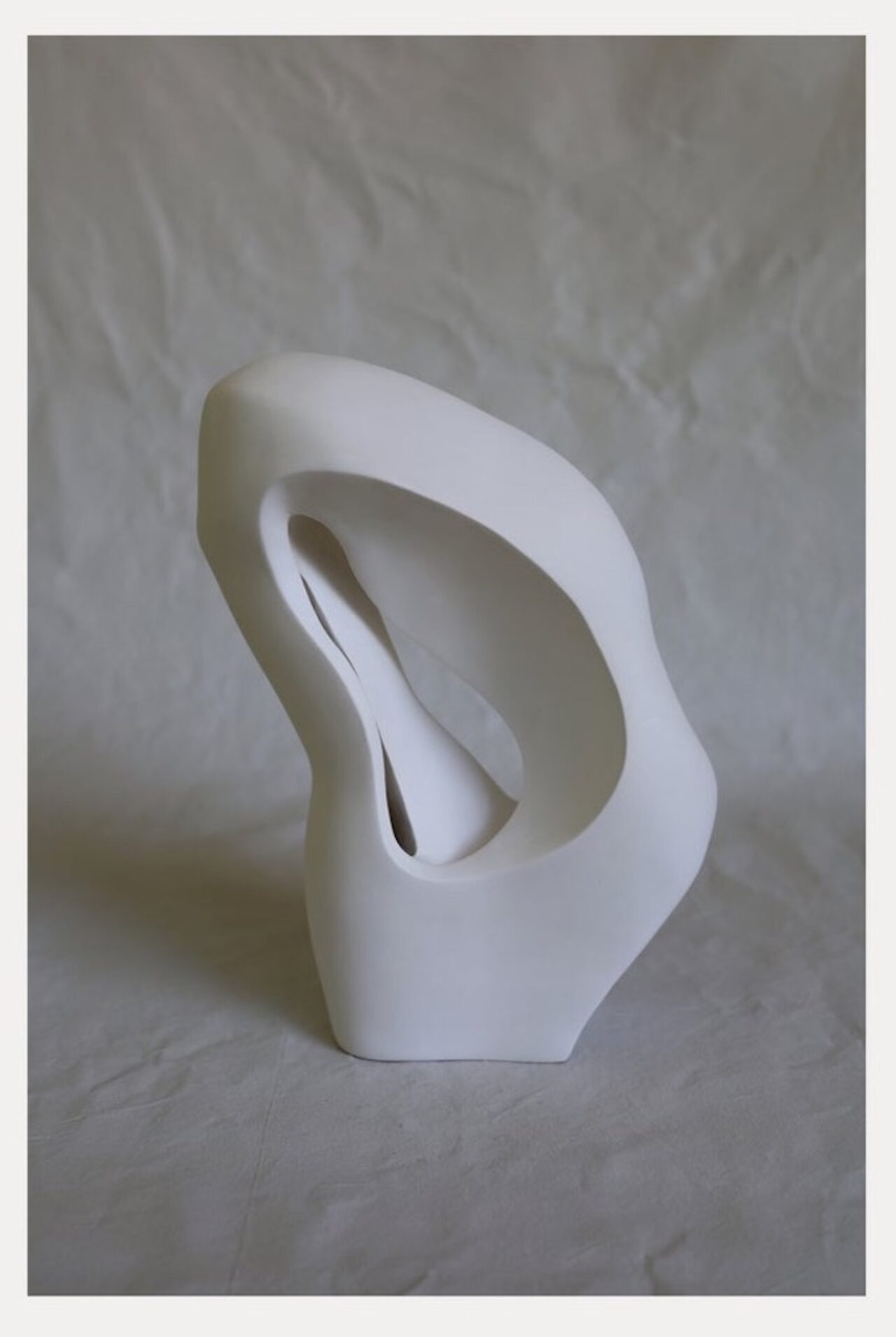 Spending many years living and working in London, what did your time there teach you? Especially at fashion design studios like Erdem? 
I was incredibly fortunate to work for Erdem, seeing the inner workings of a global fashion house was so valuable for my fashion career. It was a large team many who had come from other fashion houses in New York, Paris and London. It gave me access to a wealth of practical knowledge, and I made it my mission to absorb as much information as possible.
Being in London opened my eyes to a world of art and design. London is such a culturally vibrant city with endless art, design and architecture to inspire.
Now returning to your hometown of Sydney, what is it about Australia's biggest city that inspires you?   
I am incredibly inspired by rocky landscapes on the coastline in Sydney and its surrounds have so much of that on offer. I'm a nature baby, to still have access to a global city with all its conveniences and yet so much natural beauty right at your doorstep… they don't call it the lucky country for nothing!
What pushes you to keep going, to keep learning more? 
In the world of ceramics the realm of possibility is infinite; I find this so exciting, there is still so much for me to learn.
Each piece I make is a progression from the last; whilst I'm building I'll see something working from a certain angle and start to visualise how I can push that idea further in the next piece. It's an ongoing process that is about consistantly thinking and planning ahead.
I am currently studying ceramics one day week, not only have I found the education so valuable but also connecting with other ceramicists and being introduced to that community. Ceramicists are amazingly open to sharing their knowledge and experience.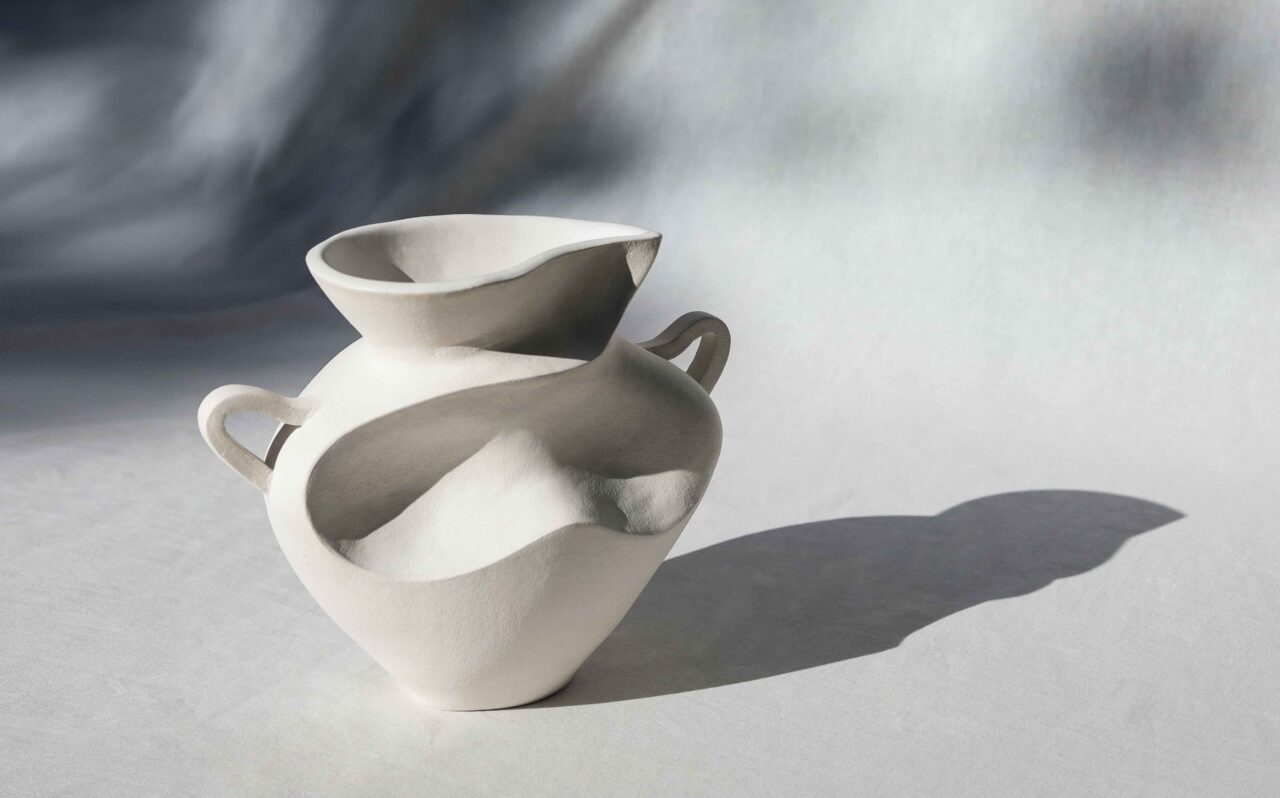 You've already achieved so much since launching Ignem Terrae Ceramics, what plans do you have for the future?
I certainly have no shortage of ideas for sculptures and vessels I want to build, at the moment my great struggle is there is not enough time in the day to get all my ideas built.
The future plans of Ignem Terrae is to evolve my collection to include sculptural lighting, and slip casting the 'Curvae' series in a range of luscious tones, and to just really push the boundaries of my sculptural work.