DOUG WHEELER
Pioneer Of Light and Space Installations Creates His Latest Work At 81 Years Of Age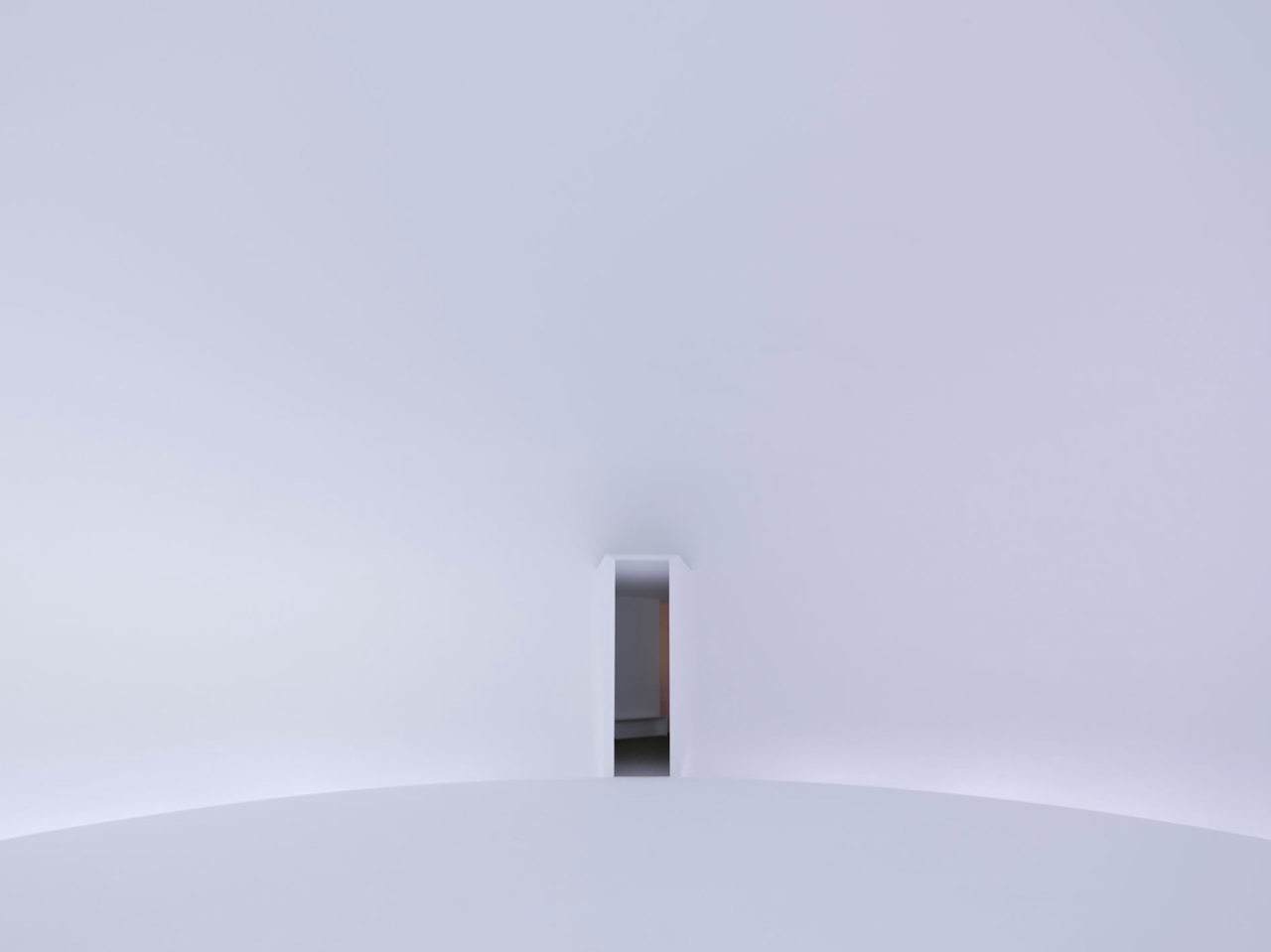 Long before light installations were ever popular let alone more commonly found inside galleries, American artist Doug Wheeler was experimenting with and developing light and infinity environments as early as the 1960's and 70's. 
Born in central Arizona in an isolated mining town, Wheeler's familiarity with vast, expansive landscapes began from his parents occupations in the sky – his father was a flying doctor – and on some occasions in remote areas was able to fly himself, witnessing the changing gradients and colours of the sky in the early or late hours of the day. His environment was an immense influence on his understanding of space; Wheeler described; "I used to lie down on my back when I was in Arizona and you could see the zillions of stars and the vault…up there. I'd have to hold on to [bunch grass or] something because I was afraid that I would float right up into that and gravity would not hold me…. I was conscious of the planet in the sense of light."

Although he first began as a painter, initially experimenting with the use of spray paint which were so minimally definitive that they created a diffused, absolute environment. It was in 1967 that he then created his first construction of an absolute light environment in his Venice Beach studio. A monumental, art-historical breakthrough at the time. Wheeler's immersive installations create an intense and direct engagement with the absoluteness in their optical fields.
Long-term art peer Robert Irwin described the overwhelming physicality of Wheeler's work during an 1969 installation Environmental Light at the Stedelijk Museum. Irwin explained his experience as; "A diffused light filled the room; I removed my glasses thinking that the lenses were fogged. But, no. The space had lost its dimensions and I was standing in a sea of light that was tangible. Doug Wheeler had accomplished his objective…. The viewer, instead of simply standing before a canvas as observer, is now taken into the work, becomes a part of it; for the eye has become an extension of the entire body, of one's entire being."
Artist Daniel Buren described the same experience as; "One was no longer seeing a work: one was experiencing a spatial event. One was entering into light."
As one of the worlds leading pioneers of the light and space movement, now at 81 years of age Wheeler presents a brand new installation titled Rotational Horizontal Work at David Zwirner Gallery, New York. Here, he articulates space and light to transform sensory responses in relation to the earths moving axis. As a luminous space it is blindingly white, with a slight curvature in the gallery flooring – or are things truly as they appear to be? Wheeler's work invites to investigate their perception of space, questioning what is reality. The new installation is the result of ongoing experimentations originally since 1967–8, acting as a retrospective on Wheeler's oeuvre and his technical methods used whilst transforming the architecture of the gallery.
A monograph authored by the esteemed art historian, curator and Director of the Fondazione Prada Germano Celant, published by David Zwirner Books is now available here.