Christo's Early Works 1958-1963
Presented for the First Time at Gagosian Paris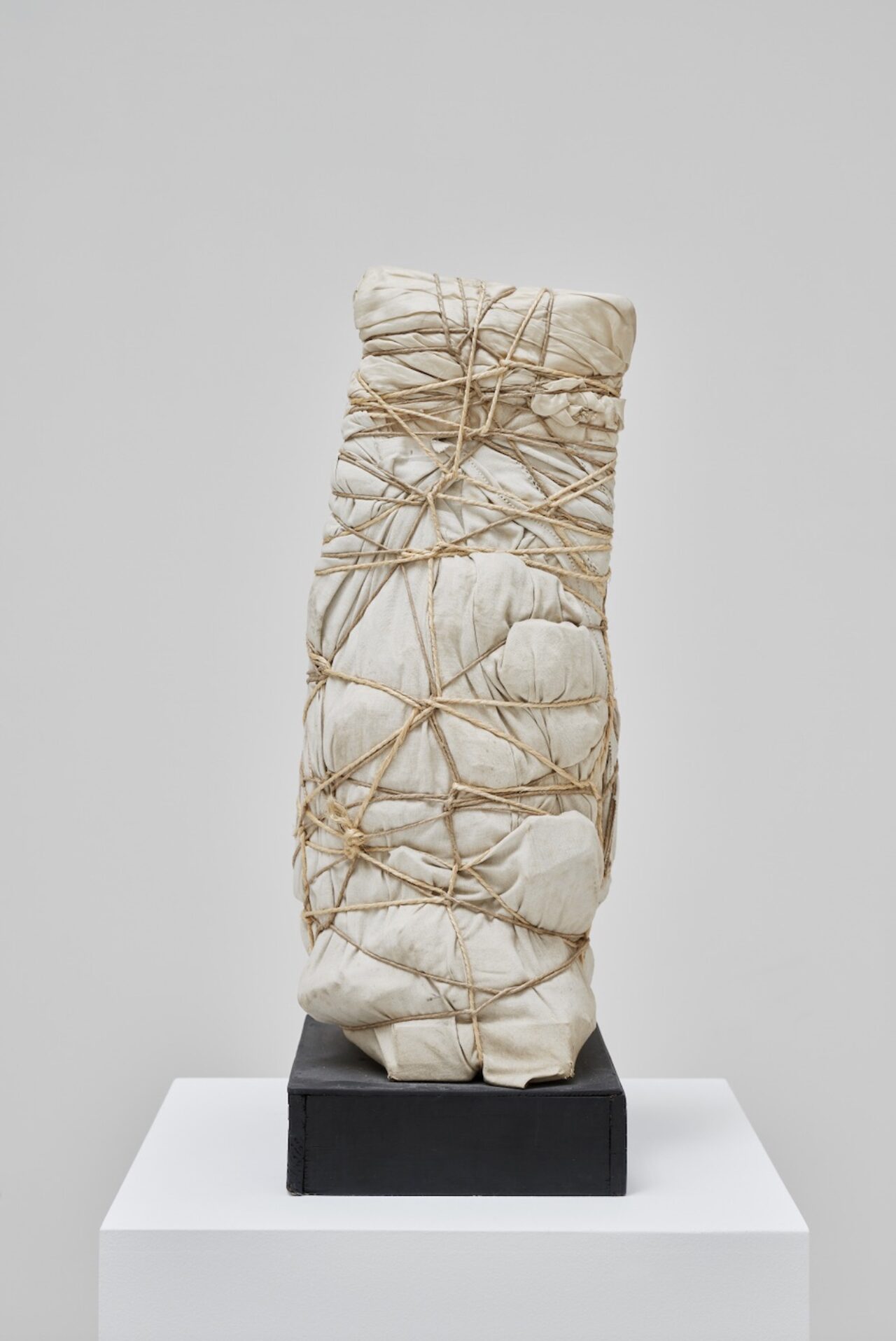 Christo's sculptures made in Paris between 1958 and 1963 are presented at Gagosian Paris for the first time in an exhibition dedicated to the late artist. Held across two floors of Gagosian Paris on rue de Ponthieu, the exhibition is not far from Christo's first Paris studio.
Organised in collaboration with the artist's Estate, the exhibited works provide boundless insight into the development of Christo's art process. In addition, they are significant to the history of art itself, with the artist continuing to influence the many with his vision. Early examples of Christo's wrapped objects and barrel structures are shown, as are the rarely exhibited Surfaces d'Empaquetage and Cratèresseries key works.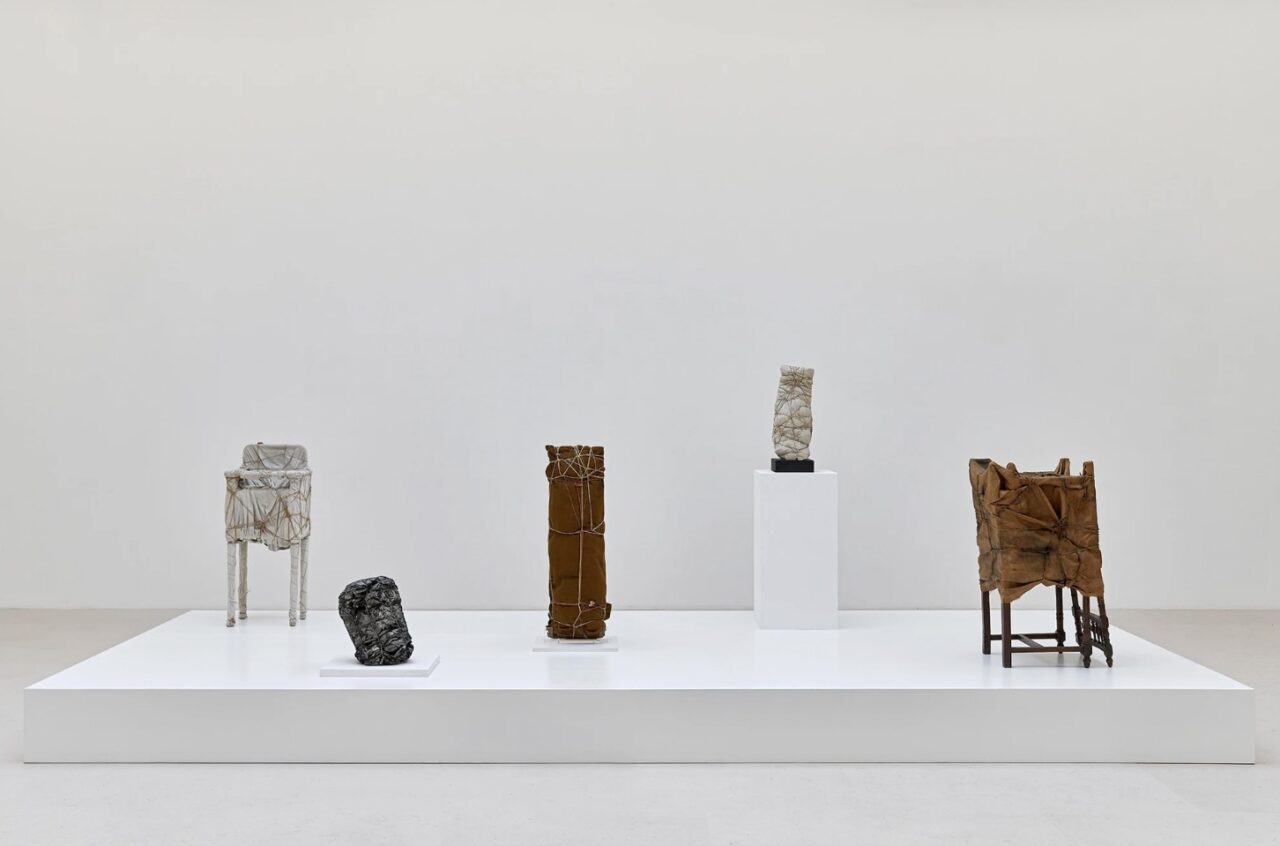 Christo's first studio was in a small maid's room at 14 rue de Saint Sénoch in the 17th arrondissement, the first place he located to when he moved to Paris in 1958.
In this studio he created his first Wrapped Objects and barrel structures, and in retrospect we now see that these elements continued throughout Christo's sculptural practise. In 1958 Christo also met a pivotal individual, Jeanne-Claude Denat de Guillebon, who would become his wife and his close creative partner, a significant force in his life. Together they would coauthor public artworks which would rewrite the existing perspectives on the power of art.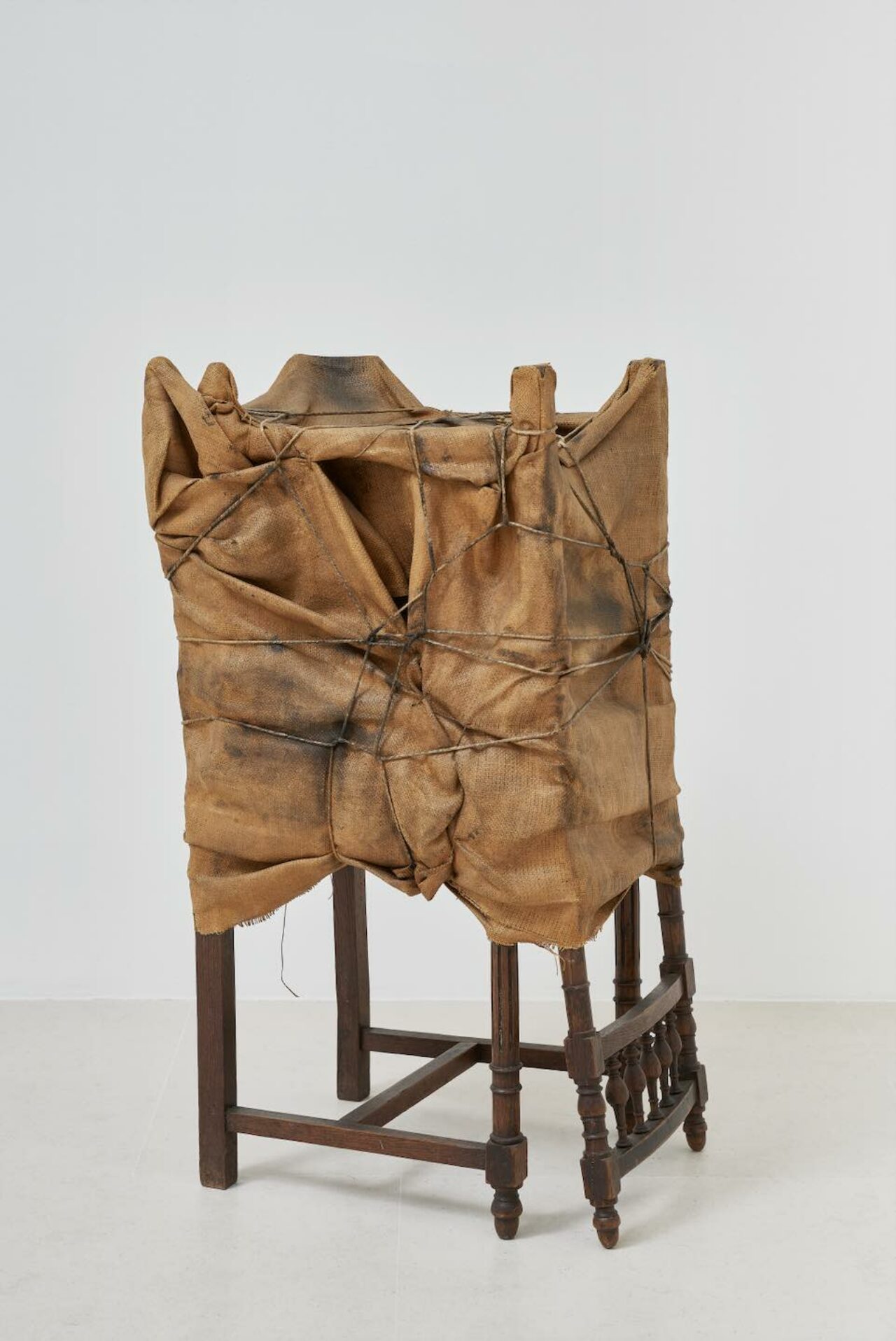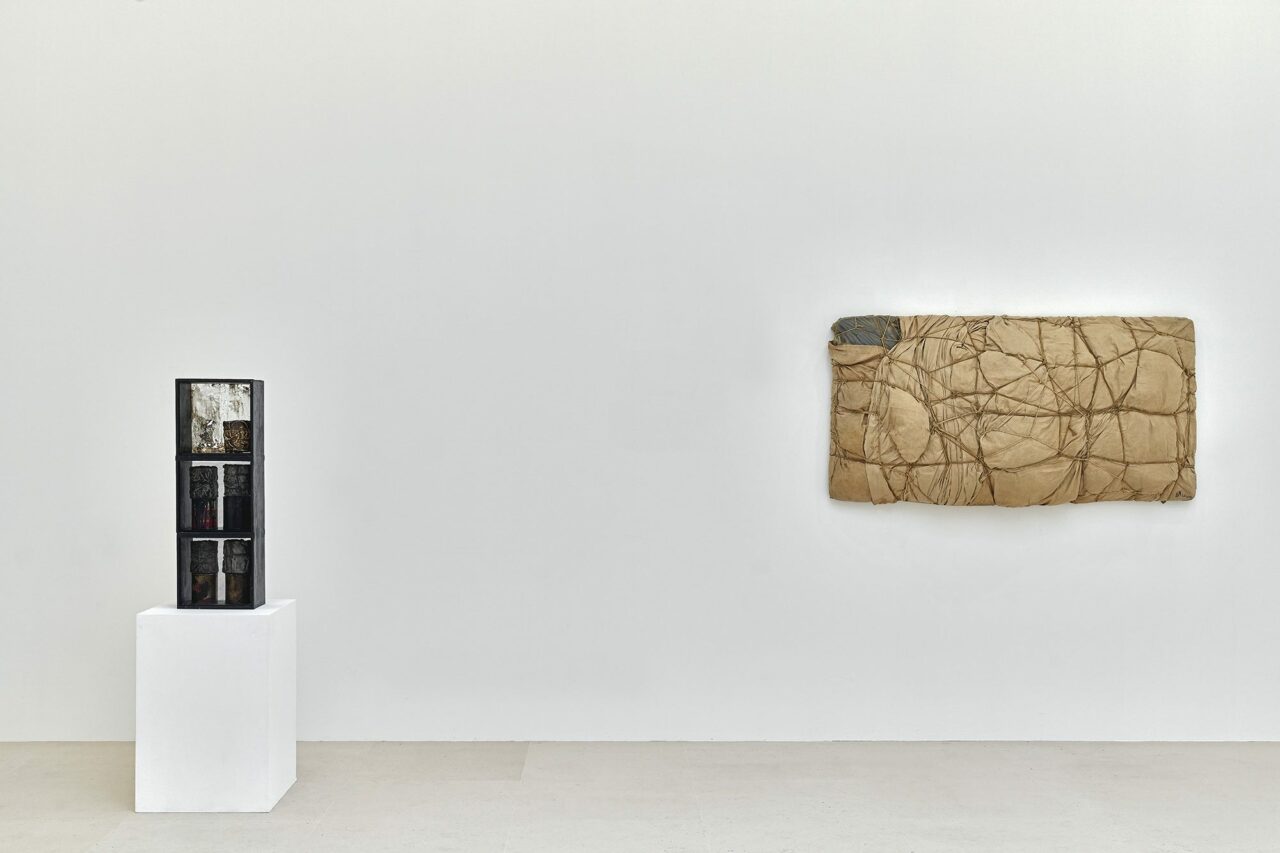 Christo first began working with steel oil drums because they were inexpensive and almost indestructible. Later he began to cover them with fabric, varnish, paint, and sand that he used on smaller objects like cans and bottles.
"I started working on the Cratères, the Wrapped Cans, the Surfaces d'Empaquetage around the same time, in 1958. In the beginning, the wrapping was not essential. It was not so much about making an object, but more about the texture of the object itself. I used fabric to wrap the cans, then I applied paint and lacquer to stiffen the fabric. This way they became like a still life"
—Christo, 2020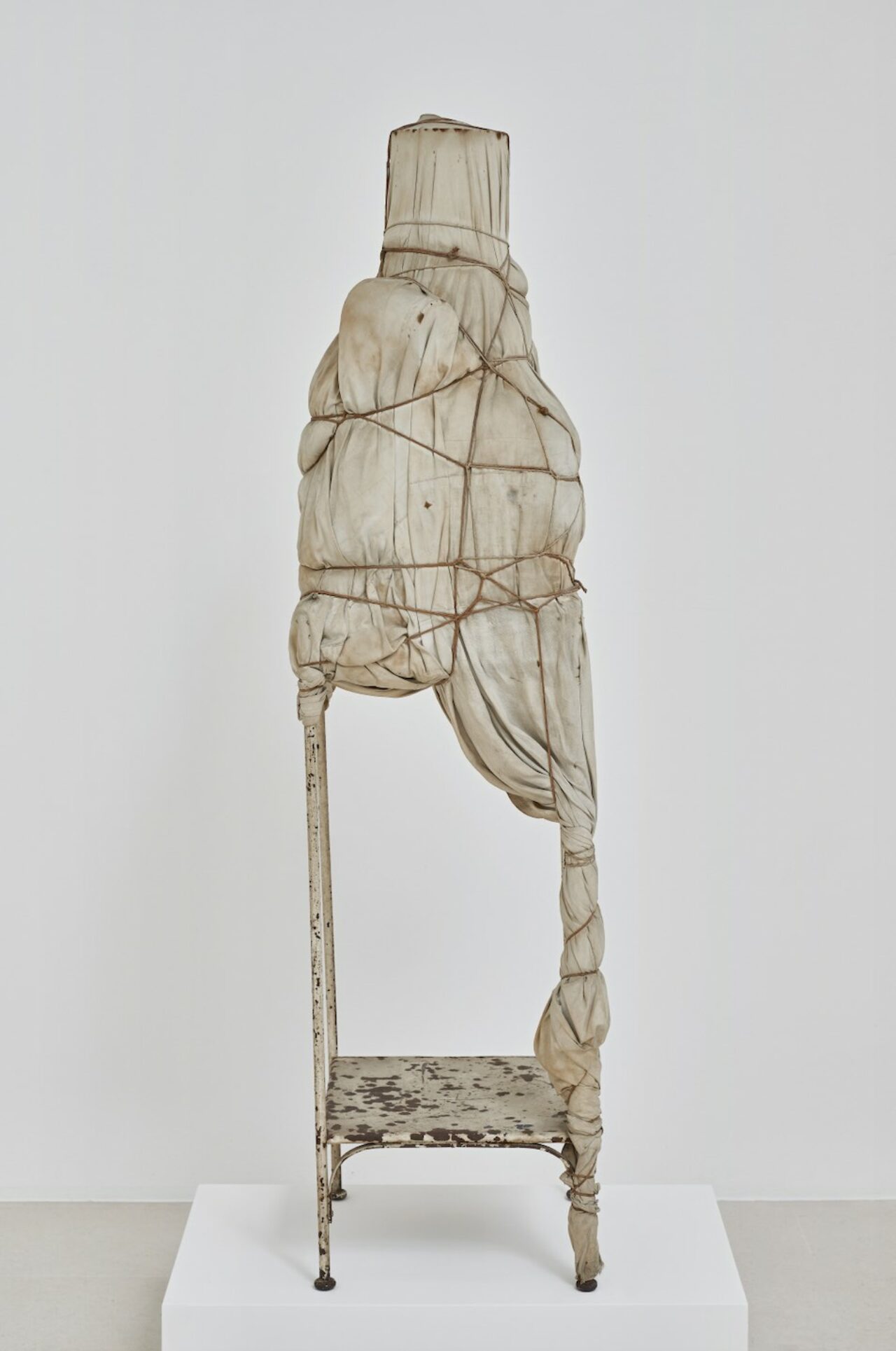 Sixty years ago this month, on the evening of June 27, 1962, Christo and Jeanne-Claude installed Wall of Oil Barrels—The Iron Curtain, closing the historic rue Visconti with eighty-nine barrels. The 4.2-meter-high barricade blocked one of narrowest streets in Paris for eight hours, obstructing most of the traffic through the Left Bank.
The culmination of Christo and Jeanne-Claude's work with barrels will come full circle with their final work, The Mastaba, conceived in 1977 for Abu Dhabi as the only permanent large-scale public artwork. The Mastaba will be carried out per Christo's wishes by the artist's team.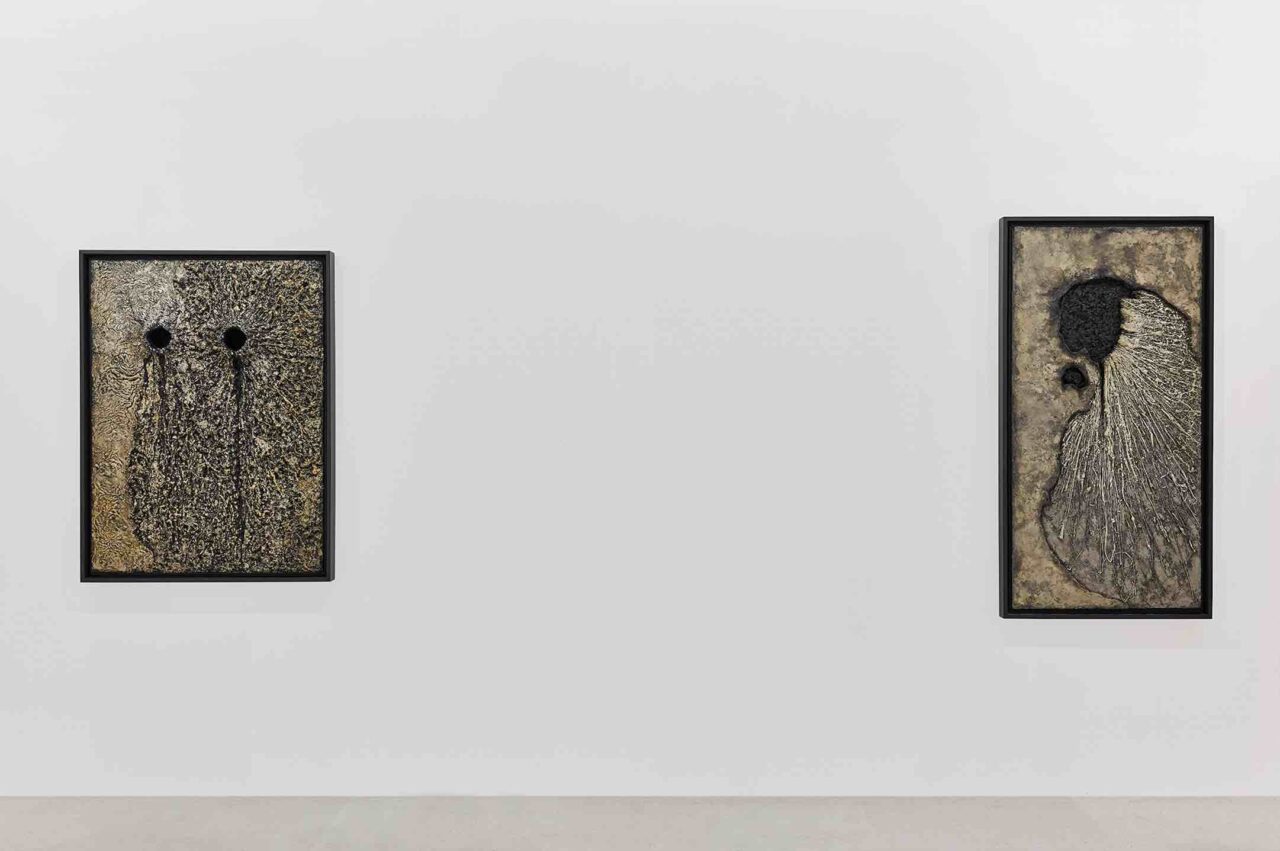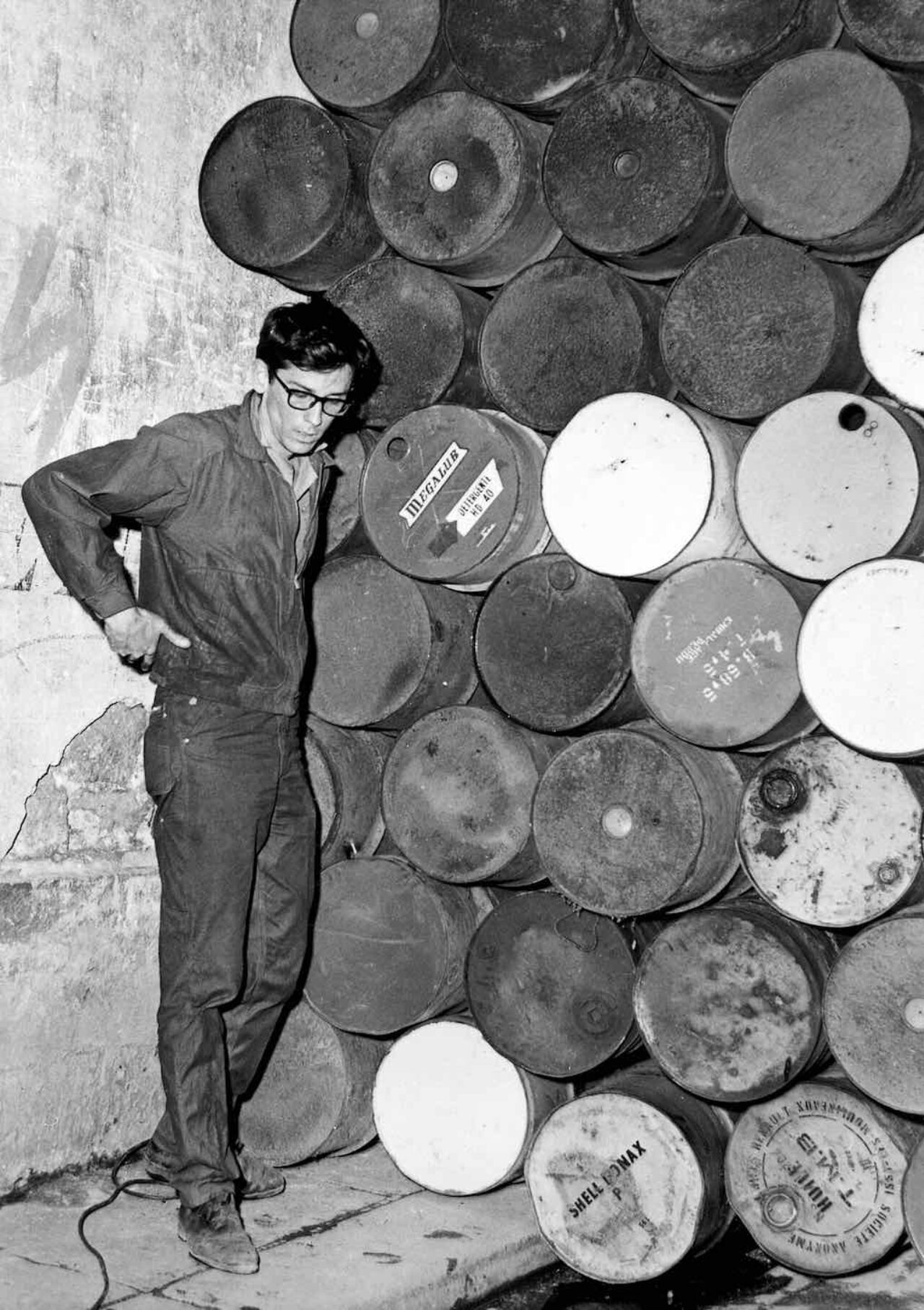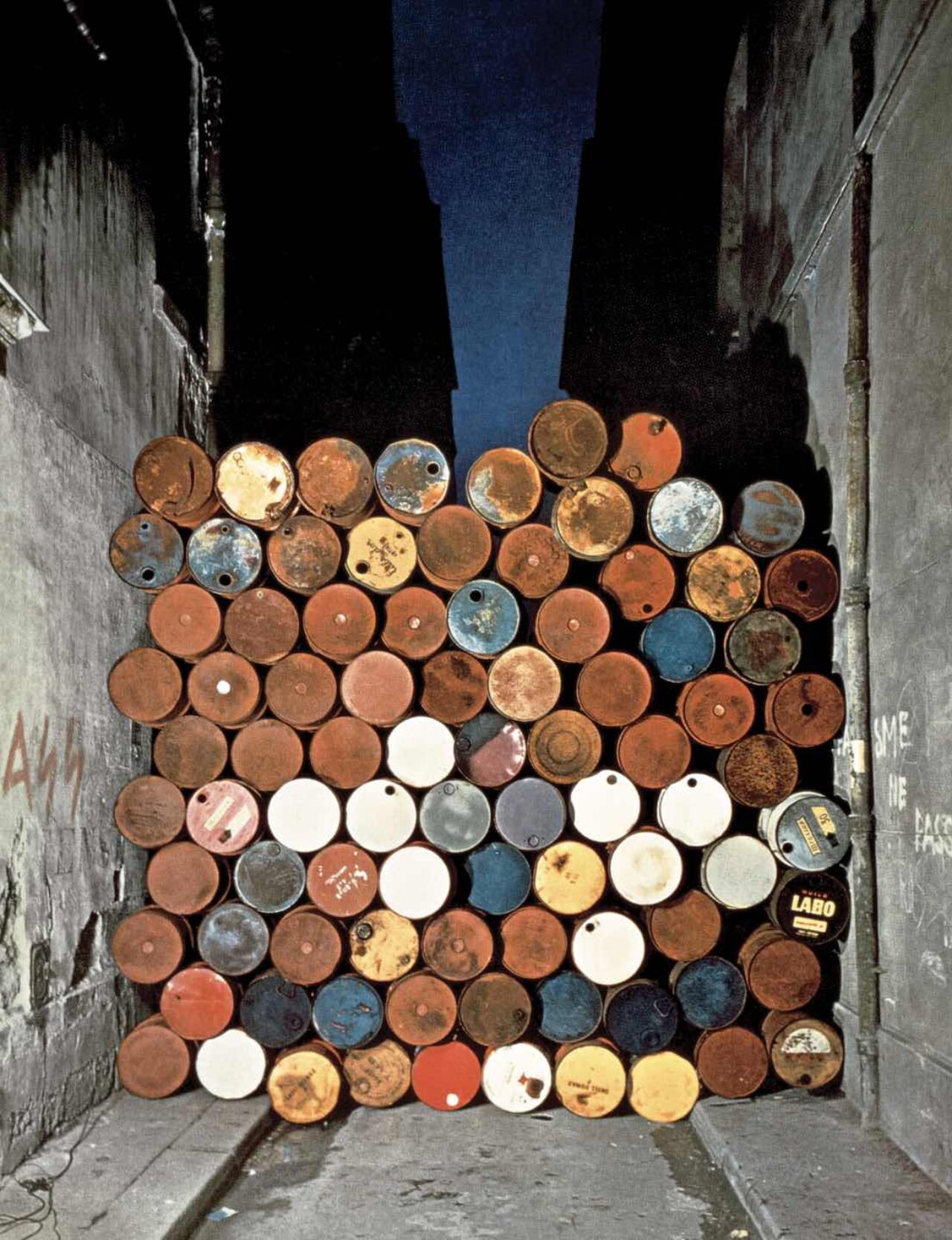 Gagosian rue de Ponthieu, Paris
June 10 – October 8, 2022