CHIHARU SHIOTA
The Soul Trembles At Tokyo's Mori Art Museum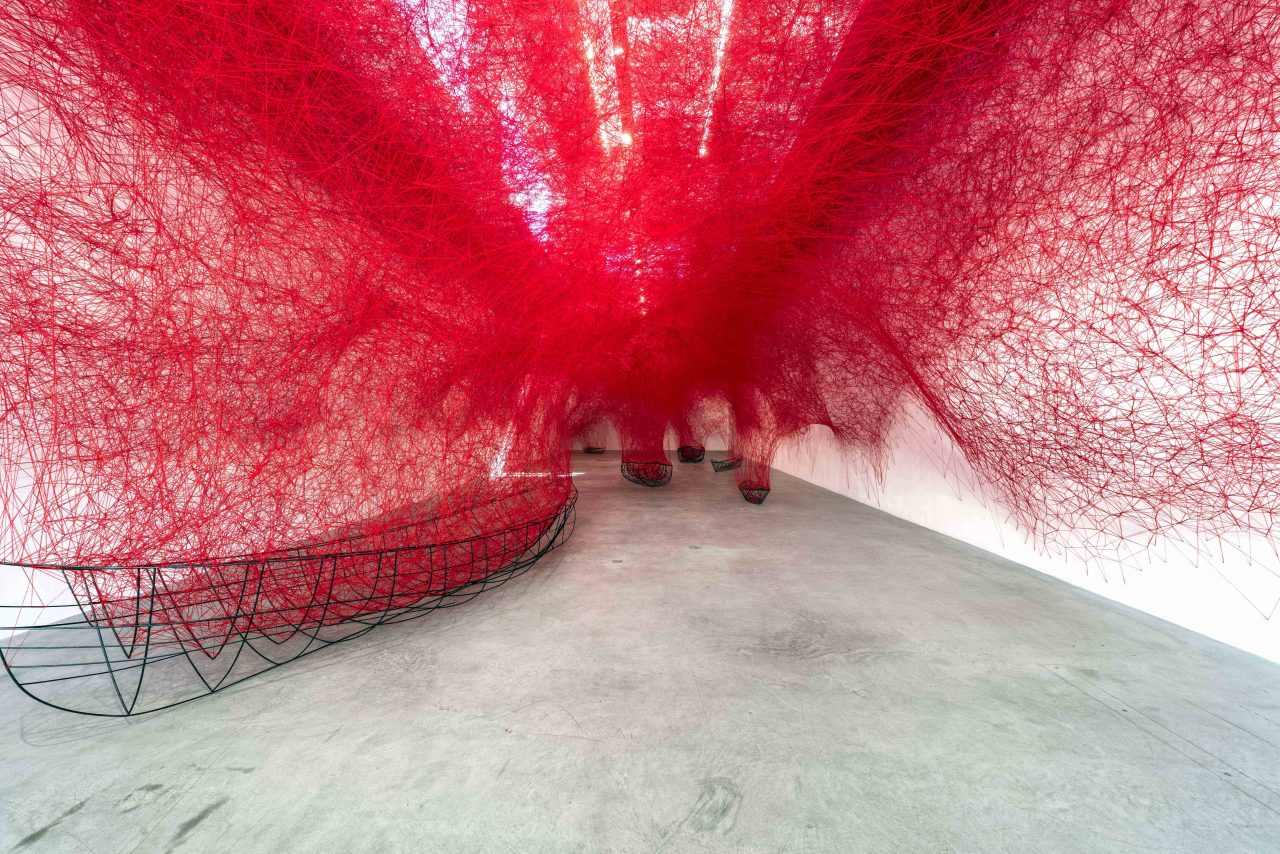 Tokyo's Mori Art Museum presents the largest and most comprehensive exhibition to date of 47-year-old Berlin-based Japanese artist Chiharu Shiota. Titled The Soul Trembles, the exhibition presents a closer look at Shiota's performance and installation work, exploring the presence of absence that has been a pivotal, ongoing thread in her oeuvre.
Her thought-provoking works examine human fragility, identity, and "pondering the soul and the meaning of life." It's no wonder she is one of Japan's most regarded contemporary artists; from solo exhibitions in the Art Gallery of Australia (2018) to Yorkshire Sculpture Park (2018) and most notably represented Japan in 2015 at the 56th Venice Biennale International Art Exhibition.
Shiota examines the humility of life; and champions human empowerment. Her own vulnerability, memories and personal reflections are found within The Soul Trembles presenting works from over 25 years; from her large immersive installations that include intricately-woven thread span across entire spaces that evoke movement and travel such as in Uncertain Journey (2016) to In Silence (2008) suggesting quietude. These works have also been reproduced as spatial art in various stage and theatre performances at the Théâtre Royal de la Monnaie (Brussels, Belgium) to the Polish National Opera (Warsaw, Poland).
Looking back in even her early work from the 1990's, there is a ongoing unique in the colours and materials found. From pure white, or red and dark tones in mixed media using wool, timber, rope, crayon, to even soil and acorns – each is diverse yet cohesive. Although her training began in oil painting, she soon explored herself as a medium, such as in Becoming Painting (1994) where she used her own body as a canvas.
A newly-commissioned work Out Of My Body (2019), presents life-size bronze-cast body parts scattered amongst a woven, red thread, symbolising her own feeling through battling cancer again for the second time in 12 years; having parts of her body removed and undergoing chemotherapy, she felt her soul was being left behind. Yet through her personal tribulations and artistic expression, she retains an impressive optimism; "It struck me that perhaps the painful treatment along with the confrontation with death is a tribulation to create honest works. The exhibition presents my work from over 25 years. It is a dialogue with my unveiled, naked soul."  You can't help but feel moved. The Soul Trembles is on view at the Mori Art Museum, until October 27, 2019.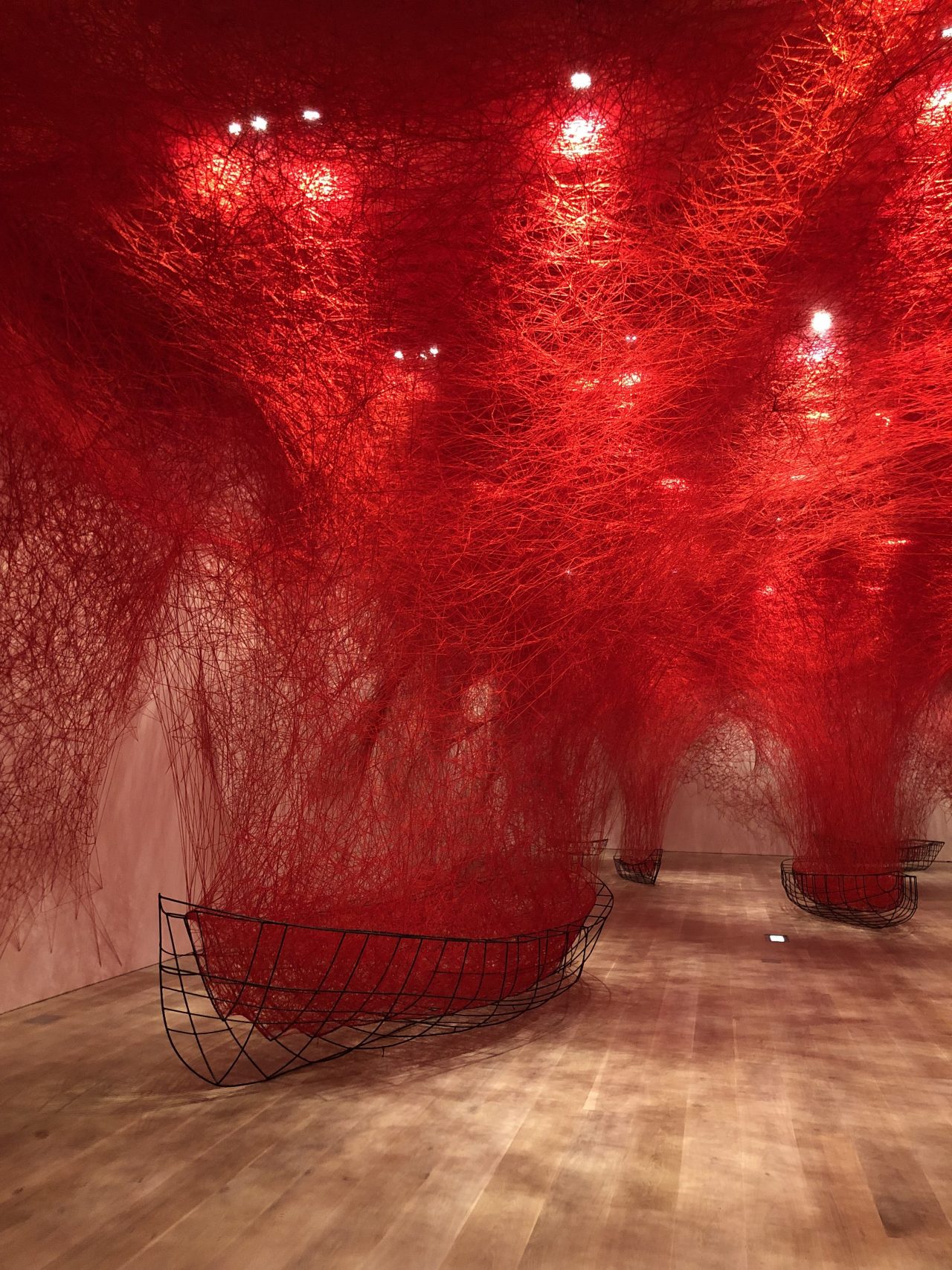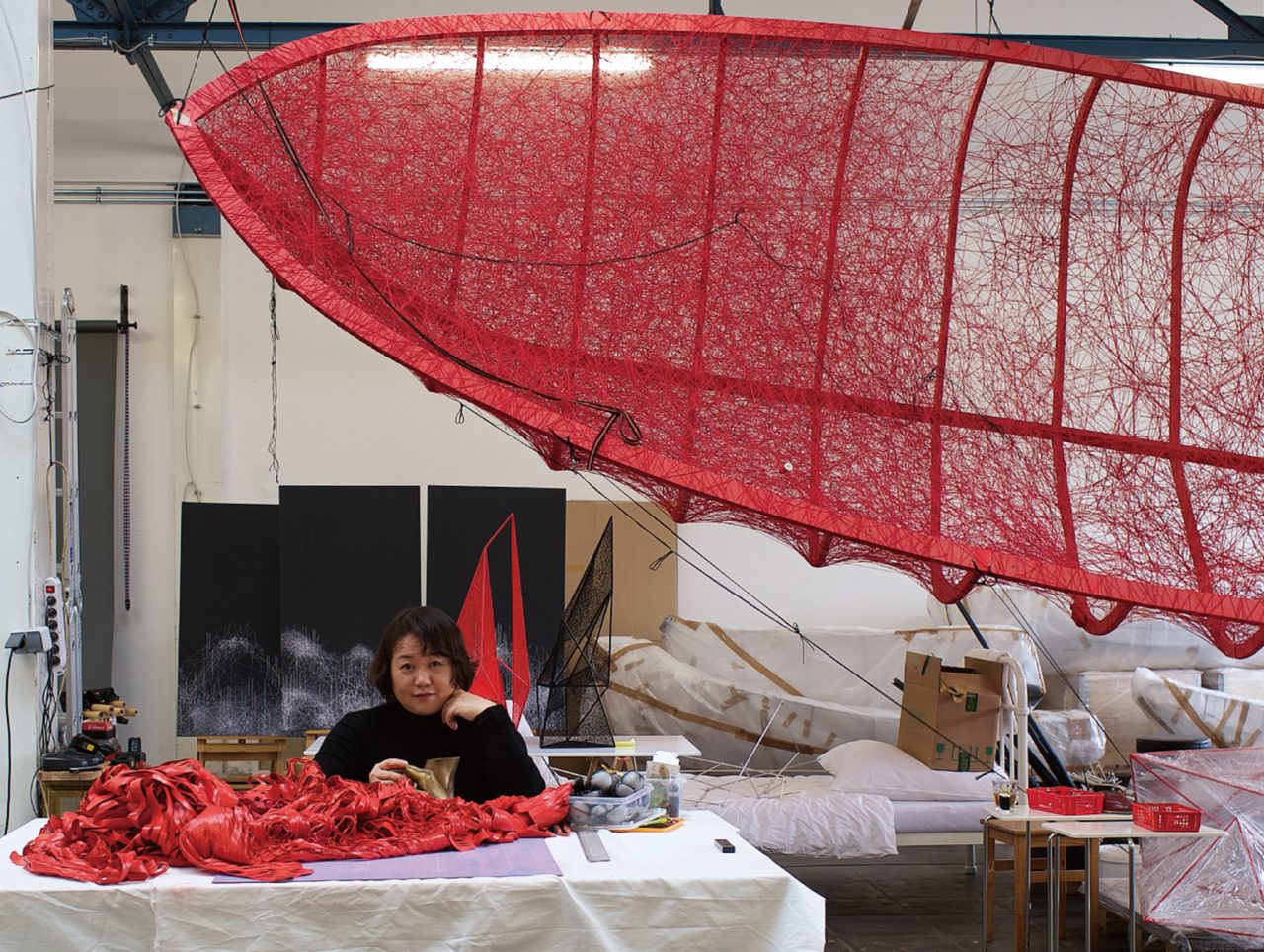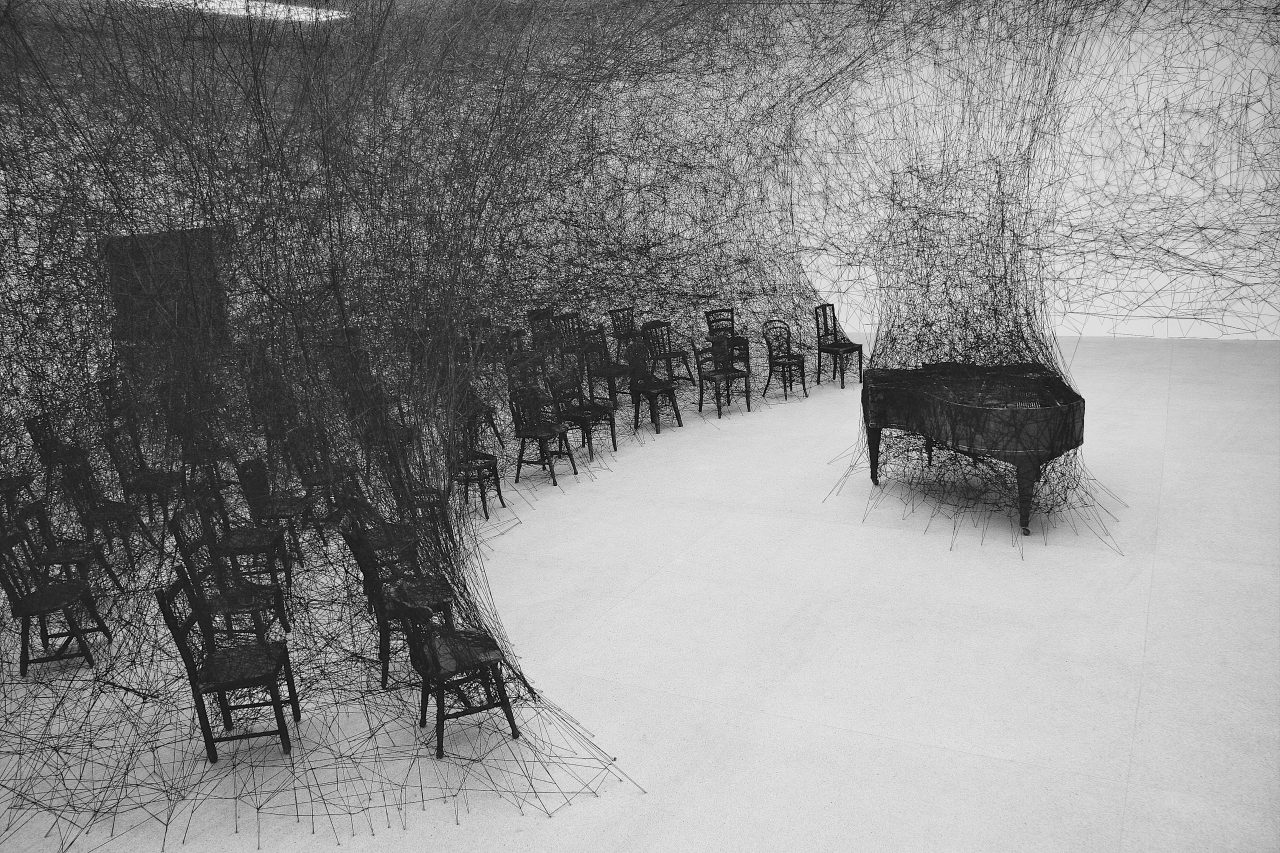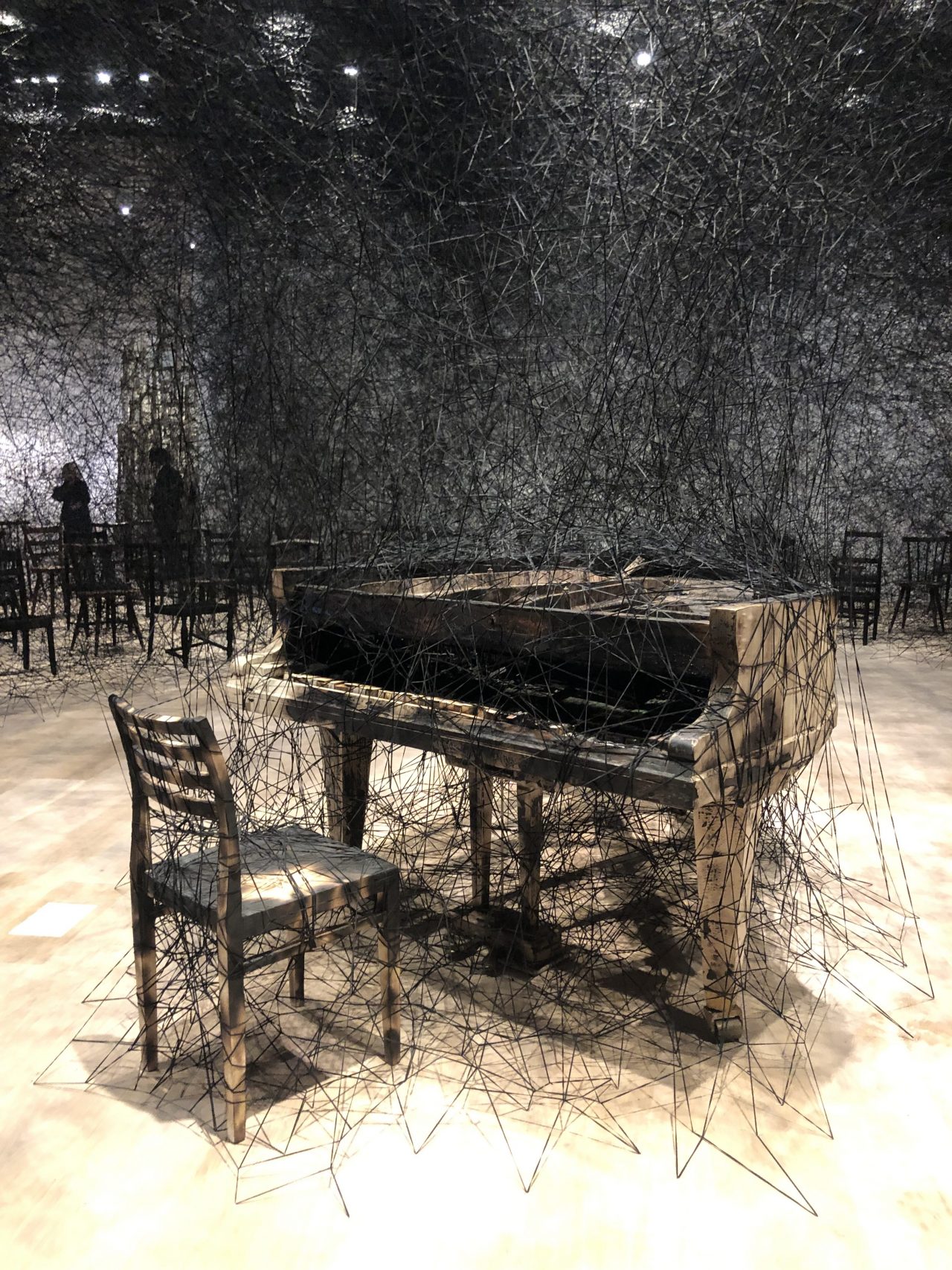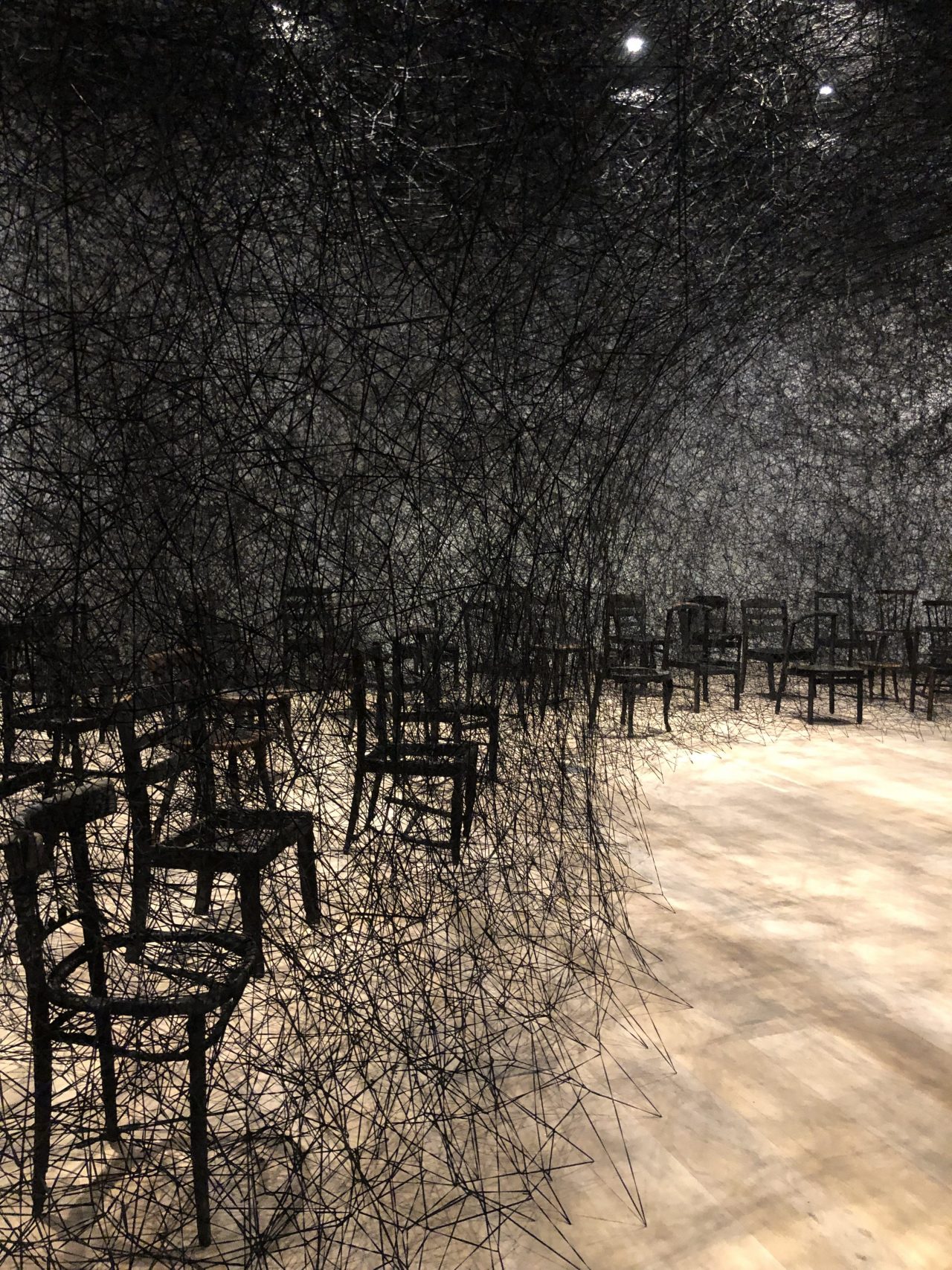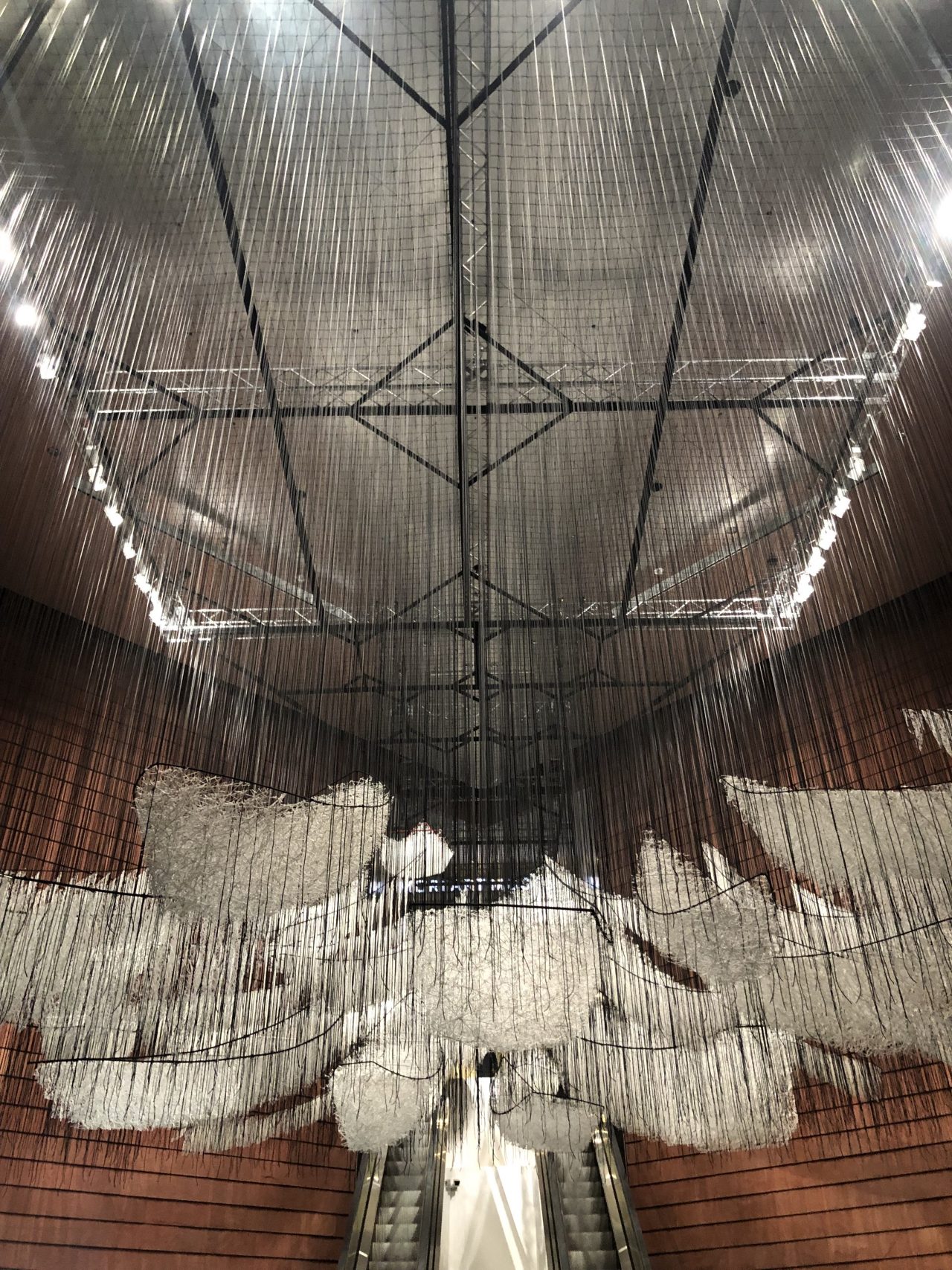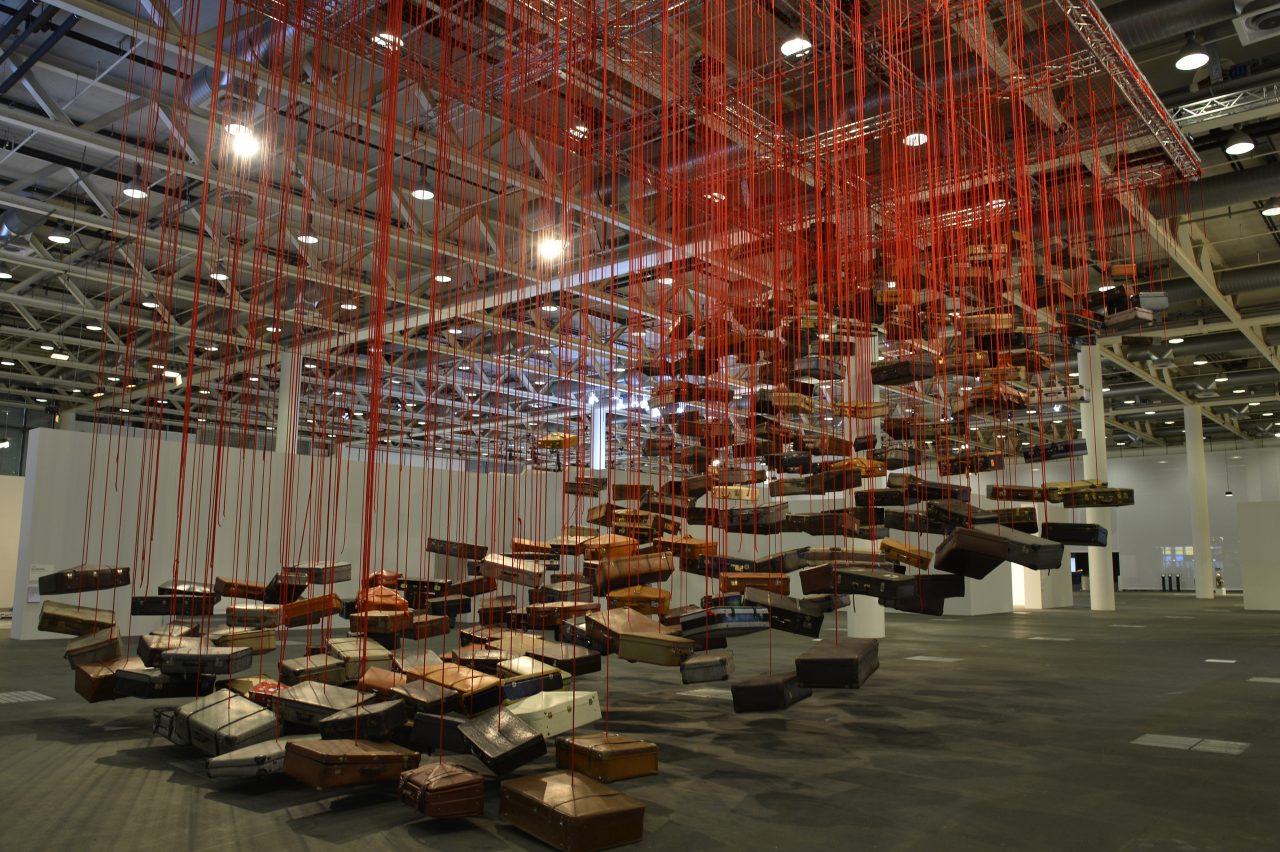 Chiharu Shiota: The Soul Trembles 
Until 27 October, 2019
#Champ_Tokyo