BEYOND THE ROAD
An Immersive Exhibition At The Saatchi, Aimed At The Curious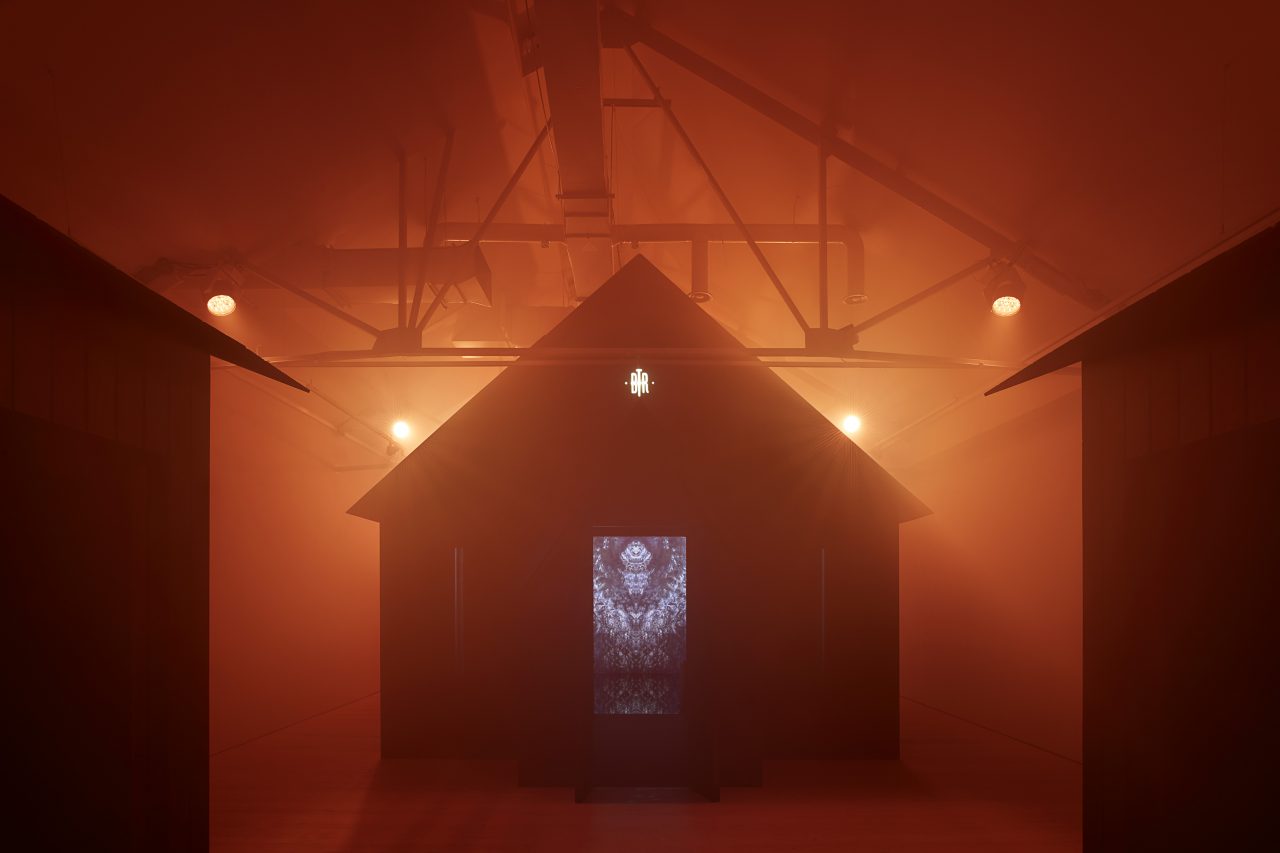 A symphony for the senses, light, sound and scent come together for the Beyond The Road immersive exhibition.
Reinventing the exhibition format, Stephen Dobbie and Colin Nightingale (both core creatives at Punchdrunk) have partnered with cultural curator and artist James Lavelle (UNKLE) for this independent project. Beyond The Road, the first in the 'Beyond The' projects, presents an all-encompassing conceptually-led experience.
Fronting the music project UNKLE and founding the pivotal Mo'Wax record label, Lavelle's career of connecting people with music and art has spanned over 25 years. Since 2000, Colin Nightingale and Stephen Dobbie of Punchdrunk have been equally instrumental to the arts, with their immersive theatre company reviving a new movement for the genre. They have pioneered immersive experiences led by theatrical worlds. 
Through the collaboration, all collaborator's expertise is united: Lavelle's art and music made physical through Stephen and Colin's created realm.
The aural element of the exhibition presents a soundscape of The Road: Part I and II, UNKLE's latest albums. Audio specialists from Germany, d&b audiotechnik, have partnered on the exhibition to amplify the experience through specifically-curated audio systems for each room. London-based company HYPERVSN – who create 3D displays with cutting-edge technology – present high-res holographic projection images in various areas of the exhibition, whilst award-winning perfume designer Azzi Glasser has ensured scent is also a key ingredient to the experience.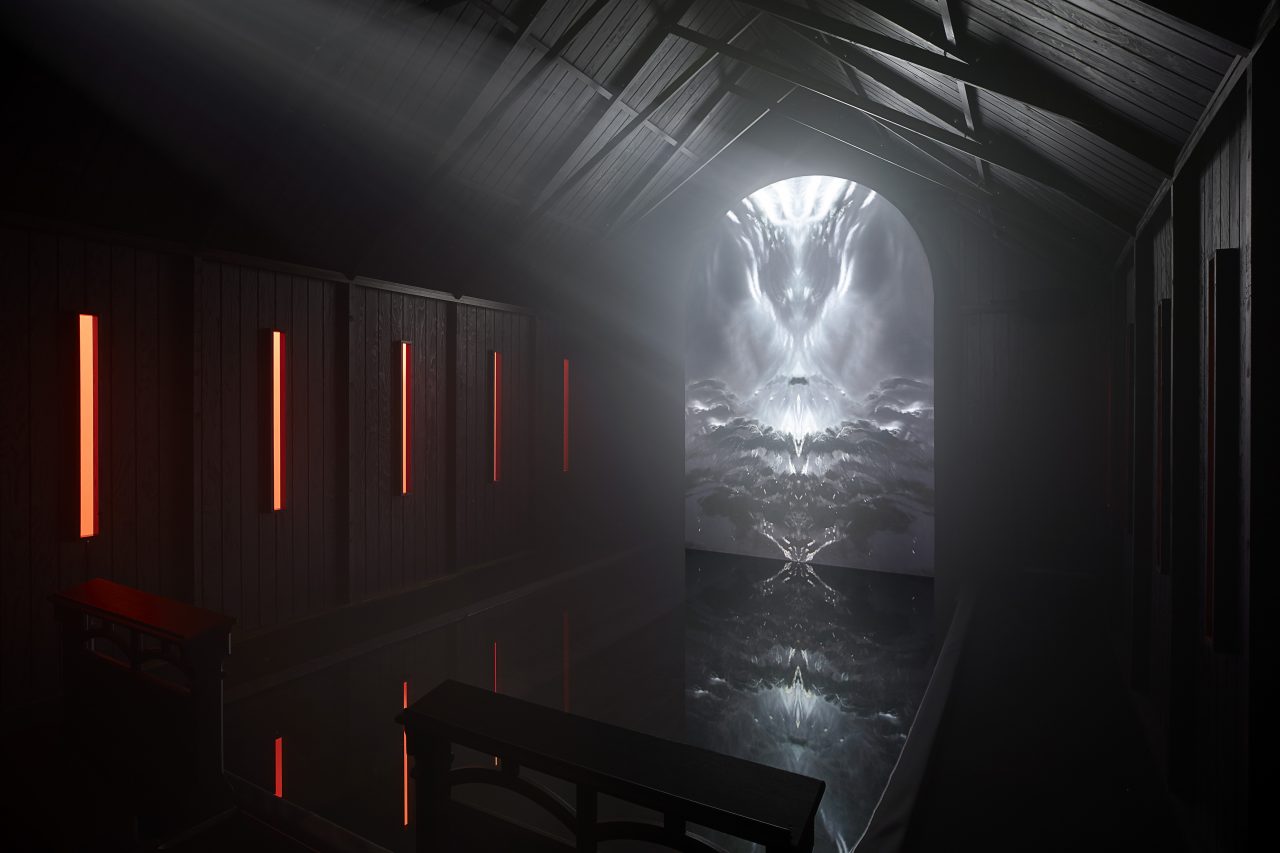 Can time also be another pivotal attribute to the exhibition? The show symphony is not orchestrated, as the exhibition design is in constant motion and therefore creates a completely different experience upon each visit. It will also differ for each visitor depending on depth of awareness and curiosity, guests need to participate. Intentionally evoking intrigue, various clues to Lavelle's universe are found.
Artwork from past and present collaborators such as Lucas Price, Norbert Schoerner and Nathan Coley are curated alongside film works by Toby Dye, Warren du Preez and Nick Thornton Jones. Nods to contemporary masters James Turrell and Stanley Kubrick can be seen in the exhibition aesthetic, both obvious influences for the producers. Found only by those that seek it, that element of the experience is what Stephen and Colin are so good at constructing. 
Beyond The Road is conceptual and interactive; that's why it's so ground-breaking to be held in a museum setting (ahead of its time in many ways). Londoners are spoiled for choice when it comes to museum shows, but the offering is always a one-way experience. Here, interaction is necessary. The museum staff instruct phones must be switched off beforehand, and we would highlight the importance to allocate adept time – over 1 hour – to experience the work to its fullest.
You won't experience anything like this at another museum, hence why the partnership with Saatchi Gallery is so unique. The exhibition has to be physically experienced to truly understand all of its precisely-executed design and audio idiosyncrasies.
∆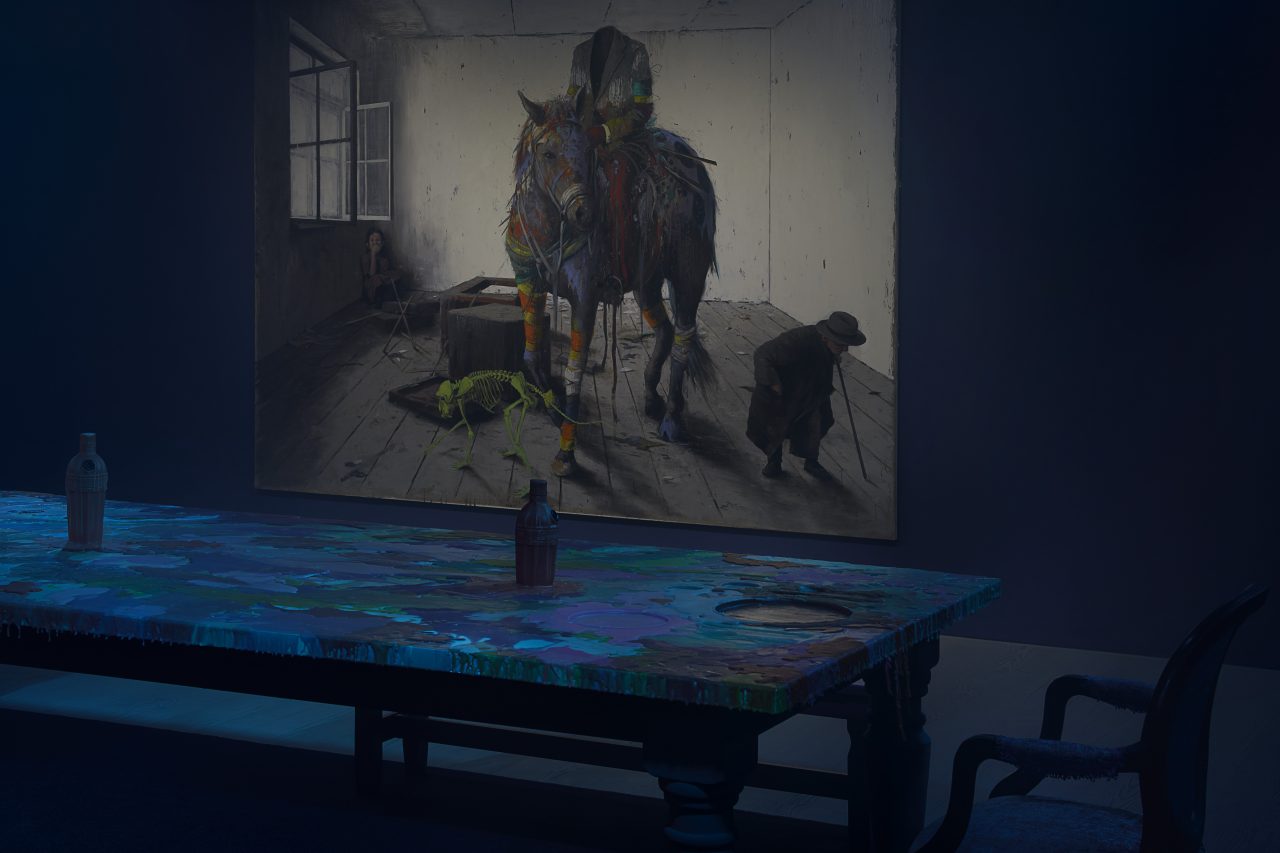 12th June – 8th September, 2019
Saatchi Gallery Duke of York's HQ, King's Rd, Chelsea, London SW3 4RY UK
Open 10-6pm Daily
#Champ_London