BÀBÁ, FATHER
Photographer Olufemi Adegboye Presents His Intimate Photo Series of Black Fathers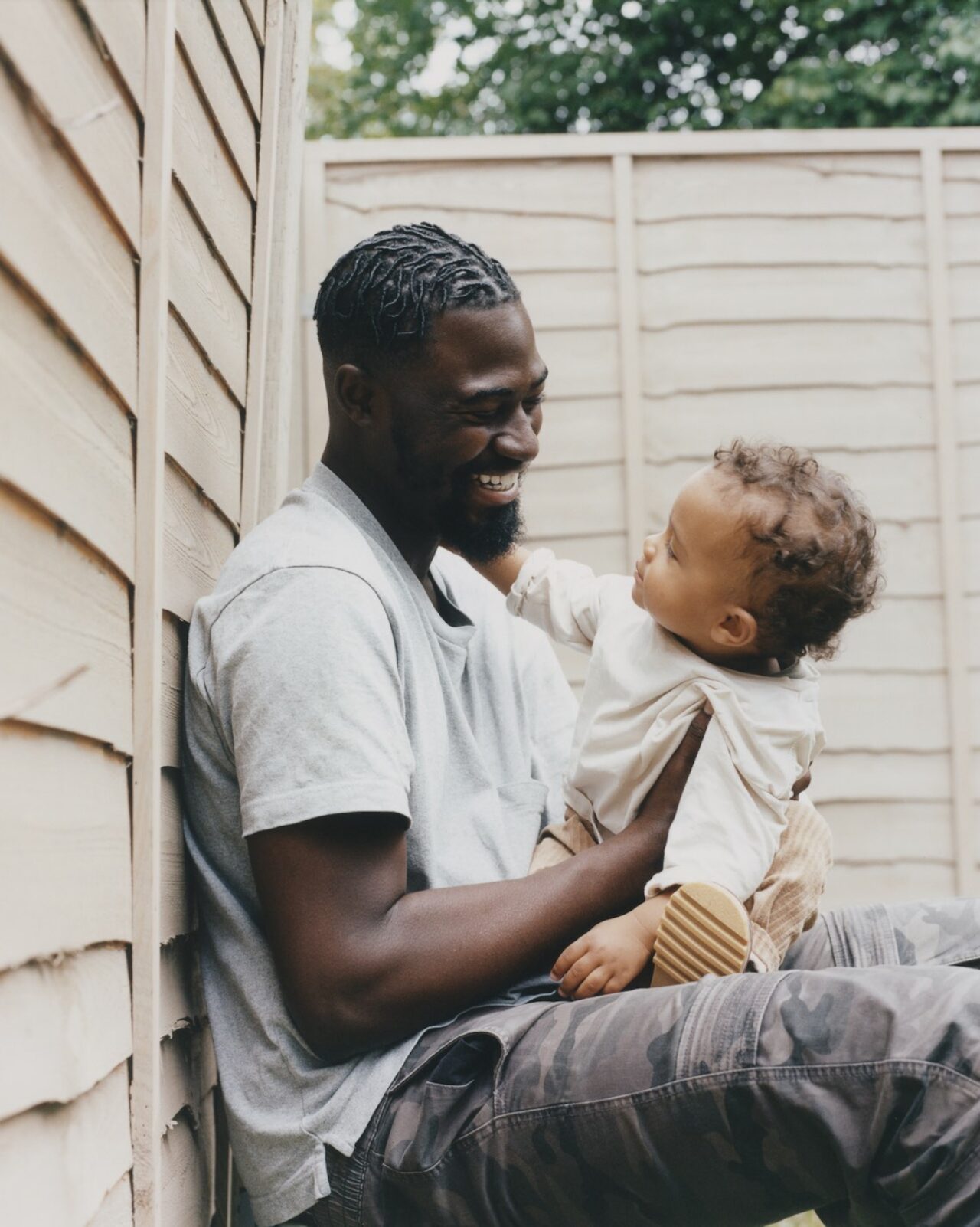 London-based photographer Olufemi (Ollie) Adegboye presents an intimate new portrait series, his first and most moving to date. 
As the previous Champ Magazine Photo Editor, Ollie has been an integral part to the team, overseeing both print and digital for numerous years.  Always proactive, Ollie is quietly ambitious and most of all, talented. He's worked with a broad spectrum of clients including Def Jam/Universal, Nike, The FT, Google and The New York Times.
Following his curiosity for building and learning how things work, Ollie went on to study Product Design at London's most revered art school, Central Saint Martins. During university, Ollie began photography with a simple Sony point-and-shoot capturing daily moments with school friends. From here, his passion grew into a full time career in photography – always shining a light on an authentic and genuine representation of his subjects. 
From work in documentary and fashion, Ollie's approach to portraiture in particular is unique, honest and resonating – the unique qualities his photography is most commissioned and celebrated. In his latest photo series Bàbá, Father, Ollie presents his work in its purest form, a very powerful body of work.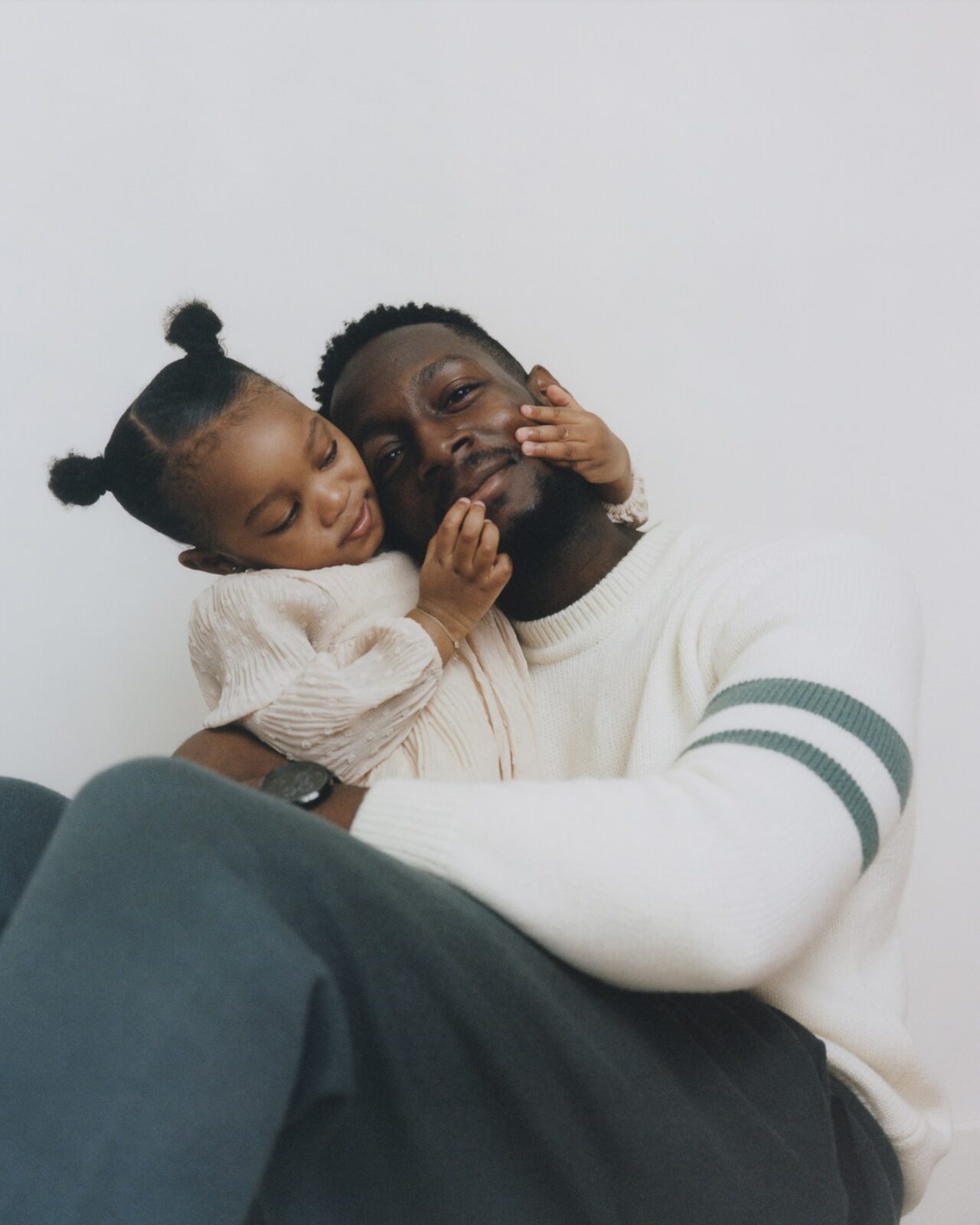 During the pandemic, Ollie became a father for the first time, and looked to create the photo series as an exploration of fatherhood.
Photographing friends, family and friends-of-friends across London for an open look at modern Black fathers, his images celebrate the love for their kids but also the weight that they carry through inherited cultures. Whilst making the project, one thing became clear for Ollie; "When documenting these families and fathers, including my interactions with those who chose not to be photographed, what became clear was that time with our children is our safe space. We can simply just be. If there was any objective for the project, it was to capture that." Through intimate conversations with each father, Ollie was able to deconstruct both positive and negative experiences of the individual with their own own past and family, together analysing what type of father they each wanted to be, and what type of relationship they wanted with their own kids. Honest, moving and raw, it's a new look at Black fatherhood in the UK.
Champ Editor-in-Chief Monique Kawecki spoke to dear friend and collaborator Olufemi Adegboye to share more about his touching Bàbá, Father photo series.
CHAMP: With a collection of over 60 portraits, how long was your journey of capturing this photo series?
Ollie Adegboye: I've been shooting this project since mid 2021.
We absolutely love the concept, your approach and photography. What were some of the most surprising things you learnt during the process of capturing your friends and subjects? Were they all friends of yours already?
A lot of my subjects were friends, old and new, and then friends of friends. I also street cast a few people and got some help from Coralie at Road Casting.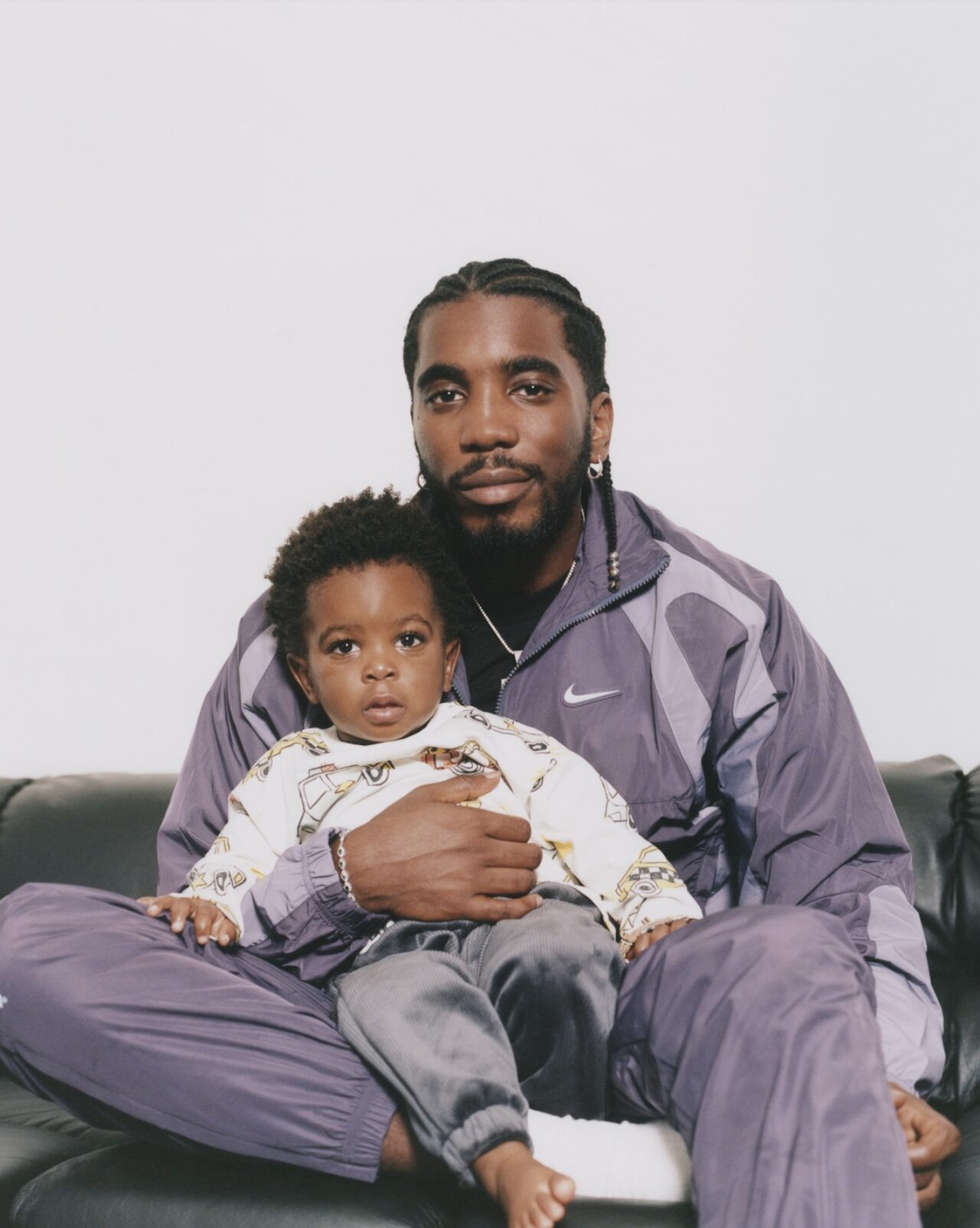 Who are some of your friends and subjects featured in the project?
I couldn't pick a few, they're all great and doing great things. Architects, doctors, photographers, electricians, art directors, psychotherapists, designers, PTs, lawyers, filmmakers. I could go on.
What were the most important things you learnt by speaking to your friends and subjects that you can also help the audience and young fathers viewing the images?
I learnt that we're all thinking and feeling the same things. We're figuring everything out so we can just hand the keys to our kids and they can get through things easier. Life comes with its challenges, but we're just trying to give them a smoother ride.
You describe your friends and subjects as modern black fathers, can you tell us why you chose to describe them this way, and how you think their journey can inspire others?
Unlike our parents, who did the best they could with the knowledge and tools they had, they're a bit more switched on to what's going on and, particularly for the parents of older children, there's a bit less of a disconnect. They're also very much about being present in all the big and small moments of their children's lives and giving them all of their attention.
As a father yourself, what have you learnt on your own personal journey? 
Patience, patience, patience. And toddlers lack impulse control.
As a previous colleague and Photo Editor of Champ, I see this photo series as some of your best work to date. It shows emotion and purpose in the only way you could capture it – through empathy, understanding and collaboration. 
Thank you both for all of your support!