ARTMONTE-CARLO
An Intimate Art Fair Affair in Monaco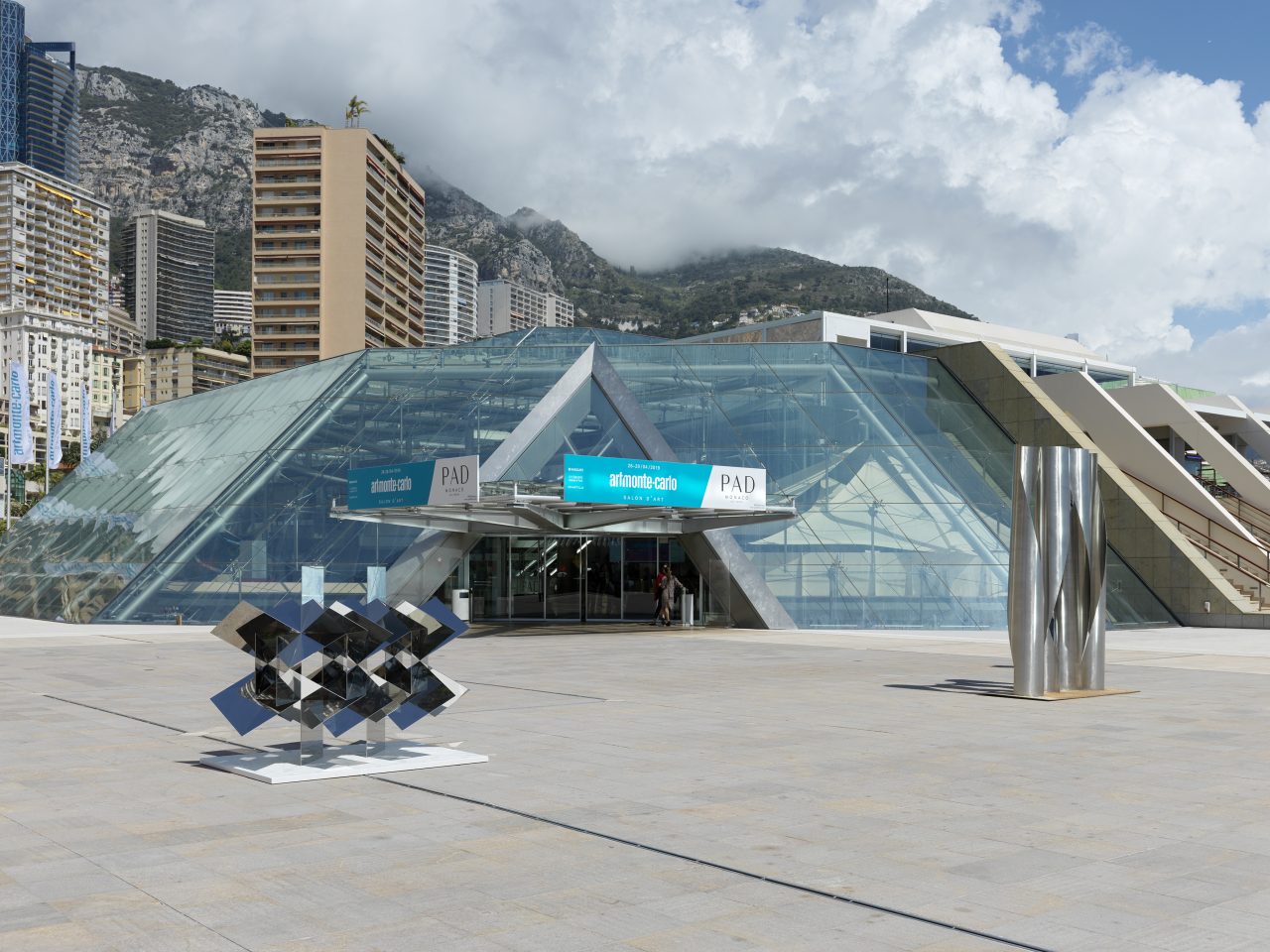 Presenting only 40 galleries, ArtMonte-Carlo is an intimate art fair harmoniously residing for 3 days in Monaco's Monte-Carlo, amongst the eclectic mix of modernist and Beaux Arts architecture overlooking the Mediterranean.
ArtMonte-Carlo's fourth edition presents the best of contemporary and modern art in an ideal setting. Held in the Grimaldi Forum, the venue is easily accessible attracting European collectors and gallerists who ultimately are able to mix pleasure and business over the residing days. It's impossible not to enjoy the relaxed atmosphere of the city, created through the impeccable hospitality of the numerous 5 star hotels (with Hôtel de Paris a key choice) and blessings from the warm Côte d'Azur sun. Due to the limited space at the Grimaldi Forum, the fair feels intimate because it is. Pleasantly so, because the area is easy to walk through and navigate.
Held at the end of April the fair's timing coincides with Brussels Contemporary Art Week and Gallery Weekend Berlin. The fair accommodated collectors and journalists with private jets travelling between the three locations, ensuring attendance to each, yet the ArtMonte-Carlo attendee is a particular type of collector. Here they are able to find gems in the specifically-curated gallery booths, also reacting to their smaller exhibition spaces which in retrospect are a positive thing by default. International galleries such as White Cube (London/Hong Kong), kamel mennour (Paris/London), Perrotin (Paris/New York/Hong Kong) and Cortesi Gallery (Milan/London) present the best of what they have to offer. Curation is key here.
New at this year's edition is the first presentation of PAD (Pavilion of Arts and Design focusing on design and decorative arts) and the first of the 'solo booth' series, with one of ten galleries presenting a solo exhibitions with a selected artist. Titled The Prix Solo artmonte-carlo F.P.Journe award, one gallery is selected by a jury composed of Beatrix Ruf, Theresa Mavica (VAC Foundation) and Cristiano Raimondi (Nouveau Musée National de Monaco) to win the new award. Gallery Federico Vavessori won this year with their presentation of artist Cinzia Ruggeri's work, with one work being purchased by F.P.Journe and donated to the Nouveau Musée.
303 Gallery from New York presented a solo booth with Polish artist Alicja Kwade's key works, including the 2017 work Hypothetisches Gebilde (exploring black holes and the way they reach alternative dimensions) and her newest 2019 work StillStand (Sterne rauchend) in stone and bronze (also coinciding with Kwade's solo show ParaParticular at their New York space). Kwade's works have traversed the worlds of art and architecture, prominently featuring in the 2015 Venice Art Biennale and most recently at London's Hayward Gallery Shape Shifters exhibition. Pinksummer gallery from Genoa, presented Italian artist duo Invernomuto in a solo booth with their Still da video 2014 work (also commissioned by Hans Ulrich Obrist for the Take Me I'm Yours exhibition) and new work MED T-1000 part of their ongoing 'Black Med' series first presented at Manifesta 12 in Palermo looking at the Mediterranean as a complex place of movement positive and negative. Currently on a residency in Rome, the artist duo also DJ as part of their artistic practise, crossing boundaries and cultural fields making them indeed ones to watch (or at ArtMonte-Carlo, ones to invest in). London-based artist Zoe Williams seemed to be the most talked-about artist, with Paris gallery Antoine Levi presenting her work in a solo booth in a particularly prime position at the fair. Williams also presented the work 'Ruffles' a performance piece at an interactive dinner soiree.
As we delved below the surface of ArtMonte-Carlo, we found there is more than meets the eye, and this is exactly what makes the fair so unique. Director Thomas Hug's fascinating career in music is intriguing, prompting the question as to why he would embark on a challenging career in art fair coordination and production. The young fair director's relaxed nature contributes to the overall atmosphere created at the fair, and his background outside of the art world brings a refreshing new outlook to what is needed at a successful art fair. Talk events are however few and far between, with only two at this year's fair. Although some may state quality over quantity, more talks are an opportunity for the fair to engage with local audiences. Aside from this, Hug has his own strategy to engage visitors with the second introduction of 'CRISS-CROSS' a platform encouraging dialogue between art institutions. In the intimate fair dialogue between visitors come naturally, and this is a certain strength of ArtMonte-Carlo.
With ArtMonte-Carlo, visitors have the opportunity to see so much more than just the fair. The stunning Villa Paloma hosts the Nouveau Musée National de Monaco and presented a solo exhibition of Italian artist Ettore Spalletti's work. Found on Monaco's hillside, the Villa has a beautiful view from its location onto the city, making a visit to the museum even the more worthwhile. Spalletti's solo exhibition however was a highlight of our visit, with curator Cristiano Raimondi sensitively presenting the undefinable artists revolutionary work. Monaco spans an area of only 2km squared, and it has perfected an efficient infrastructure to host vast amounts of visitors. Sure the traffic may be heavy and become incredible slow at certain times, but it is to be expected for such a small, compact independent microstate offering so much. With the famous Circuit de Monaco Grand Prix race also coming up, steel structures were being erected (with backdrop landscapes of the Mediterranean hung to deflect construction in the background)  the city was abuzz. Safe, clean and comfortable, it's clear Monte-Carlo's prior history and current works in the fields of art and culture are perfectly matched with a fair introducing the crème de la crème of international galleries also operating with a modern and personal approach.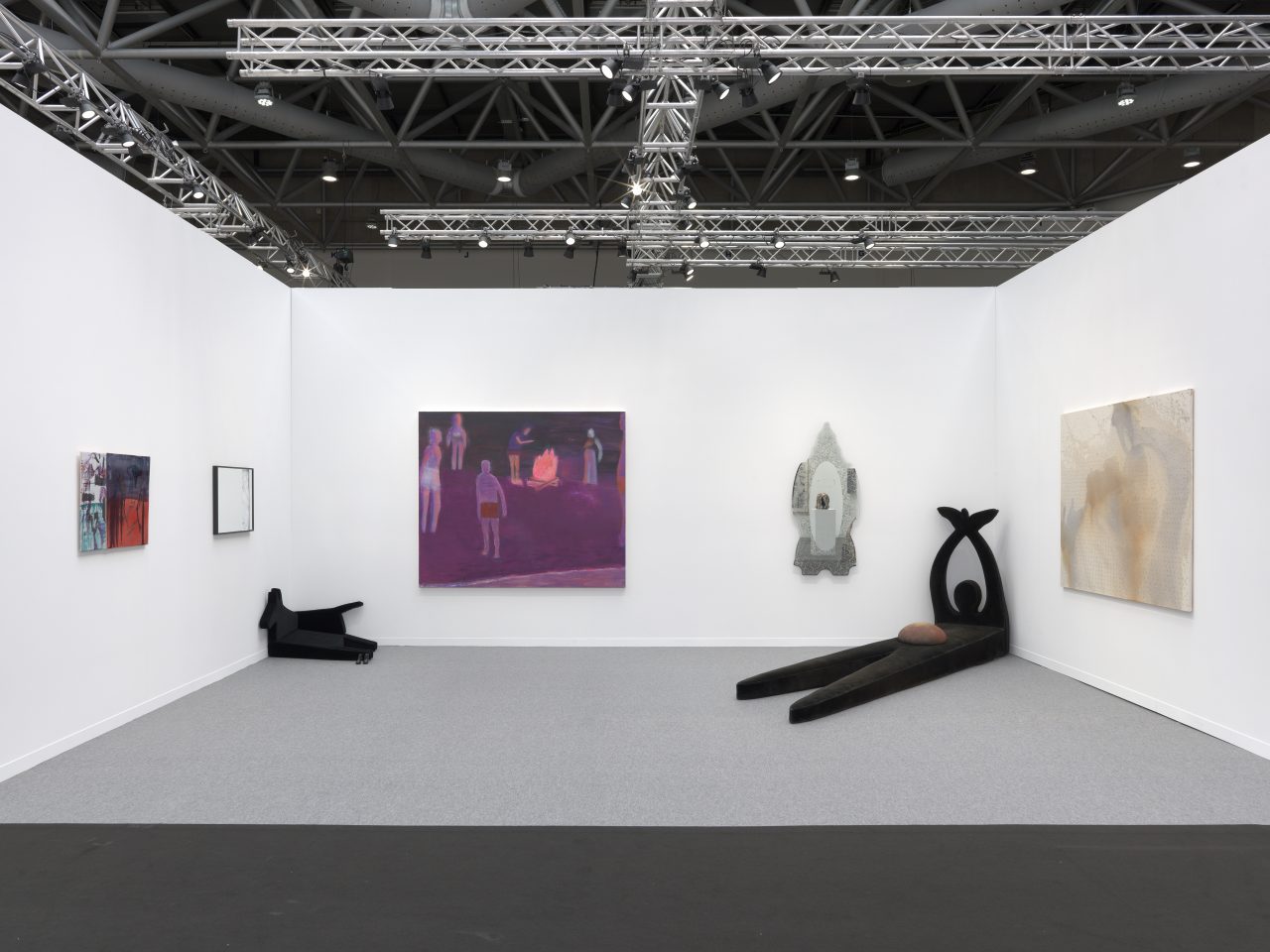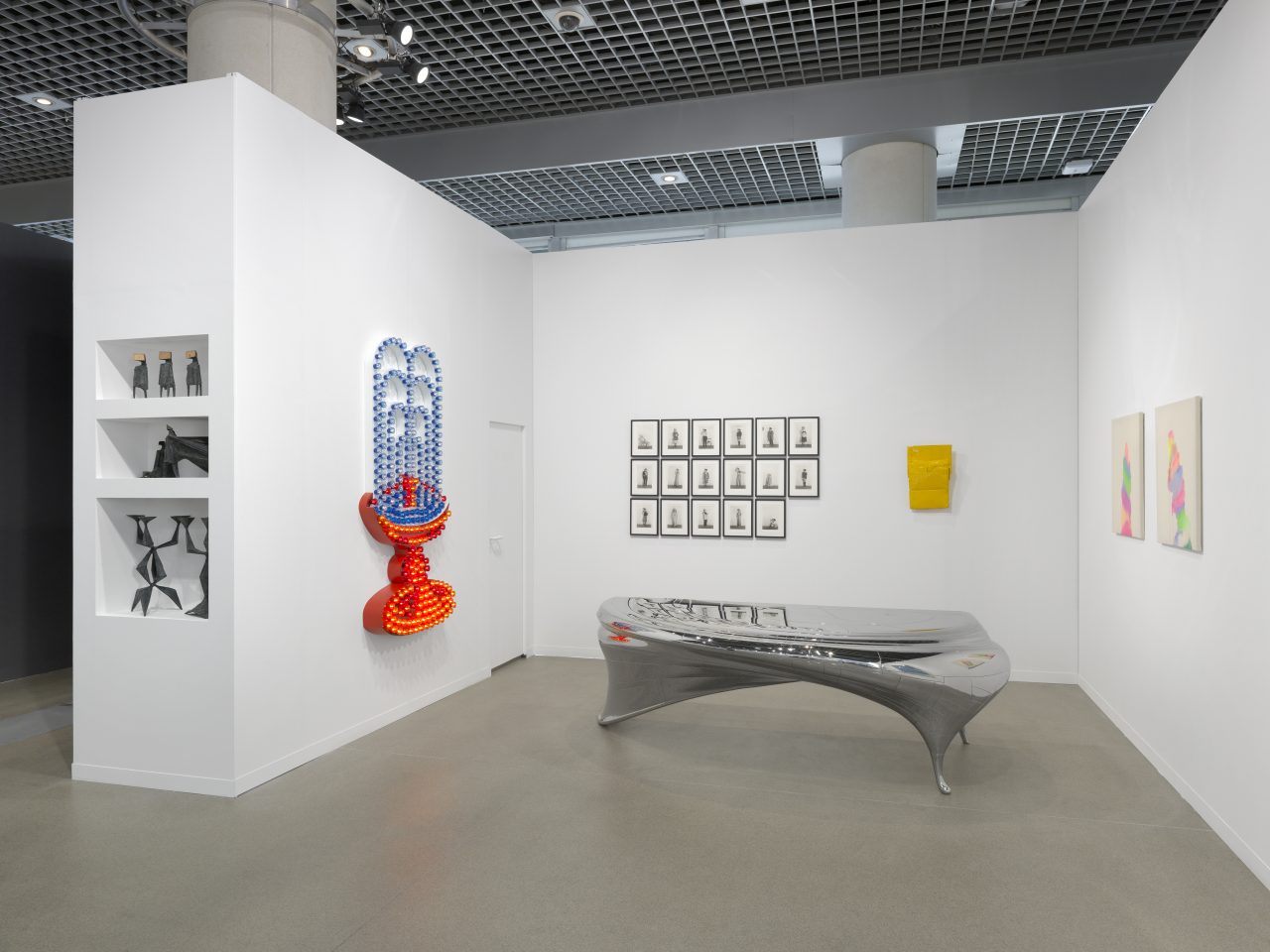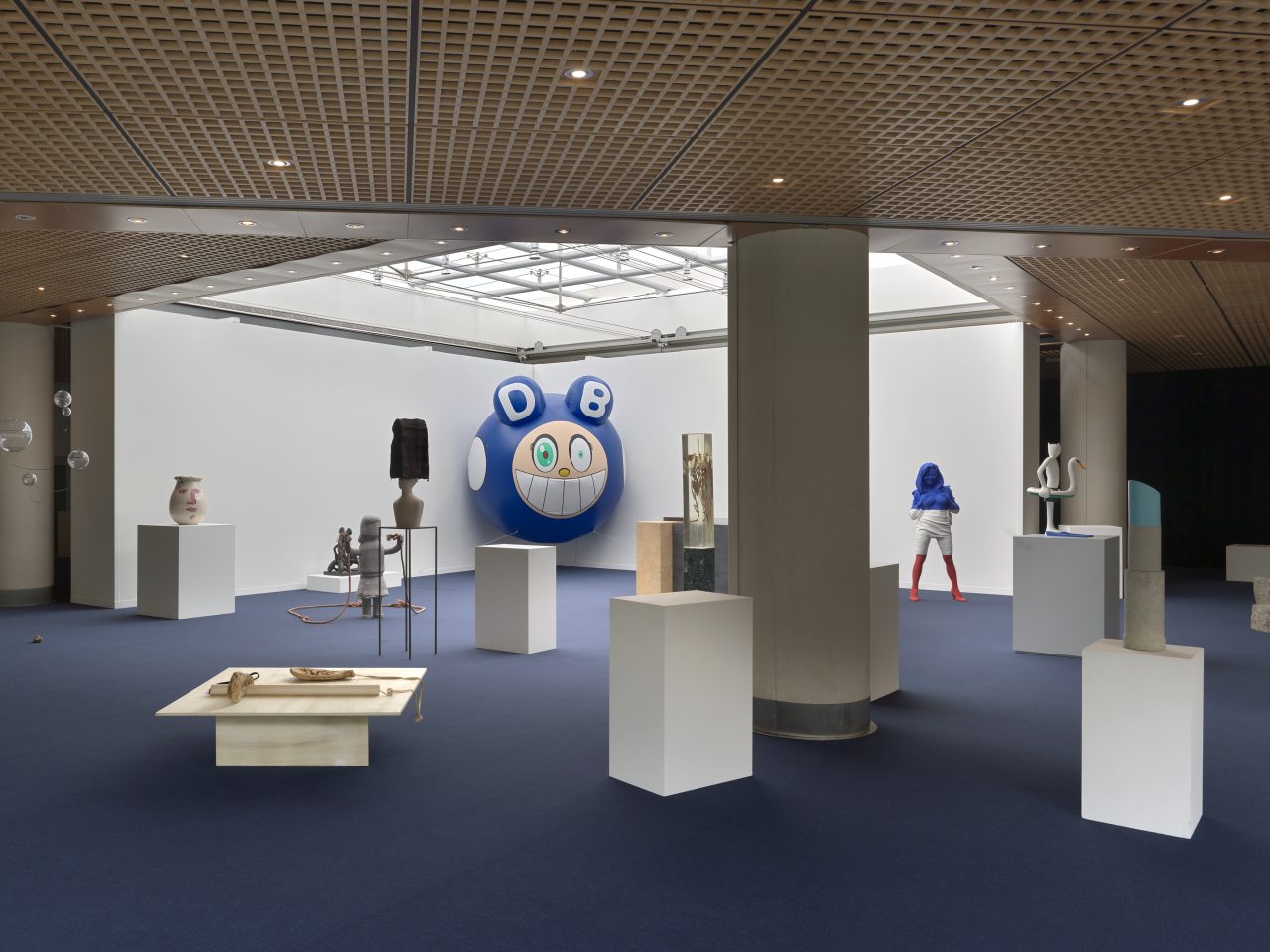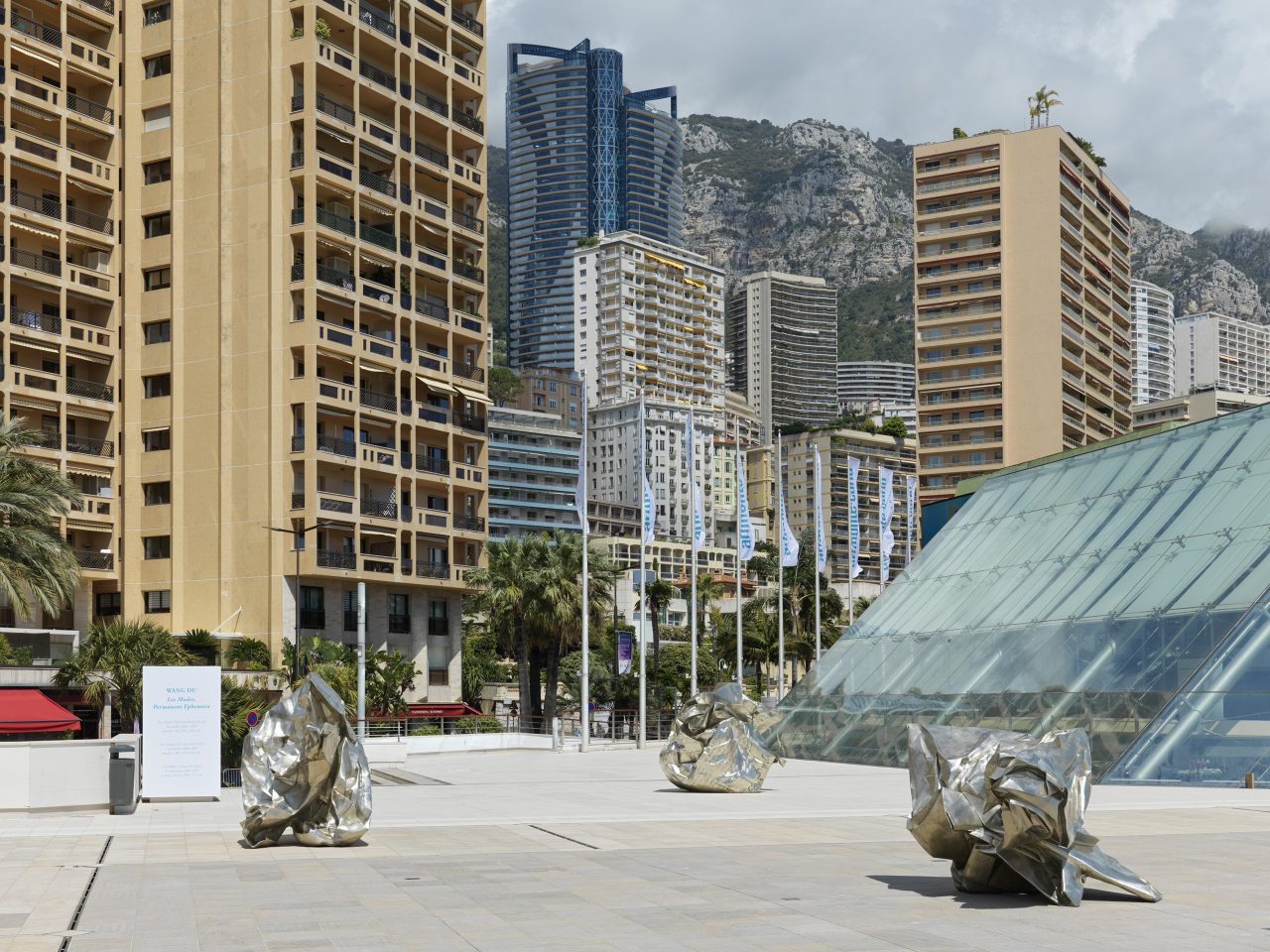 Grimaldi Monaco Forum, 10 Av. Princesse Grace, Monte-Carlo, 98000, Monaco
26.04.19 until 28.04.19
Text: Champ Editor-in-Chief Monique Kawecki
Images: As credited, Champ Magazine© and courtesy Blue Mountain School