Ari Benjamin Meyers
The American Artist Combines Past Works To Create An Evocative New Experience
Ari Benjamin Meyers' first solo exhibition in Italy ties multiple elements of the American artists DNA closer together in this pivotal durational performance.
Location, time and space act as instigators for a completely new experience of Ari Benjamin Meyers' work, titled In Concert. Entirely conceived and amalgamated in the year-old art post-industrial space in Turin, OGR, the durational performance work is created through OGR's fortifying approach. Meyers combines previous works with newly-instigated pieces to create a one-off experience, site-specific by default, presenting the beauty of spontaneity in the mergence between music and social interactions. Curators Valentina Lacinio and Judith Waldmann have allowed Meyers the freedom to reach new outcomes with limits dictated only by OGR's space and budget. Berlin-based Waldmann curated Meyers' show in Kasseler Kunstverein in Kassell only a few months earlier to working with him on In Concert, applying a completely new approach.
In Concert is executed by eight performers six days a week for six hours each day. Five performance artists from Turin were selected for the work, along with three performers from Berlin who worked previously with Meyers and two musicians to complete the required needs of the performance piece. Combining past works such as 'Serious Immobilities' 2013, 'The New Empirical (840hz)' 2013, 'Duet' 2014, 'Anthem' 2017, 'Untitled for Choir (Beating Time)' 2015 and 'Manifesto' 2017, In Concert is completed with a new piece by Meyers titled 'K Club'. Specifically conceived for In Concert, 'K Club' (K for Kafka) utilises the industrial space to an extreme, creating a one-person club in the middle of OGR's post-industrial concert hall. The concept of K Club is to reverse the experience of clubbing, juxtaposing a singular DJ with a sole individual experiencing a rare intimacy. A meta-score composed by Meyers sews all these elements together, creating a guiding rhythm.
Meyers background in composing is evident, studying at The Juilliard School, Yale University and Peabody Institute. His training as a pianist, conductor and composer has integrated into his DNA now presented in In Concert seamlessly. The ephemeral nature of music is understood by Meyers, with the performance uniting physical elements with the aural architecture created by both the silent echo of the industrial building and social interactions triggered in the space. "It's difficult to fill the space" explains Lacinio, "so we decided to specifically focus on the display, brainstorming with our architect scenographer". Moveable frames with bright white LED lights provide guidance to visibility and more mobility for the performances, also creating an ambience through a contrast to the dark industrial space. OGR's industrial building offers unlimited space in width and height, with Meyers embracing the reality of the opportunity and collaborative nature of the exhibition to create a work which activates the senses. The large open space is mostly dark creating insecurity and unease, evoking curiosity and intrigue simultaneously. Fluid by nature, In Concert's overall structure allows room for abandonment of premeditation by the performers to react to the changing atmosphere created in the space.
Simply, "like a concert", explained by Turin-based co-curator Lacinio, the underlying nature of a concert is conceived in the truest form of the word. "Every day, depending sometimes on the absence of the audience, the performers decide what performance can work very well", explains Lacinio. However, reflecting on OGR's base in Turin, she adds that this is "sometimes positive, sometimes negative". With the audience only now learning more about contemporary performance art, the challenge is to develop familiarity between Turin's residents, the primary OGR visitors, and the art form. Creating a lower ticket fee for this show upon multiple visits (£4 euro for the first ticket, with £2 euro for any tickets thereafter), OGR encourage Turin's residents to explore and uncover the work. Meyers' overall philosophy resonates OGR's manifesto, with the artist reflecting on this: "It is not so much about the performance in and of itself or even the idea that we perform something for others, but much more the space that's opened up by this intersection between audience, musician and music".
∆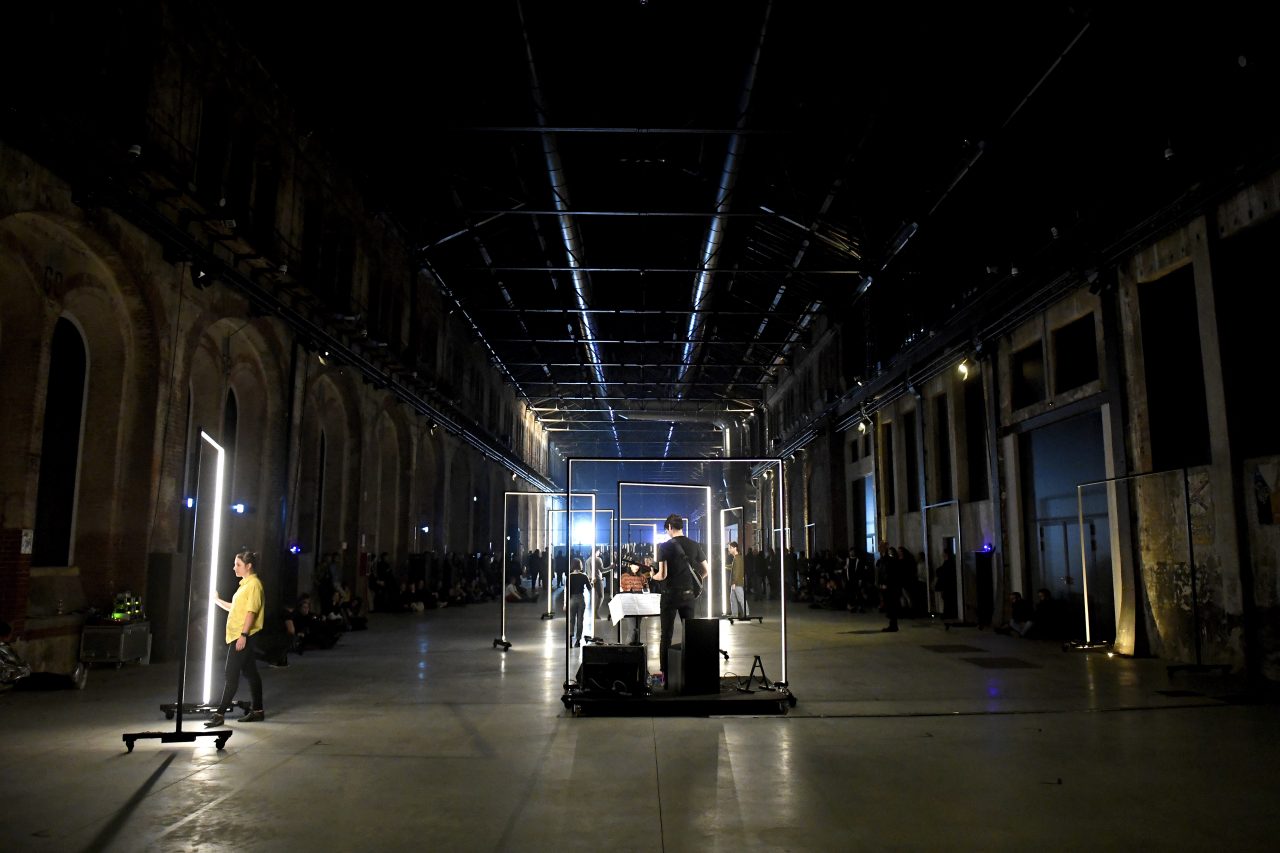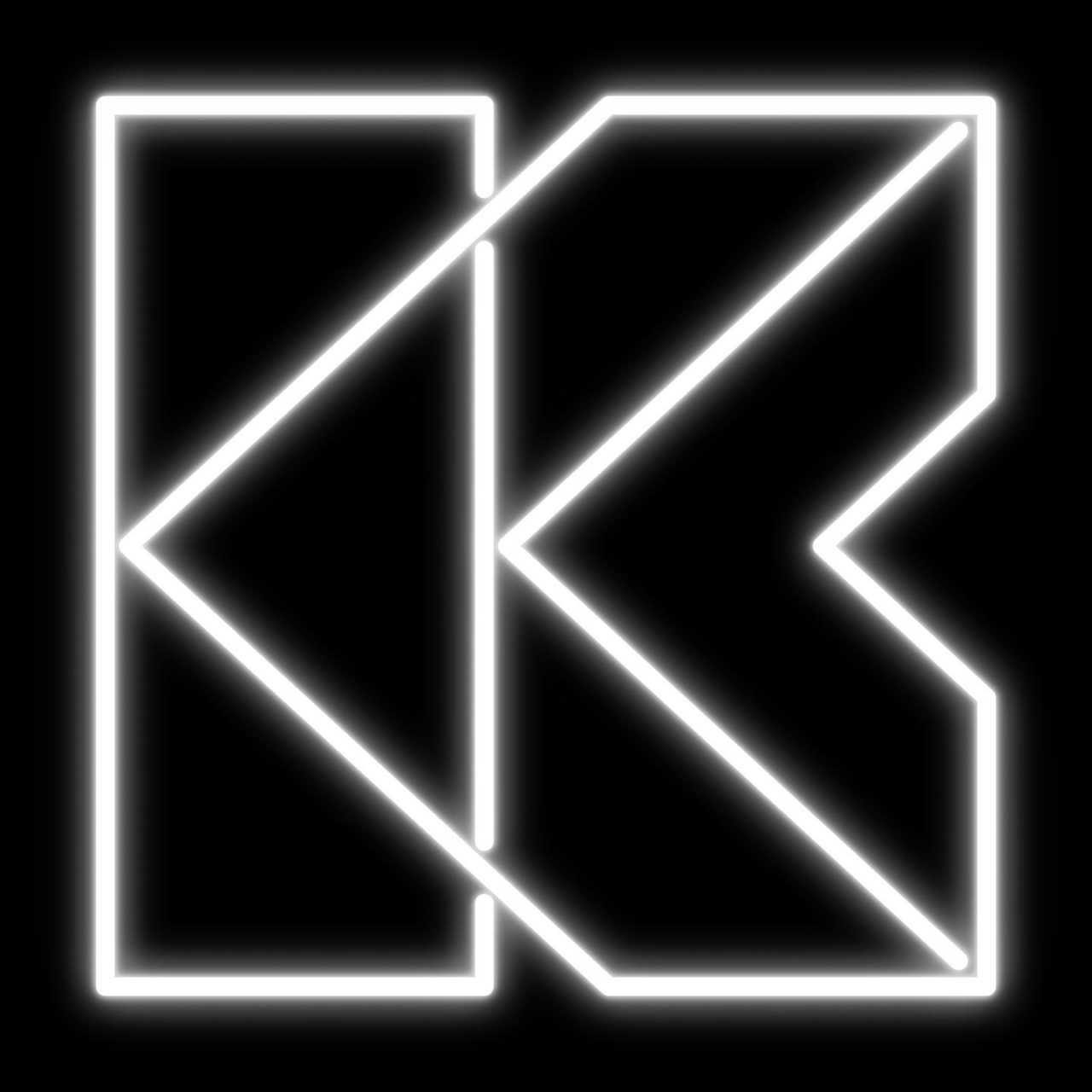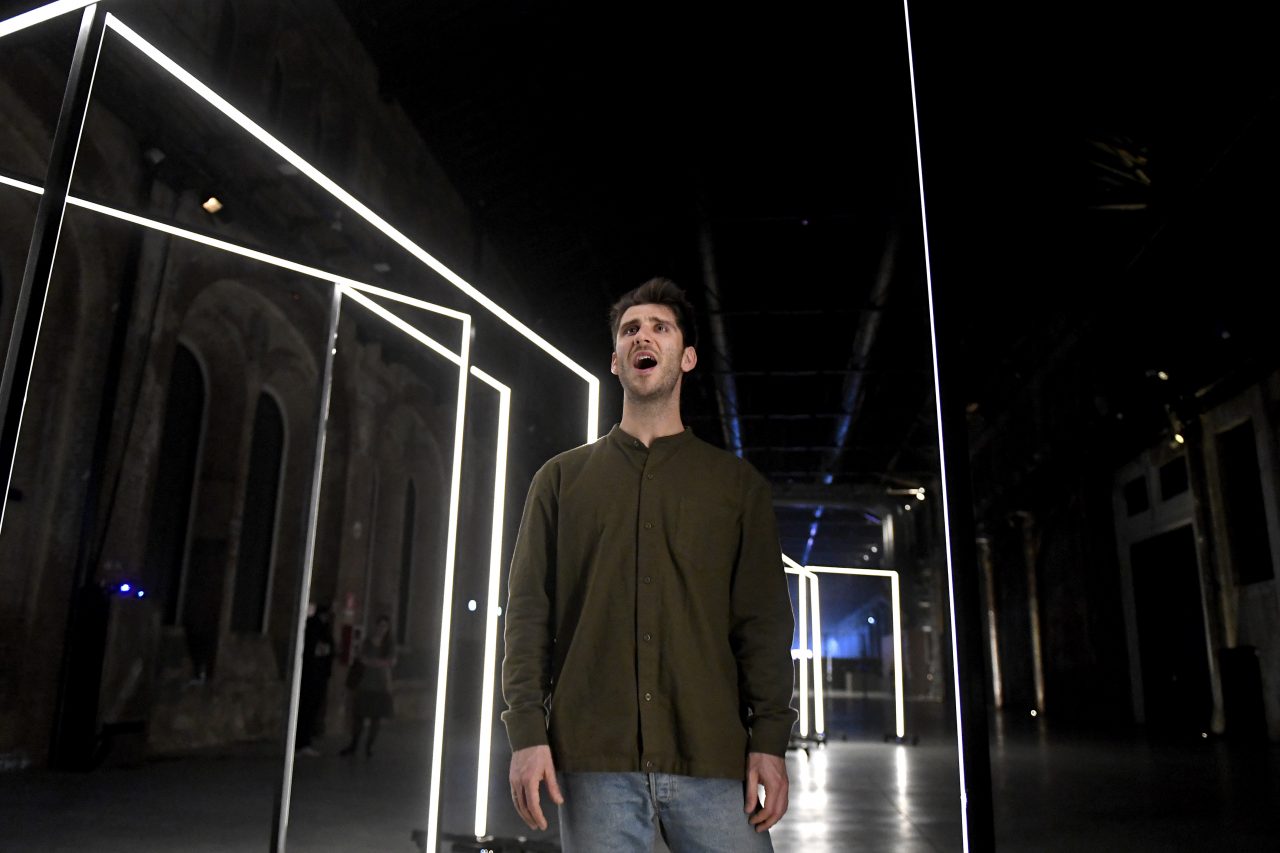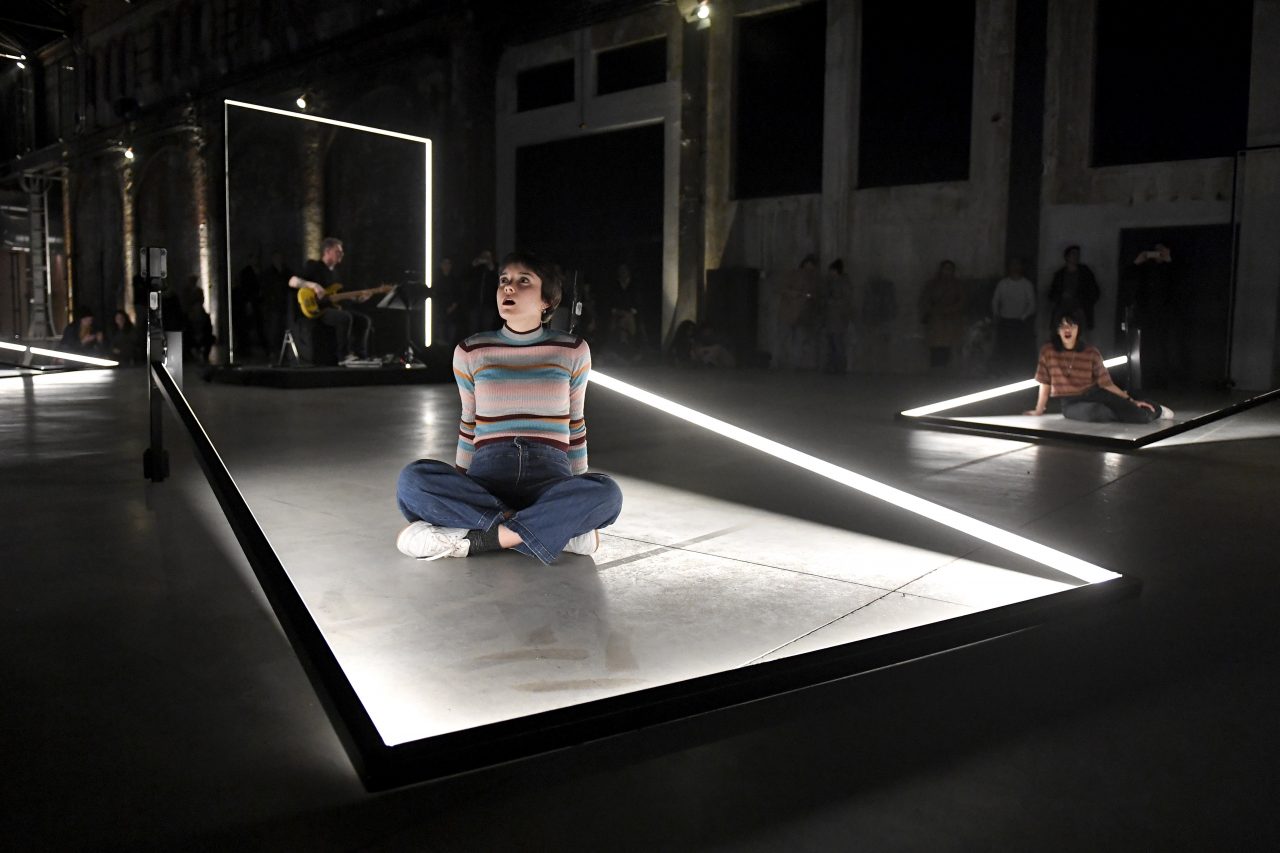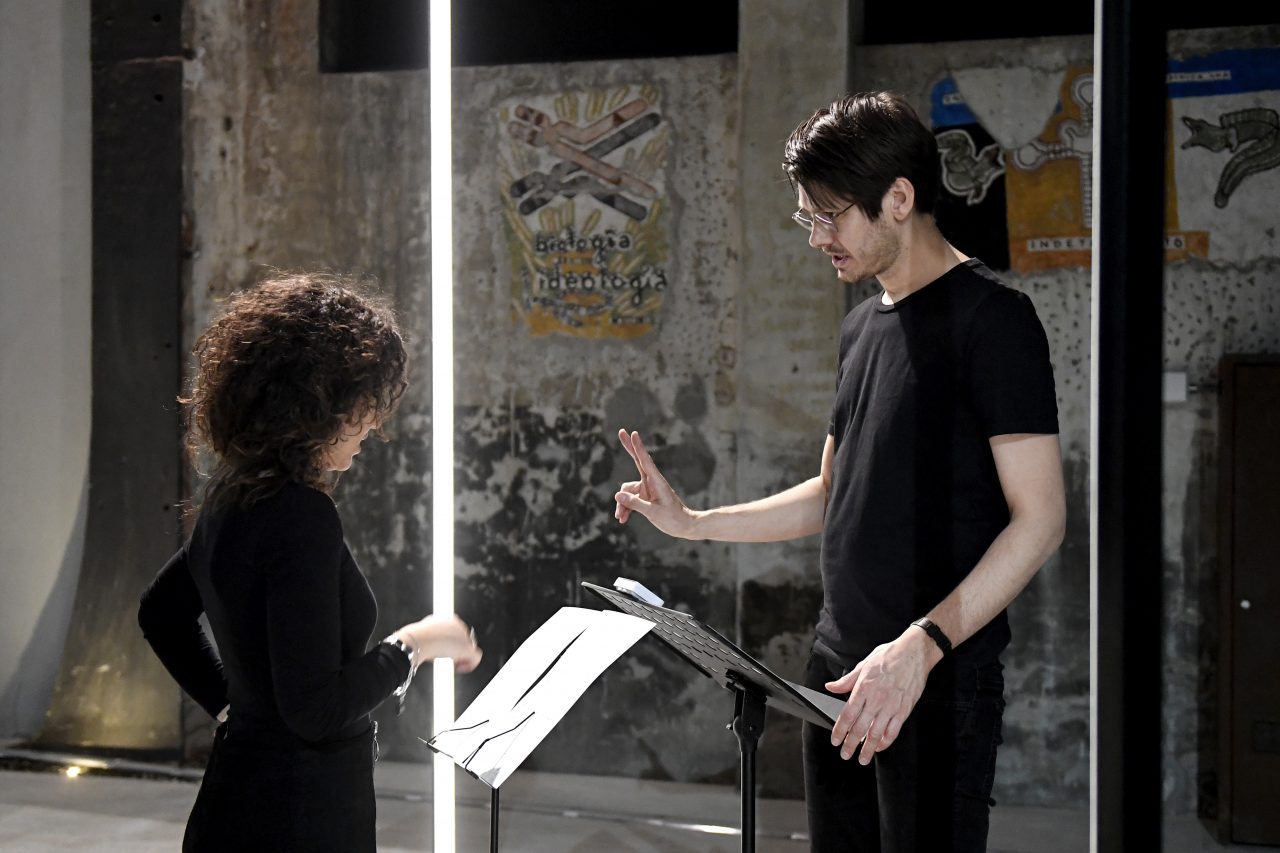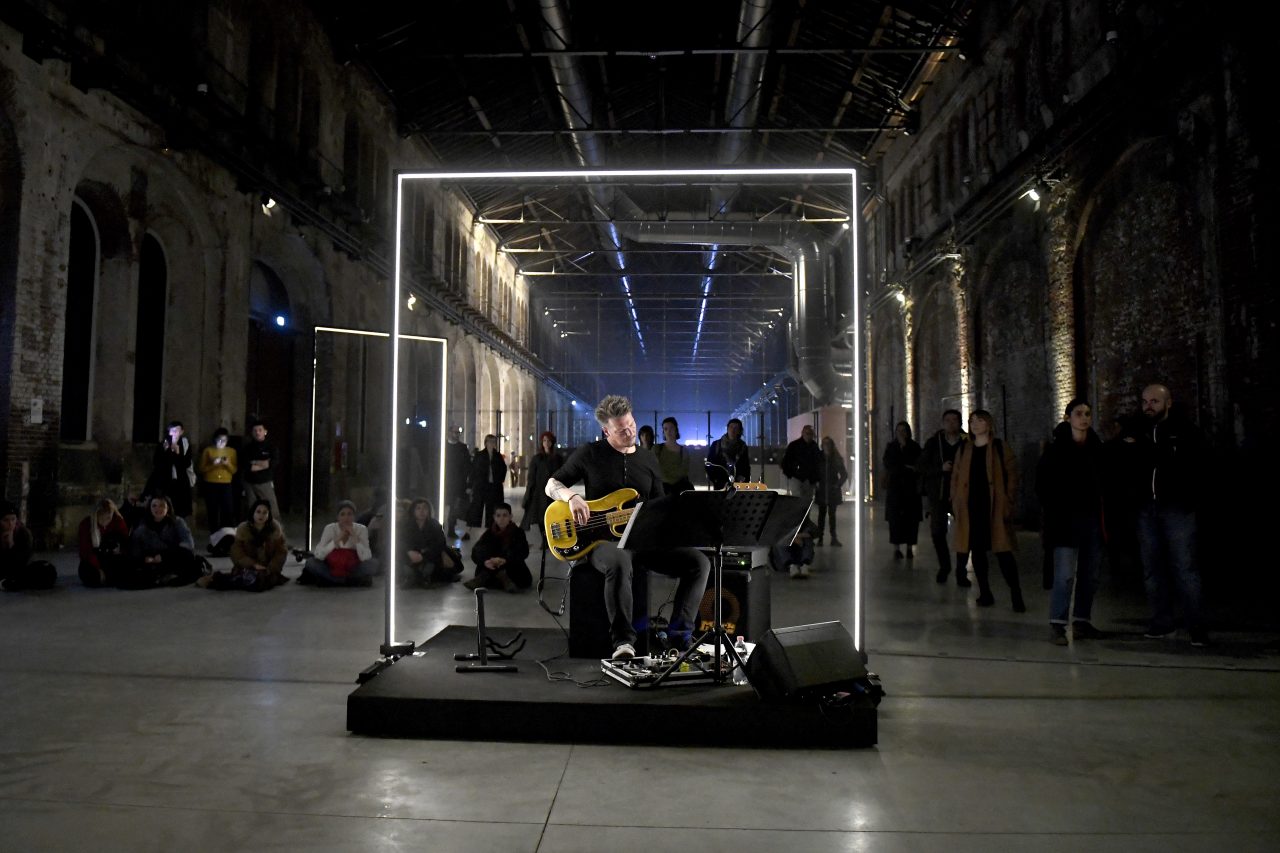 Until April 14, 2019
Corso Castelfidardo 22/10128
10128 Turin, Italy
#Champ_Torino