ACTIONS. THE IMAGE OF THE WORLD CAN BE DIFFERENT
The Thought-Provoking New Exhibition at Kettle's Yard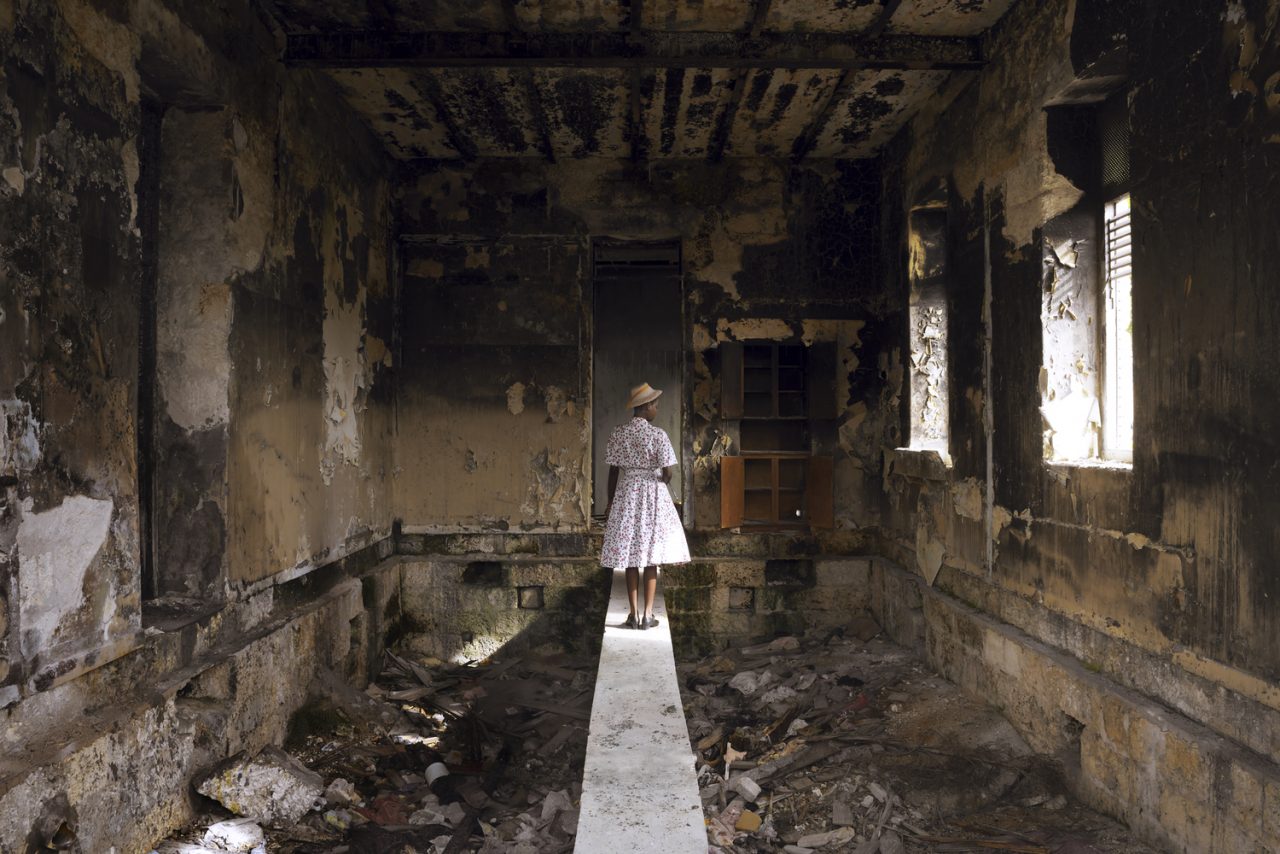 In these turbulent times it's important for not only artists to react and use their medium for good, but also curators to do so. They hold the key to presenting conceptually, emotionally and politically-charged works in the right context to furthermore provoke thought and change upon and through viewers. Andrew Nairne, the Director of Kettle's Yard, has done just that. Open from today and exhibiting until the 6th of May, the urgent new exhibition Actions. The Image Of The World Can Be Different, curated by Nairne, is presented at the internationally-renowned Kettle's Yard arts centre in Cambridge.
Undergoing a massive renovation, and re-opening after two years, Nairne chose to present the pivotal group show as a debut in the new galleries developed by Jamie Fobart Architects. Kettle's Yard's creators Jim and Helen Ede, were driven by the belief that art should be shared without hierarchy, ensuring Kettle's Yard was always a place of discovery. The new galleries extend the Ede's original vision, as relevant as ever since they first set foot in Cambridge in 1956.
Featuring new and existing works by 38 artists, each hold their own and additionally bring more clarity and understanding to the overall message when united by Nairne's curation. The title, Actions. The Image Of The World Can Be Different, is inspired by a letter artist Naum Gabo wrote to poet and philosopher Herbert Read in 1944 – which Nairne read while coming across Gabo's manifesto. In the letters, Gabo highlighted the immense potential of art as a positive force in the world, emphasising its vast possibilities for altering perspective, changing how we see the world and act within it. Nairne too understands this, and ensures a diverse range of works and viewpoints are presented.
Artworks by Jeremy Deller, Richard Long, Barbara Hepworth, Linder, Caroline Walker and Cornelia Parker are curated alongside works by Julie Mehretu and John Akromfrah, also presented next to Joseph Beuys' I Like American and America Likes Me, juxtaposing the same philosophical languages into one conversation. Idris Khan's site-specific wall drawing The Pain of Others (No.2) is exhibited alongside, with the layering of words, phrases and symbols seen from the passers-by outside through the windows of the new gallery. Nearby, there is also a very demanding video work by Guatemalan performance artist Regina José Galindo, evoking complete curiosity, igniting a viewers urge to find out more.  Zoran Popović's film work, presented in the upstairs viewing room, examines the role of art in modern society, also viewing politics in the eyes of young artists working in New York in the 1970's. Struggle In New York, filmed by Popović in 1976, features different artists and their lives in the big spoke, presented over 56 minutes. These artists are challenged with institutional and unjust power and social structures, a lack of diversity and gender inequality playing a large role. Popović was brought up in socialist Yugoslavia, and cites "a politicisation of art is necessary", furthermore emphasising that art needs to interrogate its surroundings.
Oscar Murillo's Tamawuj work in the new gallery requires extensive viewing. The many layers of subject matter require the viewer to investigate what really lies within it. The title, a noun in Arabic, is defined as "a rising and falling in waves, but also a flowing, swelling, surging, fluctuation or a wavy undulating appearance, outline or form." Murillo's process for Tamawuj is multi-layered: the work begin its life as multiple canvases on his studio floor in London, then travelled to New York where screen-prints were added of specifically-selected symbols. Screen-printed identifiable figures such as a Geisha girl and a heroic Polish female worker – both appropriated from a bank note and tea packaging – highlight what their images appear to say, but their identities remain absorbed entirely by globalised economic systems. In the works' final stage in London, Murillo stitched the canvases together like a collage, reflecting his own multi-layered life journey.
Rana Begum's site-specific installation No.764 Baskets, a beautiful sculpture of almost 1000 handmade (in Bangladesh) bamboo baskets, is set in the adjoining Church of St Peter. At the core, Begum's practise intertwines sculpture, painting and architecture, but here she has looked to her own cultural heritage. Begum's early memories of growing up in Bangladesh, experimenting with basket weaving and reading the Qur'an at a local mosque under its peaceful setting and natural lighting informed her immersive sculpture. It's quite amazing how No.764 Baskets harmoniously connects religions and practises, and therefore its visitors. It's a reminder that ultimately we are separated by labelled words only, our desires, beliefs and our need to understand life are all the same: they are all basic human urges. This is just another wonderful example of the power of art.
Although, it is still Khadija Saye's works which really stand out and stir deep emotion. Four photographic works part of her series Dwelling: in this space we breathe, are presented in their most powerful and poetic state. The Gambian-British artists' works have an indescribable presence due to process and content. Saye worked from her home studio on the 20th floor of Grenfell Tower in London, where she and her mother lived. For the Dwelling: in this space we breathe series, Saye explored and used traditional Gambian spiritual rituals as a means of healing. She worked with the wet-plate collodion method, an early form of popular photography in 1860, where she found spiritual meaning in the uncertain outcomes in the overall processing: revealing the beauty in the unexpected accidents and tones in the tintypes. First presented as a series of 6 at the Diaspora Pavilion in the 57th Venice Biennale, Saye's photographic series received wide acclaim. It was there that Kettle's Yard Director Andrew Nairne, through the invitation of the Bolton & Quinn team, came to see the works. Not only by her powerful photographs, but Nairne was also struck by the honesty and vulnerability she presented in the text accompanying the works. A month later they met in London at a friends gallery where Saye showed her works to Nairne in person, and he selected 4 for the Actions show. That was two days before the Grenfell Tower fire. Saye was only 24 years old. Speaking to Nairne, he recalled how Saye's friend reached out for help to find Saye and her mother after they were declared missing. In a tragedy too deep for words, they were not able to be saved. Saye's works carry her originality and sensitivity, in the strongest sense, and it's a blessing they are exhibited in a context such as Actions where her work can be experienced by many.
Gabo's pivotal message cannot be more respectfully continued by Nairne's careful curation in Actions. An urgency is summoned through the underlying messages of activism through the Trojan horse which is art. Every exhibiting artists' philosophy, and in some cases their lifetime mission, is carried on and strengthened by the communal shout of the other voices in the exhibition.
The Actions exhibition includes site-specific works across Cambridge and nine new commissions. The second part of  the Actions. The Image Of The World Can Be Different exhibition is presented from the 11th of April until the 6th of May, where there will be a solo project of new paintings by Caroline Walker and a screening of John Akomfrah's 'Auto Da Fé'.
∆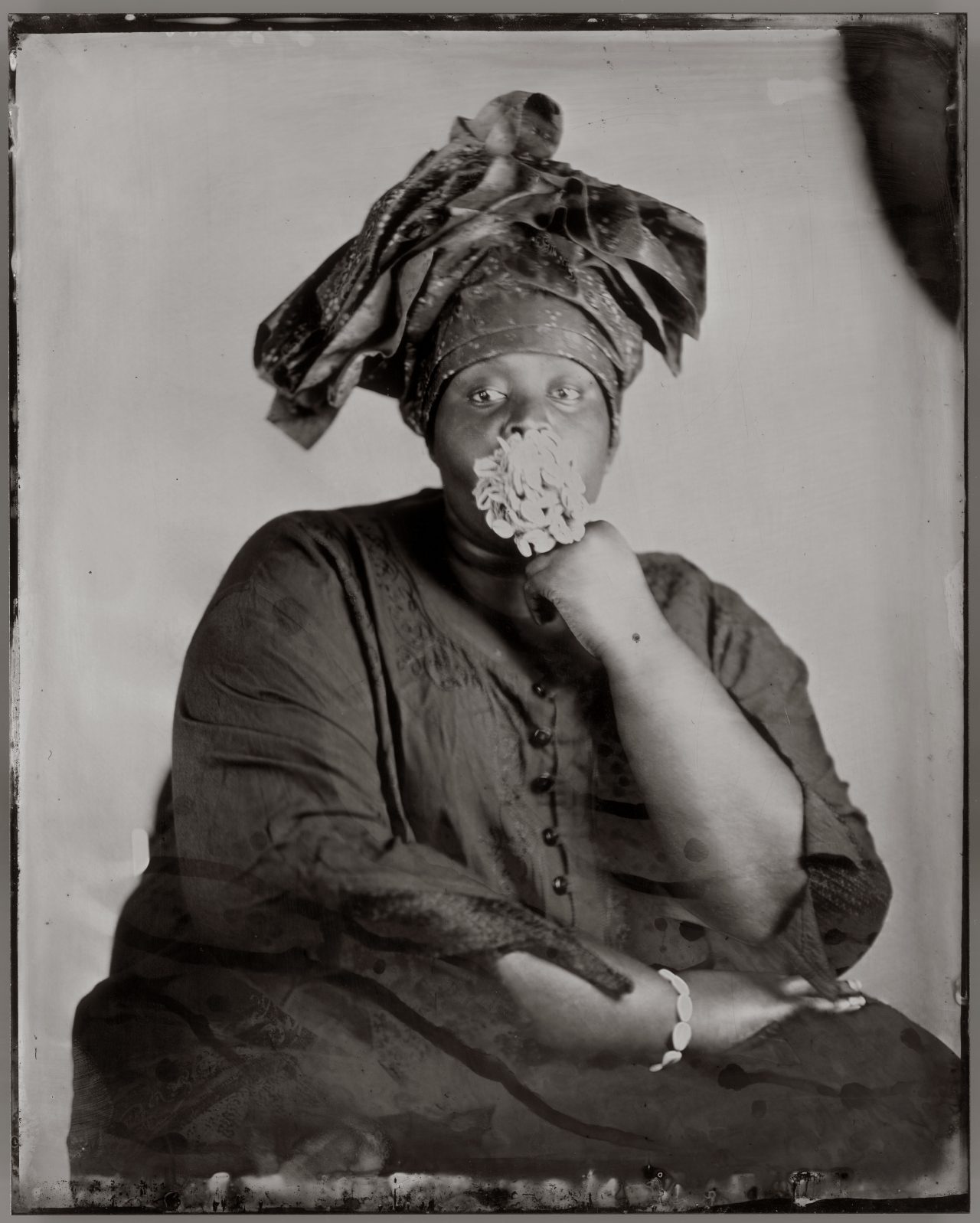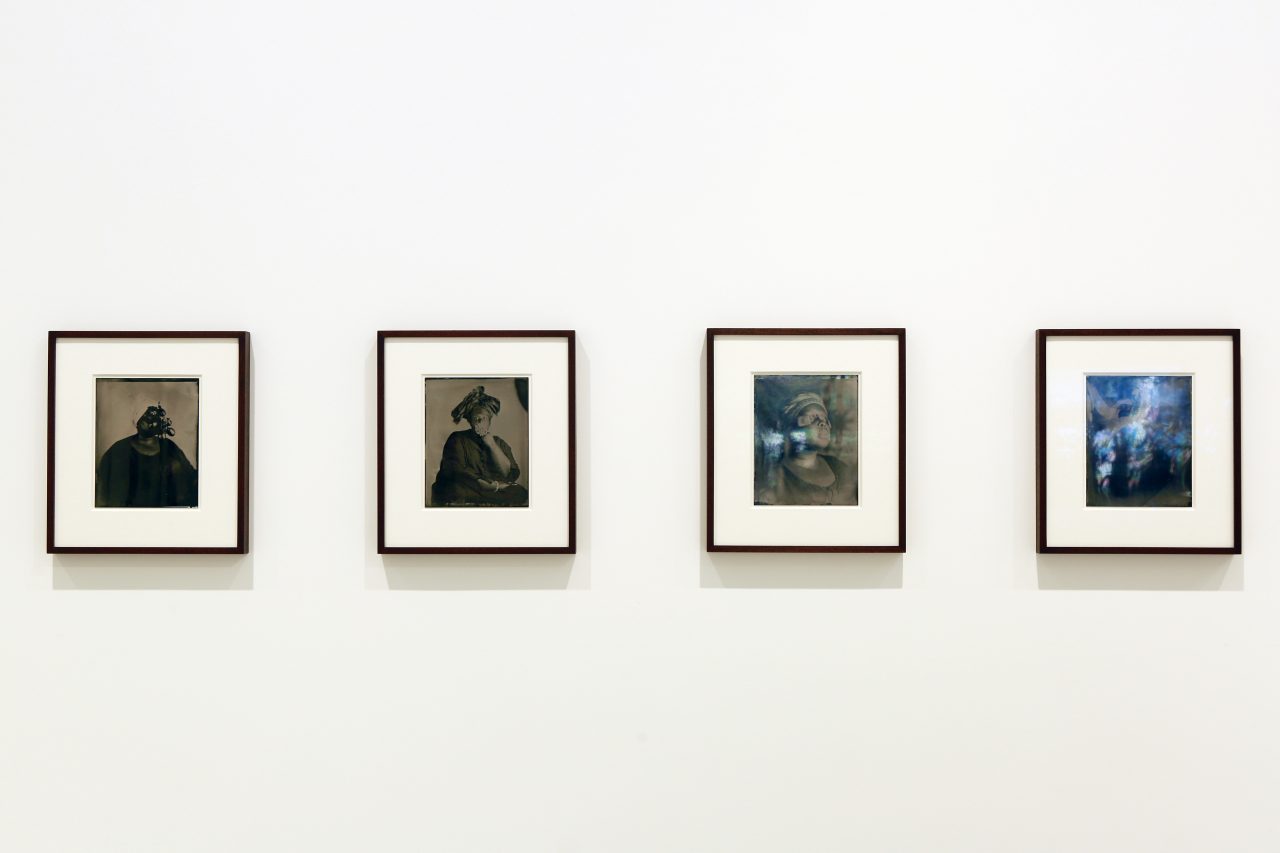 "The journey of making wet plate collodion tintypes is unique in the sense that no image can be replicated and the final outcome is out of the creator's control. Within this process, you surrender yourself to the unknown, similar to what is required by all spiritual higher powers: surrendering and sacrifice. Each tintype has its own unique story to tell, a metaphor for our individual human spiritual journey. The process of submerging the collodion covered plate into a take of silver nitrate, ignites memories of baptisms, the idea of purity and how we cleanse in order to be spiritually sound. The application of the collodion transcends the photographic process, it is a reflection, physical manifestation of my relationship to the deep-rooted tradition of African spirituality."
–Khadija Saye, unpublished text, 2017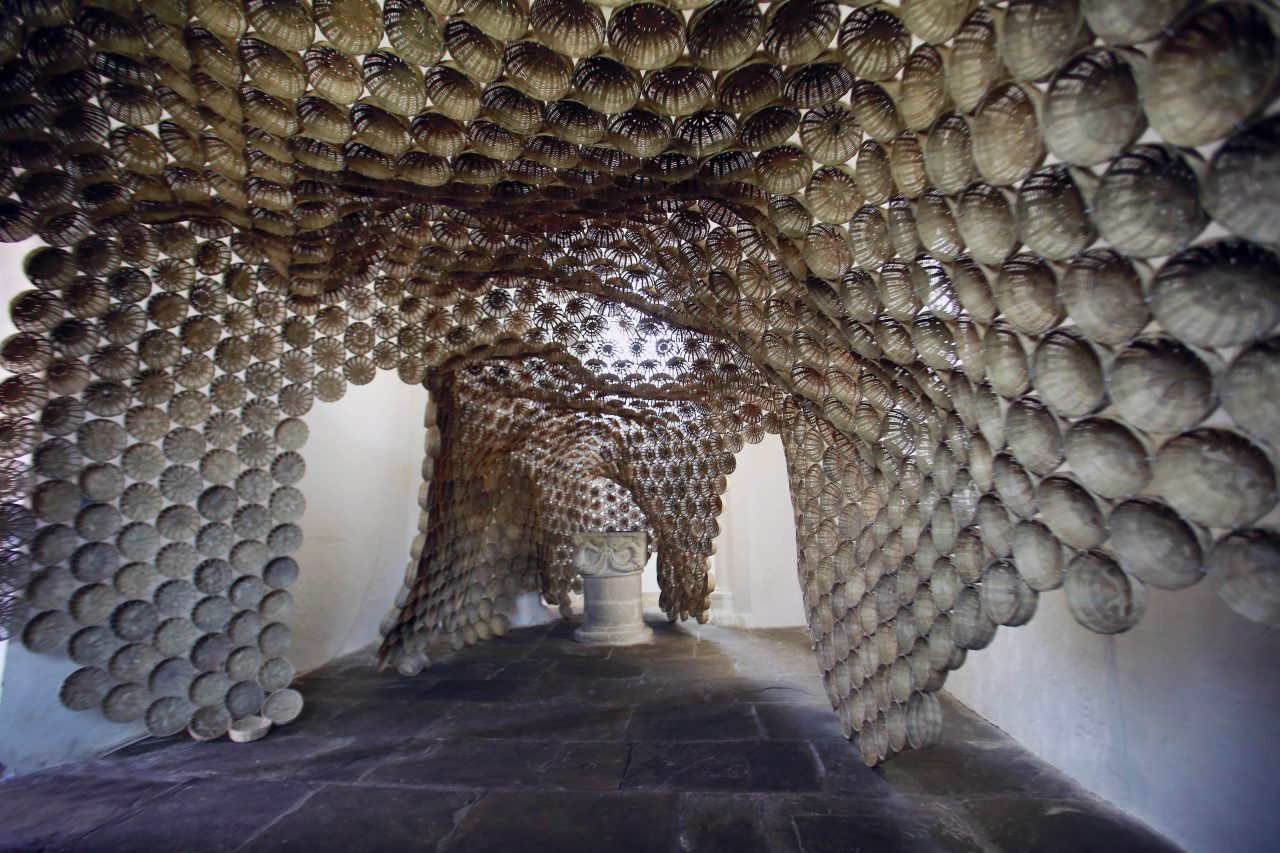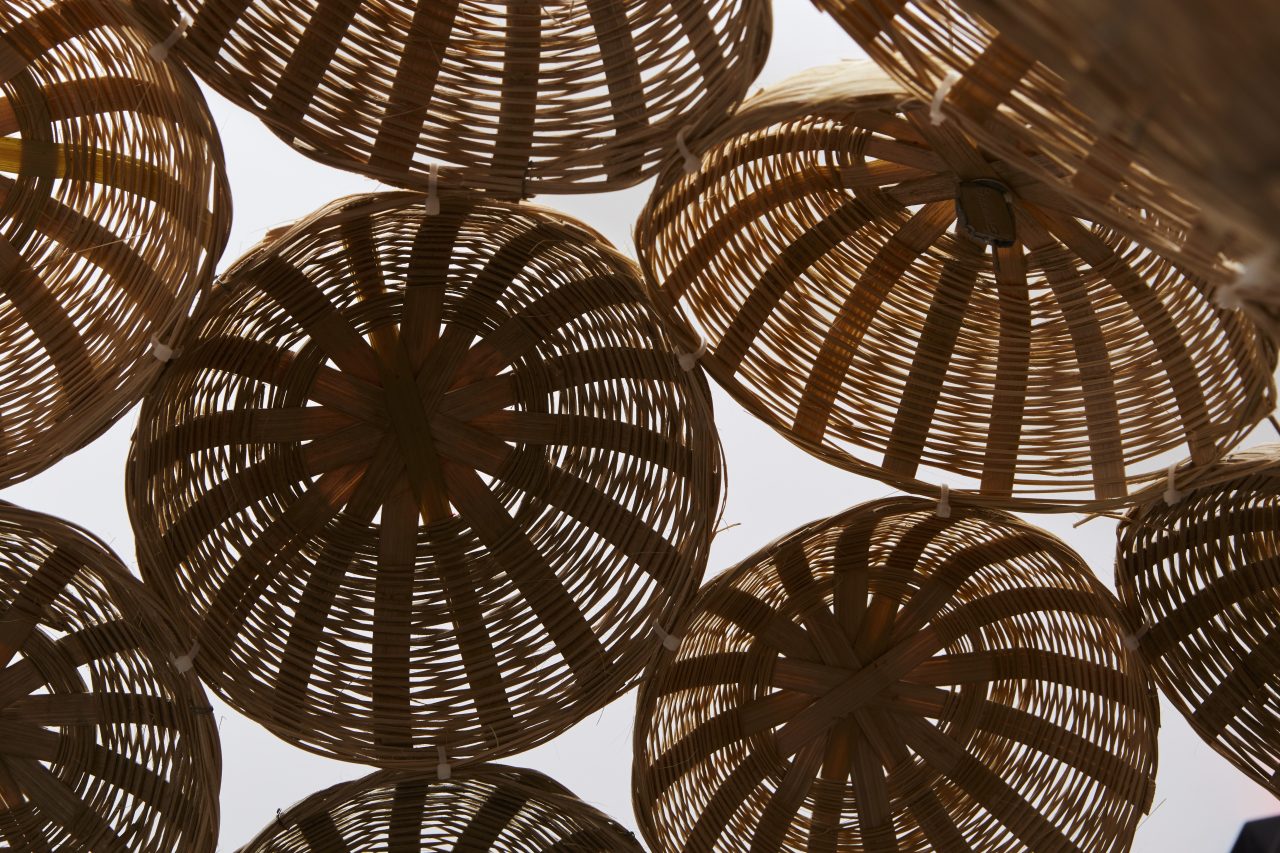 "I believe art to be the most immediate and most effective of all means of communication between human beings."
– Naum Gabo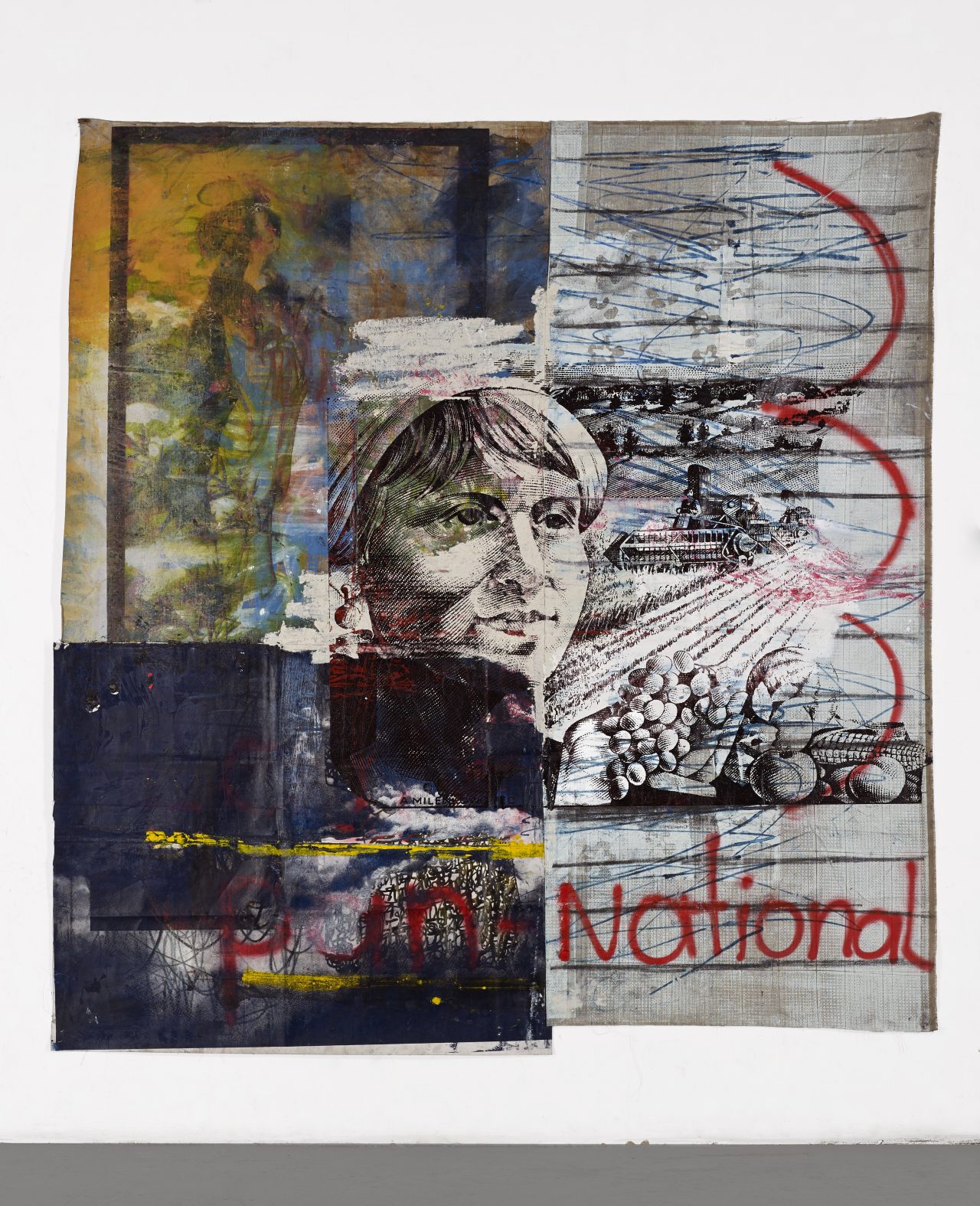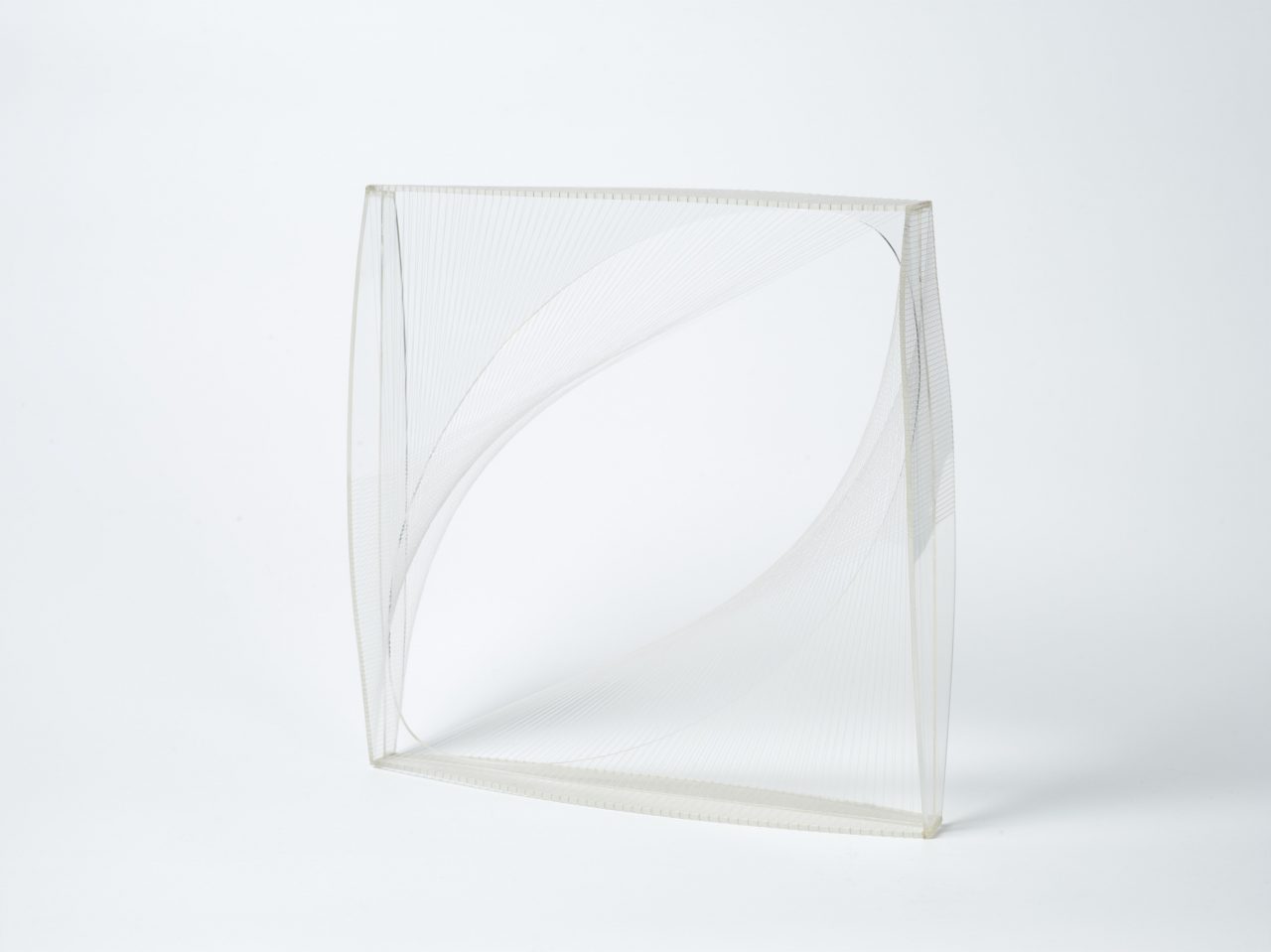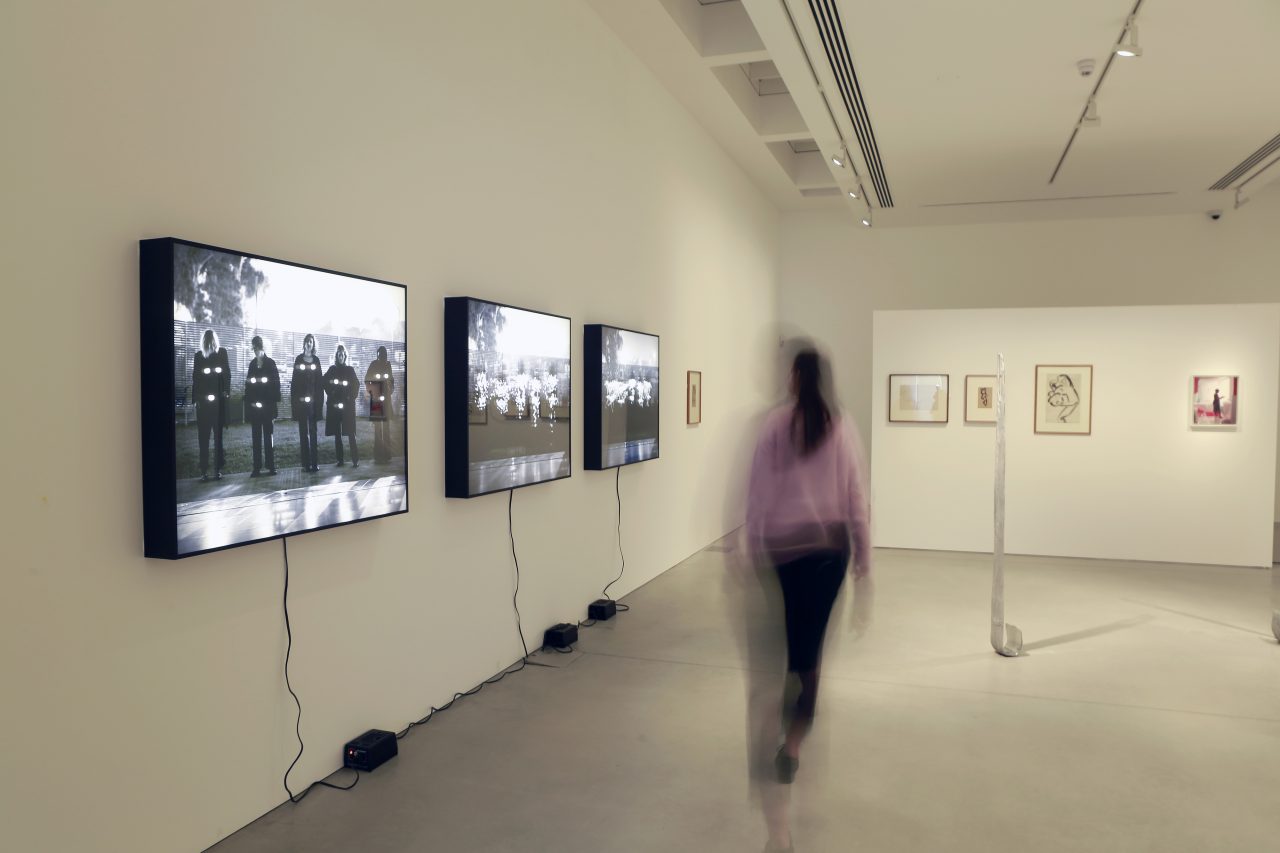 17 Mill Lane,
Cambridge,
CB2 1RX
United Kingdom
#Champ_Cambridge