WRIGHTWOOD 659
Tadao Ando Designs The New Exhibition Space In Chicago Dedicated To Architecture And Socially-Engaged Art
Japanese and Pritzker Prize-winning architect Tadao Ando has designed the new Wrightwood 659 gallery in Chicago's Lincoln Park area, on Wrightwood Lane. A four-story 1929-1930 apartment building has been transformed into a non-commercial exhibition space completely devoted to architecture and socially-engaged art.
Commissioned by Wrightwood 659 founders Fred Eychaner (president of the Alphawood Foundation Chicago) and Dan Whittaker (an architecture historian), Ando removed the entire interior of the apartment building and added a new steel and reinforced concrete structure to the perimeter of the buildings shell. Celebrating the past and present with his ingenious design, Ando is utilising the beauty of the existing building and intertwining it with his modern, simplistic and complimentary signature approach. Visitor experience is a key factor for the gallery, with Ando installing new building mechanisms and climate control for the spaces, and even building a new rooftop structure with city-skyline views.
This is Ando's second building for Eychaner, with his first located directly next door to 659. Eychaner, an American entrepreneur, philanthropist and CEO of Newsweb Corporation, is an avid advocate for LBGT rights, campaigner against domestic violence, promoter of AIDS/HIV research and treatment, and champions arts and art education and protecting the environment. He is passionate about architecture preservation and this is seen in his founding of the Alphawood Foundation. As president of the Alphawood foundation, Eychaner has instigated many pivotal exhibitions, previously presenting Ai WeiWei's 'Trace' site-specific work at their 659 Wrightwood Avenue location. The installation comprised of 1 million individual LEGO bricks arranged to depict men and women from around the world whom the artist was representing with the work: activists, prisoners of conscience and advocates of free speech. This was the first in the Wrightwood space, and propelled the idea to create something more permanent. 
The first exhibition to show at Wrightwood 659 presents the work of Ando and Le Corbusier, titled Masters of Architecture, curated by Dan Whittaker and Eric Mumford, a professor of architecture at Washington University in St. Louis. Ambitious yet completely relevant, the two masters' works can forever be analysed, but this show specifically looks at the influence of Le Corbusier on Ando. The show presents over 100 drawings, models and photographs of Le Corbusier, on loan from the Fondation Le Corbusier in Paris and the Art Institute of Chicago. 160 small models made by Ando's students are also presented, with the gallery's second floor presenting Corbusier's Purist period through lithographs, paintings, archival photos and models (of the Villa Savoye or Assembly in Chandigarh, India).
Chicago's architectural history is celebrated, as is the renowned architectural studies in the city, so there will certainly be a large existing audience communicating and championing Wrightwood 659's message. Their next upcoming exhibition after Masters of Architecture recreates the US Pavilion at the Venice Architecture Biennale 2018, and for those that were able to experience it first at the Giardini location know of the urgent topics it highlighted, working with numerous Chicagoans such as Amanda Williams and Studio Gang. Alphawood Exhibitions also plan to present an exhibition of Tetsuya Ishida, a Japanese painter. Together with Lisa Cavanaugh, Wrightwood 659's director, shows will present a deeper exploration into architecture and design, with two exhibitions per year.
∆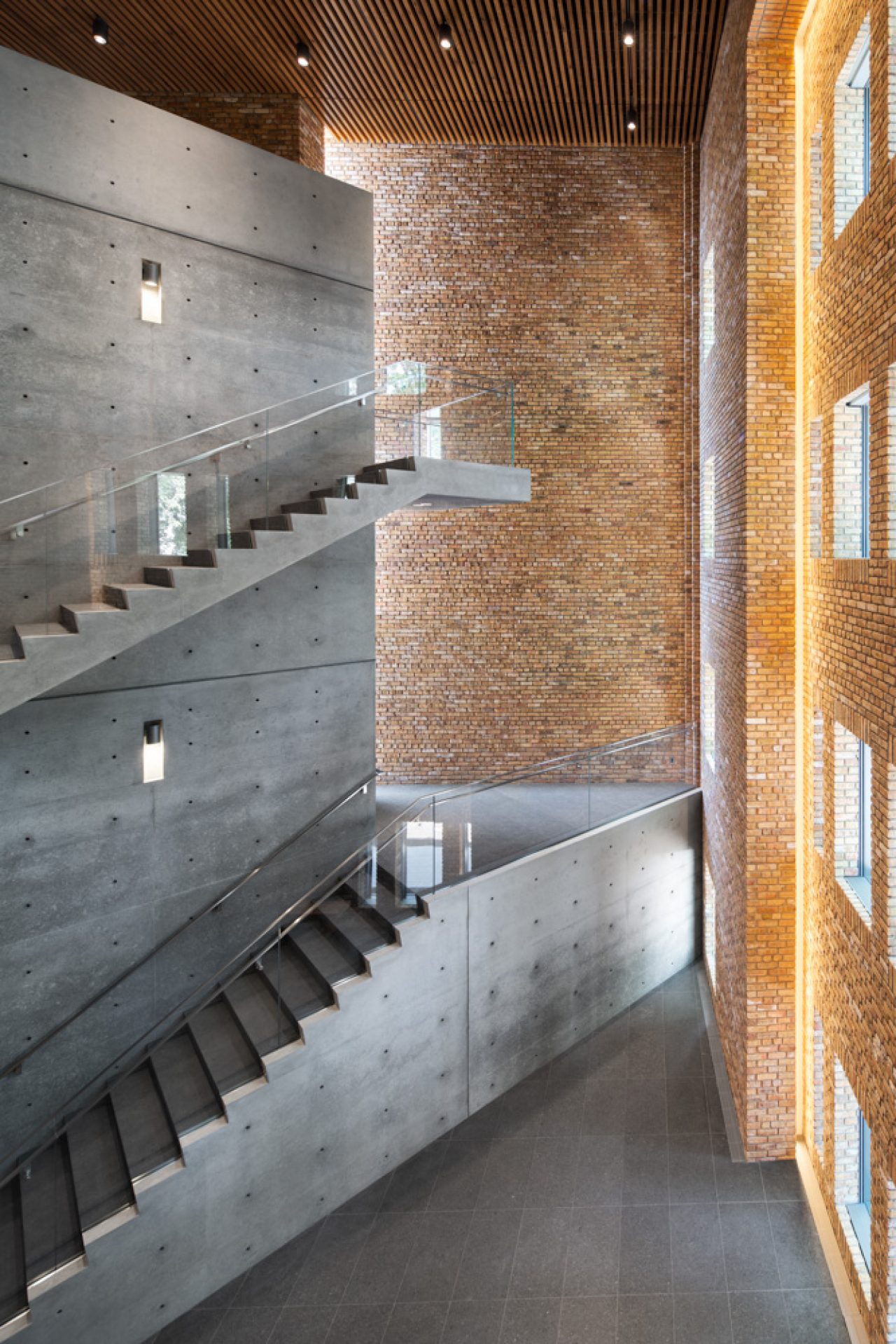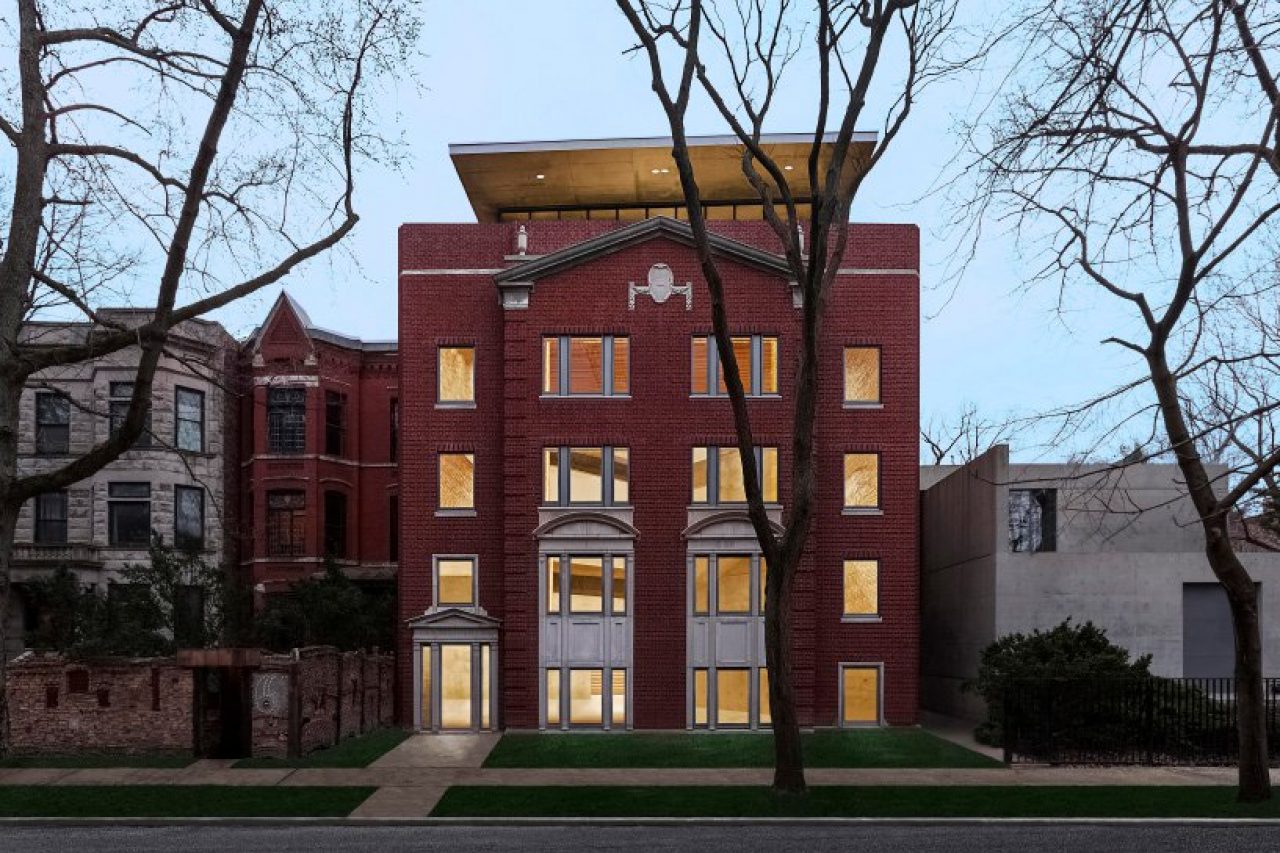 659 W. Wrightwood
Chicago, IL 60614
Admission is strictly by online reservation only
#Champ_Chicago