THE FUTURO HOUSE
In Japan, 1960's Architectural Utopianism That Still Stands To This Day
From a distance the structure resembles a UFO spaceship, but inside, it presents remnants of a former glory as a portable ski chalet — a one-bedroom, one-bath pre-fabricated vacation property developed in the 60's. The Futuro House or Future Pod was conceived by Finnish architect Matti Suuronen in 1968 as a pre-fabricated après-ski leisure space that would be "quick to heat and easy to construct in rough terrain" even in unforgiving landscapes. Although only around 100 were ever built, the concept epitomised 60's era-optimism and embodied utopian architectural radicalism with its space-age design.
Standing at 4-metres high by 8-metres in diameter, the entire structure was comprised of a steel frame and just sixteen plastic segments that could be easily bolted together and assembled or disassembled in two days. The whole pod was so light, it could even be airlifted by helicopter to a remote site. Made from fibreglass-reinforced polyester plastic it featured built-in seating and oval windows, with a spaceship-like hatch door with retractable stairs as an entrance operated by three buttons up, down and stop. The built-in adjustable chaise longues were arranged around a central fireplace that helped to retain internal heat. The minimalist design concept allowed for an open-plan interior with a kitchen, small bedroom connected by the central leisure space. A separate compact shower-toilet bathroom was found parallel to a small seating area by the entrance door, where oversized cast iron ski coat hooks were conveniently placed for guests arriving from the outside snow. 
Promoted as a vacation home ideal for beach, skiing or mountain areas, the concept was met with great criticism and controversy in the mid-70's, further added by the 1973 oil crisis that affected plastic production and tripling manufacturing costs, leaving the Futuro House to only remain as an example of 1960s architectural utopianism. Yet, to this date around 63 confirmed Futuro Houses are still confirmed in use and found in locations including Deep Creek in South Australia to Ōtautahi in New Zealand or Espoo in Finland. Here in Maebashi, Gunma, we visit one of two Futuro's existing in Japan. 
A CHAMP X SABUKARU FEATURE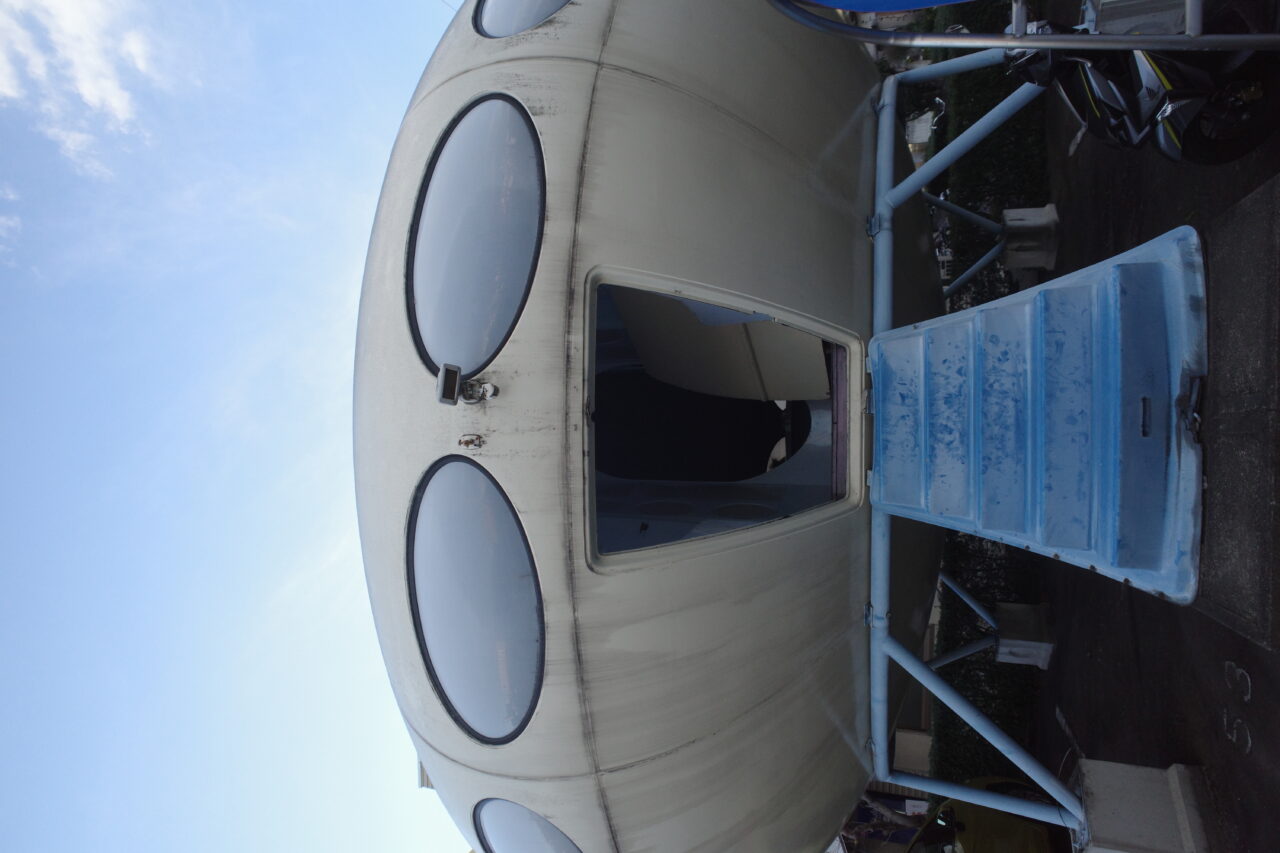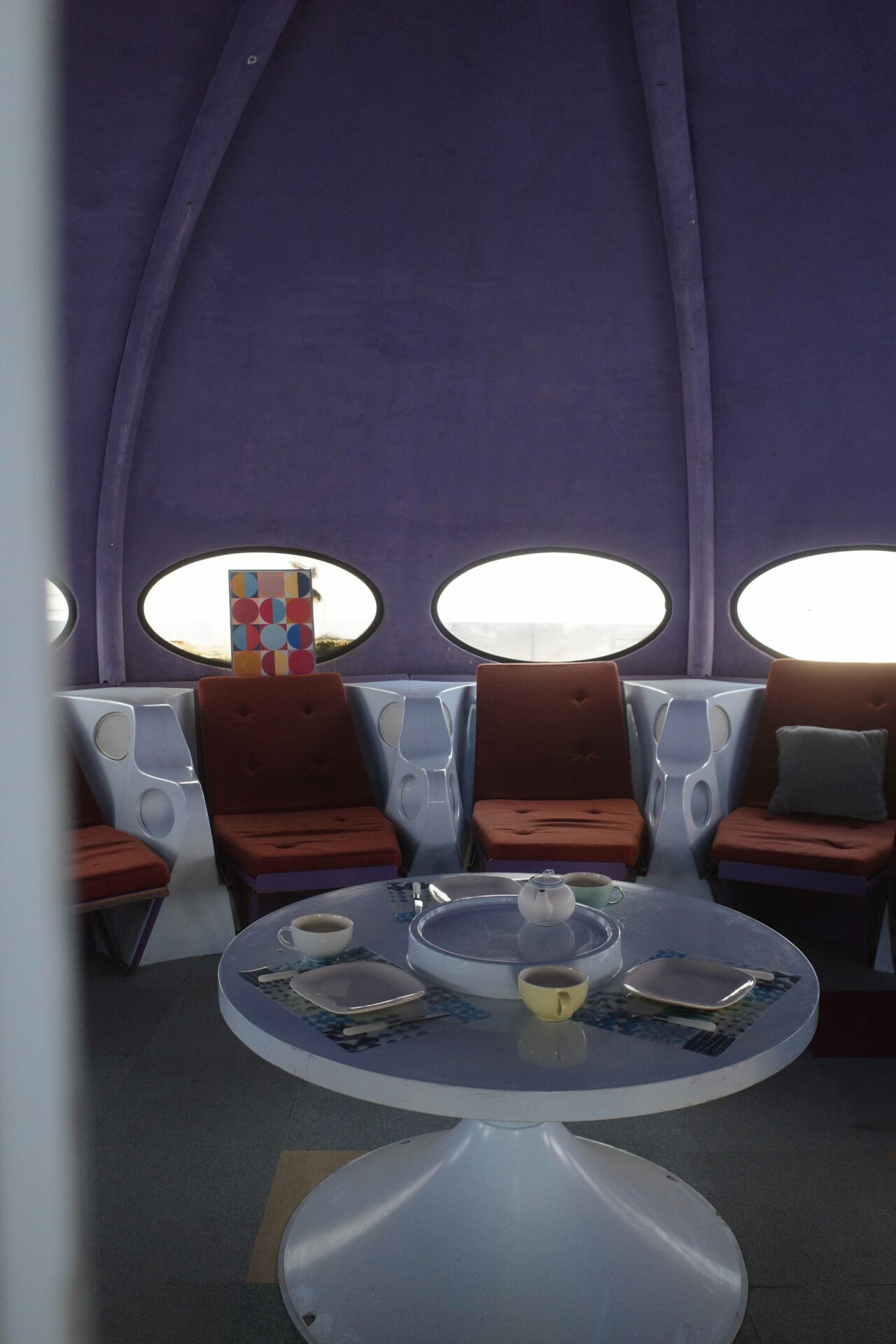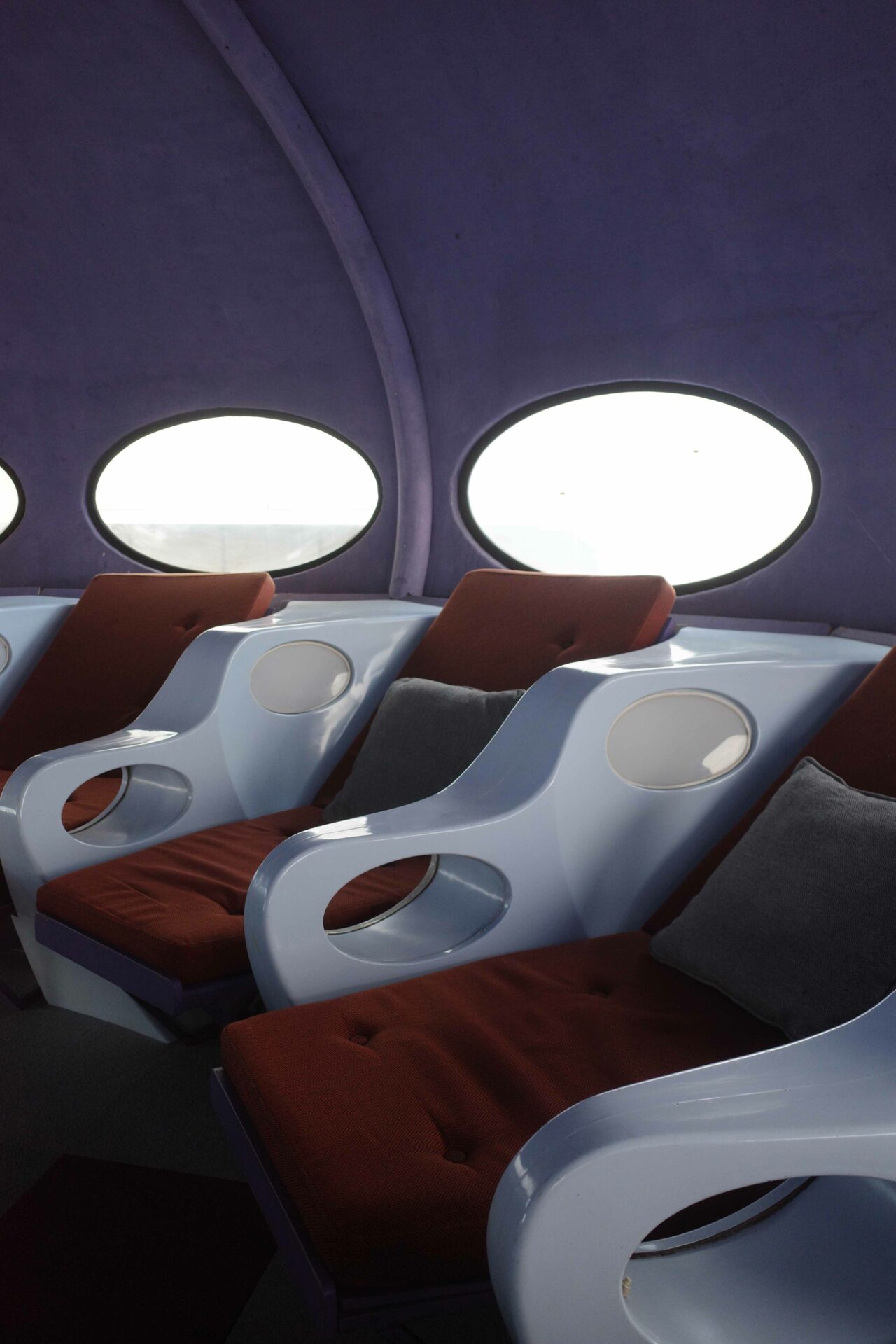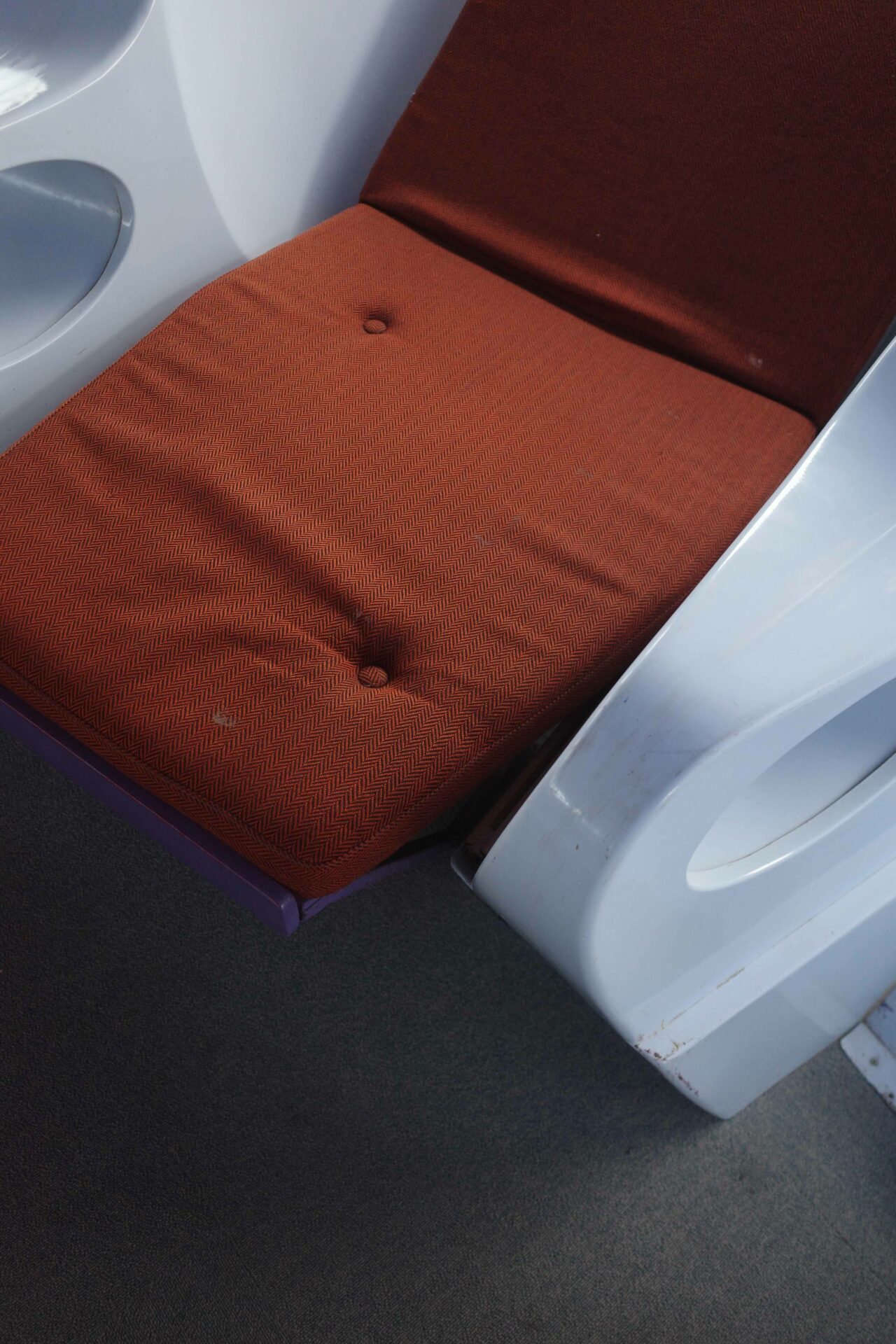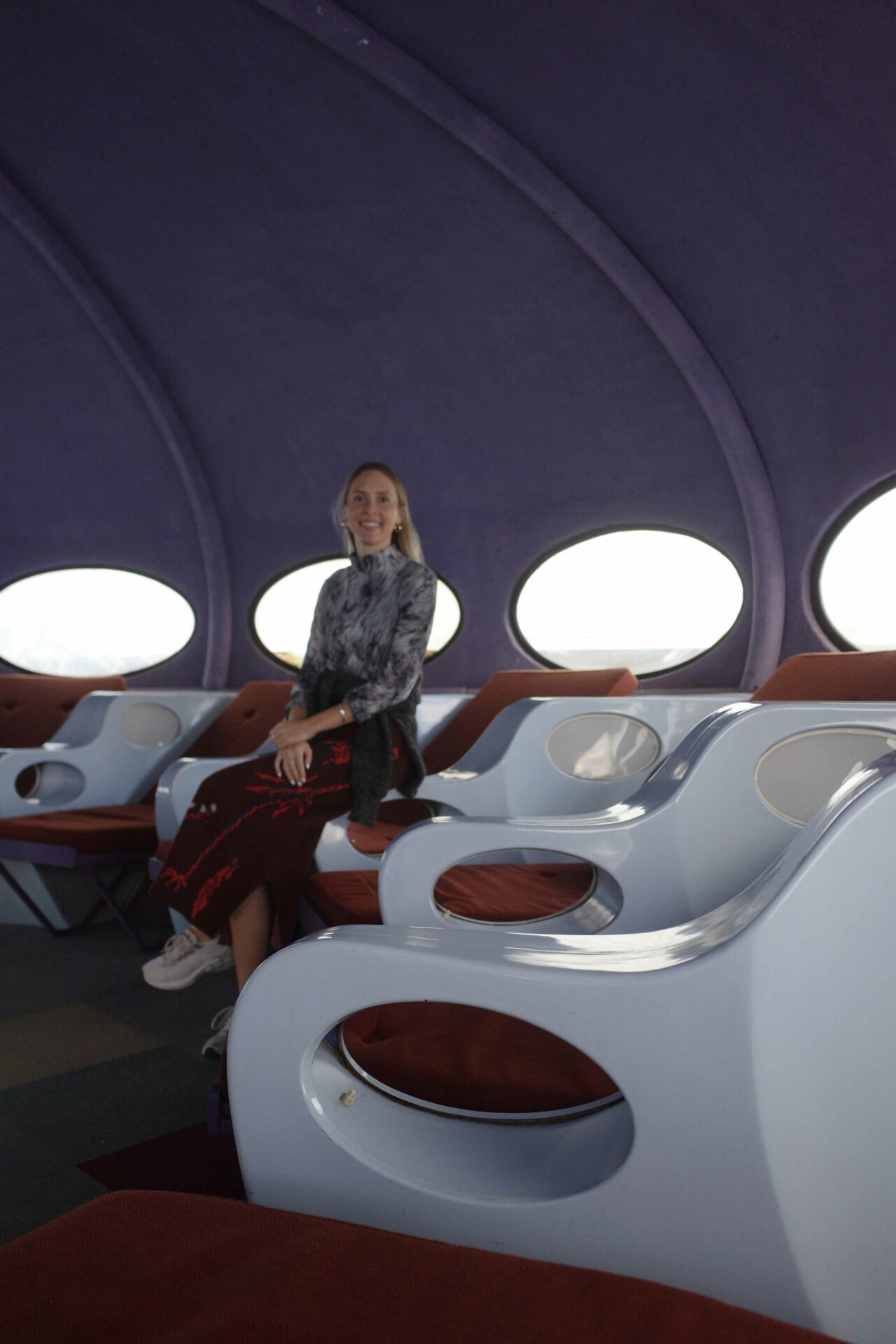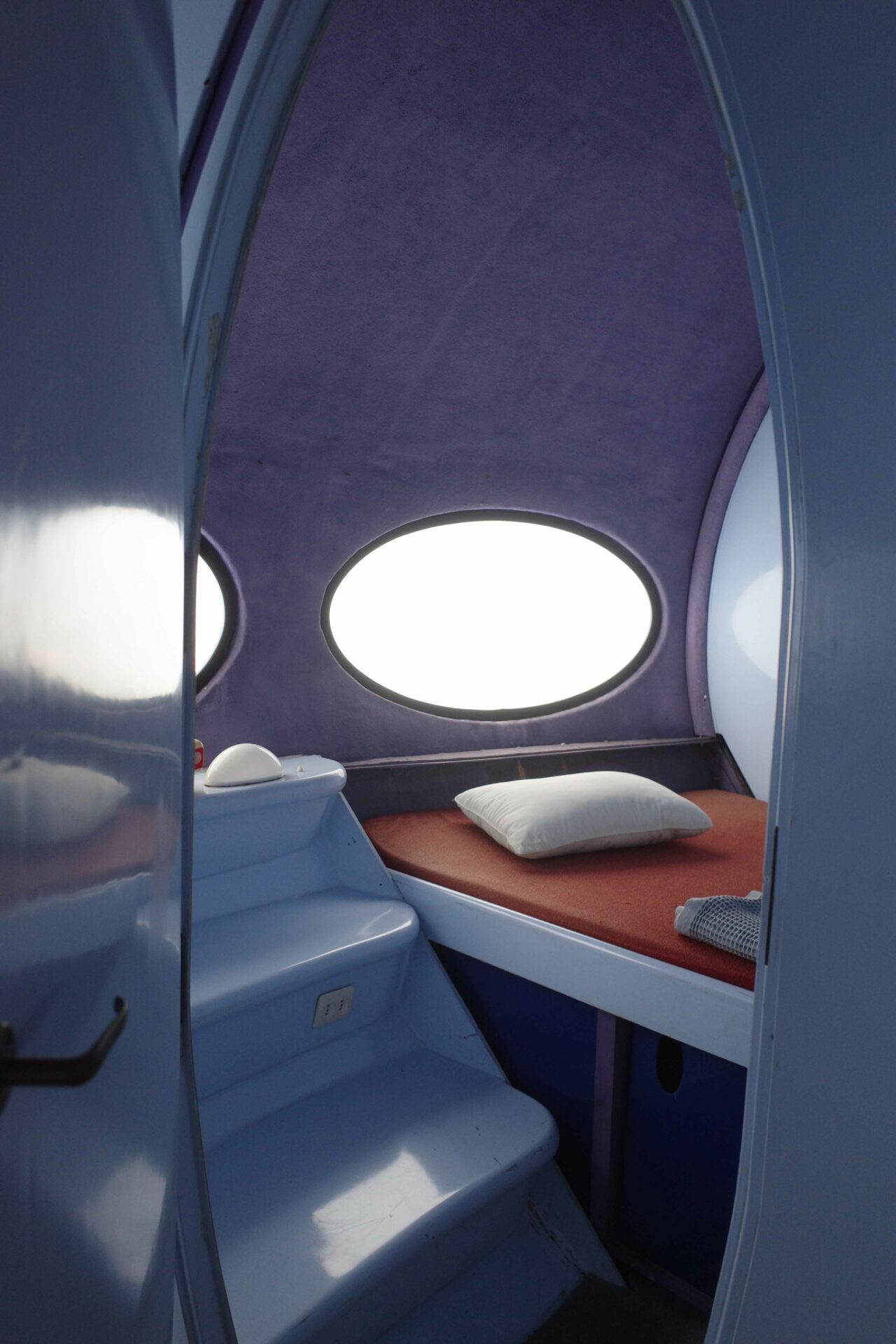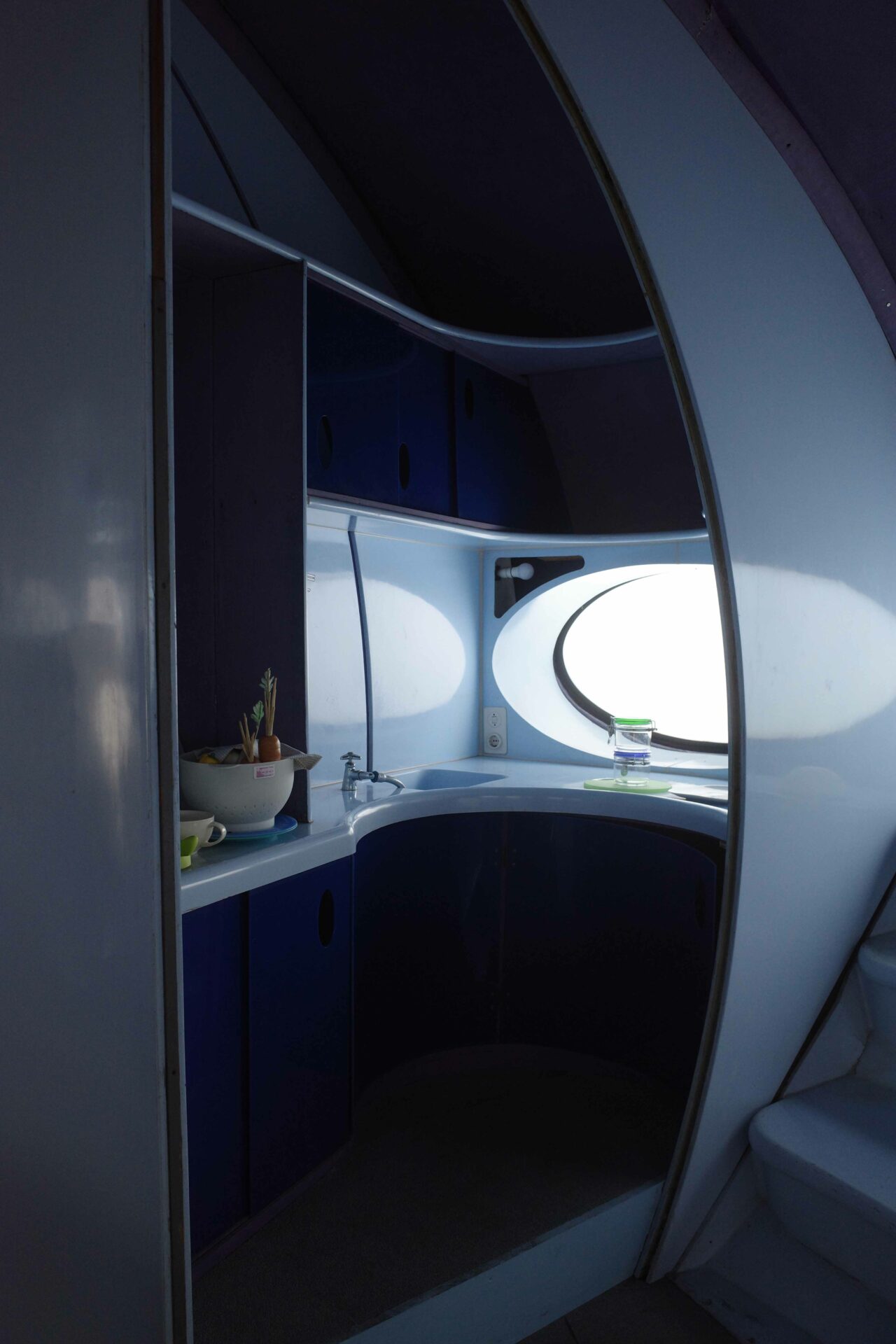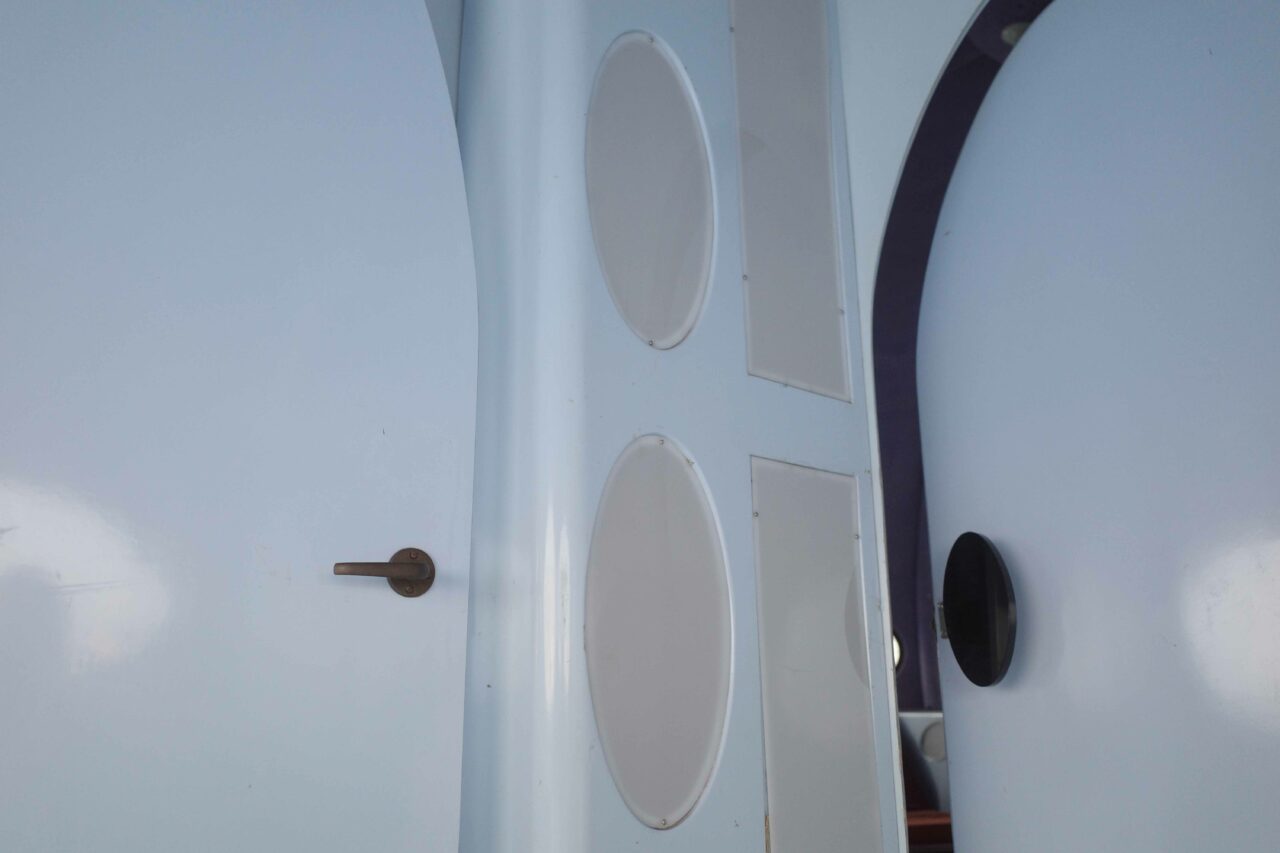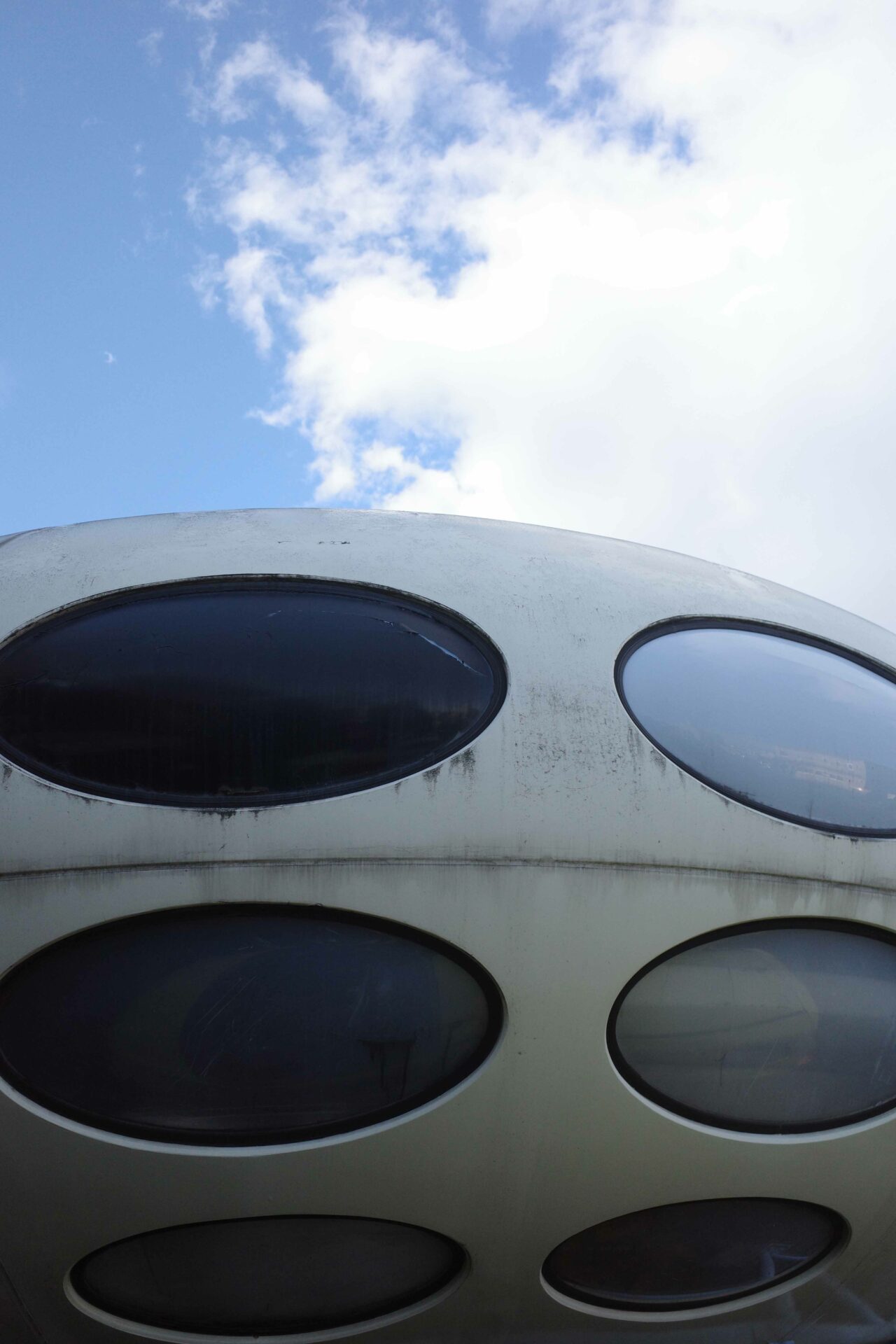 Location: Maebashi, Japan
Images & Text: Joanna Kawecki
This feature comes in partnership
with our friends at SABUKARU.