SERPENTINE PAVILION 2023
Architect Lina Ghotmeh Creates A Brilliant New Space For Gathering & Togetherness
Beirut-born Paris-based architect Lina Ghotmeh's design for the Serpentine Galleries' annual Summer Pavilion is now open to the public for the duration of five months over summer.
Situated in London's Kensington Gardens within the city's iconic Hyde Park, the Serpentine Galleries' annual temporary pavilion is without a doubt the year's most heavily-anticipated event — showcasing the unique design of a commissioned architect yet to build a structure in the UK. It's a fascinating formula that allows globally-leading global architects to introduce various aspects of diversity in culture, materials, and perspectives to the country. 
Ghotmeh's timber pavilion titled À Table, features a central communal table aimed to create "a place of assembly" with various entry points, reflecting her own ongoing interest in creating places encouraging connection and togetherness. With a pleated nomadic ger-like roof supported by external columns — all made of timber — the structure's walls feature a perforated leaf pattern that allow for light to filter through providing a sense of transparency with the surrounding garden. Built predominantly from bio-sourced and low-carbon materials, the structure examples the importance of responsible construction and inspires new discussion on sustainability in design.
The open structure feels inclusive and welcoming, both with its structural materials of timber reflecting a sense of warmth, and its various entry points. Ghotmeh's form was inspired by togunas, traditional and localised vernacular structures found in Mali. Commonly built in the centre of a villages, togunas feature a very low roof and act as a central point for community gatherings and discussion. 
As with the Serpentine Pavilion's structural requirements of disassembly and reassembly, Ghotmeh has created a nomad-like pavilion, instilling a sense of togetherness with the natural environment and fellow visitors inside. Beautifully primitive and subtlety decorative in form, heightening the experience of connection.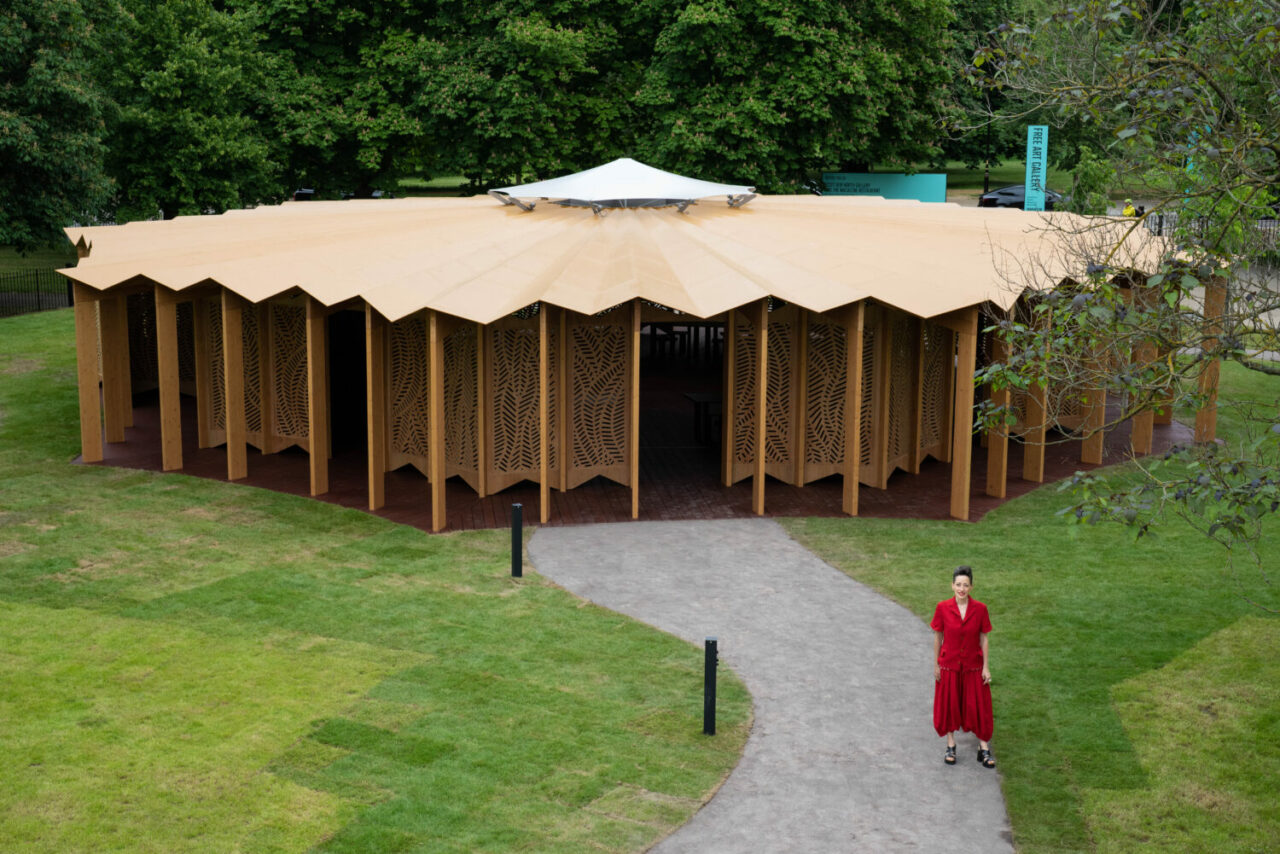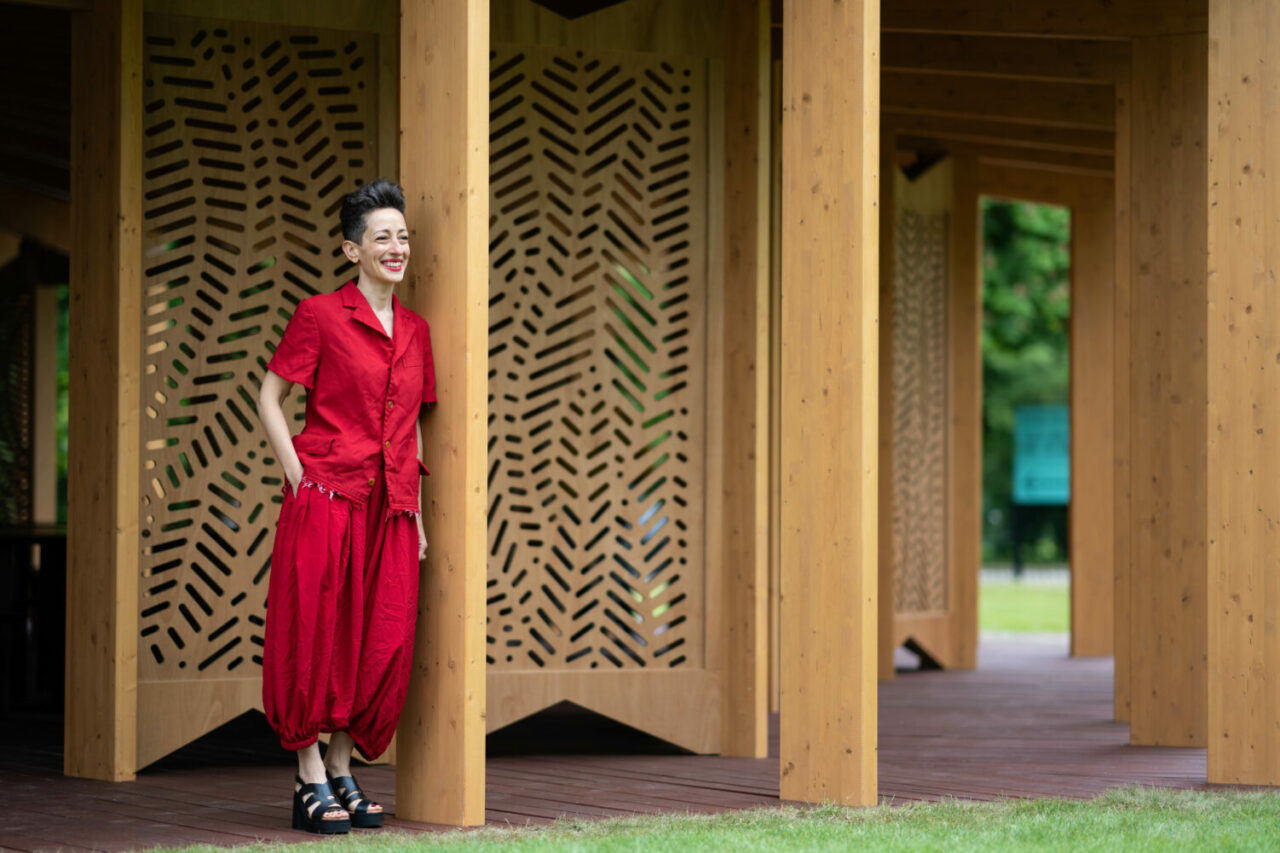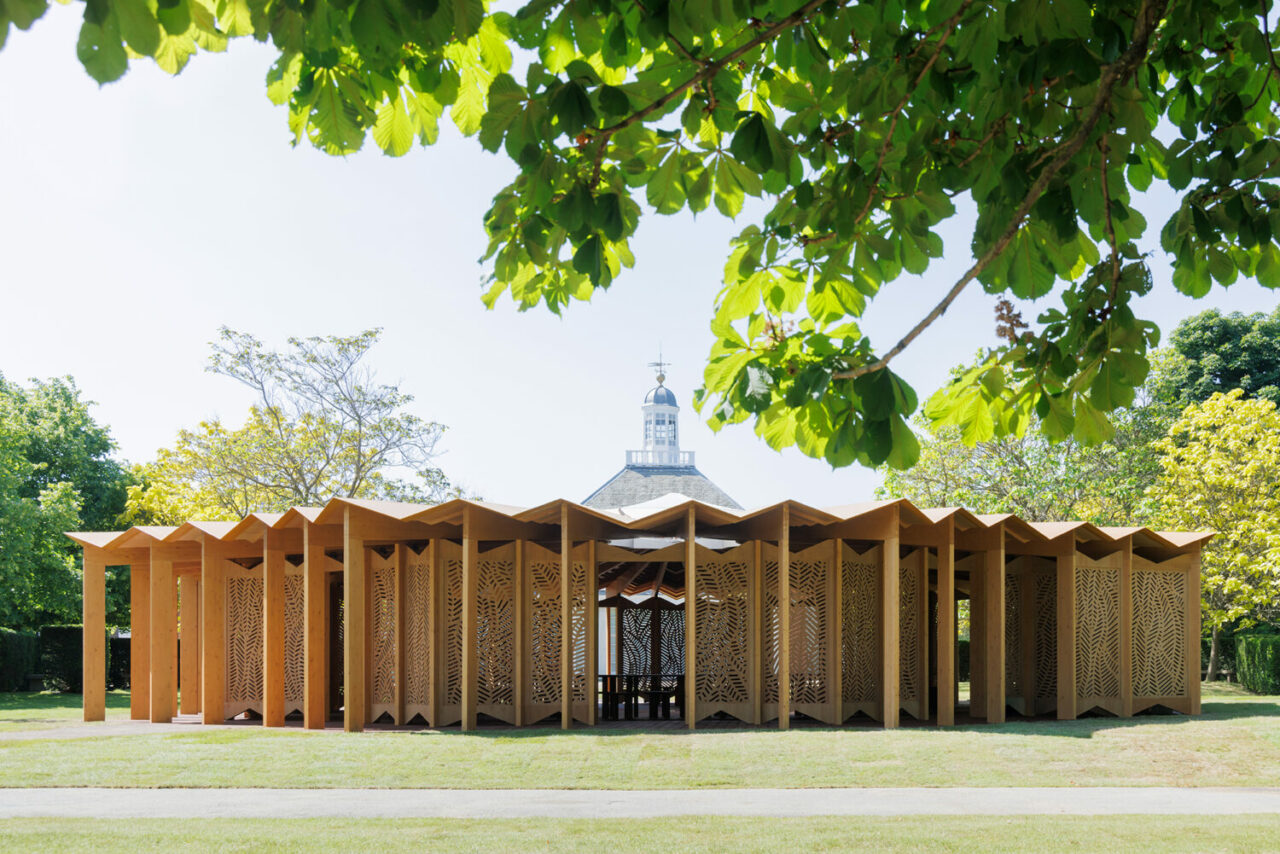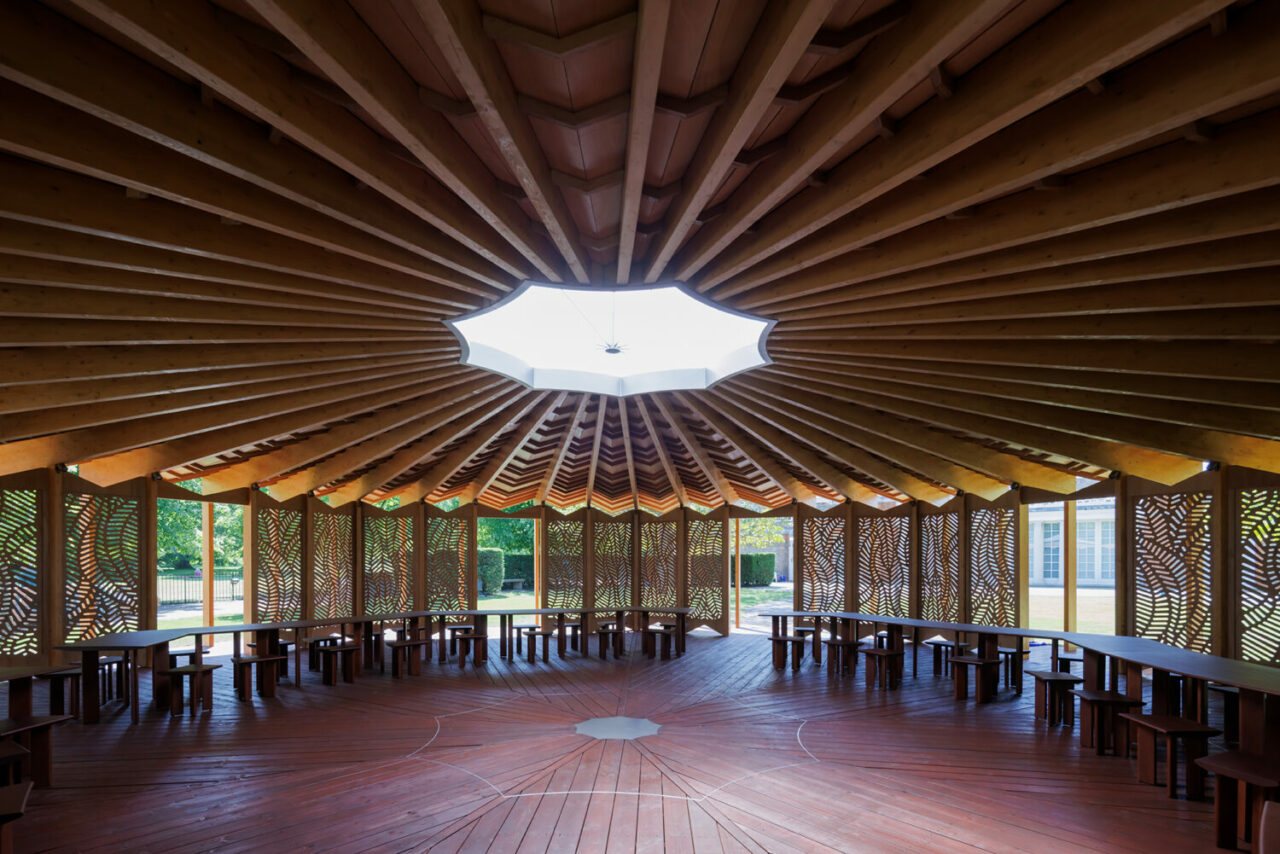 Text: Joanna Kawecki
Images: Iwan Baan