Serpentine Pavilion 2022
Artist Theaster Gates Designs the 21st Pavilion
Set in front of the Serpentine Gallery in Kensington Gardens, Black Chapel awes visitors with its presence. The 21st pavilion in the Serpentine's series, Chicago-based artist Theaster Gates has conceived a space for gathering, meditation and participation with an emphasis on sacred music.
The pavilion, realised with the support of Sir David Adjaye and Adjaye Associates, draws inspiration from many of the architectural typologies found in Gate's works. The monumental form follows sacred structures and traditions found around the world, such as the Hungarian round churches and the ring shouts, voodoo circles and roda de capoeira witnessed in the sacred practices of the African diaspora, directly informed the circularity and volume of the pavilion.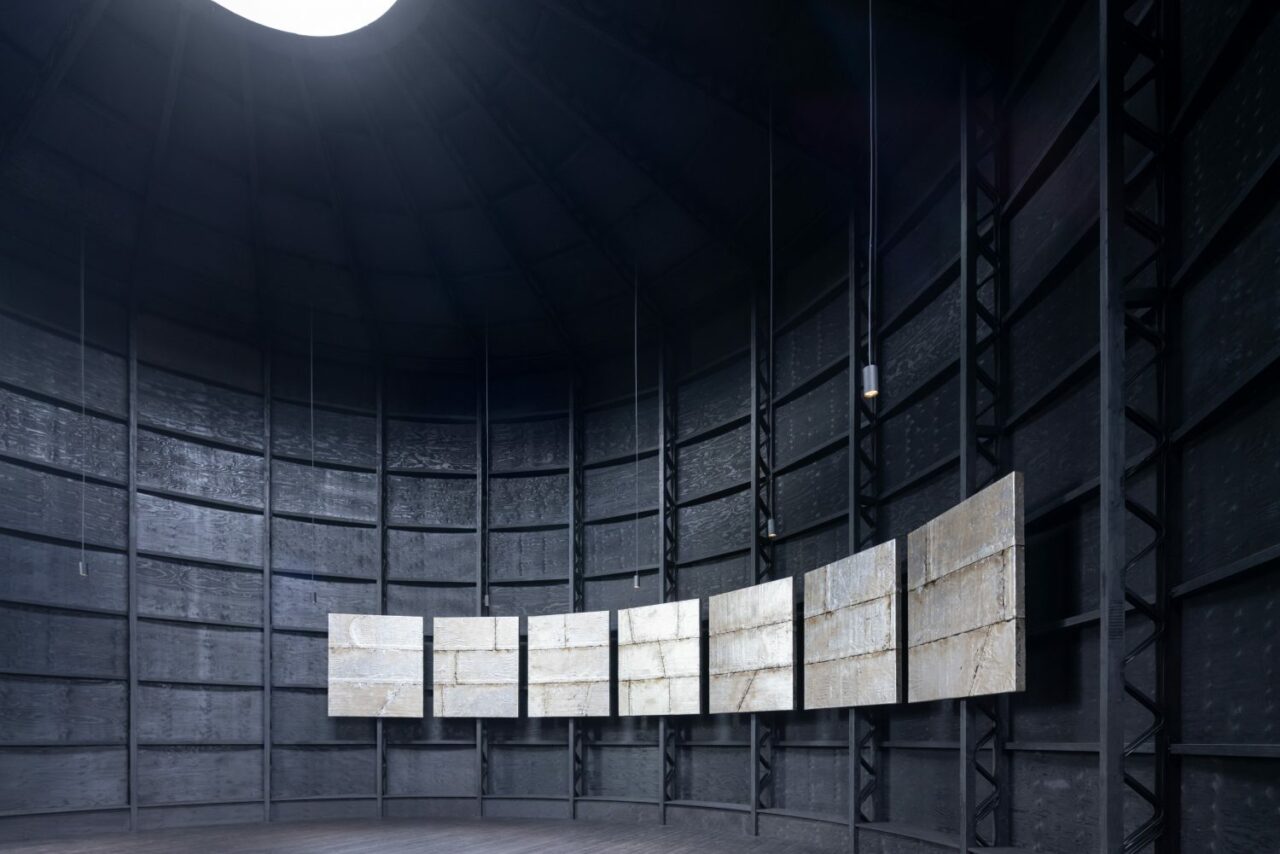 Black Chapel references the bottle kilns of Stoke-on-Trent, the beehive kilns of the Western United States, San Pietro and the Roman tempiettos, and traditional African structures, such as the Musgum mud huts of Cameroon, and the Kasubi Tombs of Kampala, Uganda. The pavilion feels like a space for meditation and reflection, as Champ team Anastasia Sheveleva found, stating "When you are inside the pavilion, you feel so peaceful".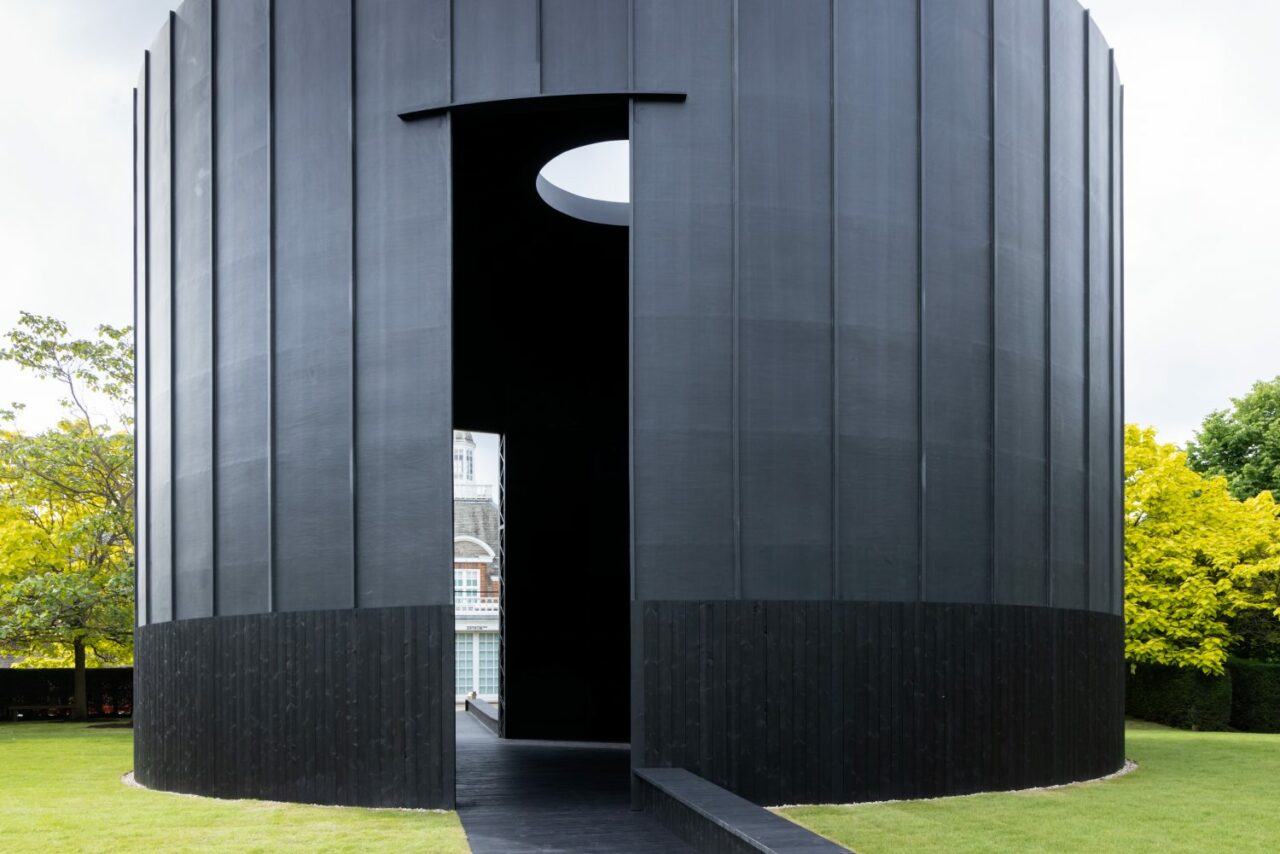 Inside Black Chapel, seven new paintings by Gates hang from the interior, inspired by Mark Rothko's works in the Rothko Chapel where meditation and modern art meet. The paintings reference Gates' fathers occupation as a roofer. This craft requires patience and technique, and for these works, Gates used the 'torch down' process, requiring an open flame to heat material and affix it to a surface.
Gates also brings a piece of his hometown of Chicago with him, specifically a operating bronze bell salvaged from St. Laurence, a landmark Catholic Church that once stood in Chicago's South Side. Placed directly next to the entrance, its presence reminds visitors of community and spirituality, and more specifically Gates uses it to highlight the erasure of spaces of convening and spiritual communion in urban communities.
During the Summer, the historic bell will be used to call, signal and announce performances and activations at the Pavilion, open to the public until the 16th of October.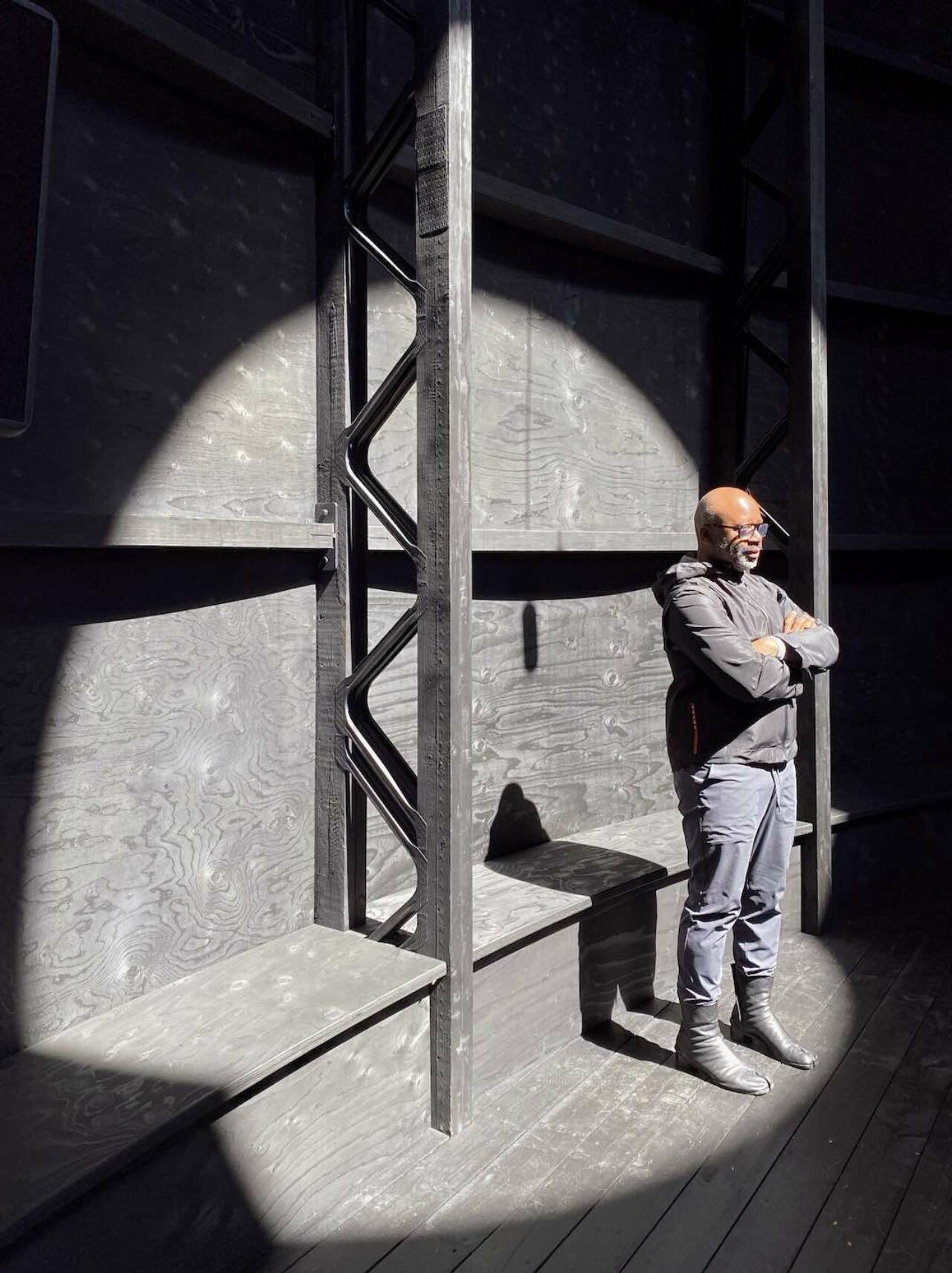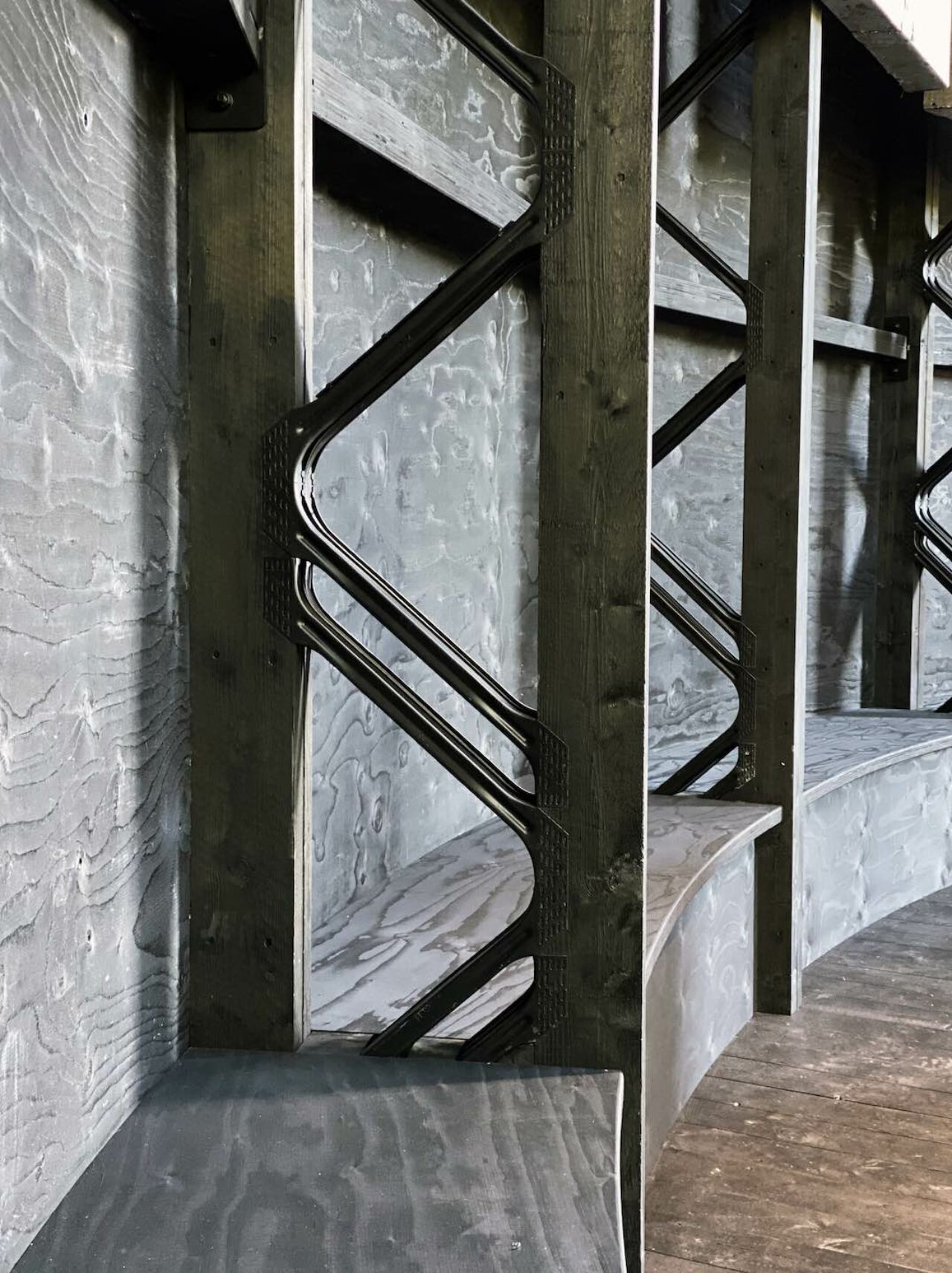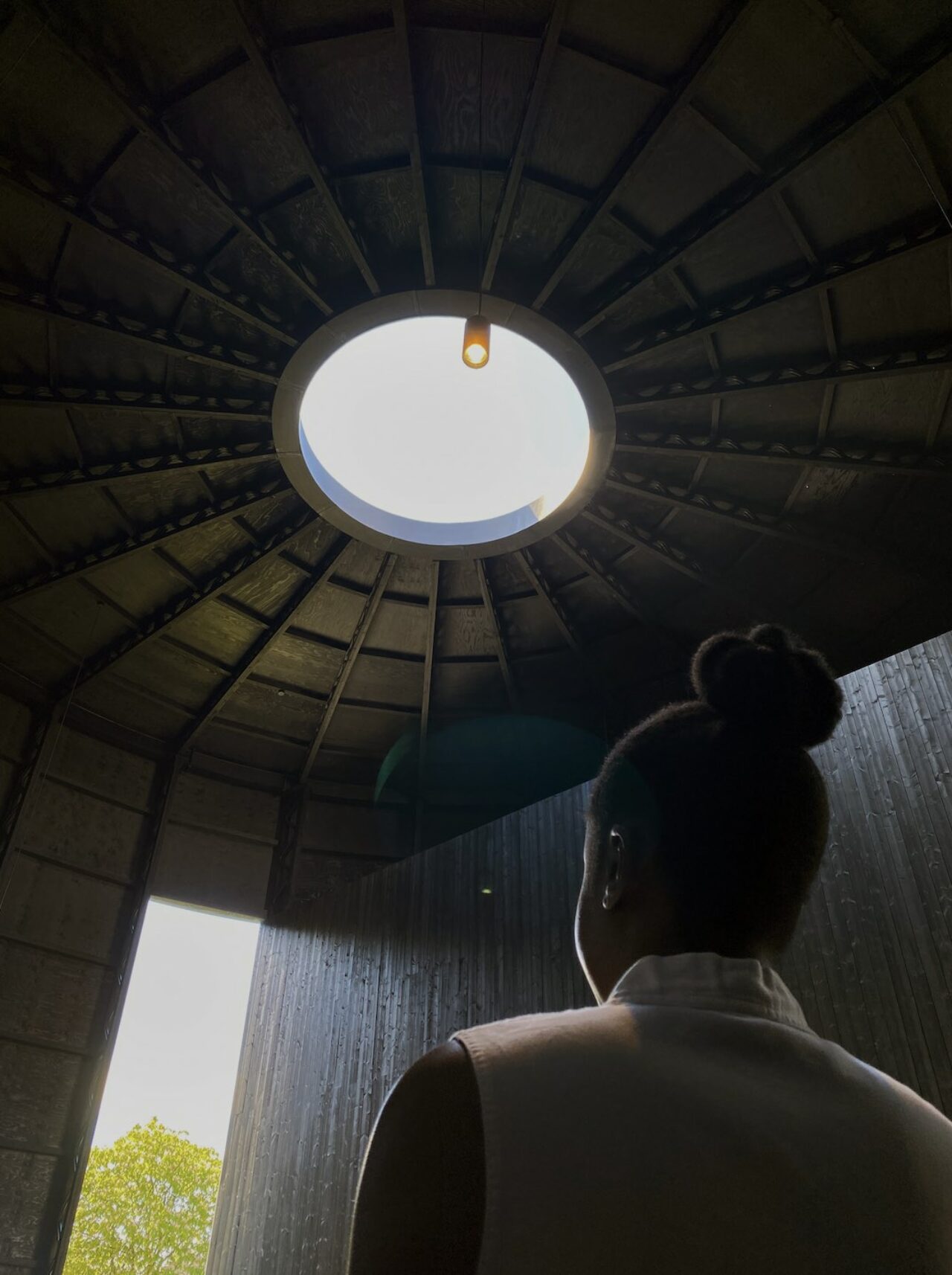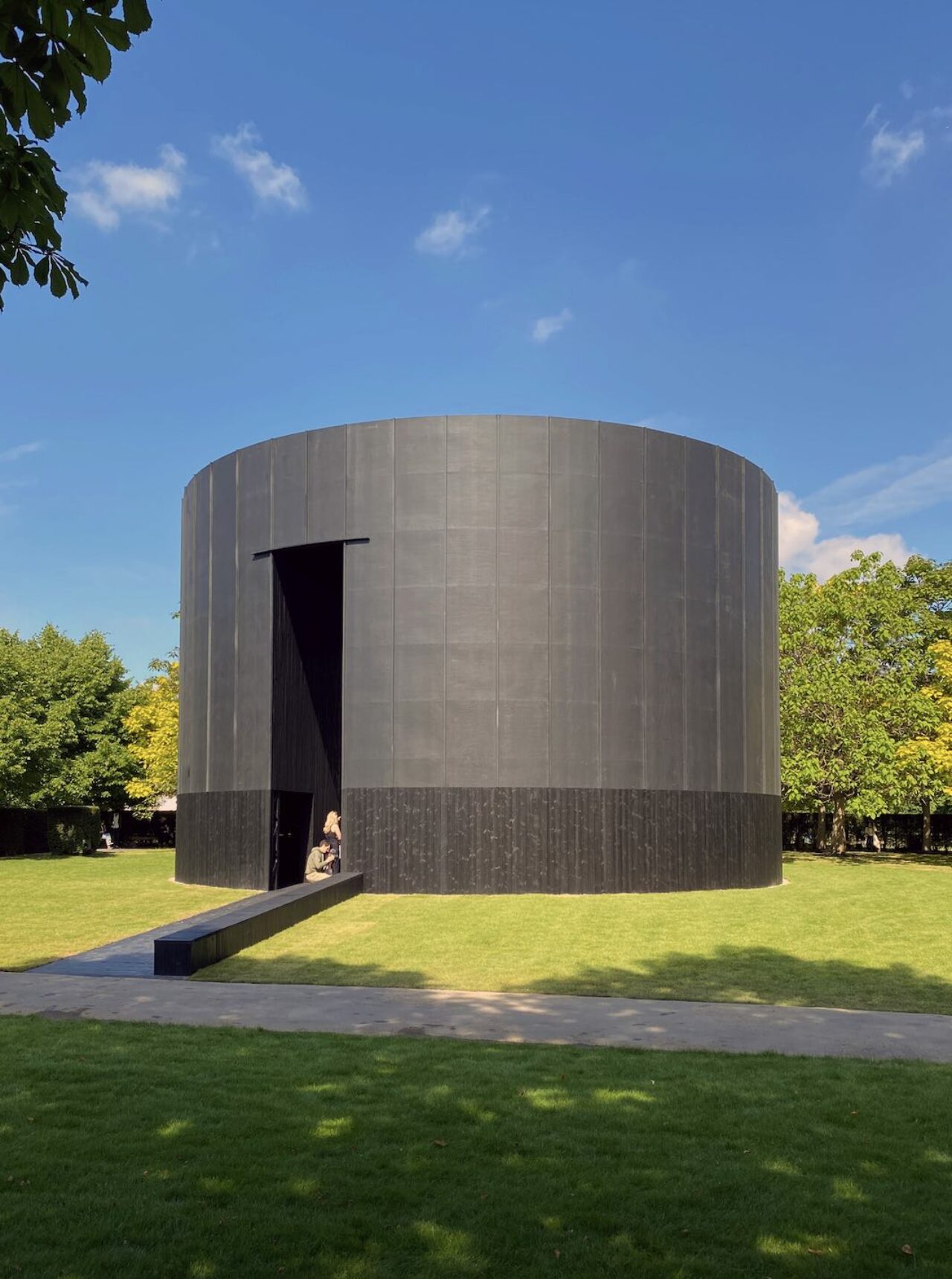 Serpentine Pavilion 2022 Black Chapel by Theaster Gates
Serpentine South Gallery, Kensington Gardens, London W2 3XA 
10 June – 16 October 2022