Serpentine Pavilion 2019
Experience Japanese Architect Junya Ishigami's British Slate-Tiled Pavilion
Reinterpreting traditional architecture with a canopy of Cumbrian slate stone, Junya Ishigami + Associate's 2019 Serpentine Pavilion design presents the Japanese architect's first work in the UK by highlighting traditional British architectural materials in the city centre of the country's capital. 
Slate and stone roofing is a significant feature of many historic English builds, previously abundant especially in industrial towns in England, a style which proved incredibly practical, potentially lasting centuries with the right maintenance. Through Junya Ishigami's perspective, this traditional British process is highlighted and presented in a uniquely modern way. The Pavilion's sloping roof is comprised of 61 tonnes of British slate, arranged to provide a water-resistant surface. Mounted on to a steel mesh that is supported by 106 slender columns arranged on a random grid, the design is indeed incomparable to previous Pavilion designs. Hans Ulrich Obrist, Serpentine Galleries Artistic Director, adds "Junya Ishigami's Serpentine Pavilion – a gravity-defying structure informed by the natural world – succeeds in inspiring the imagination of what is possible in architecture".
Notes of Ishigami's design DNA are found in the Pavilion design, where he has utilised both natural and man-made materials in unity. Ishigami's manifesto is to emphasise the landscape surrounding a build, and his previous projects have highlighted this through aesthetic and process. Using the soil of a project's building site and activating it in a mould for a concrete structure for a house and restaurant in Yamaguchi, Japan, to transplanting an entire forest destined to be destroyed to the Art Biofarm in Tochigi, Japan, Ishigami's design foundations problem-solve on a project-to-project basis. Designing the Japanese Pavilion in 2008 at the Venice Architecture Biennale, Ishigami also won the Golden Lion for best architectural project at the Venice Biennale in 2010. The project, titled 'Architecture as Air: Study for Château la Coste' explored a new form of transparency, presenting architecture as air. Aiming to change perspectives of what architecture is, the project was made out of pindly carbon fiber pillars only, and highlighted lightness and weight in architectural forms through the singular material. At just 45 years of age, Ishigami's aim has remained to push architecture 'beyond its stereotypes'.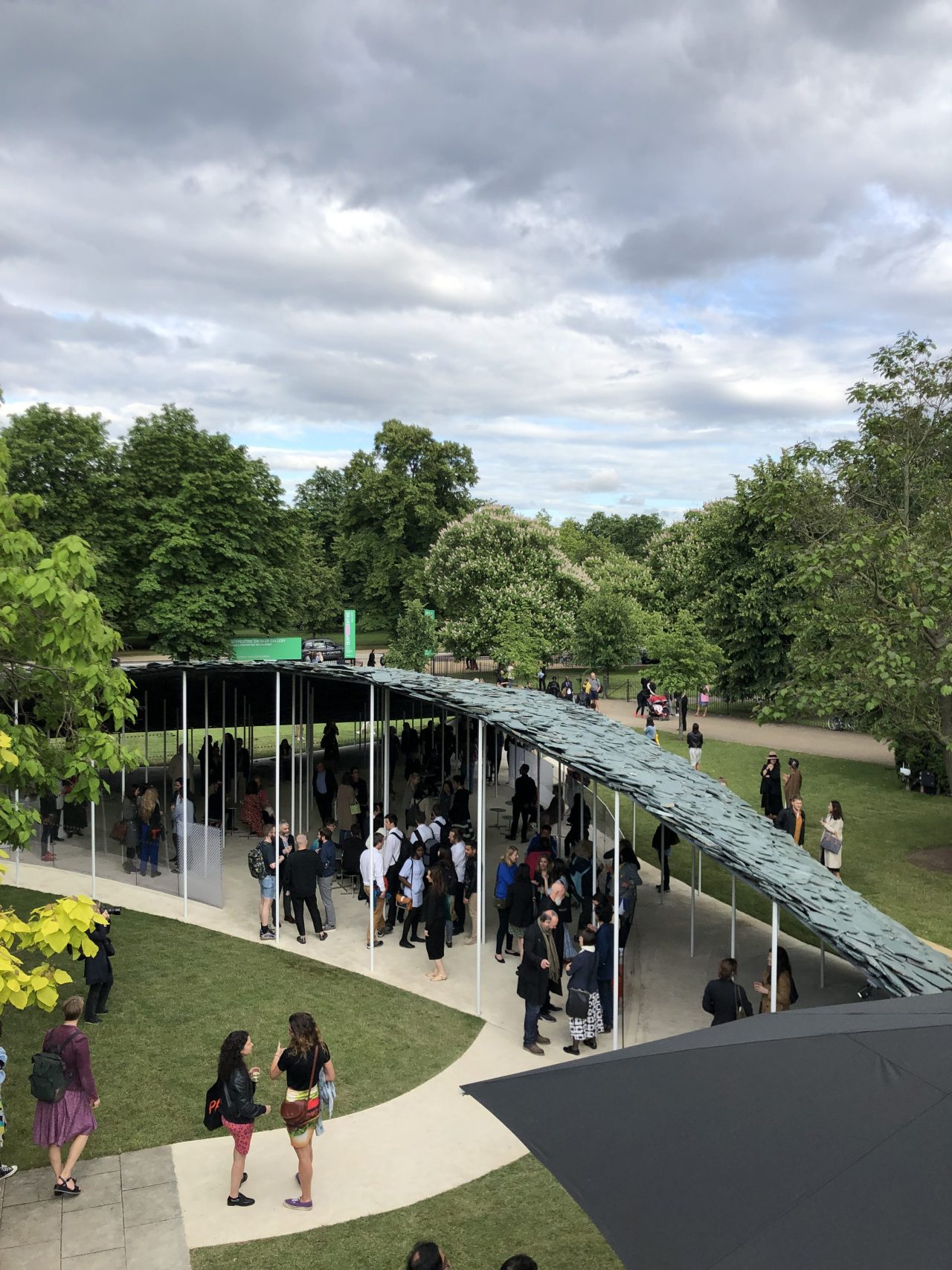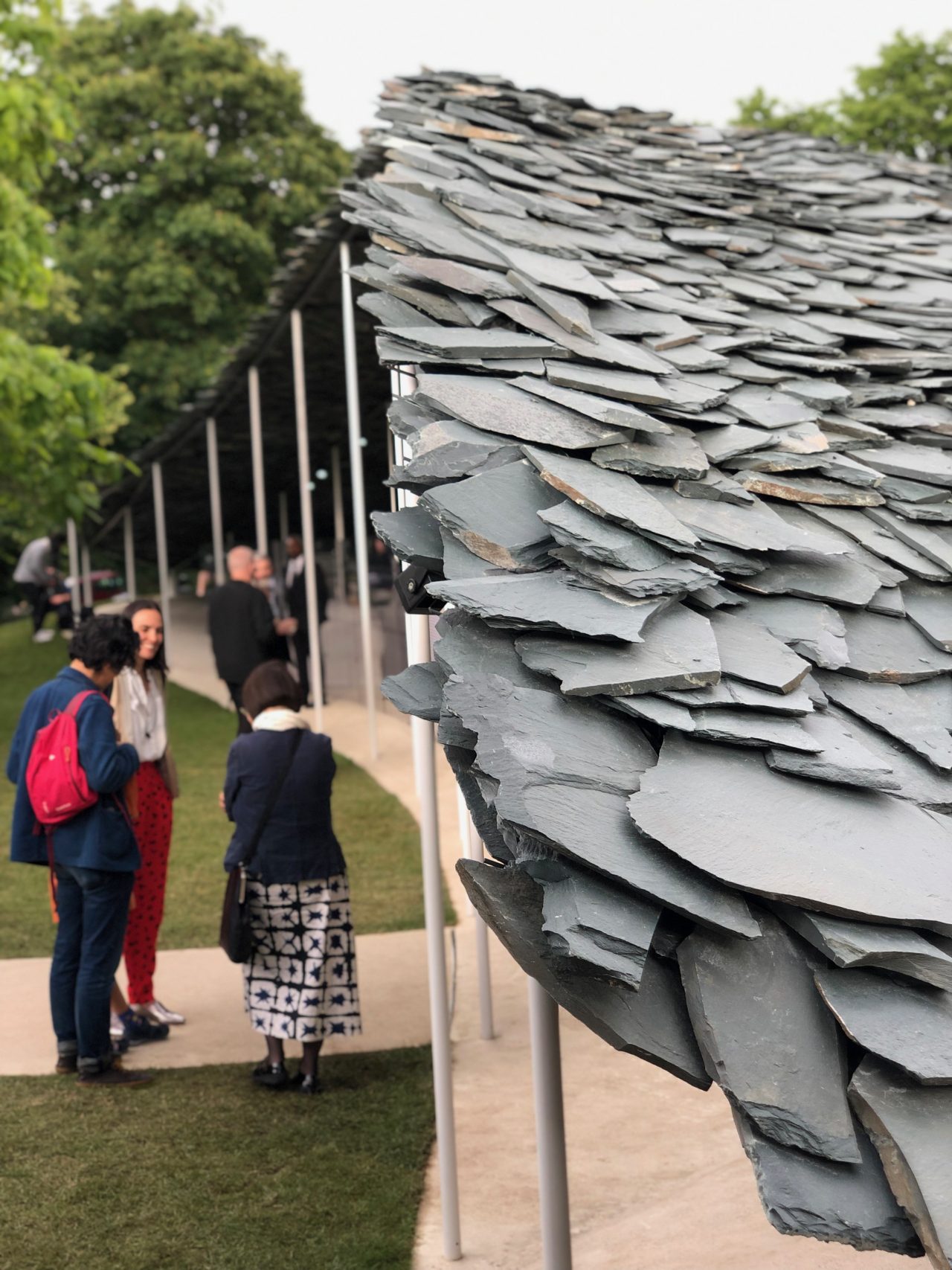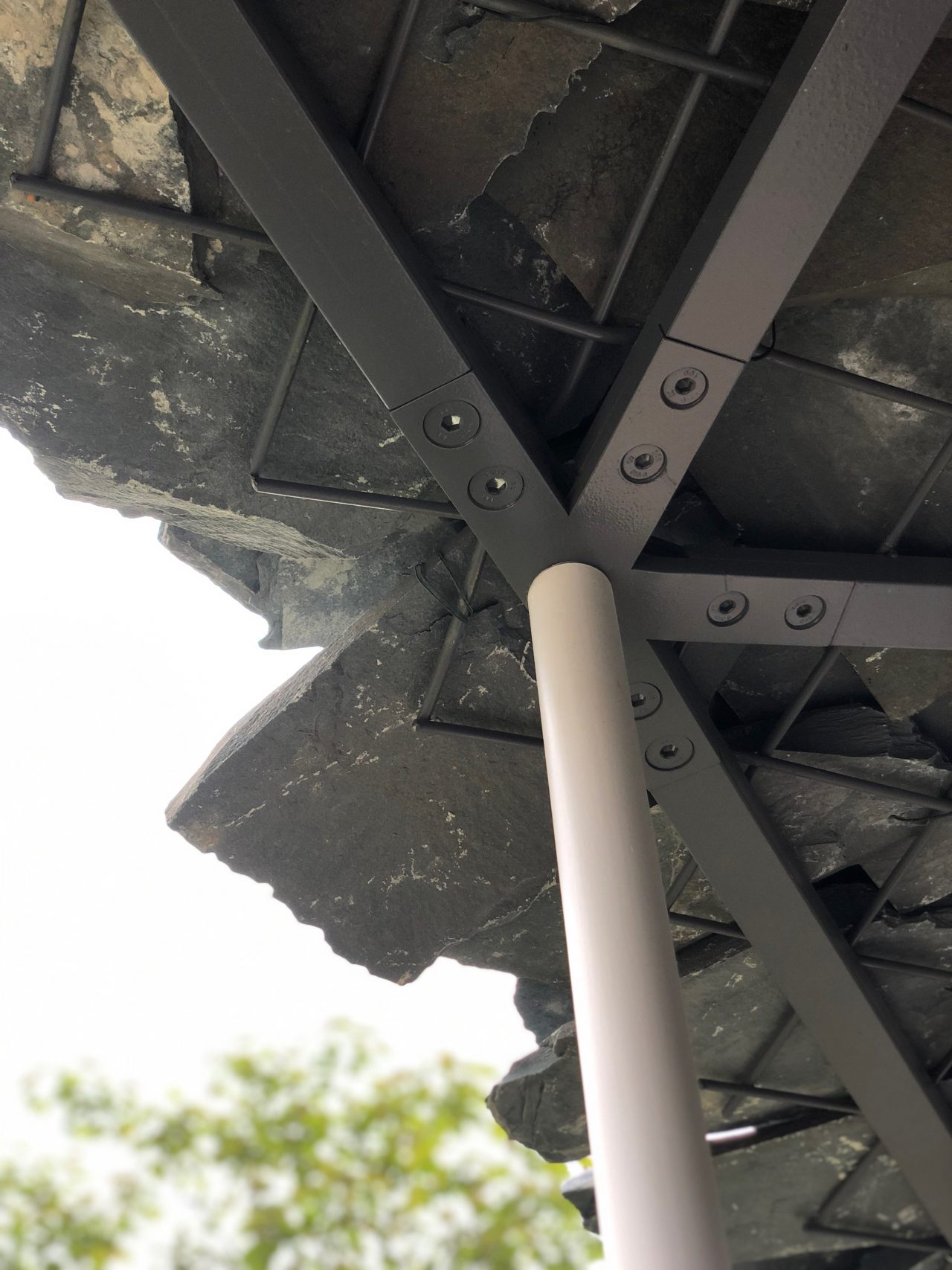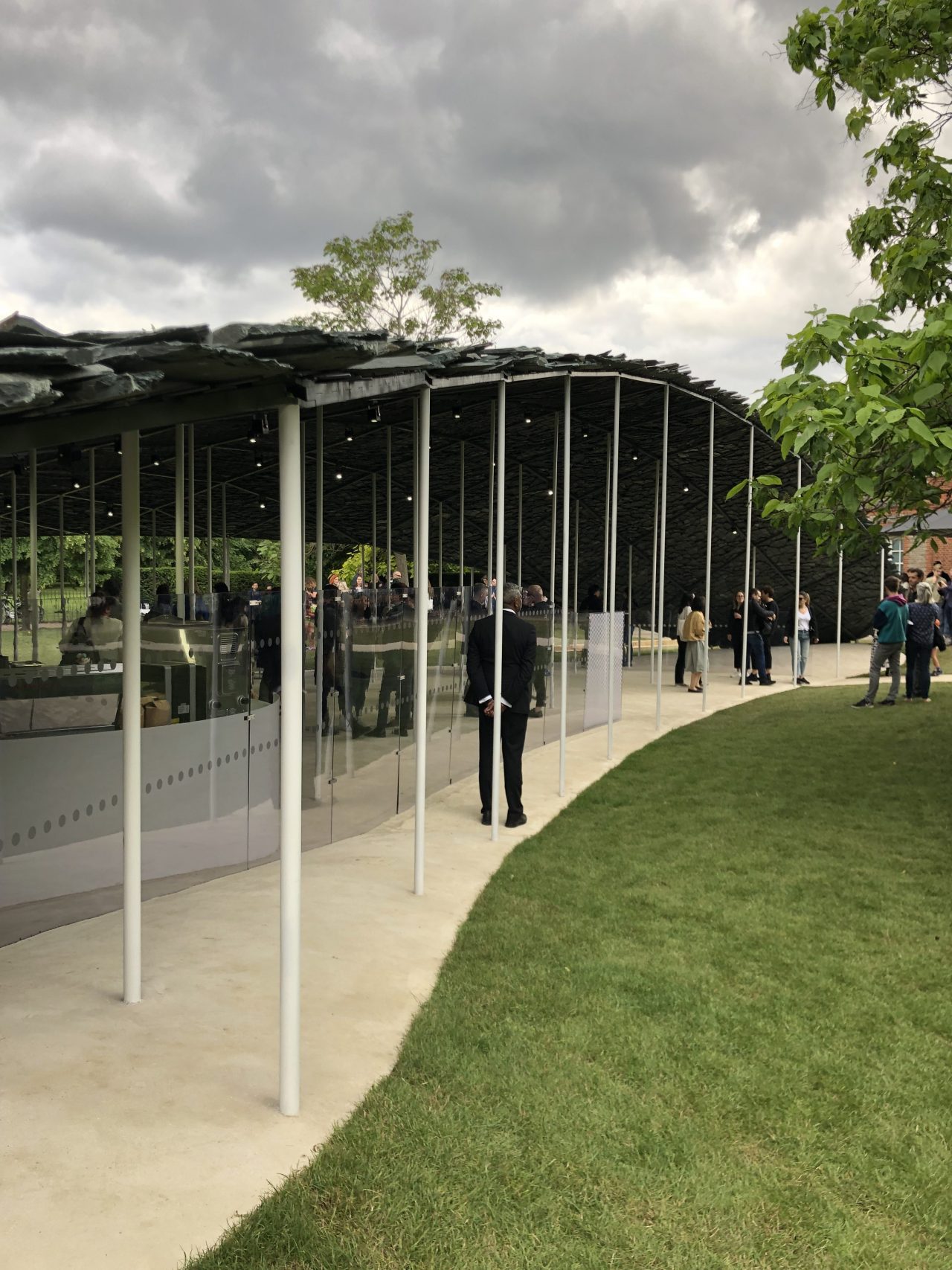 Whilst Ishigami's Serpentine Pavilion's 106 columns have been criticised for their over-use, it is the darkness inside the pavilion which is slightly disappointing. The pavilion's unique location in the middle of Hyde Park – surrounded by the natural landscape of flora and fauna – is not used as an asset but almost completely ignored. Natural light should be a key ingredient to any work, especially when sustainability is the key issue of 2019 onwards, and the pavilion uses artificial lighting inside to brighten up the space. With this in mind, the pavilion acts as a bunker in the middle of one of London's most beautiful public parks. Indeed Ishigami intended the structure to be "a cave-like space, a refuge for contemplation". This seems to be a contradiction to Ishigami's manifesto, but his use and reinterpretation of British materials validates the overall design. The architect states "A stone creates a landscape, and a landscape usually sits outside of a building. I wanted to create the landscape inside the building, as a theory of the landscape that the stone creates outside."
Earlier this year a slight nod of controversy veiled the design's build as Ishigami + Associates were criticised for not paying interns working on the Serpentine project (in the UK it is illegal to not pay interns who have graduated from University, whereas in Japan it is common practise). The Serpentine Gallery insisted upon correct measure and the firm quickly obliged. It proves the importance of such a simple commission by an art gallery can create major change for the architectural industry; first through conversation then action.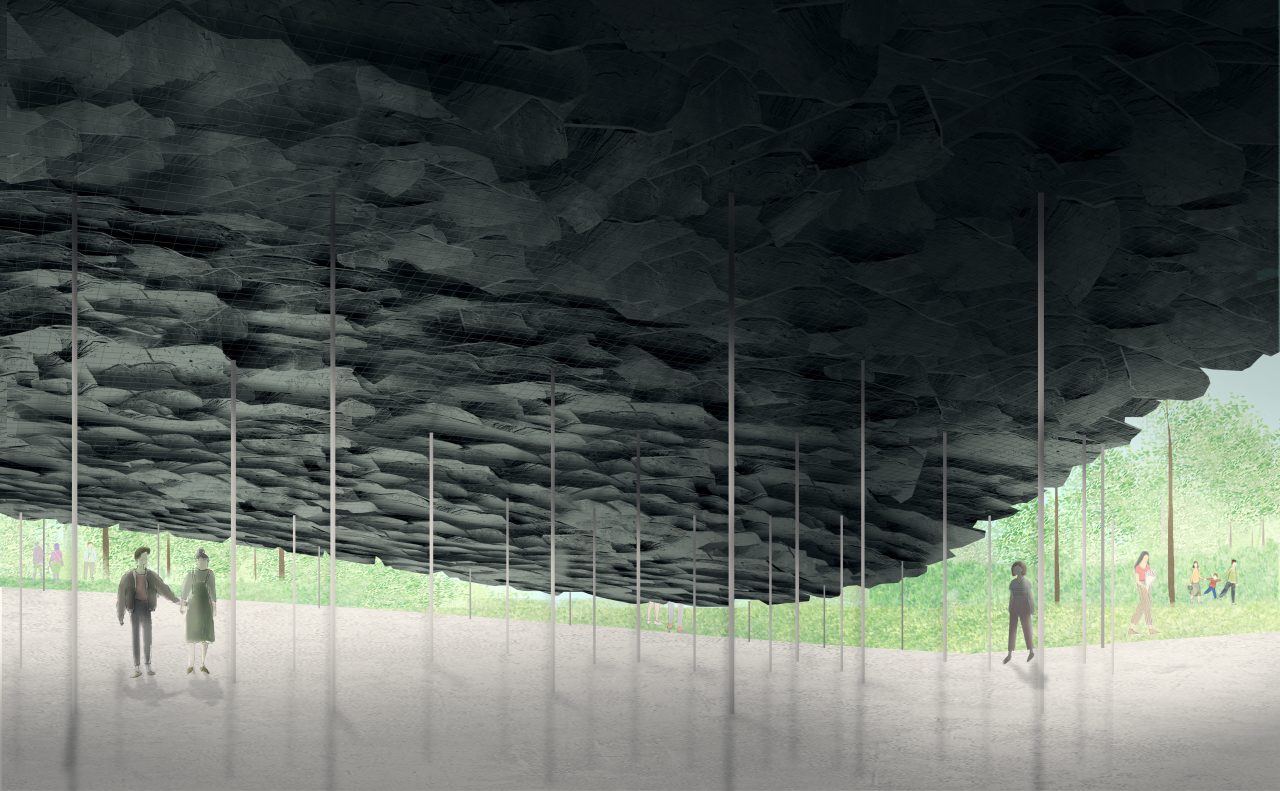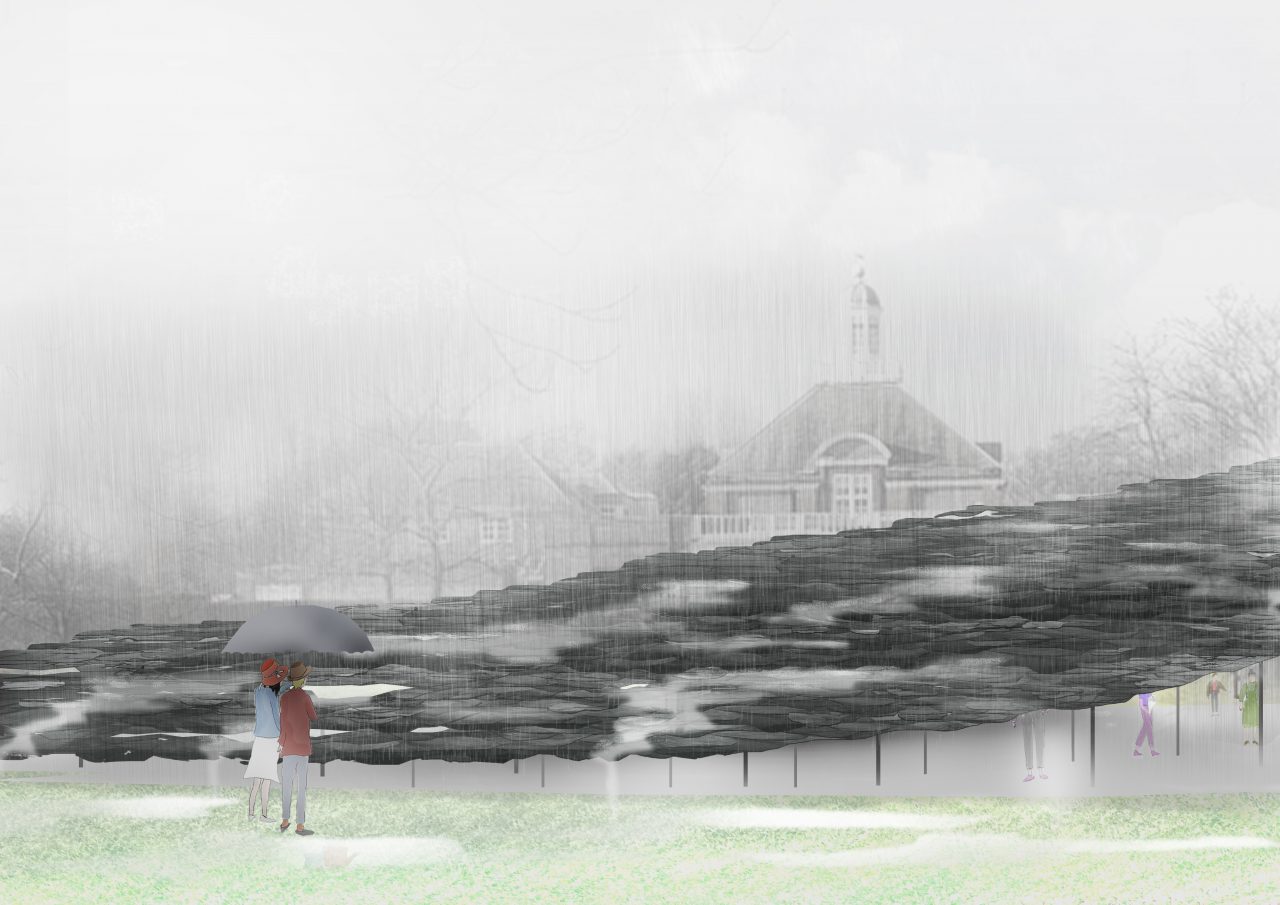 The Serpentine Pavilion brief has remained unchanged since its inception: to design a 300sqm that is used as a meeting place and cafe by day, and a forum for entertainment and learning by night. Realised entirely through sponsorship and a final sale, the Pavilion can later be found anywhere in the world after its tenancy in front of the Serpentine Gallery during Summer. Conceived by former director Julia Peyton Jones and her first Pavilion concept commission for Zaha Hadid in 2000, architects such as Rem Koolhaas and Cecil Belmond Arup in 2006, Frank Gehry in 2008, Herzog & de Meuron and Ai WeiWei in 2012 and Bjarke Ingels Group in 2016 who have taken on the brief and excelled in innovation and creativity. The only requirement is that the architect has not yet completed a structure in England (at the time of invitation), making the Serpentine directors' architect choices even more forward-thinking and pivotal. This concept is the first of its kind, with the idea now replicated in international cities such as Melbourne, Australia.
On July 11th the Serpentine Augmented Architecture program will launch in the Serpentine Pavilion, premiering with NYC-based artist Jakob Kudsk Steensen's work The Deep Listener. Together with Google Arts and Culture, nature and architecture combine with technology to create a new visitor experience. In addition, from July to September, the pavilion will play host to the Serpentine Park Nights supported by clothing retailer COS. Held on select Friday evenings, the events activate the pavilion in different ways: from dance to music and film in addition to art and architecture-themed works. This year, designer Kiko Kostadinov activates the space, along with director Leila Weinraub on a separate evening.
∆
Until October 16
Open daily 10-6pm
#Champ_London