ODE TO OSAKA
Architect Sverre Fehn's Unrealised 'Breathing Pavilion' Reimagined Four Decades Later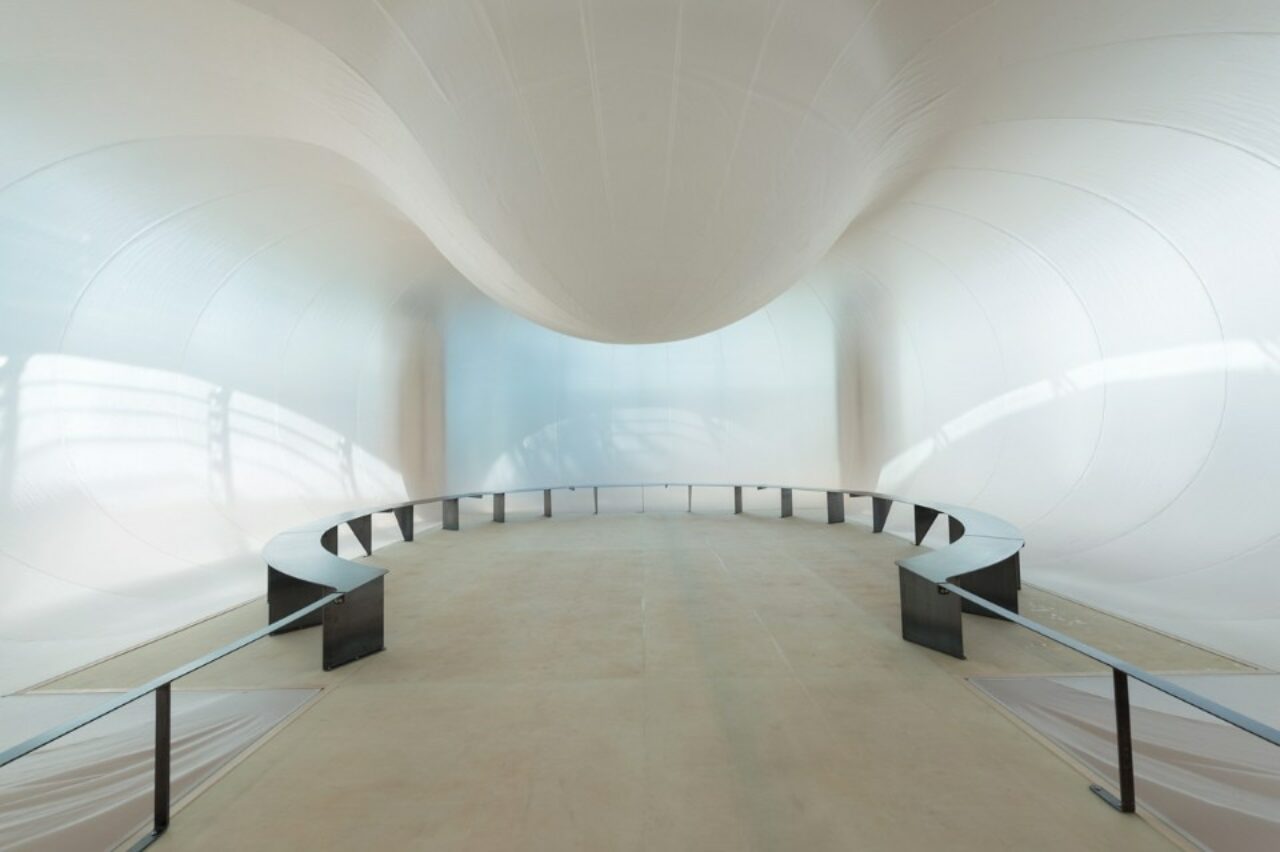 In 1970, Norwegian architect Sverre Fehn submitted a "breathing space" temporary pavilion design for the Scandinavian Pavilion at the 1970 Osaka Expo, with the competition entry only to be left unbuilt and unrealised. Fast forward forty-five years later to 2015, with architects Manthey Kula commissioned by The National Museum's Architecture department in Oslo, and invited to reinterpret and realise Fehn's original concept (of two inflatable forms, in which fresh air stand in contrast to Osaka's heavily pollution) in a new contemporary installation.
As rather an ode in honour of the original concept, Manthey Kula's structure was inspired by Fehn's breathing space intention to reflect a pure organism that would expand and contract, breathing with its visitors. The new installation was comprised of a timber airlock and an inflated, moving textile structure (manufactured by Luft & Laune, who specialise in creation, design and production of sophisticated inflatable objects) and incorporated a new steel bench where visitors could sit and feel the space "breathe".  With no objects on display, the emphasis was on the space itself and a sensuous experience, just as Fehn had intended.
Coincidentally and most suitably, it was held within the museum designed by Fehn himself in 2008 — a brutalist space of Rationalist concrete, wood and glass construction — essentially creating a Sverre Fehn pavilion within a pavilion. Whilst Fehn died in 2009, he remains one of Norway's most prominent post-war architects, noting, "Our future depends on the conditions in which our decidedly unfashionable sky finds itself".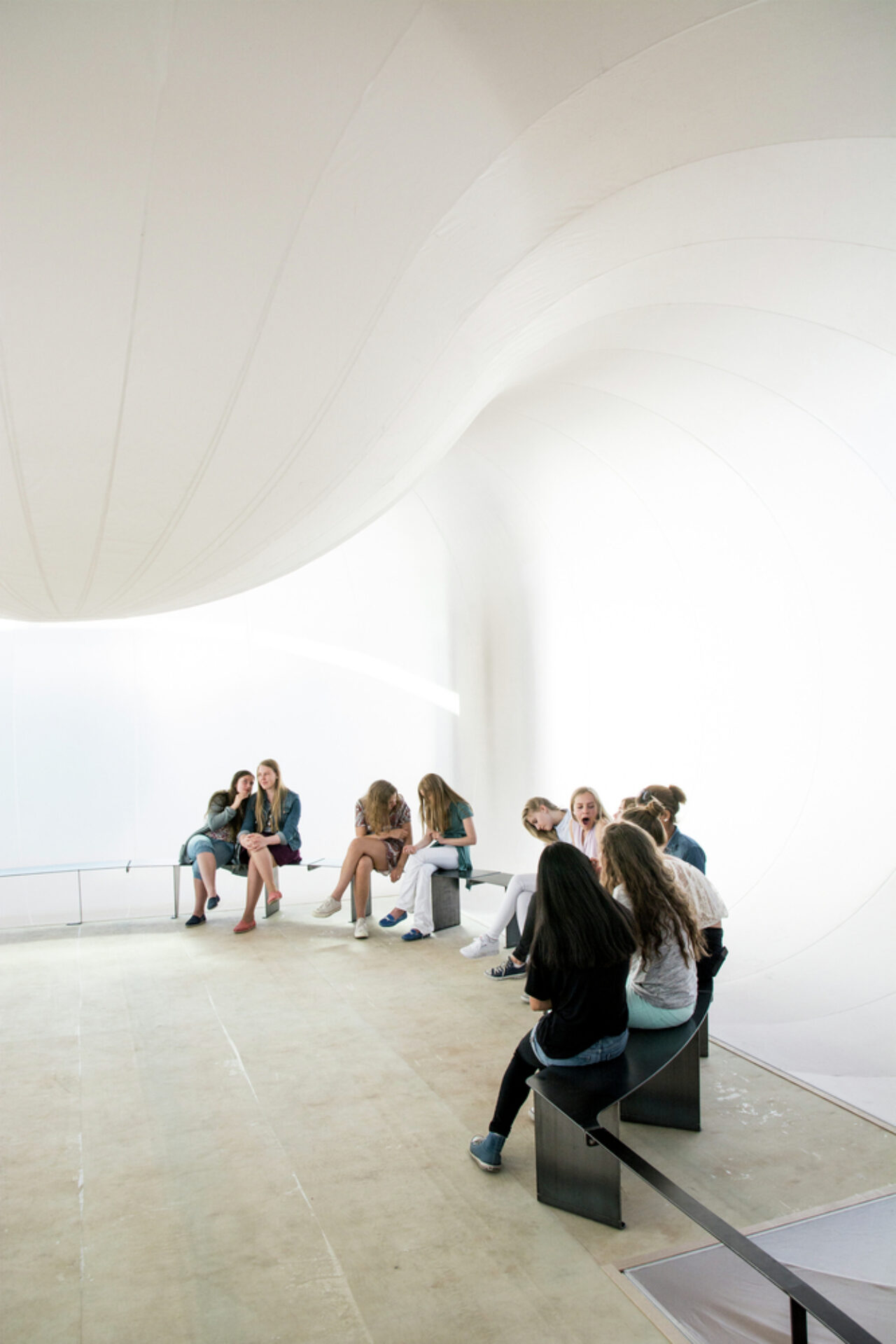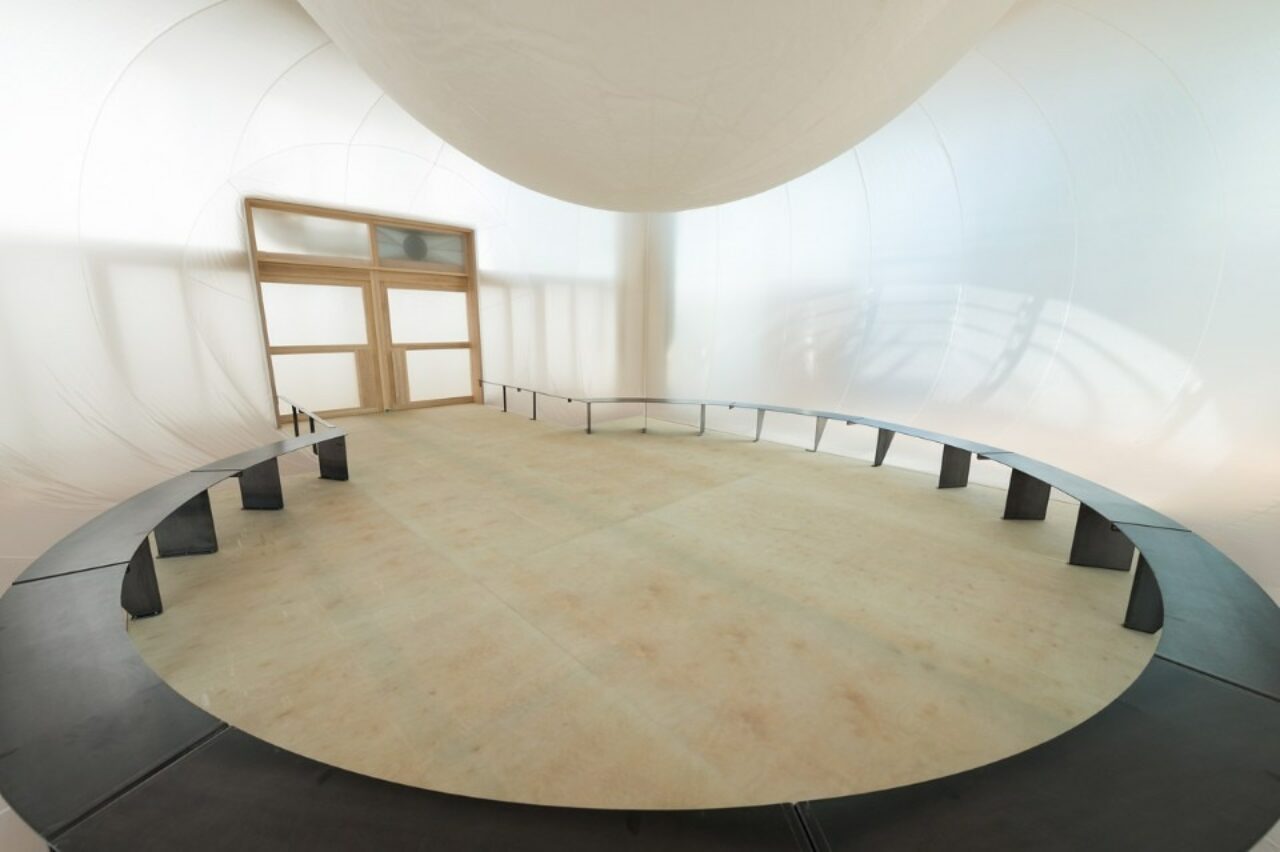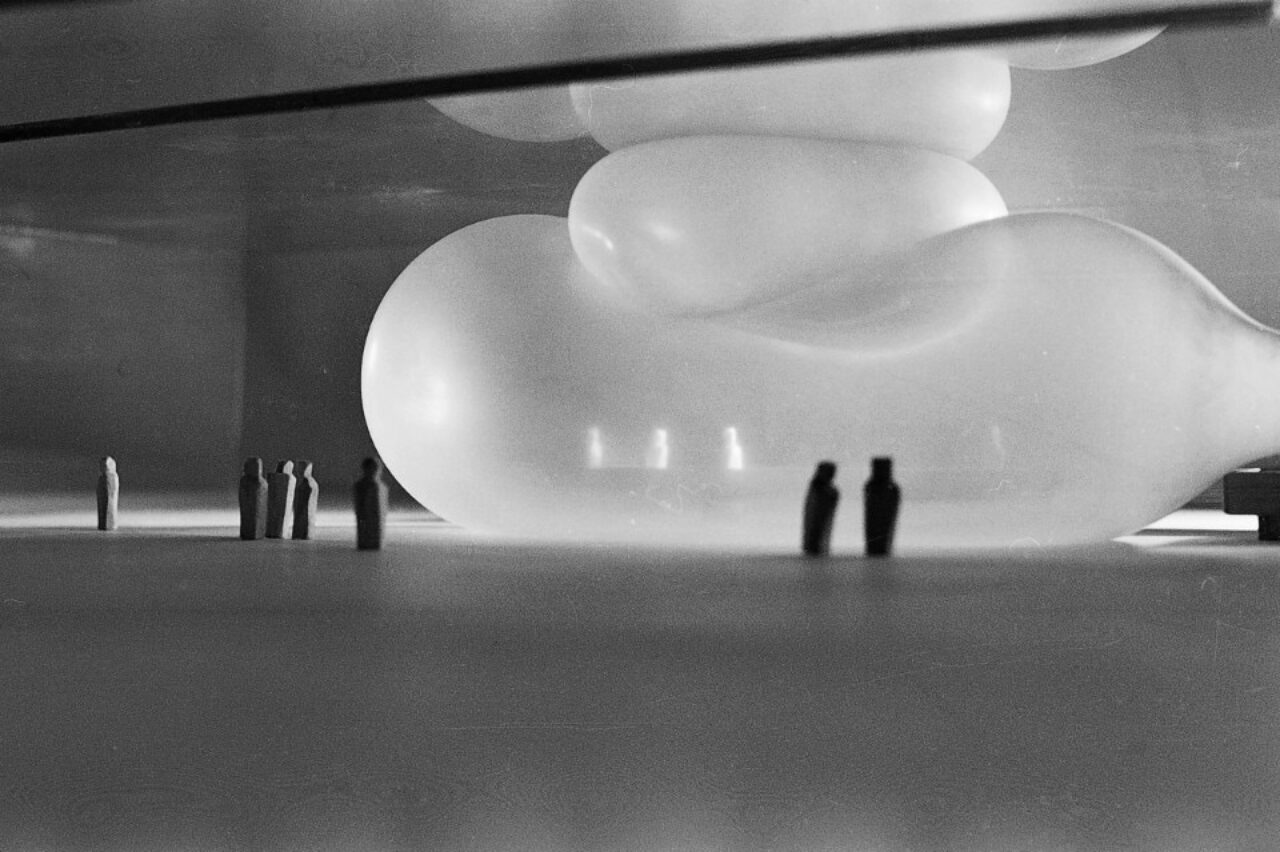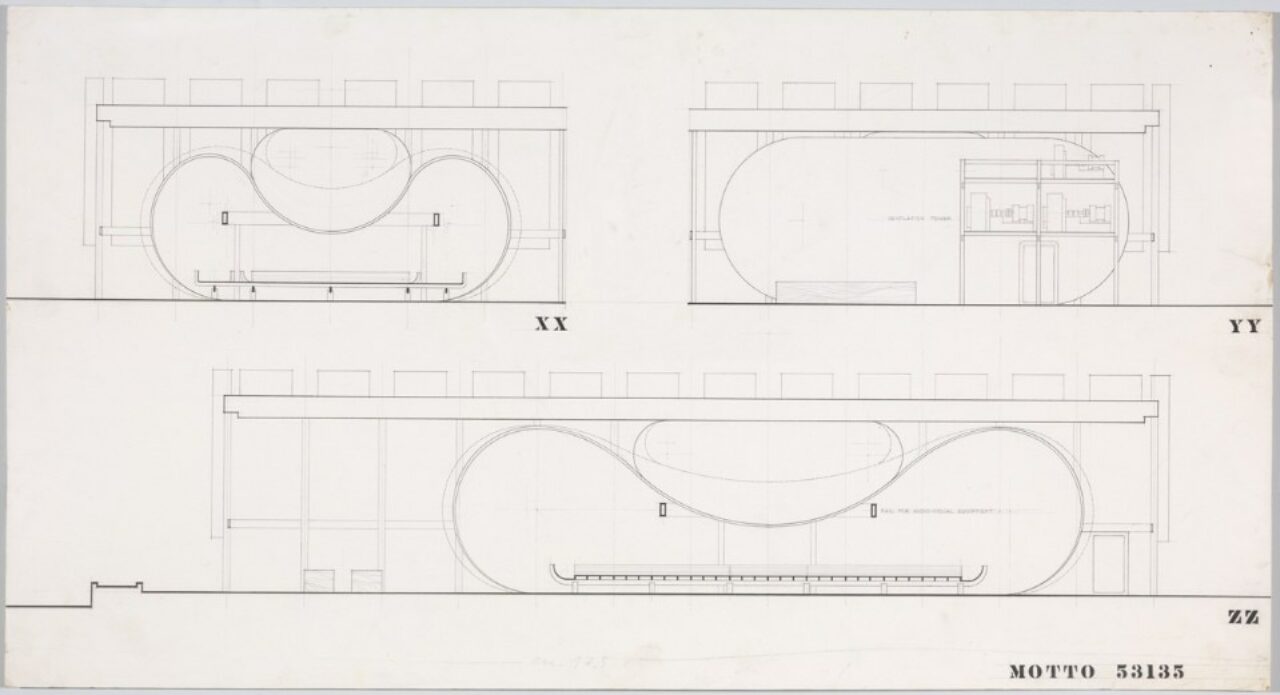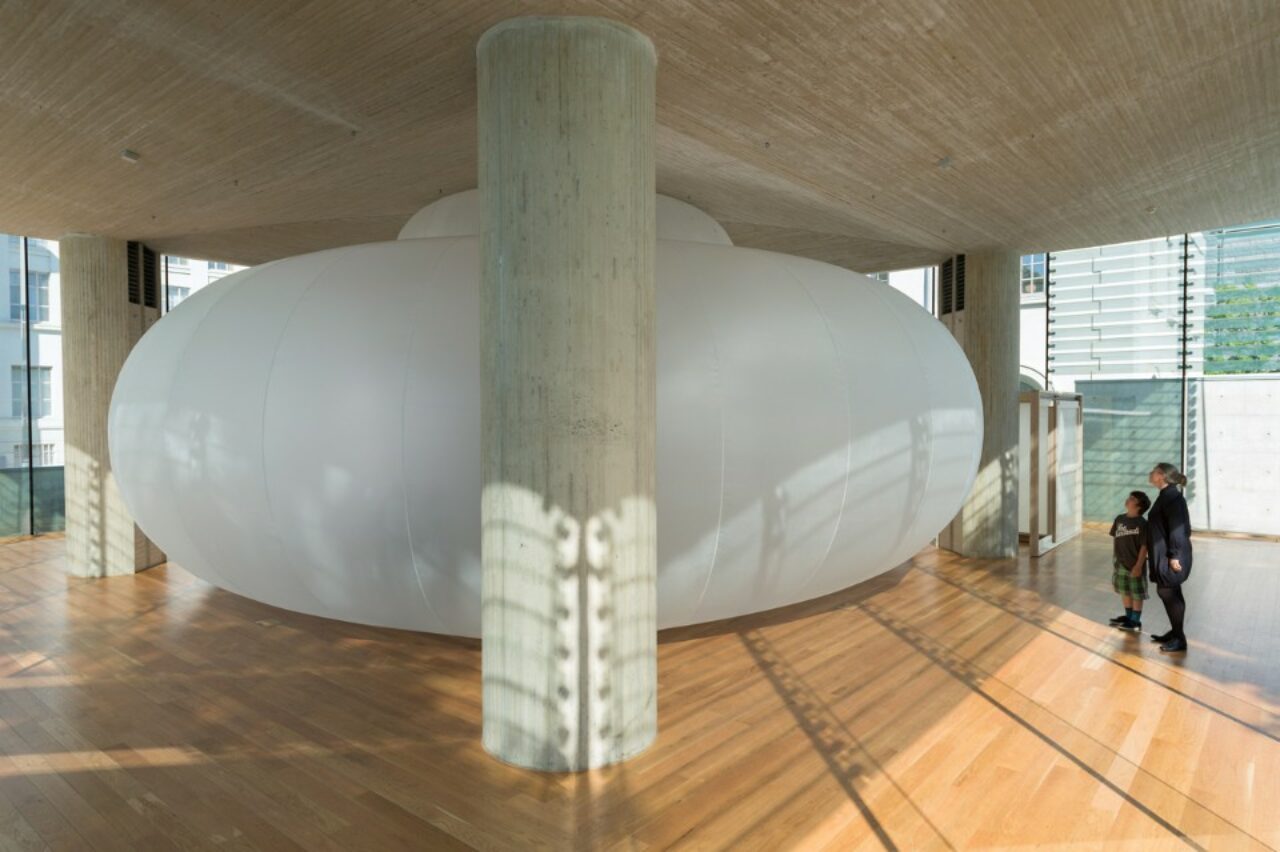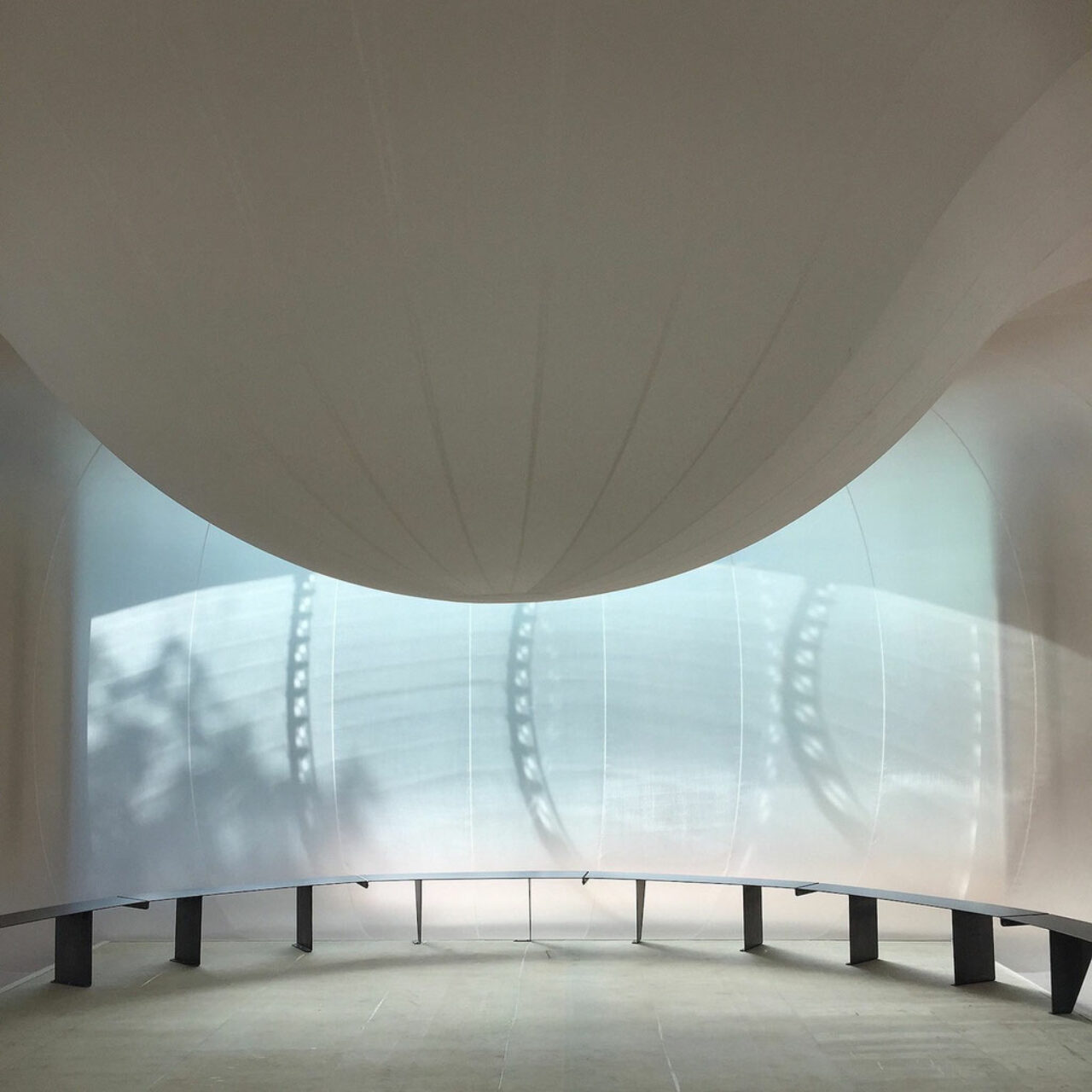 Text: Joanna Kawecki
Images: as credited