IMPOSSIBLE ARCHITECTURE
Another Architectural History: Unbuilt & Unrealised Radical Solutions For The Future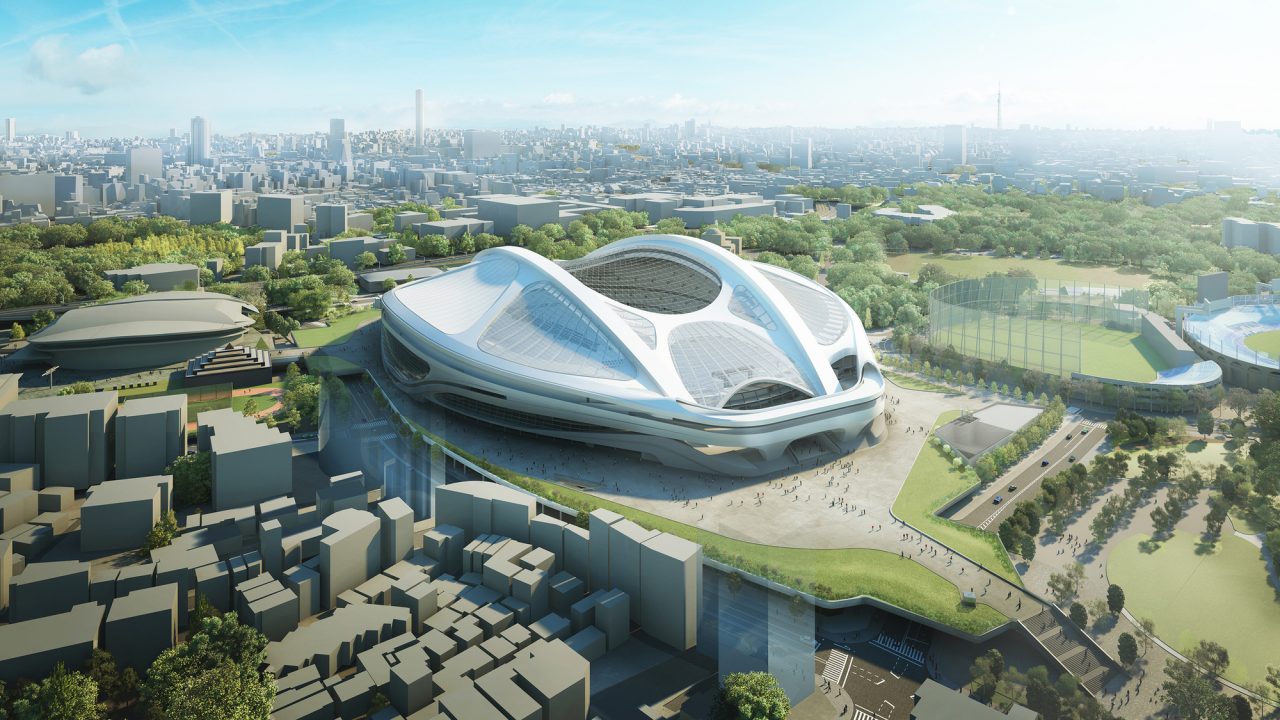 Imagination is key in design, but some of the most pivotal concepts can remain unrealised. These types of concepts are always the most forward-thinking and radical, formed as a direct response to the state of the times and an ideological hope for the future.
The Saitama Museum of Modern Art presents Impossible Architecture, an exhibition detailing the architects, designs and concepts that although remained unbuilt and unrealised, provided an idea greater than its possible execution. "When we look back over the history of architecture, we find so many wonderful schemes that failed to see the light of day, and myriad exciting ideas that were kept safely locked away. Architectural dreams for the future; designs that although technically possible, could not be built due to the social conditions and systems of their times; or proposals more focused on challenging an established system, rather than realising an actual building. All these schemes are the aptly-named unbuilt architecture, and uncompromisingly express the dreams and ideas of their architectural creators."
Presenting works and ideas that span over the course of a century from 1900 until today, from Kisho Kurokawa's Helix City Plan for Tokyo in 1961 to Zaha Hadid's unbuilt 2020 New National Stadium of Japan in Tokyo, a project which in fact inspired Saitama Museum of Modern Art's museum Director Akira Tatehata to create the Impossible Architecture exhibition concept. Tatehata notes, "The impossible cannot exist as a standalone concept, only ever in opposition to the possible."
With over 190 exhibition articles featured including models, sketches, drawings and installations presented in Impossible Architecture, they bring these ideas back to life, offering a new inspiration and solutions to current, modern-day challenges. From Kazimir Malevich's Architekton (a critical tool against the modern idea of skyscraper), to Vladimir Tatlin's Monument to the Third International (featuring a CG by film producer and director Takehiko Nagakura) or Sou Fujimoto's Beton Hala to SuperStudio's The Continuous Monument presenting critiques of urban planning and experimenting towards social change through architecture. OMA's Très Grande Bibliothèque (Very Big Library) proposal is also examined, investigating the 100-metre-tall cube's necessity, nestled on the banks of the Seine. Other participating architects and conceptual works include; Makoto Aida, Tadao Ando, ​​Archigram, ARAKAWA + Madeline GINS, Yakov Chernikhov, Yona Friedman, Sou Fujimoto, Mark Foster Gage, Pierre Jean Giloux, John Hejduk, Hans Hollein, Junya Ishigami, Arata Isozaki, Renshichiro Kawakida, Kiyonori Kikutake, Kisho Kurokawa, Daniel Libeskind, Kunio Maekawa, Ludwig Mies van der Rohe, Takehiko Nagakura, Constant Nieuwenhuys, Taro Okamoto, Cedric Price, Seiichi Shirai, Bruno Taut to name a few. 
Not only a a reflection of ideas that can be in some way applied today, these radical concepts can provide elemental inspiration for others. Impossible Architecture presents a large section of the exhibition of Constant Nieuwenhuys' New Babylon concept explored in the 1950's, aiming to create a vision of a worldwide network of connected cities of the future inhabited by those who liberated from labor, with no need for art due to the ongoing creativity in daily life. It was a concept that provided some serious food for thought to many architects and as OMA's Rem Koolhaas explained, was  "an example of courage."  Now, whilst the concept still exists, it is safely stored away in museums, awaiting interest from future urban designers.
Perhaps these ideas exist best in an exhibition context, where they can provide inspiration and a solution for the future. As Taro Igarashi, Professor at Tohoku University, who oversaw the exhibition content, states; "Unbuilt architectural projects are a fitting subject for a museum exhibition. With built architecture, the real buildings exist somewhere far from the museum, and this generally causes difficulty in creating compelling shows of architecture."