Fondation Beyeler
The Renzo Piano-designed gallery for art dealer Ernst Beyeler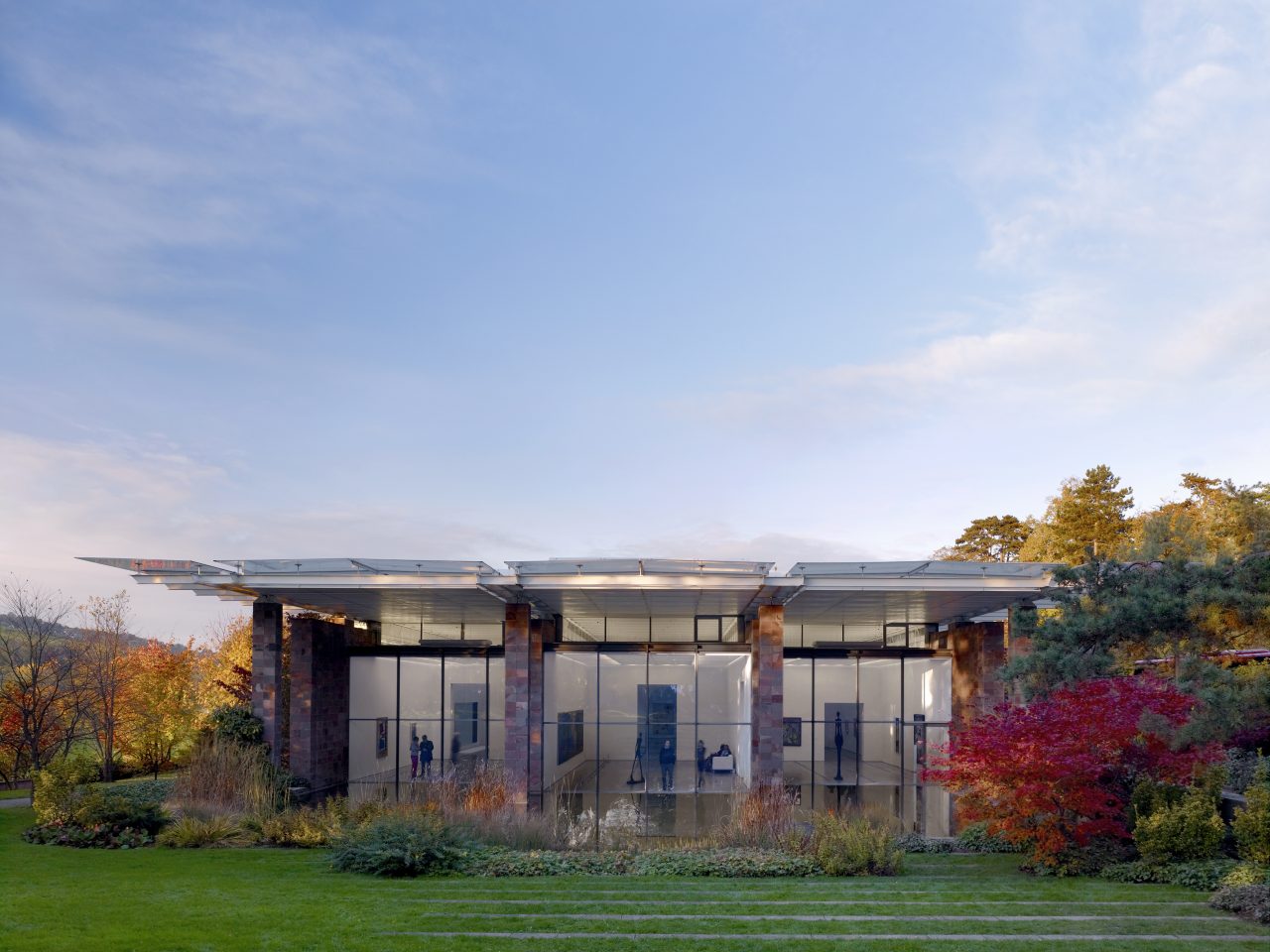 In the small town of Riehen near Basel, amongst the picturesque backdrop of the Swiss landscape, the Fondation Beyeler can be found. The Fondation Beyeler was created in 1982 by art dealer Ernst Beyeler, (whom was described as one of the most successful art dealers of all time) and his business partner and wife Hilda Kunz.
In 1997 they opened their doors to the public, sharing their collection with others to also experience and enjoy the works. With their main passion being art, the main aim of the Fondation was to share it with generations to come.
Commissioning Renzo Piano the Italian Pritzker Prize-winning architect to design the museum, their intentions were for a structure to house their vast private collection of Classical Modernism, Post-Impressionism and contemporary art.
The design of the museum invites natural light in easily, with three walls and roof glass allowing the artworks by Monet, van Gogh and Picasso to be viewed in all their glory. The surrounding garden has also been known to be utilised for outdoor and site-specific installations, with Christo and Jeanne-Claude veiling 178 trees in the surrounding park in 1998.
Ernst Beyeler helped found Art Basel in 1971, the renowned art fair that now holds a sister model in Miami, in addition to many other fairs following its example. Prior to his passing, Beyeler oversaw the election of the new Head of Fondation Beyeler, to be none other than Samuel Kelley – the former Head of Art Basel since 2000.
The museum continues to acquire new works, such as pieces by Louise Bourgeois and Wolfgang Tillmans, and present exhibitions and retrospectives continue to ensure the visitors' pilgrimage to the quiet city of Riehen.
FONDATION BEYELER
Baselstrasse 101
CH-4125 Riehen/Bâle