FABRICA
Explore the Tadao Ando-designed Pivotal Research and Communications Centre in North Italy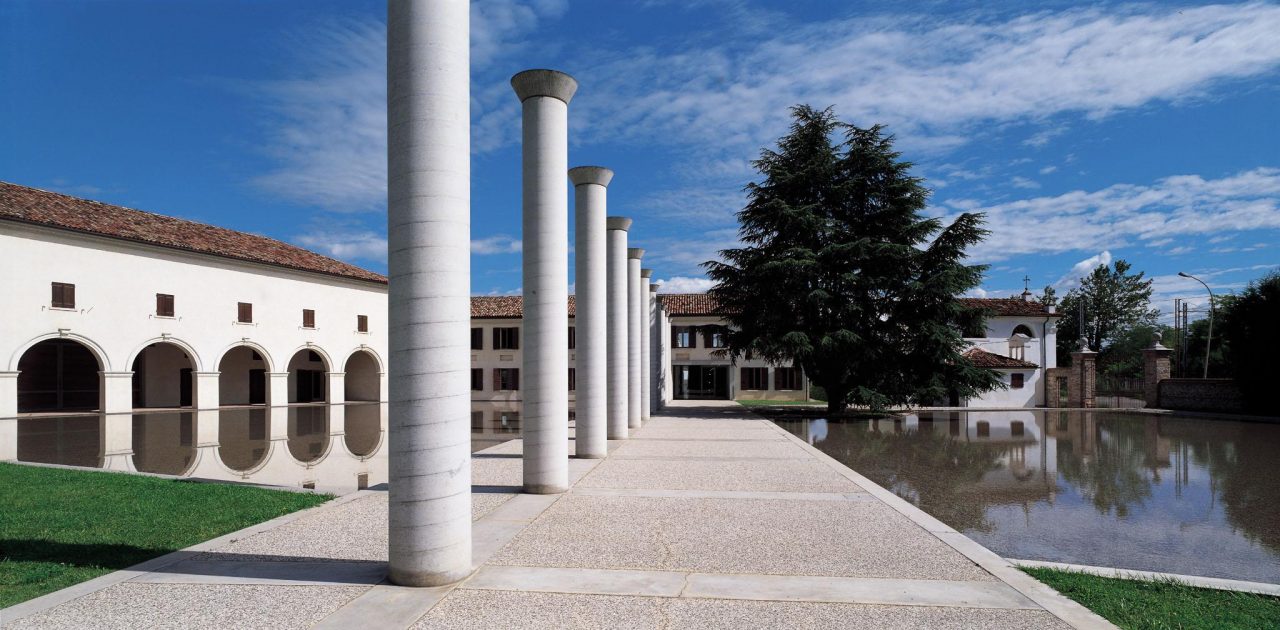 Unassumingly set in the small town of Treviso, a hub of creativity designed by renowned Japanese architect Tadao Ando lies quietly in the north of Italy. Initiated, owned and run by Benetton group, Fabrica is in a world of its own.
A communication research and education centre first and foremost, Fabrica is however only insular due to its location. It's work and output looks to, and impacts, others all around the world. The title – Fabrica – simply means 'factory' in Italian, emphasising the centre as a 'factory of ideas' and a melting pot between various disciplines relating and reacting to modern society. The thinking is left to Fabrica students, as there is no curriculum, just guidance. Ideas are intended to be in constant flux with design projects constantly evolving, and that's exactly how Benetton Group founders Luciano Benetton and Oliviero Toscani always intended it to be. 
THE RESEARCH AND COMMUNICATION CENTRE
A centre for creativity, Fabrica invites inspired individuals from all over the world to its premises, this year offering 5 scholarships to creatives under 25 years of age. Open to all ages, Fabrica aims to create a tribe of "social catalysts" who will continue with what they practise in Fabrica to impact the outside world. Since Fabrica's beginnings in 1994, their philosophy has always been to celebrate and nourish creativity, giving it the freedom it needs to flourish. With a learn-by-doing approach, free-thinkers thrive in the open environment. Design, journalism, photography and graphics intertwine with video, fashion, music and performance, with a focus on the contemporary. With digital communications becoming ever-relevant within the 21st century, the multiple possibilities are explored with constant experimentation encouraged. Each month, a rich program of events is curated with international designers in visual communications frequenting the centre to give talks and workshops. Leaders in the industry such as Erik Kessels of Kessels Kramer in Amsterdam and renowned Italian designer and architect Patricia Urquiola. Fabrica has been designed for people from all ages to meet, whom can choose the kind of experience they want there. From attending just one workshop, to staying for one month or a year, students of all sorts have the opportunity to customise their experience. A learning hub which is constantly moving, Fabrica is indeed an individual education model hard to replicate anywhere else in the world. 
This can indeed be contributed to the vision of its founders Luciano Benetton and Oliviero Toscani, whom together with architect Tadao Ando, realised a place which has enabled the space, time and freedom for creativity to grow. Toscani, an influential Italian photographer, led and designed the now-iconic Benetton advertising campaigns from 1982-2000. Provocative in a progressive way, Toscani's attitude and aesthetic has found equal amounts of celebration and controversy but remain positively unforgettable. His imprint highlighting multiculturalism and empathy amongst all living beings has been embedded into the minds and memory of millions, as the best designs intend to, and actively do. Key artworks are found around the entire the Fabrica premises. These reflect the eyes-open approach, bringing the outside world into the building. Works such as 'The Internet Warriors' photo series by Kyrre Lien documenting individuals who relegate and express their anger on others online, and the sculpture 'Kismet' by Iranian artist Bita Fayyazi depicting new-born baby's bodies floating in air. The word 'Kismet' translates to 'fate' in Persian and was first show at the 51st International Biennale of Venice, the work was acquired and then donated to Fabrica by Luciano Benetton where it remains permanently.
COLORS MAGAZINE
Toscani also famously founded the pivotal COLORS magazine, "a magazine about the rest of the world", together with American graphic designer Tibor Kalman. Reflecting society and contempory culture and communicating urgent topics within society, COLORS was founded in New York in 1991. Eventually moving to Rome and then Paris, COLORS found its home in Fabrica in 1997 where it continues to reside. A quarterly magazine, COLORS has been published in over 15 languages over the course of its production. The COLORS philosophy has remained to promote that diversity is a good thing, celebrating diversity between all. It's an ever-relevant manifesto which has seen COLORS continue key story-telling throughout its three decades of publishing.
THE LIBRARY
Well-known for its striking spiral design which descends from the second floor to the lower ground floor, Fabrica's library replicates the framework of a place of worship, which indeed it may be to communications students. Here in the library over 8,000 volumes on art and design are held, presenting the best of photography, and graphic and industrial design books. A selection of ground-breaking music and revolutionary films are also found in the collection, equally as important for any practising creative. The library also holds over 52 international magazine titles, forever key documents of contemporary culture. Here too, the complete collection of COLORS magazine of issues 1-90, can be found.
THE ARCHITECTURE
The first building in Europe by Japanese architect Tadao Ando, the commission shows the extreme foresight of Benetton group owner Luciano Benetton. His trust and confidence in the architect has benefitted Fabrica hugely, with the striking building design not only an inspiration for students residing there but architects worldwide. Centred on a 17th-century villa, Ando restored the existing building and added key structures of his own architecture to seamlessly intertwine. Combining the past with the present, Ando's design brings the expansion of the Fabrica premises together, connecting the Villa with the new building intending to naturally bring people together with its layout. A key example of this is the core of the Fabrica premises, where a 'Greek square' or piazza is open to outdoor lectures and seminars. Highlighting the surrounding natural elements such as light and air, Ando's striking design successfully re-frames the environment with his signature concrete forms to inspire new perspectives.
∆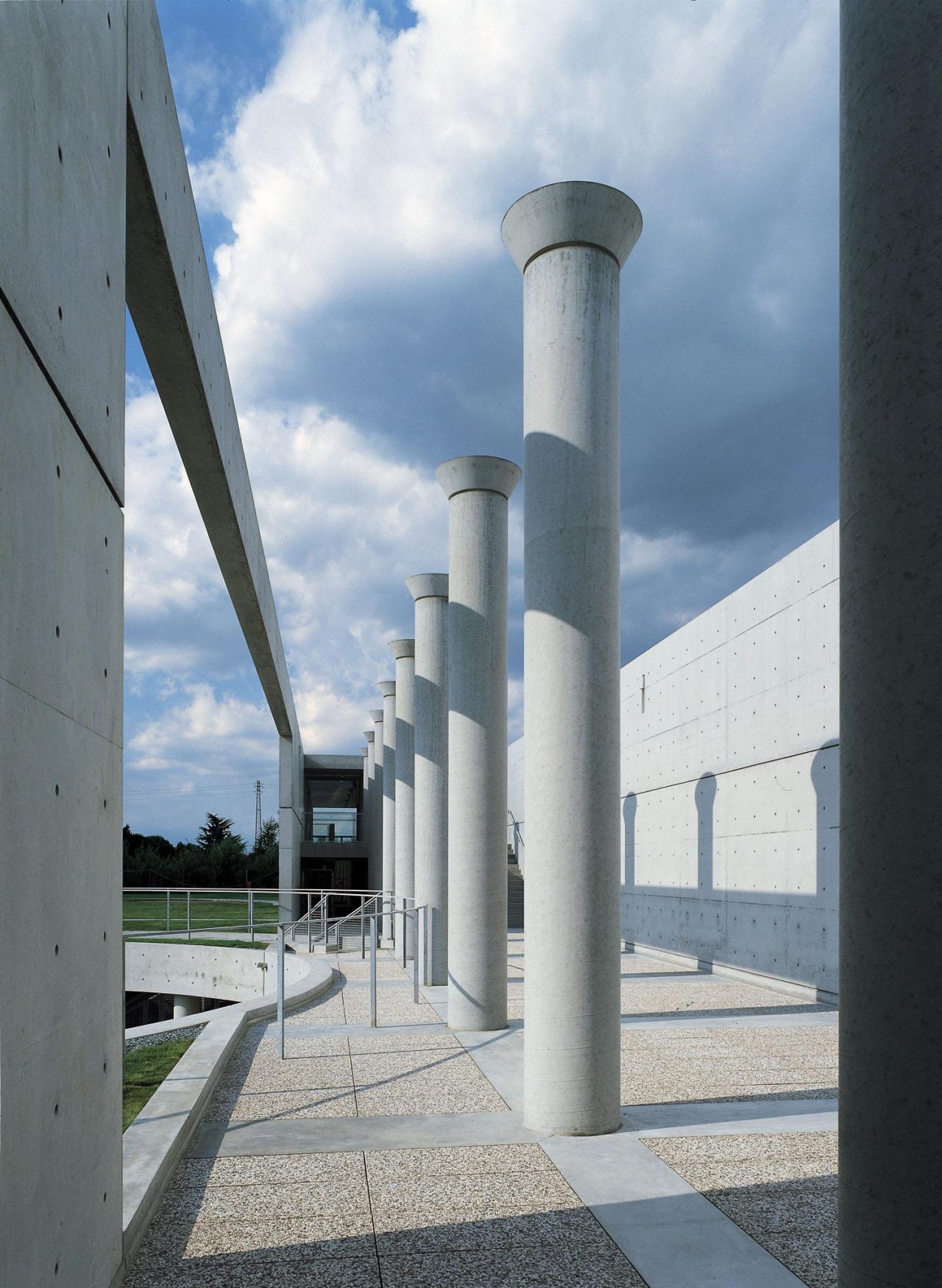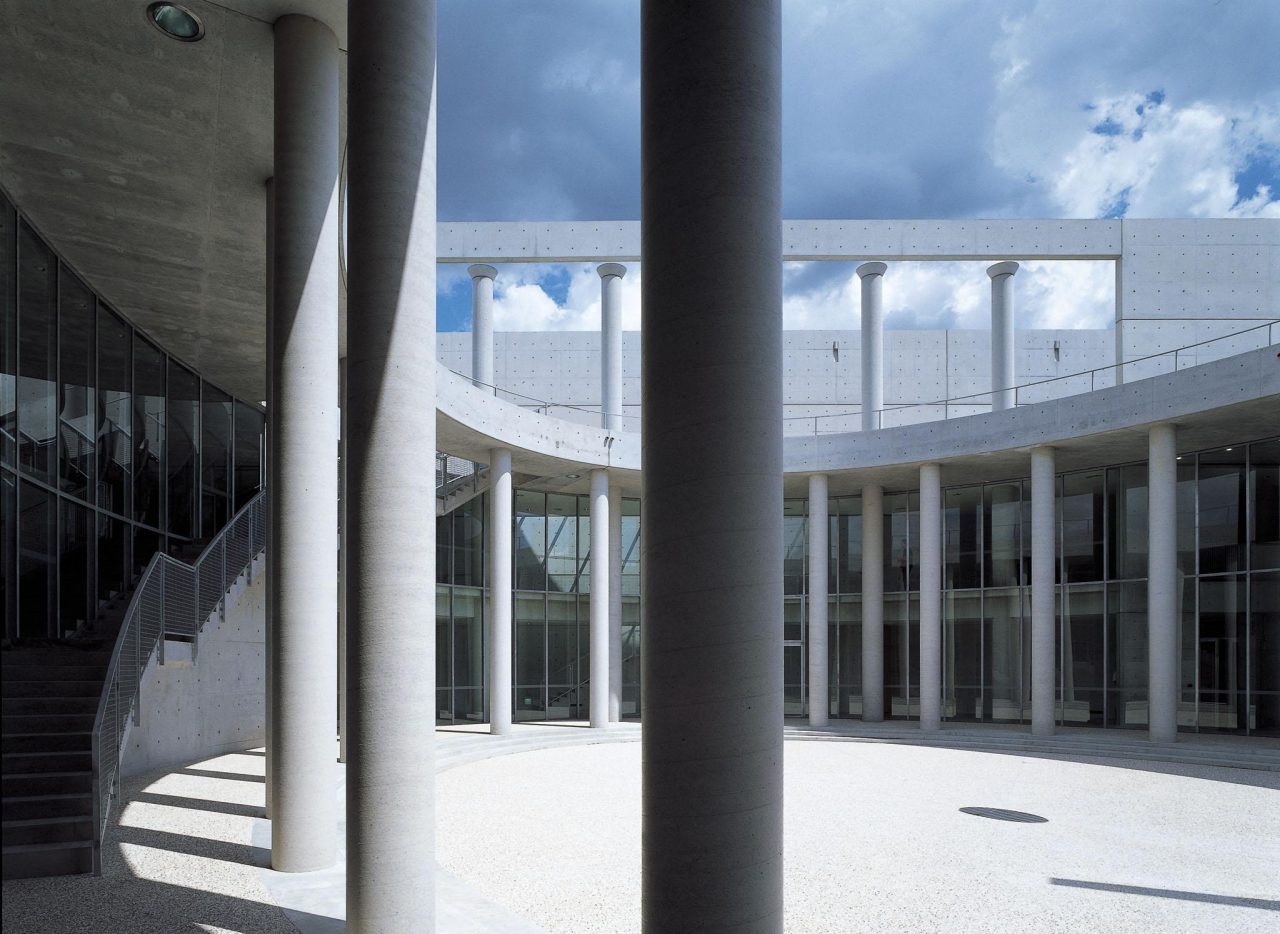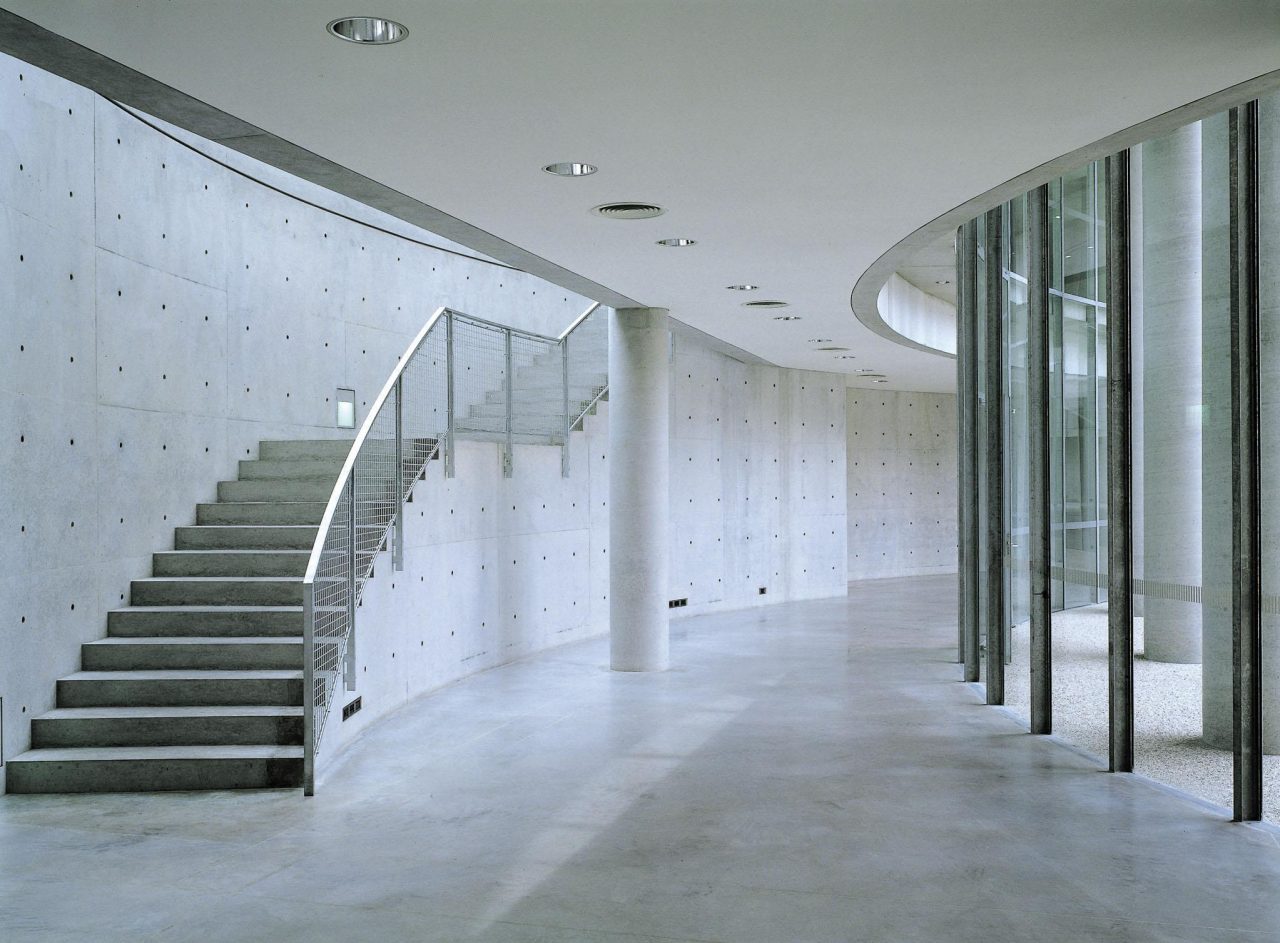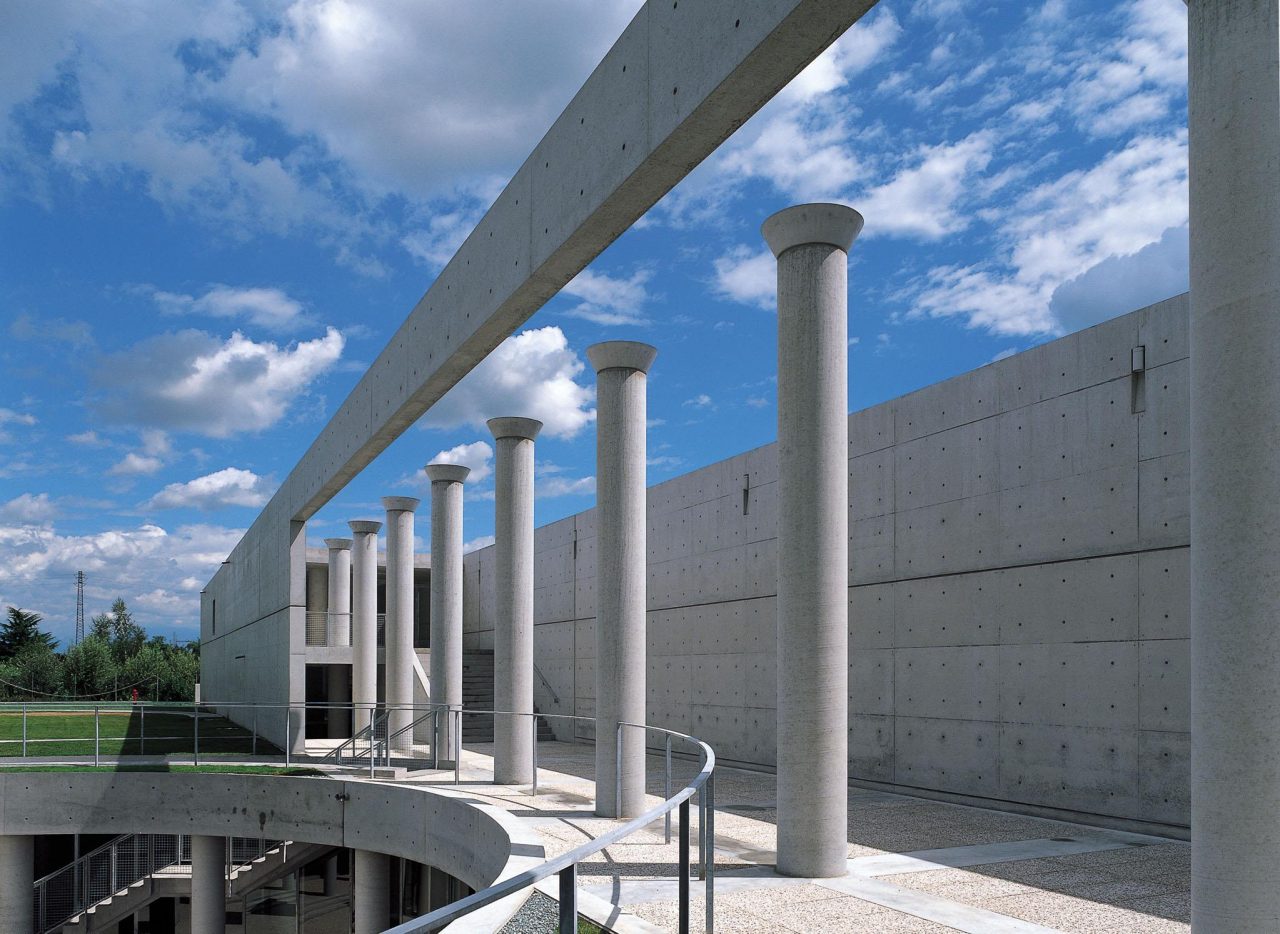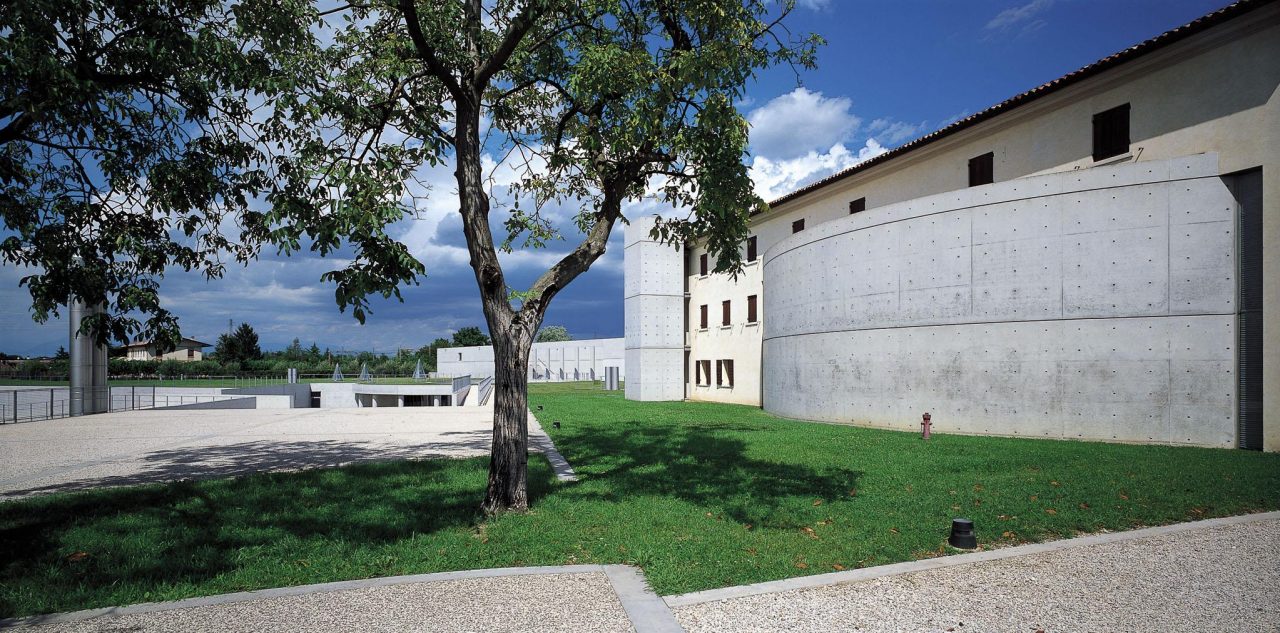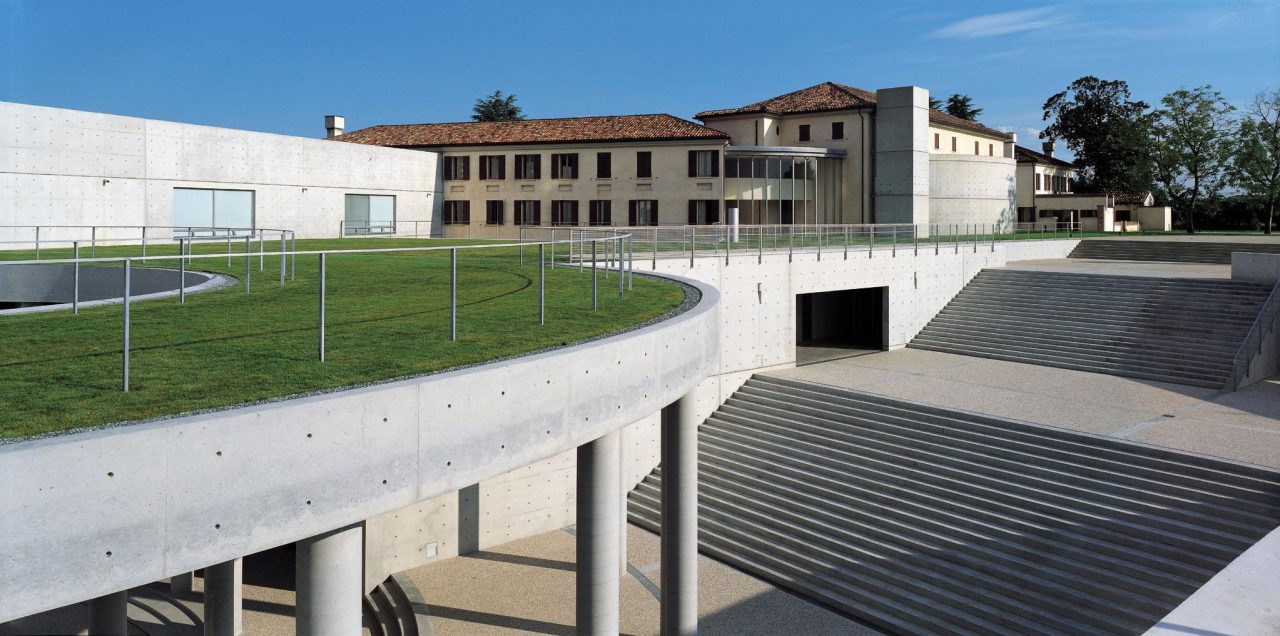 VIA POSTIOMA 54/F
I-31020 CATENA DI VILLORBA, TREVISO, ITALY
Fabrica is located in Catena di Villorba, 12 kilometers from Treviso and about 30 minutes from Venice.
#Champ_Treviso