2017 Bi-City Biennale of Urbanism & Architecture
Not An Exhibition; But An Action (For The Future) - We Visit The Rapidly Growing City of Shenzhen In Mainland China For The Pivotal Event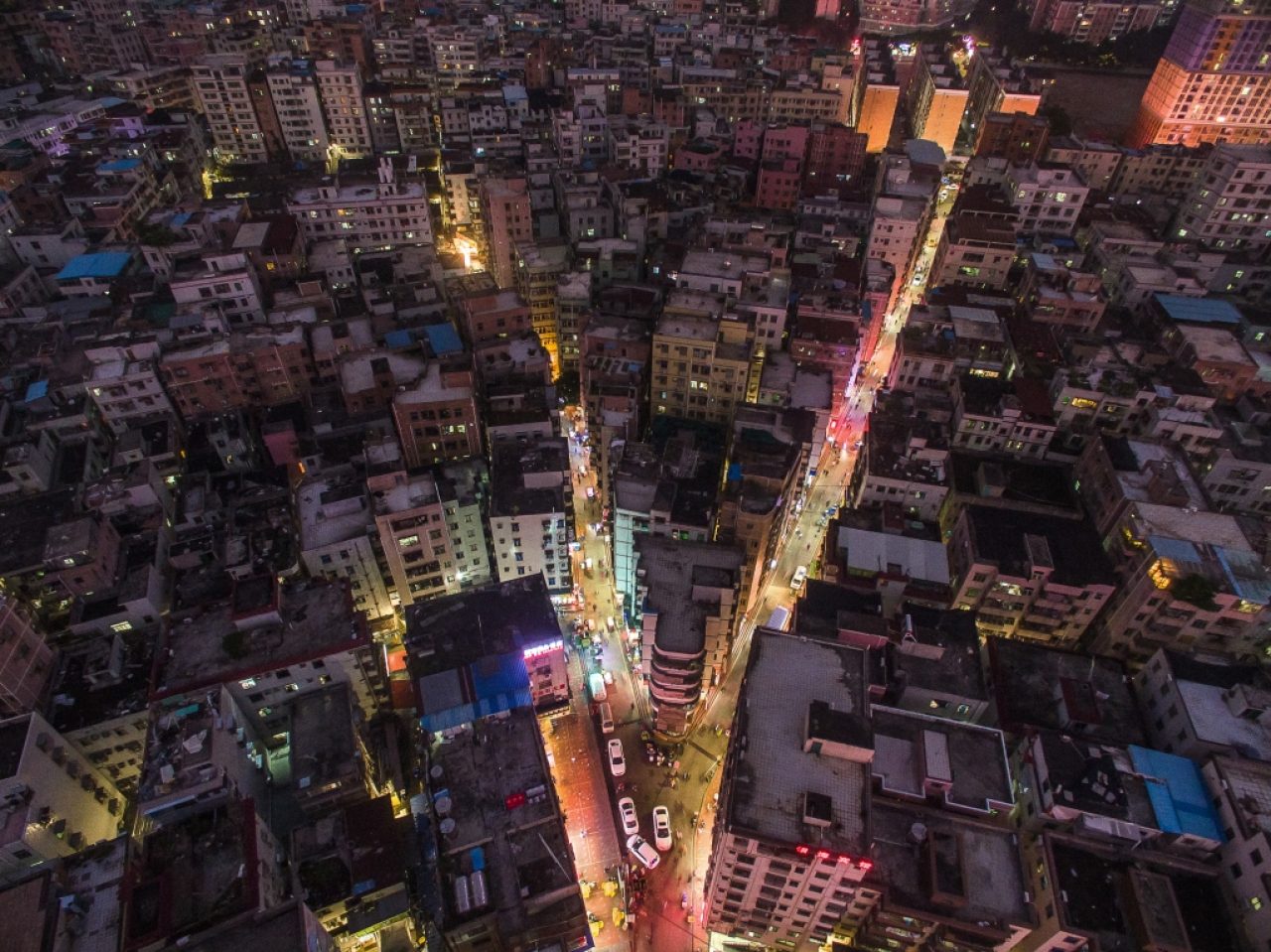 As the worlds only Biennale dedicated to Urbanism and Architecture, the Bi-City Biennale of Architecture and Urbanism in Shenzhen and Hong Kong continues to raise key issues of urbanisation in China's fast-growing economy and the importance of local villages, whilst reinventing the city's former identity.
Following this years theme as "Cities Grow In Difference", the Bi-City Biennale of Architecture and Urbanism (UABB) showcases events, workshops, site-specific installations, exhibitions, talks and performances, led by three curators Meng Yan and Liu Xiaodu of URBANUS Architects, and Hou Hanru, the Artistic Director of Rome's MAXXI Museum. The 3 Chief Curators each bring with them their global experience and international perspective to the localised event, curating a thought-provoking series of events focussed on China's urban development while balancing it's rich history and tradition to open up the much-needed dialogue and conversation on urbanisation.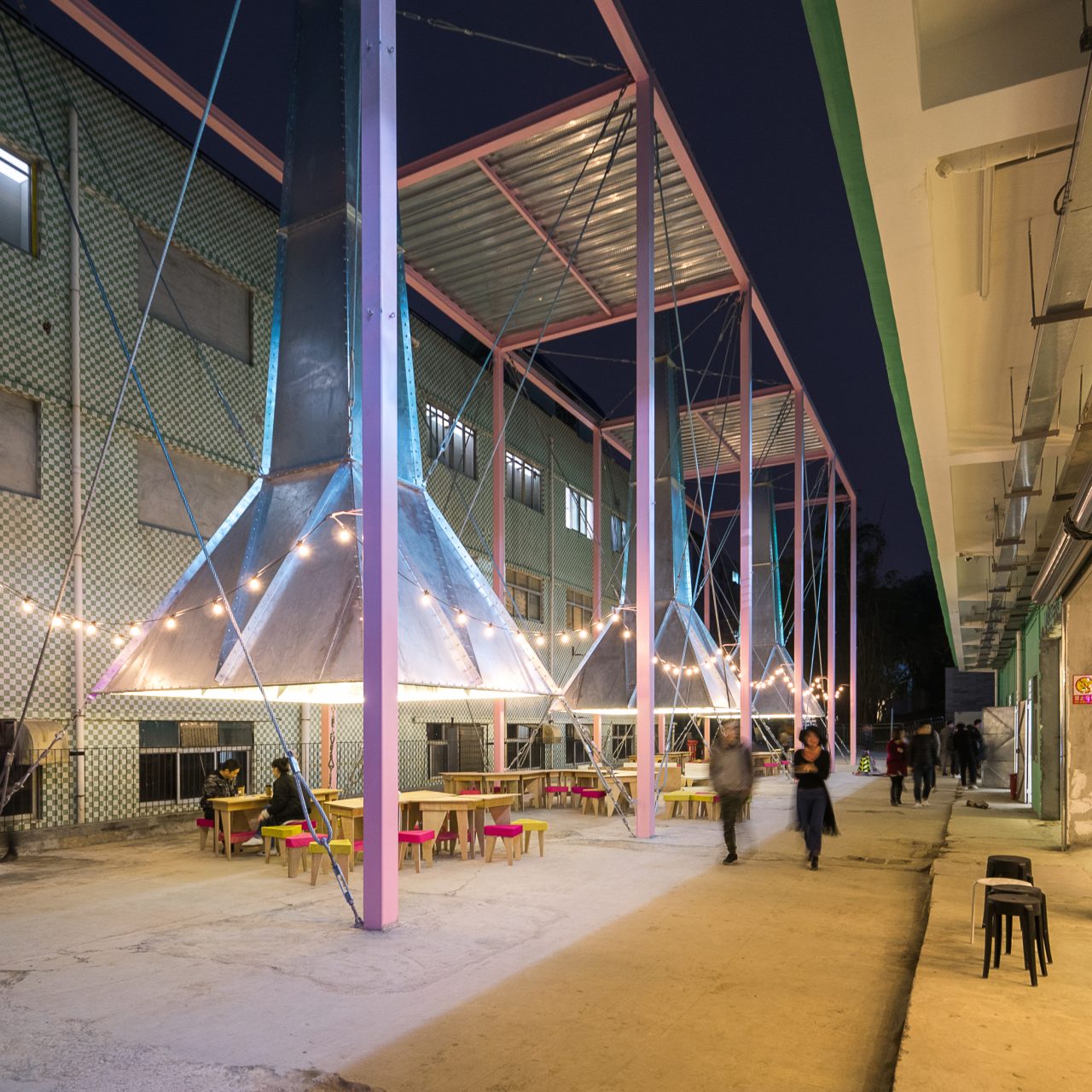 Founded in 2005, the Biennale is now in it's 7th year and held across two of China's leading cities Shenzhen and Hong Kong, both known for their rapidly growing economies and dramatically changing landscapes. The Biennale's main venue this year presents the Nantou Ancient Old Town in Shenzhen's Nanshan District (their largest site to date), an urban village and protected heritage site that embodies the past and present, East and West. Considered as more of an intervention, the Biennale aims to regenerate the area.
The first 3 Biennales in Shenzhen had previously successfully regenerated factory buildings that remained idle and introduced a new life for each area. As explained by 2017 UABB Curator Hou Hanru, "The focus is to regenerate not lead to gentrification. Main thing is they want to facilitate the communication." Further adding, "It is not an exhibition; but an action (for the future)".
With Nantou Old Town's historic and prime location close to the 'Special Economic Zone' Pearl River Delta and growing locales such as Shekou, where the new Design Society and V&A Gallery are found, makes it a pivotal location to host this years Biennale focussed on the future of Shenzhen. Due to it's recent emergence from a population of 30,000 in 1980 to nearly 20 million today, Shenzhen is commonly known as a former fishing village, rather than it's more earlier history as a prominent city. In recent decades, it grew as a migrant city with many establishing homes and "urban villages", now of which many are vanishing to make way for new, commercialised buildings.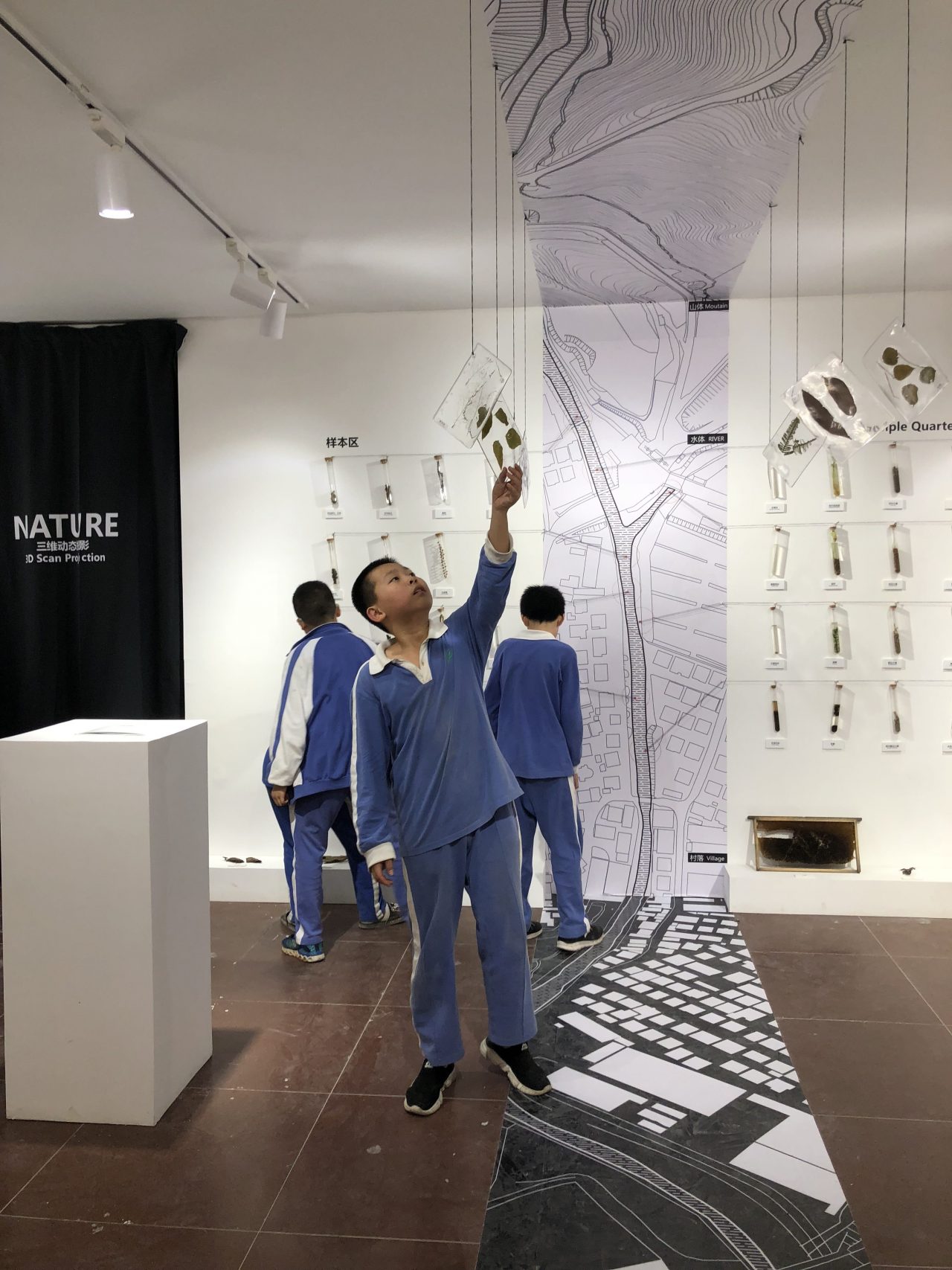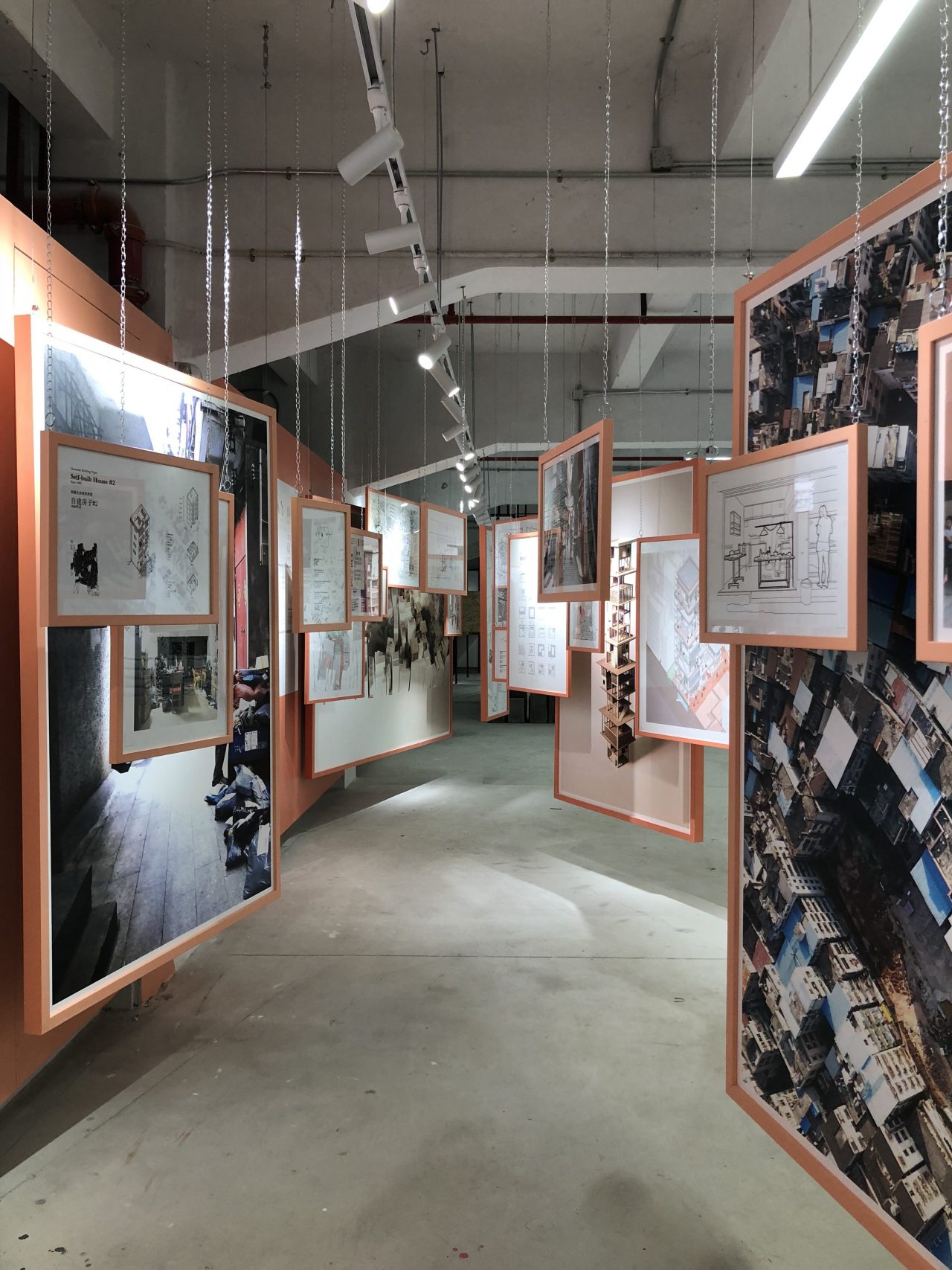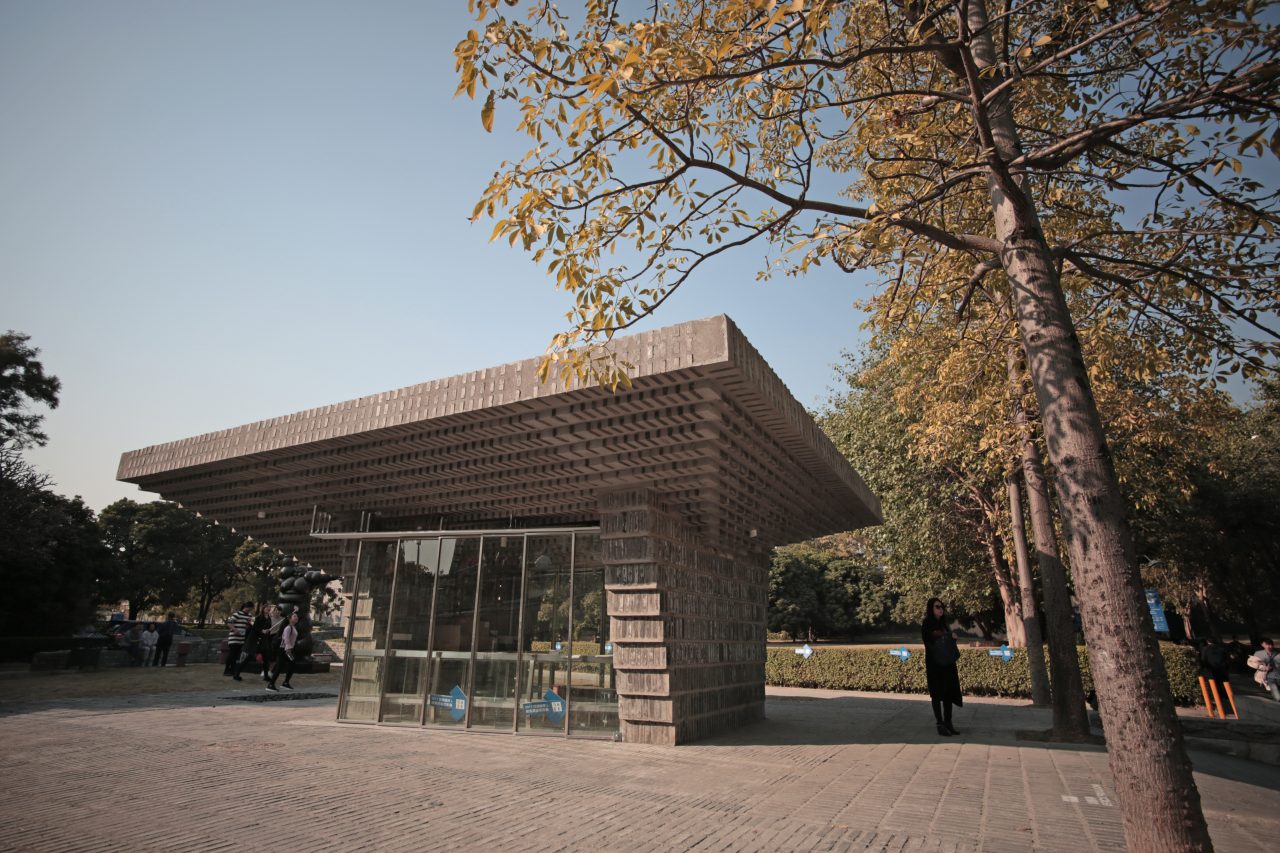 At the Nantou Old Town entrance gate, Chinese architect Yung Ho Chang (and UABB 2013 curator) designed the Biennale's Information Desk, a concrete, cantilevered monolithic structure welcomes visitors, a contemporary juxtaposition next to Nantou's traditional temple found adjacent. In Nantou's abandonned factory buildings, the space was recreated to hold exhibitions and installations, animations and documentaries, including explorative student works. Dutch architects MVRDV and Iranian-American architect Nader Tehrani partnered with The Why Factory to create the installation 'WEGO', a 7-metre high half-exposed apartment reimagining dense city living and housing desires. Japanese architects Atelier Bow Wow created an installation 'The Fire Foodies Club' comprised of three large scale chimneys suspended from a coloured steel frame as a communal dining space, next to Beijing designer Guang Yu's vibrant installation created by Hong Kong floral board master Choi Wing Kei.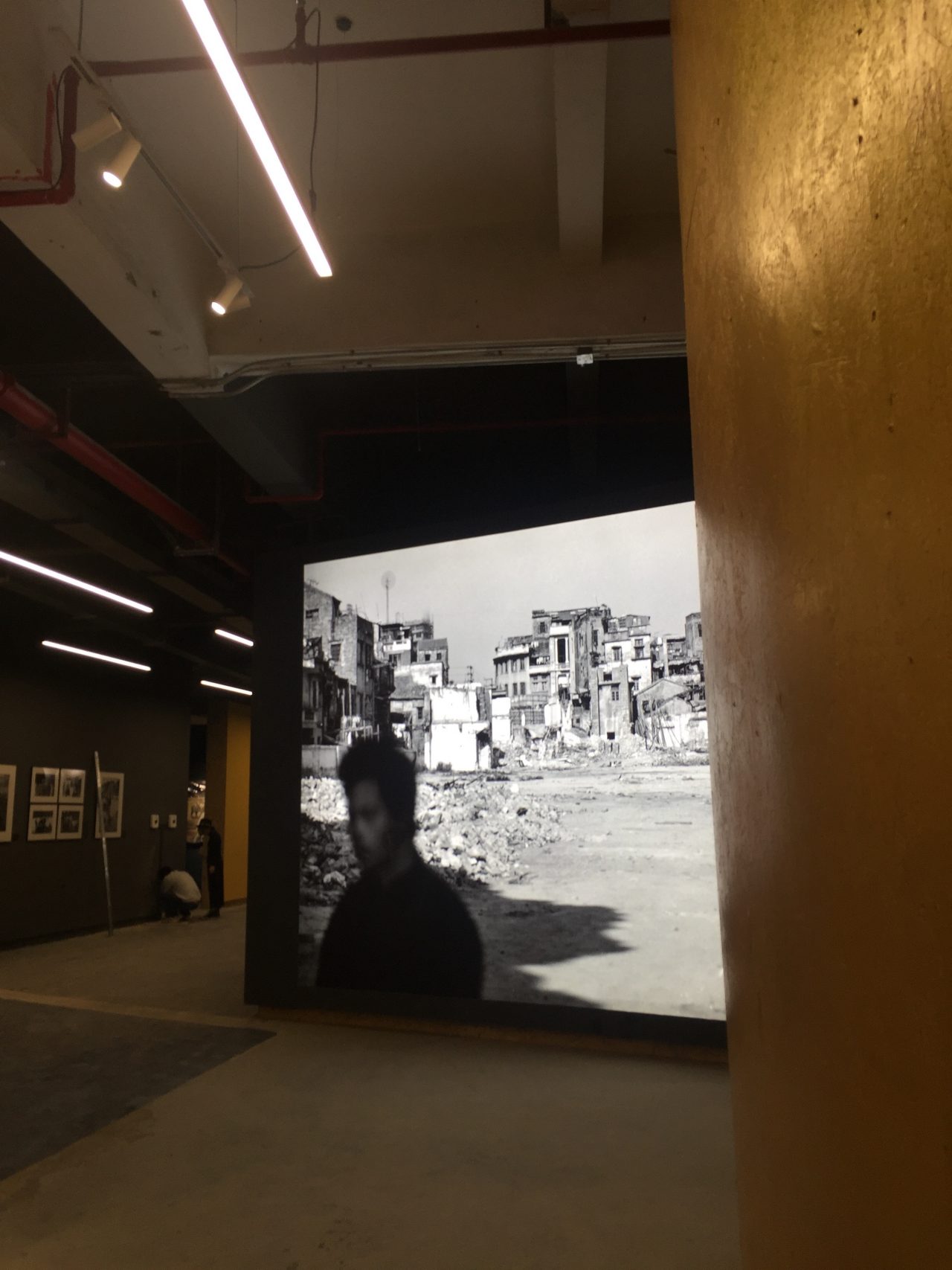 On the third floor of the A2 factory building, an exhibition library was created to further instigate the dialogue through books. In Qu Lei and Xiao Yazhi's book 'Mapping Atlas of of Shenzhen: Urban Villages' they best described the movement; "Currently shenzhen is in a transitional period, re-profiling from WORLD FACTORY to WORLD CITY. It is undergoing an industrial upgrading process. Knowledge-based service industries are increasing while labour-intensive manufactory industries are gradually moving out. It is more visible in central urban districts than peripheral areas. Aside from the industrial readjustment, it is foreseeable that new social groups will emerge, new social relations formed, and new demands for liveability and urbanity generated. However at the same time, Shenzhen is running out of land for urban expansion and there remains a huge demand for housing. Spatial development is focusing more and more on existing built-up areas. Urban regeneration is therefore playing a crucial role in reshaping spatial structure in city-regional level and urban form in neighbourhood level. Because of lack of space, people looked towards existing models of the Urban Village for redevelopment."
Shenzhen, a new manufacturing and technology hub just an hour outside of Hong Kong plays an important role in the program due to opening up some of the city's forgotten areas. "The reason why we chose urban village as the main venue is really to bring people here on site, experience, reflect, to reveal and relook whats around us. Which is the real city, which is not and what a future city should be," explains co-curator and URBANUS architect Meng Yan. "Nantou has a whole history as a city for over 1000 years, and it only became a typical village after the communist party took leadership after 1949. So it started as a city and then became a village, and then after 30 years of urbanisation once again becomes urban, creating this intertwined history. For years the area of Nantou has been struggling with the word ancient town, and why a lot of people want to redevelop. But with our new understanding of it's history as a "city", it can now be considered as a city village, combining both."
Highlighting the possibilities of integrated and diverse urban cities, the Biennale sets to answer a leading global question on the future of our cities with perhaps concluding on a positive conclusion; that management, maintenance and local community involvement is key to global urbanisation and urban developments.