H Life Hotel
Contemporary Design Stay in Shenzhen's West in Nanshan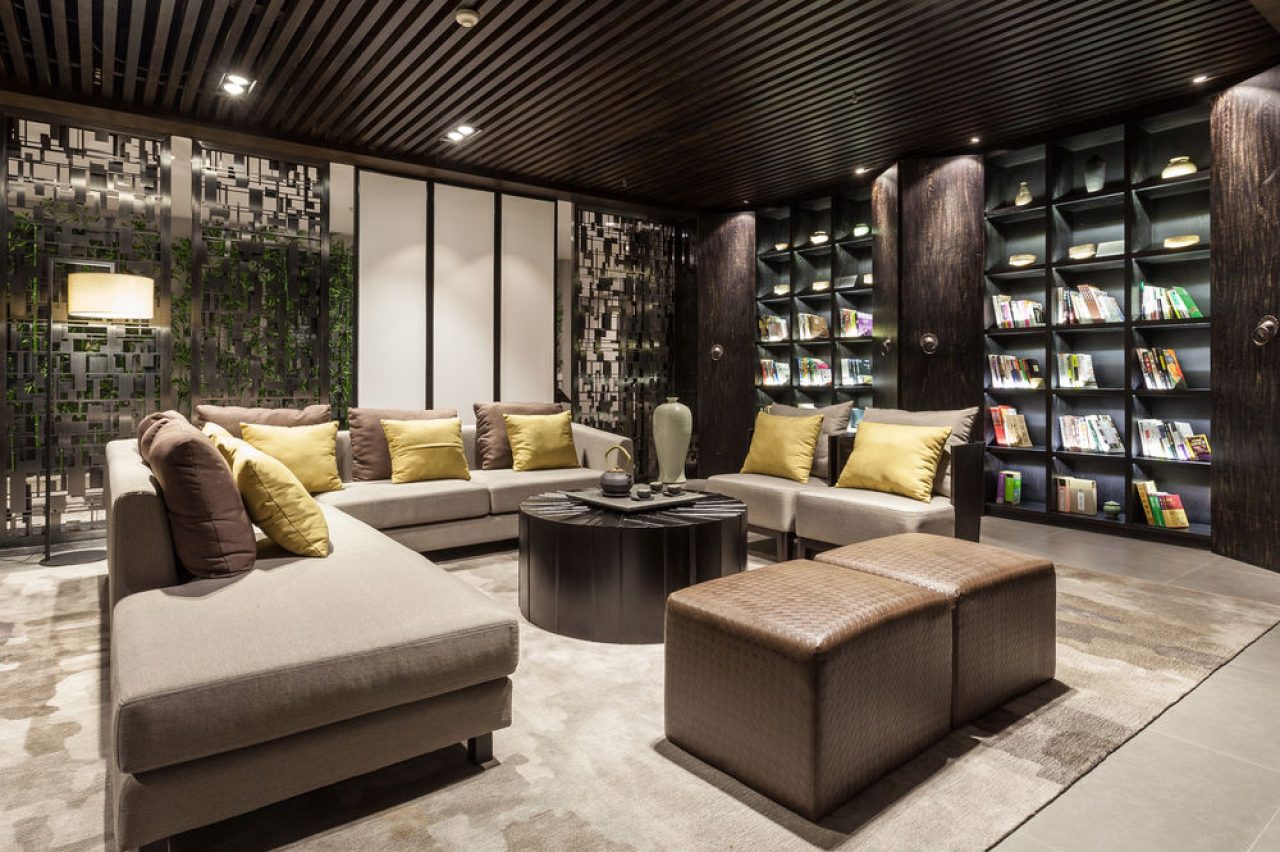 Located in the West of Shenzhen, H LIFE Hotel (Nanshan Branch) sits in a most convenient area and yet furthest from the centre of the city. Located near Nantou Ancient Walled City, near the mouth of the Pearl River Delta and just a stones' throw from newly redevelopment areas such as Shekou, housing the new culture hub Design Society at The Sea World Culture and Arts Centre.
With high ceilings and an open lounge and reception area, H LIFE's interior is closer to Western contemporary design with grey marble and dark wood detailing. Large flower installations are found by the lounge, with large paintings adorning walls – if you weren't staying overnight you may think it was a contemporary gallery's lounge area.
By the restaurant and lounge area sits a central staircase covered with both Western and Chinese titles, ranging from photobooks to novels across the entire space. It comes as a surprising and impressive design addition due to mainland China's relentless book censorship, albeit for political titles, yet here they seem to champion the sharing of knowledge. A definite sign of contemporary change and Western influence in this hotels design.
H LIFE's guest rooms are generously spacious and ultimately comfortable, including free WIFI and an in-room mounted television with large glass window facing the main lounge allowing for plenty of natural light. To particularly note; the comfortable sleep on spotless white linen after a spacious shower and bathroom with provided amenities.
As one of the most reasonably priced hotels in Shenzhen, H LIFE also is a strong contender for leading in contemporary luxury with excellent design including a sense of local culture embedded in it's hospitality. Perfect for the no-fuss, contemporary and creative traveller.
H Life Hotel (Nanshan Branch)
No. 1141, Nanshan Avenue,
Nanshan, 518000
Shenzhen, China