THE GREAT FROG TOKYO
The Legendary British Jewellery Opens Their First Store in Japan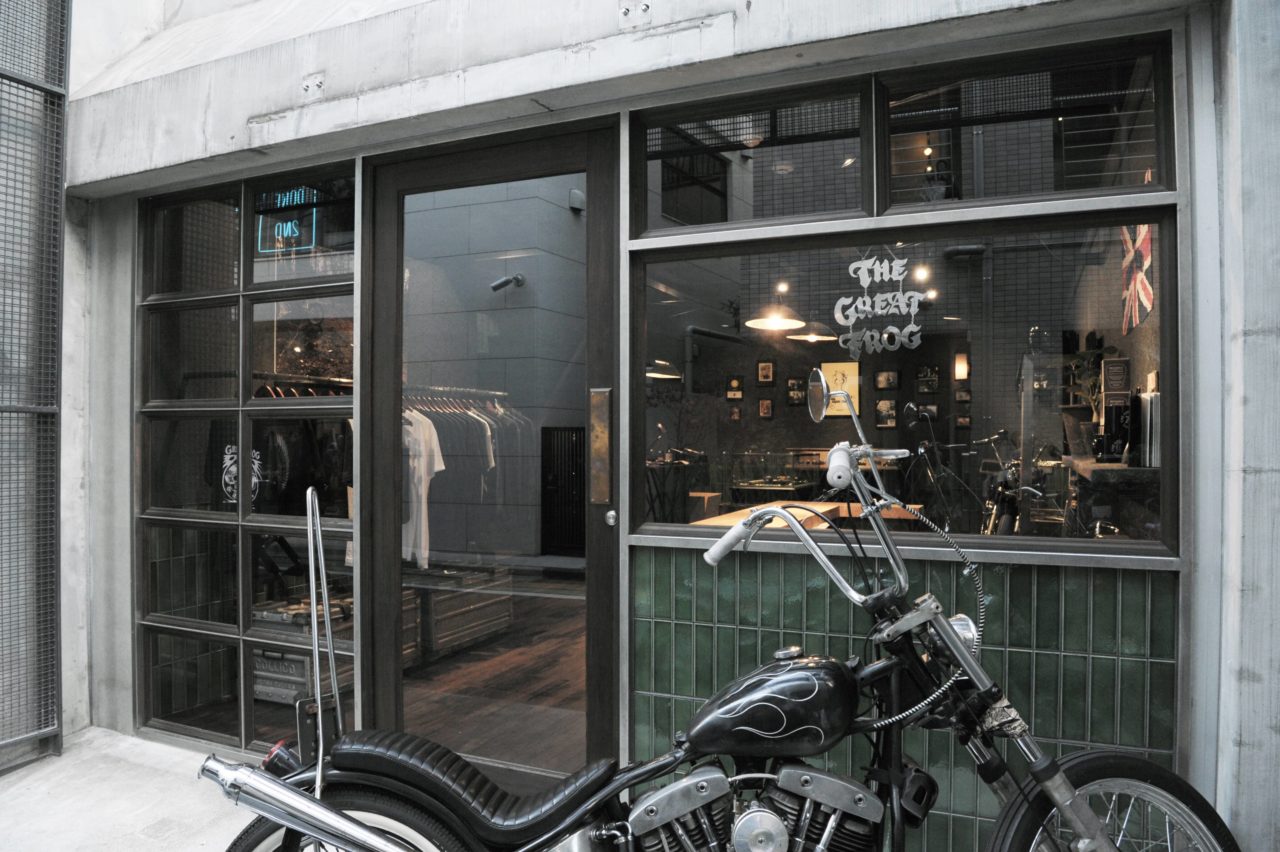 Found in the heart of Harajuku, renowned British jeweller The Great Frog, have opened their first store in Japan's cultural capital.
Bringing their craftsmanship and solid expertise with them to their first Tokyo flagship, The Great Frog remain purveyors of the highest quality. Established in 1972 by Reino Lehtonen-Riley's father, the Brit continues his family business and handmade production in their first store and workshop on Carnaby Street, central London. Creating custom silver jewellery for musicians and friends, the brand grew rapidly but never compromised on quality. Maintaining personal relationships with their customer base, The Great Frog genuinely want to see their handcrafted jewellery cherished for life.
For their Tokyo outpost, The Great Frog has partnered with renowned studio Brinkworth for the design. The design for the space explores colour and materials that reflect the brand's British heritage. Brinkworth sourced tiles that were handcrafted in Japan, but reminiscent of the traditional bottle green glazed tiles of British pubs. The architectural material is iconic in both Japanese and British architecture, with Brinkworth aiming to connect the two cultures in the store.
On the ground floor, a curated history of The Great Frog's archives are found on the walls, showcasing a chronological guide of the independent, family-owned brand's rock n' roll history. Vintage cabinetry is offset by tiled counters presenting jewellery and one-off custom pieces, found amongst The Great Frog's personal collection of British antiques on display.
A suspended motorcycle body kit painted by Death Spray Custom leads customers upstairs to the second floor green room, where visitors are greeted by a light-filled space. Timber-framed windows surround a carefully curated selection of Japanese plants, creatinga sense of zen for the space.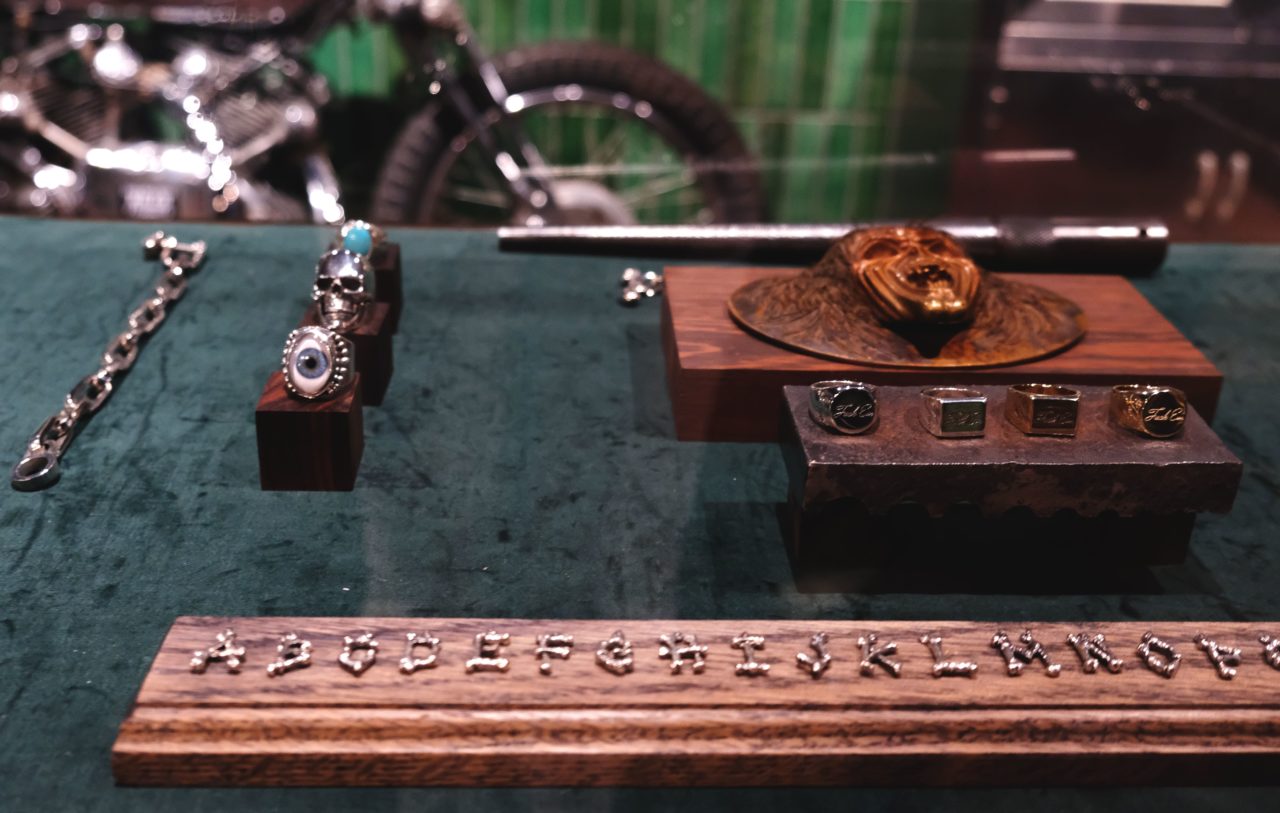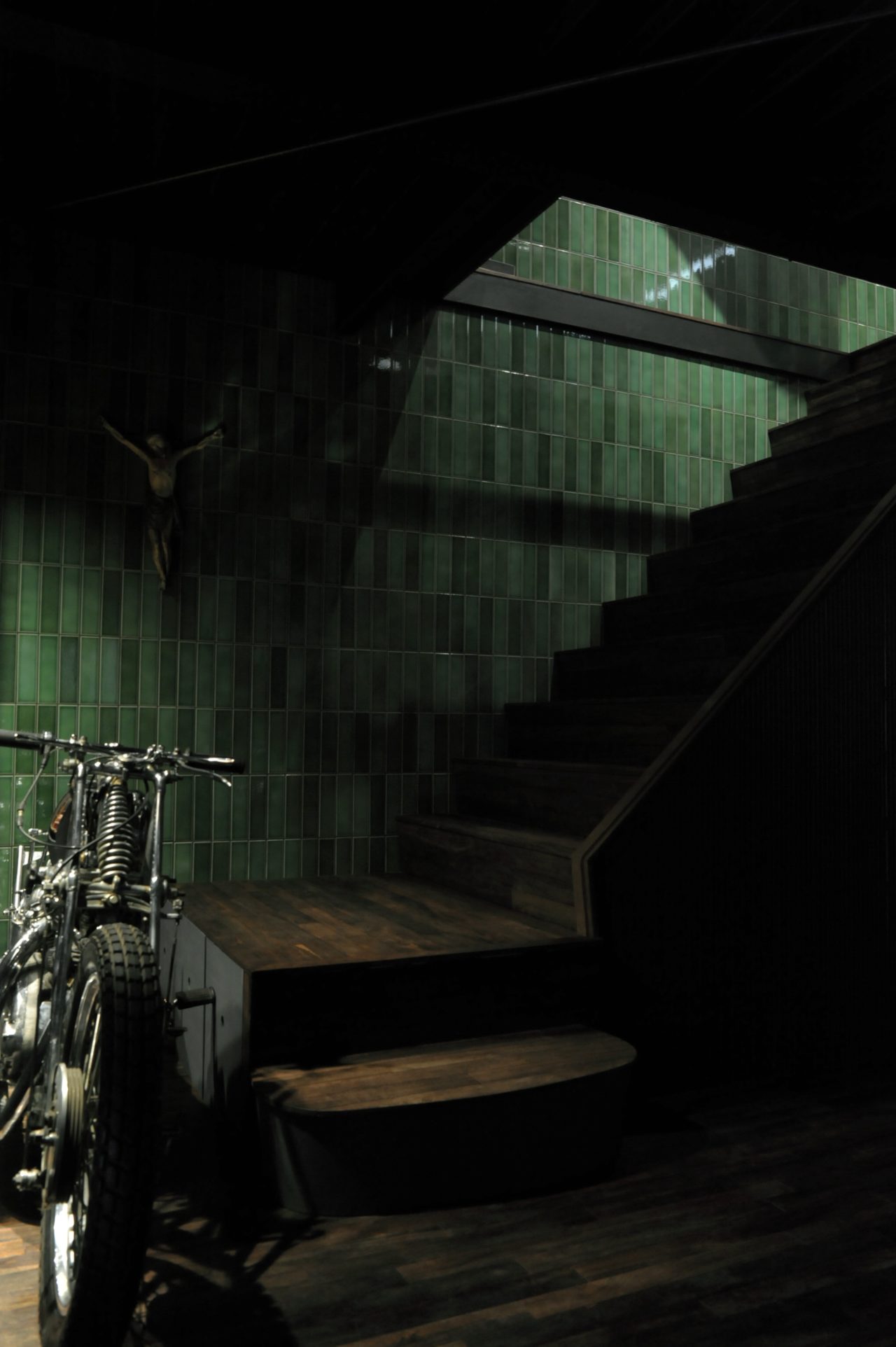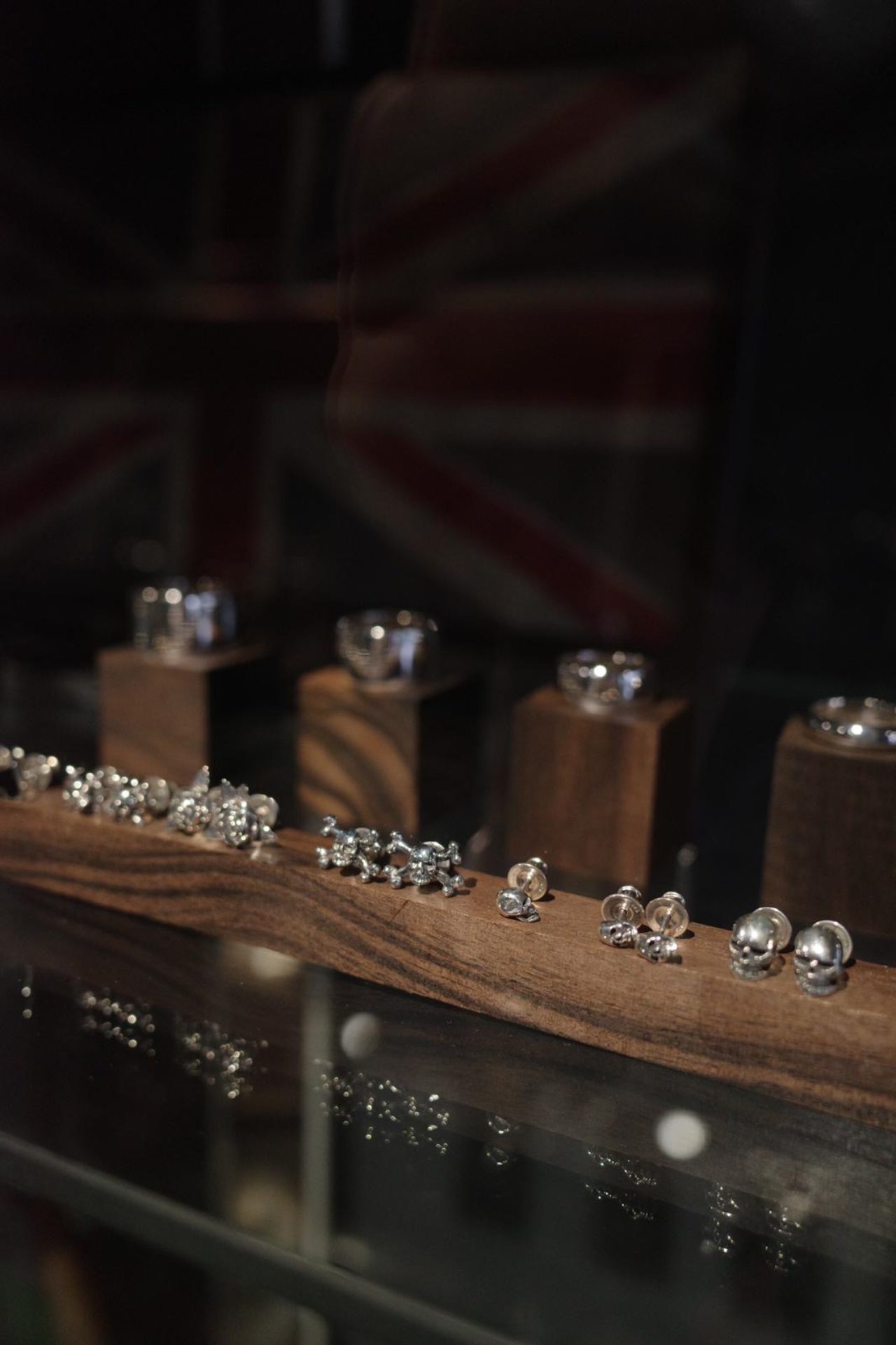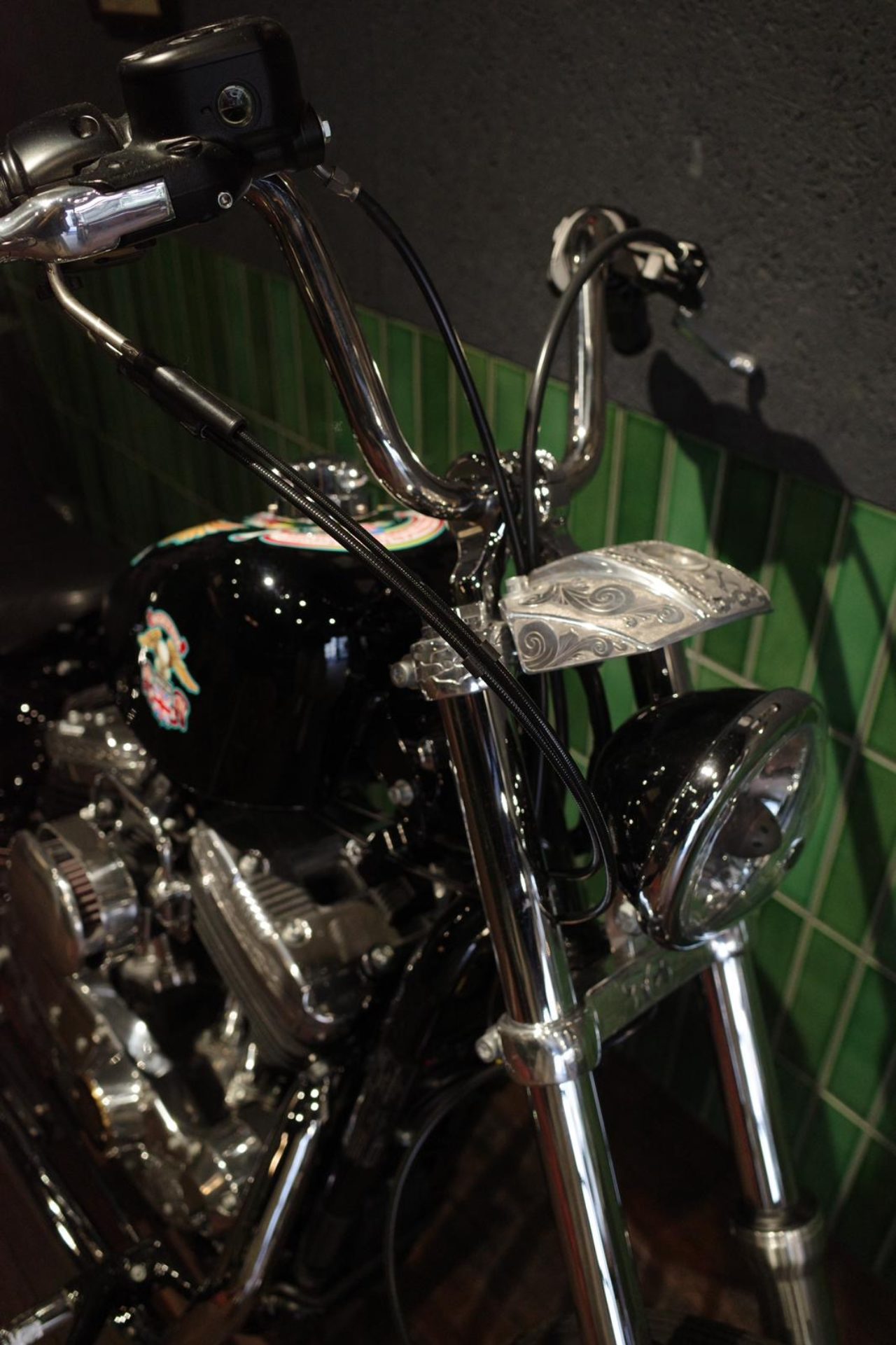 The store is run by Koji and Ai, who work hand in hand with the London store on the jewellery coming straight from the London workshop. Unveiling a series of exclusive items available only at the new Tokyo store, collaborative rings with Japanese brand Mooneyescan be found, and the brand's latest product collaboration with Tokyo label Neighborhood. When the Tokyo store opened in December 2019, they simultaneously launched their collaboration with Mooneyes and their notorious annual Mooneyes Hot Rod Custom Show.
Collaborations with monolithic bands, ingenious bike builders and remarkable individuals such as Motörhead, Wes Lang, Iron Maiden and Max Schaaf have transformed The Great Frog's first humble little shop off Carnaby Street into a culturally significant tour de force. Their relationships with fashion and custom motorbike culture is integral to The Great Frog's identity, positioning them at the heart of this same culture in London, Los Angeles, New York and now, Japan.
∆