HAKU VILLAS
Find A Perfect Stay At This Luxury Villa In Hokkaido's Niseko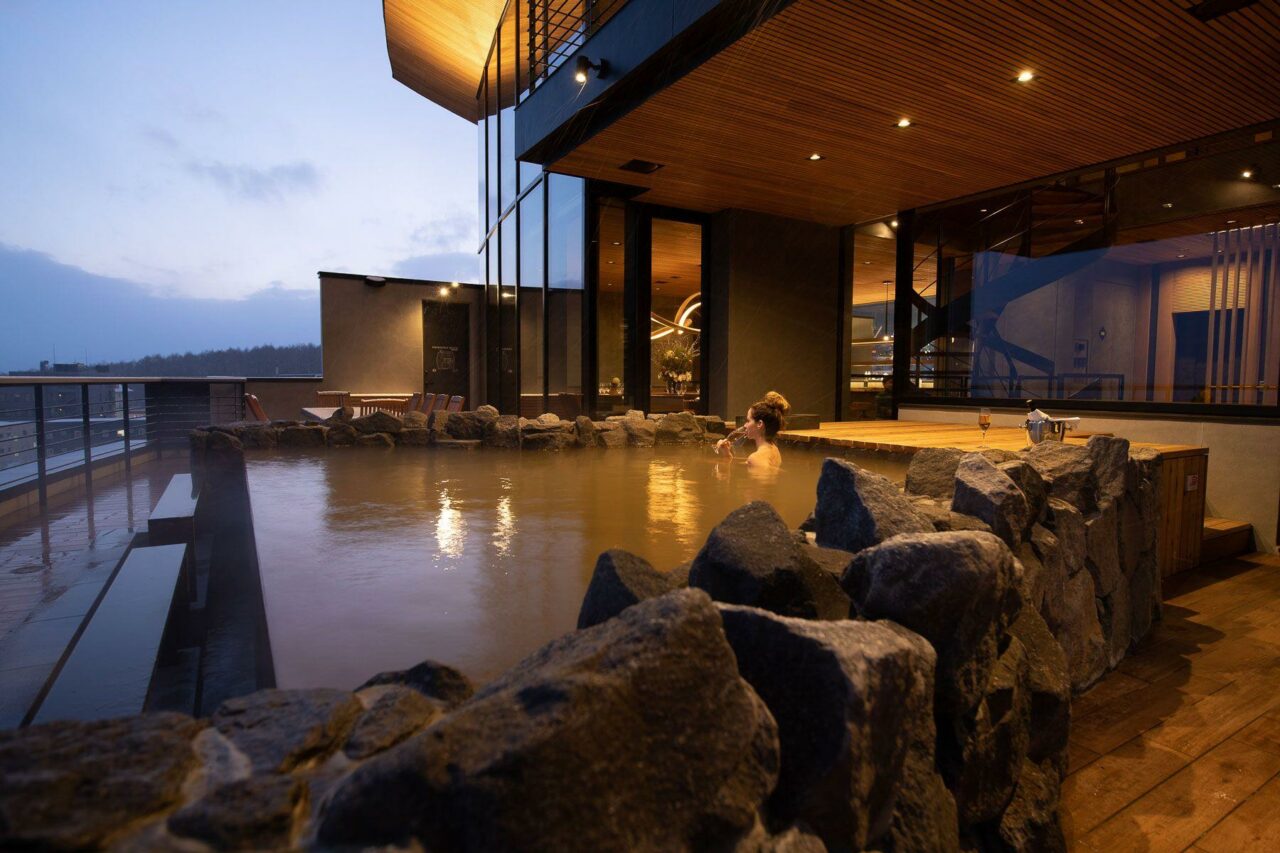 Nestled in the famed Hokkaido town Niseko known for its stellar snow season and a plethora of ski resorts, find a boutique luxury villa that accommodates a space akin to one's own home. From in-house chefs to attentive staff on hand at any hour of the day or night, find HakuVillas so comfortable it becomes a dream private residence for the duration of your stay. 
Comprised of four full-floor luxury villas and a super penthouse across 3 floors, the luxury condominium was development by the HakuLife brand and finds it one of the few luxury private accommodations to book in the resort town. Find the group's neighbouring property Hakuchōzan, smaller in size and more akin to a chalet, also just a short distance away. The positioning of HakuVillas in Niseko's Upper Hirafu Village presents two spectacular views. The first overlooking Mt Yōtei, Niseko's highest mountain, also known as the Mt Fuji of Hokkaido — waking up to sunrise and the extraordinary view directly witnessing the looming mountain is a truly exceptional sight. The second overlooking the Hirafu Gondola and ski areas, whilst situated so closely it provides perfect and direct access to the Hirafu Gondola — just a short 200m walk away. It's close enough to walk your own equipment, allowing a flexibility to access the slopes at any time — priceless. From the building itself its possible to check daily conditions — from powder snow in winter to bright sunshine in summer.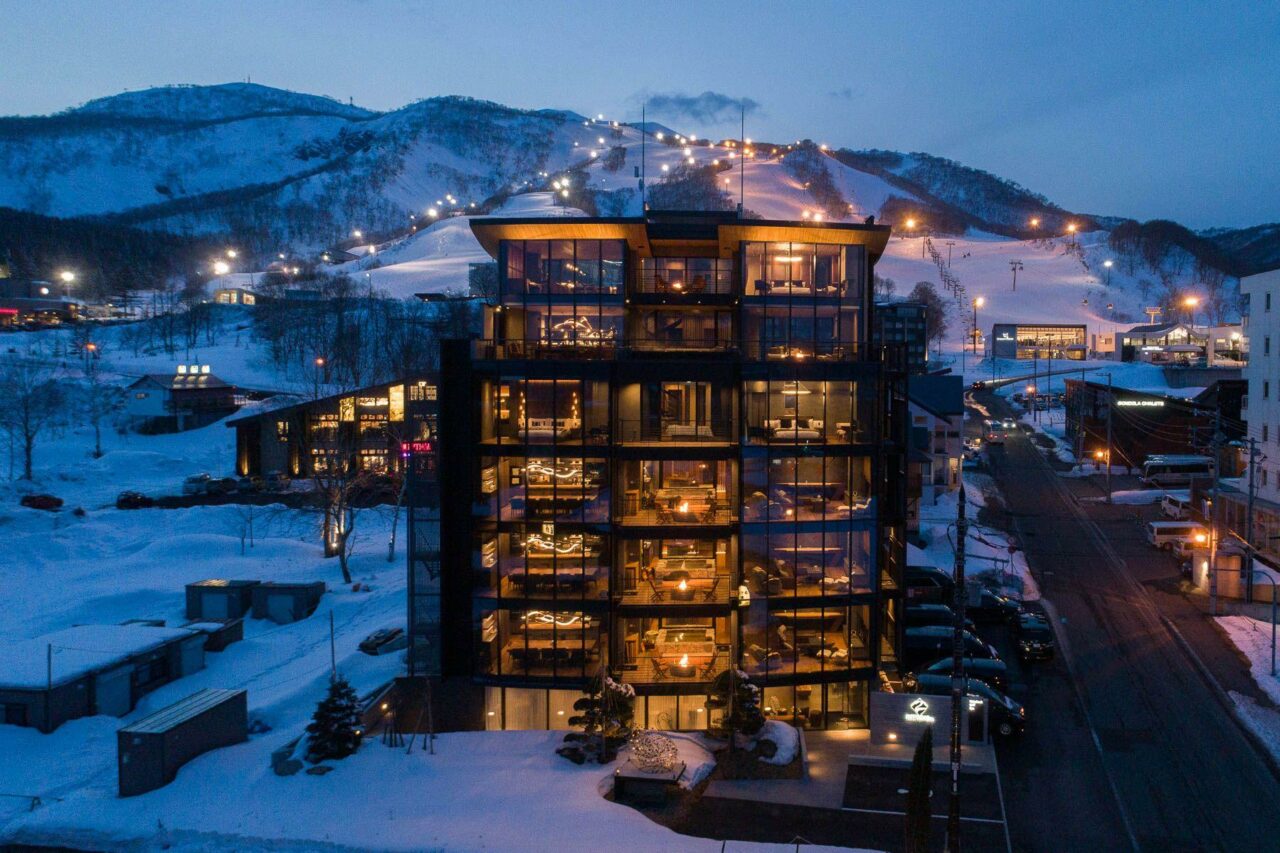 Owner and developer Michael Chen of H2 group, a former Hong Kong citizen and current Niseko resident, oversaw all details at HakuVillas from the entertainment to interior furnishings and design. Warm, natural tones in the furnishings meet a complementary match in the interior abundant in timber and stone. Upon entering HakuVillas, the ground floor reception area presents a contemporary alpine lodge feel, with timber furnishings and fur-covered lounges. General manager Yani provides the utmost warm welcome, her attentive approach ensures nothing goes unnoticed, leaving you without worry and allowing you to focus completely on a comfortable and enjoyable stay. Every element, experience and detail has been carefully considered, including a high-tech top-of-the-range digital golfing range, jacuzzis, fitness gym, and a private natural hot spring sourced directly from below the building. Whether arriving from a long day or hiking or golf in the warmer seasons, or from skiing or snowboarding the neighbouring slops — find equipment lockers and storage spaces to easily accommodate any gear. From dawn to dusk, HakuVillas has you covered.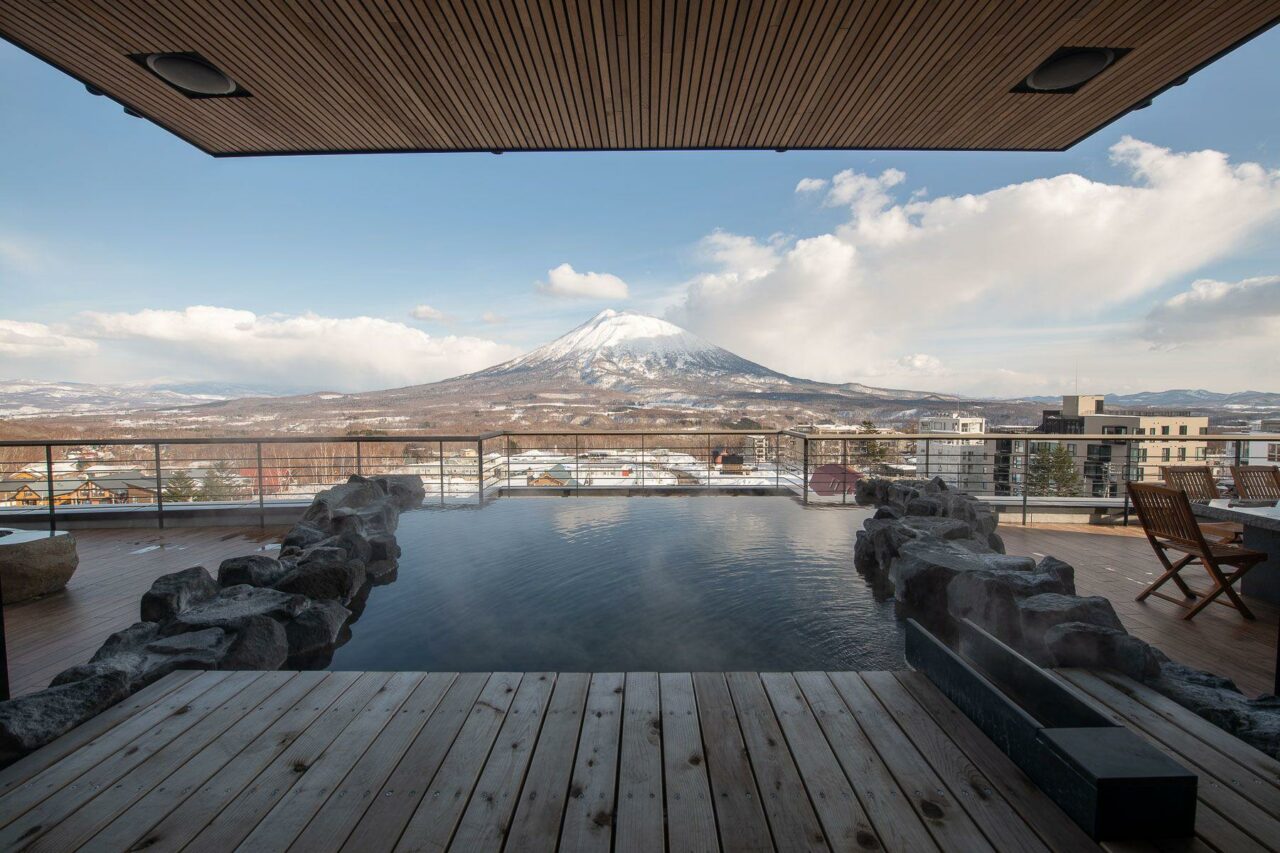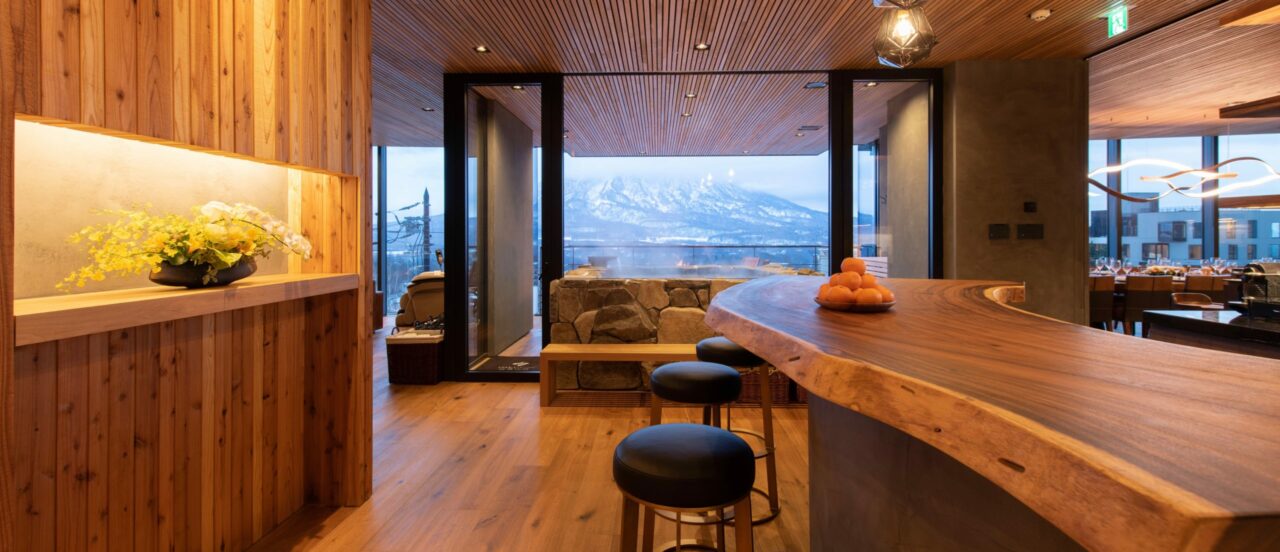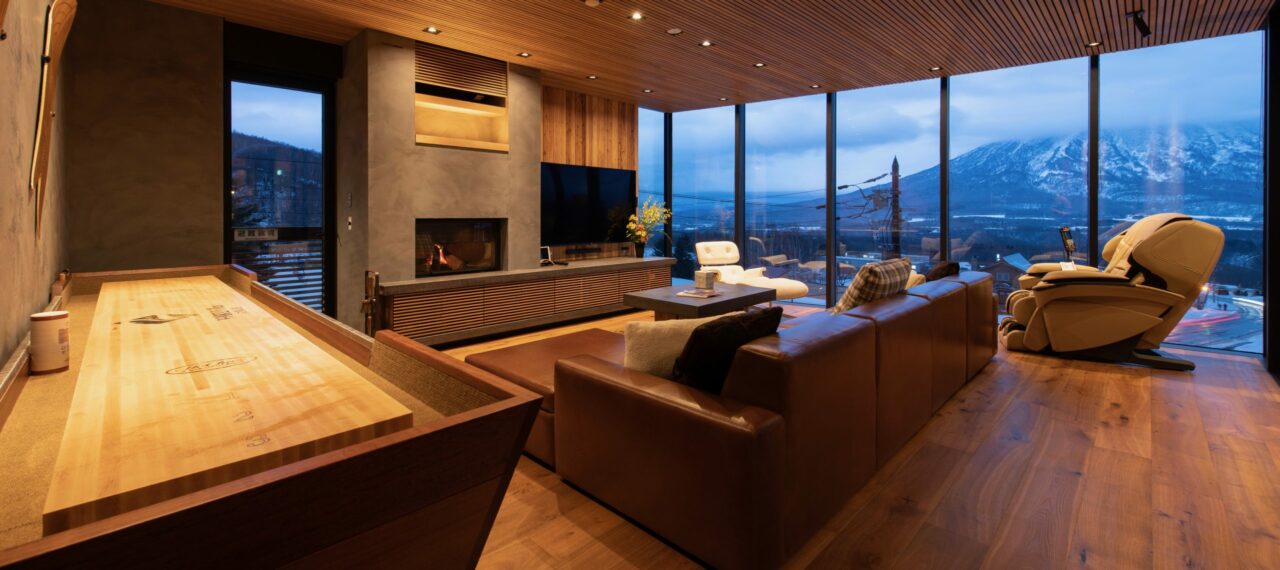 HakuVillas spacious guest rooms feature the highest quality linens and divine velvet pillows and blankets to remain cosy even in the coldest of seasons. In bathrooms, find rainfall showers to amenities by BVLGARI. In the super penthouse found on the highest floor across three levels, find an efficient navigation of spaces and an elevator connecting all floors. An impressive central spiral staircase connects the main floor with the indoor living room, main kitchen and dining areas, with the upper and lower levels featuring guest rooms and the mancave bar with foosball table and fire pit terrace. Between the three loft-like floors, each corner presents a moment of entertainment or solitude — as you prefer. It's these details that ensure a considered, luxurious stay. The super penthouse's private outdoor onsen's exceptional design sees it not only facing Mt Yōtei, also known as the Mt Fuji of Hokkaido, but presents an infinity-like design that provides an illusion of endlessness. Chen had especially designed the surrounding bath rocks to feature flat surfaces — perfect to place a drink or cocktail on to enjoy the view.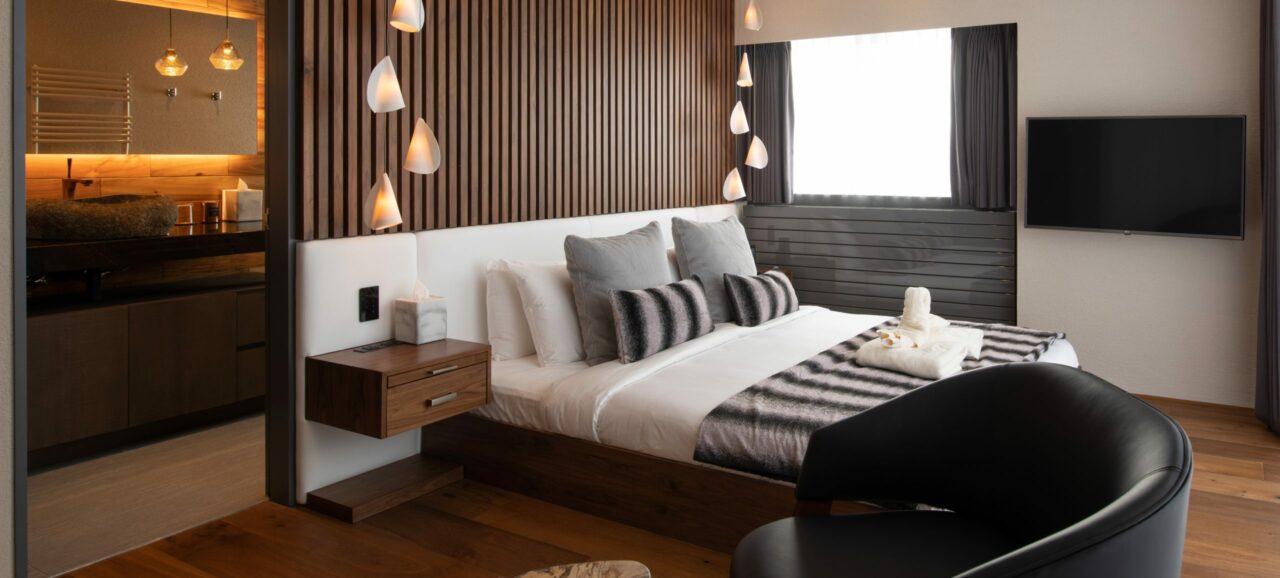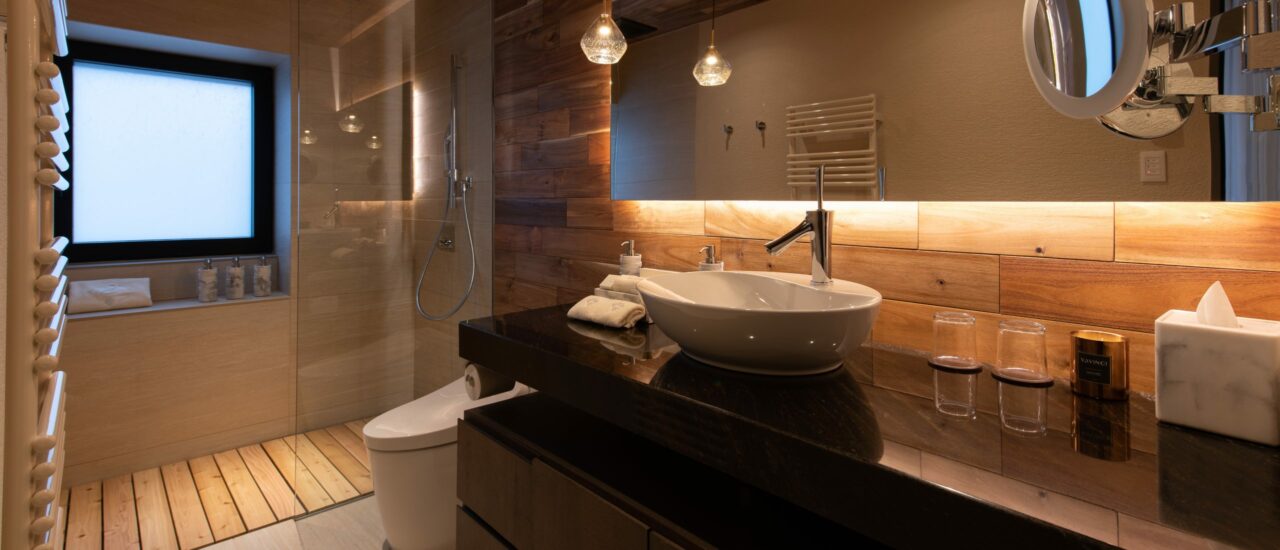 One of HakuVillas most impressive elements is the personal staff that accommodate you throughout your entire stay. Such as the appointment of a private chef that can oblige any tastes, cuisines, and dietary requirements. Find HakuLife's Executive chef Luiz Low or Michelin-starred chef Yuichi Kamimura of restaurant Kamimura on hand at your request. At HakuVilla's in-house restaurant, HAKUSteak, in-house chef Luiz Low approaches his menu with diversity in textures and flavours. Championing local ingredients, find the seasonal menu highlighting the best of Hokkaido's produce. For diners in the super penthouse, the round, solid timber table accommodates a group of up to 16 guests, positioned within a few metres of the penthouse main kitchen. It's expansive large window providing a panoramic view of Mt Yōtei, perfect to enjoy breakfast, lunch or dinner. During our stay, one stand-out dinner showcased the stellar dining on offer at HakuVillas. Starting with a Tomato Consommé (sturgeon caviar, chicken noodles, tomato sphere, micro cress) chef Luiz's custom menu for the night was followed by Pacific Tuna Mosaic, a tuna dish presented as a mosaic and carefully articulated together on the plate presenting a balance of flavours and textures. At HAKUSteak, as its name suggests, the star of the evening is undoubtedly the Signature HakuSteak, a Japanese Shiraoi A4 wagyu strip steak, served with corn emulsion, summer greens and natural juice that allow the extremely thick and tender cut of meat to shine. With a years-long tried and tested recipe that includes rolled pepper seasoning and a carefully-charred exterior. The Chef Claypot Rice dish with Rishiri sea urchin was a sincere highlight — with Rausu salmon roe, truffle rice, organic egg yolk and chives. Chef Luiz's dessert was an ode to local seasonality — Furano Melon Soup. A coconut panna cotta with compressed melon, and a cumulous cloud-like floating sago cracker slung over the glass rim. Here the flavour profile of the melon was extracted and elevated; its soft yet powerful notes complimented by the coconut sweetened cream.
Without a doubt, memories will be made during your stay. Whether in summer or winter, at HakuVillas find all the amenities and facilities you need to have an effortless vacation.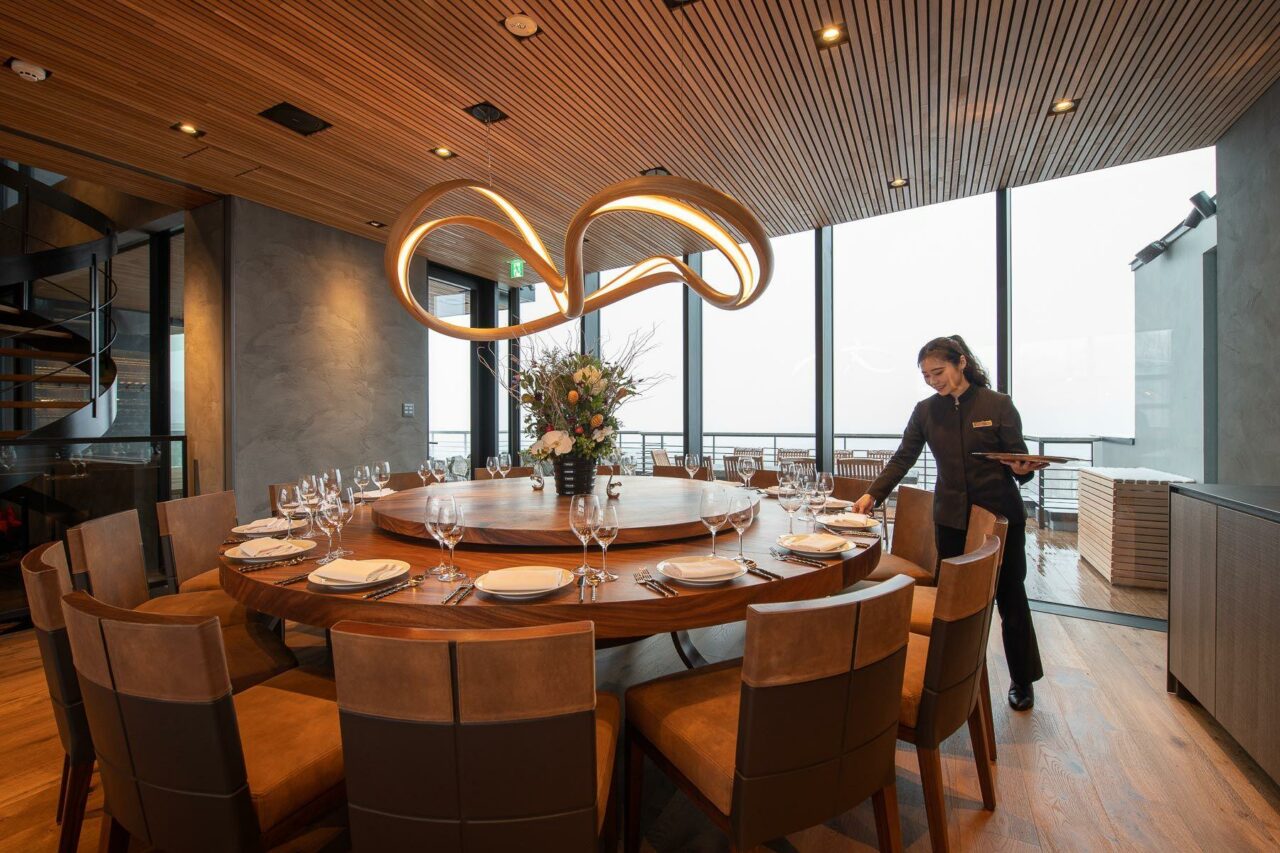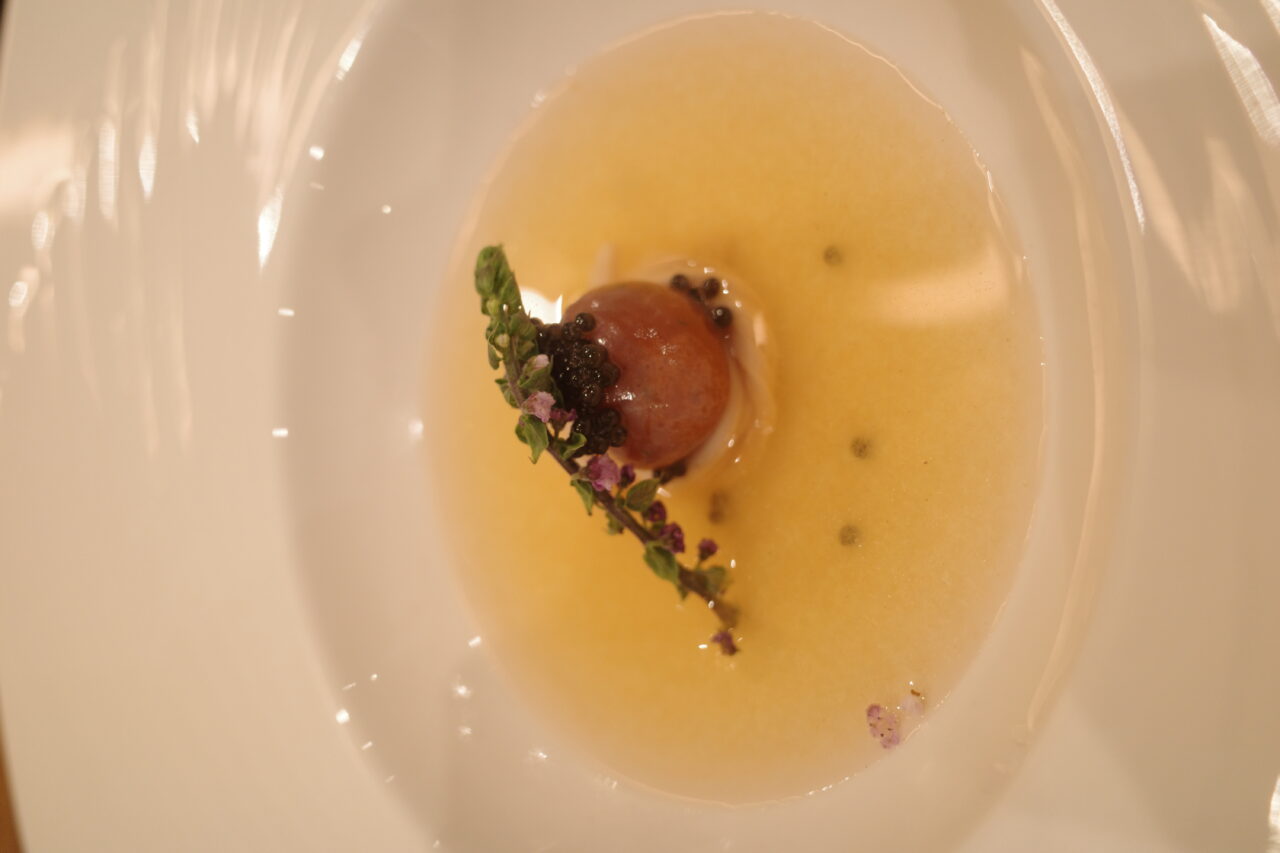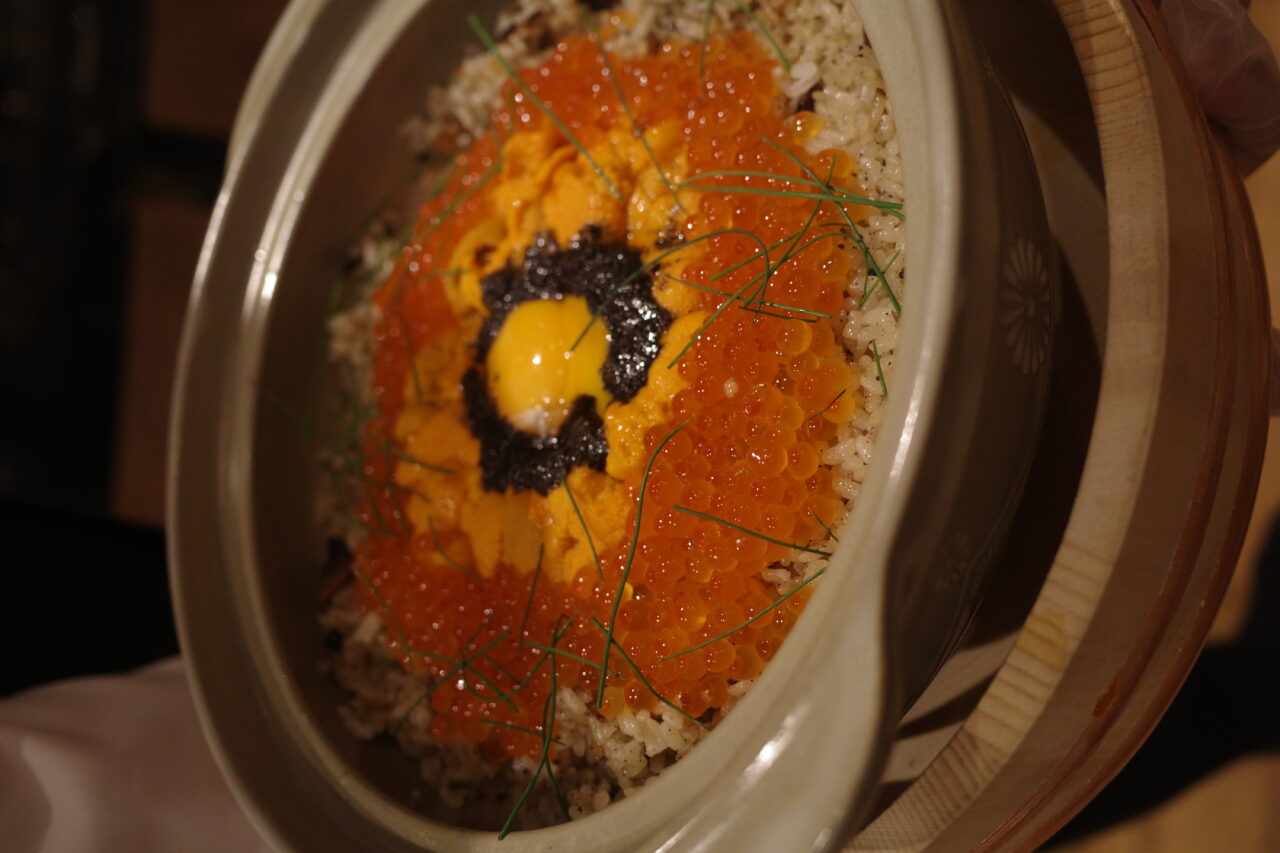 HAKUVillas
183-38 Yamada, Kutchan,
Abuta District 044-0081
Hokkaido, Japan
Our stay at HakuVillas, part of a stellar itinerary and tour of Niseko in Hokkaido
organised by Bear Luxe Japan.
For more curated, insider itineraries, destinations and spaces,
head to BEAR LUXE JAPAN.