CENTRO PAOLO VI
A True Historical Sanctuary In Italy's Brescia
Situated at the foot of the Italian alps, the city of Brescia is one of Italy's quaint yet historically-rich areas that is often overlooked, yet contains some of the country's best-preserved Roman buildings, monuments, archeological sites and numerous cathedrals. It's with a strong religious history mixed with an industrial design past that makes this city so fascinating.
At Centro Paolo VI, we were drawn to the hotel for all of the above. Upon arrival, find a modern and modest hotel in a former 17th-century palazzo with adjoining public church and luscious, outdoor courtyard. Perfectly situated in the heart of Brescia, the courtyard is indeed a sanctuary amongst the city's winding streets of restaurants and retail stores. Our experience at Centro Paolo VI began in the first greeting by fantastic reception manager Maurizio, who embodied the warm-hearted charm of Lombardia that we had heard of. It was with his genuine hospitality that set the tone for our wonderful stay.
With light-filled halls and vaulted ceilings, there are many historical details to notice in Centro Paolo VI's spaces. Centro Paolo VI's history lies with the Maggi family; noble Italians who were the first family to reside in the palazzo. By the front reception, find a monumental staircase and hanging glass chandelier where formerly the chariot would enter. The original residence was established by Quadraportico, appointing renowned local architect Antonio Marchetti (1724-1791) on design. Inspired by baroque experiences, the architect advised on hand-painted frescoes in rooms which at that time, uniquely blended a touch of renaissance with a touch of theatrical elements.
Architect Antonio Marchetti also built the adjoining church, which is true masterpiece in itself that both hotel guests and residing locals can access. Built in the 16th century as a former private chapel, and restored in the 19th century, the church presents paintings by the main artists of the time as commissioned by Marchetti. The church altar painting is by Moretto (also known as Moretto da Brescia / Alessandro Bonvicino) a renowned Italian renaissance painter.
In the 18th century, a second noble family took residence (the Gambara's) and built the garden courtyard, with the addition of Himalayan and Attle cedar trees which remain to this day. The garden and courtyard is central to the tranquil atmosphere, reflecting each season through it's flora and fauna.
It's important to note that Centro Paolo VI's guest rooms are generous in size, providing basic amenities that are eco-friendly. Our advice is to request a room facing either the courtyard or the city panorama, where you can ensure to wake up with the blissful sound of local birds. Centro Paolo VI offers Standard, Comfort and Superior rooms, including Superior panoramic (offering a view of Brescia's medieval castle) to Superior deluxe (overlooking the church and courtyard). Notably in this room, it was where Pope John Paul II and Pope Bénédict XVI, each individually stayed during their former visits to the city.
Centro Paolo VI's breakfast includes a buffet of local cheeses, seasonal fruits, homemade cakes and some of the friendliest service you'll find in the city. One of the other most charming elements to come across in Centro Paolo VI, is the resident nun who we came across in the hall, and who adds a further honest warmth to the modest space.
During our time in Brescia, staying at Centro Paolo VI was a sincere highlight. Rich in aural and visual history, it's central location allowed us comfortable access to the city's best restaurants and sites, whilst offering a recluse after a long day of exploring. Indeed a hidden recluse in the city that you'll be happy you discovered.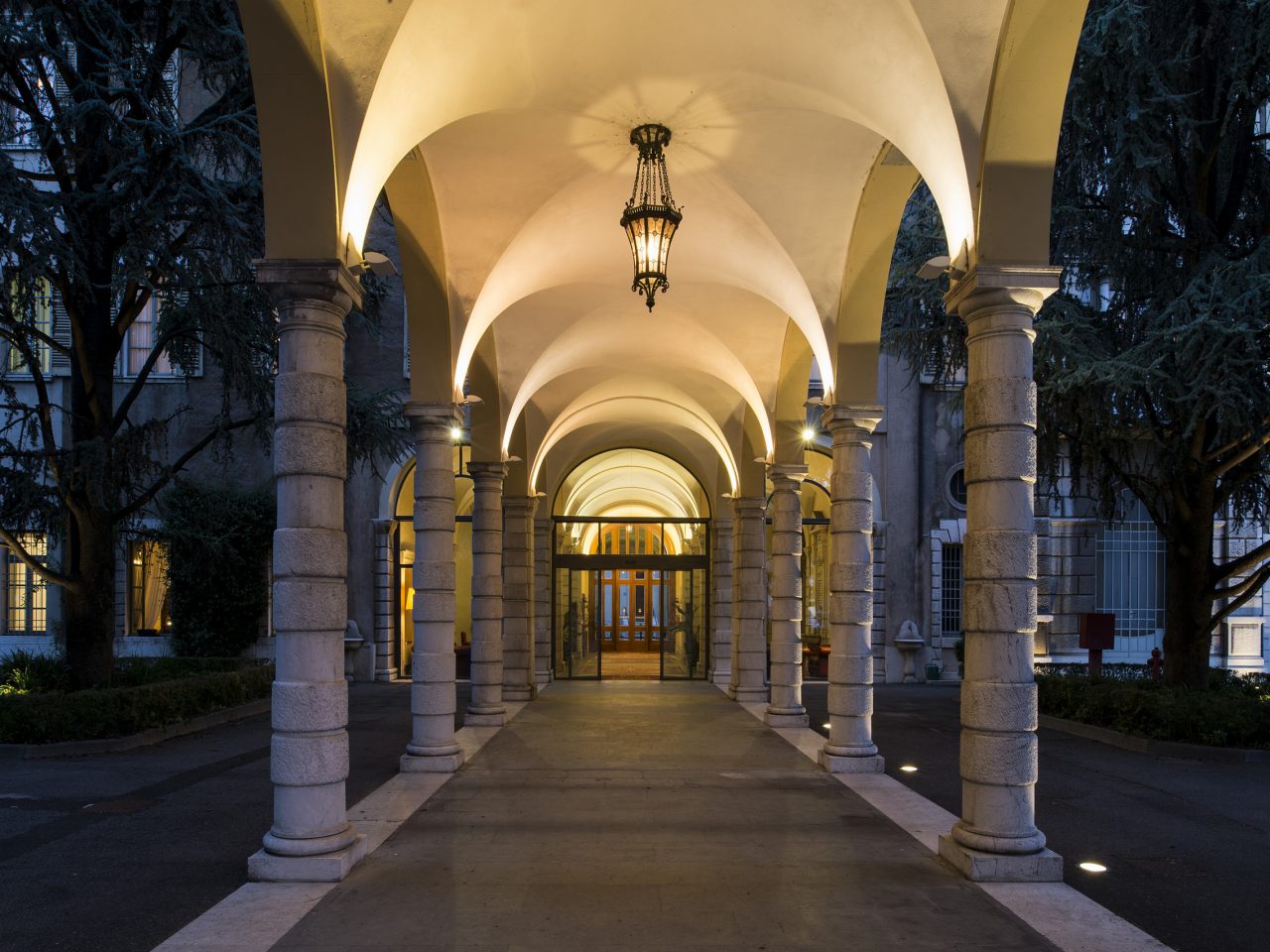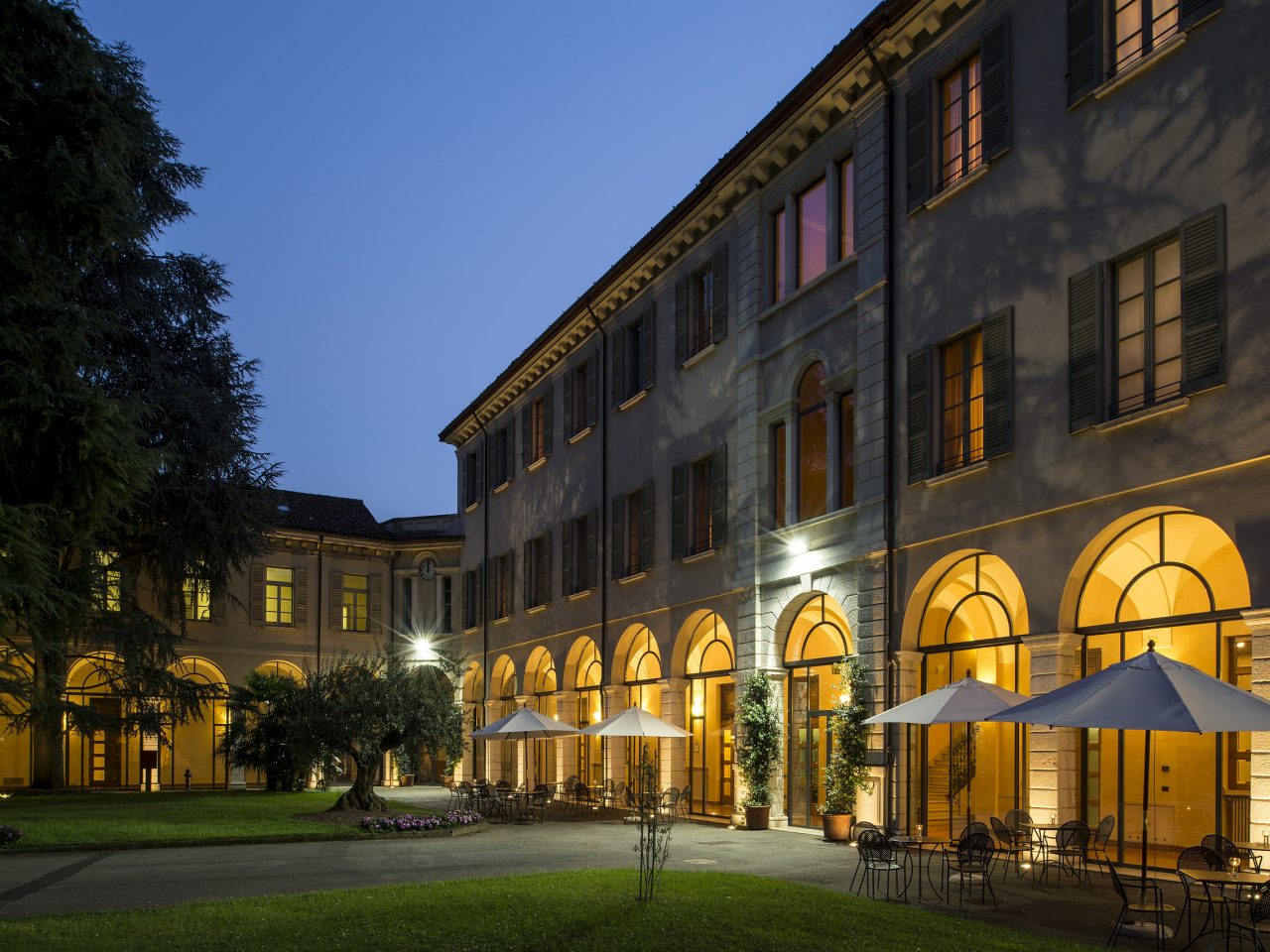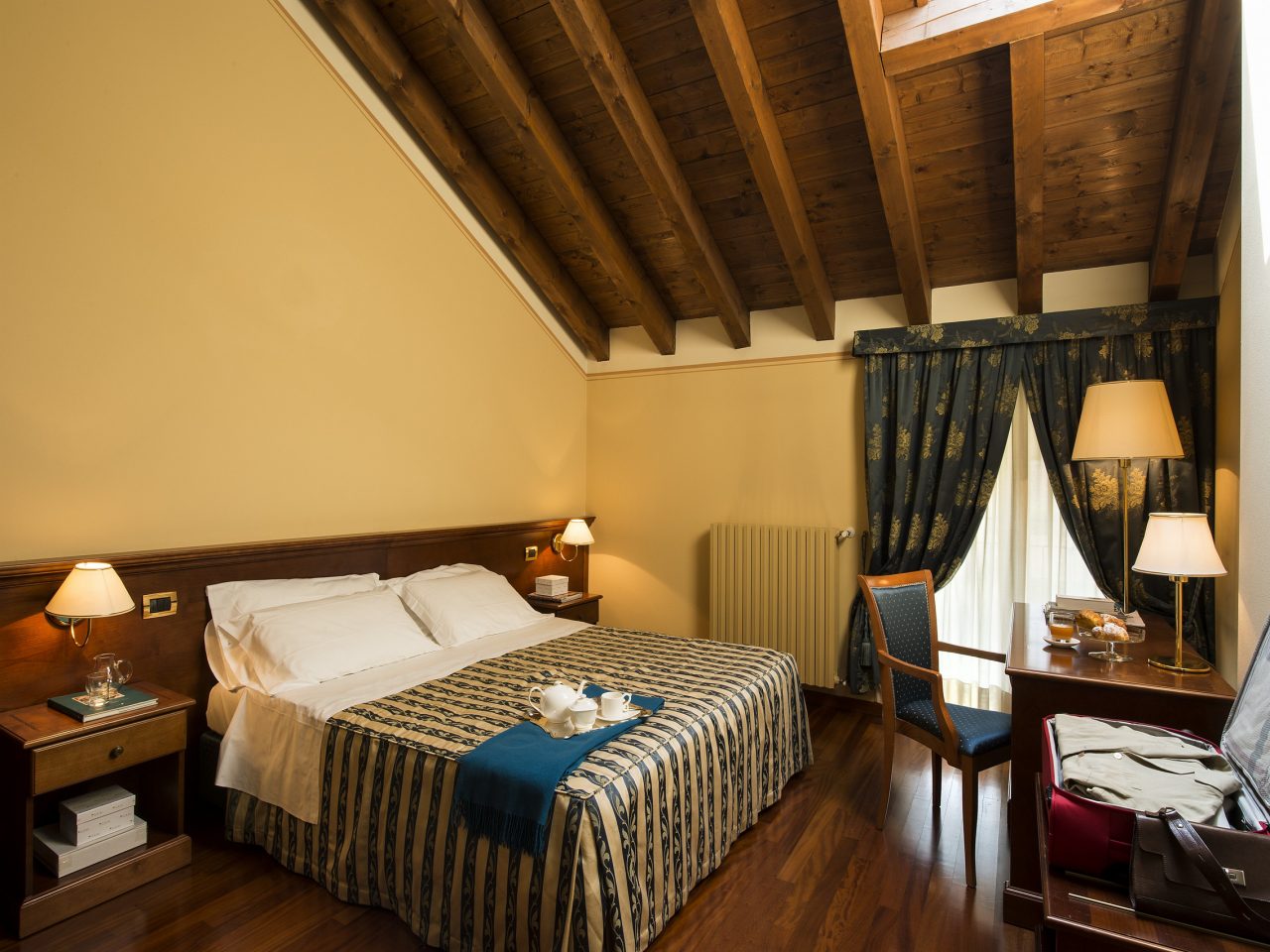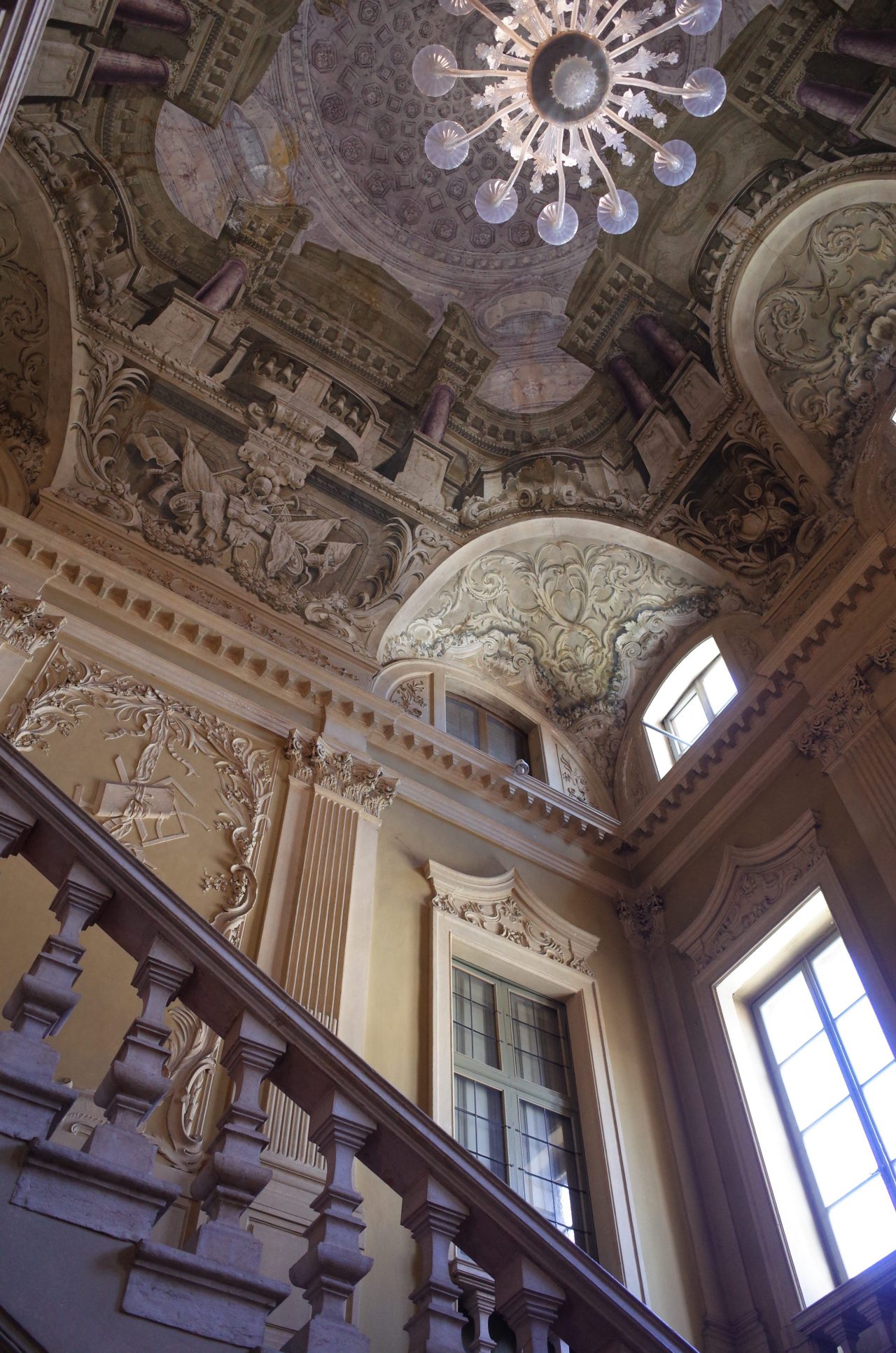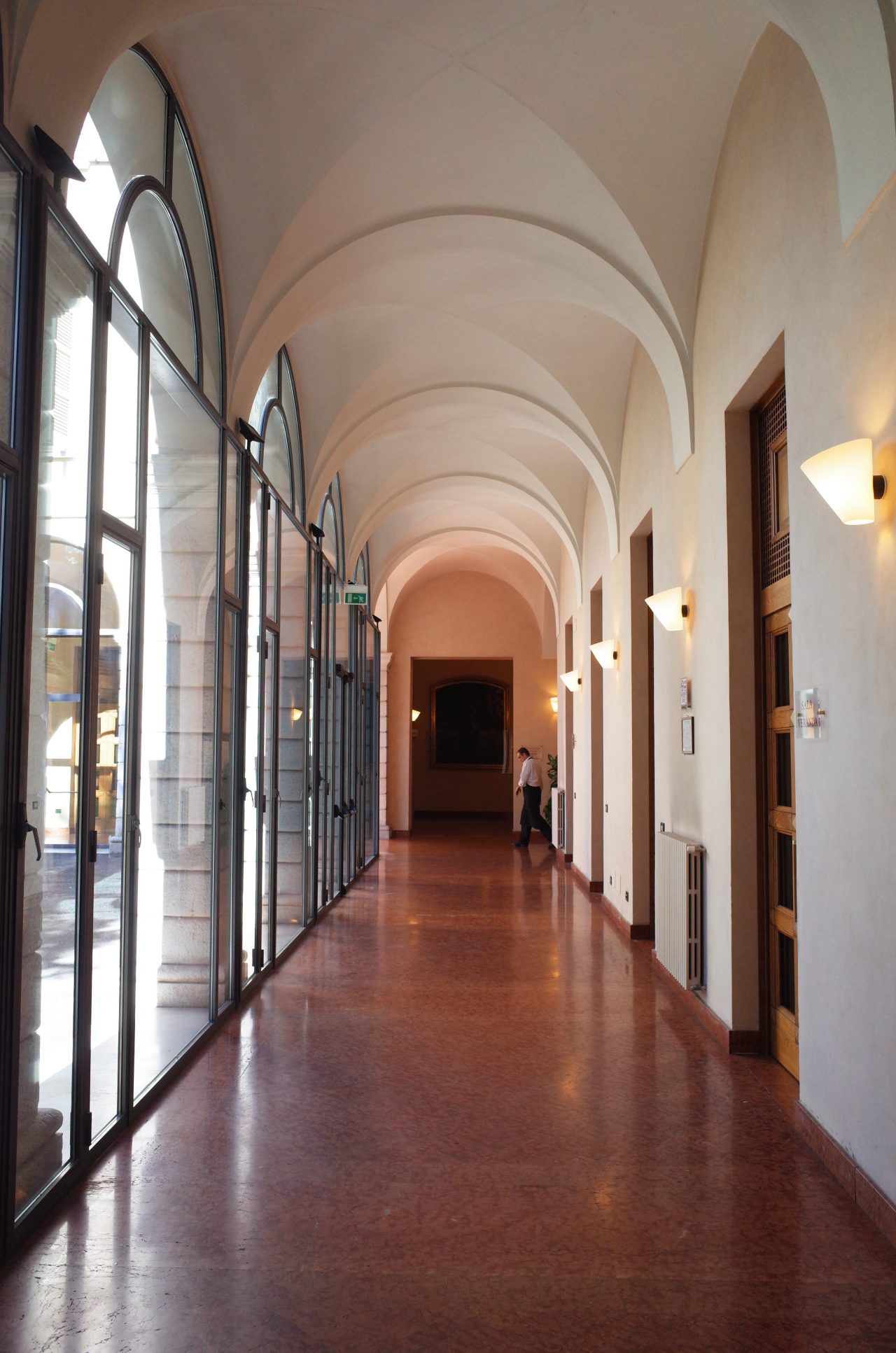 Centro Paolo VI
Via Gezio Calini, 30, 25121
Brescia BS, Italy
————-
Discover more destinations on: @champ_travel
#champ_italy #champ_brescia