HOXTON HOTEL HOLBORN
With Everything One Needs Under One Roof, Convenience Is Key At This London Hotel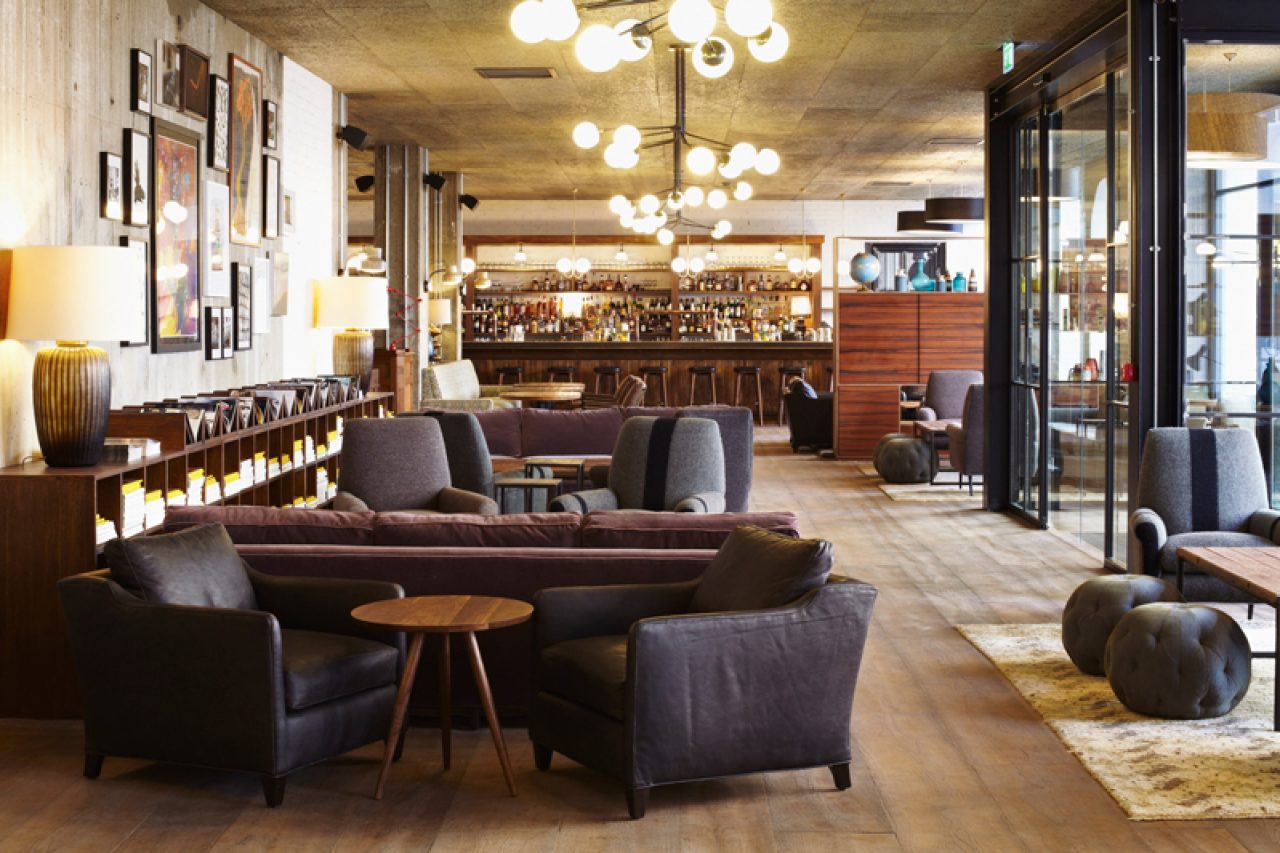 The Hoxton Hotel Holborn provides everything guests need under one roof, and more. A 174-room modern hotel, two restaurants, a nail parlour, separate cocktail bar and coffee bar can all be found connected to the Hoxton Hotel building. Managed by the Soho House Group, the Hubbard & Bell Brooklyn-style restaurant serves dishes all day, whilst the Chicken Shop restaurant in the hotel's basement serves comfort food and 'posh' chicken and chips. Holborn Grind, the coffee bar slash cafe serves exceptional coffee as would be expected.
Retreat to your room for some peace and quiet, or work in the lobby amongst a typical London 'orchestra': young entrepreneurs holding business meetings, couples on dates, solo individuals tapping away at laptops or groups of people meeting after work for cocktails and pints. A social hub, the downstairs lobby is a great reflection of the diverse range of people that create London's energy, found here in a condensed version.
Approaching chain hotels with skepticism, The Hoxton have created a modest and functional recipe for operating effectively in any urban environment.
HISTORY
With Champ Magazine originating in London's Shoreditch over 10 years ago (with our second base in Setagaya-ku, Tokyo), the original Hoxton Hotel played a big part in our early development. It was where we would schedule meetings and connect with our early contributors over breakfast or lunch. At the time the hotel was the best in the area, The Ace Hotel was years away and in its place was an out-dated chain hotel (with the Holiday Inn not to far away in proximity).
The Hoxton, Shoreditch (opened in 2006) was the place to stay for creative or business-savvy international guests that wanted to be amongst the action. Even during those years Shoreditch was changing drastically, and the area's creativity was becoming more and more commercialised. It was no surprise then that the ownership of the hotel changed hands and in 2014 a Holborn branch of the hotel was born.
Now The Hoxton hotel group has extended to Amsterdam, Paris, Los Angeles, Chicago, Williamsburg and most recently, Portland USA. A hotel in London's Southwark area is also on the horizon.
THE ROOMS
Categorised into four sizes – Shoebox, Snug, Cosy, and Roomy – hotel rooms have practicality and function at their core. Minimal interiors ensure only functional items exist in rooms since they are all on the 'cosier' side. Shoebox room rates starts at £149 for off-peak season, but the rooms are indeed tiny so double-check sizes before booking. With 174 rooms in total, the hotel is always abuzz with diverse and eclectic guests.
Rooms include free WiFi, an hour of phone calls, tea, coffee and water. For the 'hotel breakfast' a convenient Pret a Manger breakfast bag drop is delivered to guests each morning at a pre-scheduled time. It's consistently reliable, Pret has the basics (banana, juice, yoghurt and granola bowl) to satisfy almost all guests. However the daily amount of product packaging waste must be astounding, we would like to see a more responsible delivery system by the hotel.
THE DESIGN
The Hoxton's philosophy is to integrate with its surrounding neighbourhood, and they do that through the restaurants and bars on the premises. Design-wise, they've perfected the use of warm tones for a feeling of comfort (think varying woods and earthy natural fabrics for interiors) and the illusion of space where they are cramming in a lot.
A strong graphic identity really works for The Hoxton Holborn brand (the entire Hoxton chain for that matter) where a clear yet edgy typography emphasises the modern mentality of the hotel. Easily-identifiable and pliable for each chain, their brand identity resonates most with young professionals.
LOCATION
A strength of The Hoxton Holborn is it's location. Walking distance from London's central Oxford Street, it's possible to walk to nearby Soho, The British Museum and even characteristic Clerkenwell each in different directions but all 10-20 minutes by foot.
Next door to the hotel is a classic British pub, the 'Princess Louise' with opulent Victorian settings and 'real' British ales. You can't get any more British than that!
Conveniently, black cabbies are constantly circling the area and the Central Line is a stones throw away.
FINAL WORD
The Hoxton Holborn's location is their strength, but their prices could be more reasonable for room sizes. However, the hotel really has everything guests need under one roof: rooms, two restaurants, a cocktail bar, a coffee bar, nail parlour, a British pub next door. For those seeking comfort and convenience, the price can be just right.
∆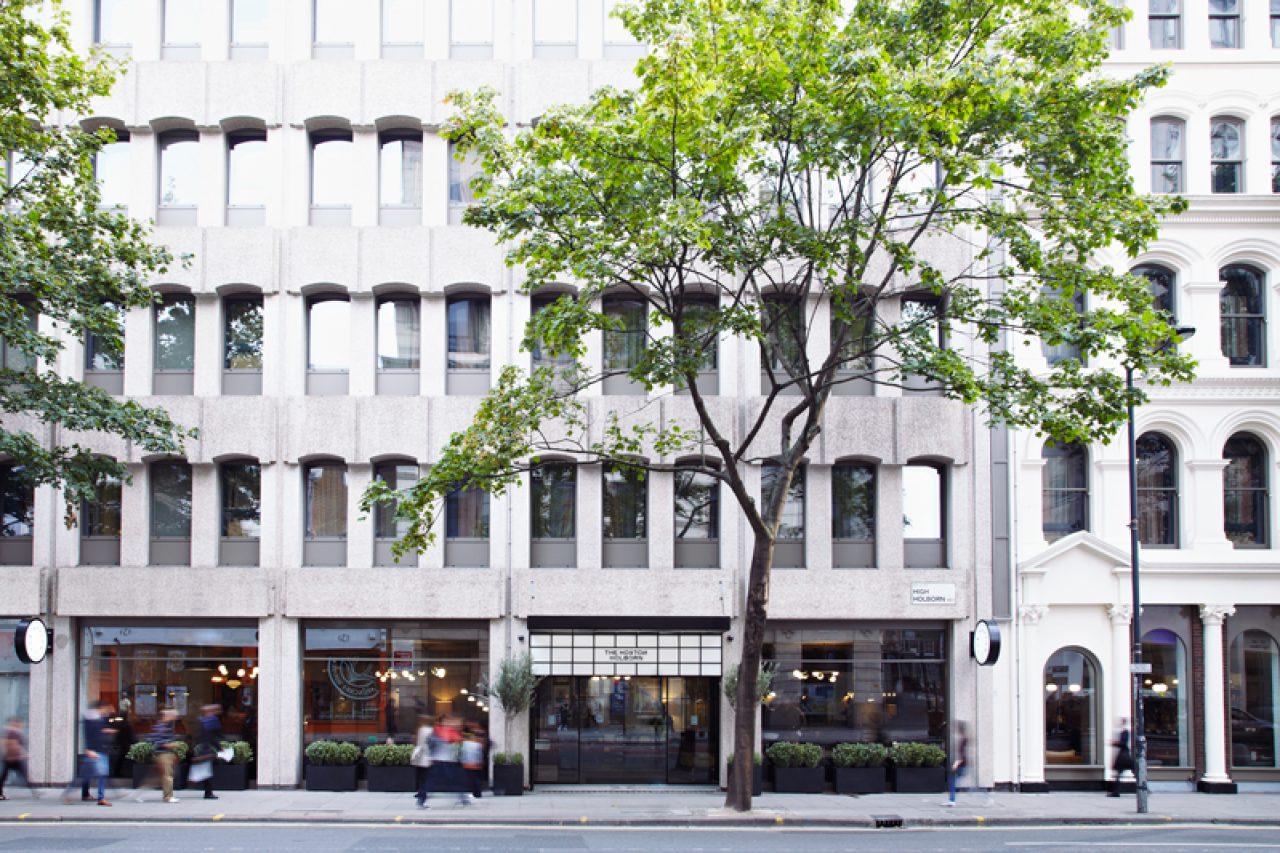 199-206 High Holborn,
London WC1V 7BD
#Champ_London